So here it is. My choice to pick up this base for a "cafe racer" build: 1982 Suzuki GSX750S Katana. After almost 2 years since I bought the bike in boxes – it's officially published:) My aim was to make something unique, contemporary and improved over the stock version.
Unique
I know that Katana is not for everyone. Obviously, it's not a typical motorcycle from the 80's. When it was released in 1981, designed by German "Target Design" – it was ahead of its time. And being only produced for 2 years, they changed it for a "pop-up" version. And after another 2 years, it was canceled. I assume – that the market wasn't ready.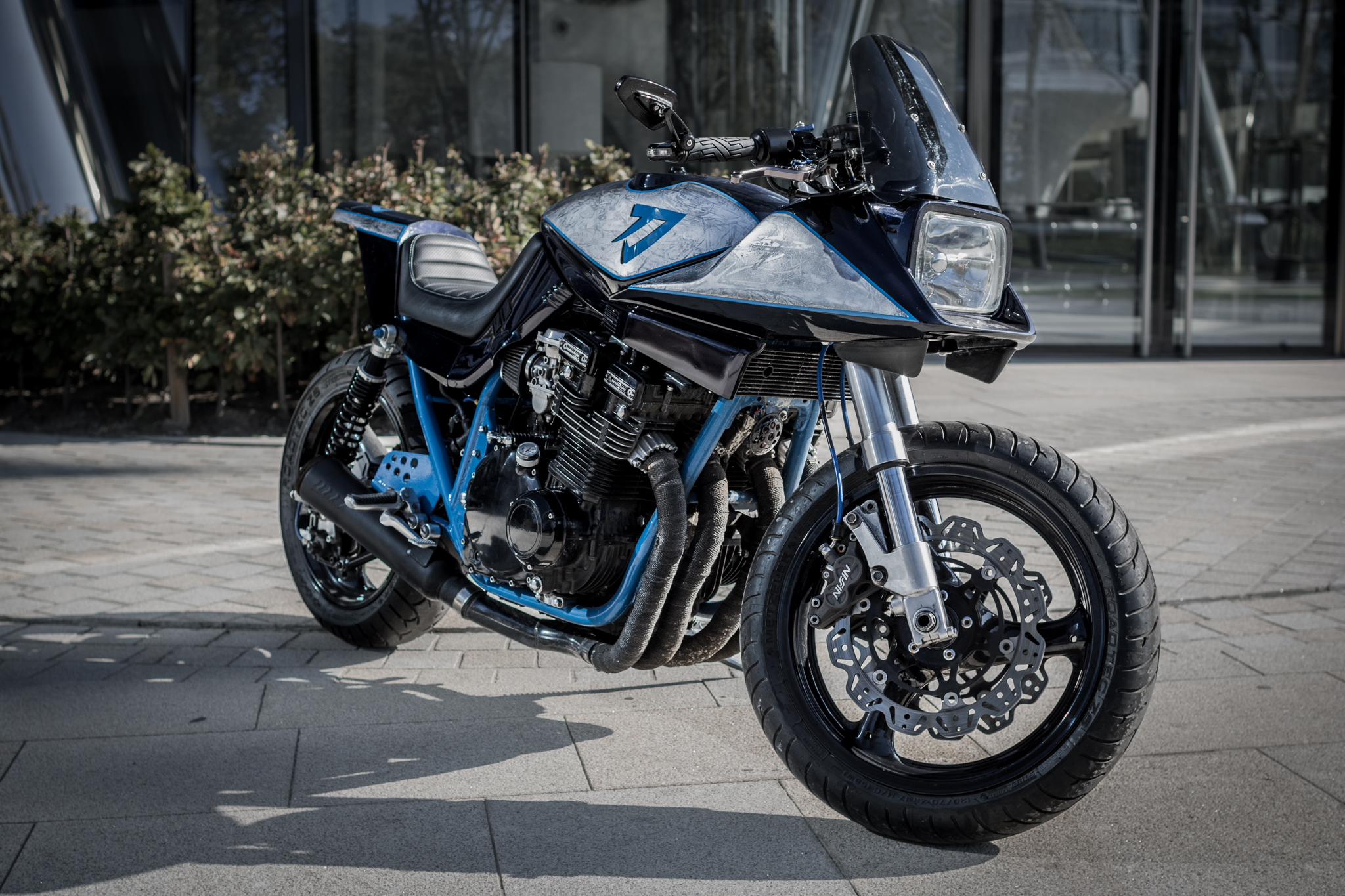 But… this fact made that after 30+ years it's a quite unique piece of engineering to see on the road. It even earned a little cult following here and there (mostly Japan/US/UK) – that they even made a short series to reappear recently in Japan.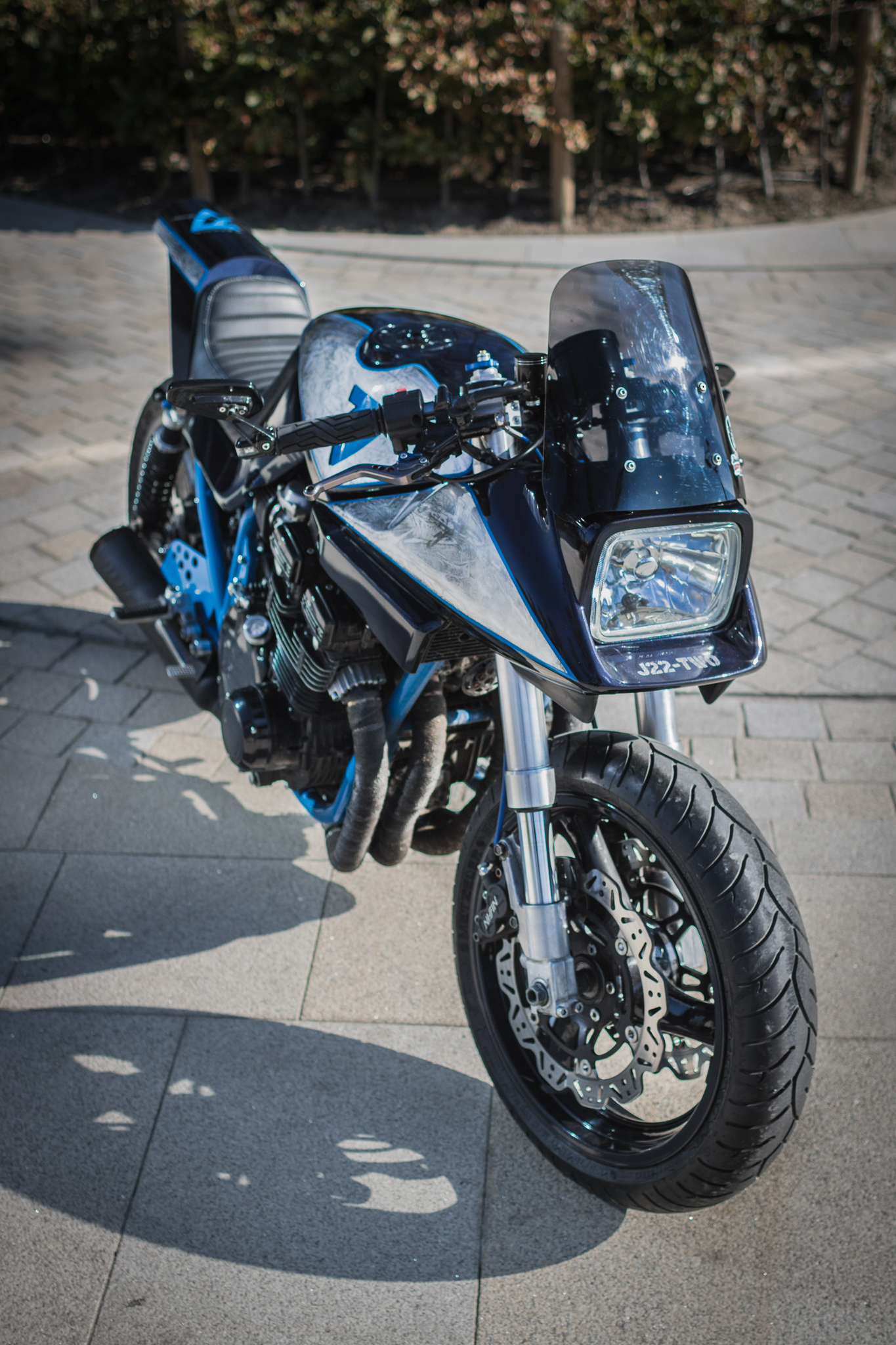 Obviously, I was inspired by Icon 1000 Katana, but I hope I managed to put into the "design" something of my own. The rear end is made almost entirely of 1 sheet of aluminum. The seat – leather/synthetic.
This is also where I should thank Adrian from Scrambler 74 Garage for all the heavy welding and metal shaping help. It wasn't the first time we cooperated. And it won't be the last.
Contemporary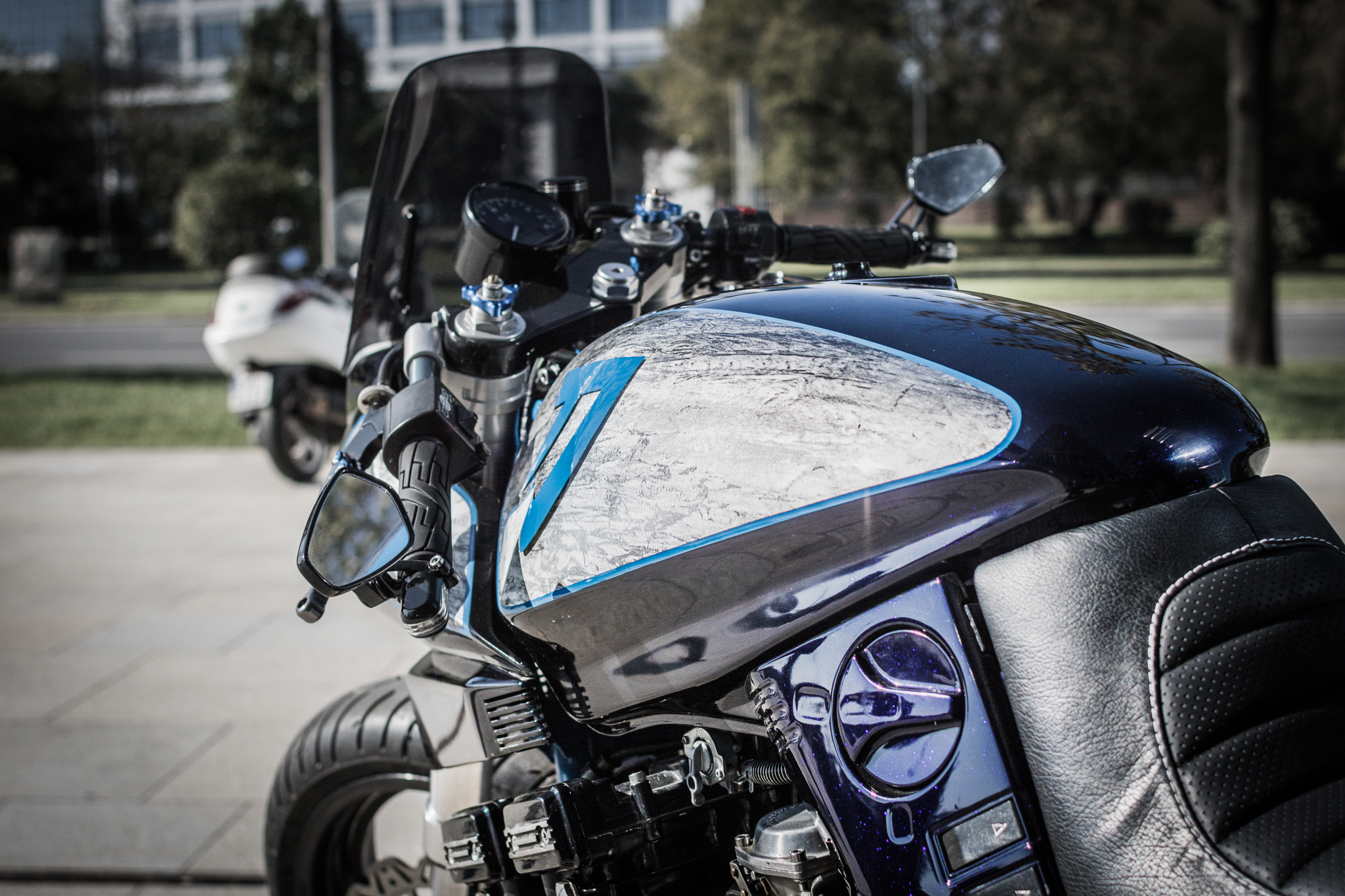 The paint job. I wanted it to be something non-standard. And here it is. I wish You could see the dark blue base color in sunlight. The photos don't give it justice. It' transitions from violet to dark blue. Also, the frame not being black was a risky move – but I kind of like it now (it wasn't like that in the beginning). But with all these flashy colors I wanted to have something "metallic" – I have no idea how the painter made this effect on the sides of the tank, but it's awesome 🙂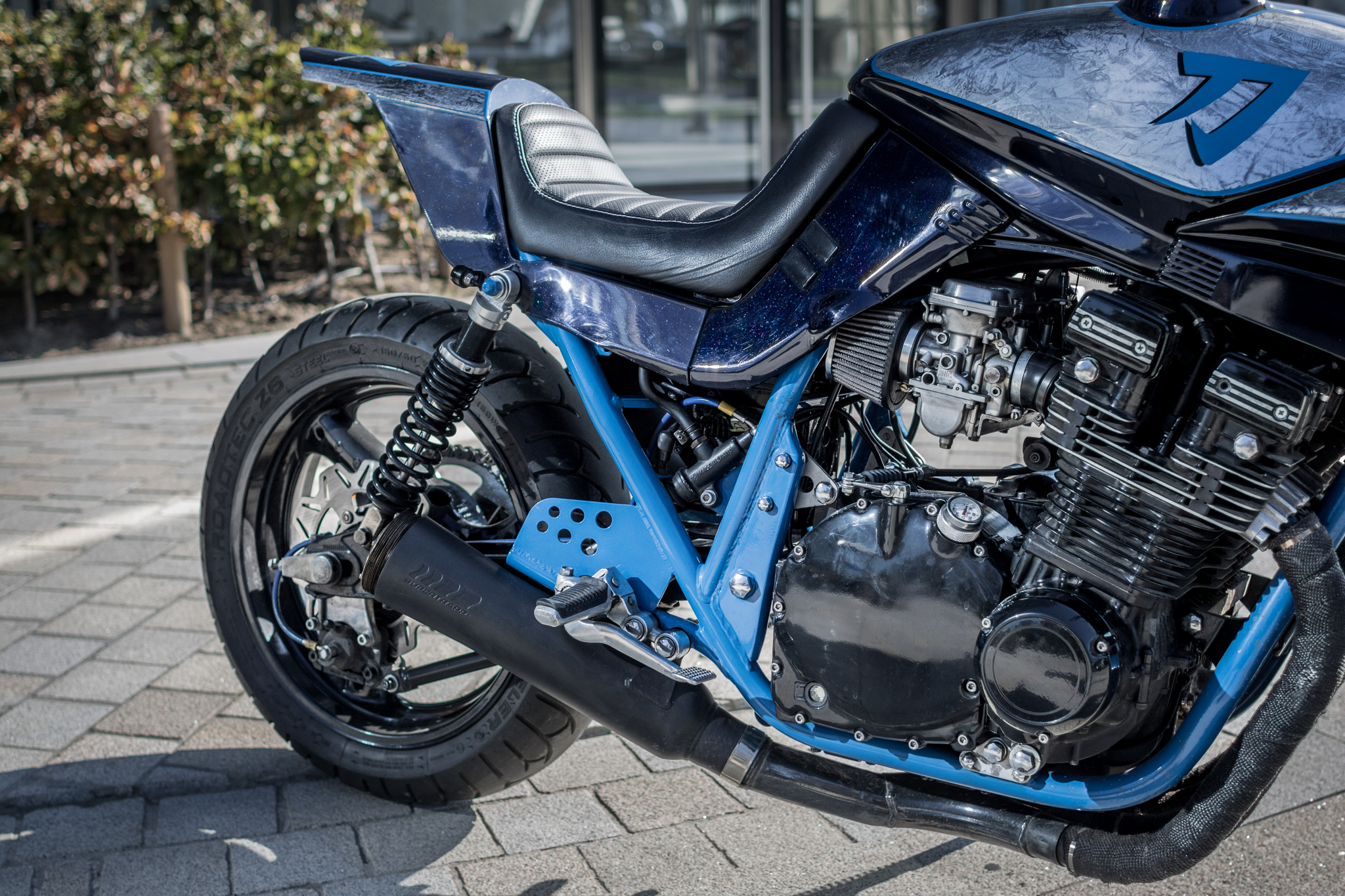 Improved
The changes are most obvious regarding the suspension. Front suspension is a 1992 GSX-R 750 upside-downs. Why these? Because of the length. It was the longest USD's ever put on a GSX-R – as I wanted to stick as close to original geometry as possible, not to make the bike unstable it was the optimal choice. The swap is pretty easy. Needed just new bearings, to modify the lower yoke mounting screws so they don't collide with fairing frame, change the turn limiters and cut the fairing a little, as the forks are wider. That's it.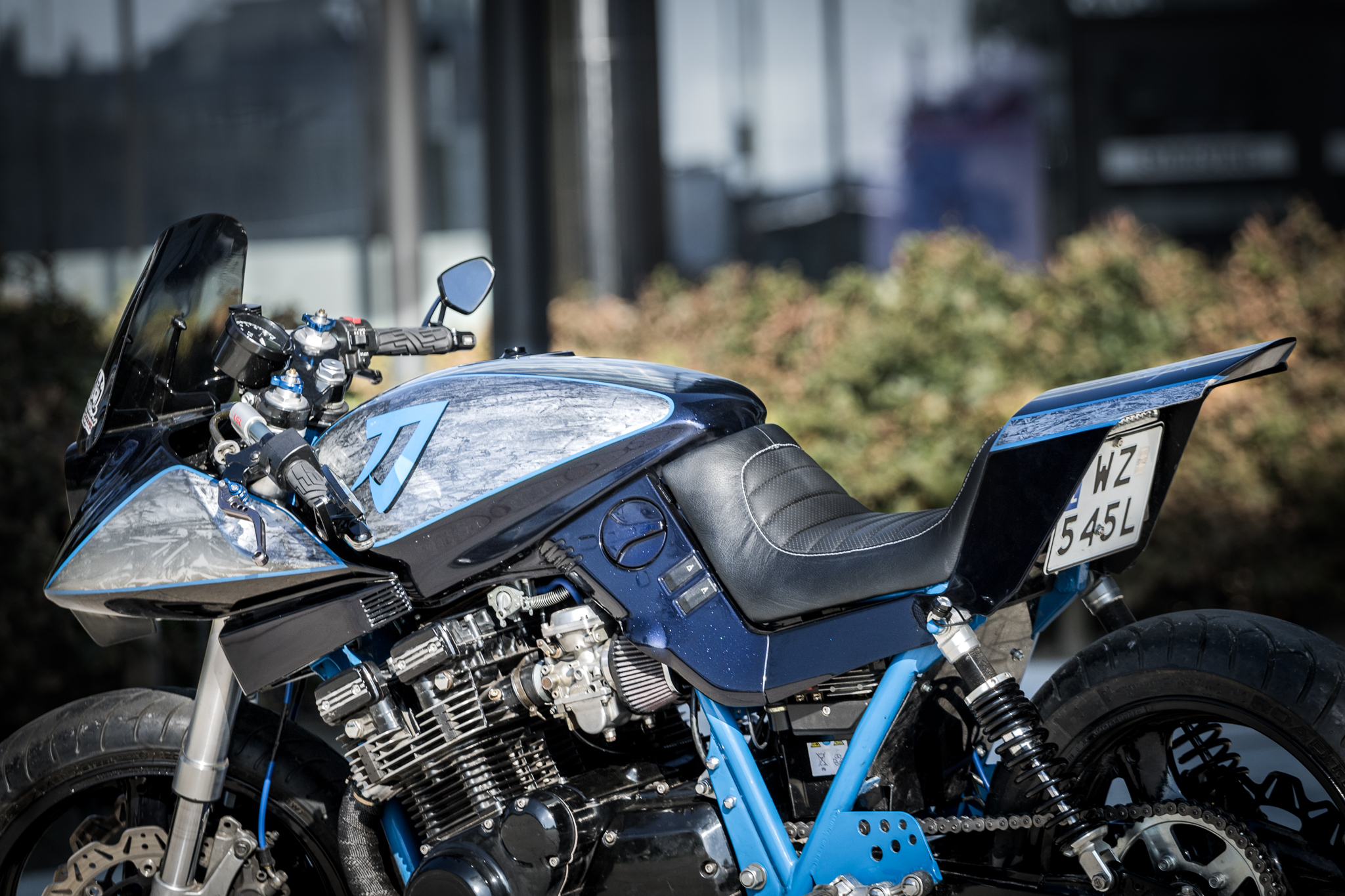 The swing-arm is stock. Modified to accommodate Bandit 600 rear wheel with original brake caliper and GS500 sprocket hub. I didn't want to go for 180 rear tires like many builders do, as I believe it would make it handle worse. Now it's a real pleasure to ride. I find myself taking corners more aggressively and confident on this 35-year-old bike, than I'm on my ZRX1200R…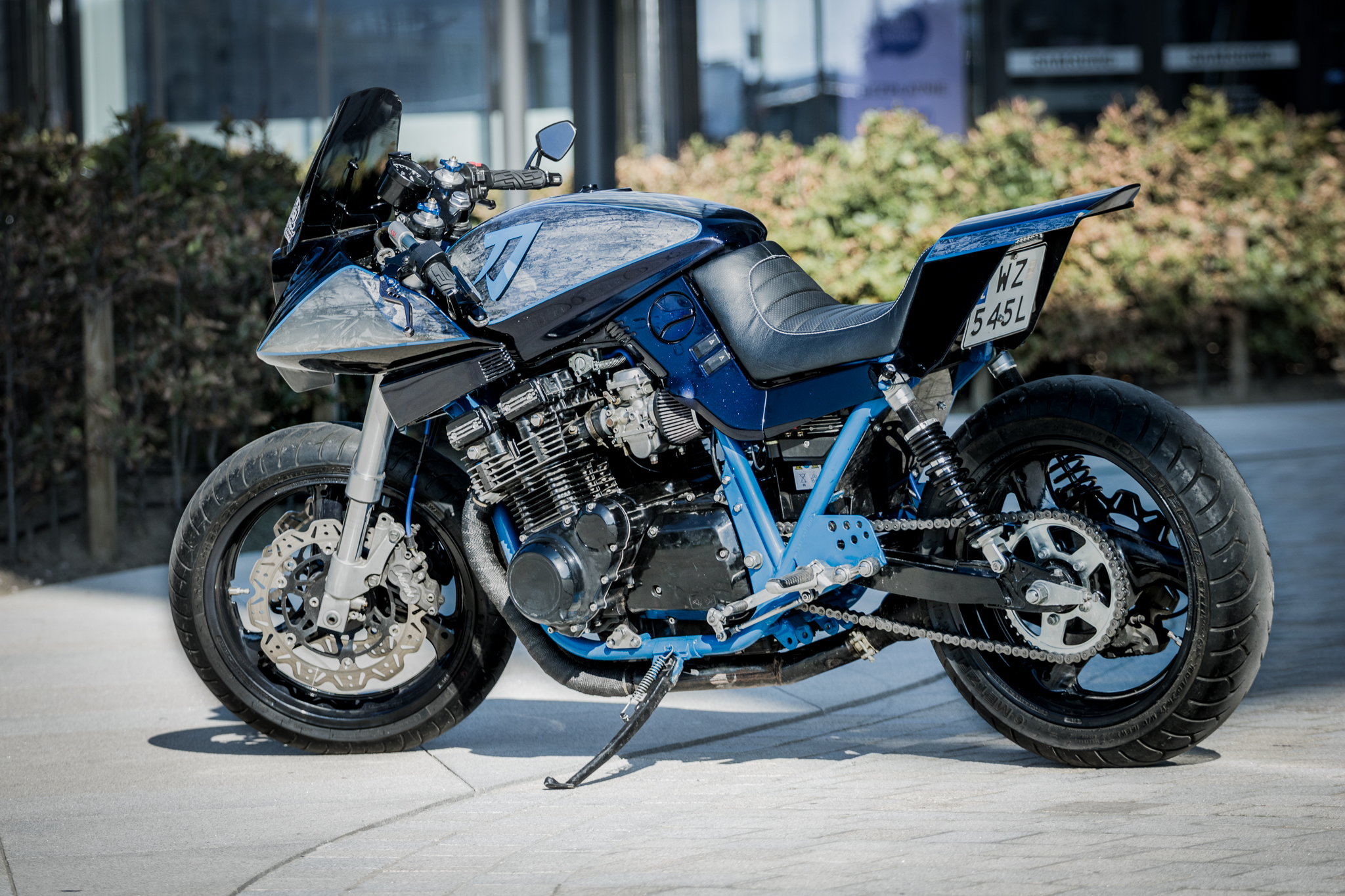 I went for a 530 chain and sprocket conversion to save space in the frame. Also, Katana has RFID ignition. So the fuel cap needed to be changed to a "keyless" accessory.
The K&N air filters were not my first choice, as the CV carbs don't like them much… but as I bought the bike without an airbox I had to go with them. It took me 10 setups and testing runs to finally find the jetting that would make it run properly (they're over 30% bigger than stock!).
Exhaust is my favorite type – Supertrapp. Speedo/tacho is a small and classy Koso (T&T).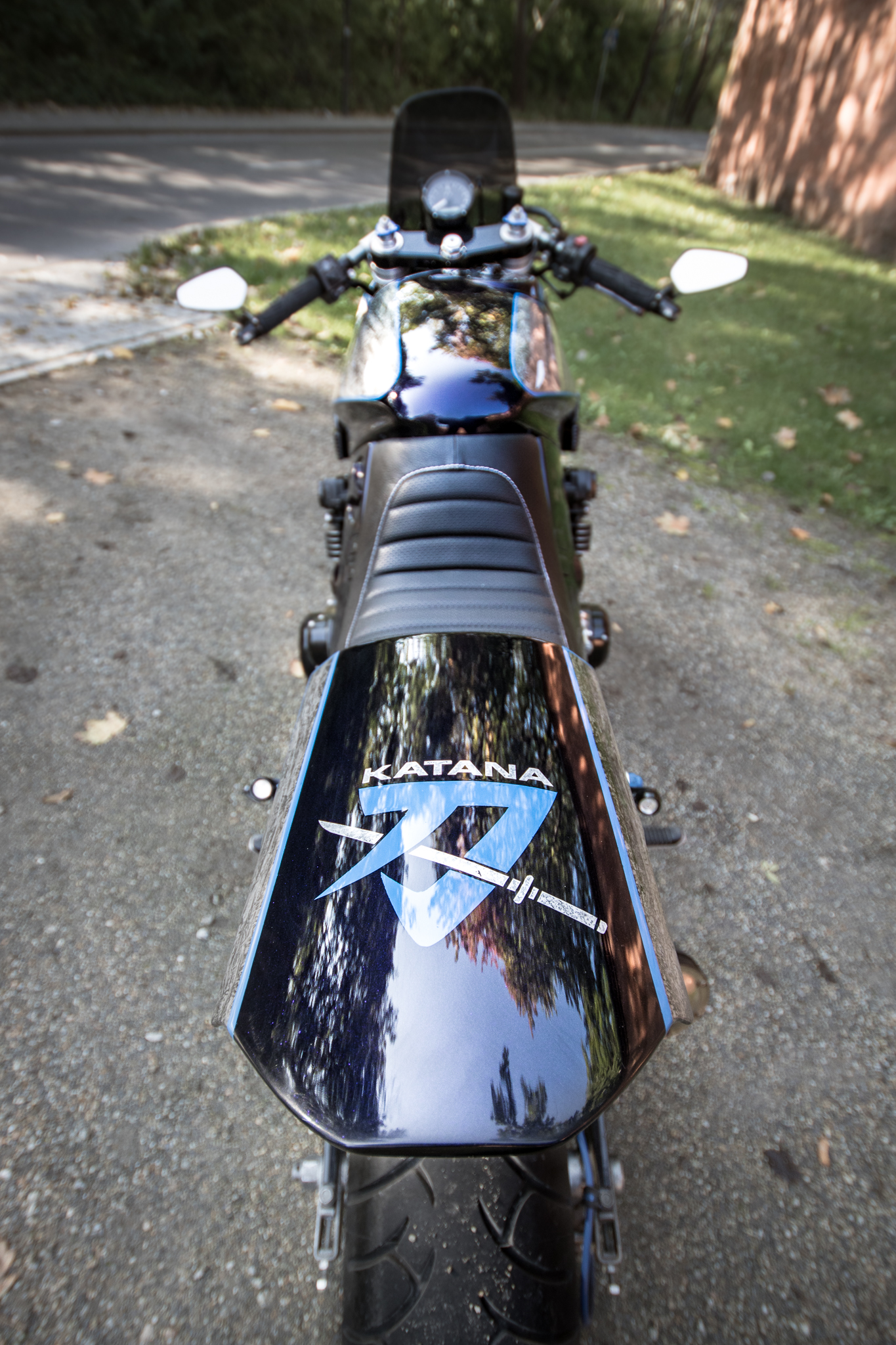 What's next?
I'm going for the engine swap. I plan to put there fan favorite – oil-cooled 1100/1200 engine from GSX-R or Bandit. I already have a slingshot carbs set with all the required equipment. It will fly!
Edit on 28/06/2018.
This bike is for sale. Price would be around 4800 EUR. Contact me via links below or using Contact form.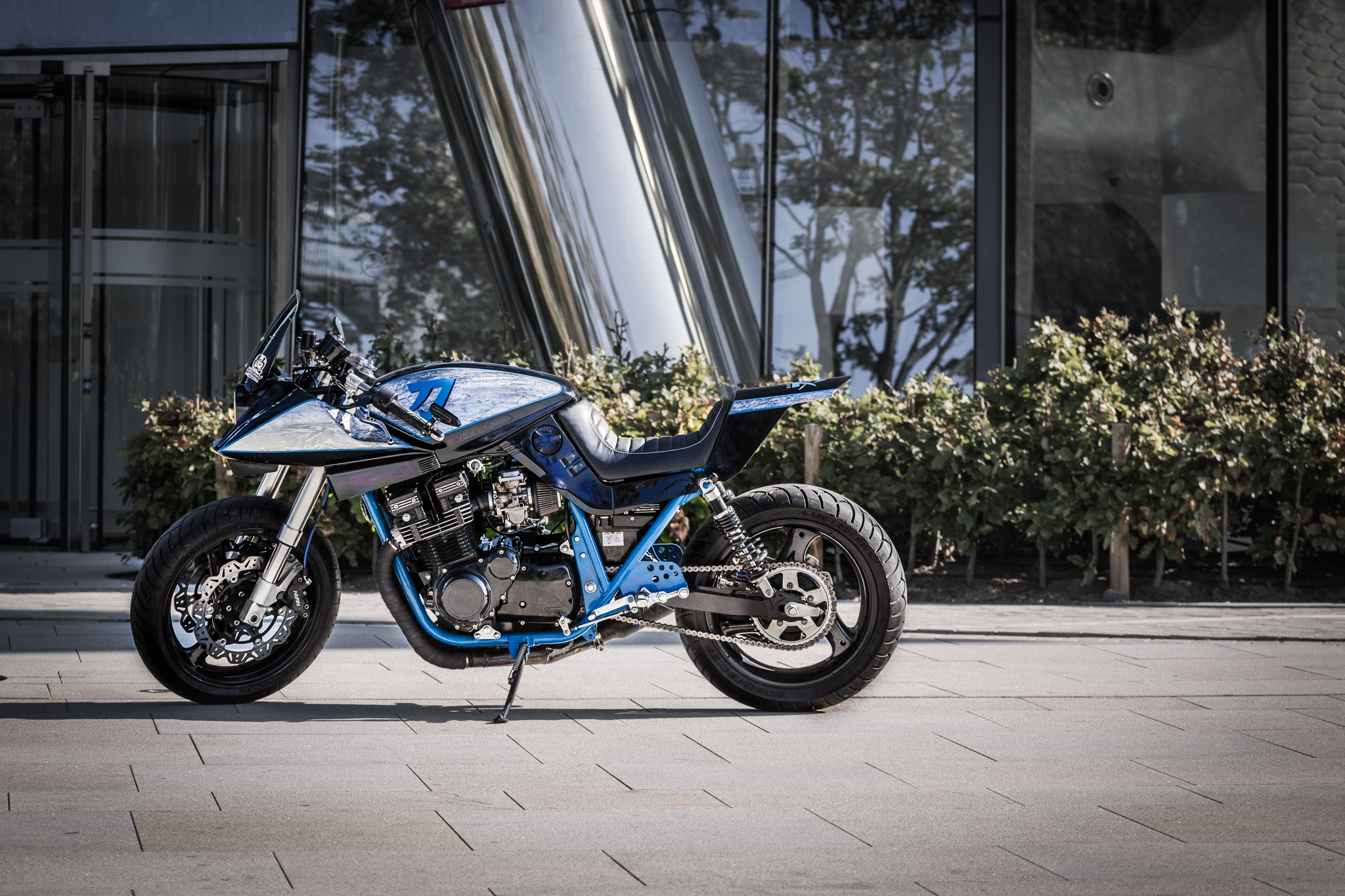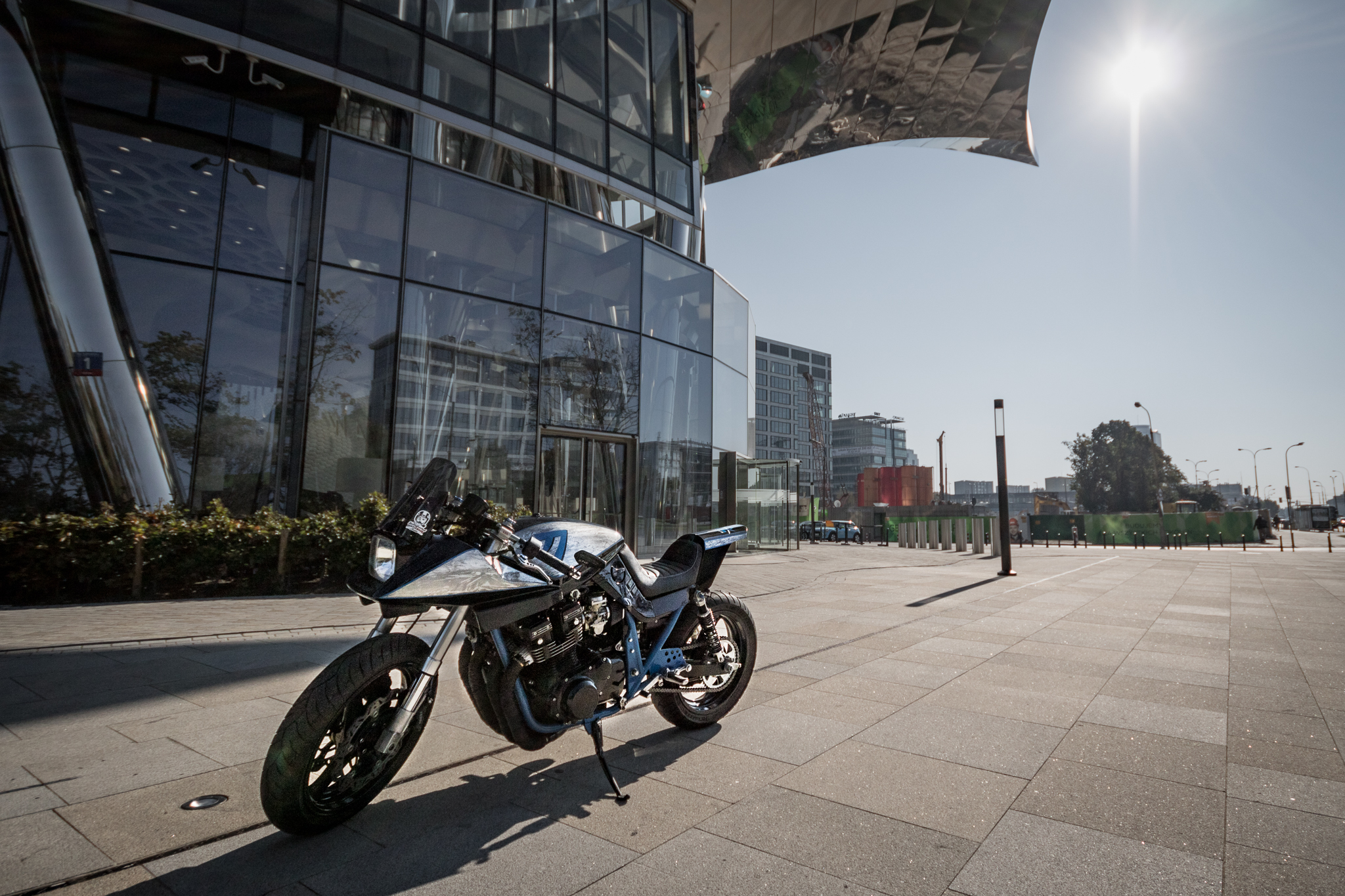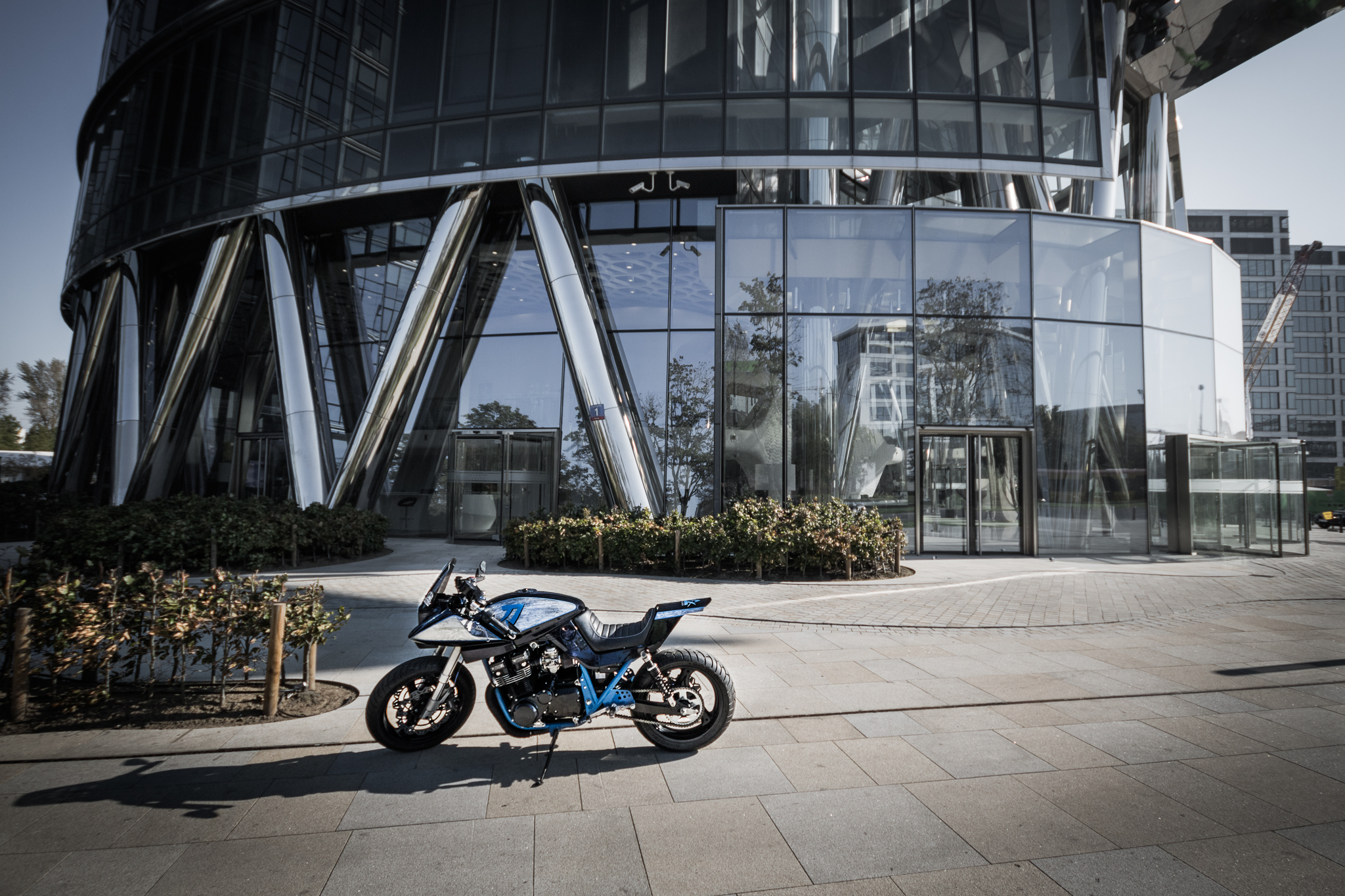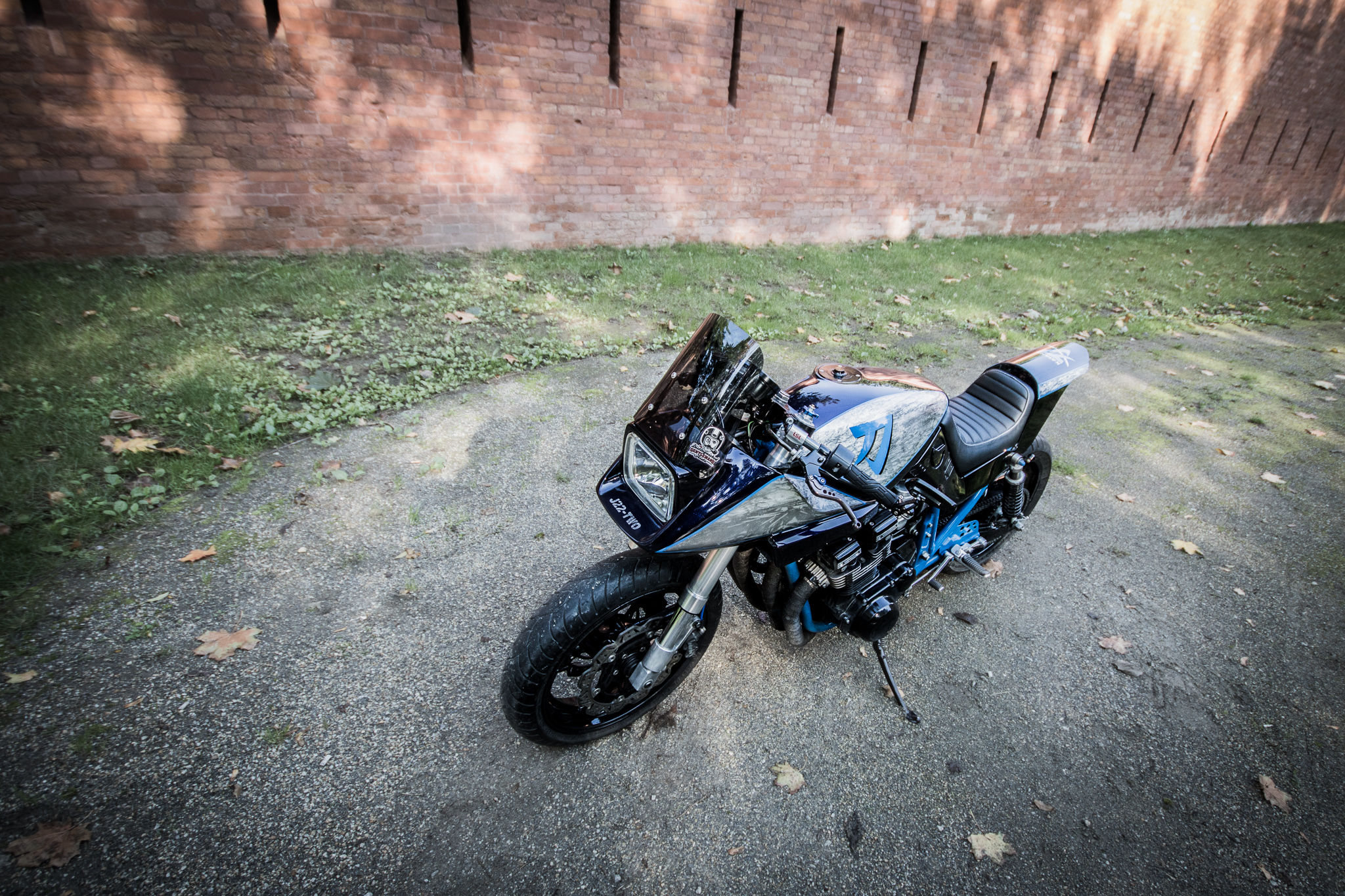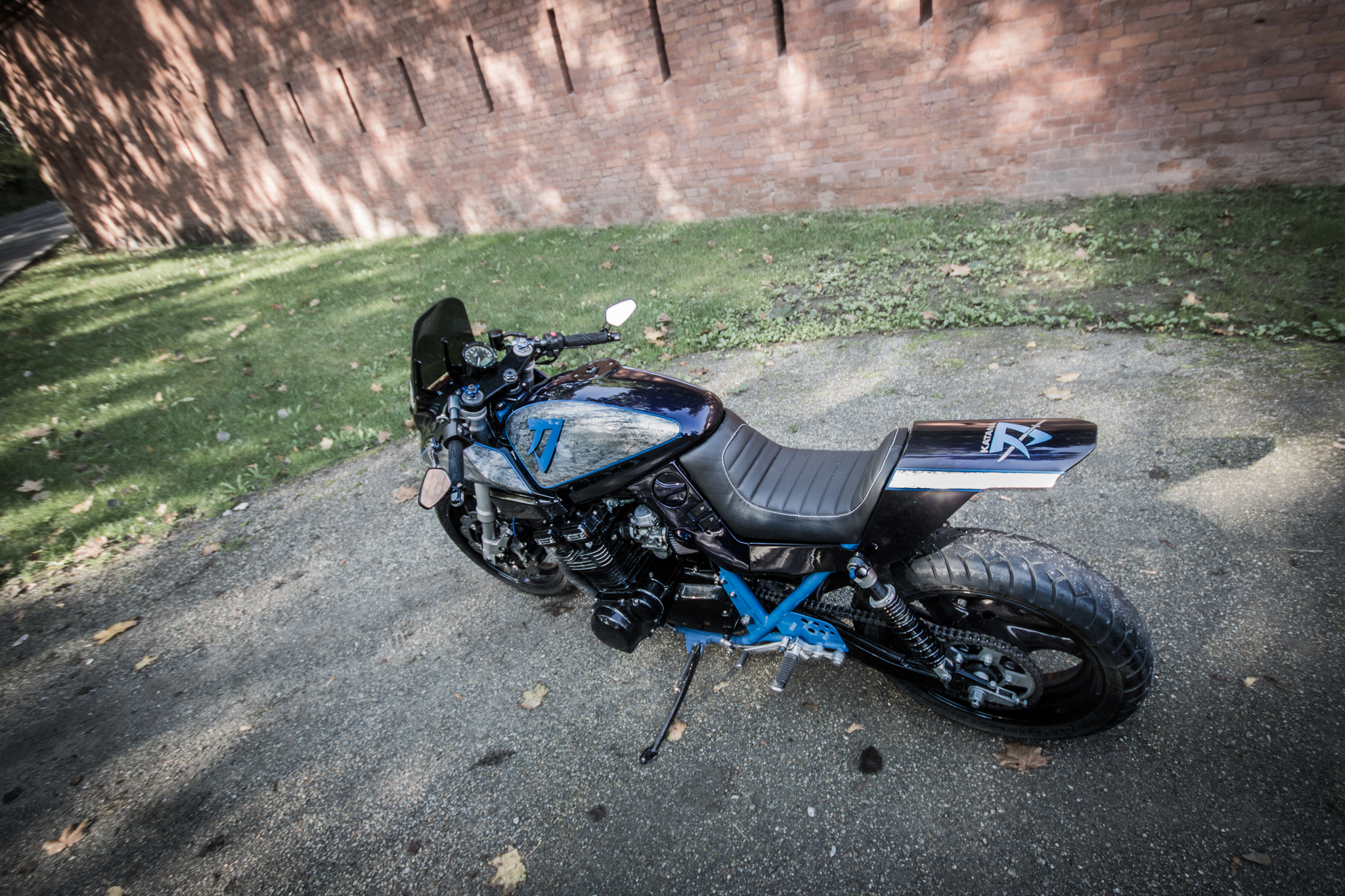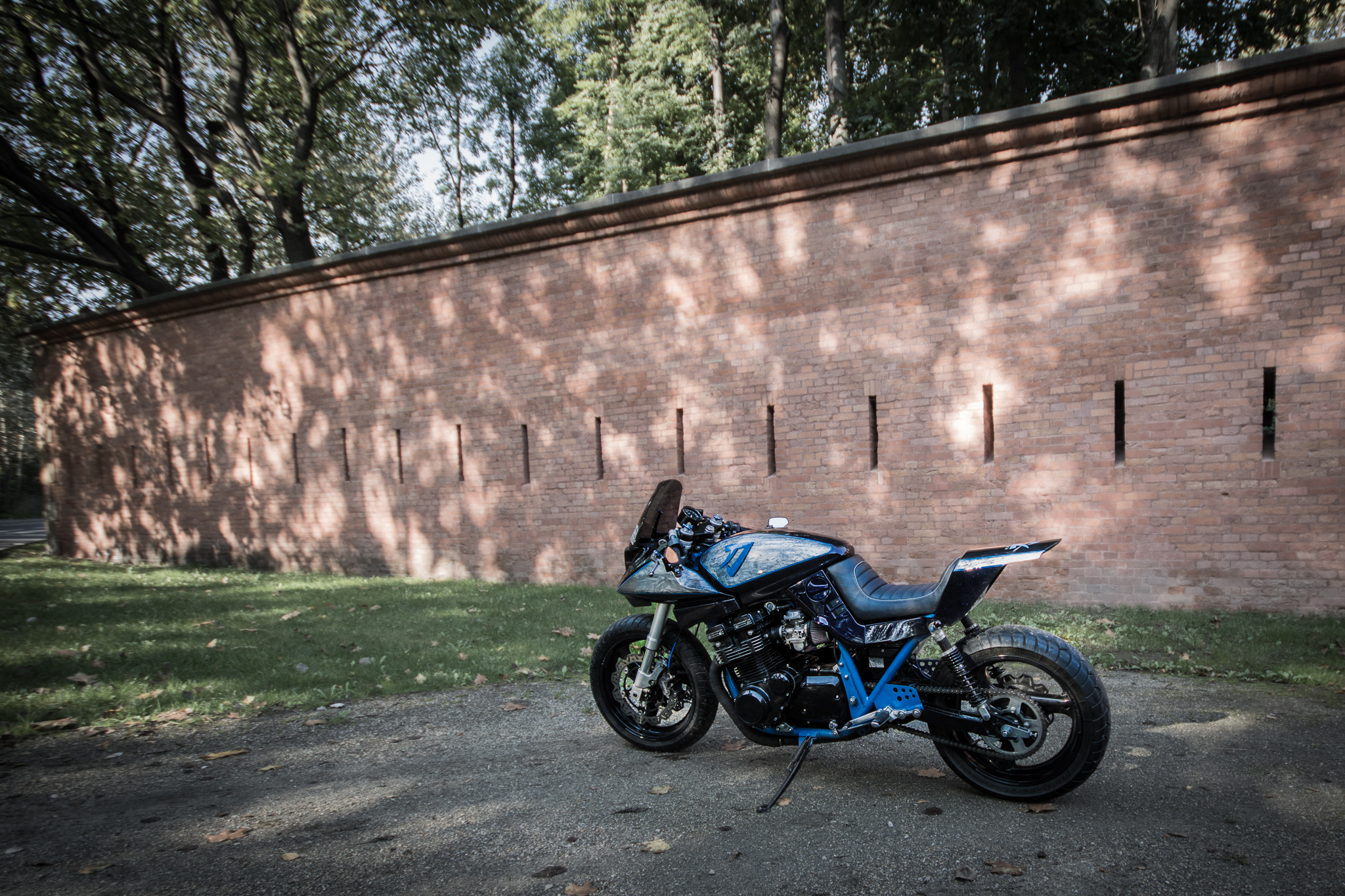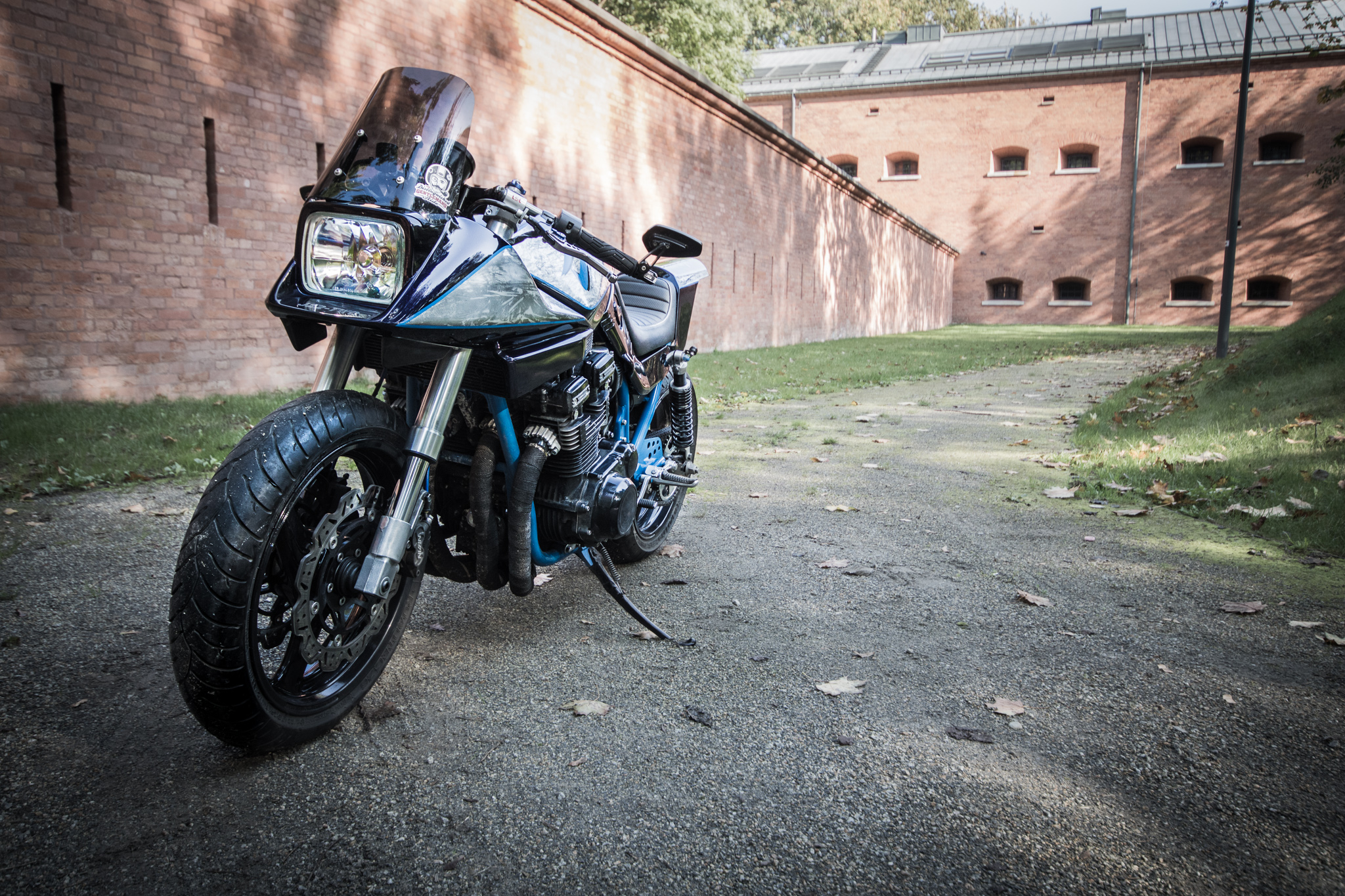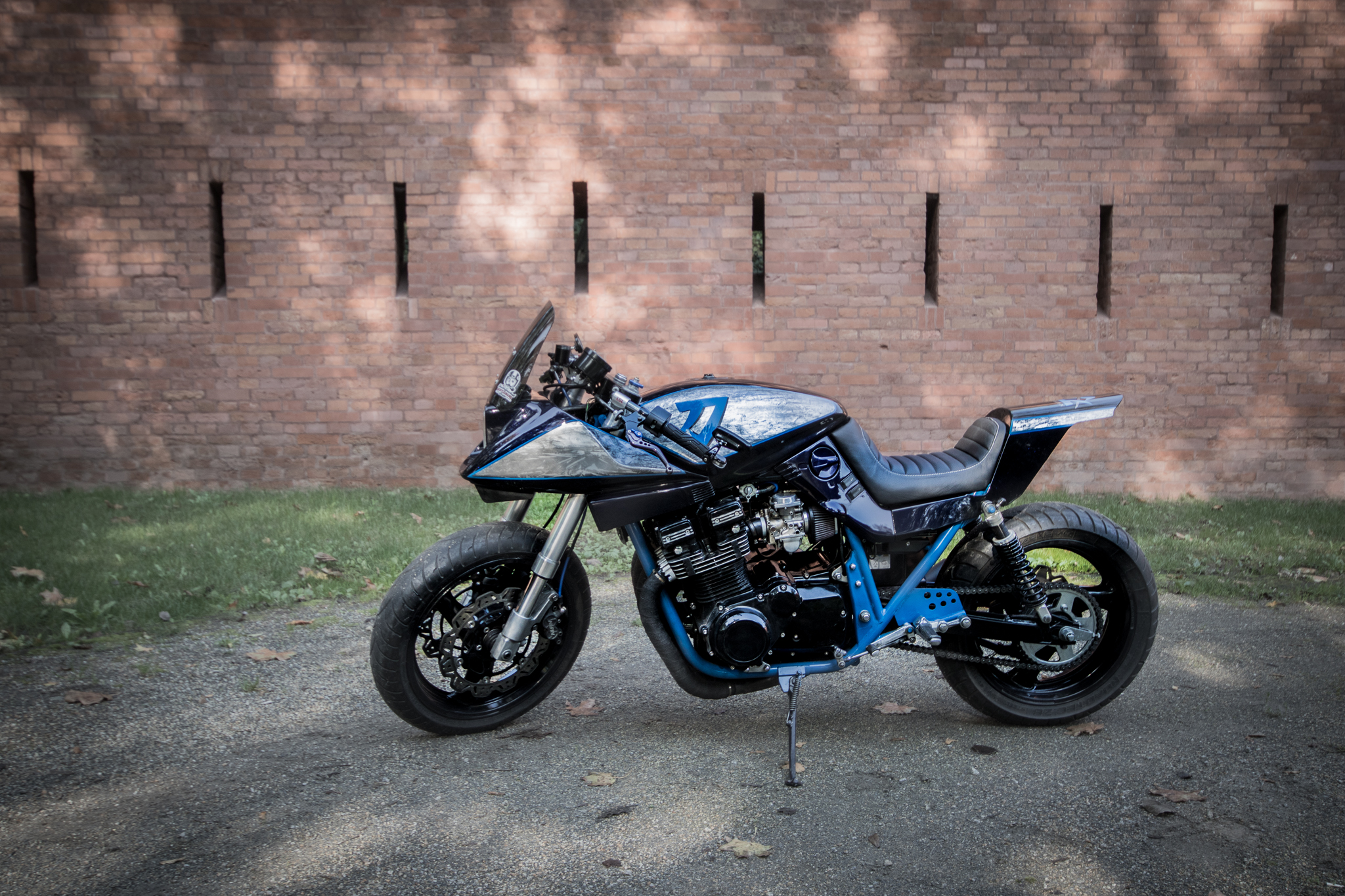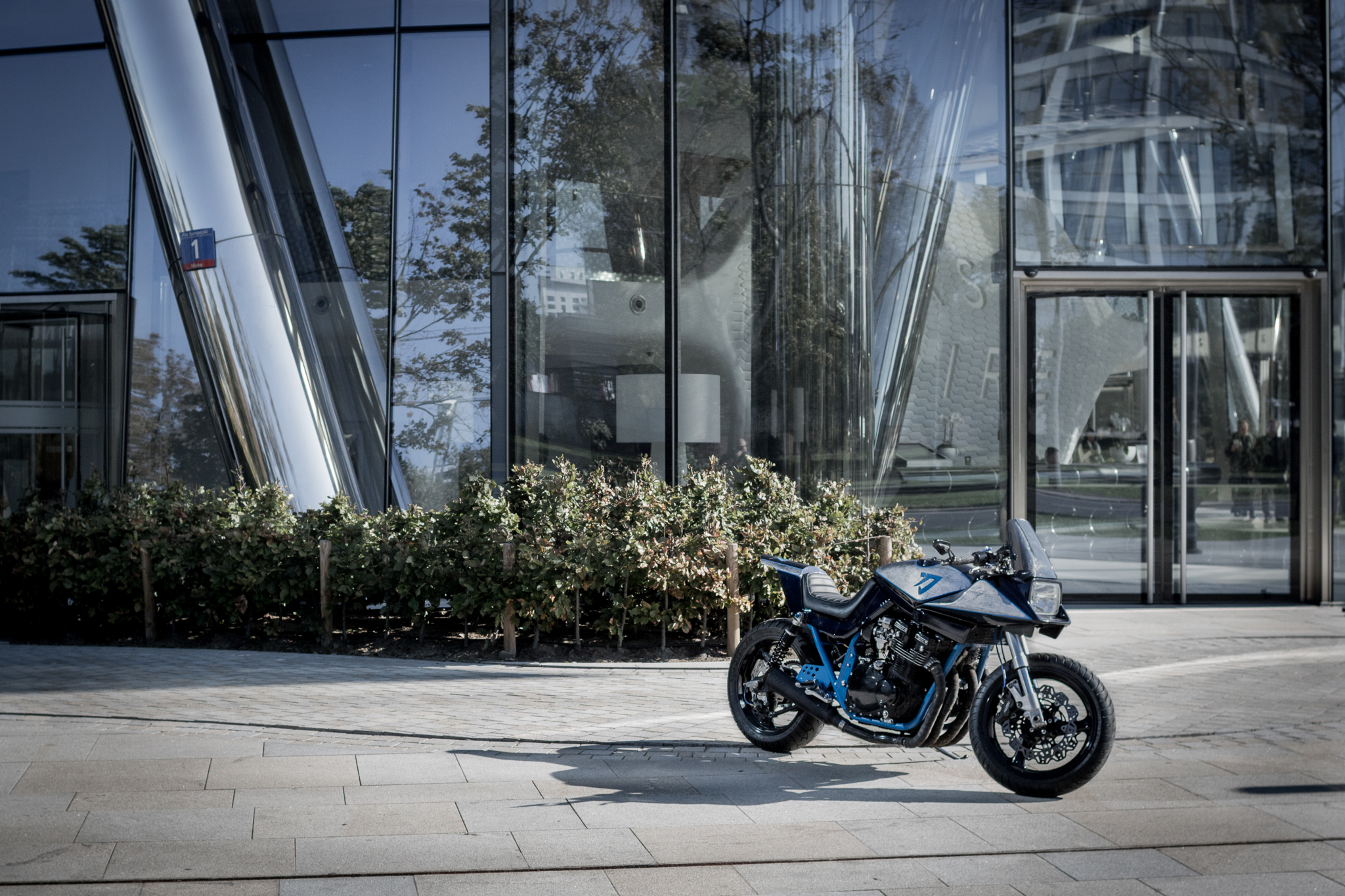 Source: caferacergarage.eu / Facebook / J22Garage 
Comments
comments