A few years ago I decided to build myself a custom bike to use as a "daily". I always liked motorcycles, riding, fixing, upgrading, but I never chose to have a custom one. It was a start of a new hobby – as I had a garage, some amateur skills and a bunch of tools collected over the years…
I became a Cafe Racer fanatic
While never actually being a custom chopper "OCC type of builds" fan – classic naked bikes and cafe racers were my cup of tea.
It was also a life balancing issue. As every day I spend 6-8 hours with my laptop – I needed to find something physical to do. I wanted to get my hands dirty and share the passion for classic, custom, old, new – any naked bikes out there.
As I only had one motorcycle to work on – it wasn't enough. So I started this blog – to search, read, admire and post the best builds I find out there (focusing on the garage profile of builders).
What did I build
After spending multiple evenings during many winter months of 2014-2015 – The result was this: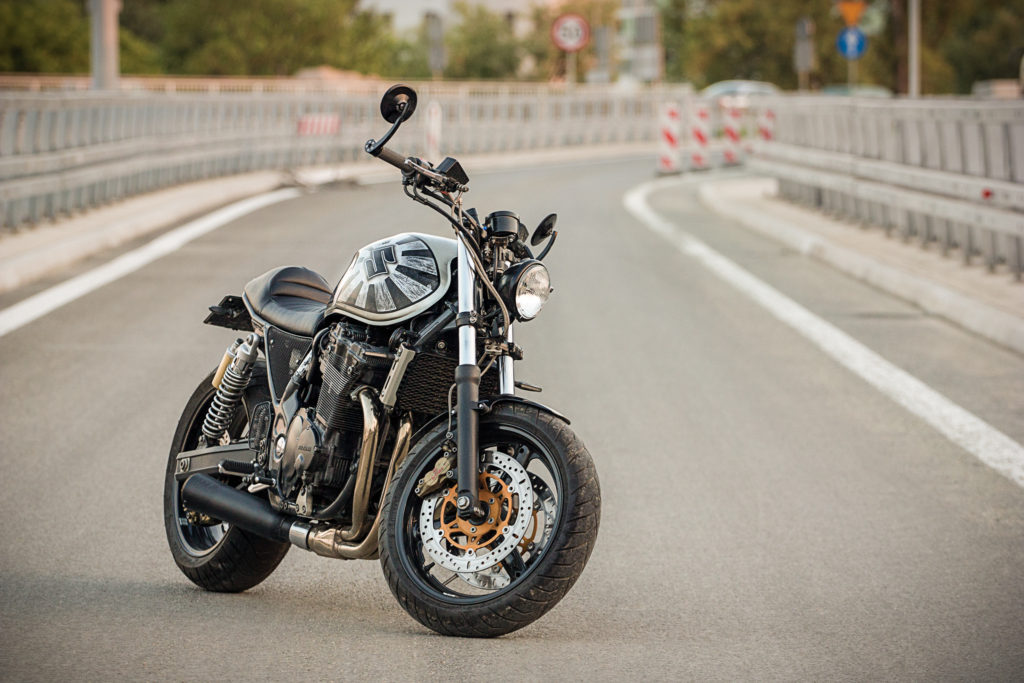 #Suzuki Inazuma GSX1200 Dragster
But it turned out very quickly that You cannot combine looks and practicality (sorry, but it's true). As the looks kept winning during the build and practicality suffered. Even though it was a comfortable ride, handlebars were flat, and the rider position was a lot like "Sportster"… It didn't have a proper rear fender; there was no "glove box" under the seat for a simple tool set or a candy bar… also the seat was narrow and flat- so it was painful to travel for over 1-1,5 hours.
I decided to go for a new solution and sold the Inazuma.
And for the next winter evenings in the garage I bought a 1982 Suzuki GSX750S Katana – which looked like this when I brought it home: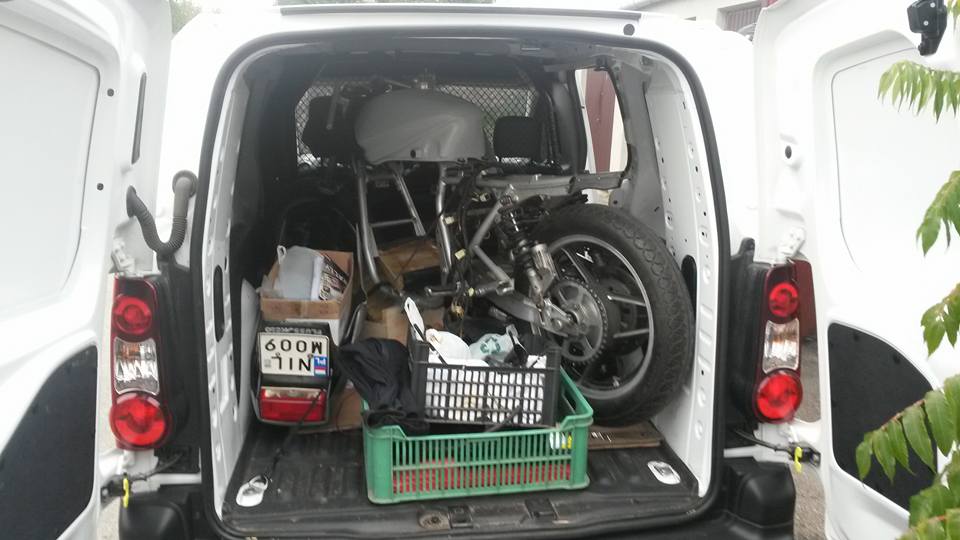 It was a "project in progress" by the previous owner – frame cut, some mods started, but generally – it was a bike in boxes.
I started restoring and rebuilding the thing. I was happy to discover that the engine was in pretty good shape. And continued the build…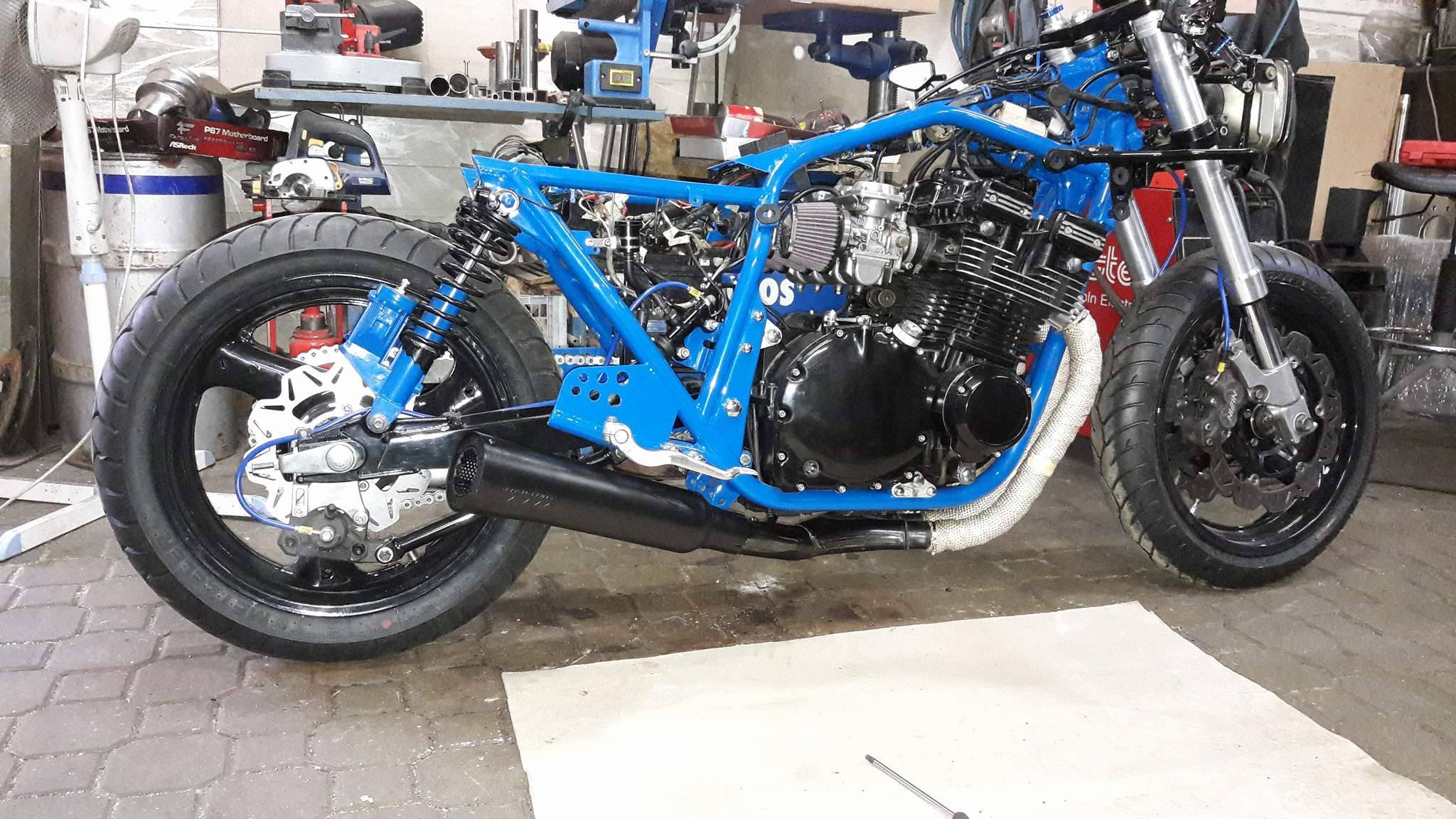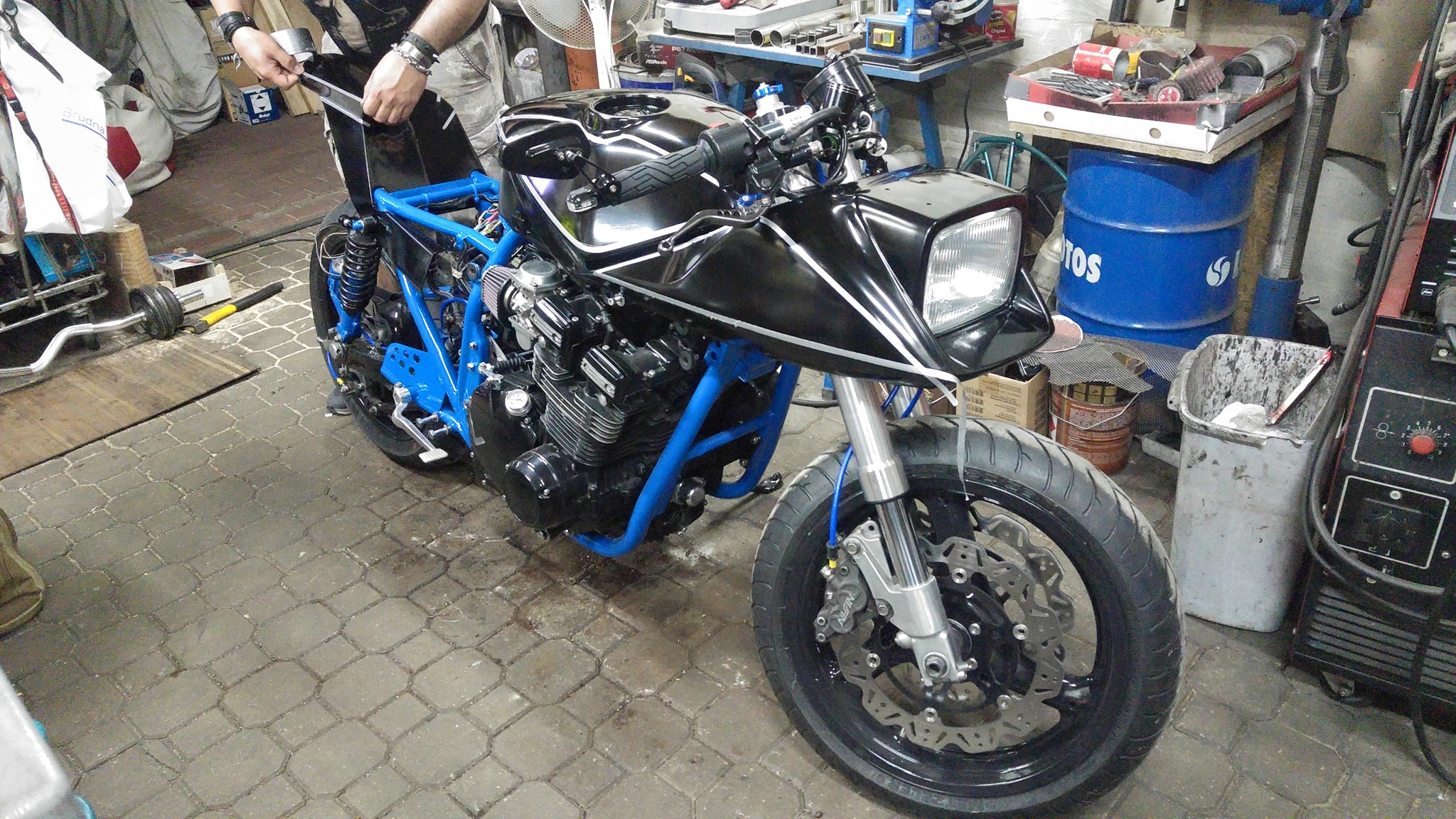 And a few months later – in 2016 I bought a "neo-classic" muscle bike – Green Kawasaki ZRX1200R. This one I use on a daily basis and I love it!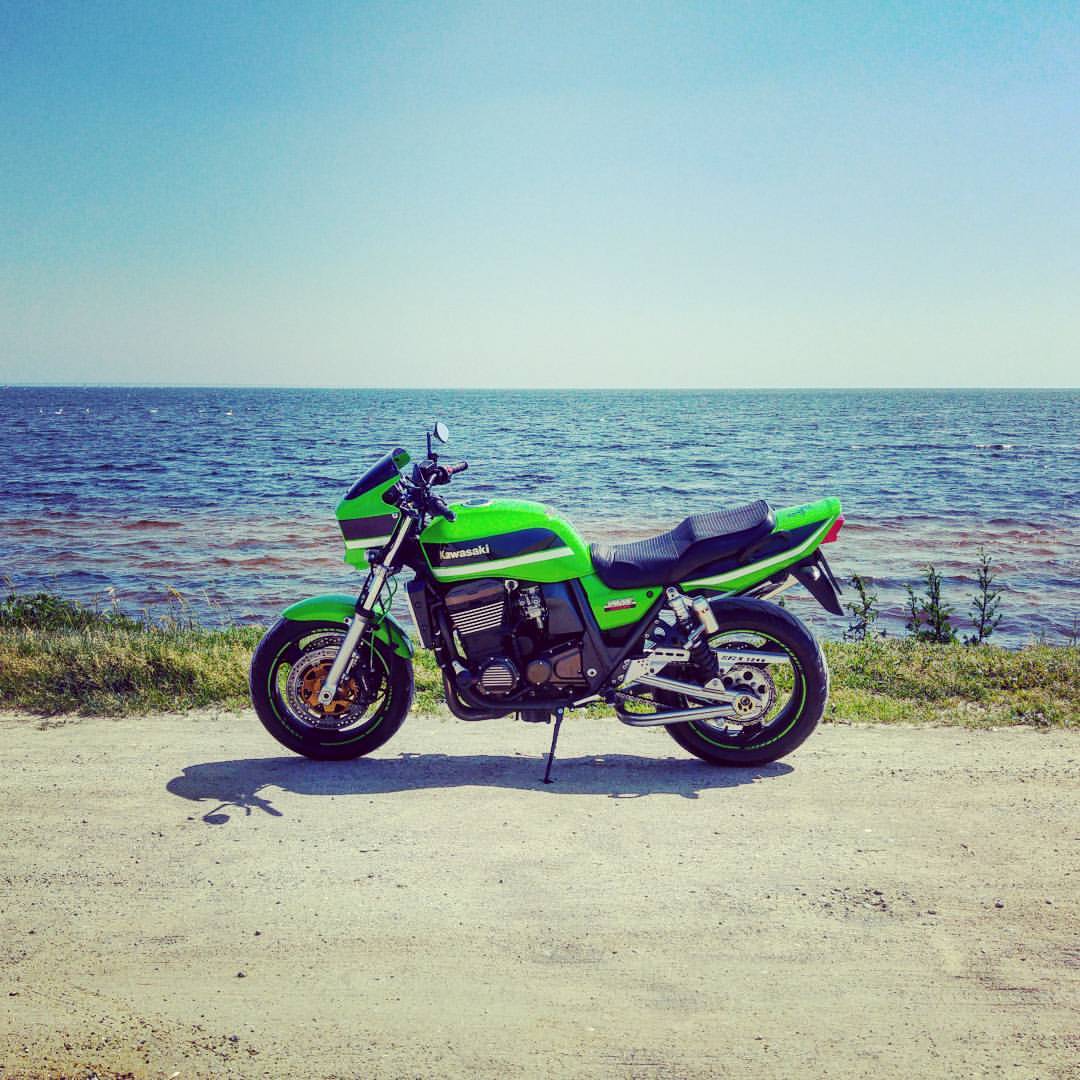 And regarding the Katana – it is already finished (well, stage 1 is). Step 2 (maybe in a couple of months) – engine swap for a GSXR/Bandit 1100/1200 oil-cooled powerhouse!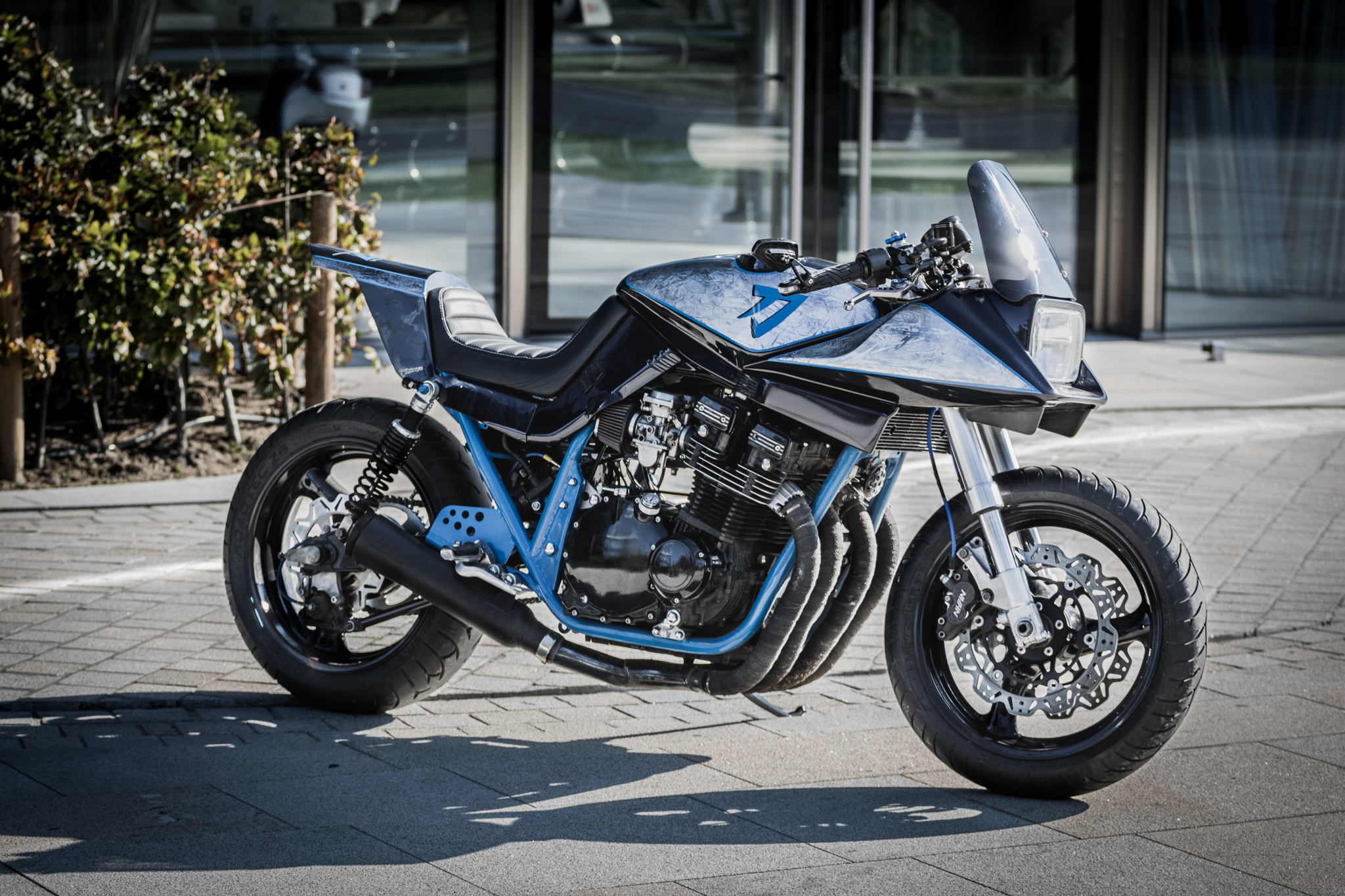 Here You can read more about it.