Despite that, the trend for "retro-modding" old dual-sport bikes is well and kicking, I still can't get accustomed to the transformation of the looks these motorcycles go through. Just look at this build and then on the original bike. It's hard to believe that these two are built on the same chassis.
Nevertheless – I love this new segment that is still on the rise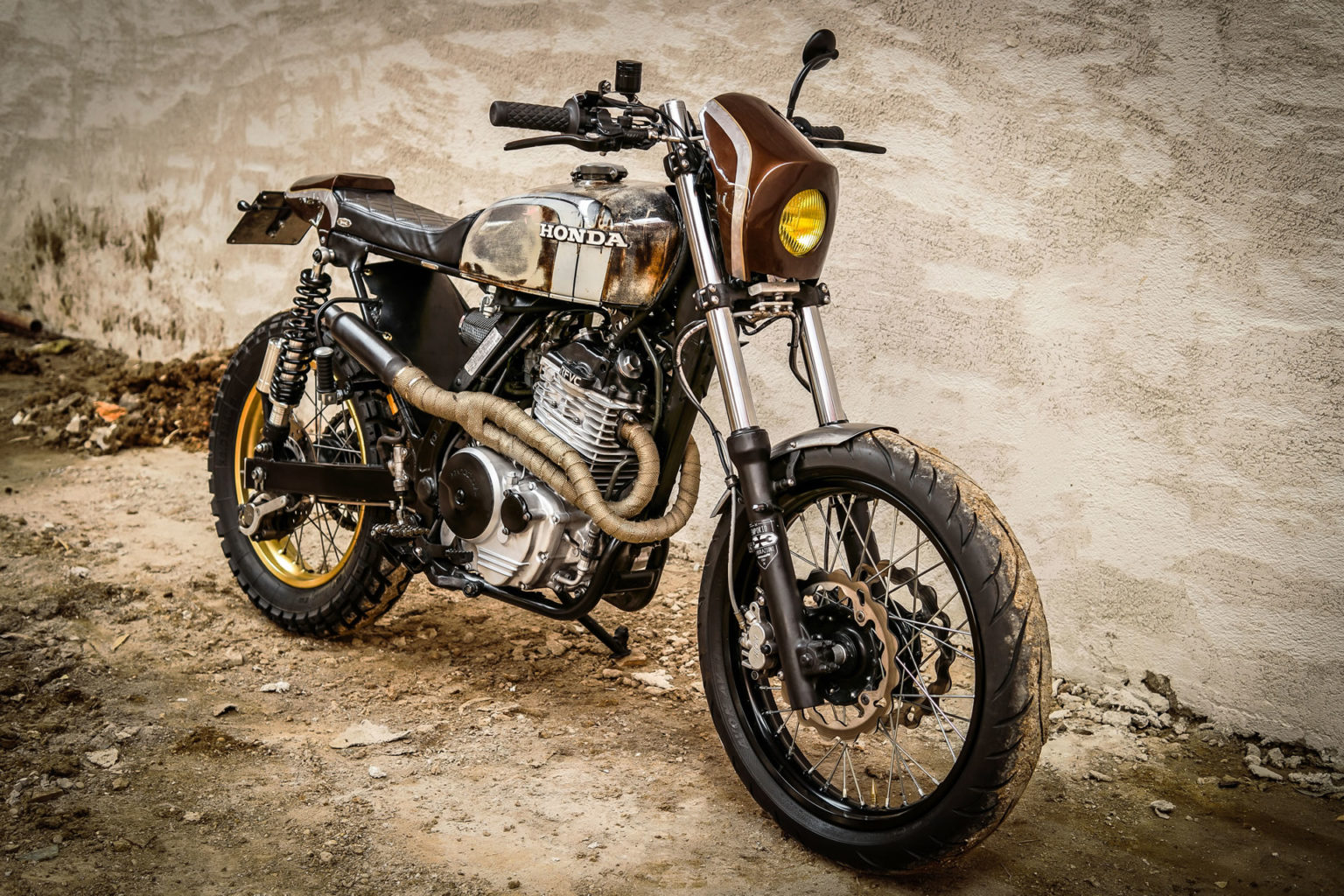 This build from a year ago is based on a Honda Dominator 650. The nickname it has – means that it's the fourth build of a series. It isn't a straightforward scrambler though. You can see the influences from multiple genres. The tail and mini fairing can suggest that this is a cafe. Straight and narrow handlebar seems like taken from a street fighter. Tall suspension and the source material means that it would have been off-road capable… if not for the regular street tires.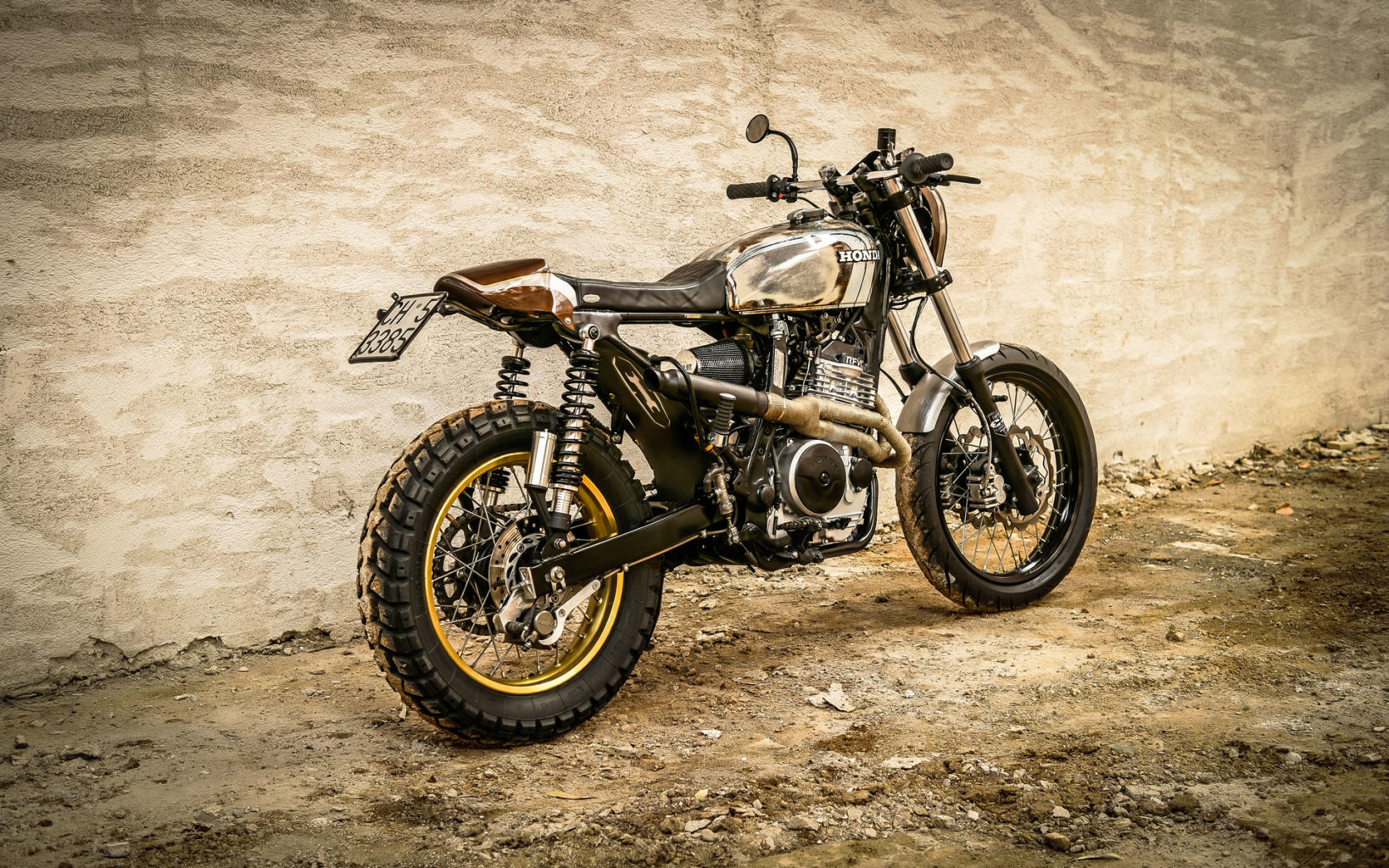 Trying to put it into a particular segment is difficult. Probably it should be labelled as the Retro Supermoto… But it's not the point.
The point is it looks great
EEM is a workshop from Italy (Rome). So the design of road machines is in their blood. And when You look at it – You know that there is no accident in any part. The colour choices, making the backbone line, chromed handlebar, golden rear rim – all these details serve a purpose.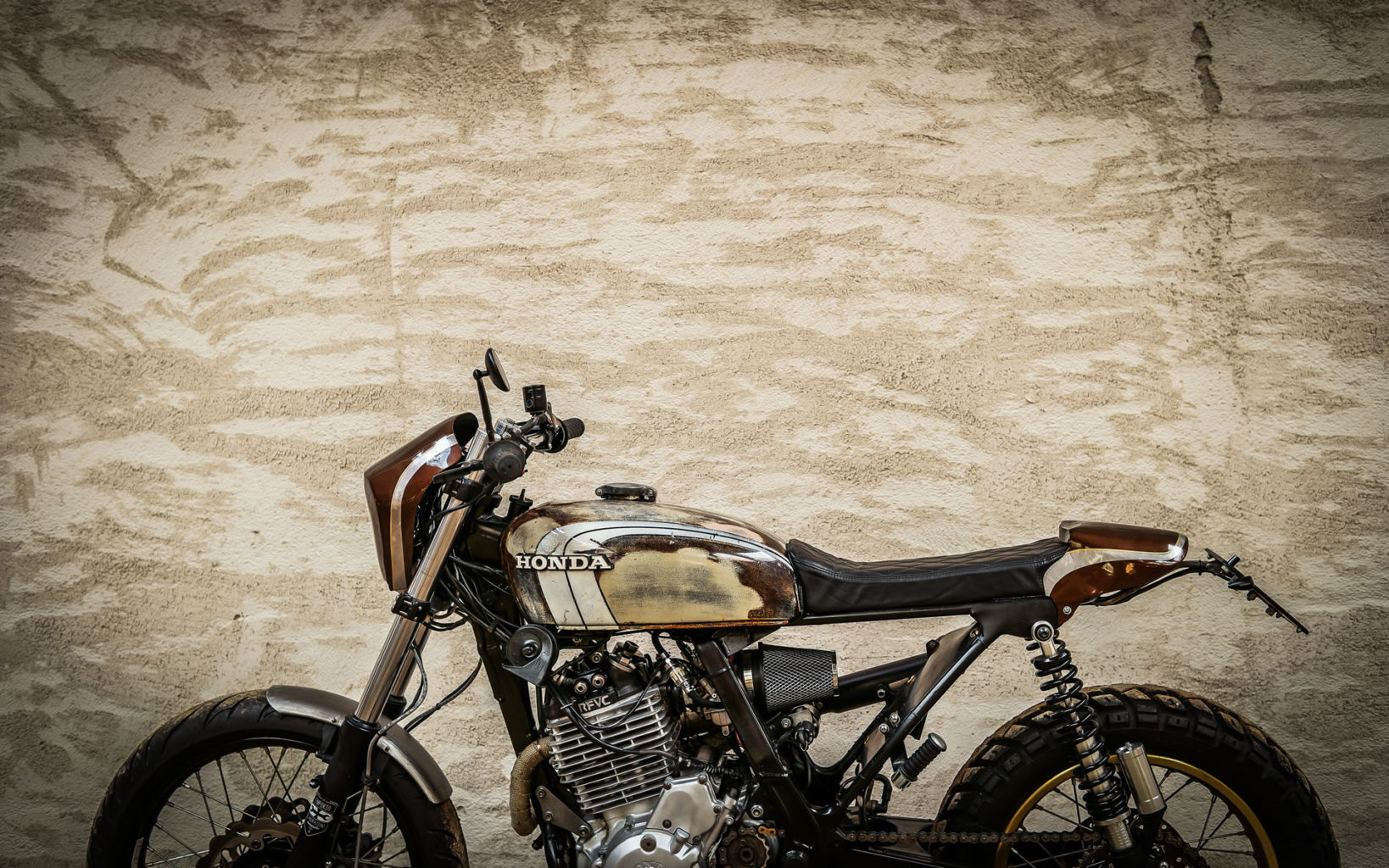 To achieve the goal, the rear frame was completely modified. And the whole motorcycle is a little lower than stock. The builder decided to go retro with dual rear shocks – it required some significant changes. Now it looks properly old-school. Front suspension was also adjusted to give the bike dual brake discs and a smaller rim.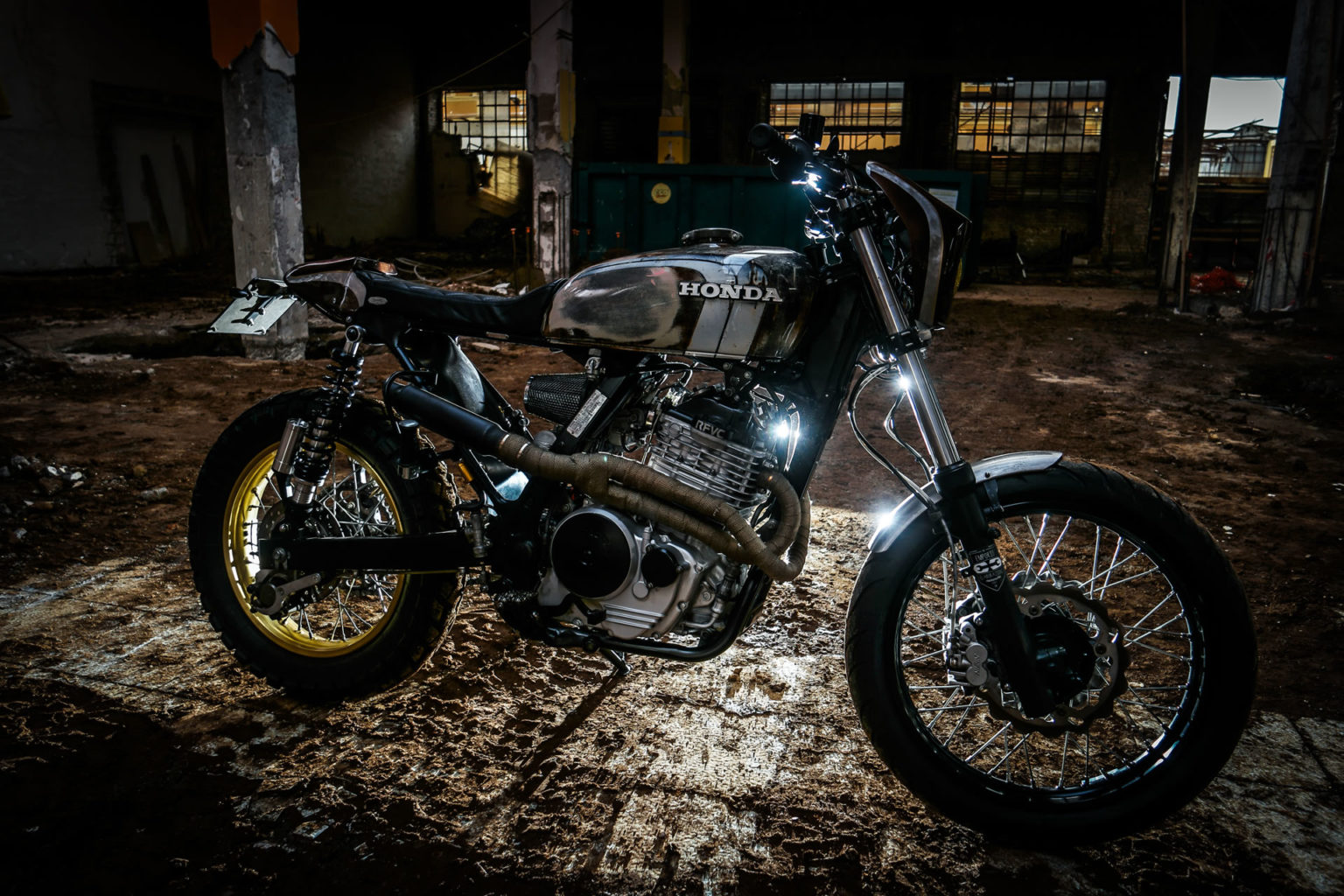 The electrics were redone, the new battery now sits behind the swingarm's mounting point – keeping the profile clear of any unnecessary accessories.
With this kind of project, You have no choice but to make the exhaust a decoration. This one cylinder has a 2-into-1 system that in this case was done with a wrap. The tip is small and semi-gloss black.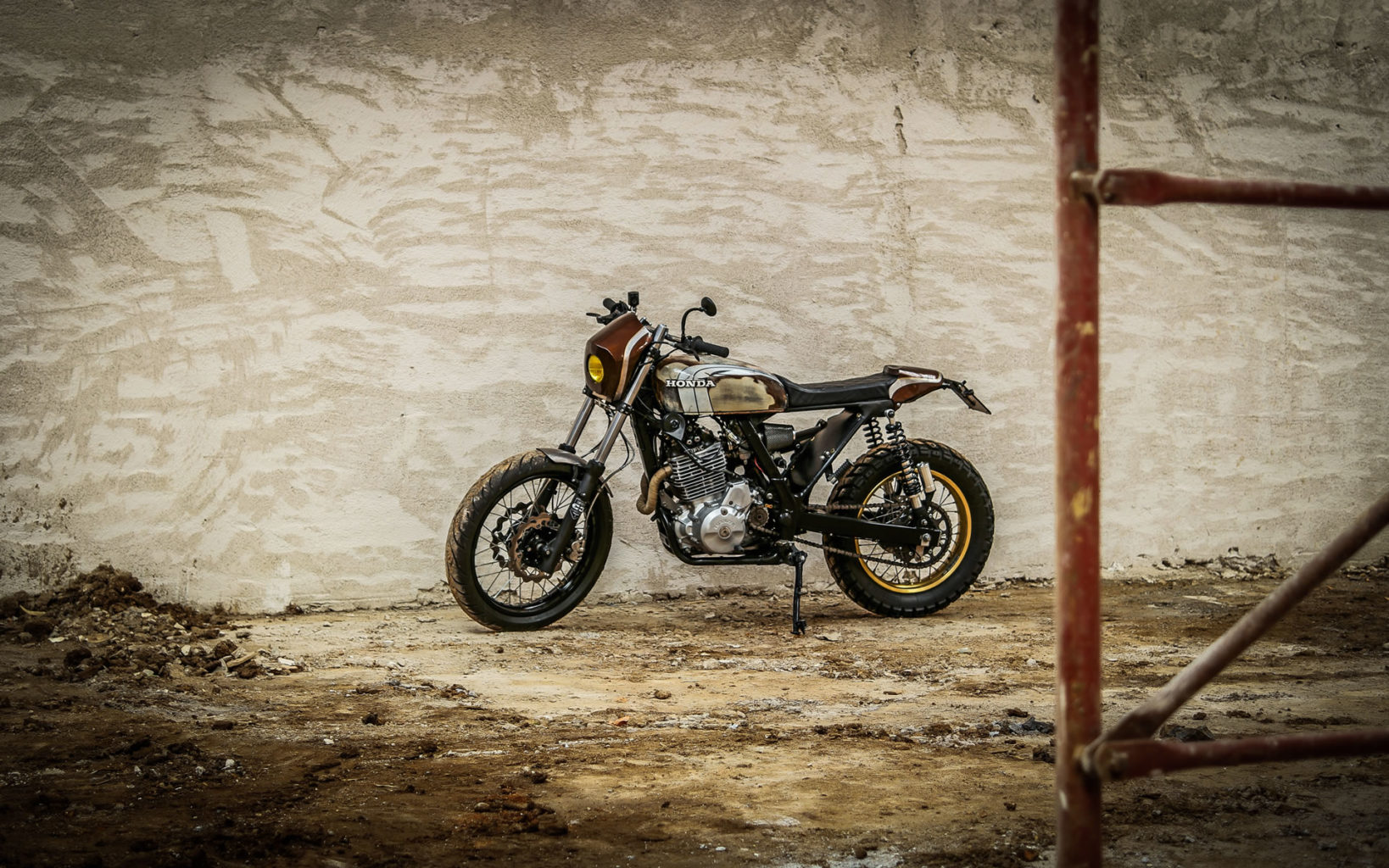 The result — is a cool looking city scrambler — a mix of styles characteristic for Emporio Elaborazioni Meccaniche.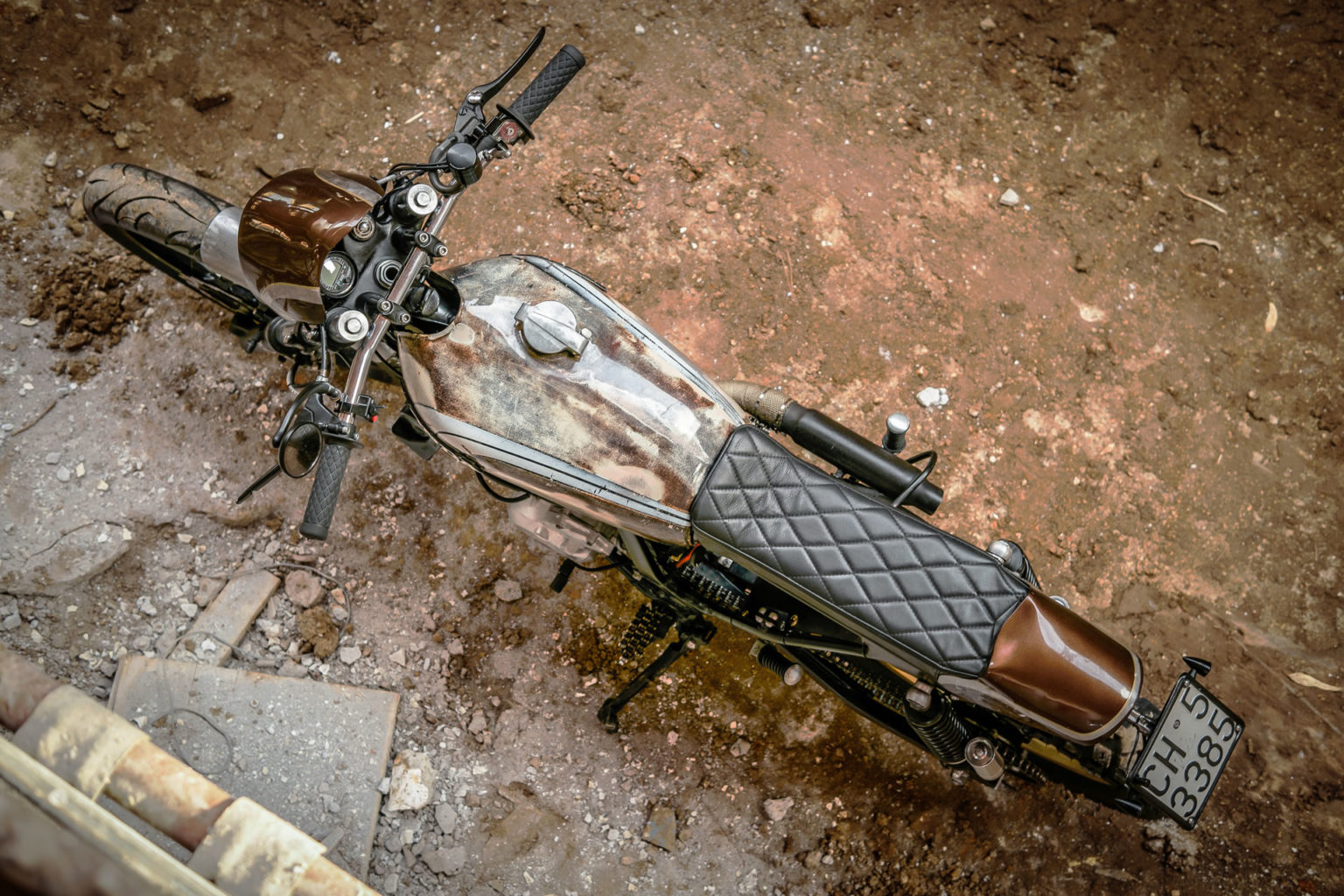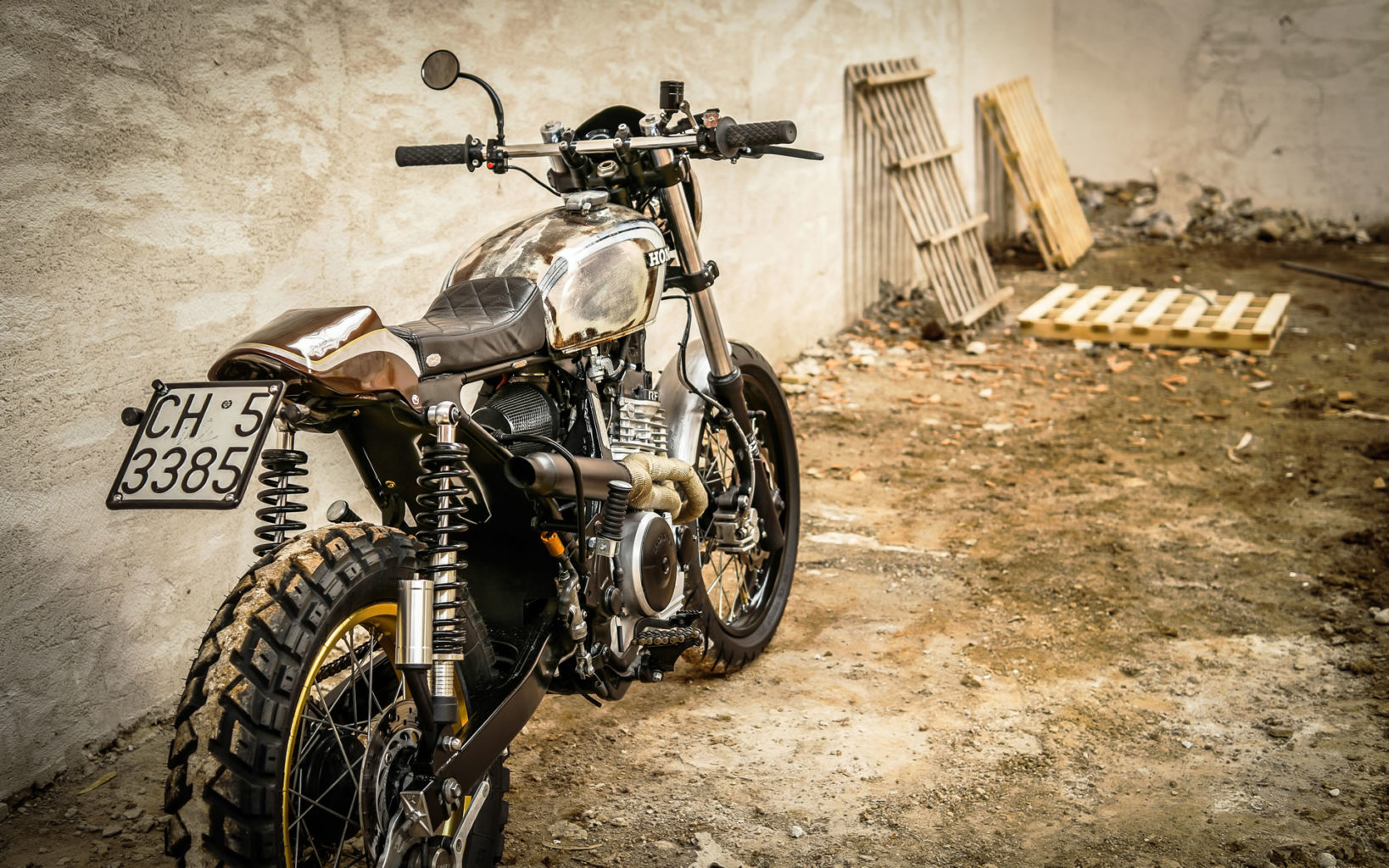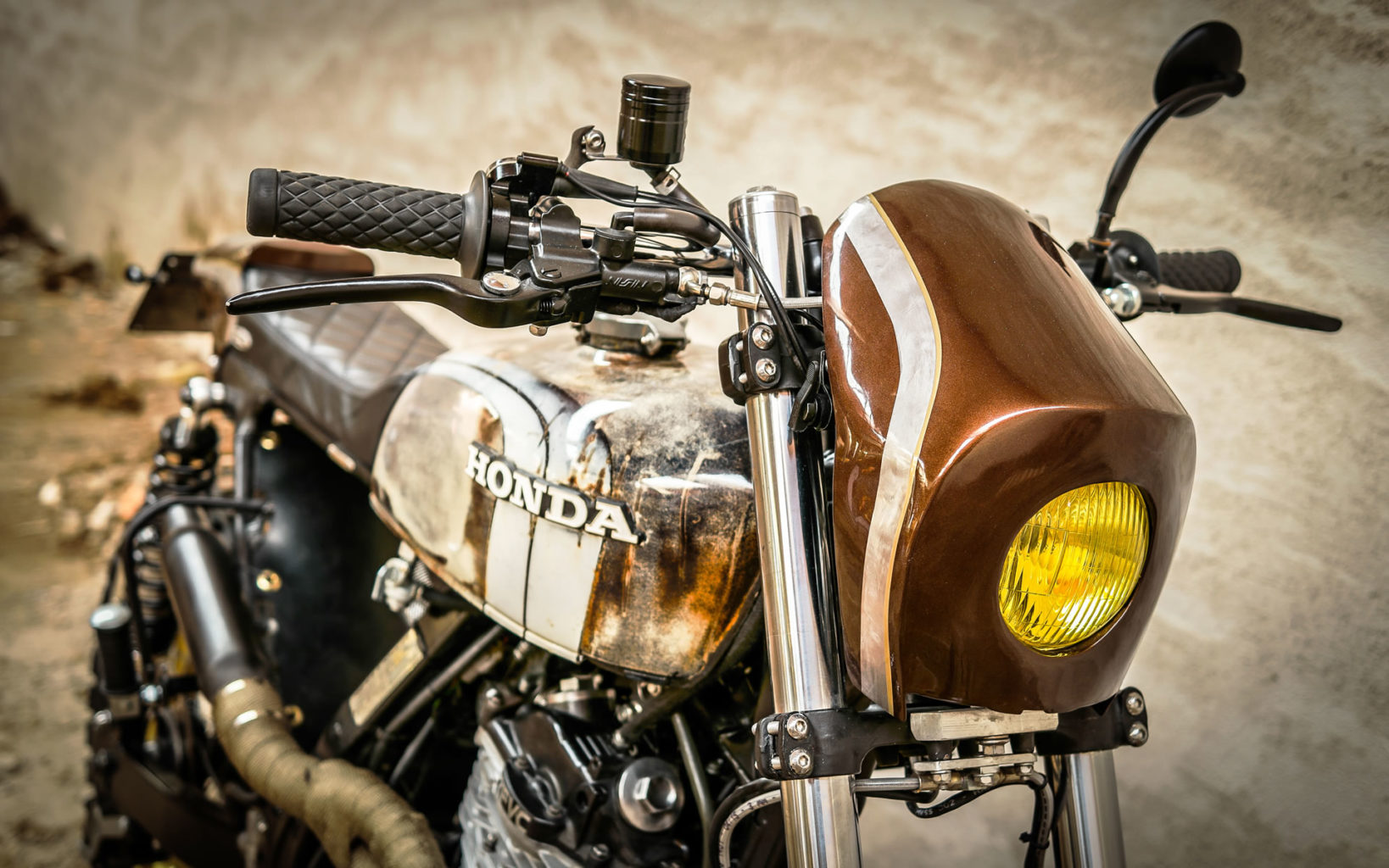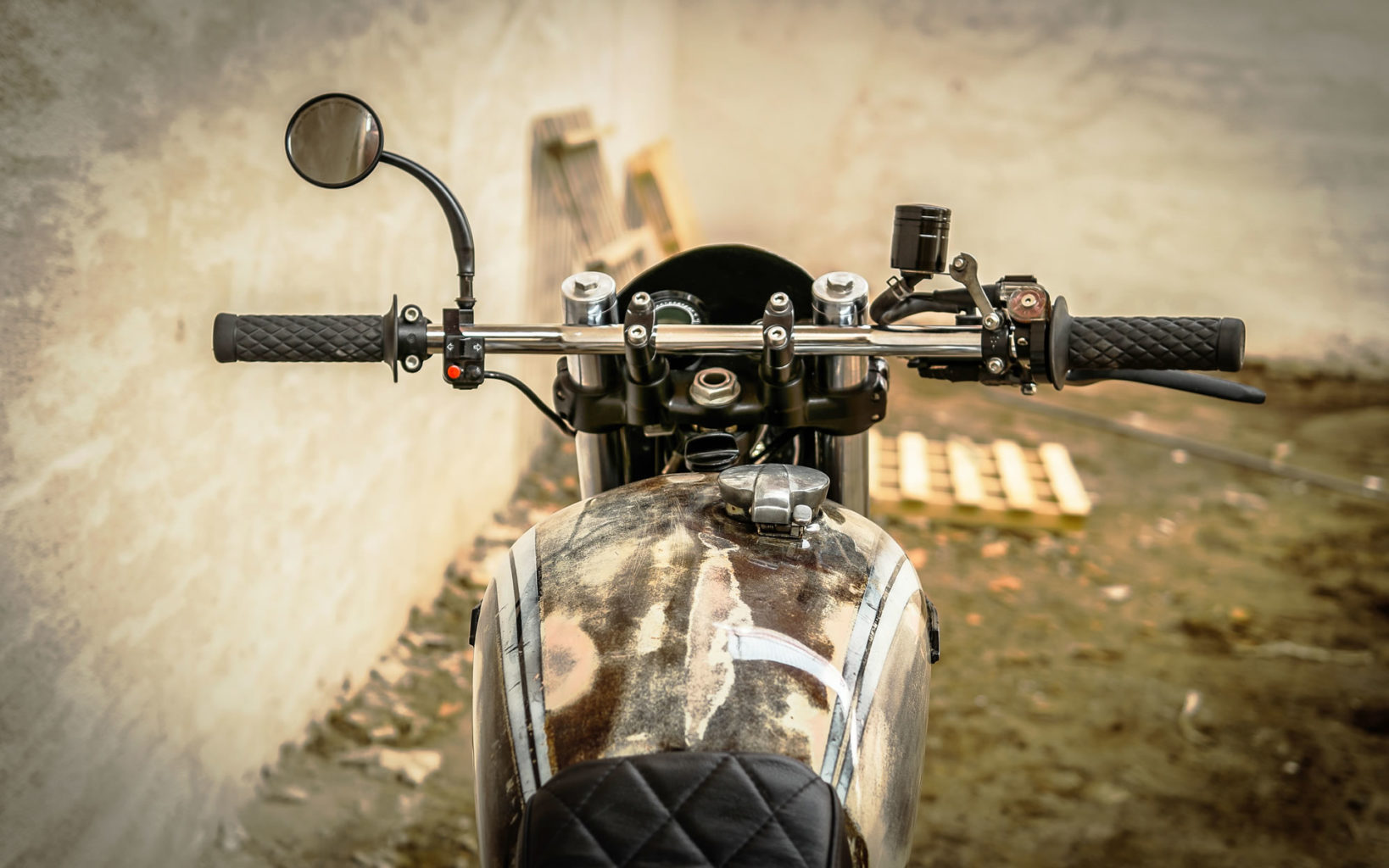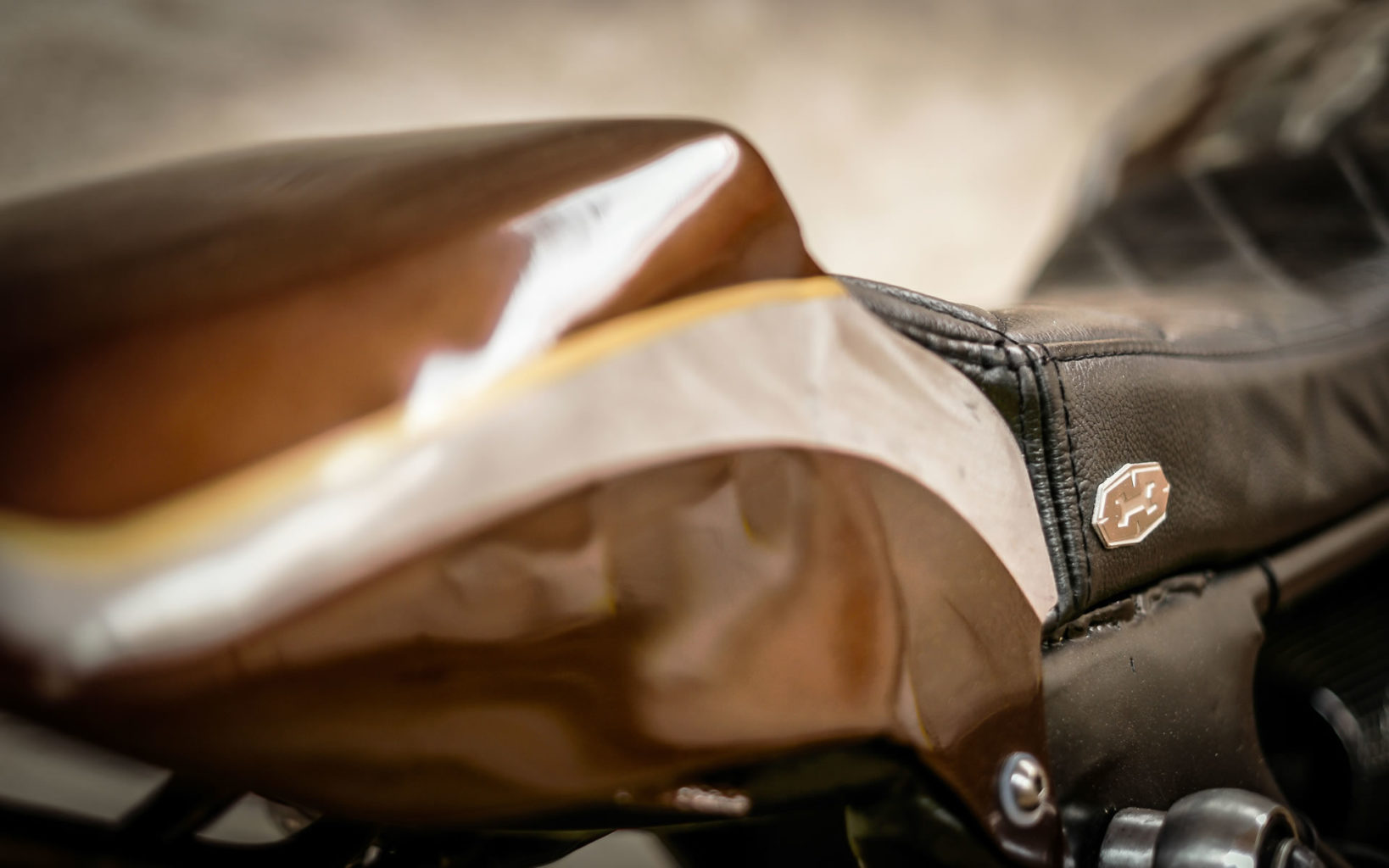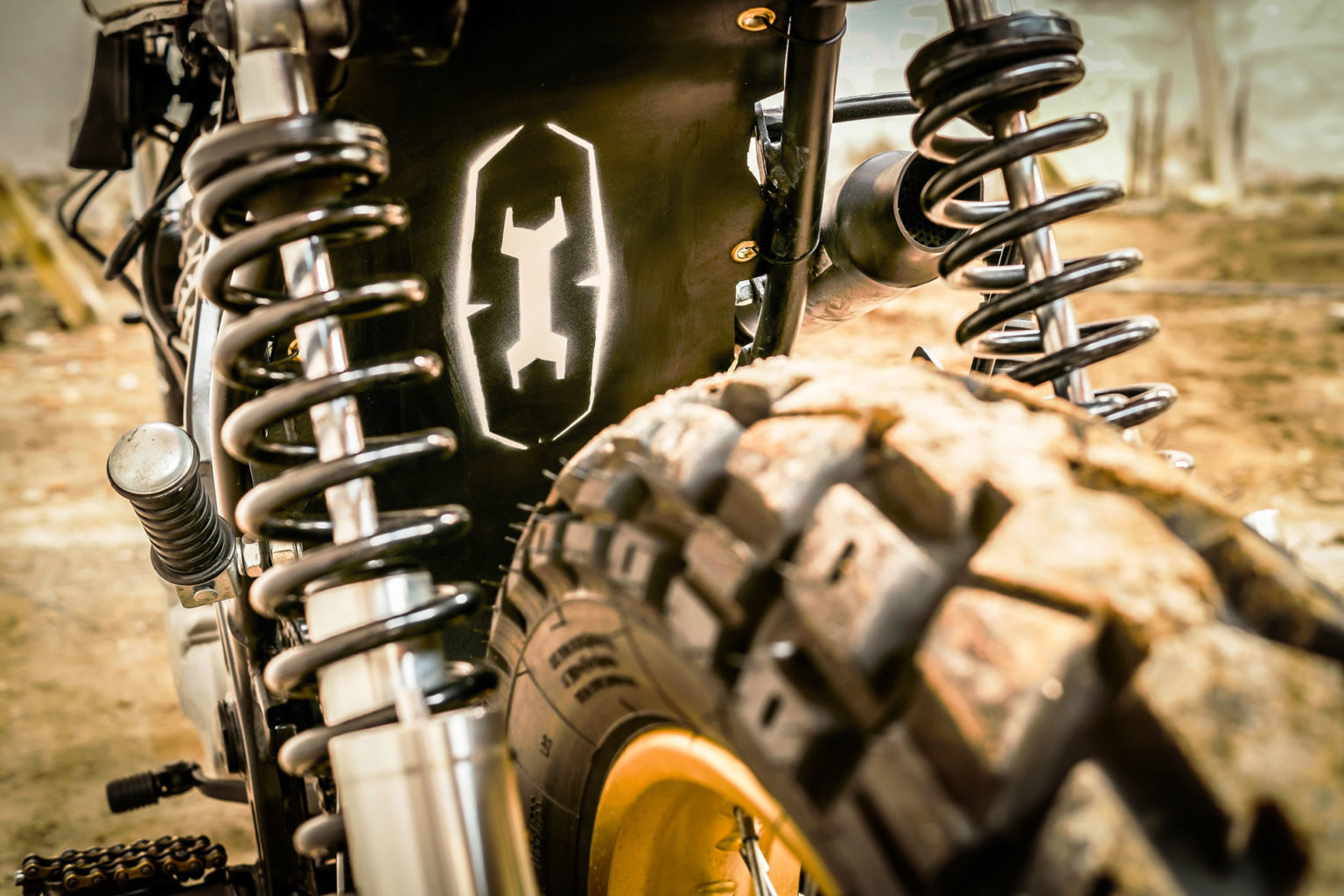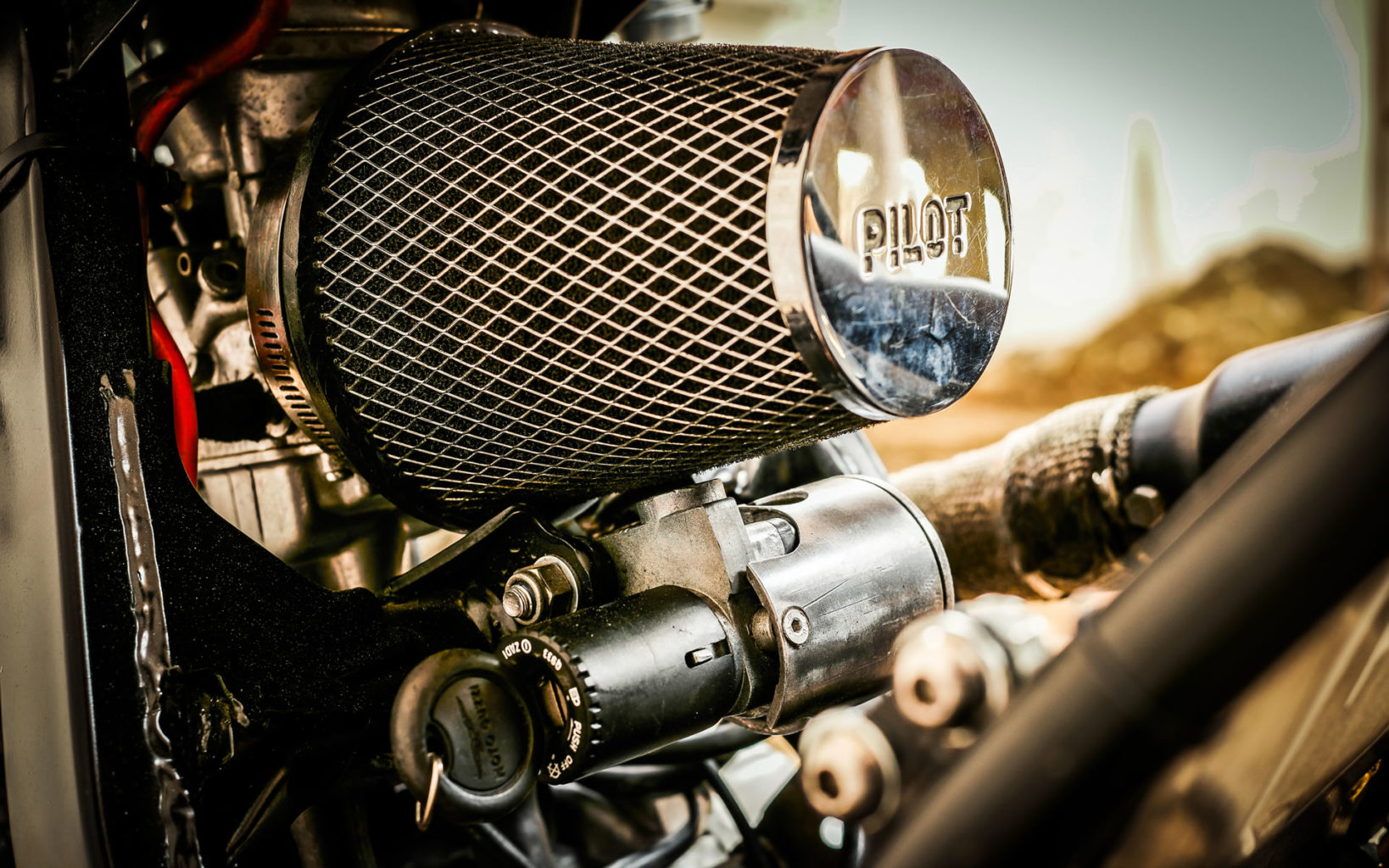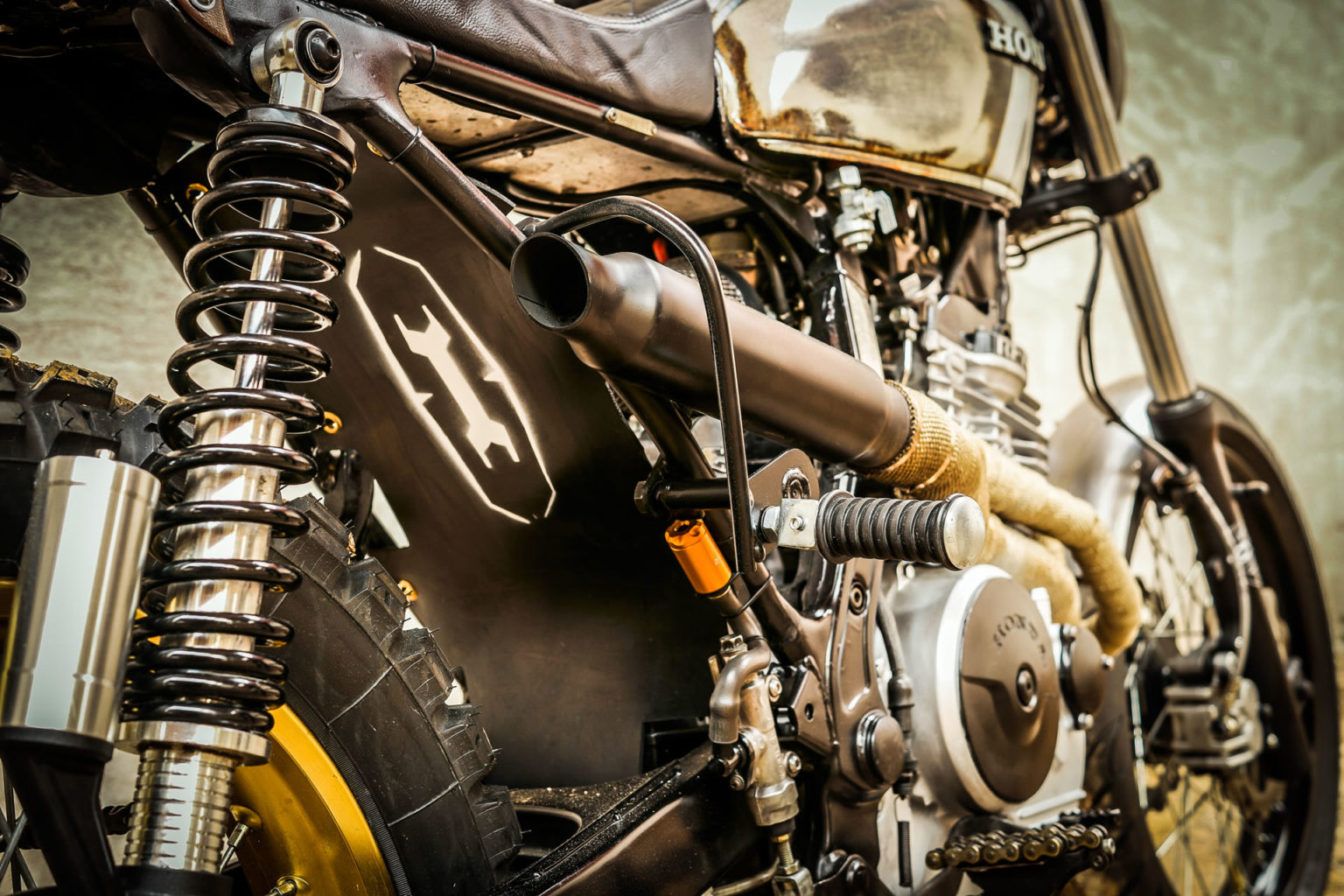 Source: emporioelaborazionimeccaniche.it
Comments
comments