Honda Hornet is not the first bike that comes to mind when You think about customising. But it turns out, as I was quite surprised myself – that it makes a great "Cafe Racer" styled motorcycle. I managed to select a Top 5 post some time ago. This build would be an exceptional addition to that list.
Officina Ricci decided to take on this unlikely donor bike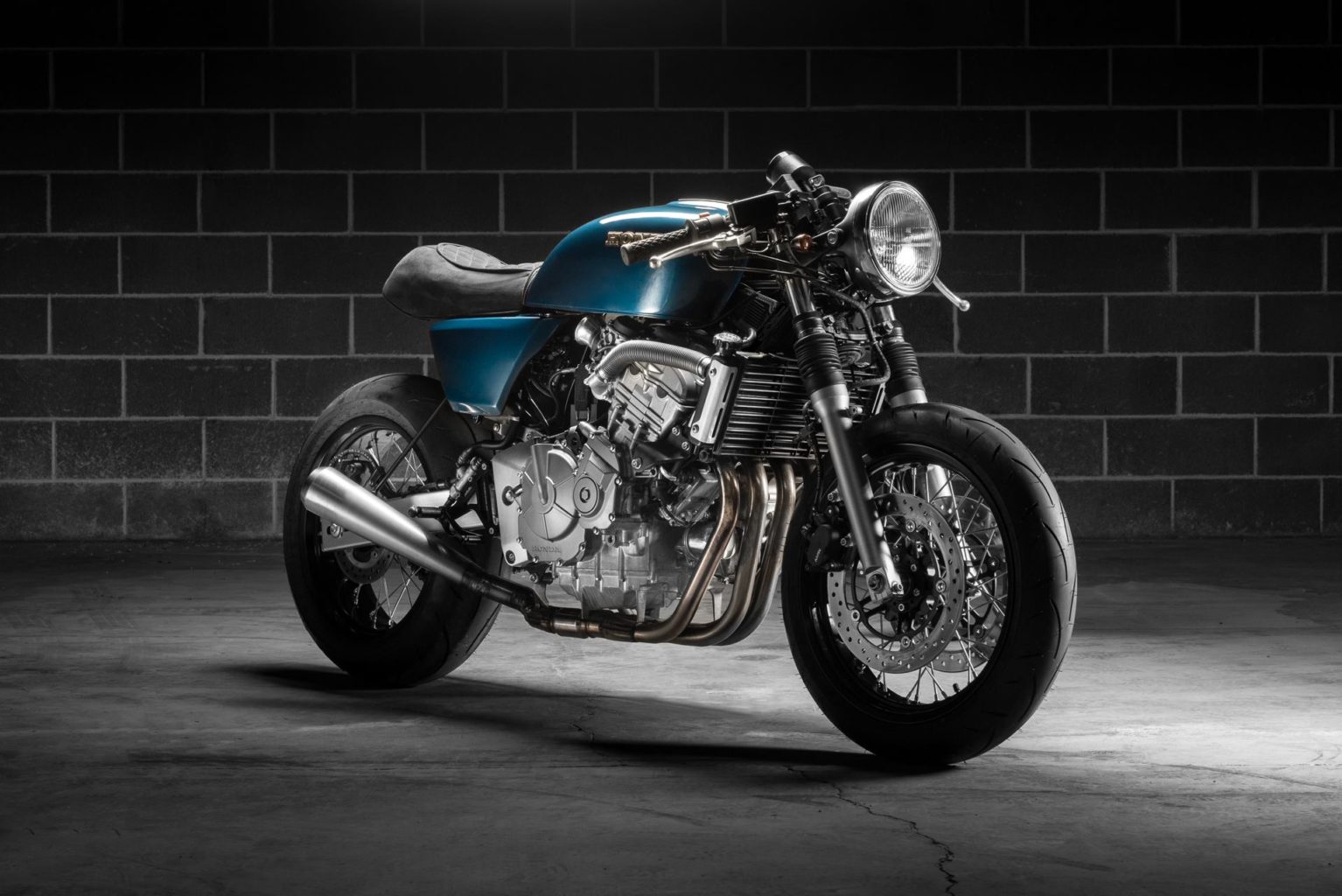 I like to call this kind of builds as "Retromods", as they are quite the opposite to "Restomod" principles. In a restomod – You take an old motorcycle, and make it ride, brake, handle better. In "Retromodding" You take some pretty modern machine and since already rides good, You make it look old.
I was inspired by the 'Café Racers' dating back to the 70s with the purpose of obtaining a 'clean and essential' vehicle.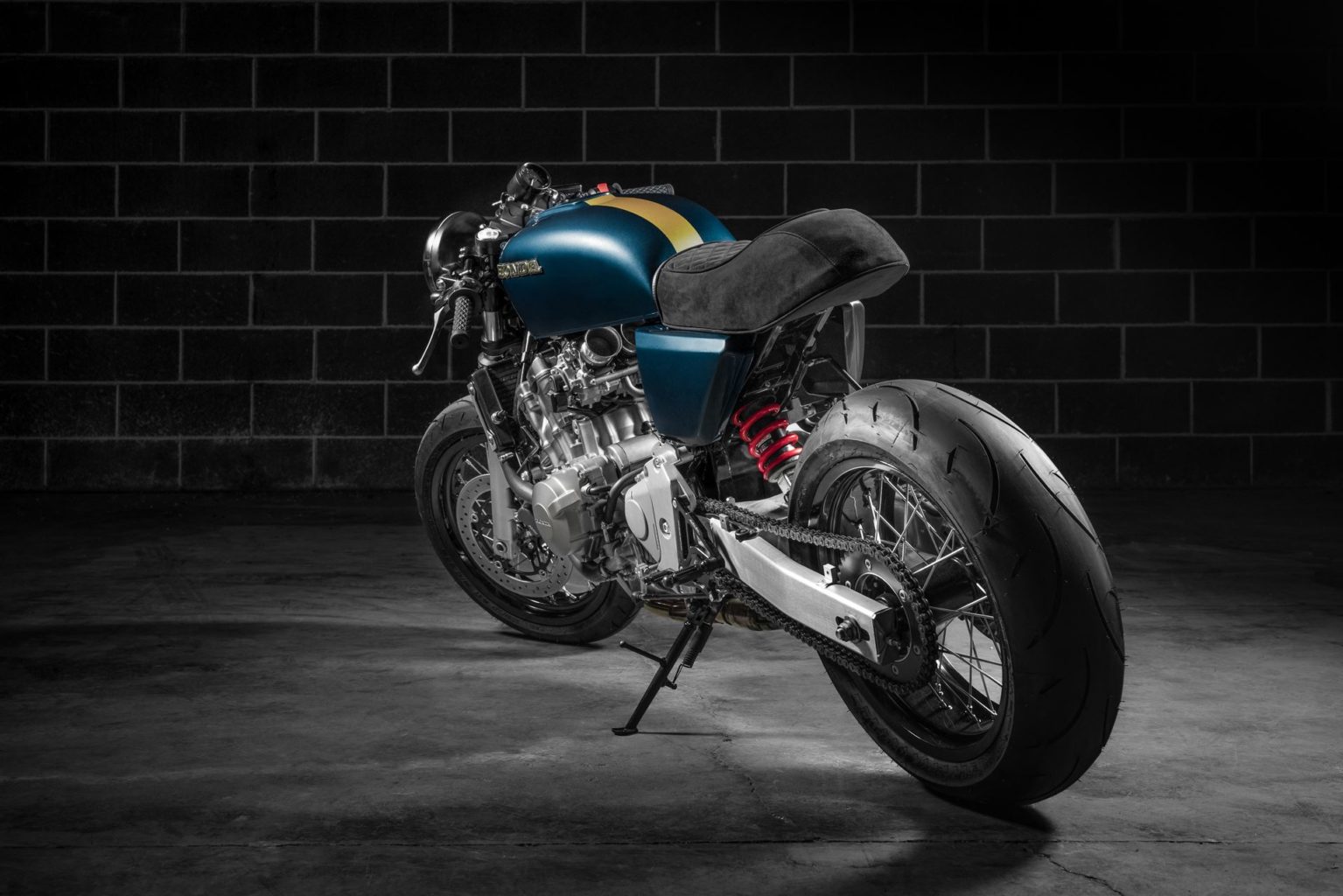 In this particular case, the minimalism was the key. It turns out that taking a CB500K3 tank with side covers from Z400 (modified) does the job. As Lucca Ricci (the founder of Officina Ricci) states:
In order to reach my aim, I tried to focus on some details such as the painting and tail section, but I didn't alter too many things. In fact, the only thing I modified was the wiring and, as a result, I obtained a more harmonious silhouette. I also made the rims and the exhaust.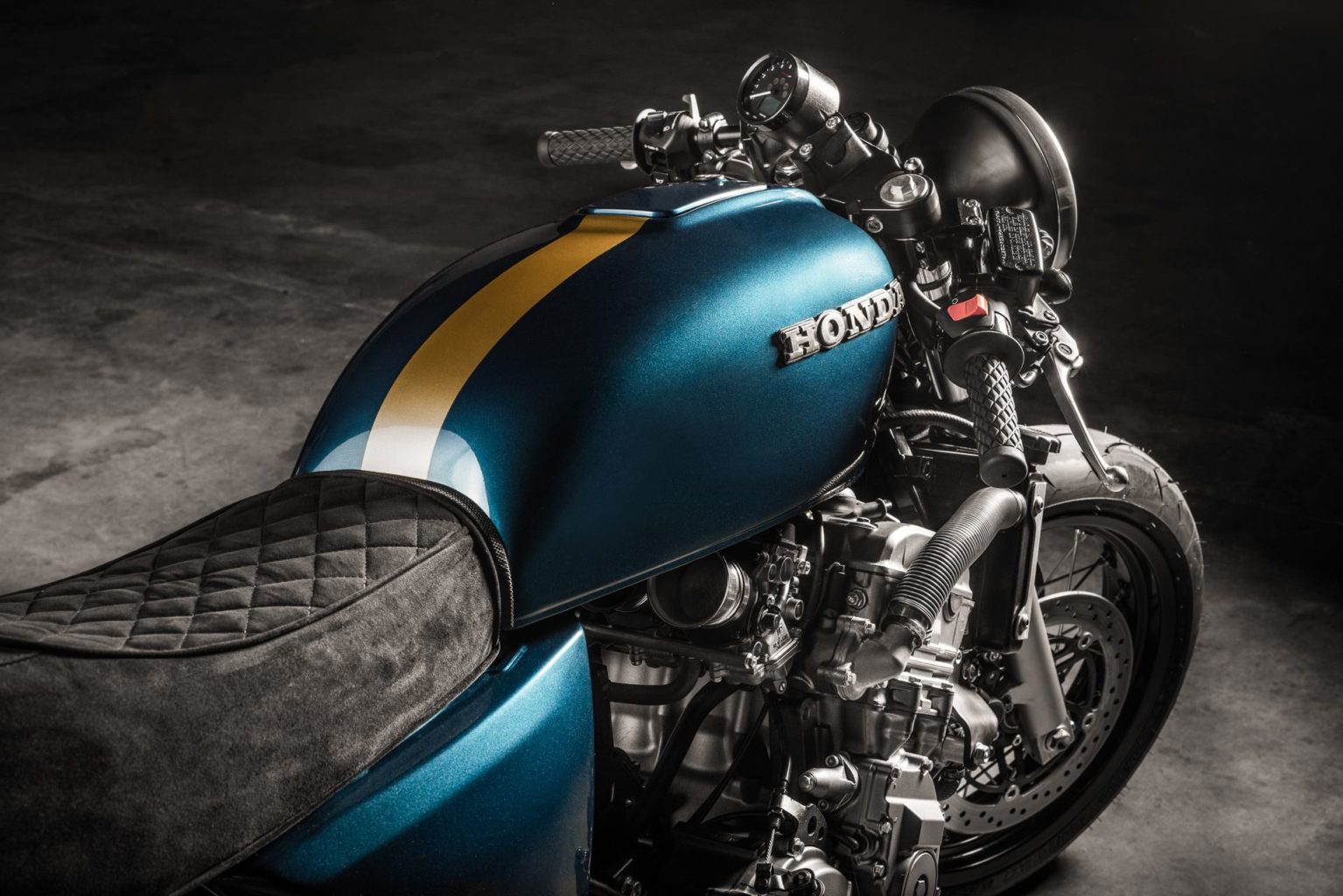 Spoked wheels always work. The only concern I have with Honda Hornet (not specifically this one, but all of them) is the coolant hose on the right side of the engine. The engine itself is not the prettiest one on the market. It doesn't come close to air-cooled beauties from the '70s. But it doesn't matter as the bike presents itself as an excellent proposition for Hornet owners.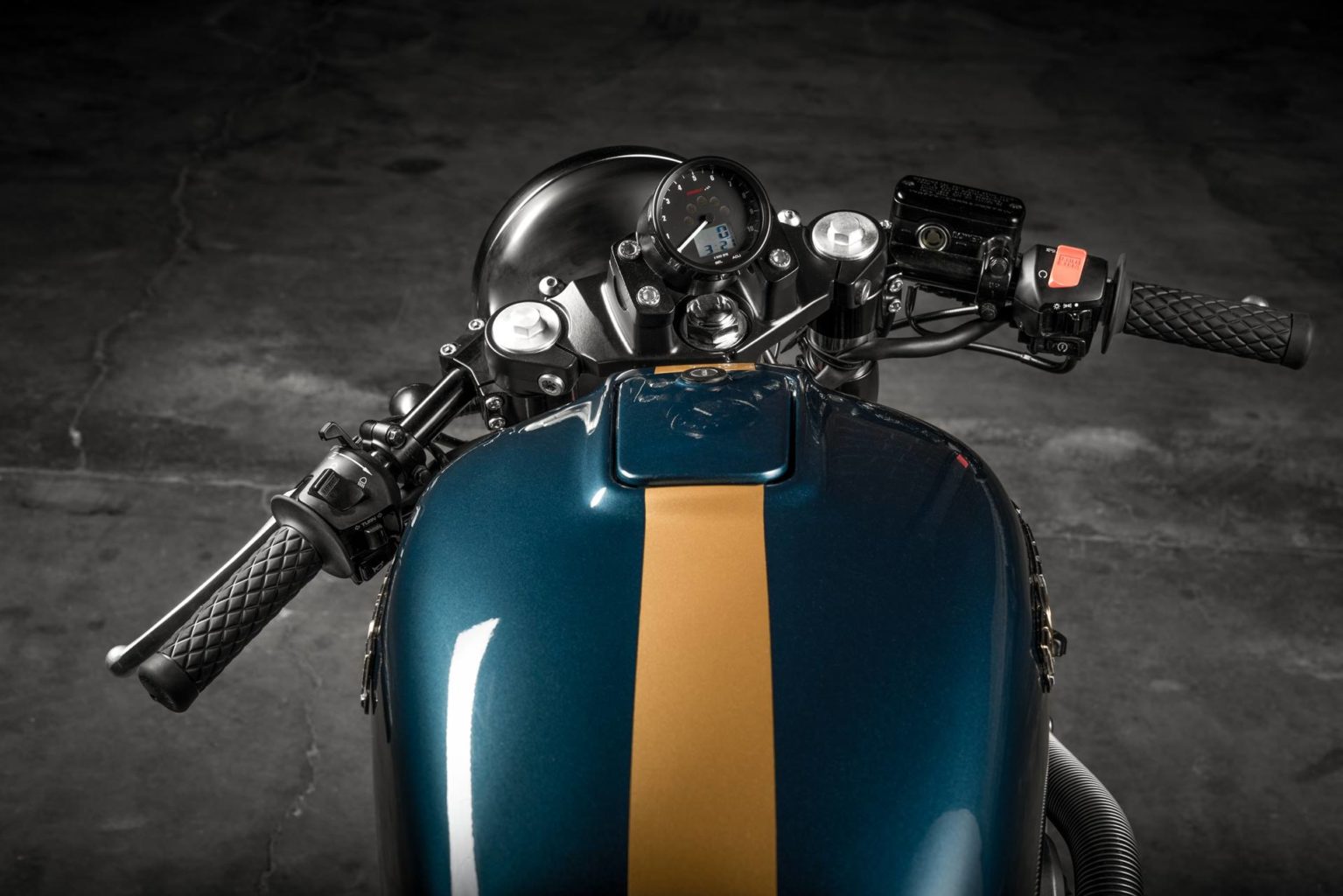 Lucca has a degree in Product Design, which helped him to make some details using modern tools and technologies like the 3D printer. Modern yet old-fashioned speedo from Koso fits the stock top yoke nicely (right between empty handlebar mounts). Classic looking rubber grips. Retro looking megaphone exhaust.
The overall result?
Brave bike choice paid off. It looks as classical as it's possible. And it was the point of the build. Not bad as for the second project from Officina Ricci!
BTW. Lack of mirrors, brake light and turn signals is only temporary, to make the bike present itself better for a photo shoot. This thing is road legal!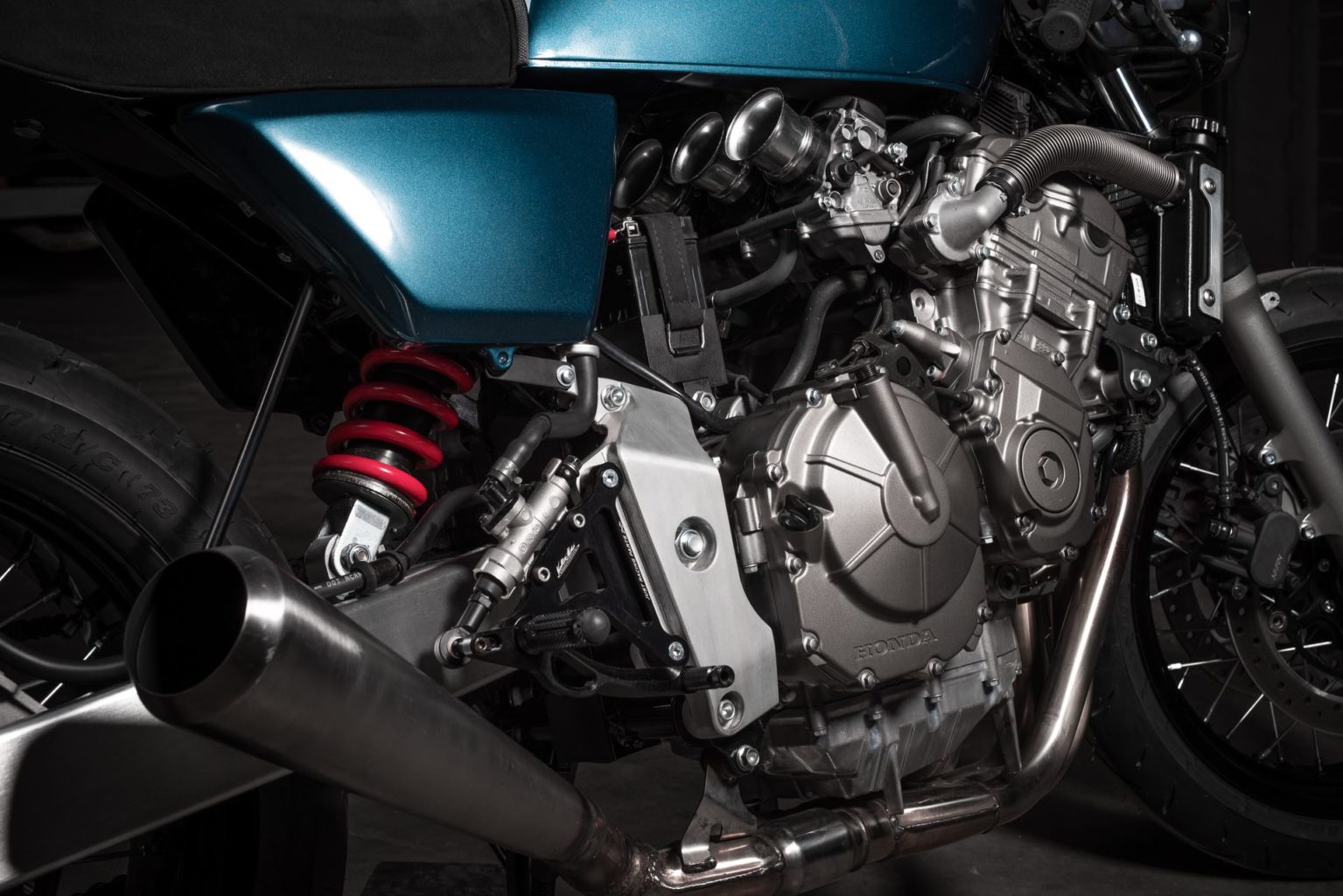 Source: Officina Ricci | Photos: Alan Montesanto
Comments
comments