It's time to get back to work after Christmas and New Year Holidays… Time to summarise the year that was very important to this blog, as it was the first whole year when I started to take this thing seriously.
The following list is built based on the numbers – Your views, likes, shares, calculated popularity. Some builds were a surprise for me to get to the top 5. Other sure candidates didn't make it. This task was not as easy as I thought, as the numbers above are firmly based on the publish date. So I had to take into account not to favour the motorcycles and posts from the beginning of last year, that had more time to get around the web. There was a touch of my preferences when the numbers were close, but generally…
this is Your list
Thank You for viewing, reading and sharing the builds. Seeing the numbers and ranges grow week by week, I'm optimistic regarding how this year is going to be.
What I noticed through the year is that the custom scene is changing. The scramblers and "thumpers" are getting more and more popular. They seem to level with the "cafe racer" style builds regarding the quantities. I like this trend, as this is also the direction I want to take with my future build. I can also confirm that I see that these numbers are also growing among the team of friends we ride together with… There are more and more retro off-road rallies organised all over the country. This list is actual proof of these changes happening – as it's pretty even between these two segments here.
Another trend is that the customised Honda Gold Wing GL1000 numbers are growing. As well as the Suzuki Bandit is getting recognised more and more… Speaking of which: regardless of how we will proceed from this point (if Cafe Racers will stop being so popular on behalf of Scramblers?), I'm actively counting on "retro racers" segment to pick up a little.
I have few ideas on the directions to take to deliver more of unique and exclusive content. Anyway – let's get to the ranking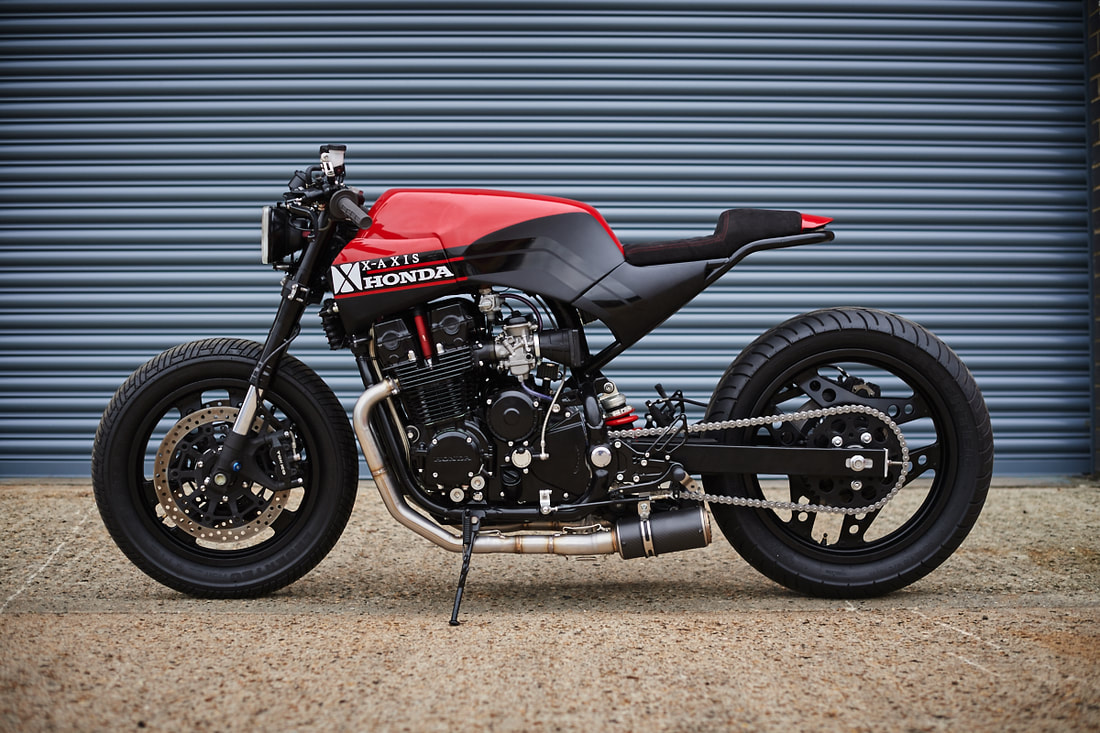 Usually, custom bikes based on an unlikely donor bike are not so well received. People like what they know. But this Honda CBX750 featured on August 1st is different. This 5th place is one of two builds on this list that can be considered as "cafe racers", but honestly – don't fit this genre entirely. Is this an omen for 2019?
Click the link to read more about it.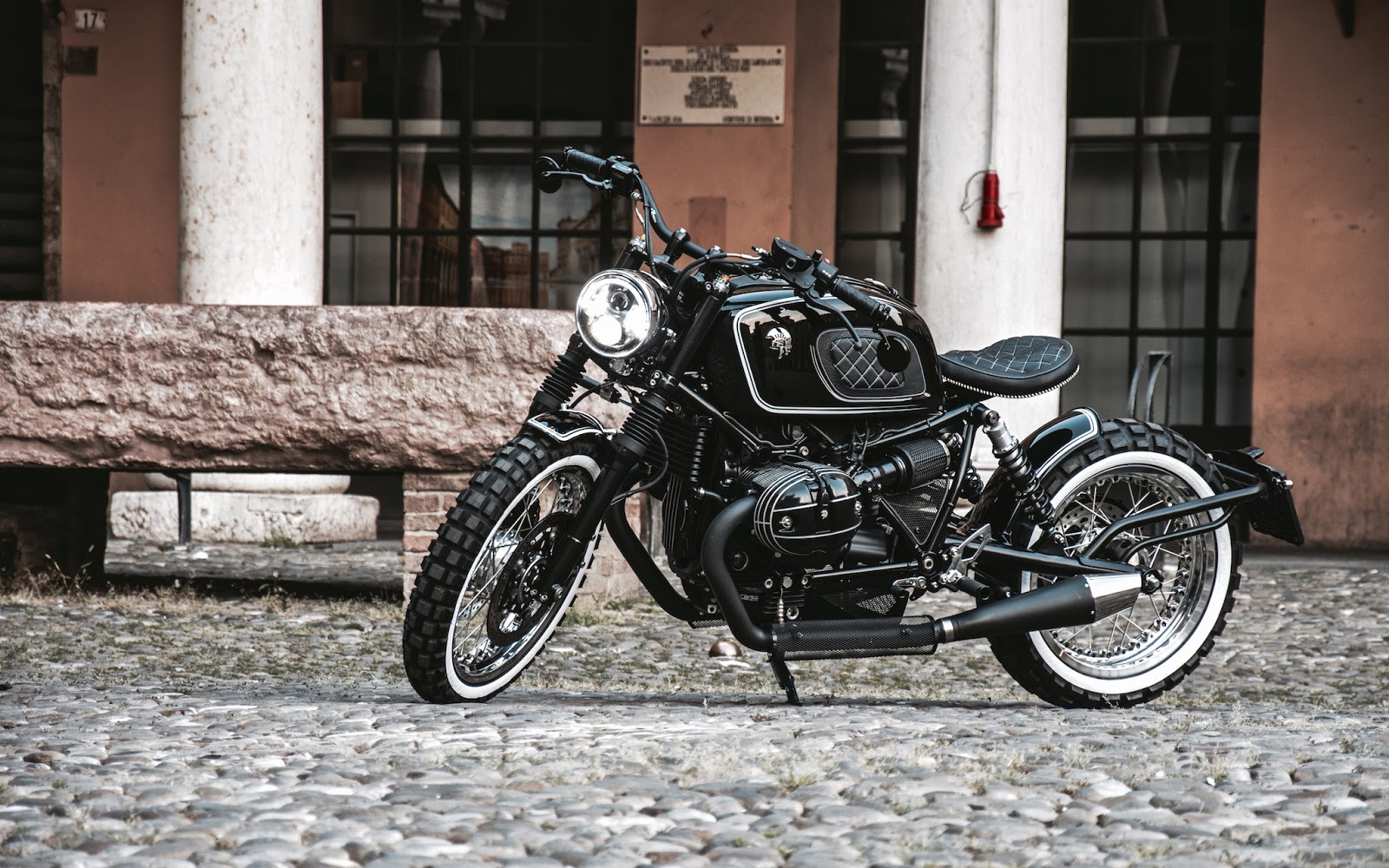 This build is extraordinary. It's none of the segments listed above. Based on a pretty modern BMW Boxer – R NineT it was viral when it was published here on September 18th. I love these classic surroundings of the photoshoot. It just seems like an open challenge for Ducati (which always look good placed next to Italian scenery:)
Click here to read more.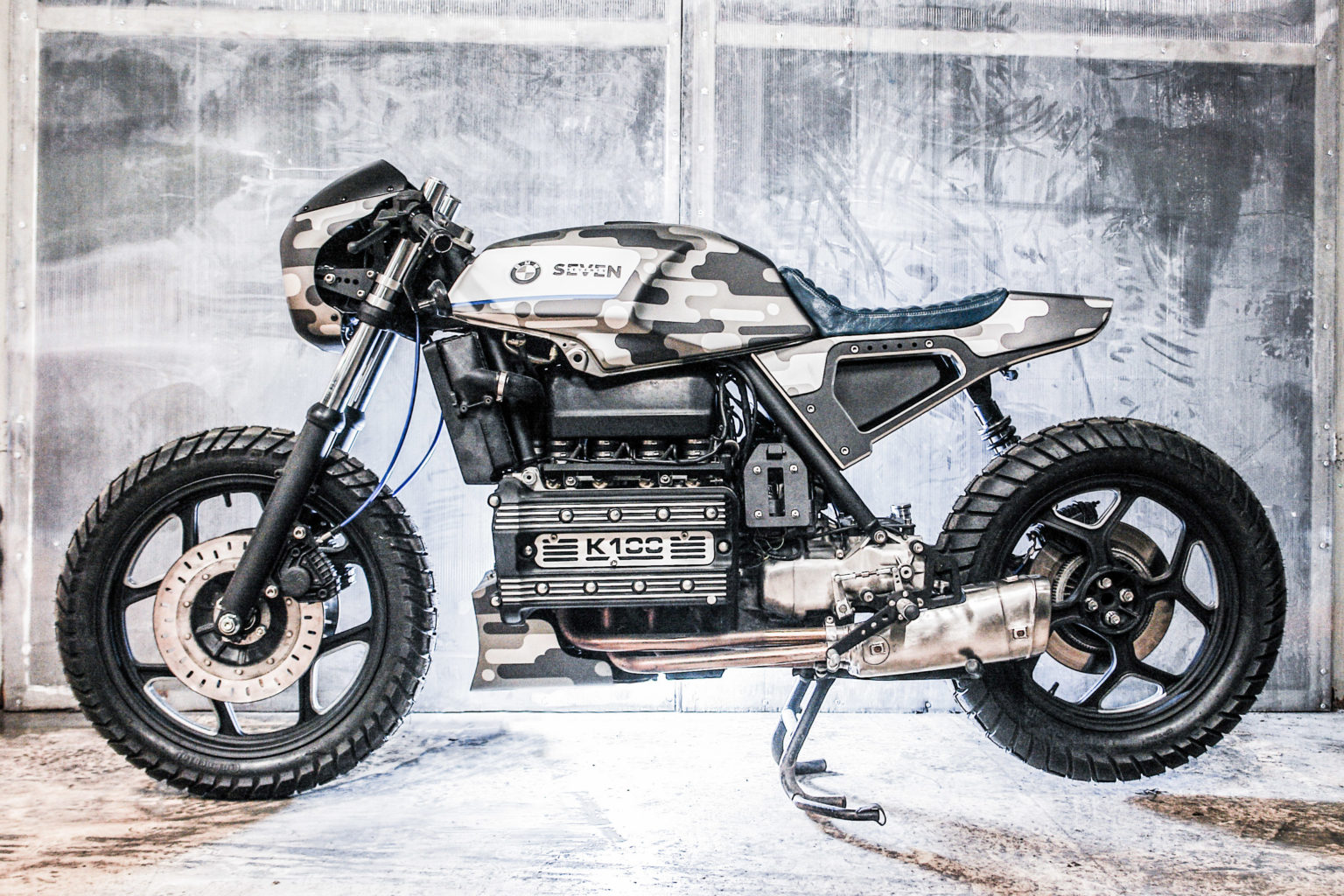 Another BMW on the list. I think I know why this build is here. Jacek Mulak of Cardsharper Customs has a true talent of modifying a very common and popular donor bike, that we see plenty of… but with his distinctive style. And a high place of this BMW K100 called "Camouflage" on this list – is proof that this style is liked a lot by the readers. Posted on March 30th.
Click here to read more.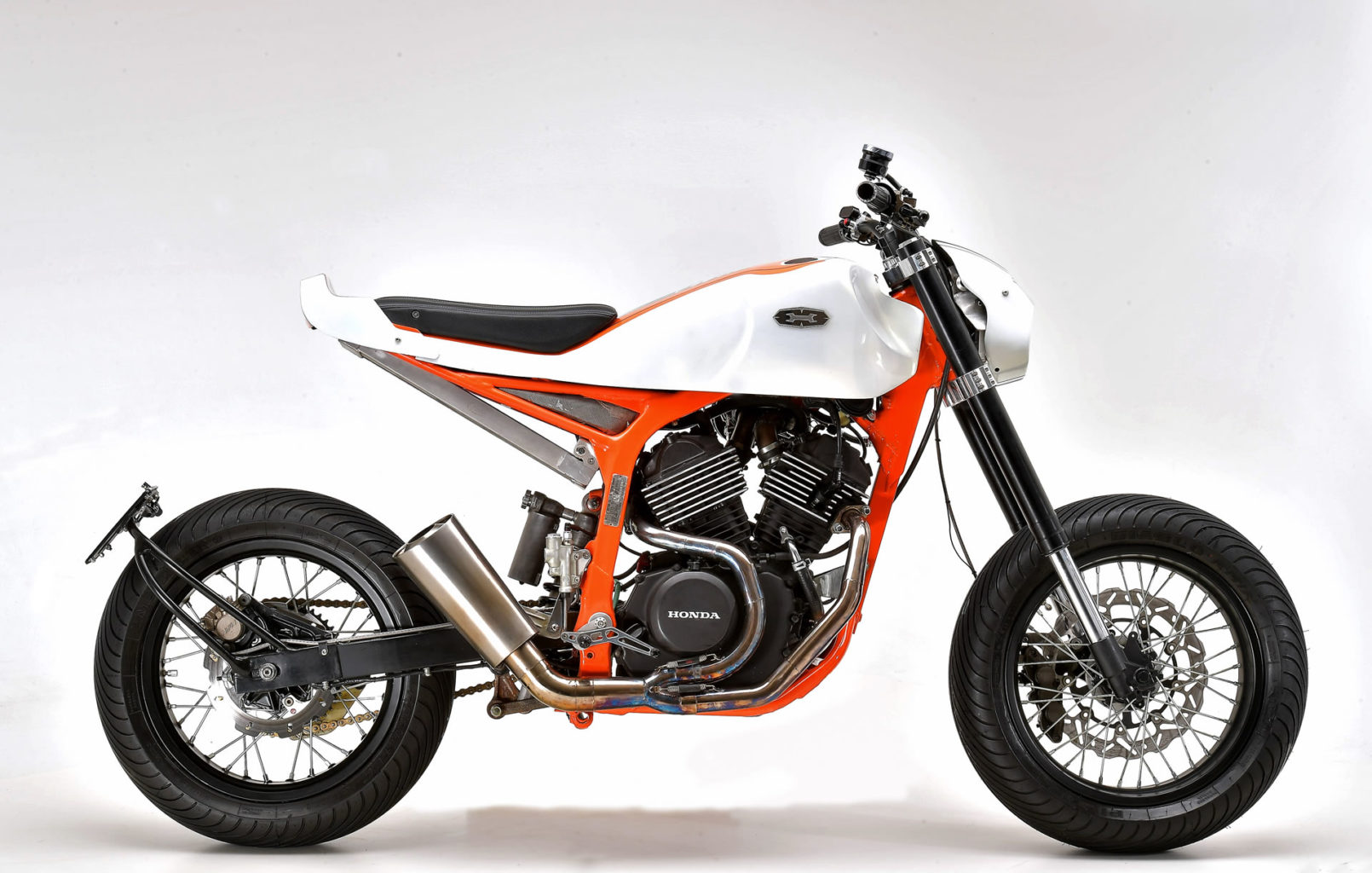 This build is actually from 2017. But appeared on my blog only recently (on July 11th) – and to be objectively fair, the numbers put it on the second position. So it seems like You didn't have enough of it in 2017, and here it is.
This Honda Transalp has a unique two colour paint job, based on a dual sport in a vintage supermoto style. Click here to read more.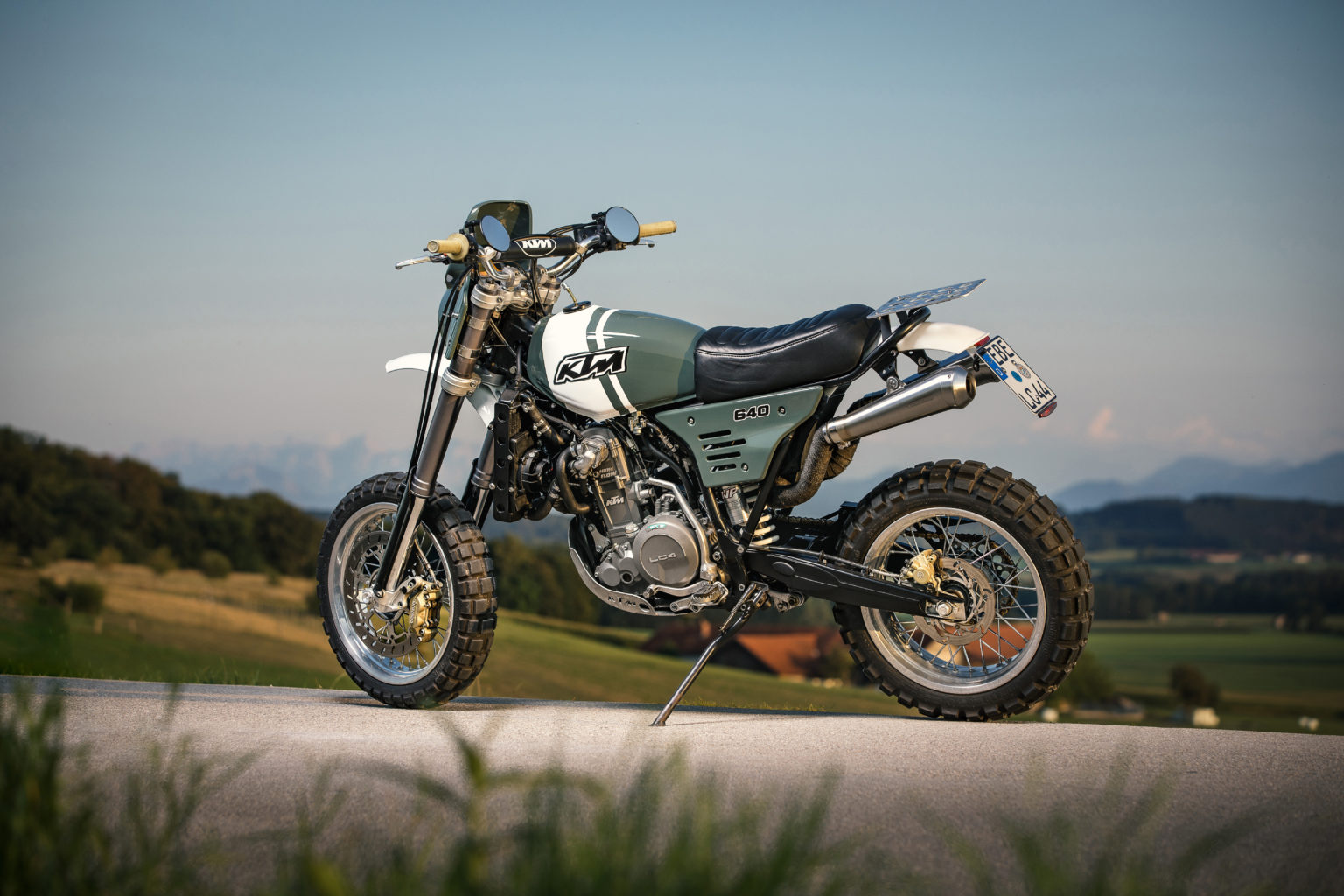 The winner that (by the numbers) outclassed the competition, scoring almost double views, likes and shares than the other competitors. And it is "not a cafe racer build" – the extraordinary donor bike, unique style and a new segment. It is the first build of Krzysztof Szews. Quite a debut!
Published on September 21st – this KTM LC4 just in 3 months scored the most views on the blog (excluding the editorial posts). Click here to read more about it.
Judging by the diversity of the builds above – 2019 will be a great year. I look forward to it!
Comments
comments