I've met Massimiliano Satta mid-2018. I had an opportunity to feature his Suzuki GSX Inazuma build in April. He's been busy since then working on his brand: MCAFEGARAGE. A few days ago we talked on Instagram, and he sent me this set of fresh photos of his new creation – Honda CB750F Cafe Racer.
And it looks impressive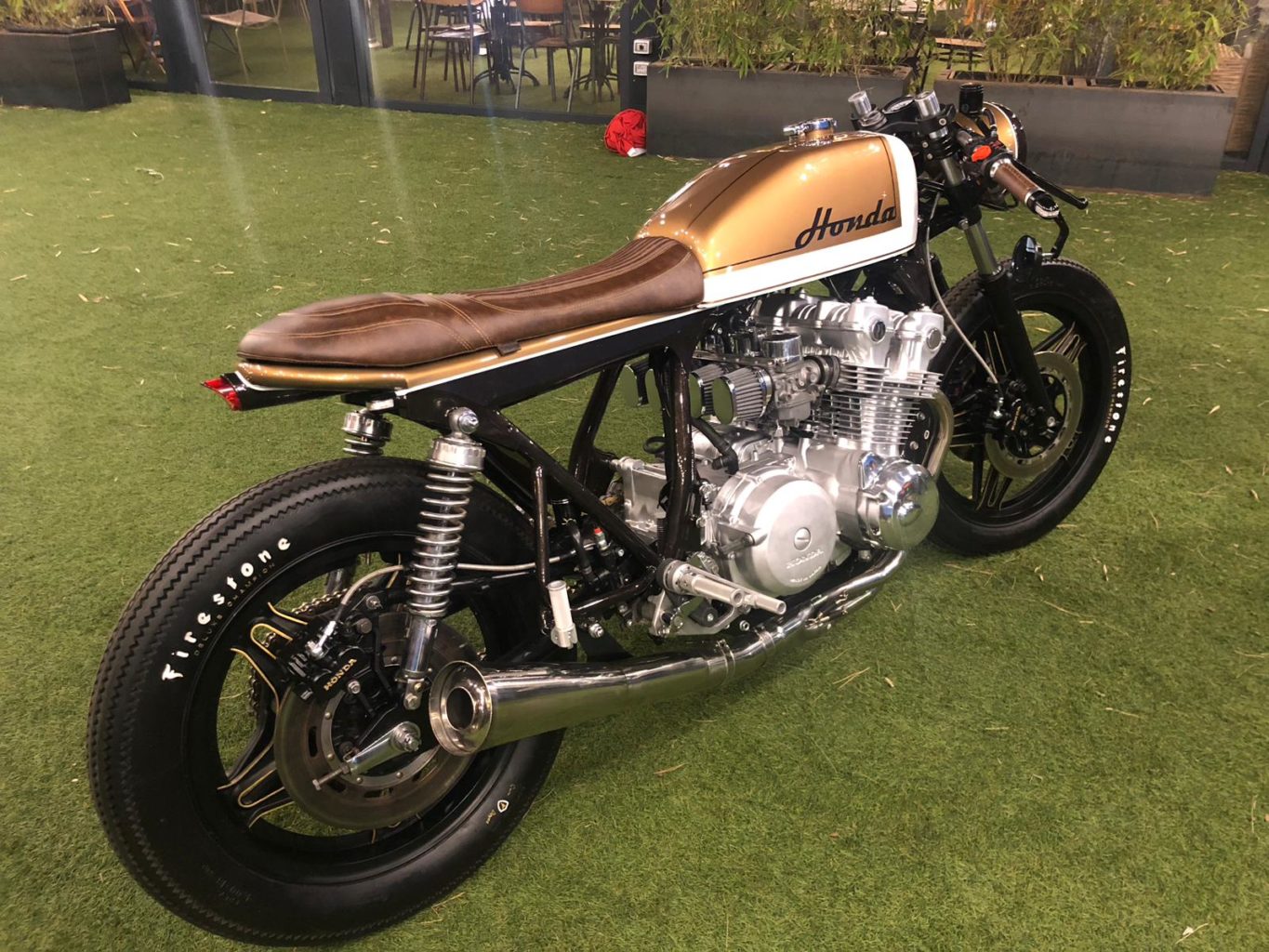 The donor bike was a wreck. The F model had an engine from CB Four, which was changed back to the proper – original engine. There was no braking system or electrics – so a lot of work was required to put this motorcycle back on its… wheels.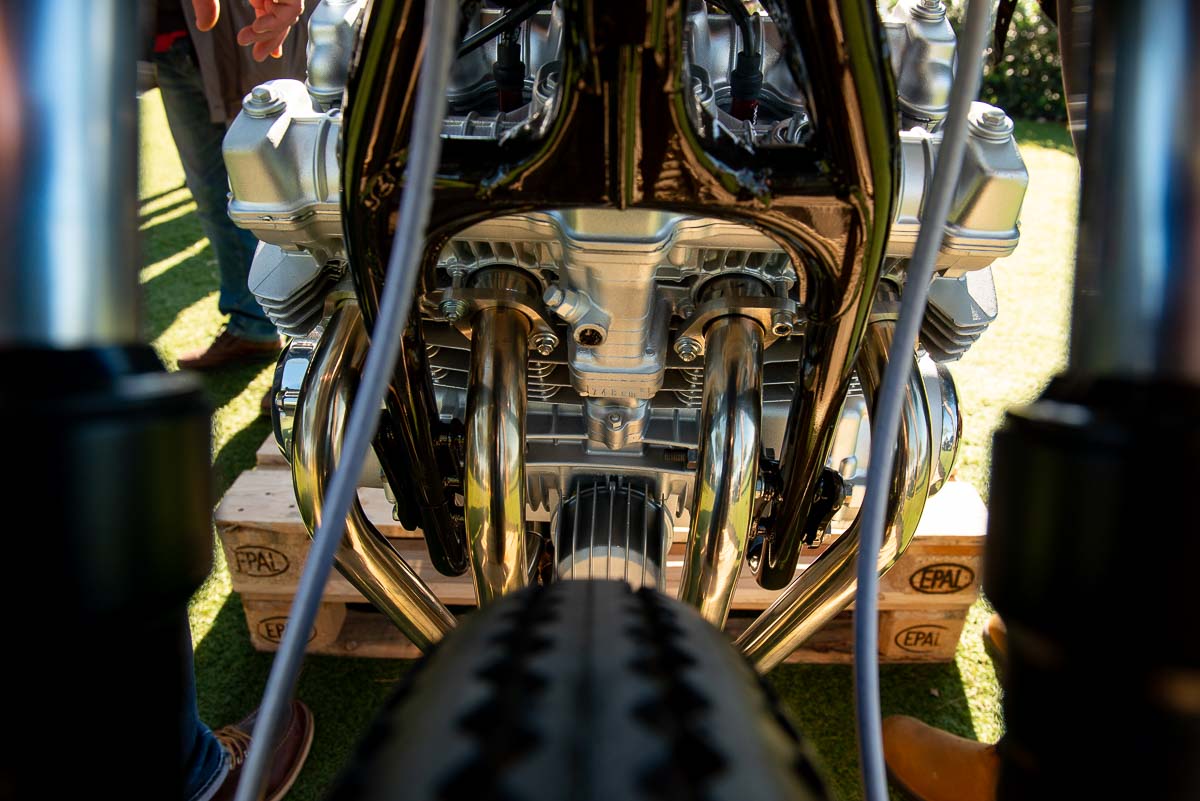 It was completely disassembled and put back together. The frame was modified to support the straight tank/seat line. The tank comes from CB400. The refurbished engine got a new four into one exhaust made of stainless steel. The tires are legendary Firestone Deluxe Champion. Too bad that the wheels are not spoked, as they would look perfect with the colour setup of the bike.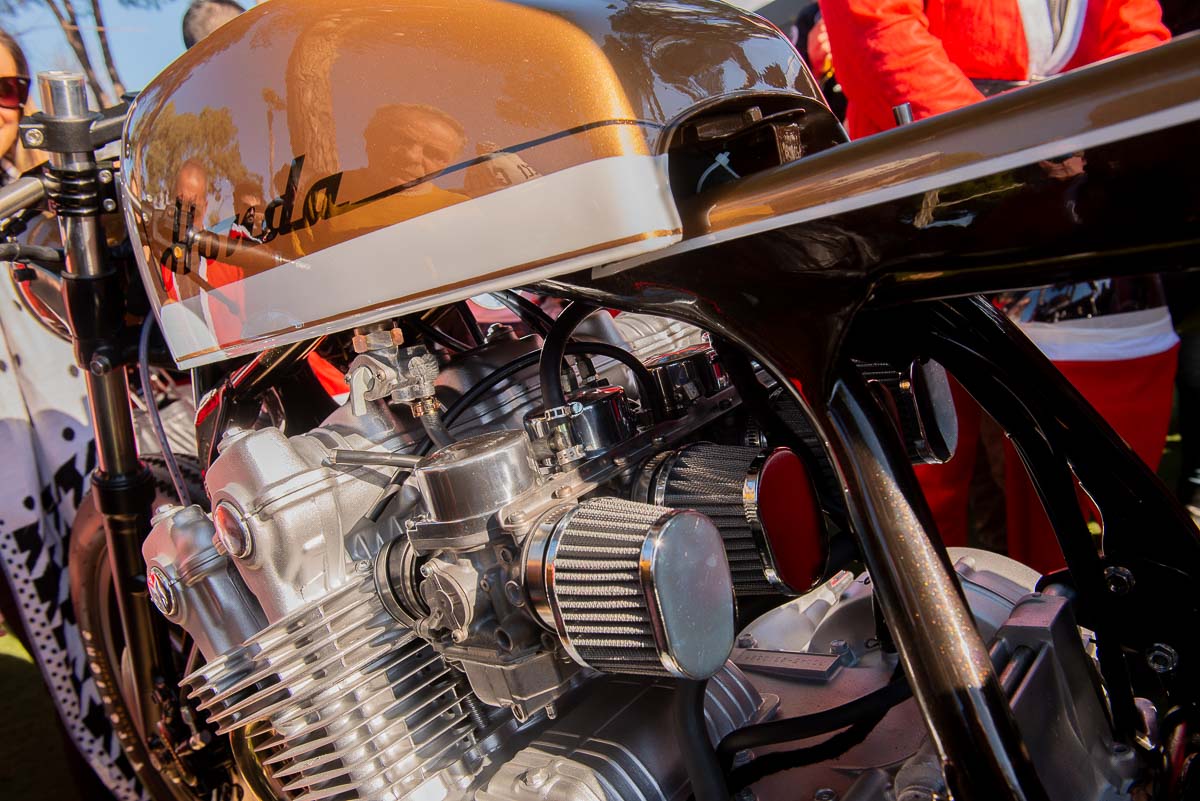 The seat can be lifted easily and is mounted on custom-made hinges. It covers the wiring and a small battery. It gave the opportunity to clean up the airbox and clean up the triangle behind the carbs, which are breathing now through pod filters.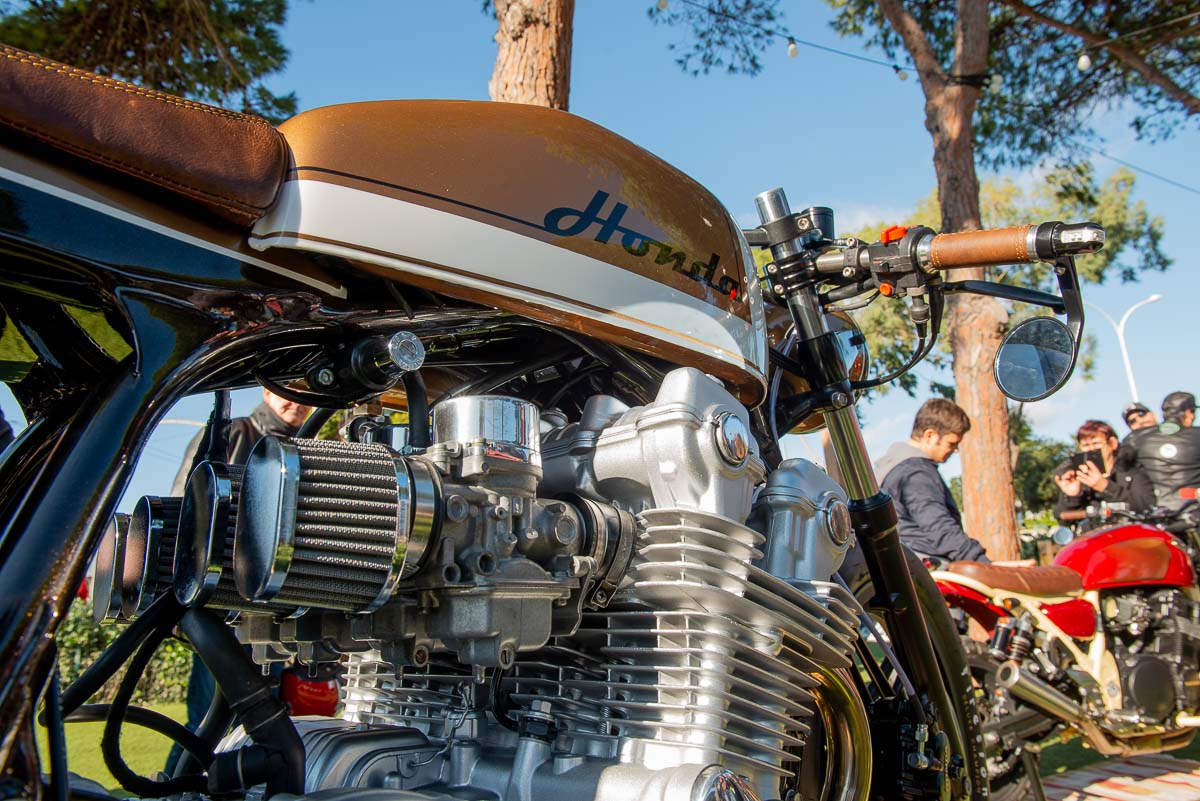 MCAFEGARAGE trademark is:
Our builds will never have a black frame
This one is no different. Despite that it's difficult to see on the photos – this frame was powder coated with metallic brown. It matches the white and gold tank, with brown upholstery of the seat. There are no stickers – everything is paintwork.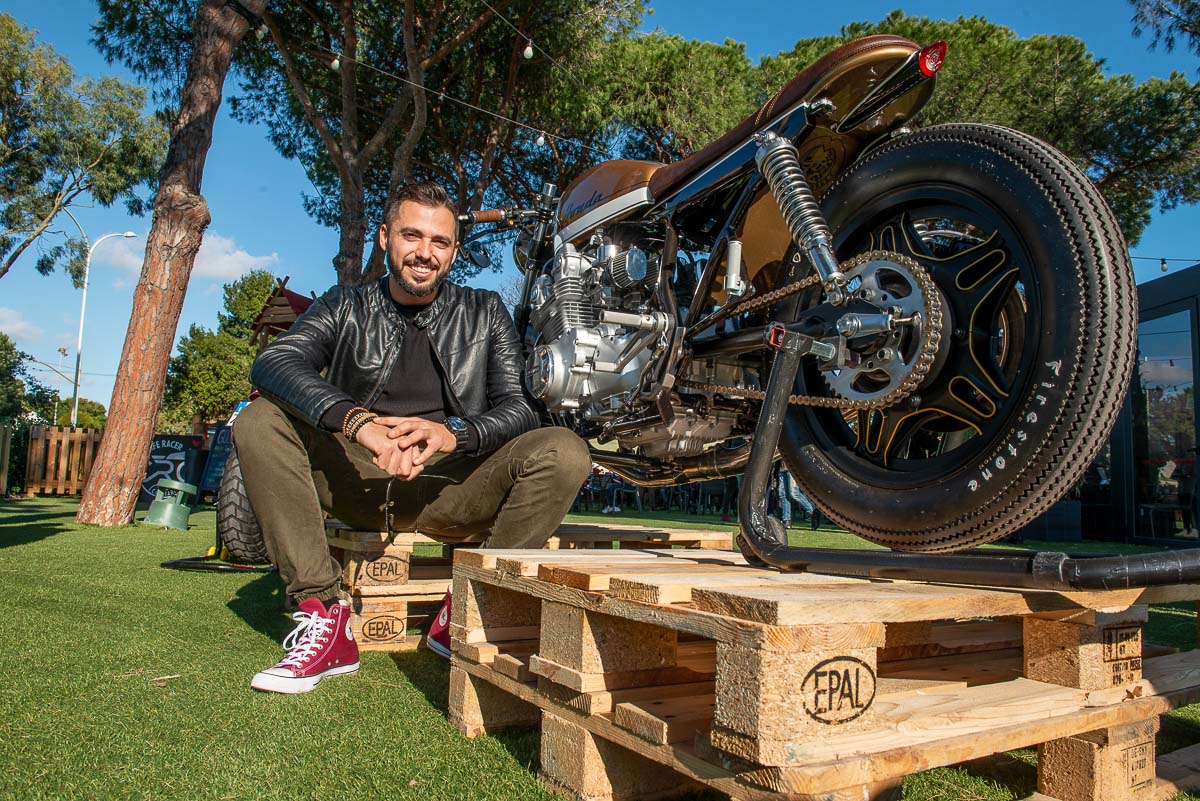 The top yoke was custom made. There is a quality Brembo master cylinder installed. Obviously, the brakes were completely rebuilt, bearings changed.
Just look at the details on the photos below: the stitching on the seat, the pinstriping on the rims, headlight paint job, the footpegs, shaping of the taillight. Brilliant work. I look forward to seeing their next build!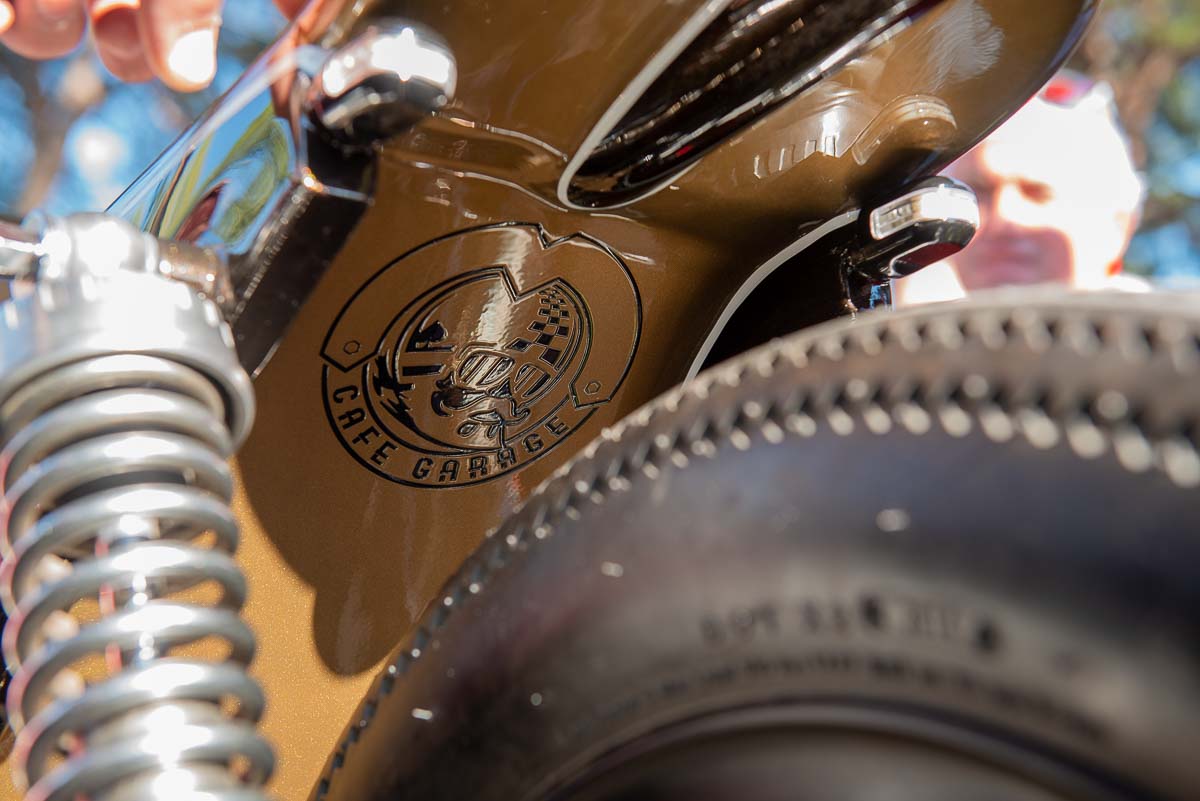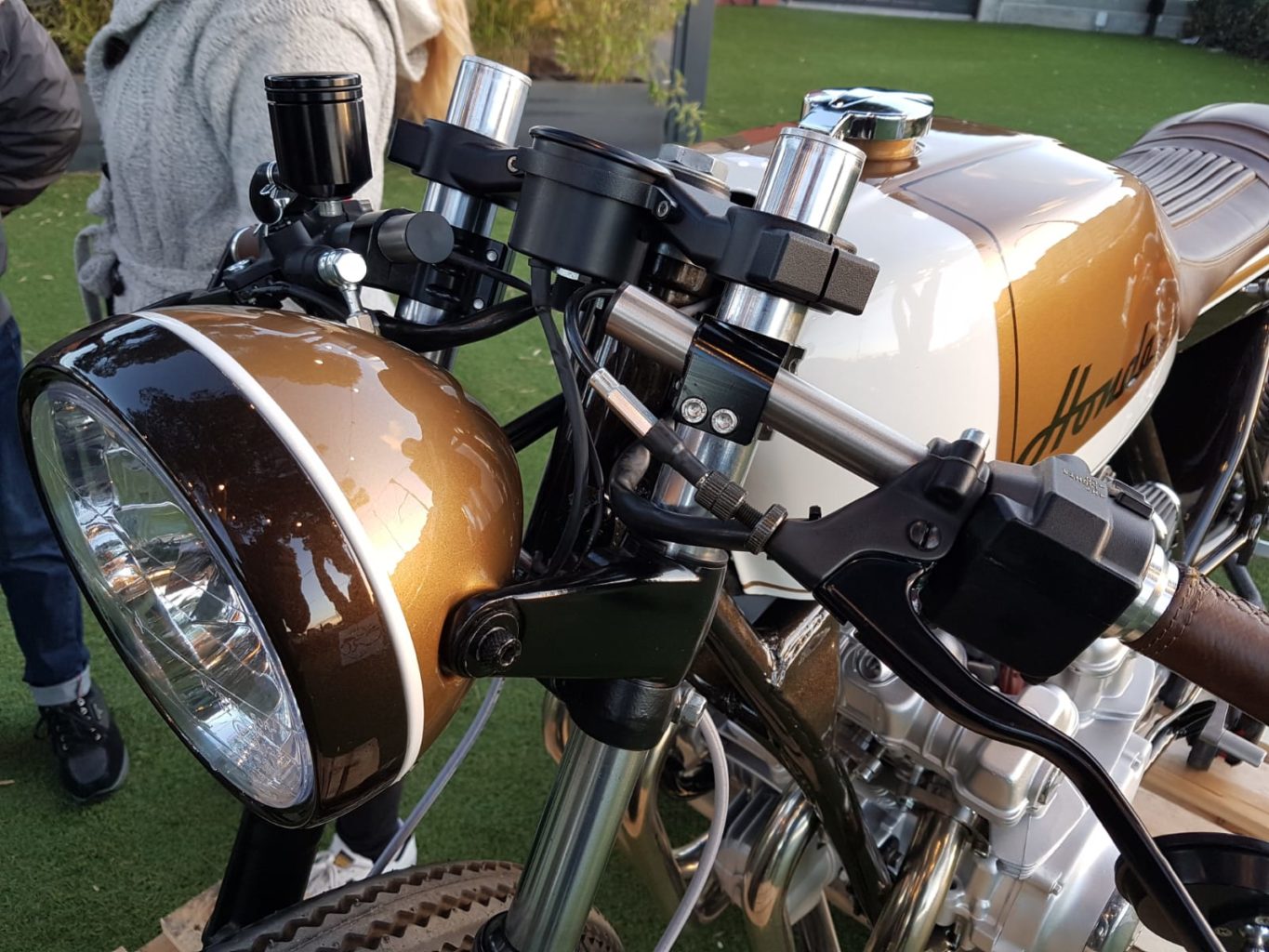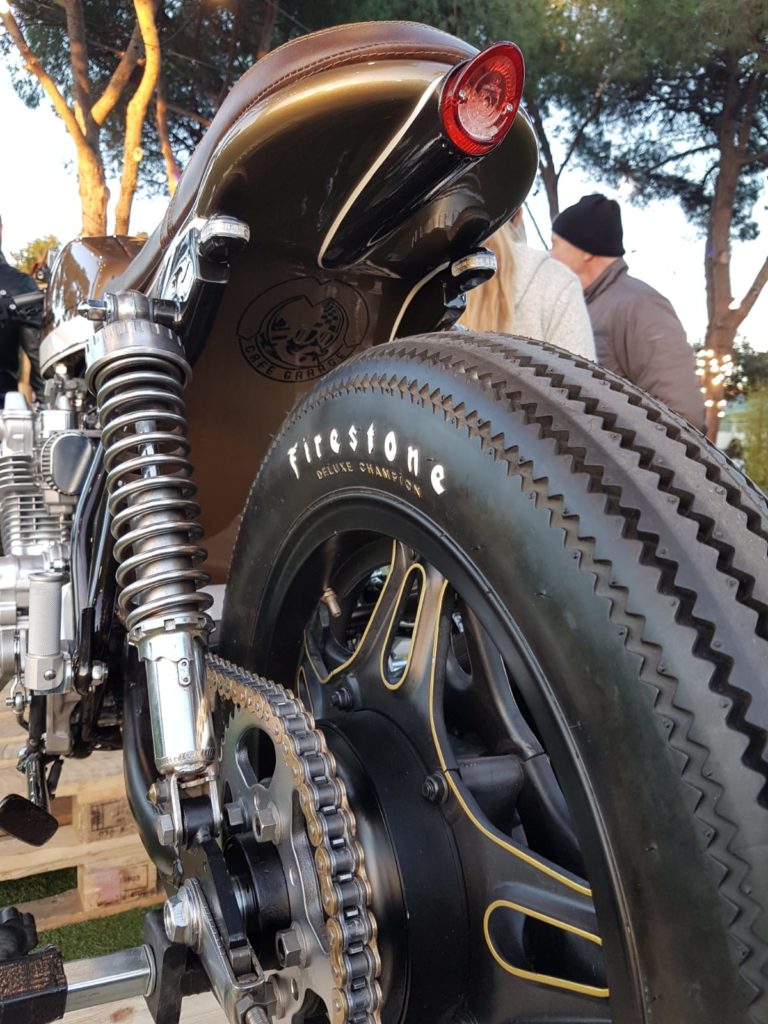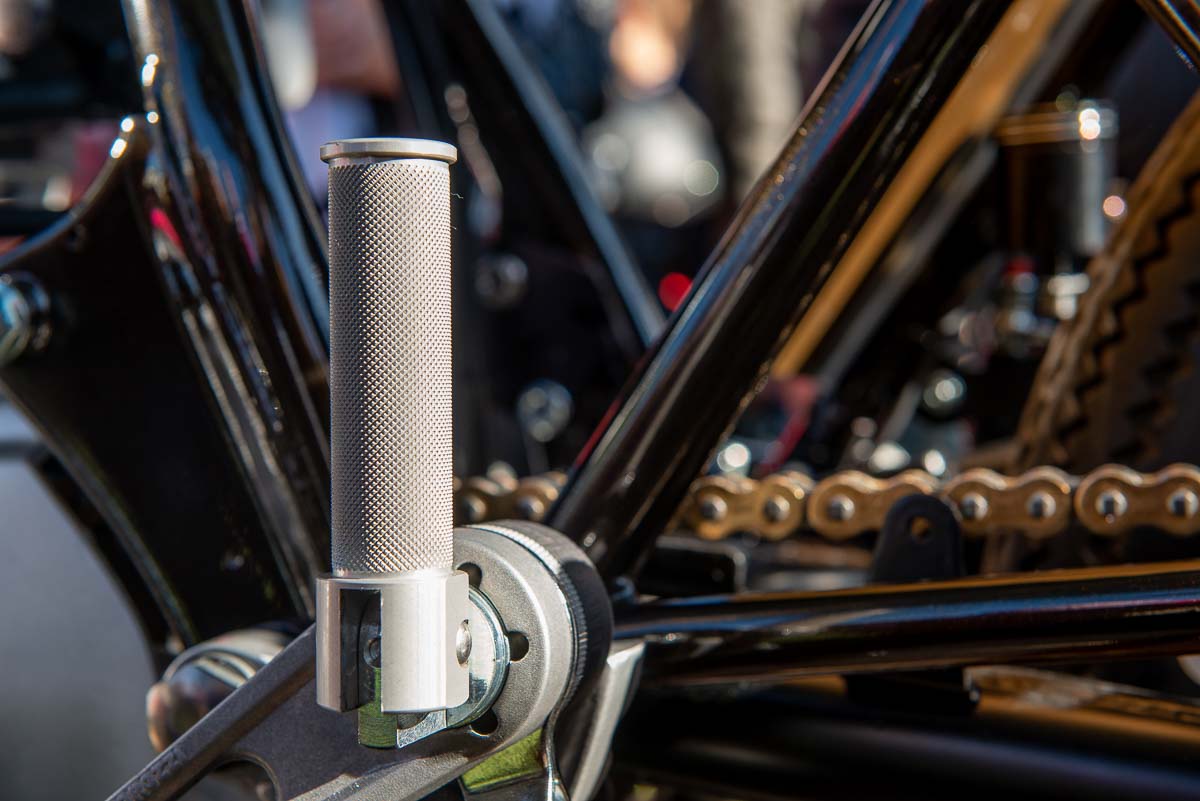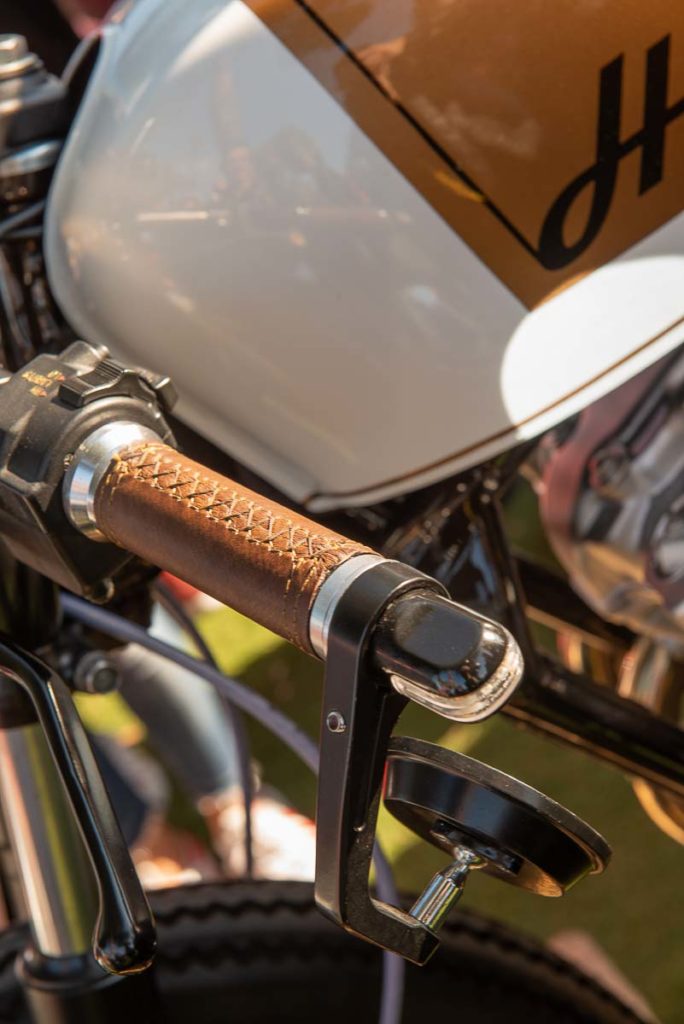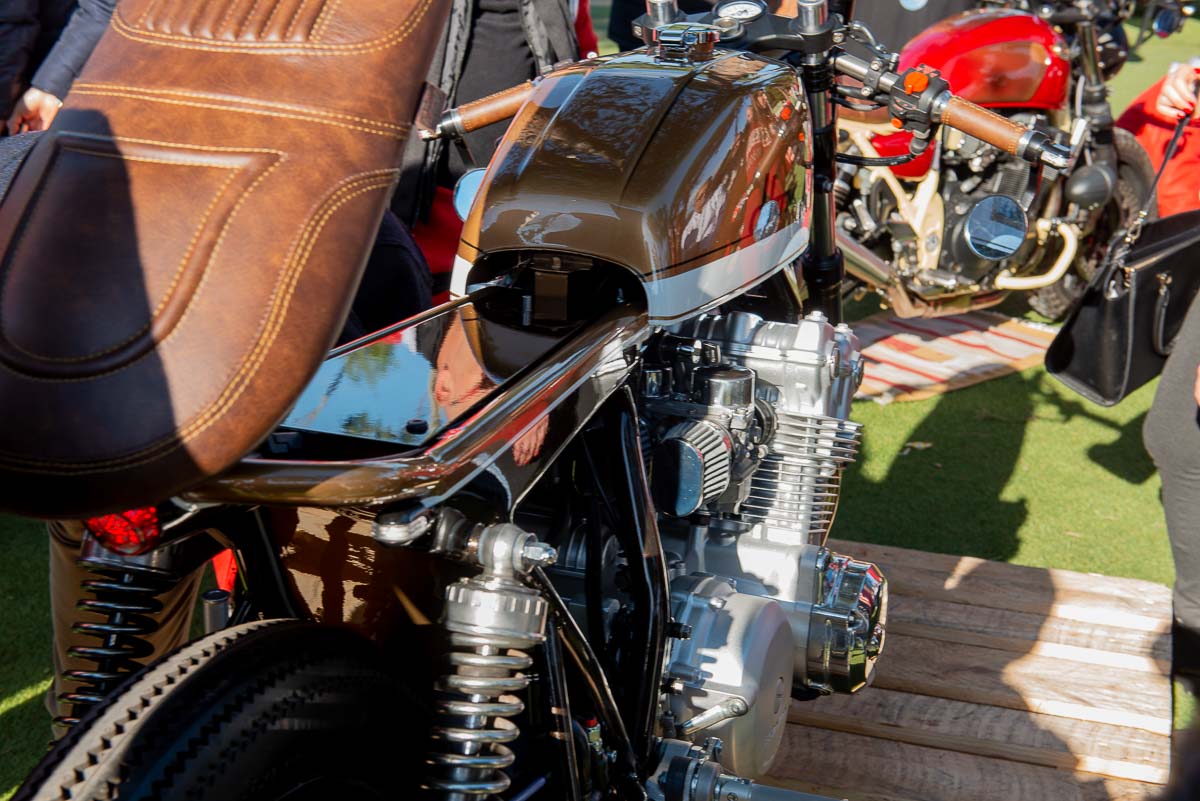 Source: MCafeGarage Facebook | Instagram
Comments
comments