Lightweight, single cylinder enduro segment wouldn't be complete without the Yamaha XT600. Just like with the XJR – XT was also manufactured for decades. Yamaha has a talent for building reliable and versatile motorcycles, that stand the test of time well. It was only matter of time until the XT600 (and the entire enduro segment) got the interest from the customizers.
Bad Winners, a garage located in Paris, decided to build one that is basically a conversion to a Supermoto.
The donor bike is a 1991 XT600 E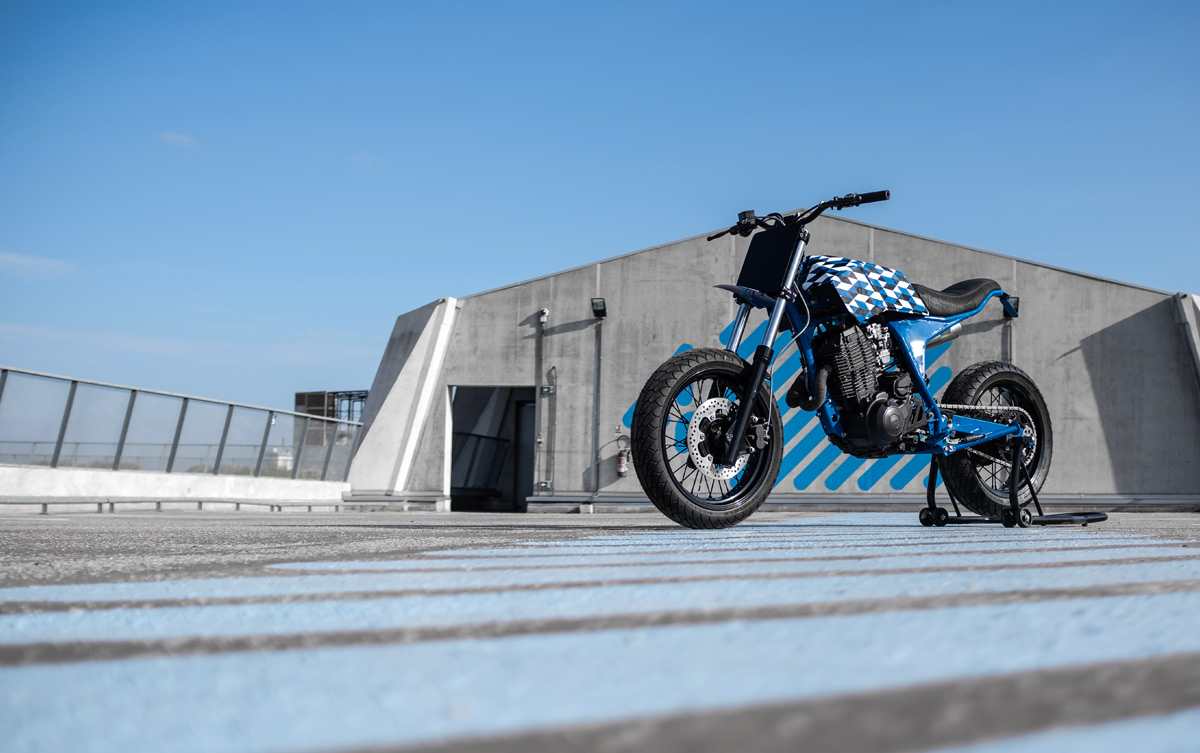 The build required losing the ugly stock tank, the bodywork and adjusting the geometry a little by changing the front wheel to a smaller one and shortening the forks. Giving the motorcycle a more aggressive stance. The wheels are actually 17 inch Excel… I think they deliver the best looking spokes pattern on the market.
The original Nissin brakes are still in place, with only upgraded steel lines. The rear shock is a dedicated YSS.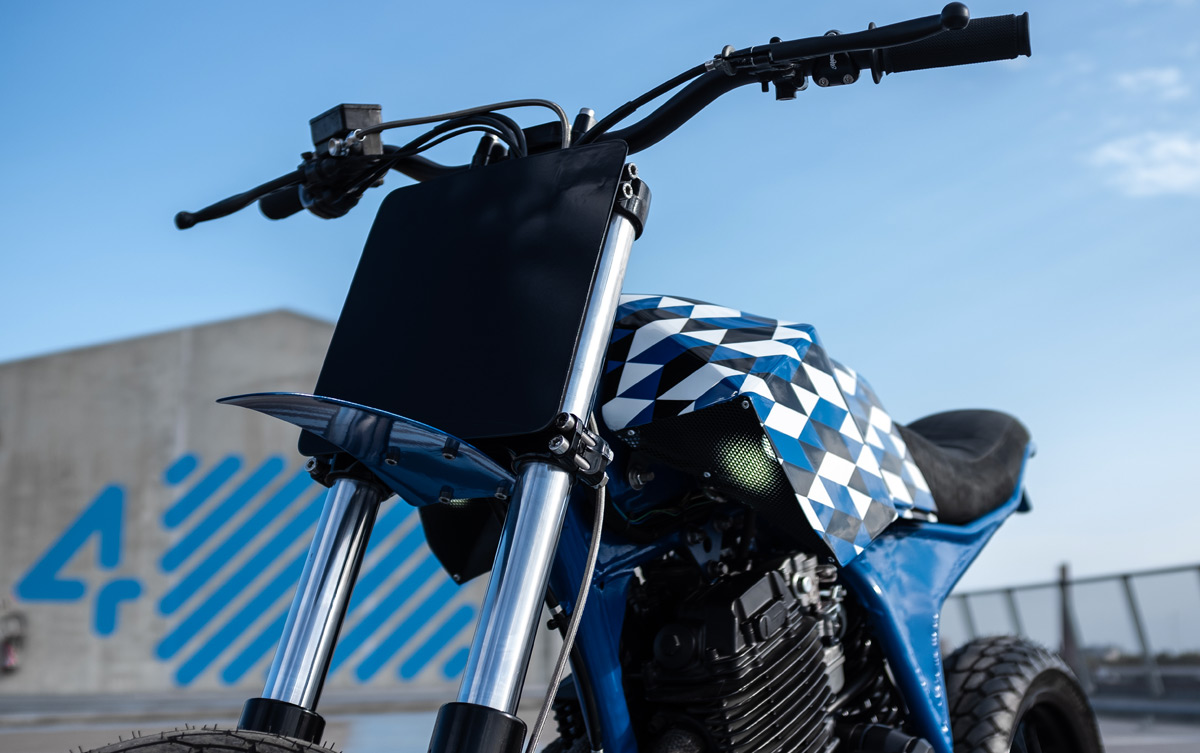 The engine remains stock, as it didn't have much mileage. But 2 new Keihin CR series carbs were installed to give it extra punch. The airbox was replaced by pod filters. On the other end of the powerplant – Bad Winners installed a TEC muffler, with custom exhaust headers.
Visually – the mods are more prominent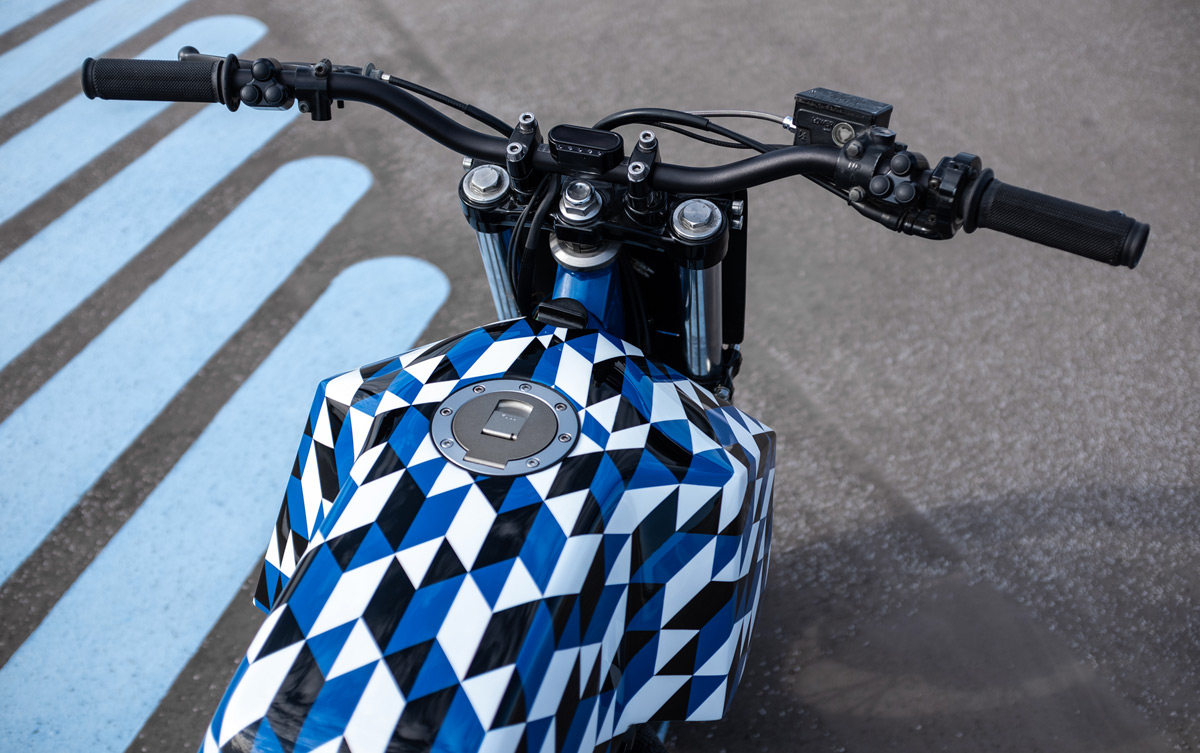 The bodywork and general line are custom-made entirely – simple, lightweight and minimalistic. The original tank was replaced by a new one coming from Yamaha RD250, but with extended side panels. Each side of the tank is covered with mesh, hiding LED headlights. Probably – not quite street legal, but it's definitely something fresh. On top of it – great looking, sharp, contrast and detailed paint job.
Completely rebuilt tail section underlines the lightness of the profile. Modern, smaller battery is hidden under the custom seat, with refurbished wiring (using Motogadget accessories).
The effect? I wouldn't mind if this project was released as a current model by… for example a leading Austrian brand. Good job!
BTW. This motorcycle is for sale (check out the link below).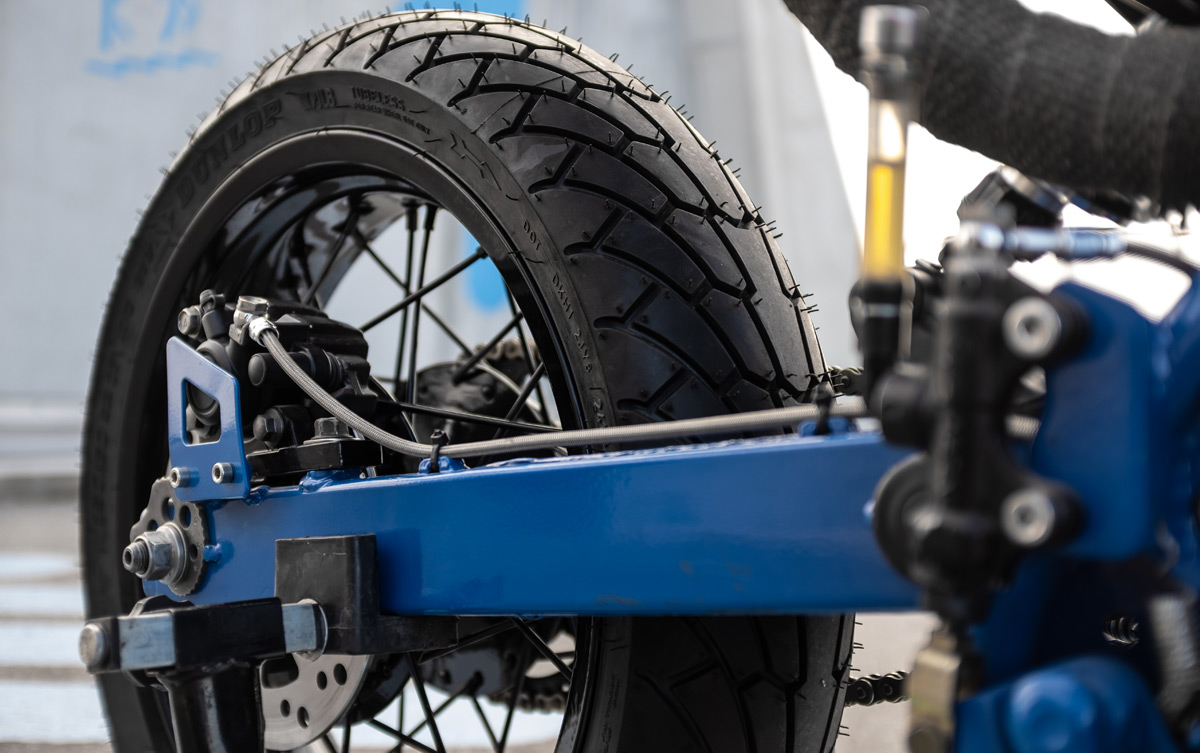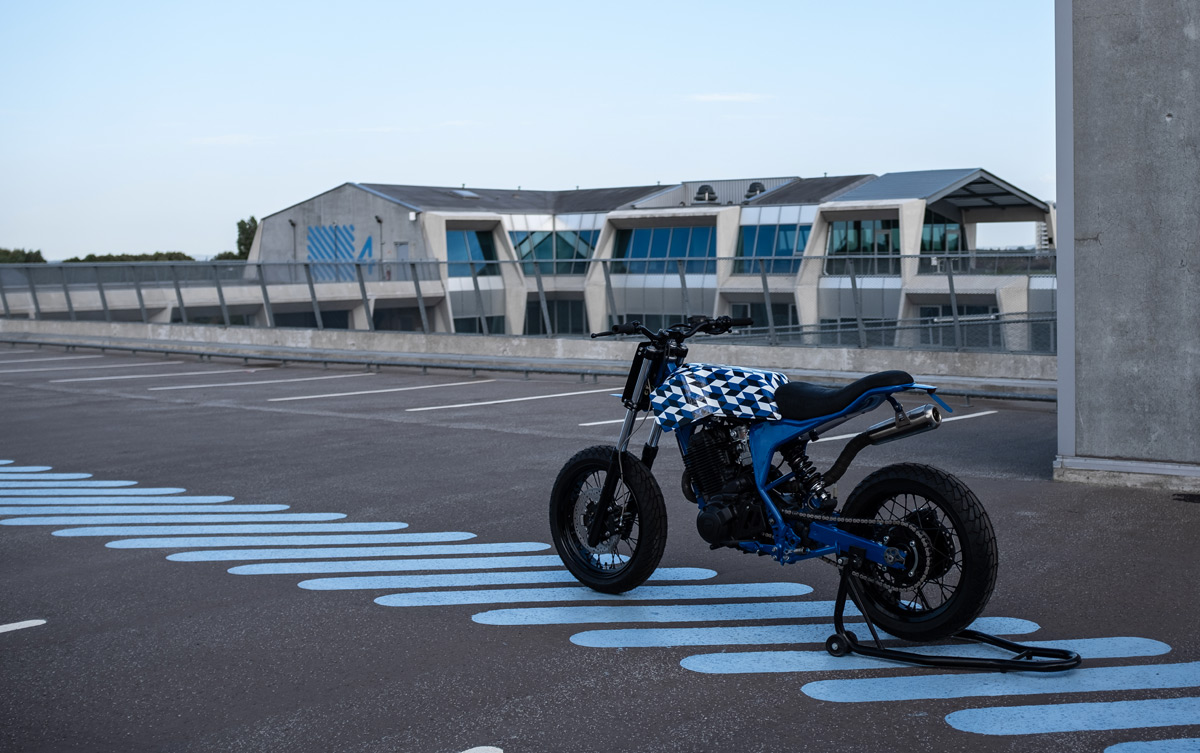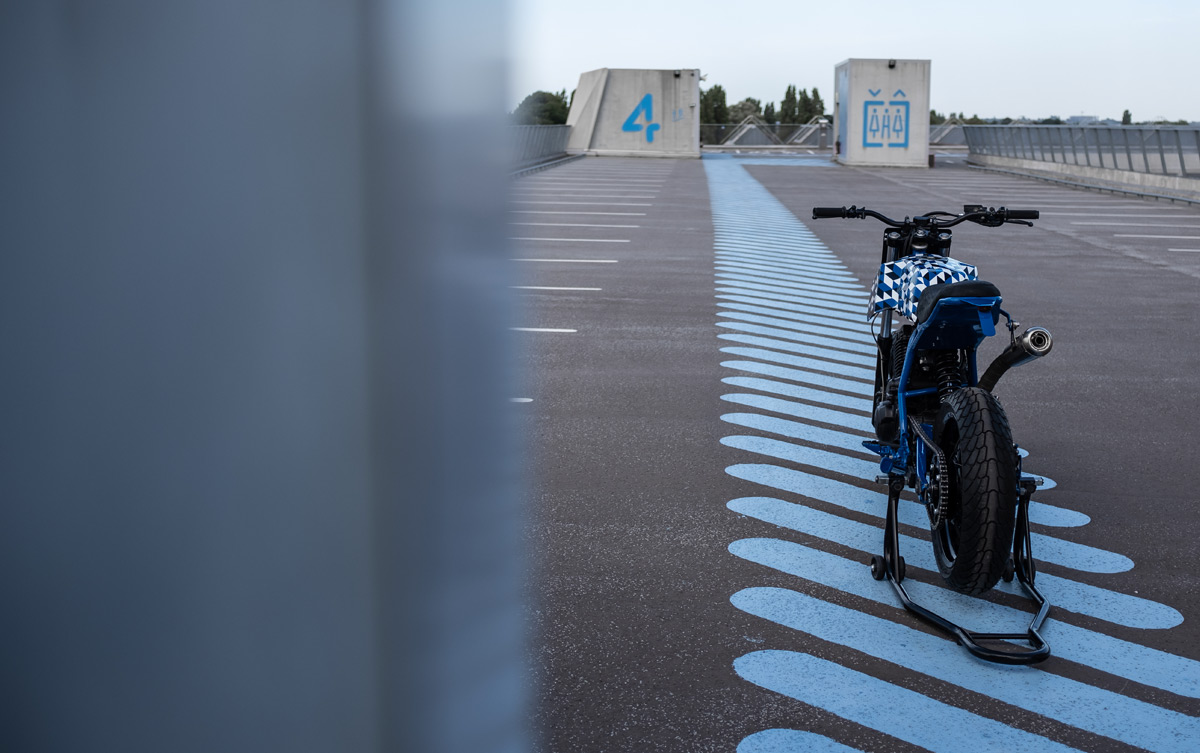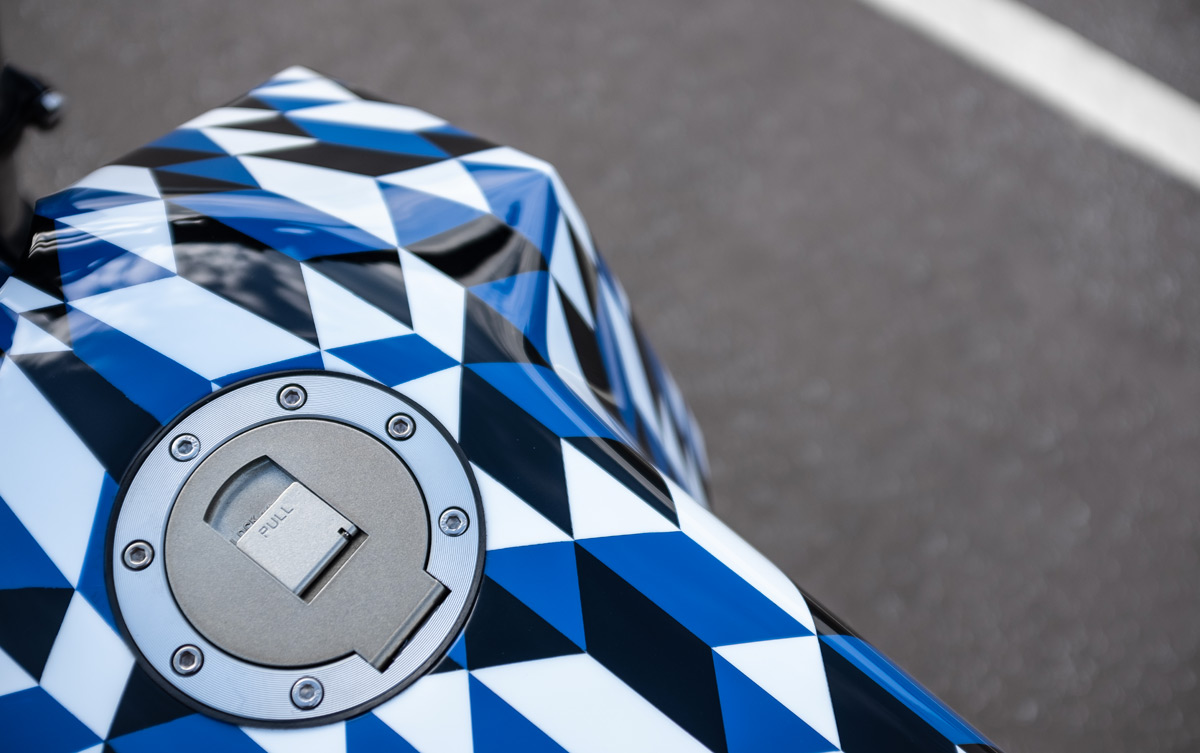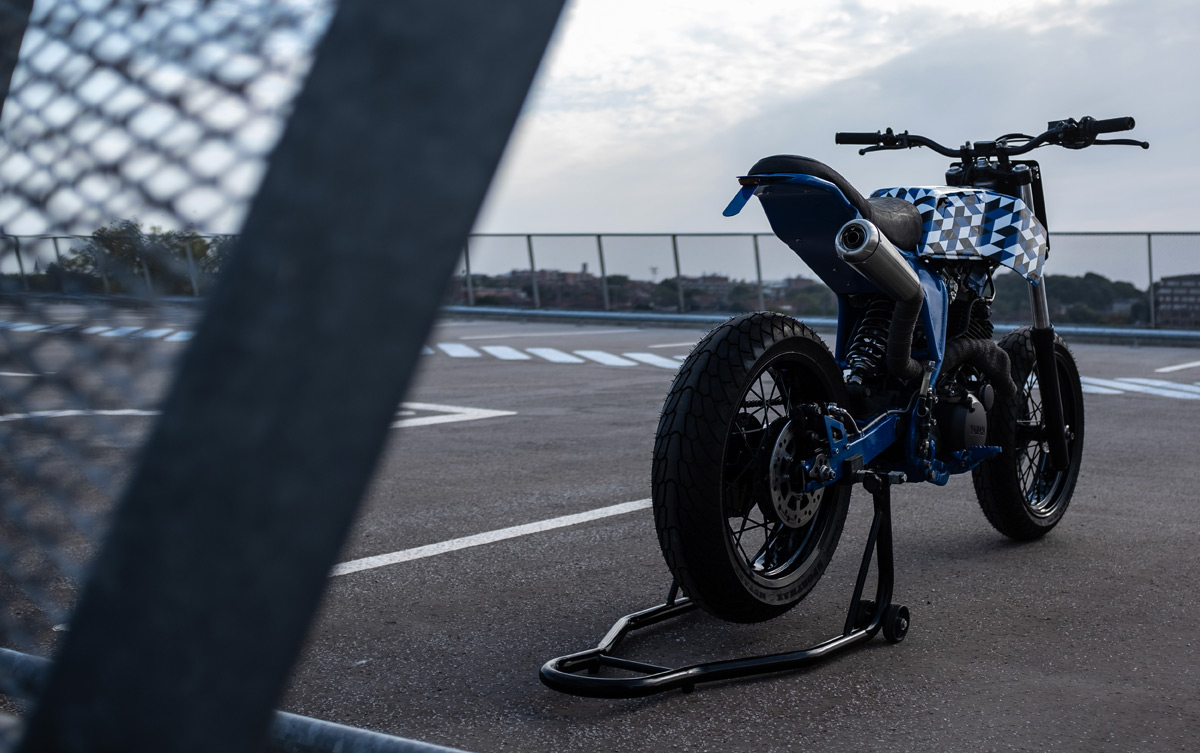 Source: badwinners.com | Photos by Guillaume Petranto
For sale: 8300 EUR at leboncoin.fr
Comments
comments