Again – something out of the cafe racer "mainstream" – Ronin Buell by Ronin Motorworks.
Only 47 of these beasts were made.
Build was based on  Buell 1125 motorcycle (this motorcycle is a whole story for a separate post, as Eric Buell always does the things his own way). They had to keep the fuel tank (frame) and the rear swing arm (oil tank). Also the wheels look like stock… but absolutely everything else was redesigned.
Front fork, the cooling system and headlight, controls, the (fake) tank and the seat.
Currently the "production" is closed and the limited series of 47 motorcycles is out there.
The result is stunning and… also quite expensive 🙂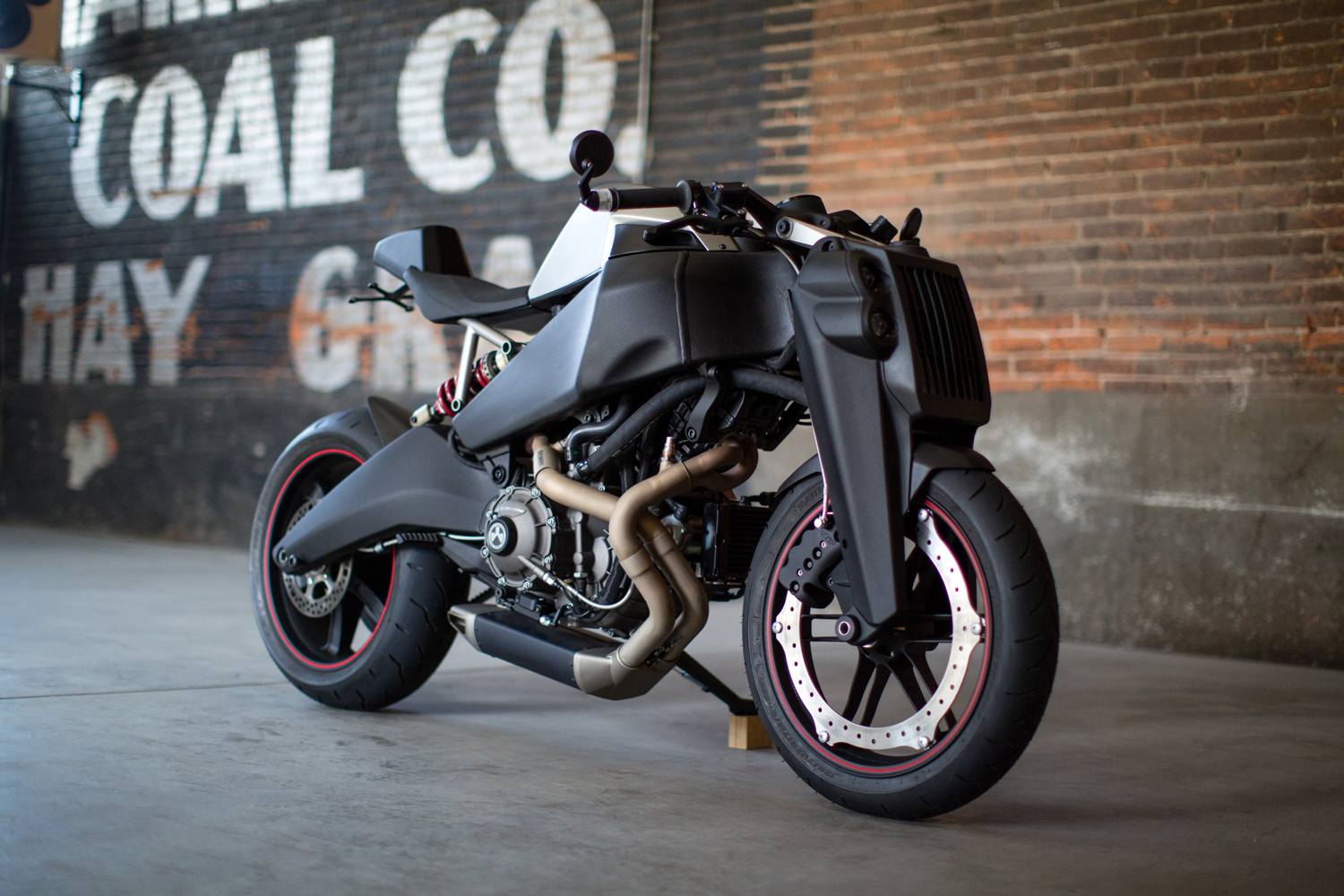 Source: 47 Ronin by Ronin Motorworks
Comments
comments