This build is a quintessence of custom motorcycle for me. It is a true cafe racer – built with a purpose of making the bike lighter and faster. The real challenge is when You know what the donor bike is… and that makes the goal above quite difficult to achieve.
I don't know if there is another brand that would pull of a performance build, that is this good looking. There is something about Italian aesthetics and feel of the Ducati motorcycle. Either the styling or the legendary L-Twin engine, maybe the dry clutch's sound or the ride itself… You instantly know what I'm talking about – when You try one.
This particular Ducati, built by Walt Siegl, is one of the Leggero series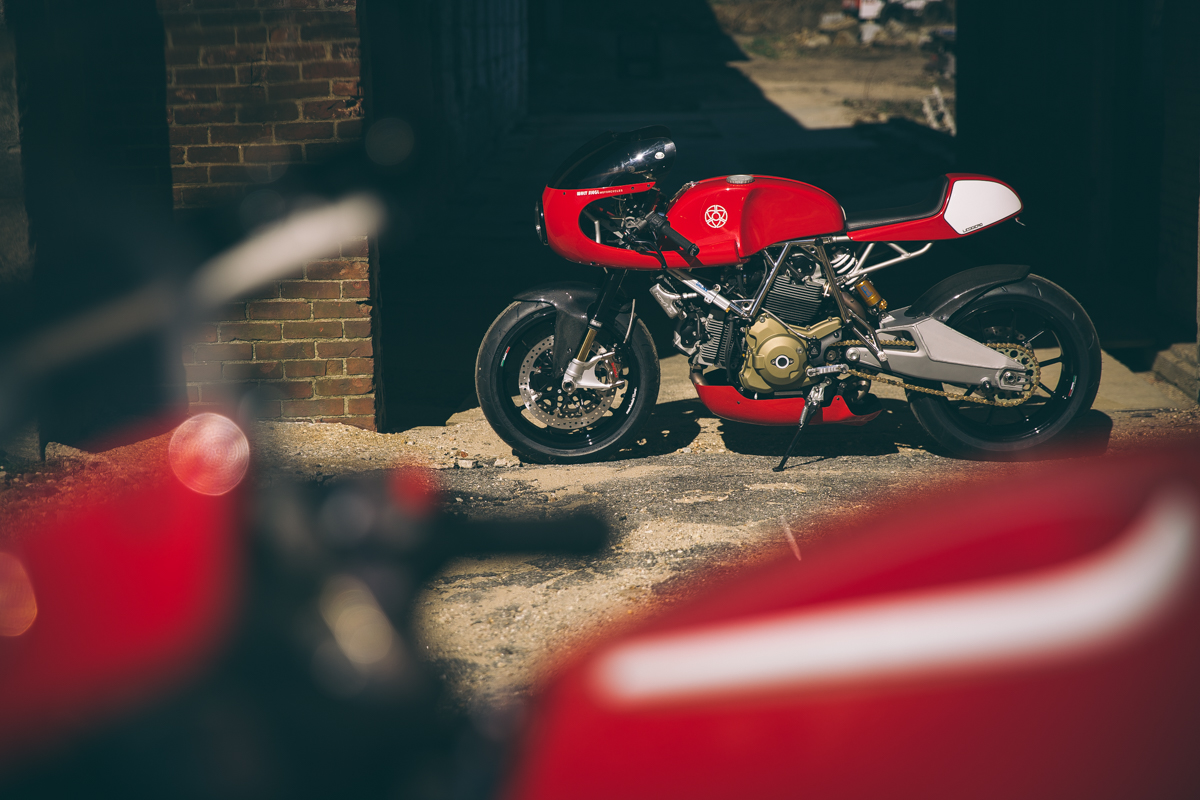 Walt Siegl needs no introduction. His builds, coming from a workshop in Harrisville, New Hampshire are well known all over the world… Especially with the Leggero series.
Walt is a truly unique combination of artist, craftsman and engineer. The Leggero reflects each of these traits: It is stunningly beautiful to the eye; its meticulous workmanship exceeds any I have seen; and most importantly it is an incredible ride. The bike is reliable, well sorted, finely balanced, powerful and very quick. Its performance is simply awesome.
–Leggero owner

What is the "Leggero"?
The Leggero is handmade to customer specifications, while essential elements like frame and bodywork are fixed units. The frame is built in-house with 4130 chrome moly steel tubing and weighs just 15 lbs. The bodywork is made in kevlar. The engines are Bruce Meyers Performance rebuilt and blueprinted two-valve Ducati units fitted with Keihins FCRs or fuel injection systems. There is a half-fairing option as well.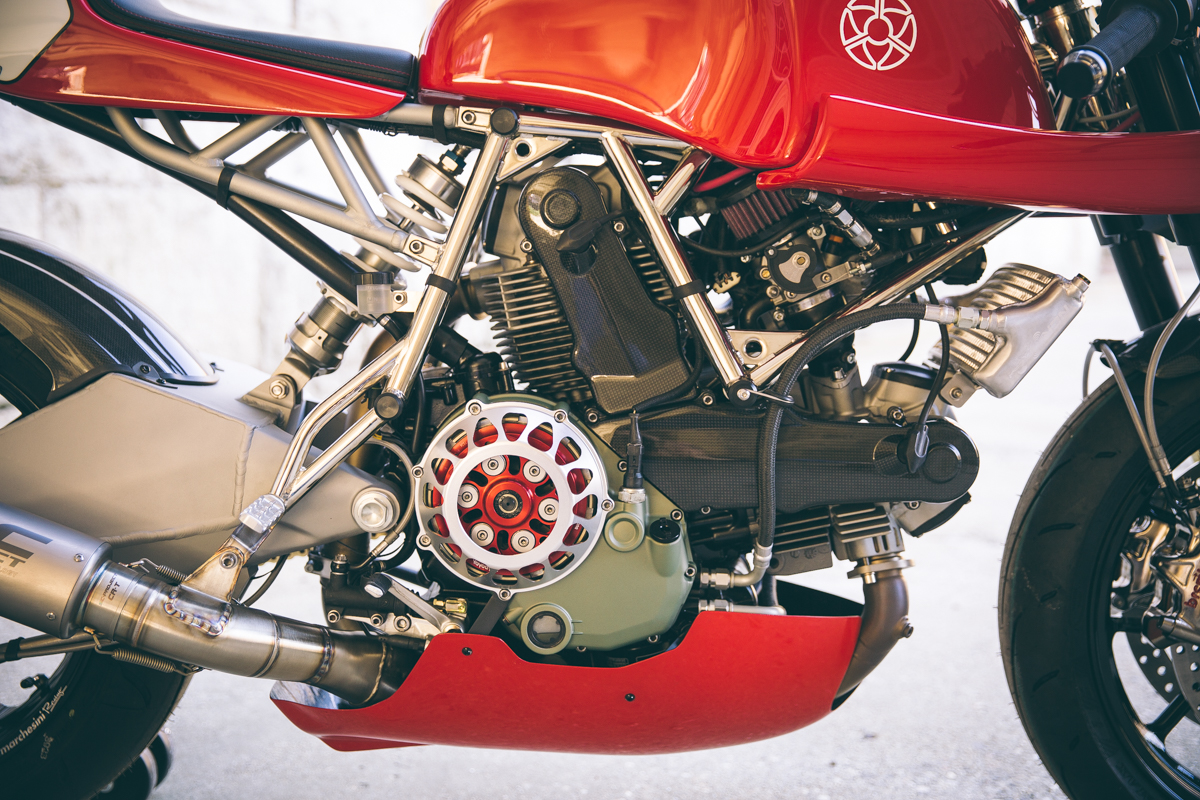 On the WSM website, there are currently 22 Leggero Ducati builds listed. And I dig each one of them. I chose this one to feature, probably because of the colour and a very climatic photoshoot. Walt was kind enough to share this amazing gallery with me. So I could present this astounding build. Enjoy!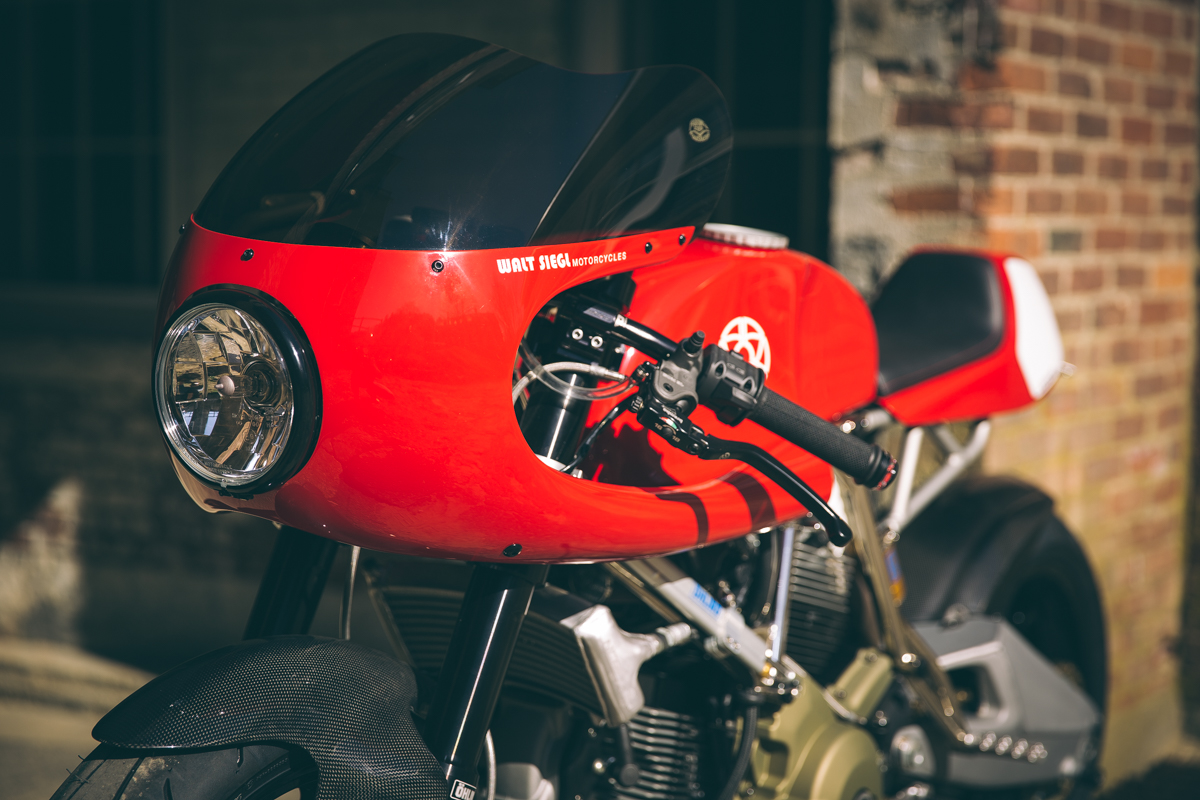 The donor bike
One quite surprising fact about this Ducati: it's not a restomod. The motorcycle it was based on is very young (comparing to the typical builds featured here). It is a 2012 Ducati Monster. A modern machine, quite well-known for its top-notch performance components – brakes and suspension… that got treated with a lightweight package. And had its engine displacement raised to 1125cc (with all custom internals).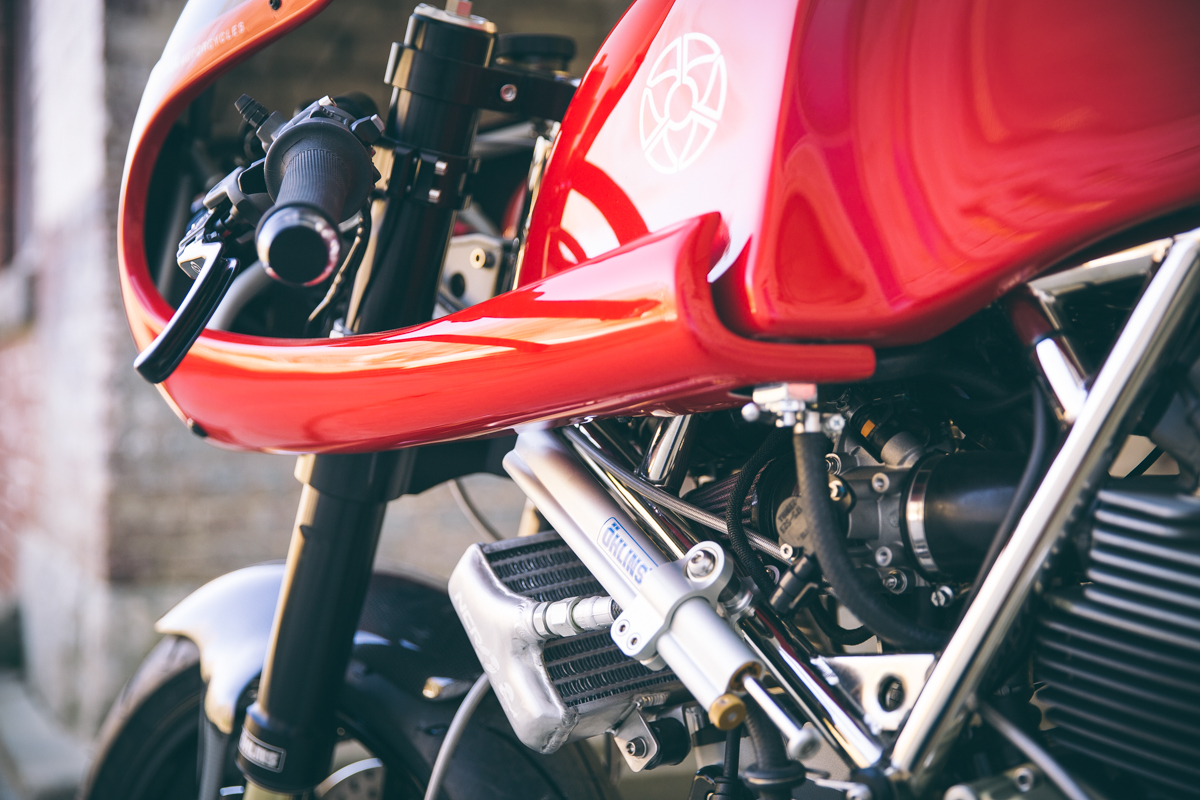 I'm not a big fan of the Monster series itself. I certainly love riding them, but I don't like how they look. They are too modern. Maybe I'm a radical conservative, but I don't buy the tank shape, ascending and exposed frame. But when You make it look more retro, design a new, lightweight frame, that creates a straight line of the tank and seat unit… Make the bodywork out of kevlar. And on top of that – improve on the performance part:
I'm sold. It's a complete package.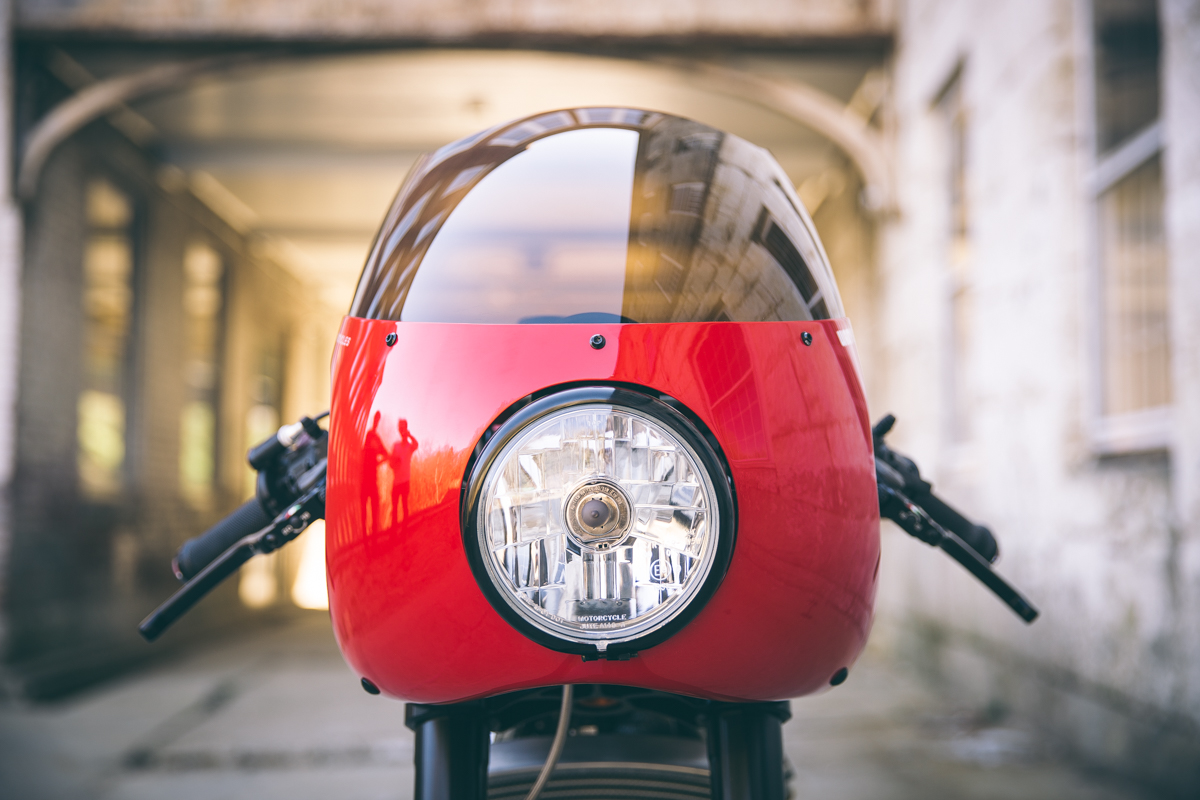 It's that 90 degree, two-valve, Desmo engine that won so many hearts, including mine. There is no engine out there with the same characteristics. It's a brilliant performer that can be hammered on the racetrack or ridden to the café. No, it won't have 200 horsepower, but that was never really what owning a Ducati was all about. People bought Ducatis because they evoked a certain feeling that other manufacturers were never able to capture. They made you fall in love. No matter what engine size, be it a 650 or an 1100, you have plenty of grunt out of corners: You dip the bike in, and as soon as you clip the apex you feed the throttle in and it makes you grin stupid. It's how these engines make power that is so much fun (and at the end of the day your jacket smells like spent fuel).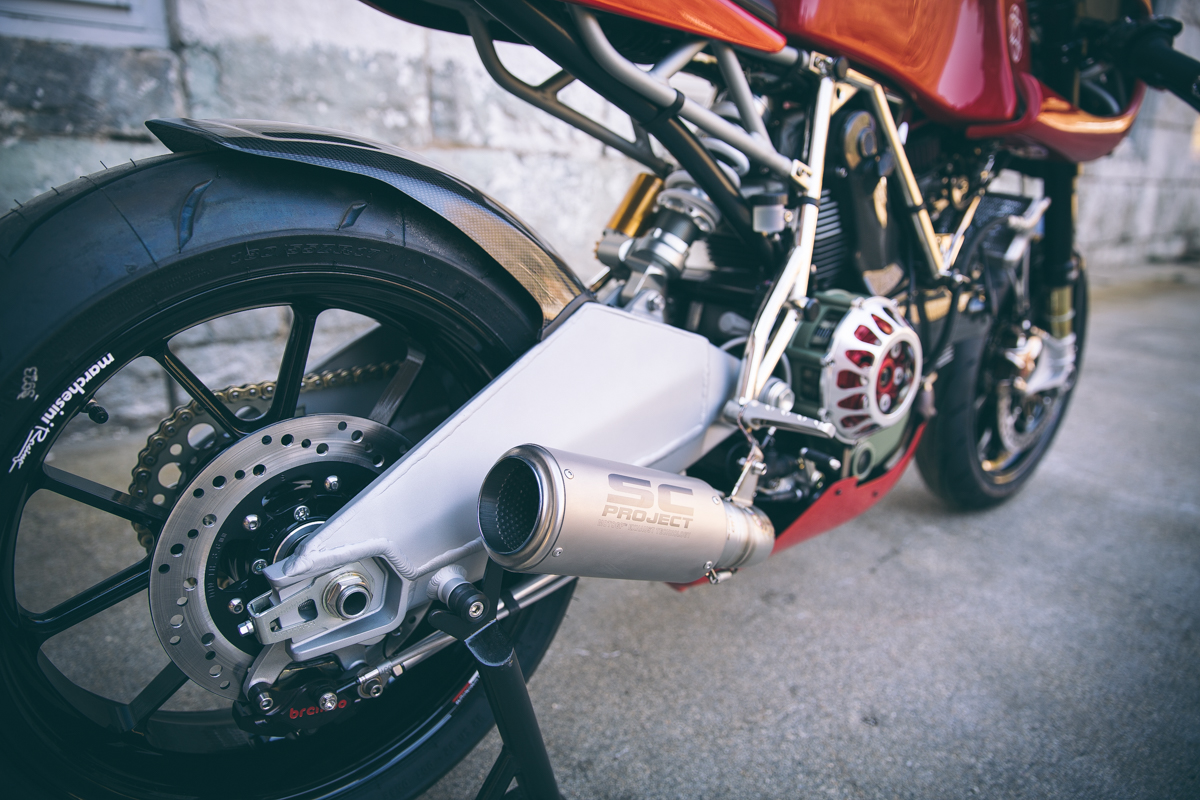 Ducati is still building outstanding, heart throb bikes, but now they have traction control, ABS, automatic electronic suspension adjustments and more. All that doesn't necessarily make it a better product, and it certainly doesn't make it a safer product. It just makes it a more complicated product. It doesn't add to the fun factor.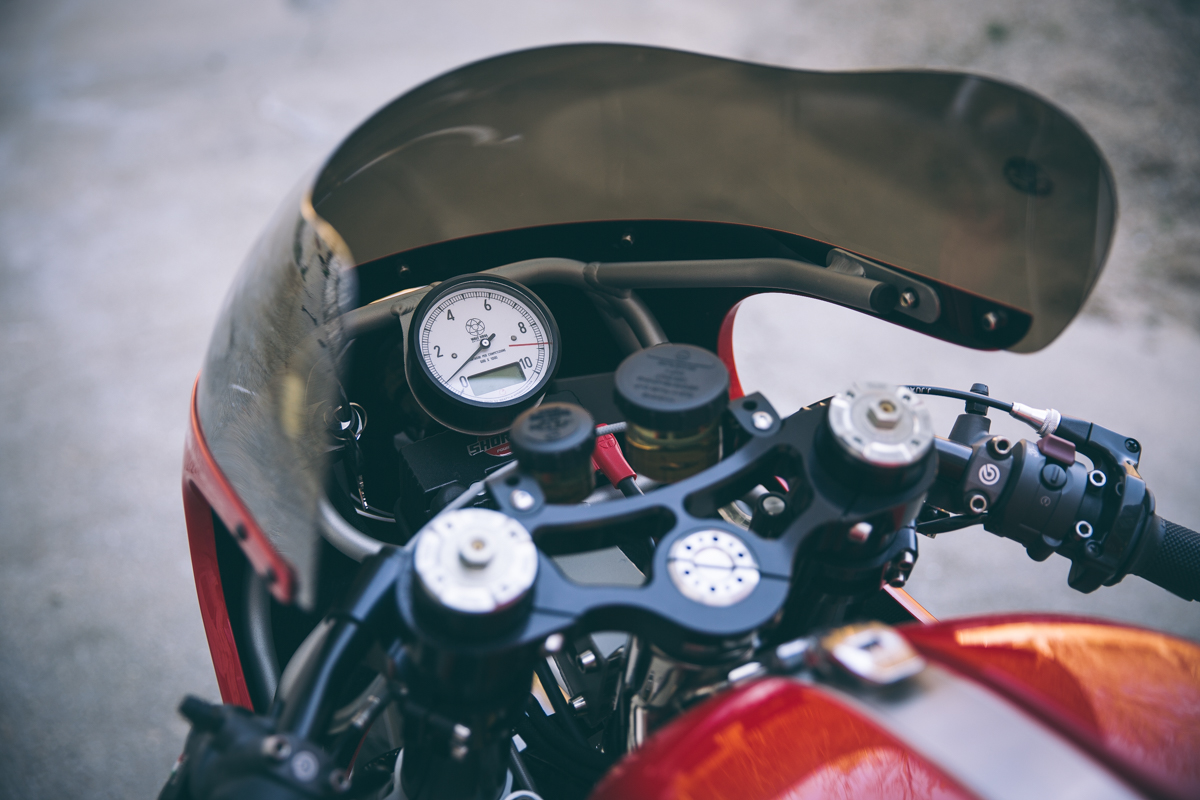 With the Leggeros, I'm using classic sport design elements that are clearly recognizable as such. That includes almost all aspects of the build, from exhaust to frame design. And with today's brakes, modern suspension components and fuel injection systems, I'm able to build a truly contemporary motorcycle. I'm getting the best out of the really great characteristics that Ducati has engineered into their bikes, while making everything lighter and stronger. With the two-valve engine I need less components, so the design is much cleaner.
— Walt Siegl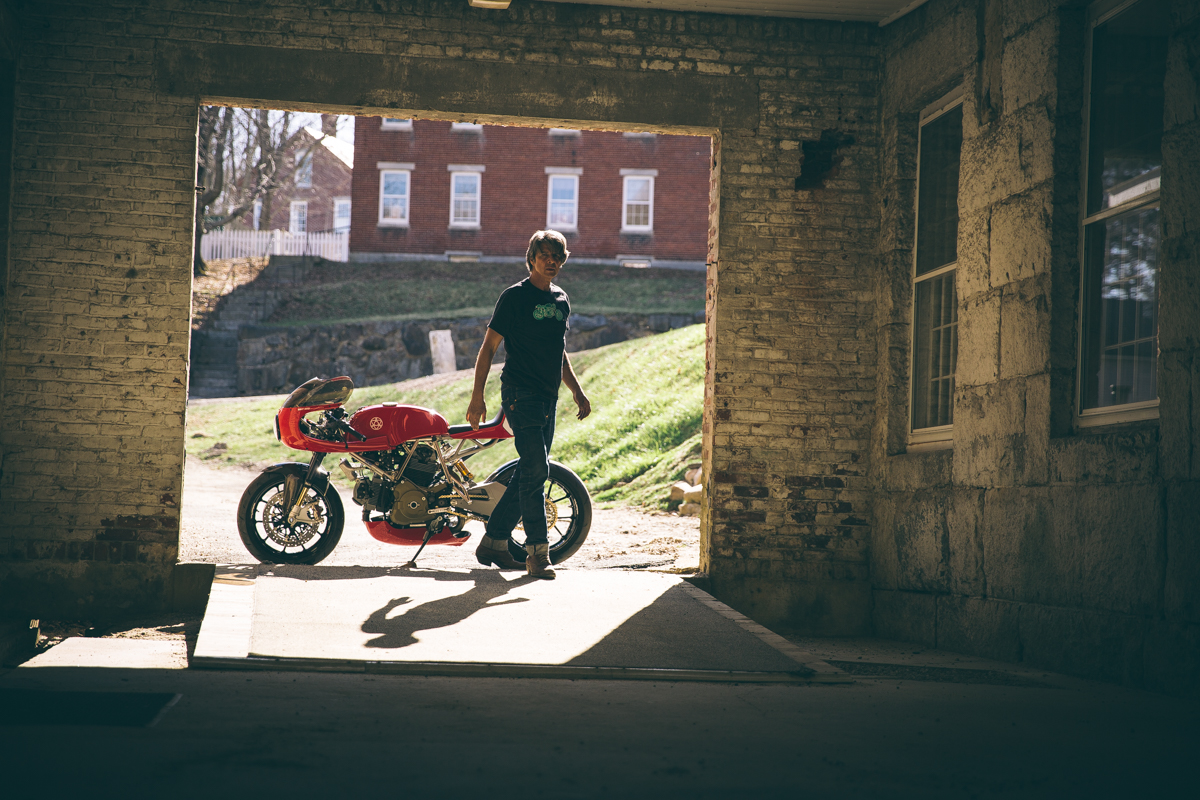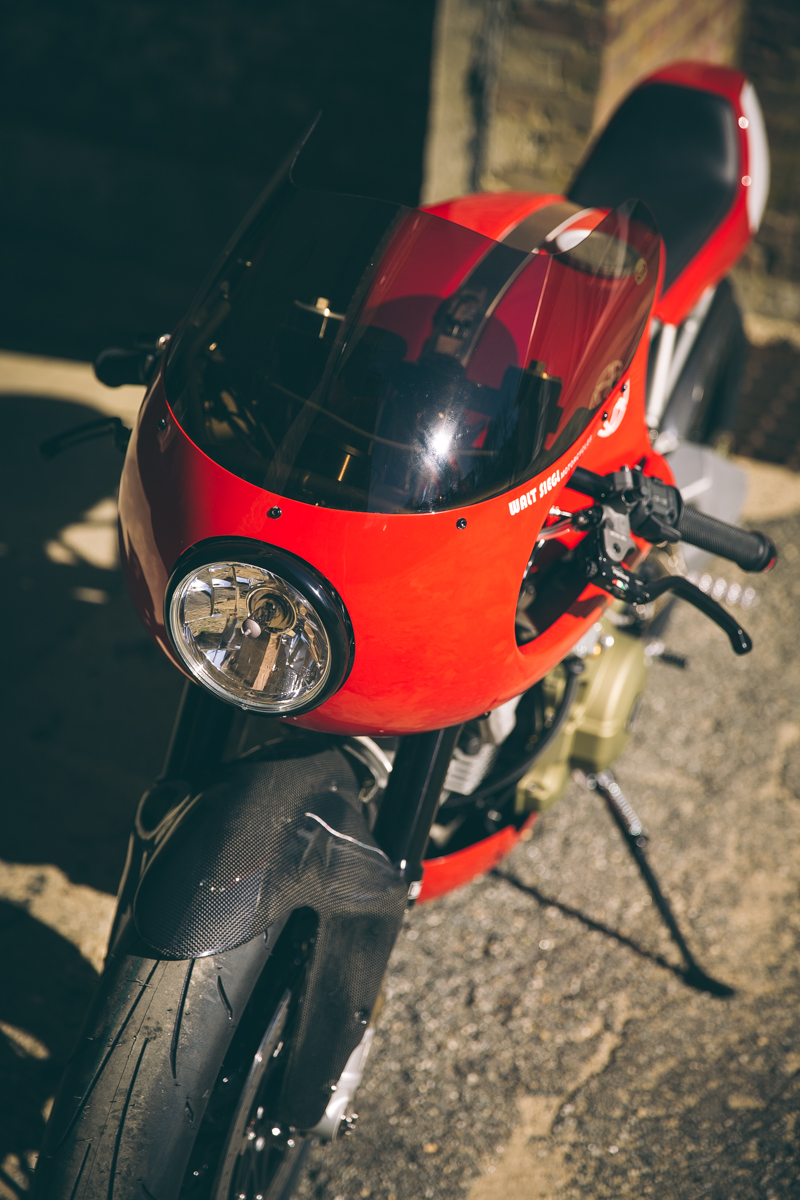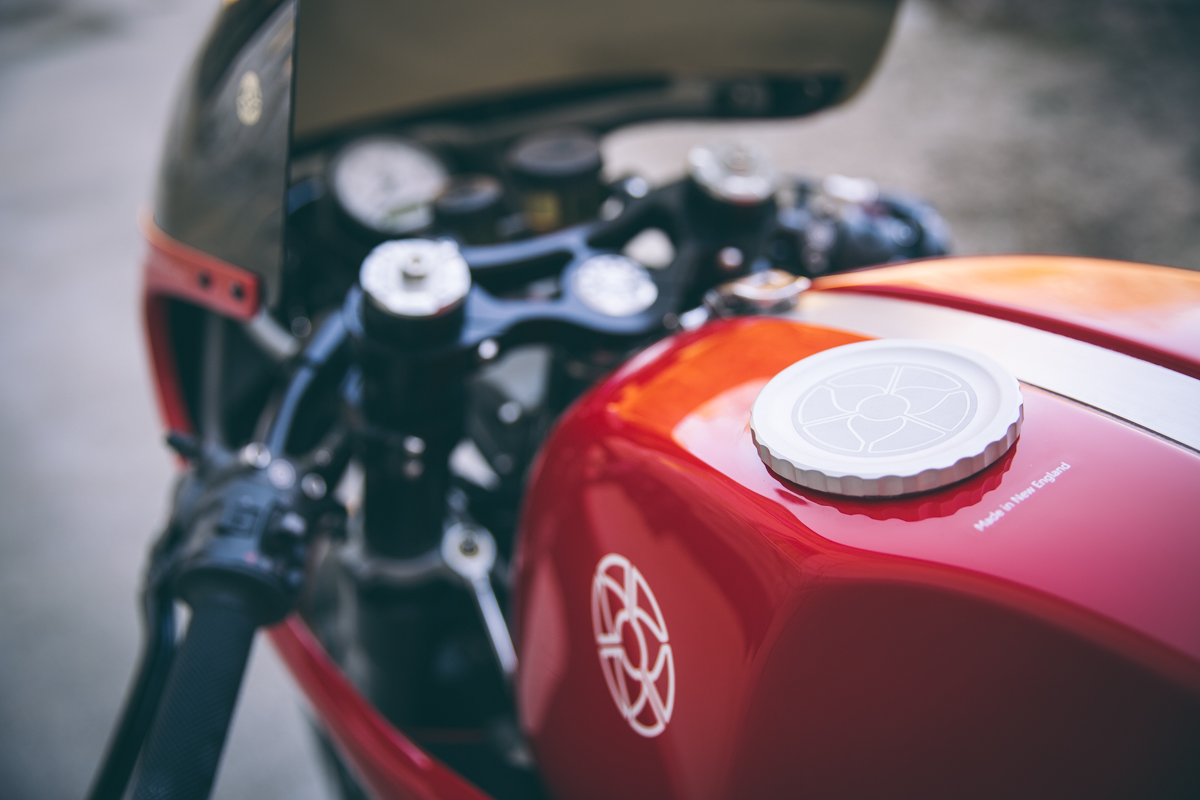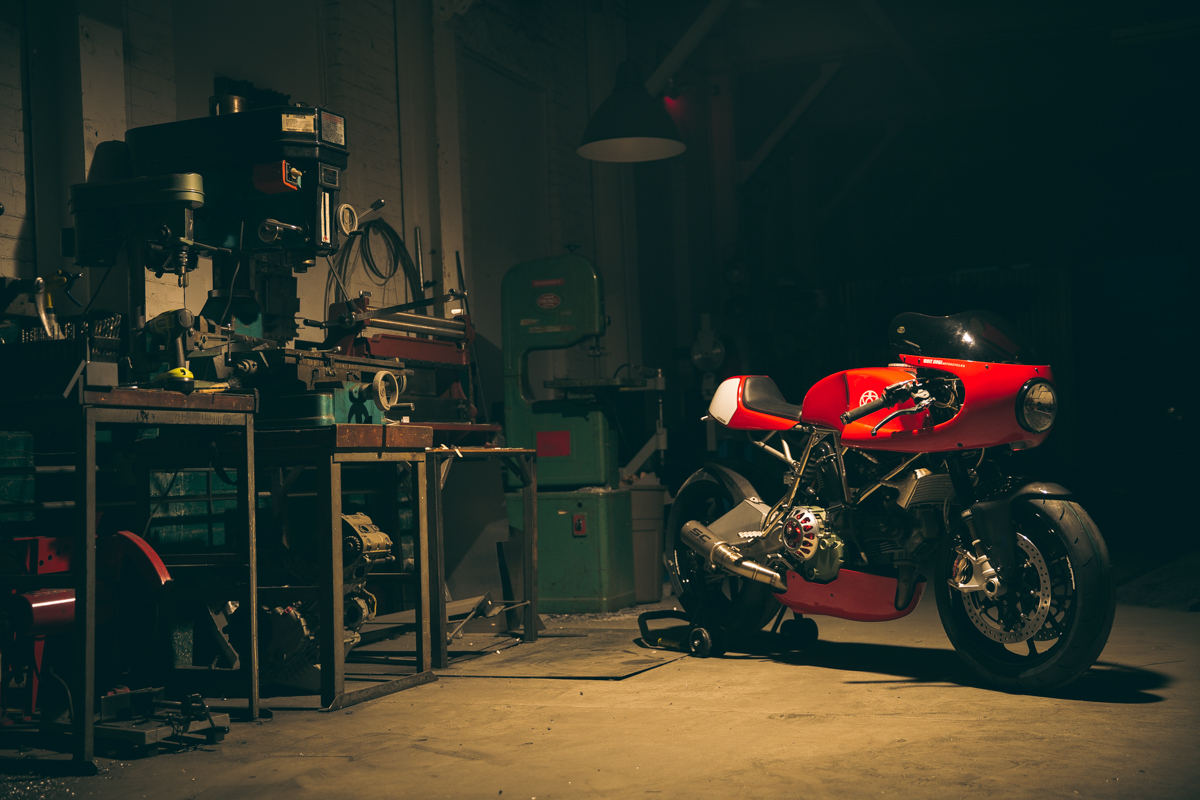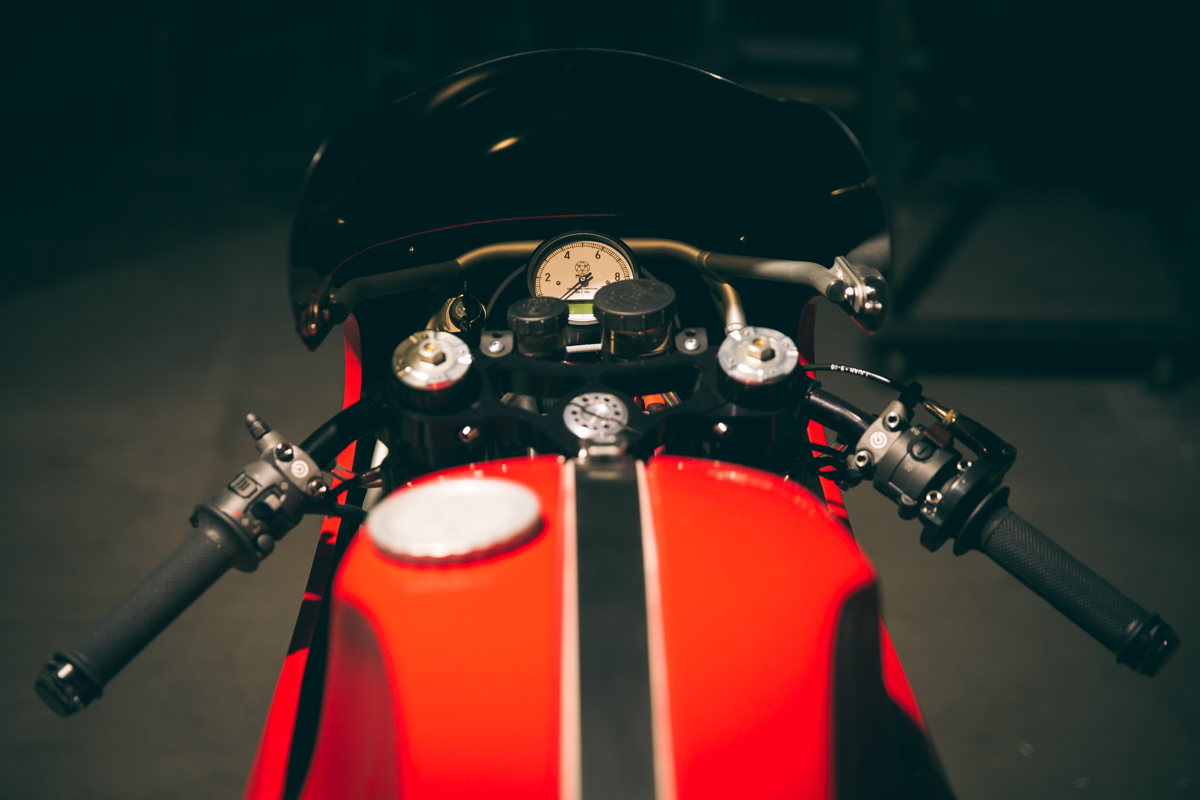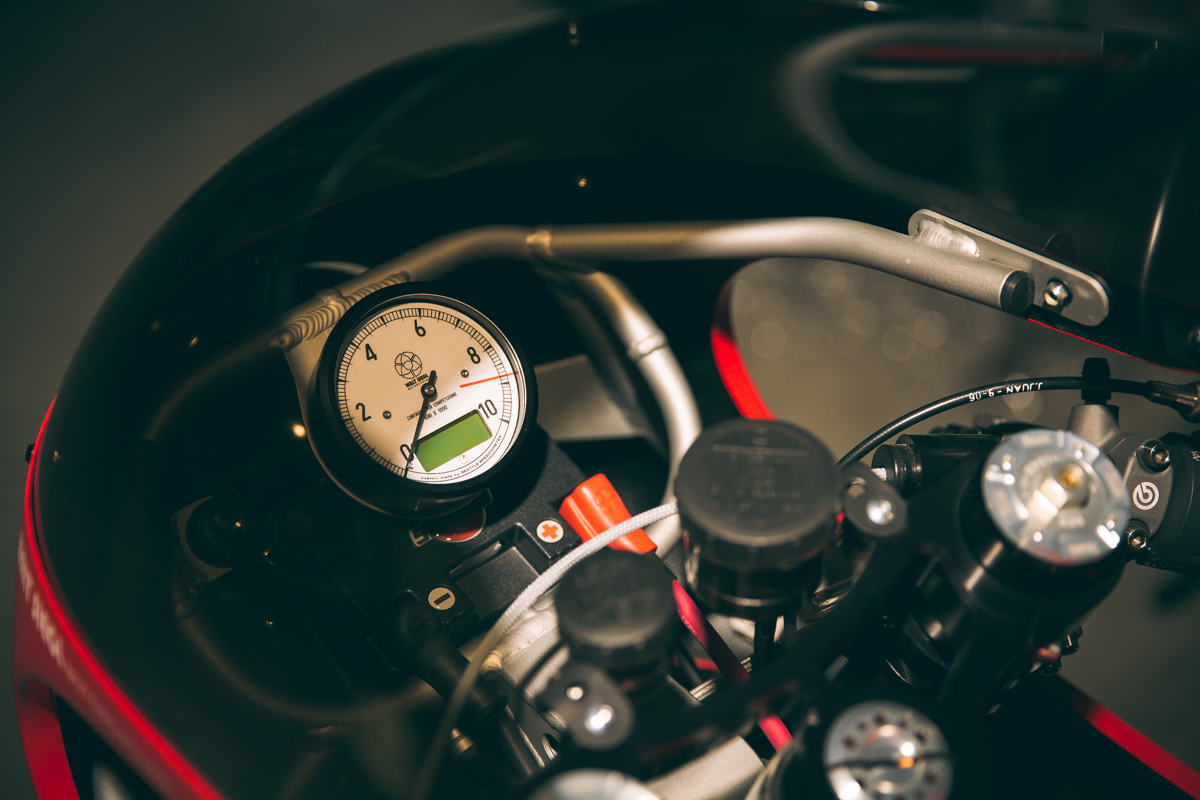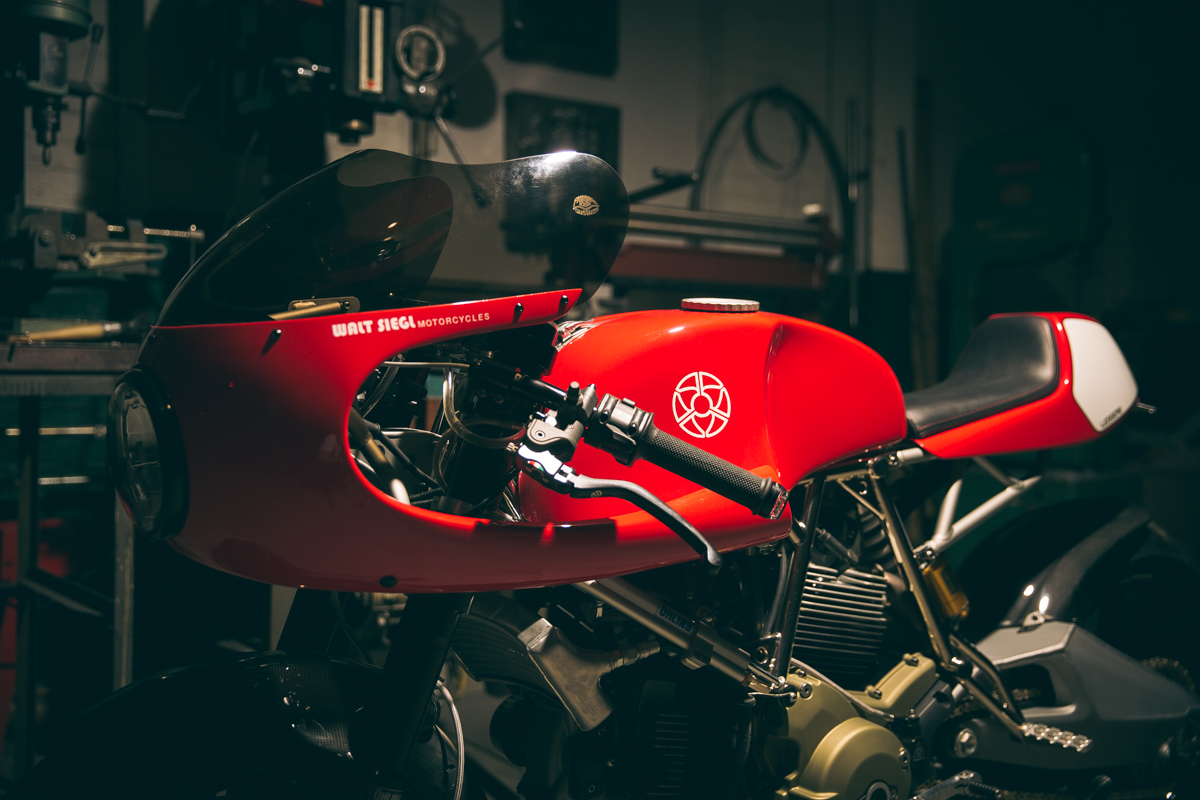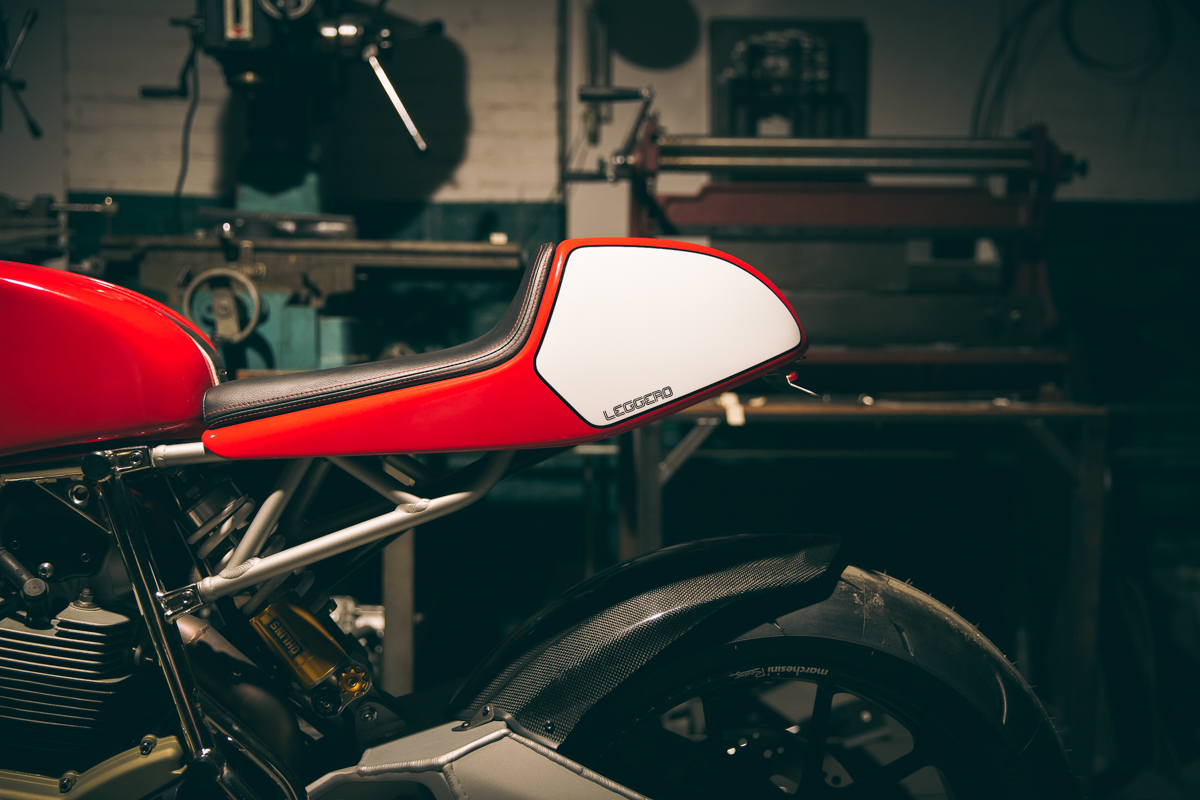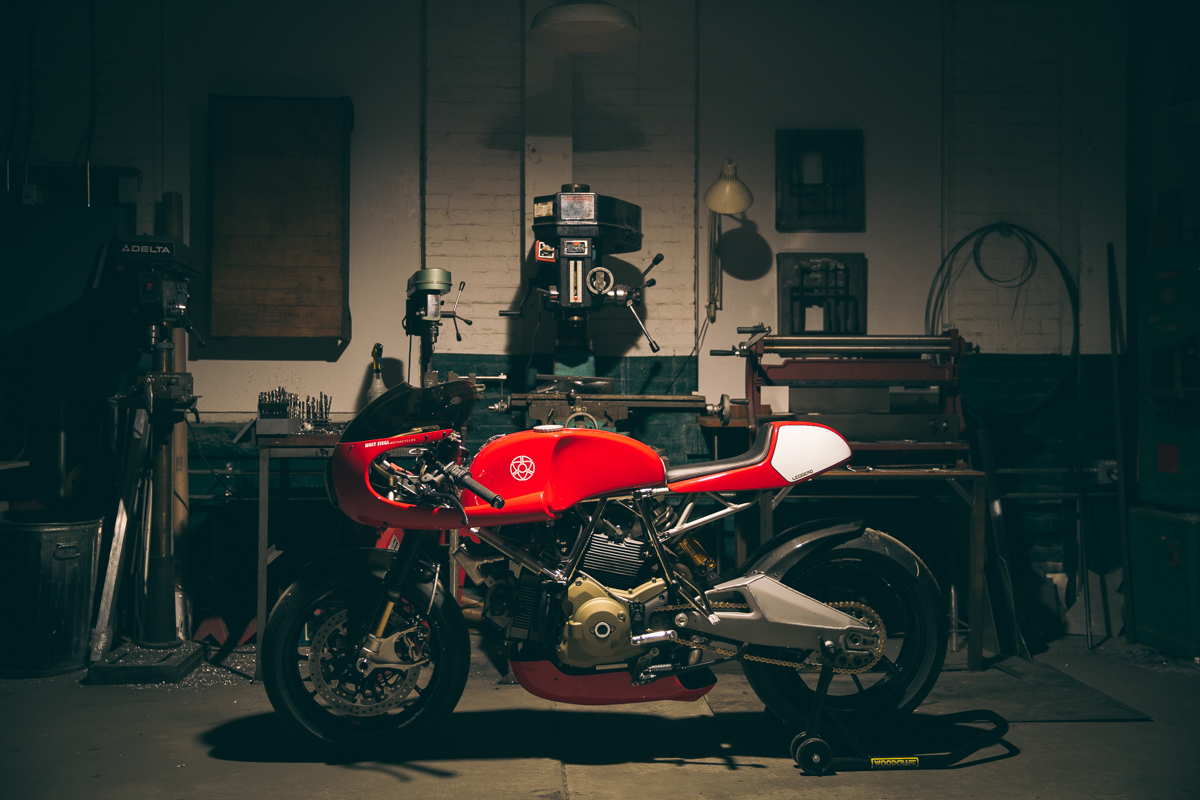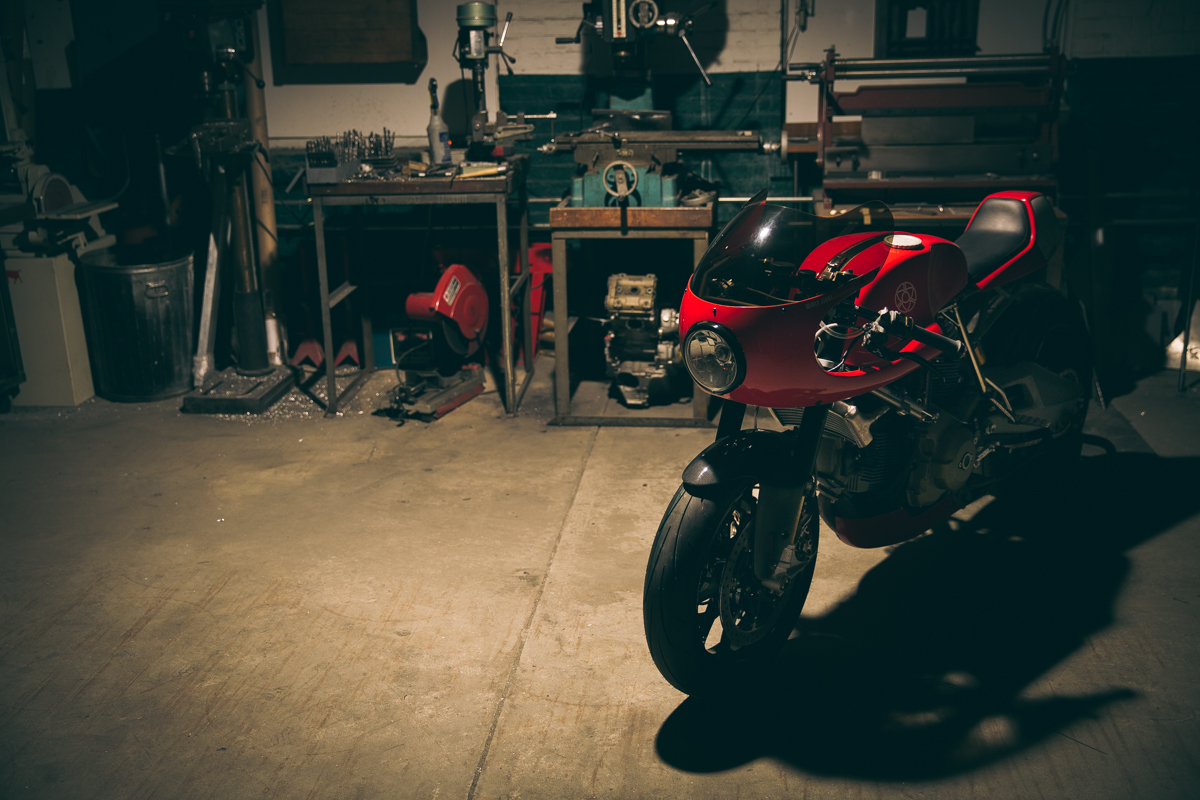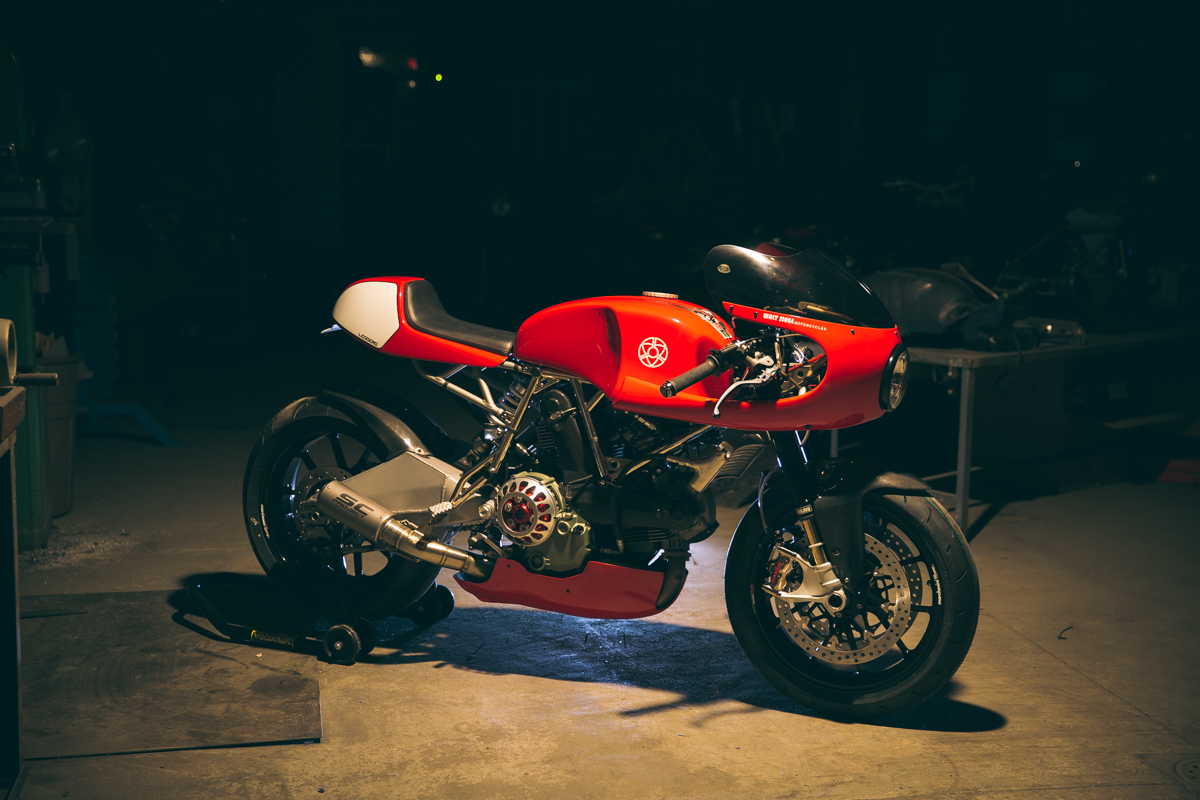 Source: waltsiegl.com | Facebook | Instagram | Photos by Daniela Maria
Comments
comments