Now a 100% Italian. A modified Ducati by an Italian workshop – Unique Cycle Work.
The Sport Classic 1000 is a truly unique donor bike. I find it a really underestimated modern classic. It looks brilliant while being stock.
There is nothing else like it on the market.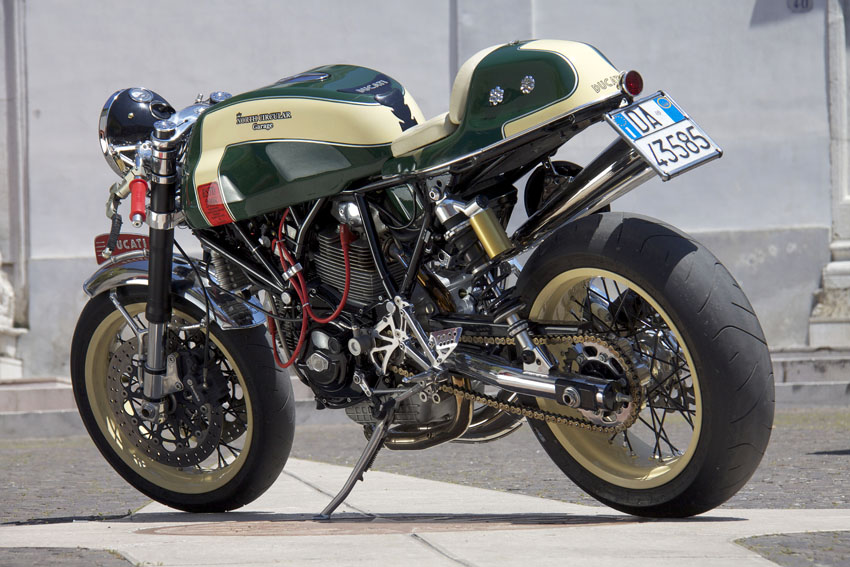 Ducati managed to define their own style with this one and released a retro muscle that is almost perfect. Even the name plays the right note. Stock: You get spoked rims, clip-ons, single seat, twin shocks, bar-end mirrors a bit of chrome here and there. All these small details make it an honest retro bike, that knows where it came from.
Why almost perfect?
What I think needs improvement is a seat shape – exactly like it was fixed in this build, to create a straight line and make the rear end look lighter.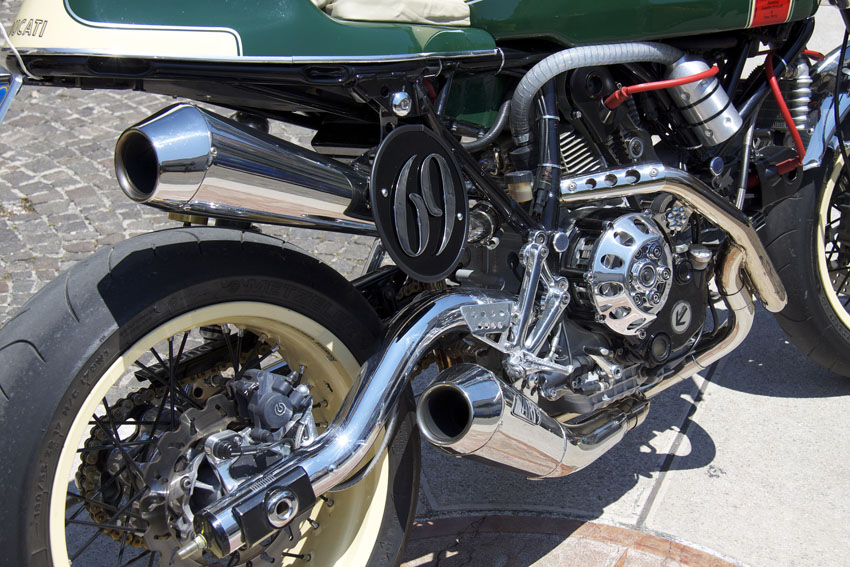 And to really appreciate this donor bike. Let's look at what the big brands are doing right now. Ducati didn't just release another XSR or an SV650 and put a "retro" badge on it… by calling it a "cafe racer, heritage, vintage" edition… With fake clip-ons put on a motorcycle that is painfully modern. Trying to convince the hipsters with marketing, rather than being honest about their history.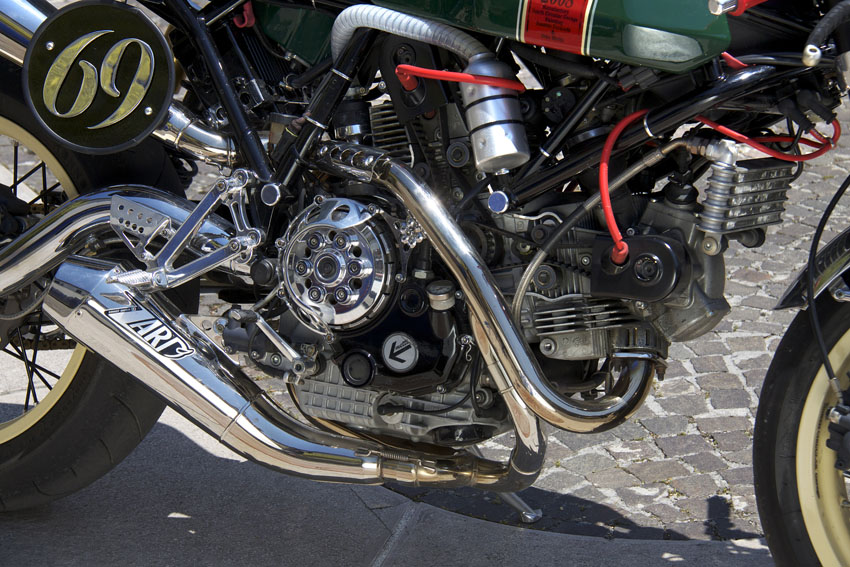 And this particular modified Sport Classic from 2006 is called La Permalosa. The build is quite old – made in 2010-2011.
And I love the changes made to this bike. The color pattern, both the bodywork and the gold/black details… It's the small details like the "vintage" wire run to the tail light, the chrome lines put here and there, the exhaust pipes that make it unique. And obviously – an open clutch. A must have on a Ducati. A real cherry on the cake – the Ducati badge on a front fender. I enjoy the looks Unique Cycle Work created. Took a retro Italian bike, made it look way older… and more British! My kind of combination.
And not only it looks cool. It rides! And winning a 1/8 mile race at Glemseck 101 (in 2011) proves it.
So it's a complete package. 10/10 from me 🙂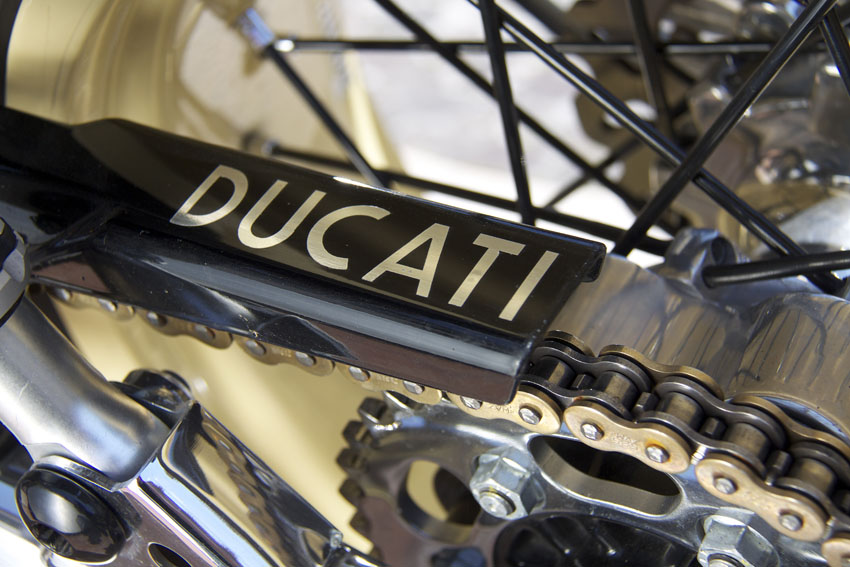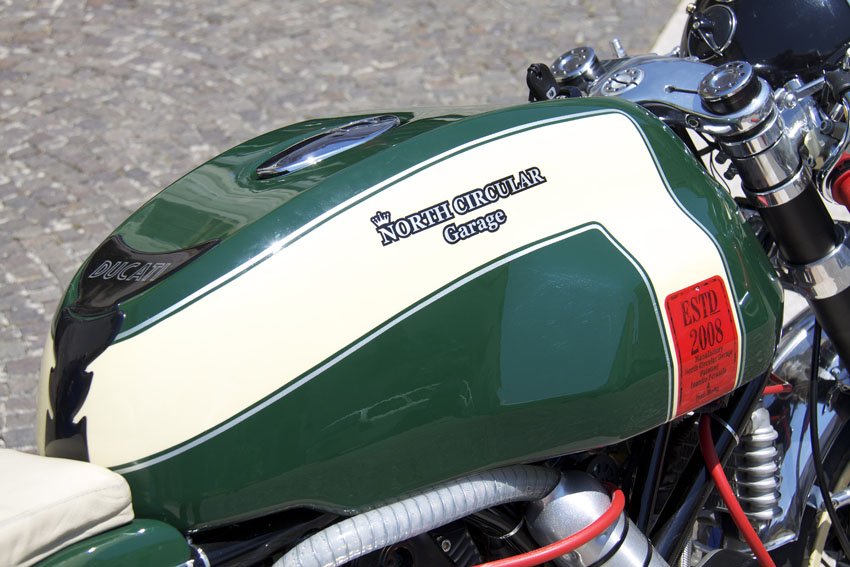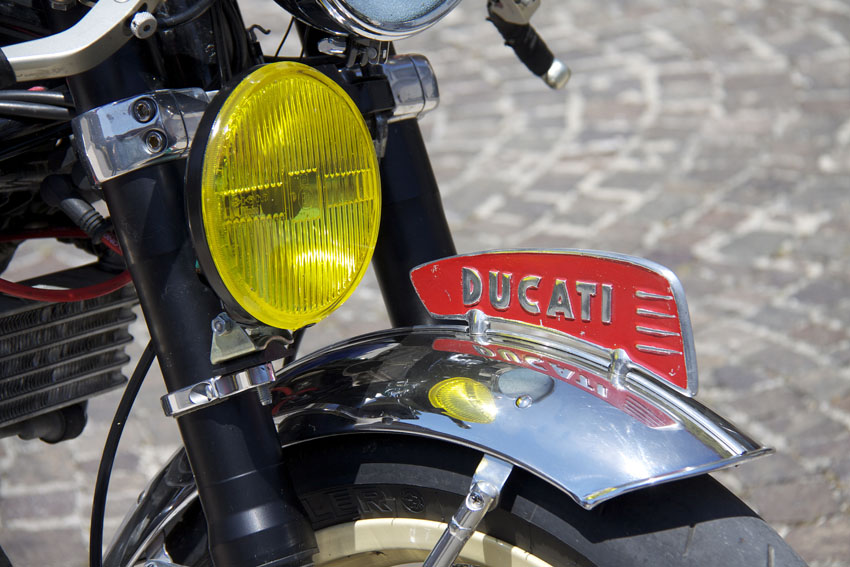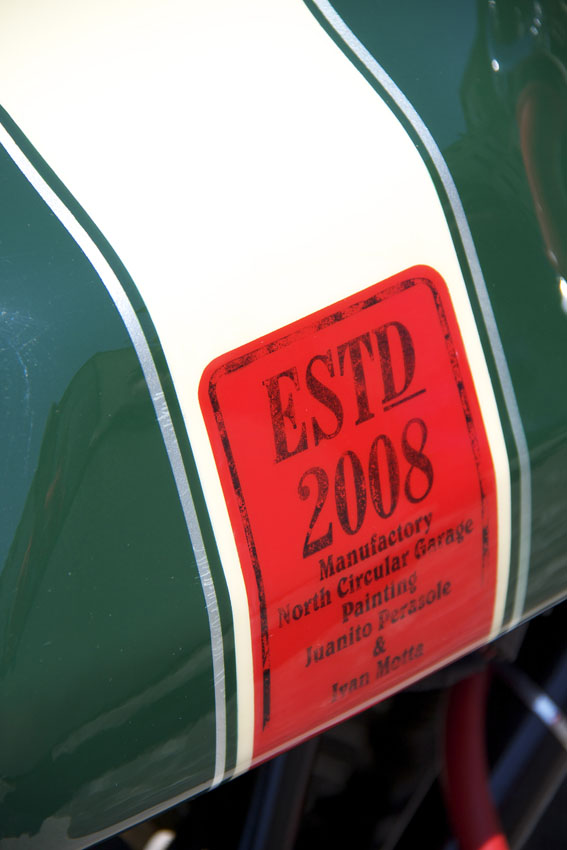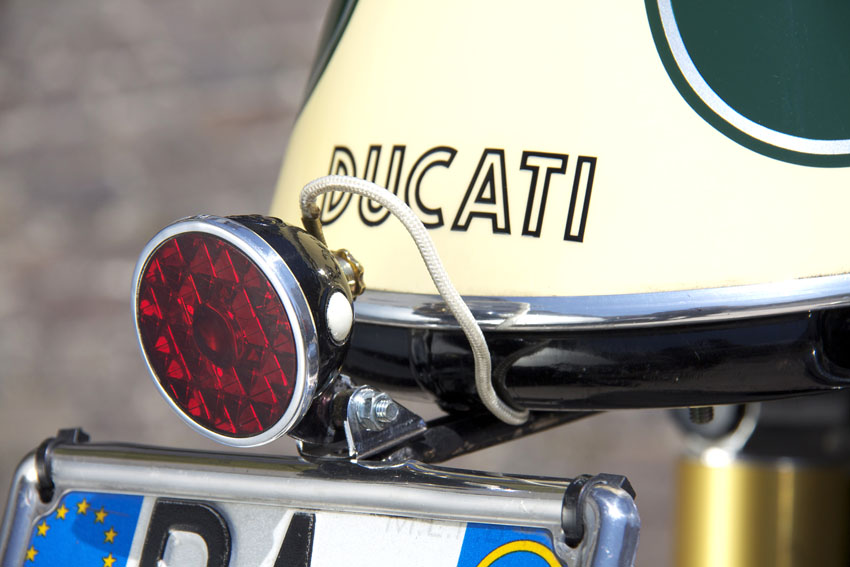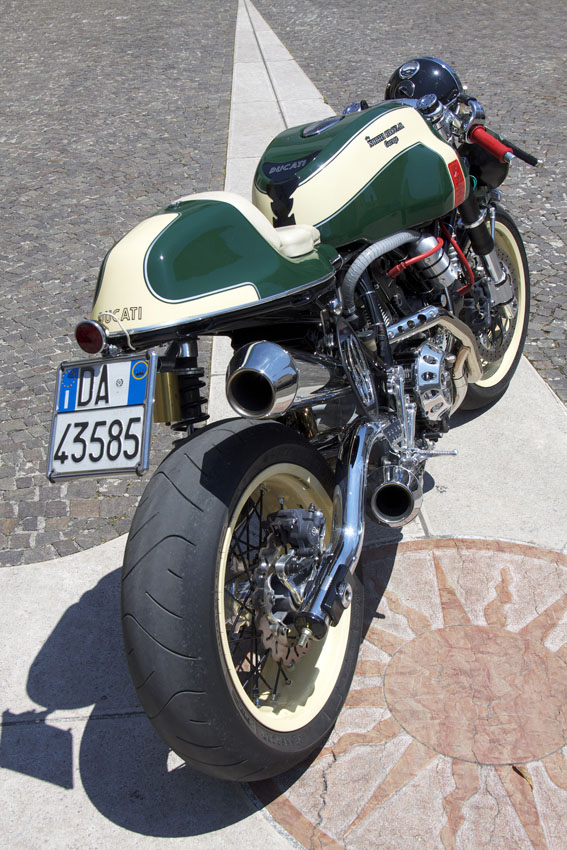 Source: Unique Cycle Work
Comments
comments