Ducati MH900e is one of the most iconic motorcycles from Bologne. Pierre Terblanche's design makes most of his creations instant classics. One of my top 3 favourite bucket list bikes came from this guy: Ducati SportClassic – it happened a few years after the MH900e. Not all are on the "beauty" side of the scale, though… I have to admit – that the first Multistrada is quite the opposite. But – regardless of the subjective opinions – many icons came from his hand.
MH900e is like a unicorn in the world of motorcycles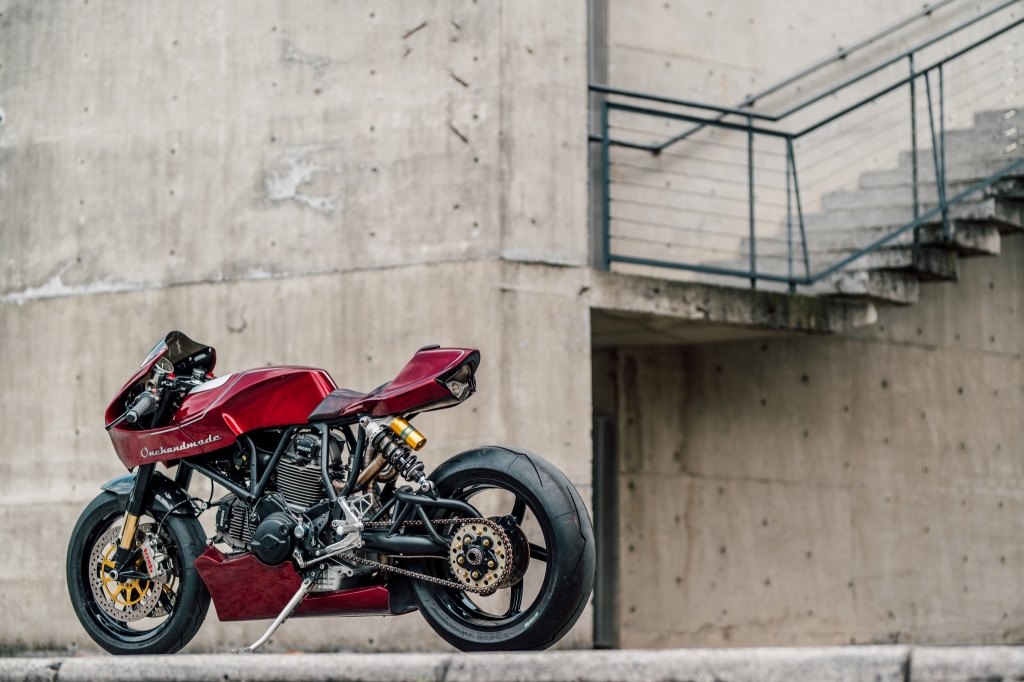 There are stories. The technical data are there. But you hardly see any. And considering its rarity – You almost never see one customised.
Ducati MH900e was only produced for two years – only 2000 of them were ever made. Being a tribute to a 1978 Isle of Man TT Mike Hailwood's race bike – naturally, it became an object of desire for many bikers. It is most renowned by its beautiful rear swingarm, which is an art piece by itself.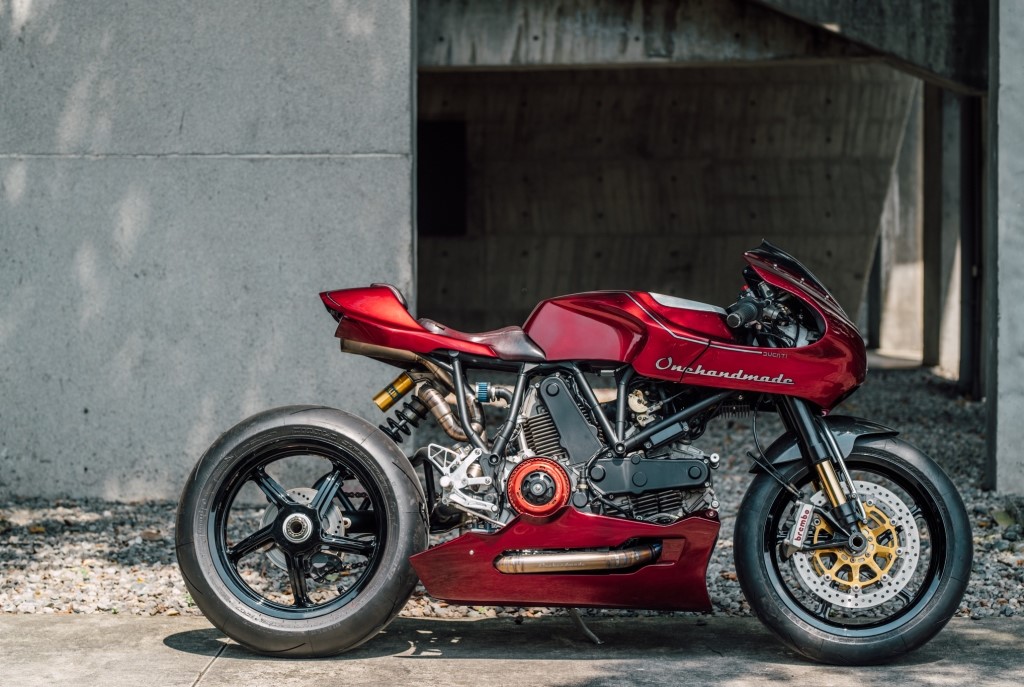 Onehandmade took the risk of modifying it – and it paid off. They did it exactly right – keeping the racing spirit, preserving the unique aesthetics and trademarks of the genre.
A true restomod
The mods include – fairing, tank, belly pan and the tail. All handmade with aluminium. It seems almost impossible when you look at the tail design. The level of sophistication in the shapes – it seems like they could come from the factory. These aluminium pieces made the bike look more aggressive while keeping it modern (only a Ducati can pull it off with such ease).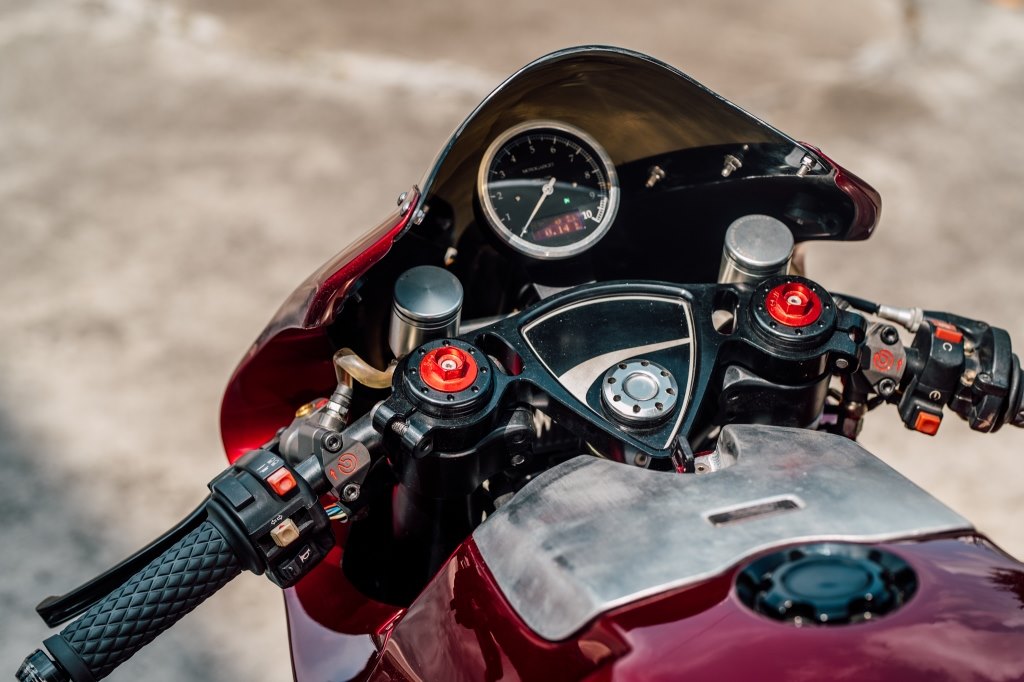 Aluminium parts accommodate modern LED lights in the back, and a custom housing of the distinctive headlight. All painted with beautiful and deep red and white colours. There is (seems like an obvious thing) Motogatet set of accessories on boards – speedo and turn signals, that supplement the details list.
Getting to the technical aspects…
with Onehandmade it's never only about the looks. The exhaust is made of titanium – keeping it raw and super light. You cannot go wrong with that material. The design of the pipe in the belly pan seems like a tribute to the late Paginale. Rear shocks wear Ohlins badges. The front end comes from a Ducati Monster 1100. Steering damper and Brembo brakes from 1098 model.
The result is stunning. I have a severe weak spot for retromodded Ducatis. Like I love Walt Siegl's entire portfolio. Onehandmade just became one of my favourite custom workshops.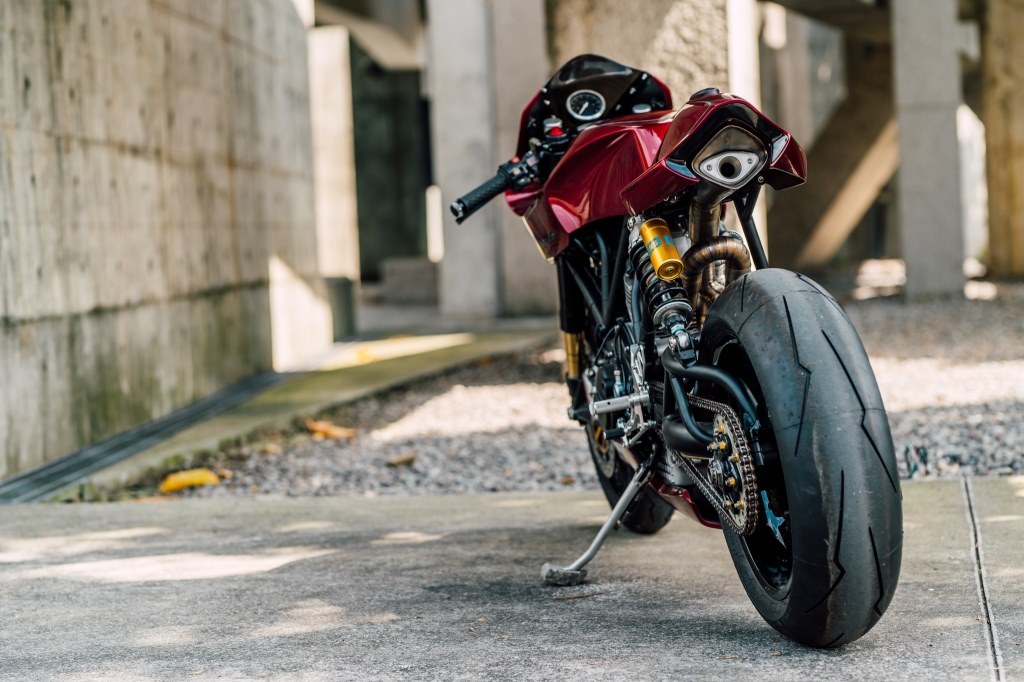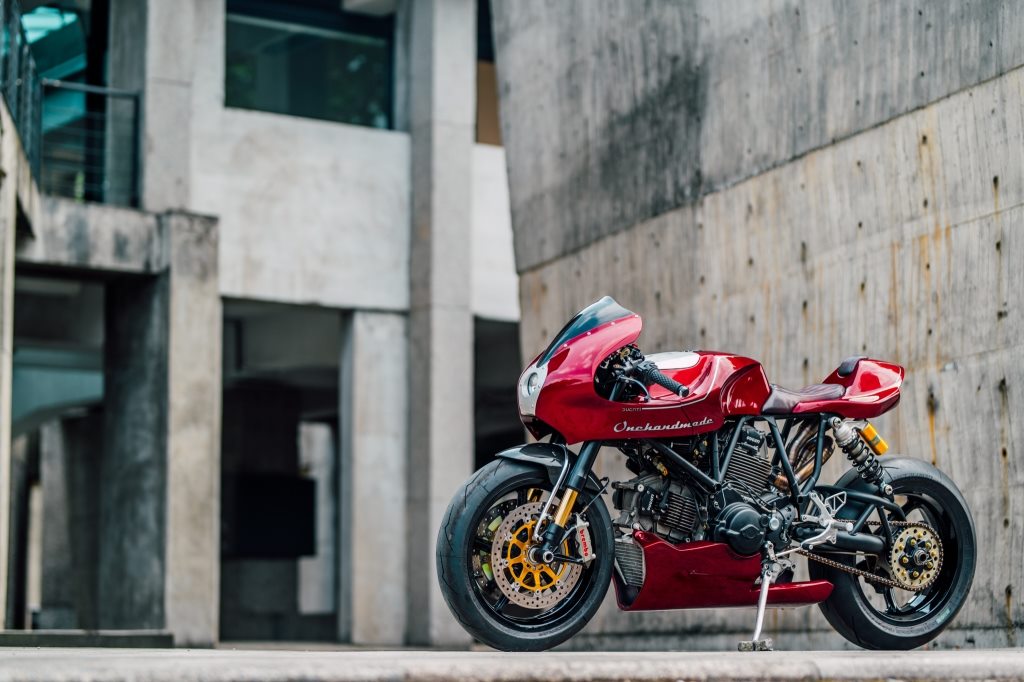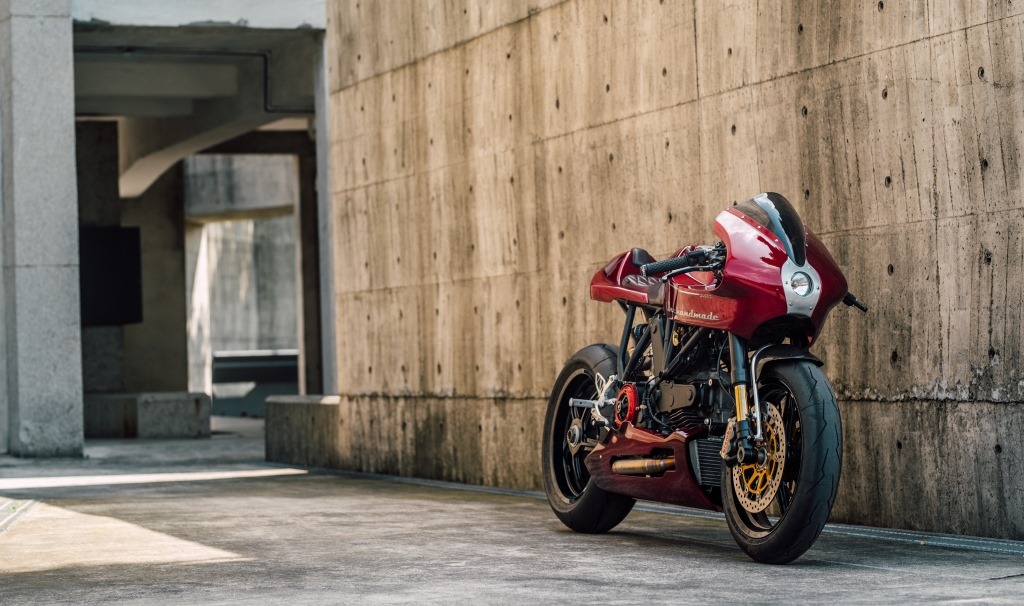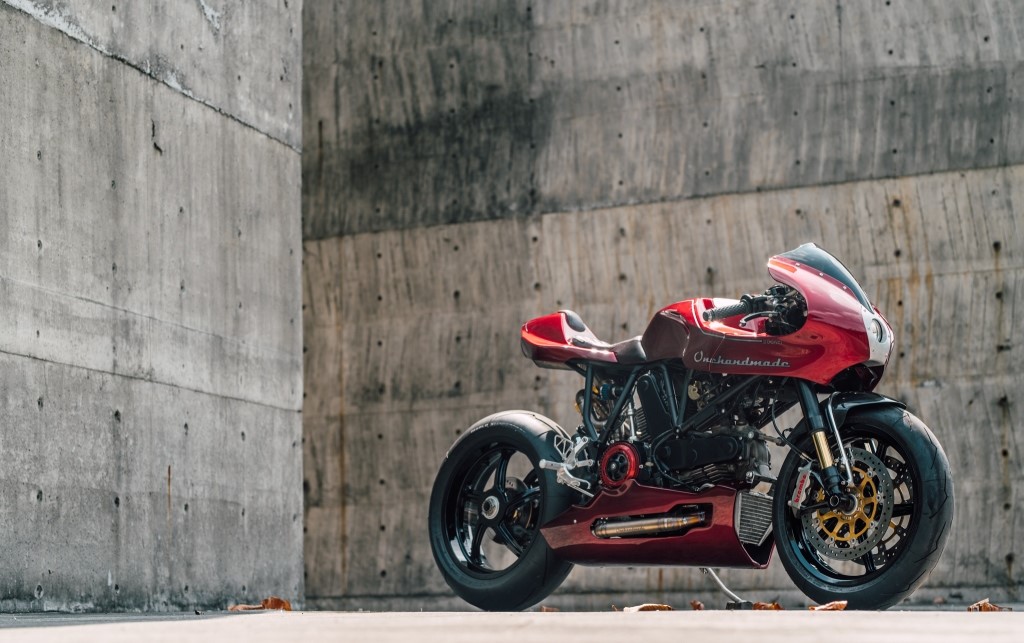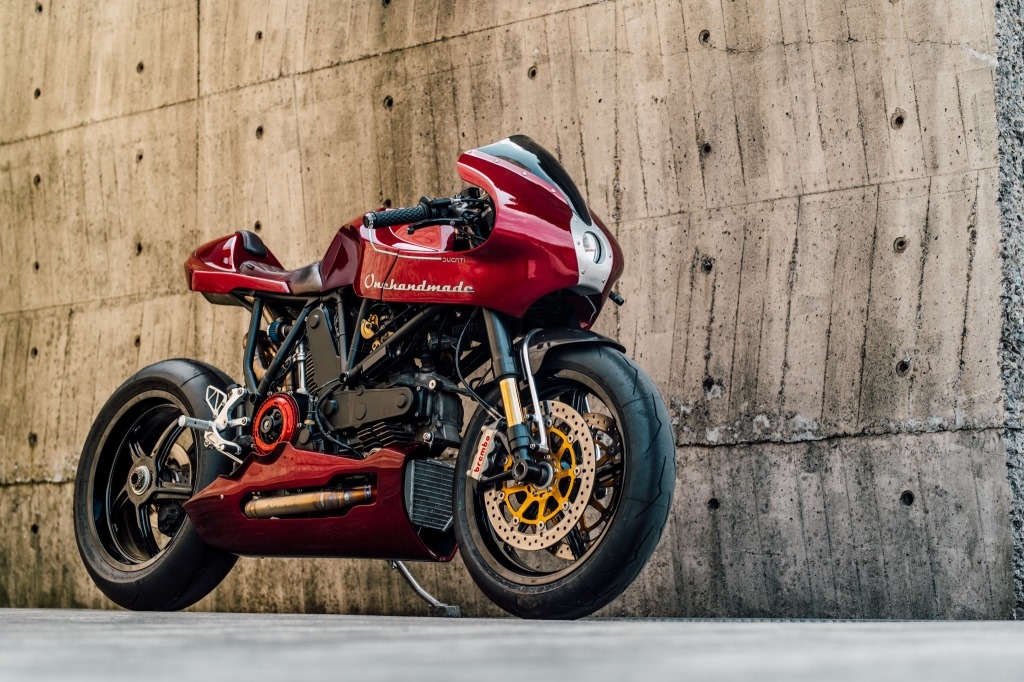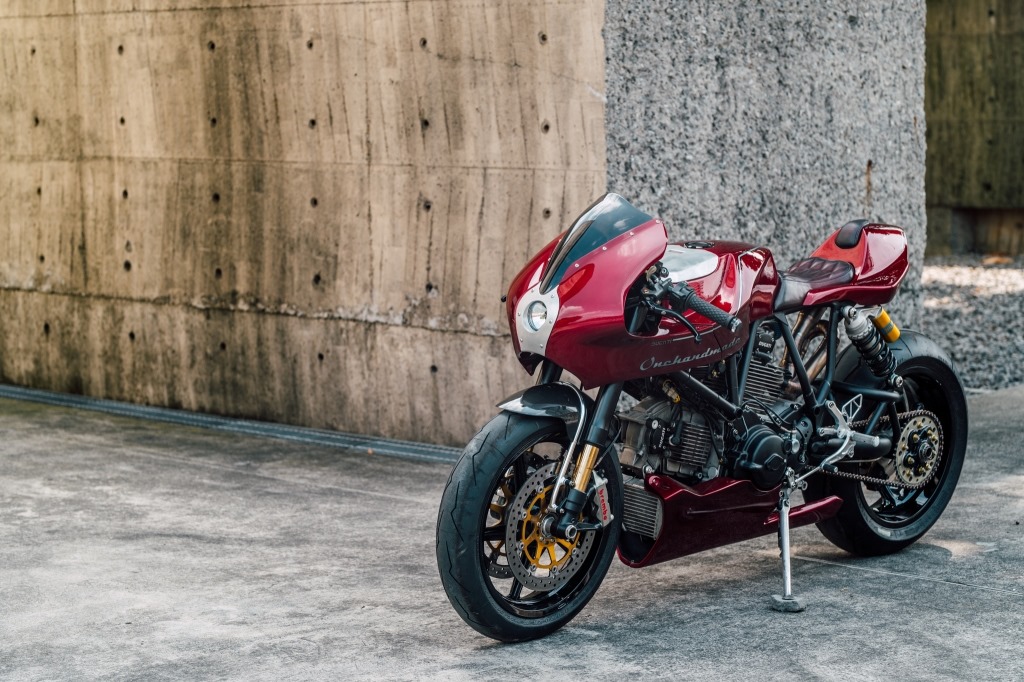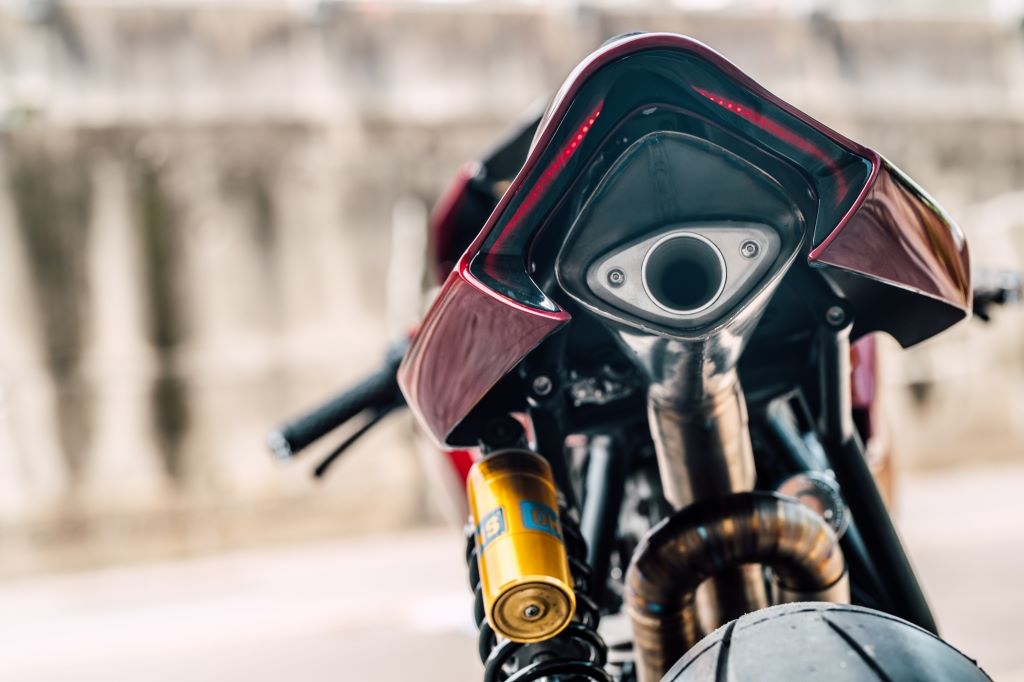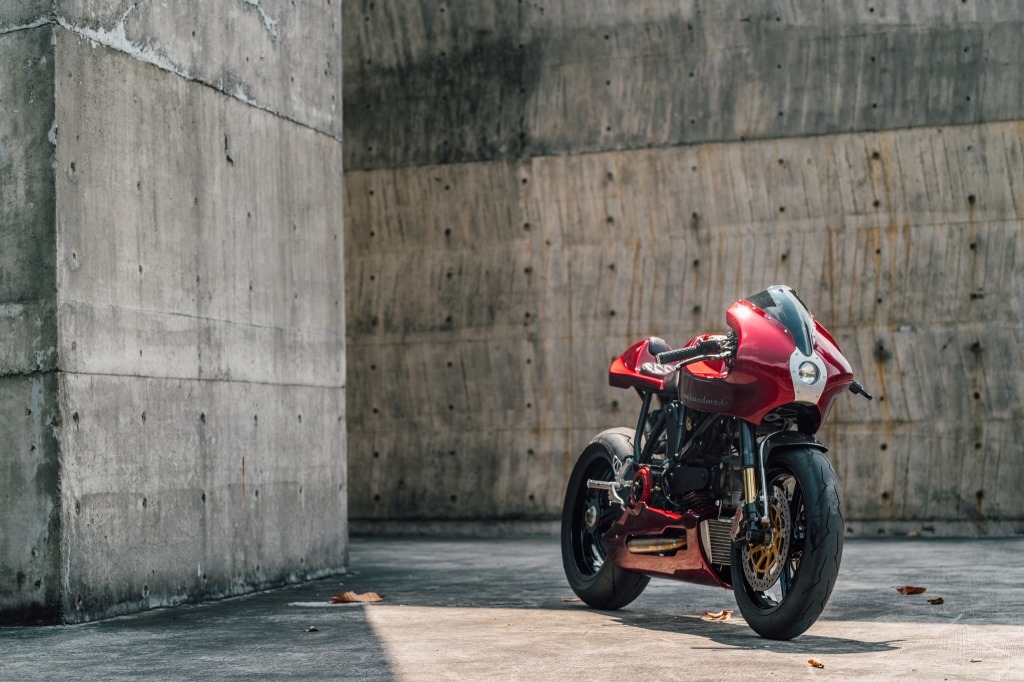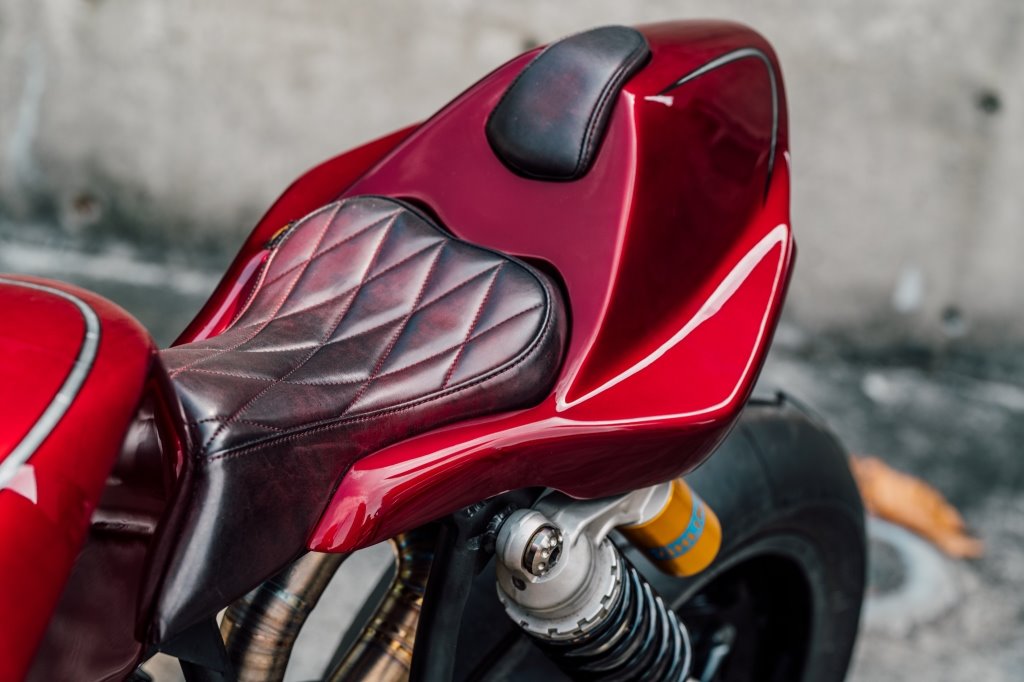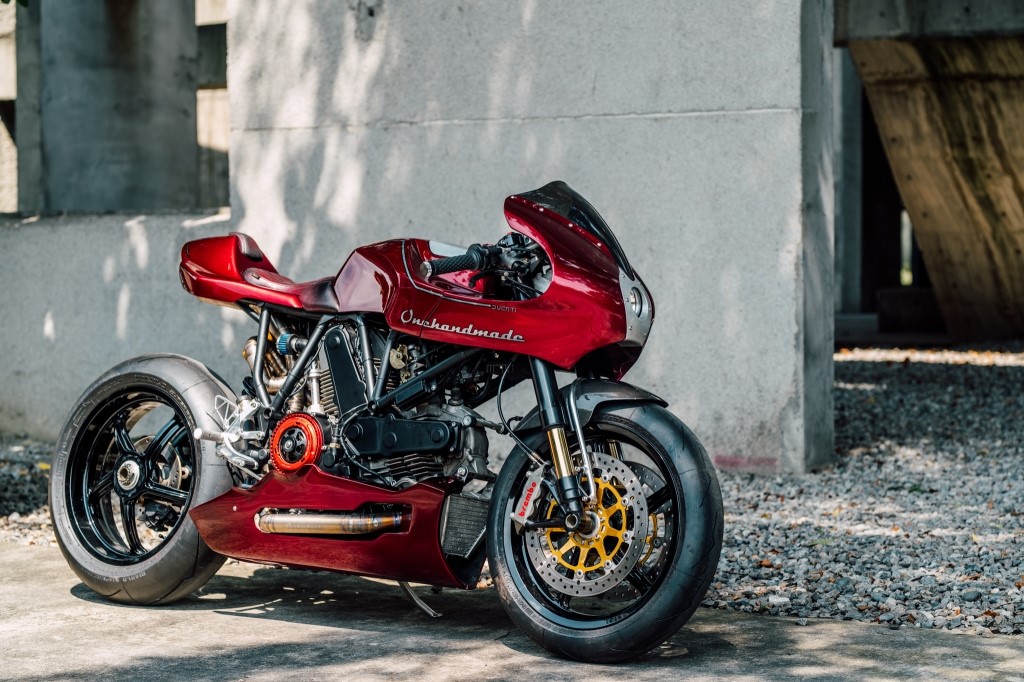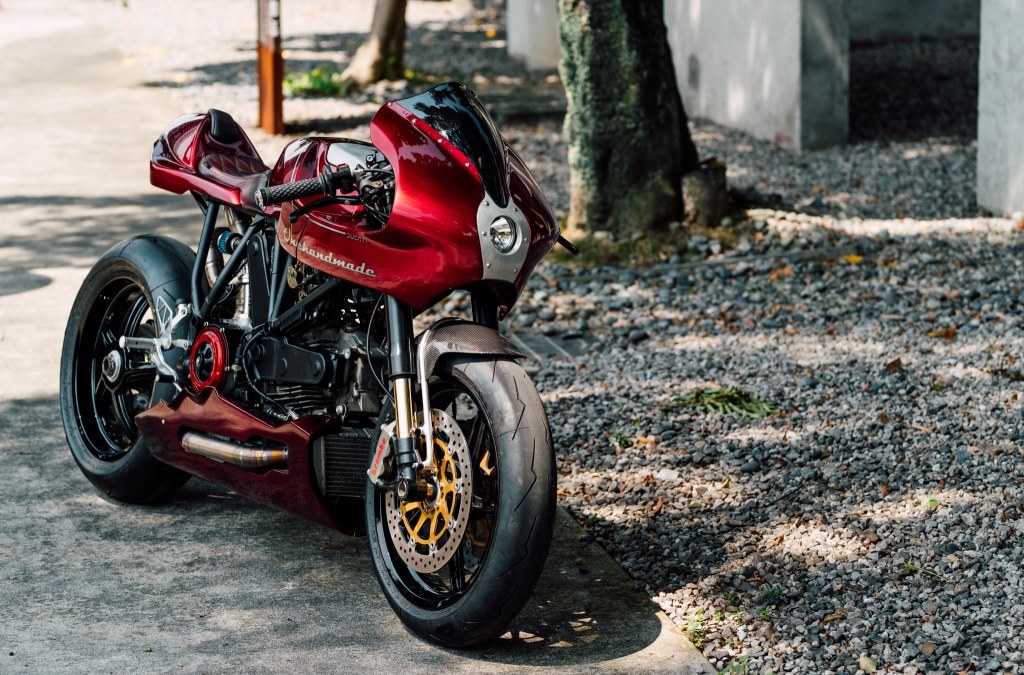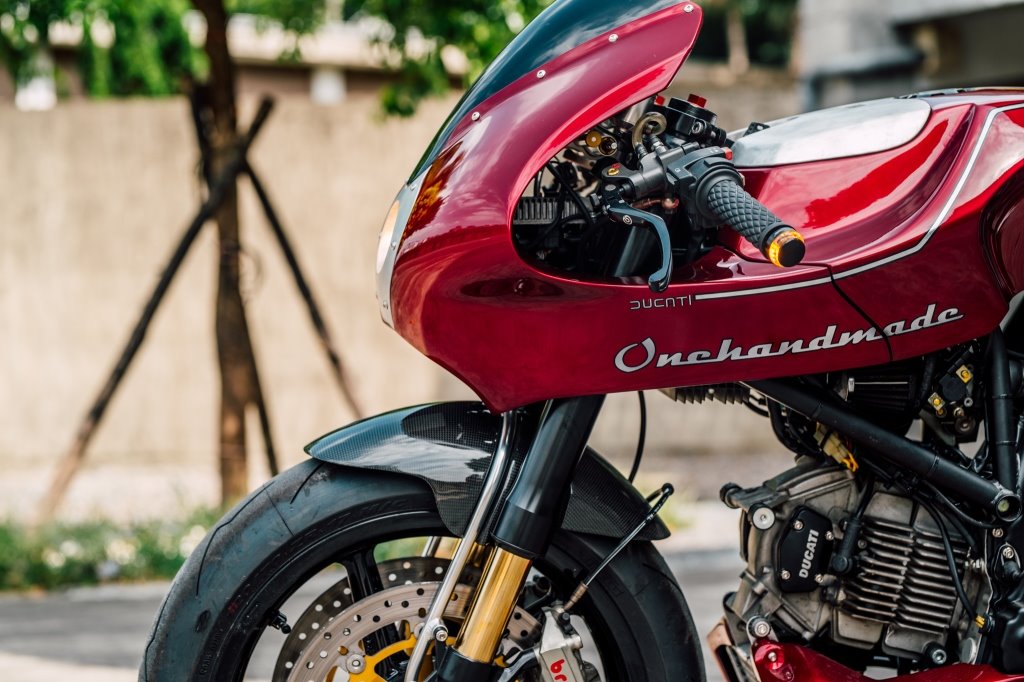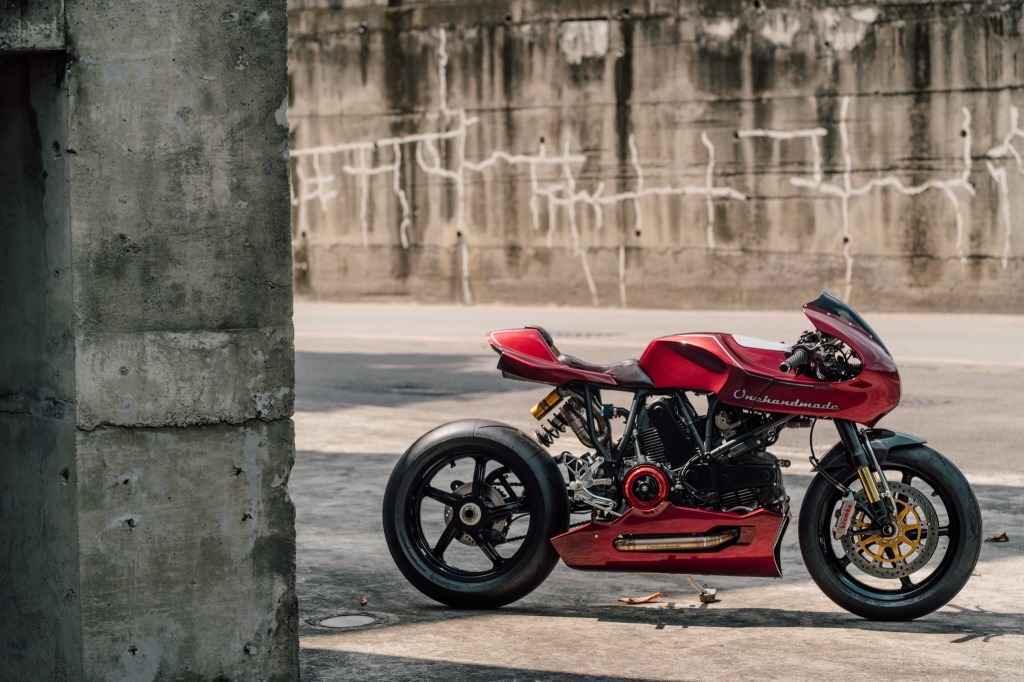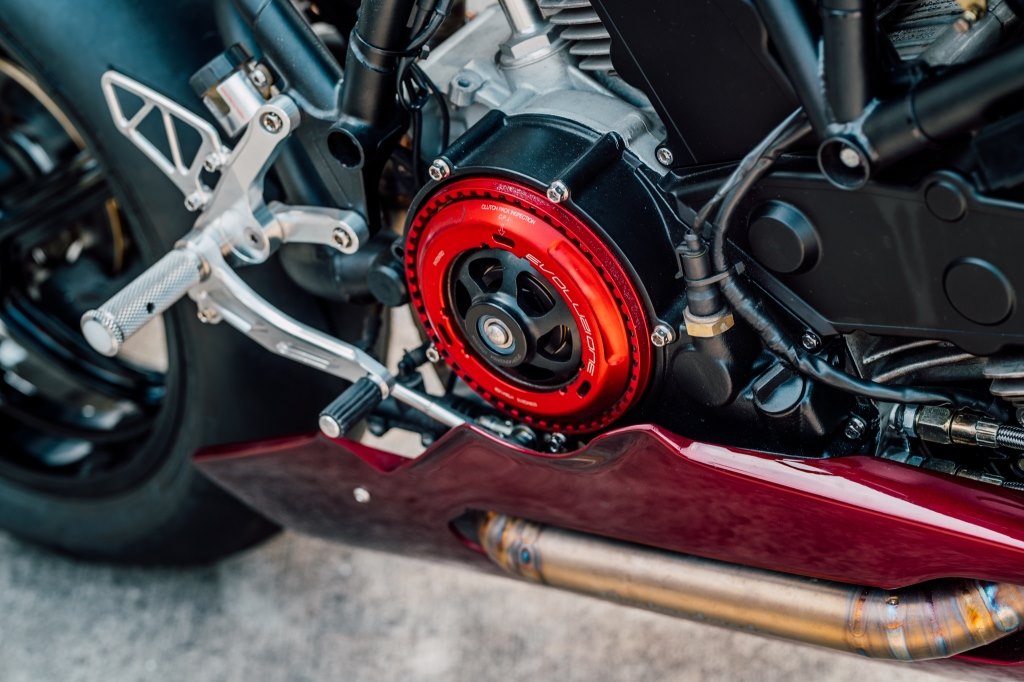 Source: Onehandmade Facebook | Photos by: JL Photography
Comments
comments