GT1000 is a brilliant bike. A Ducati's answer to the growing nostalgia on the market of motorcycles. A short-lived series, as probably they were about 5-10 years too soon with the concept. But the "Sport Classic" line is spectacular. The GT version was a "Grand Touring" one of the genre – so it wasn't as faithful to the Cafe Racer culture or Ducati sporty heritage. The Maria Riding Company fixed it, by adding a little Paul Smart parts and transforming it into a retro racer.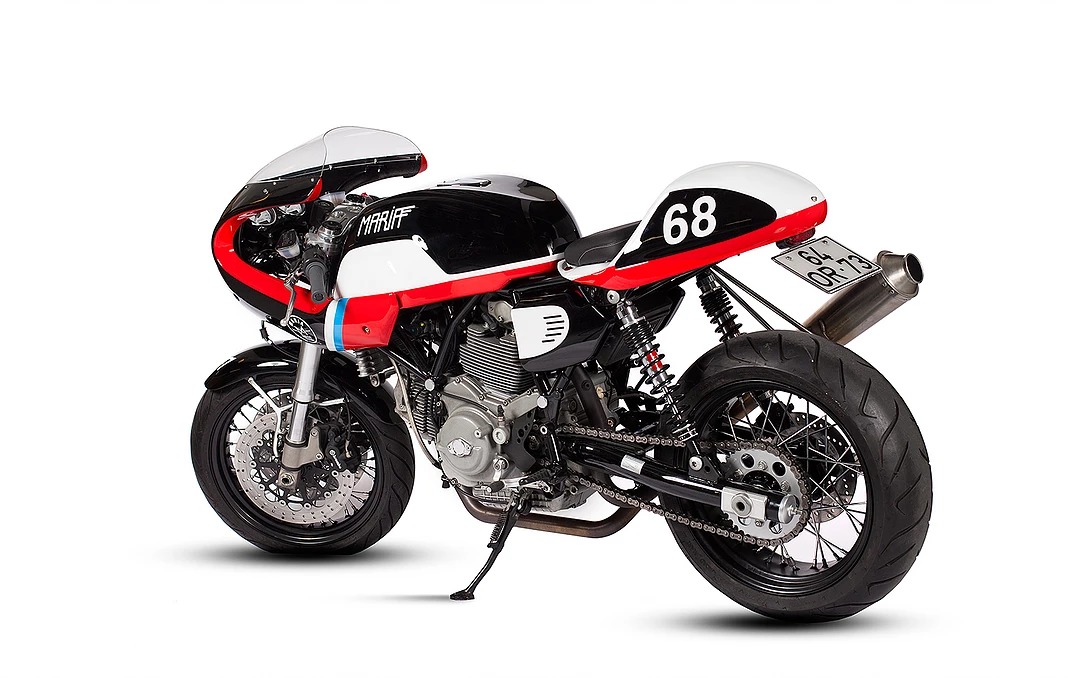 It was built for a client
The tank was changed to Paul Smart one. The seat was custom made. The high stock handlebar was swapped to LSL clipons. The side covers and fenders were left stock. The goal was to reinvent the Touring bike and make it a better fit for the track days.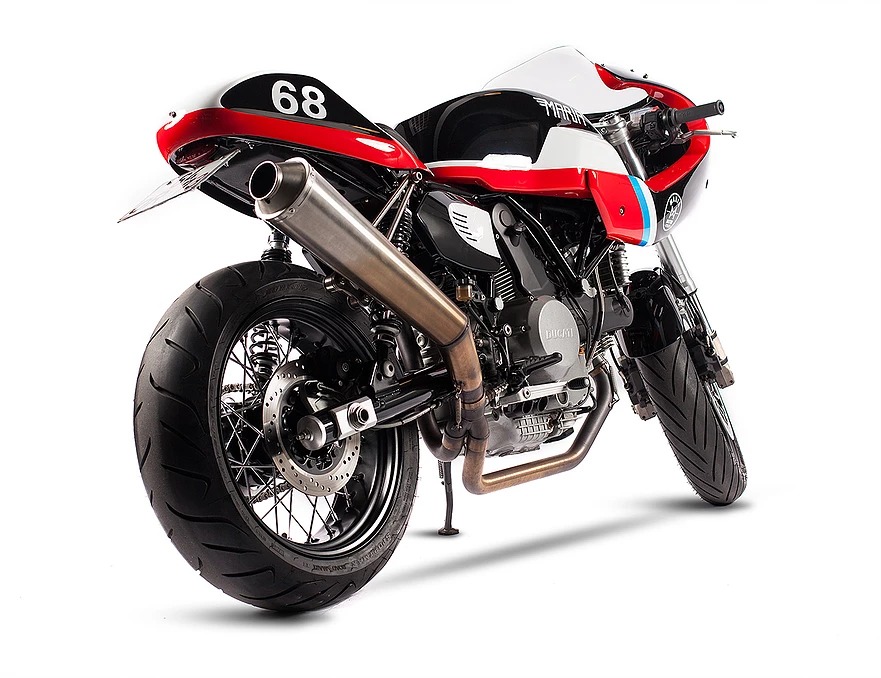 So they retuned the front suspension and swapped original Sachs shocks to the Bitubo, better equivalents.
Our client didn´t want to have front light, turn lights or mirrors, but to minimize problems with authorities we install a small fog light in the fairing. It´s a choice that didn´t compromise the look of the bike, and even gave it a more aggressive appeal.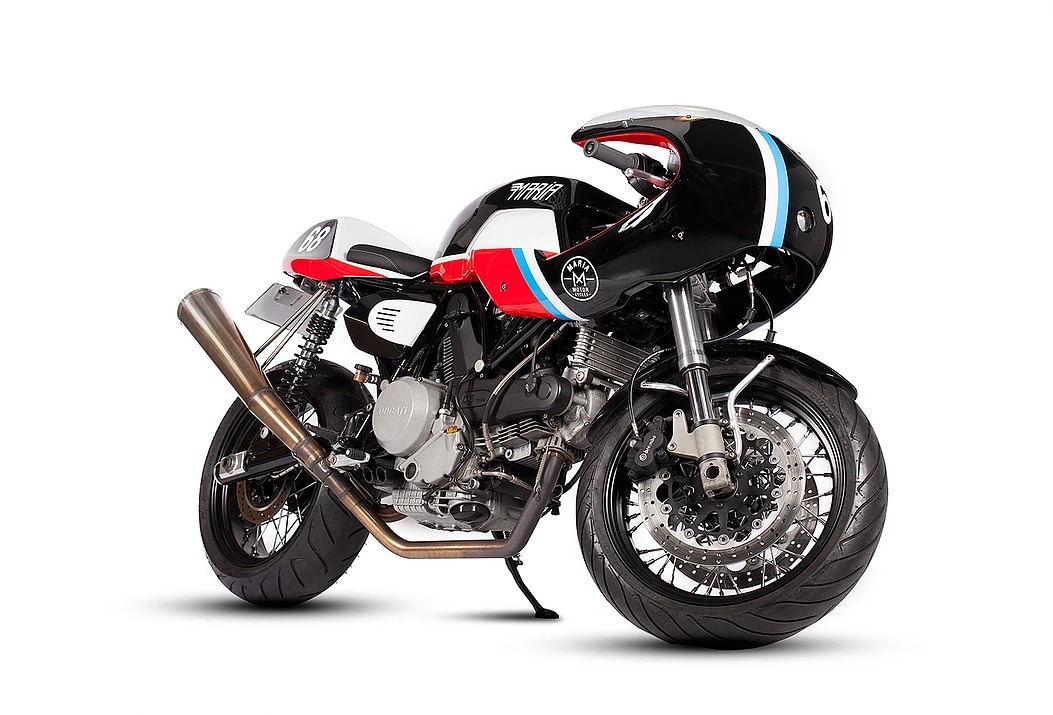 Regarding the technical part – there were two significant changes. One: Termignoni exhaust system was installed, and the ECU reprogramming followed.
Supporting the "built not bought" philosophy
The cherry on top is a "racing" paint job. It's not easy to improve on the SportsClassic. But Maria riding company delivered. You can tell it's a Ducati. The styling fits perfectly what the client expected, and stays true to the Ducati heritage. It's great to see that these rare machines are kept on the road.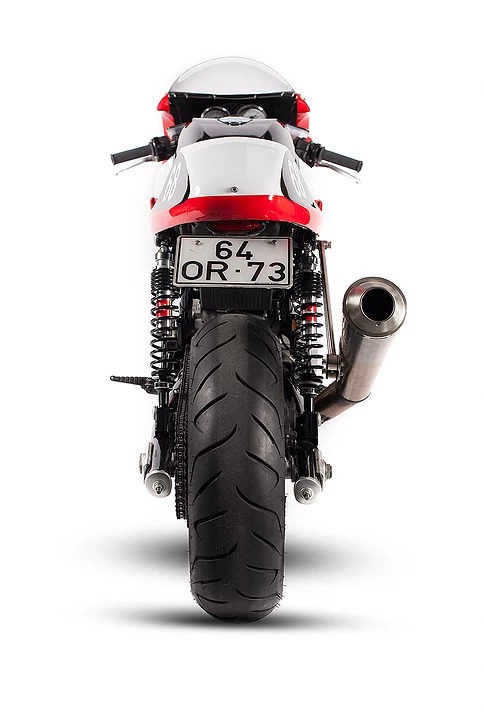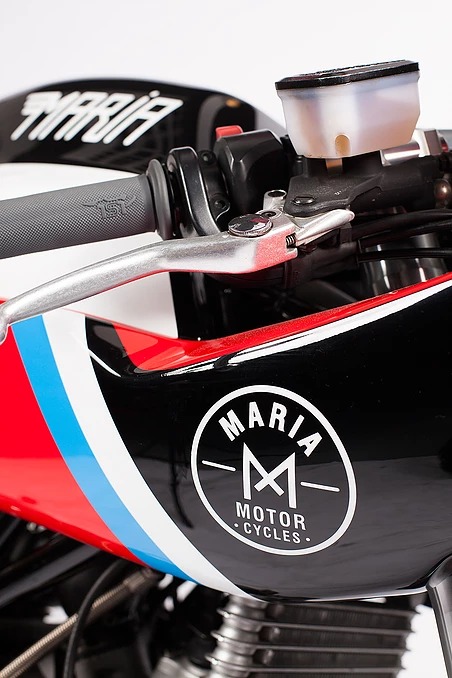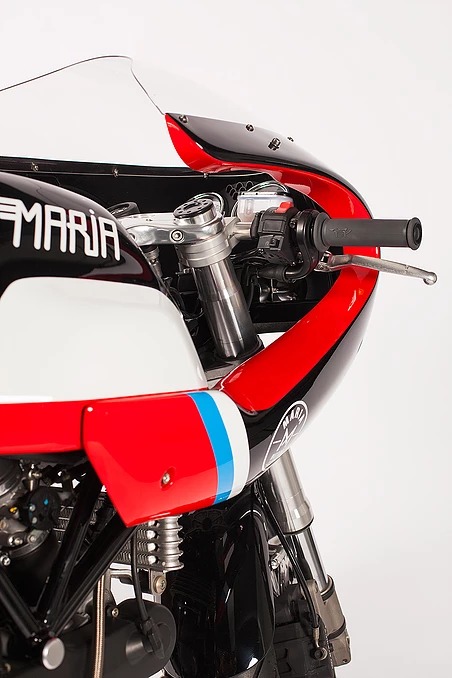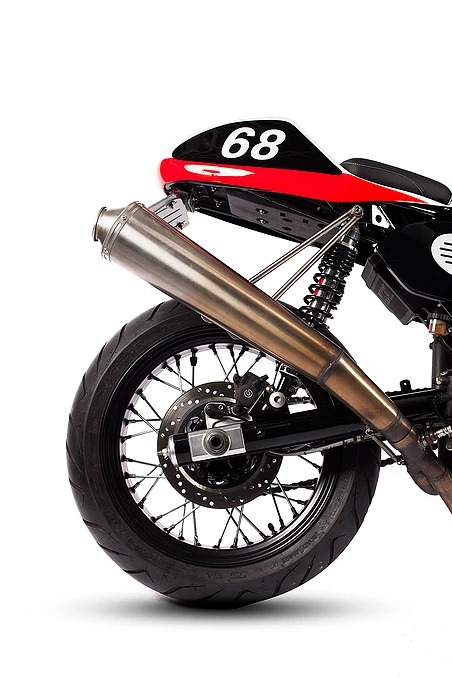 Source: maria-ridingcompany.com | Facebook
Comments
comments