I just noticed that this blog was recently quite one-sided regarding the type of featured motorcycles. XJR 1300, Z1000, Four modern classics and a Franken Gixxer with a B12 engine. It's a pretty muscular setup.
So I decided to get a little lower with engine displacement and more mainstream regarding the type of builds. I started browsing for some old – classic cafes that I overlooked in the past.
And found this beauty from 2016.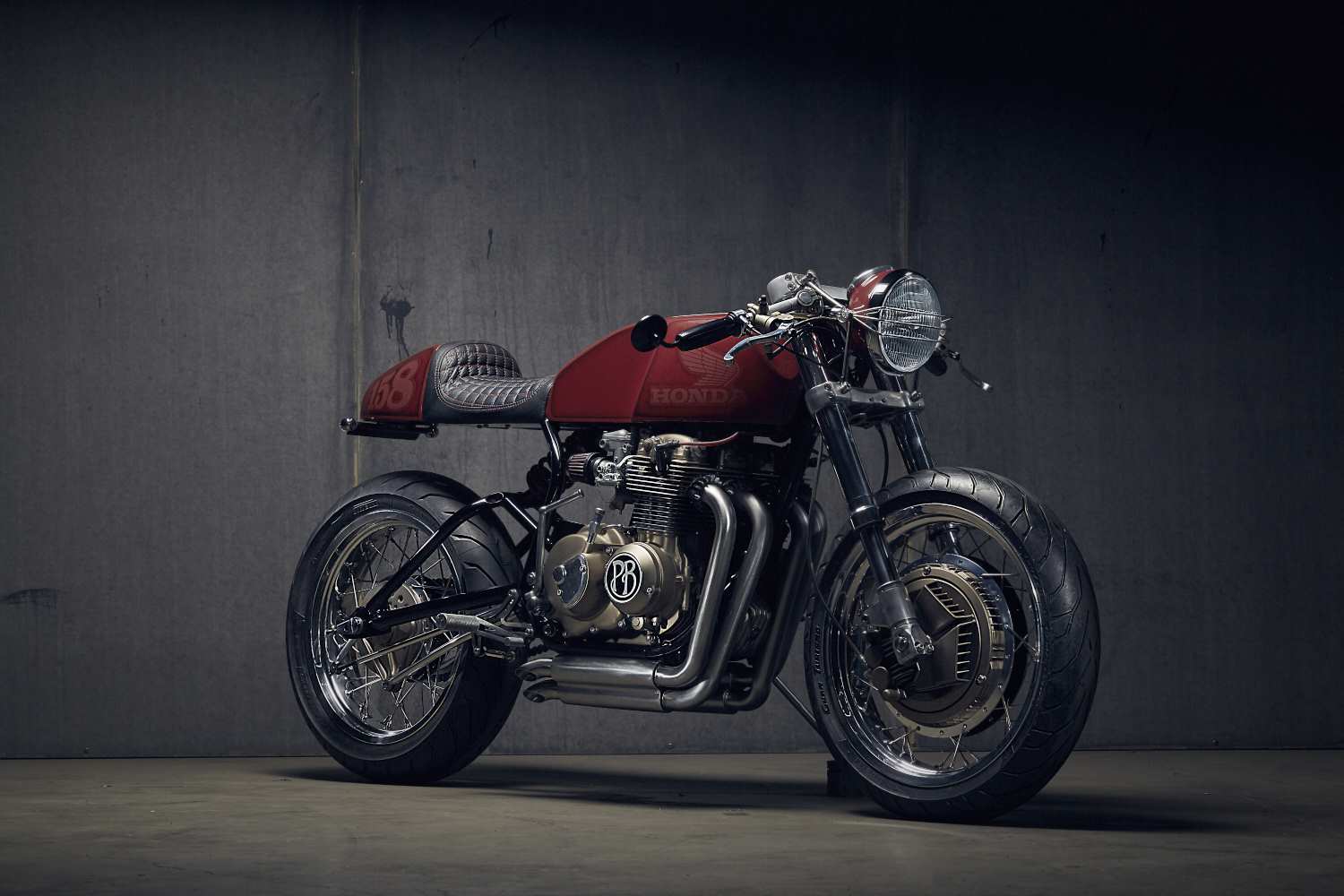 If I was ever going to describe the perfect blend of cafe racer build based on a true classic with a perfect amount of restomod – this would be it. And below this simplicity and pure style – is way more than meets the eye at the first glance.
Classic
The donor bike is a CB400F from 1974. Bought for $350. Spoked wheels, pretty little air-cooled R4 engine.
Restomod
The front USD forks are from a Ducati Monster. Bolted together with an awesome looking, completely rebuilt CBX550 disc brake hub, modified to fit into this spoked wheel. Custom made rear end accommodates a central shock absorber from Triumph, a custom swing arm, and a floating seat design.
Cafe Racer spirit
It's a simple concept. The baseline of the seat and tank is a straight line. The steering head was lowered, so the upper line of the bike also stays low. The speedo is integrated with a headlight. Small bar-end mirrors and hidden brake fluid reservoirs with minimalistic turn signals add up to an ultra light looks – which is exactly what it should be like.
For me this thing is perfect.
Well, maybe a front fender would be a nice thing to add, but I get that PopBang is located in Australia – so probably they don't need one there…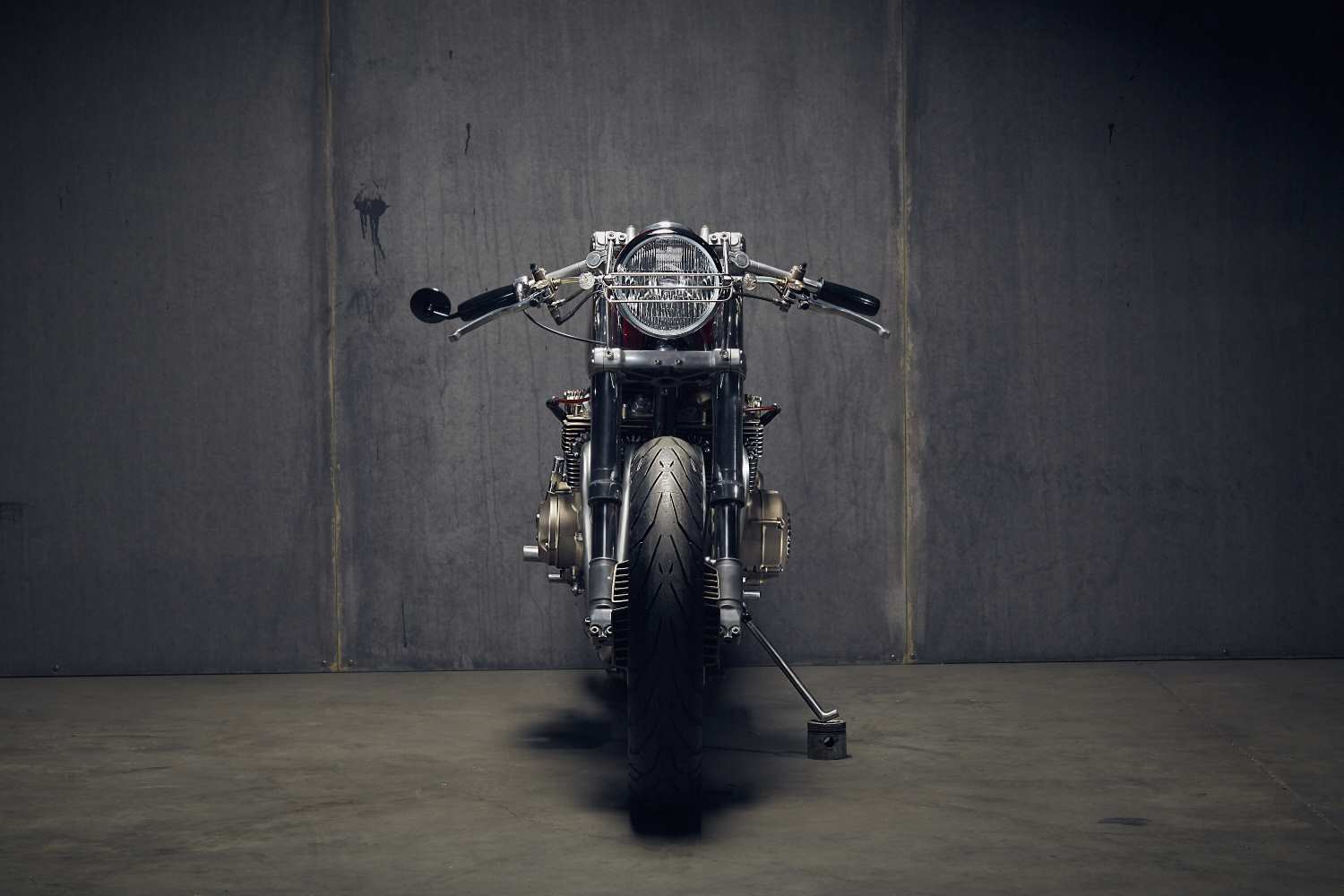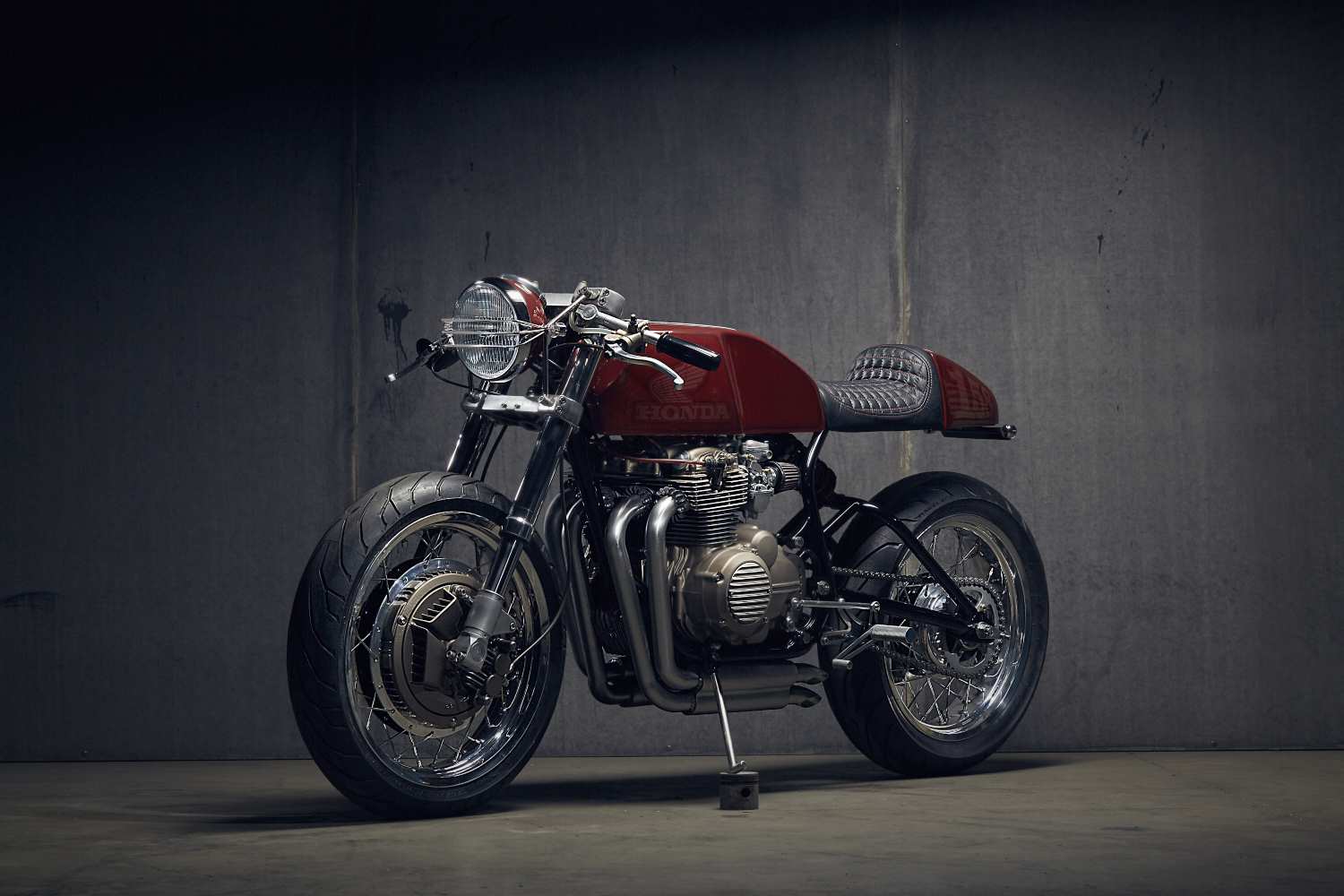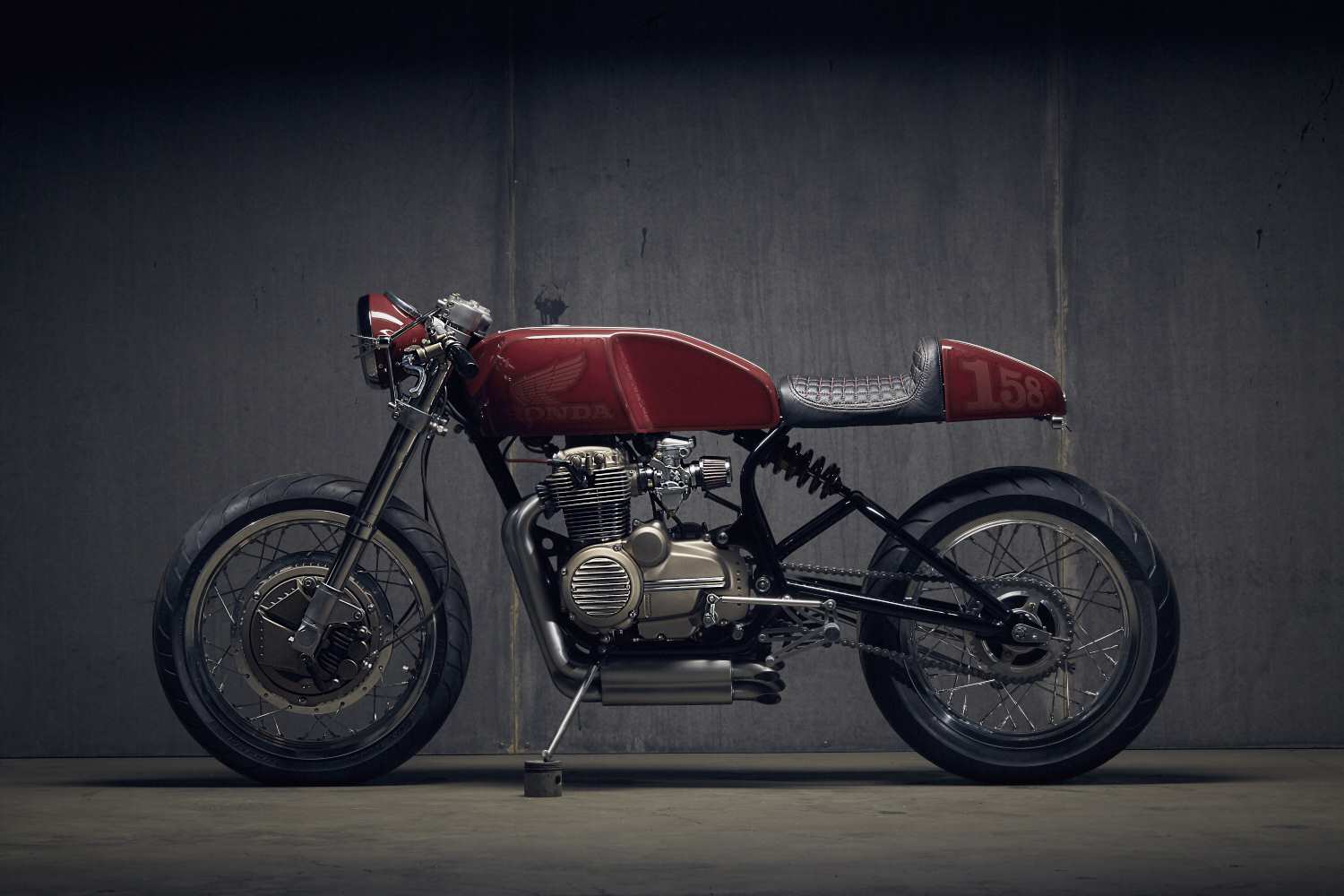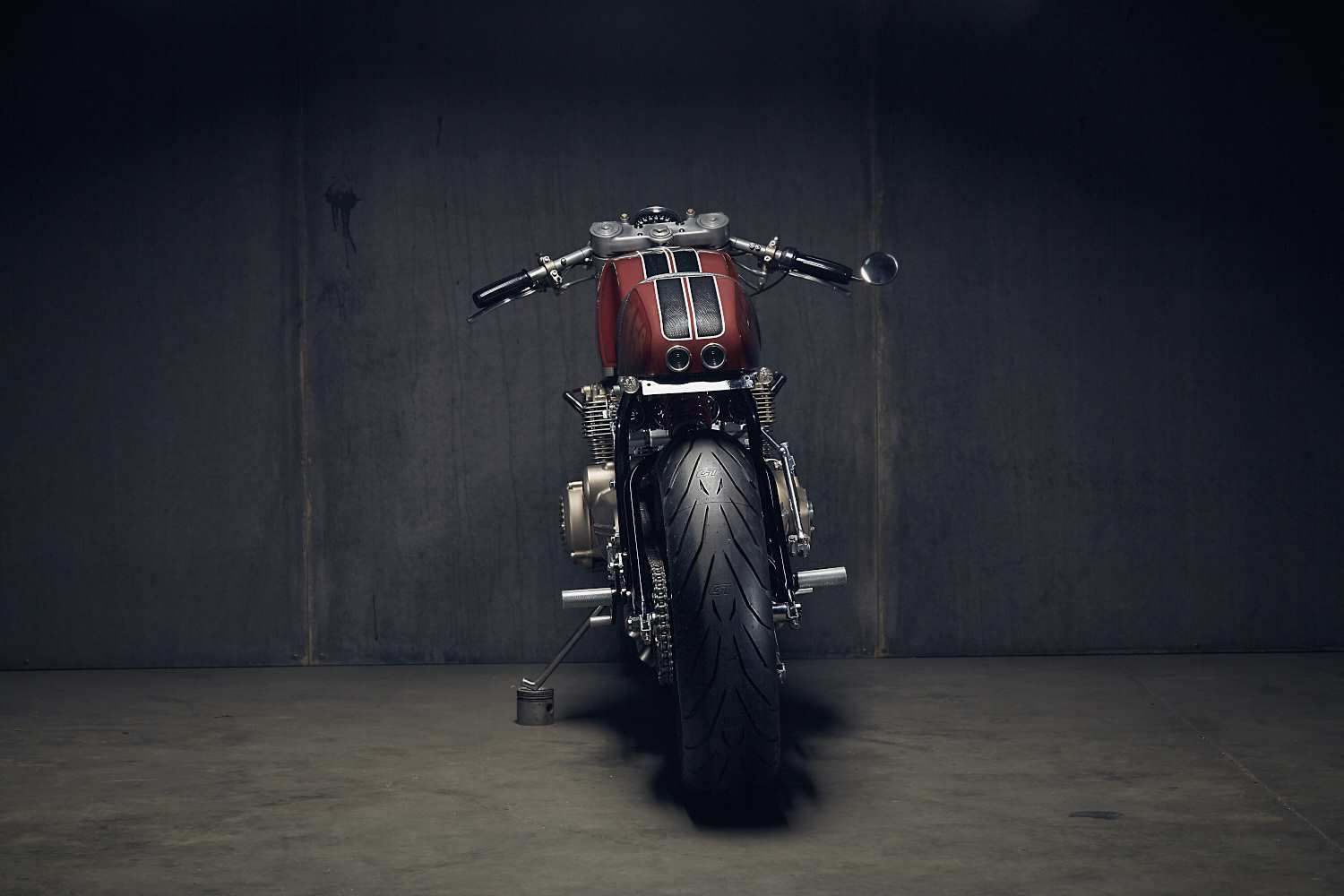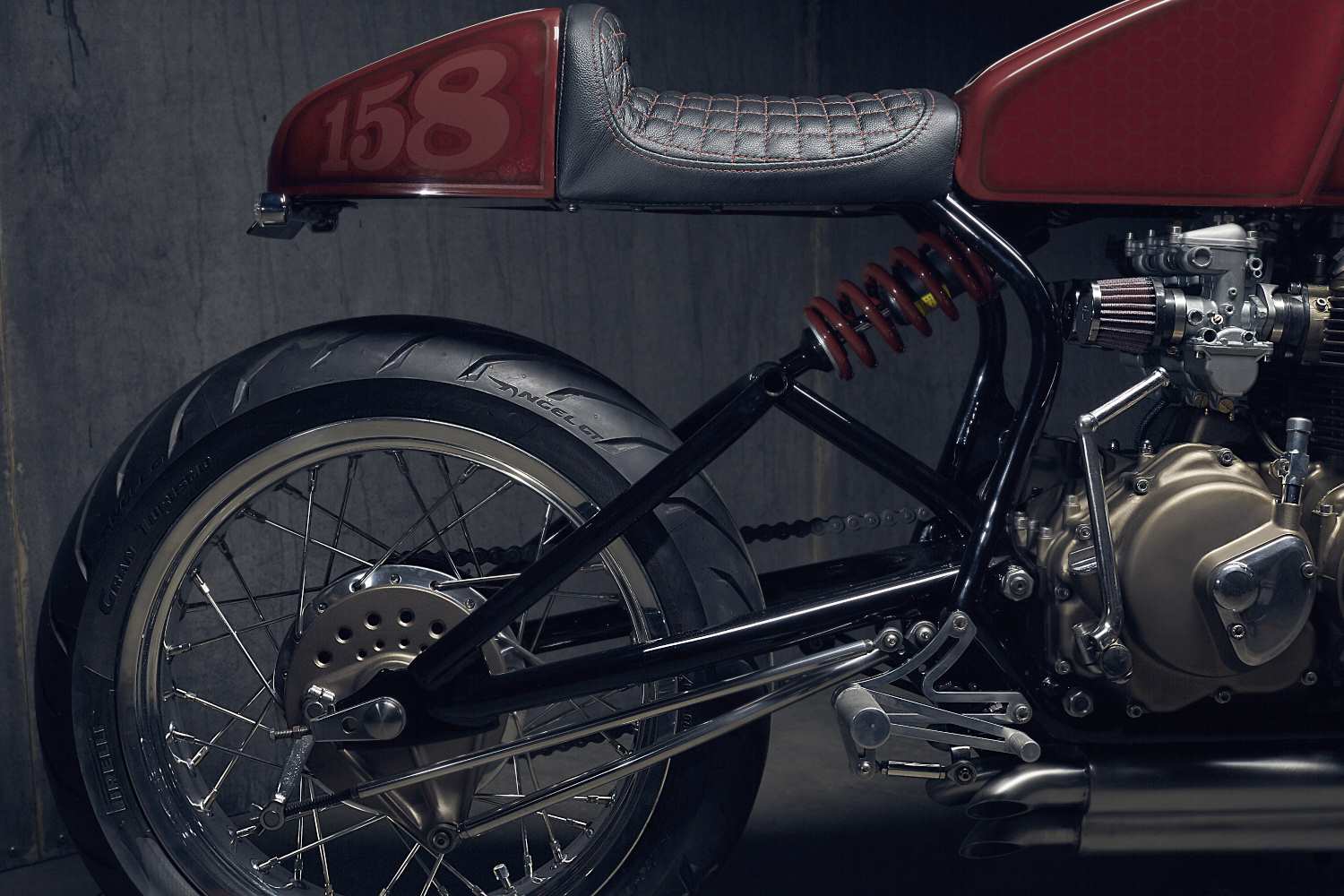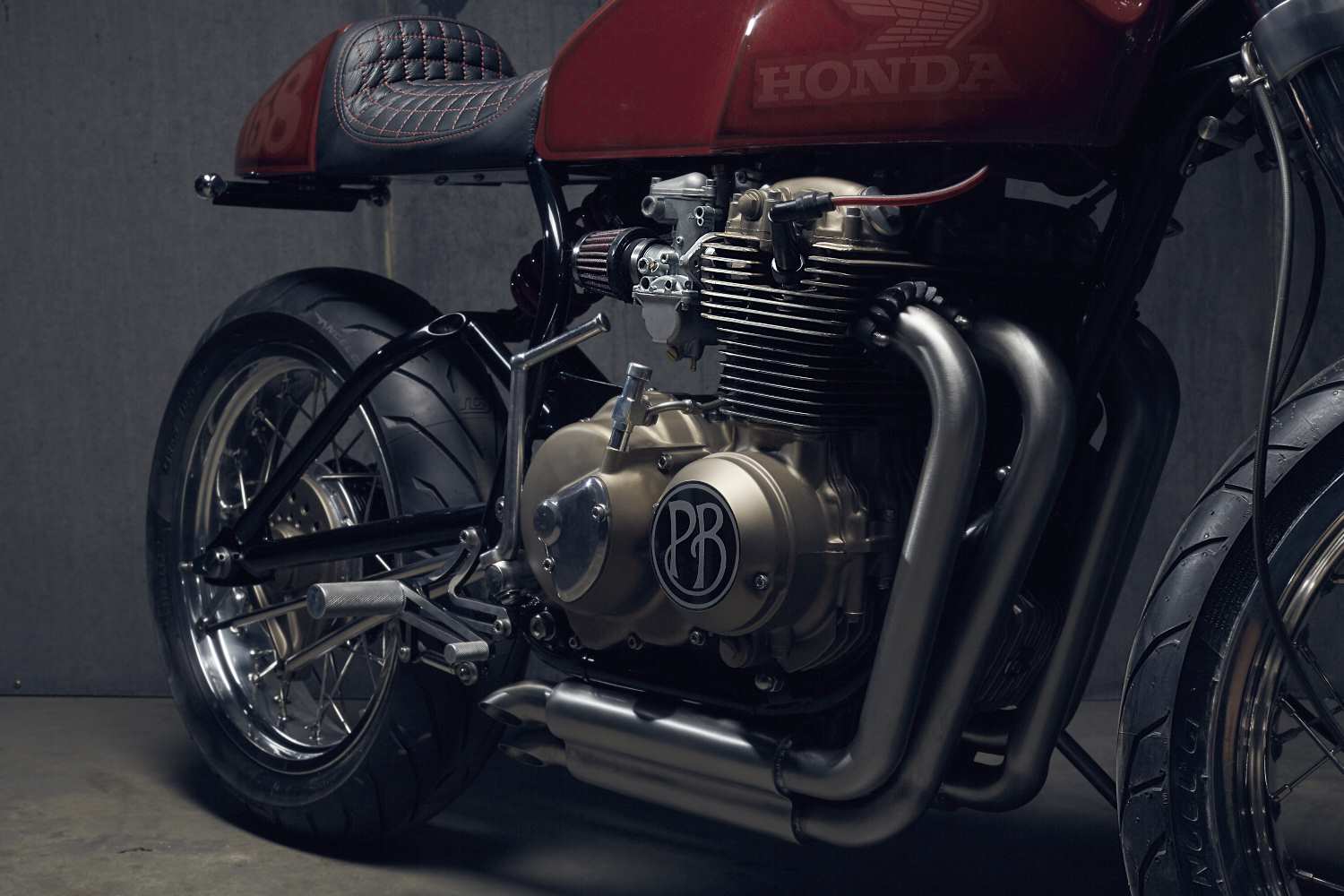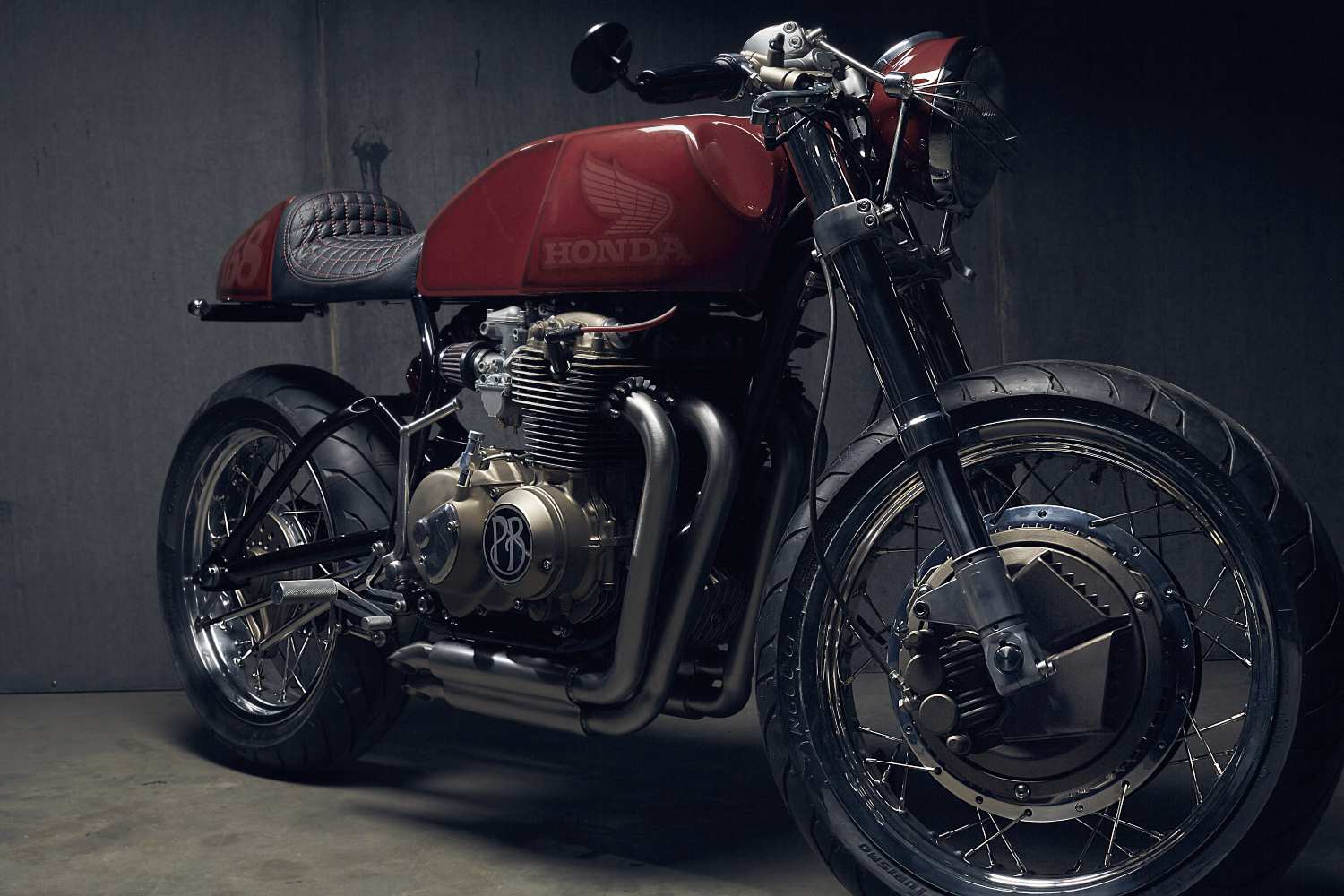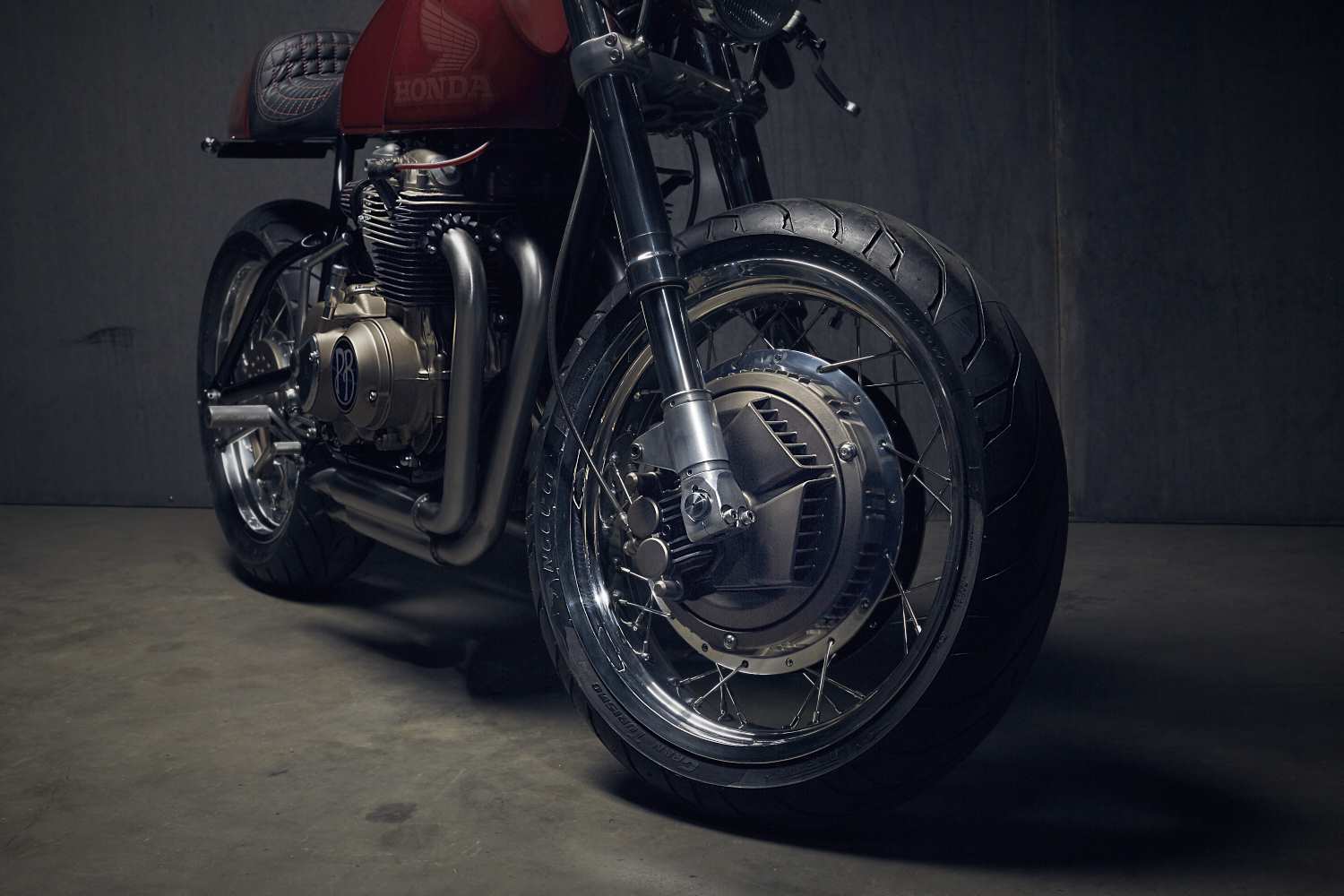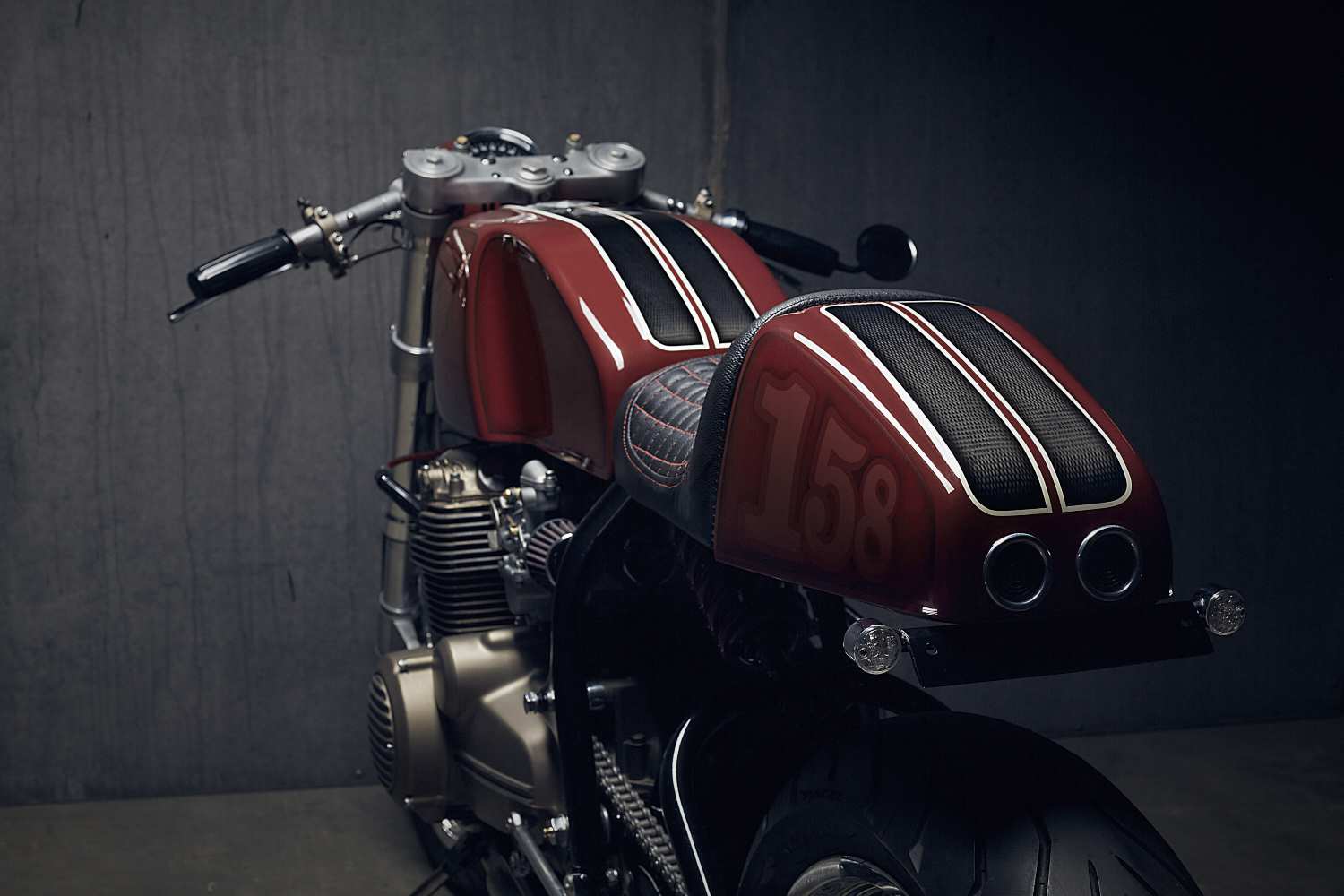 Source: PopBang Classics website
Comments
comments