Suzuki GSX-R Cafe Racer. Can this sentence be true? Well, if you are a purist geek – then no. Suzuki is not a British brand, it's not from the 60s. So – it's not a cafe racer.
But… if you'll reach for the roots of this community… and admit that times are changing. There is a new era of builders, there is this thing called the internet – which makes it easy to share the passion across the continents. Motorcycle manufacturers are growing. The market is booming with accessory parts and hundreds of builds every year… The donor bikes often don't fit any segmentation.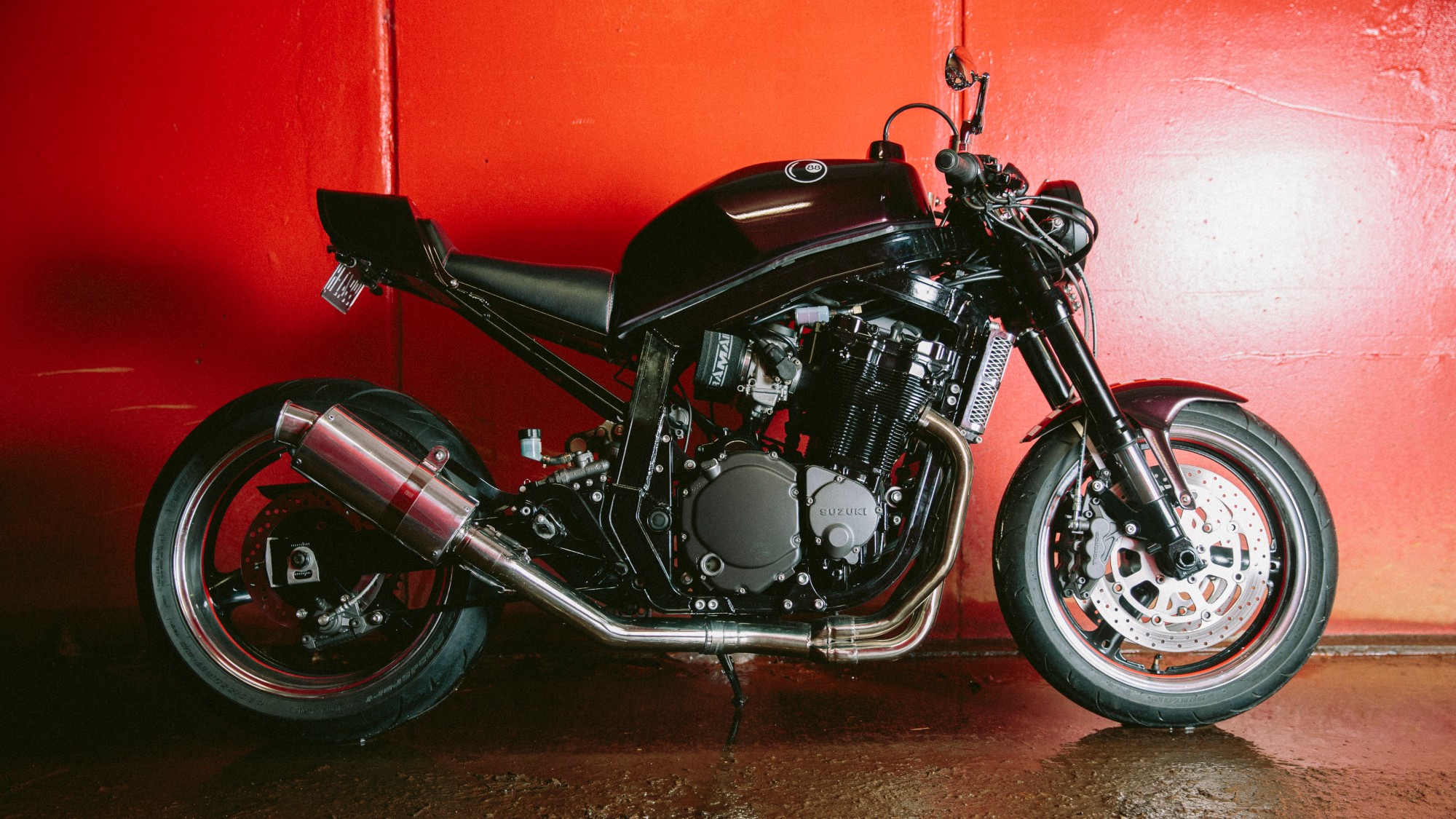 Then… this GSX-R kind of becomes a proper cafe racer. I know that original aluminum frame and plastic fairings are not the stuff you would call retro. But it's about time we adjust the mindset… The truth is, that the Gixxer is way over 30 years old! 30+ years!!!
If that's not a proper classic, not old enough,
then where do we draw the line?
As the owner perfectly explained:
Some say that you can't have a café racer if it's not British. Some regard the café racer scene as a fad. Bollocks on both counts. The ethos is one of minimalism; remove everything superfluous to the goal of speed. The hunched riding position, pathetic mirrors (if any) and token lights are all part of going faster with less clutter and weight. It purifies the riding experience, cleansing it of bulk and distraction.
That's what I wanted; lean, mean, light, sexy and unique. You decide whether I got that or not.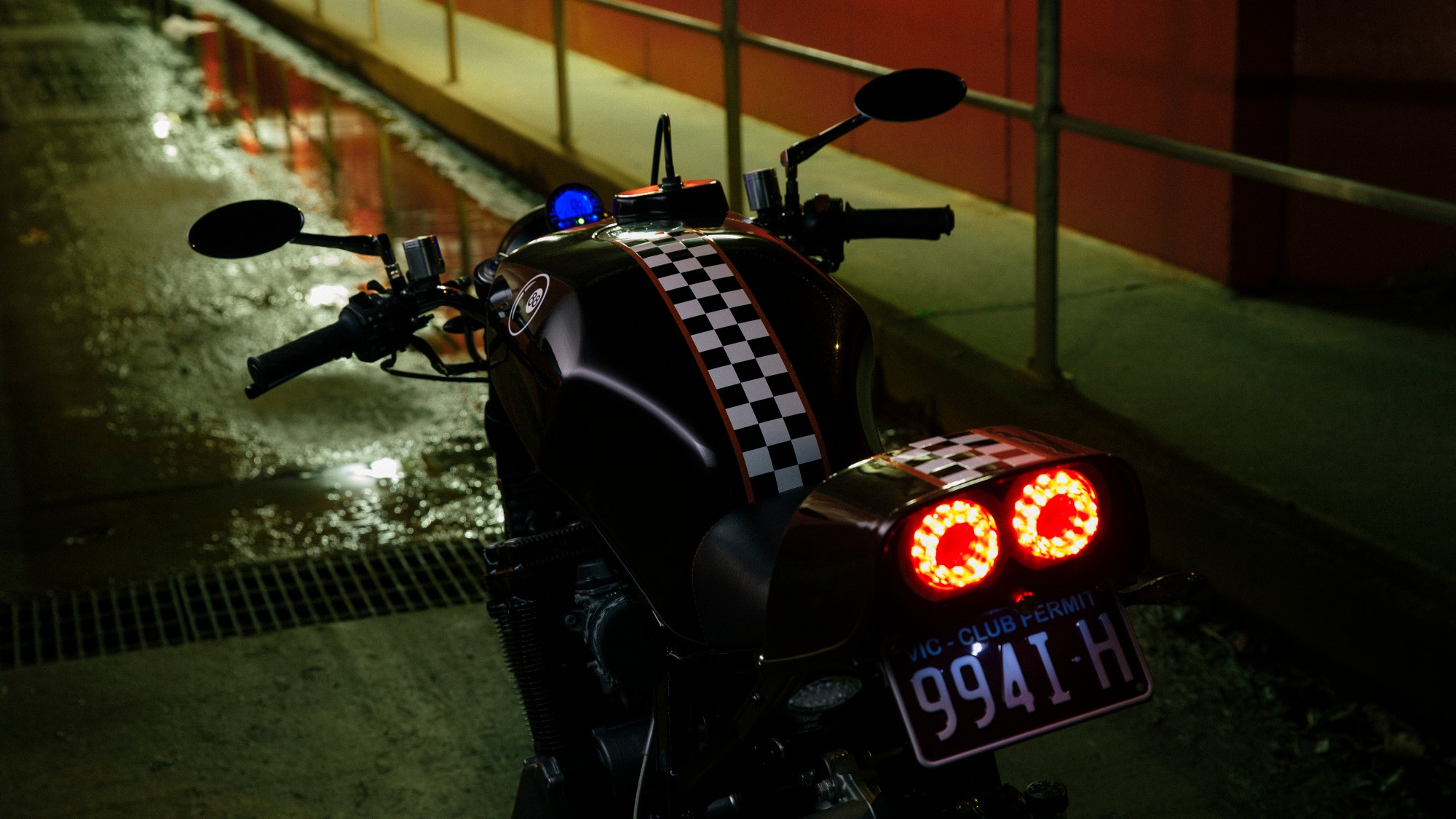 So… let's stick to the listed criteria.
Is this build lighter than the original? It is!
Does it handle better? It sure does with these USD forks, modern wheels and tires (not Firestones!)… and time spent on the track to fine tune it.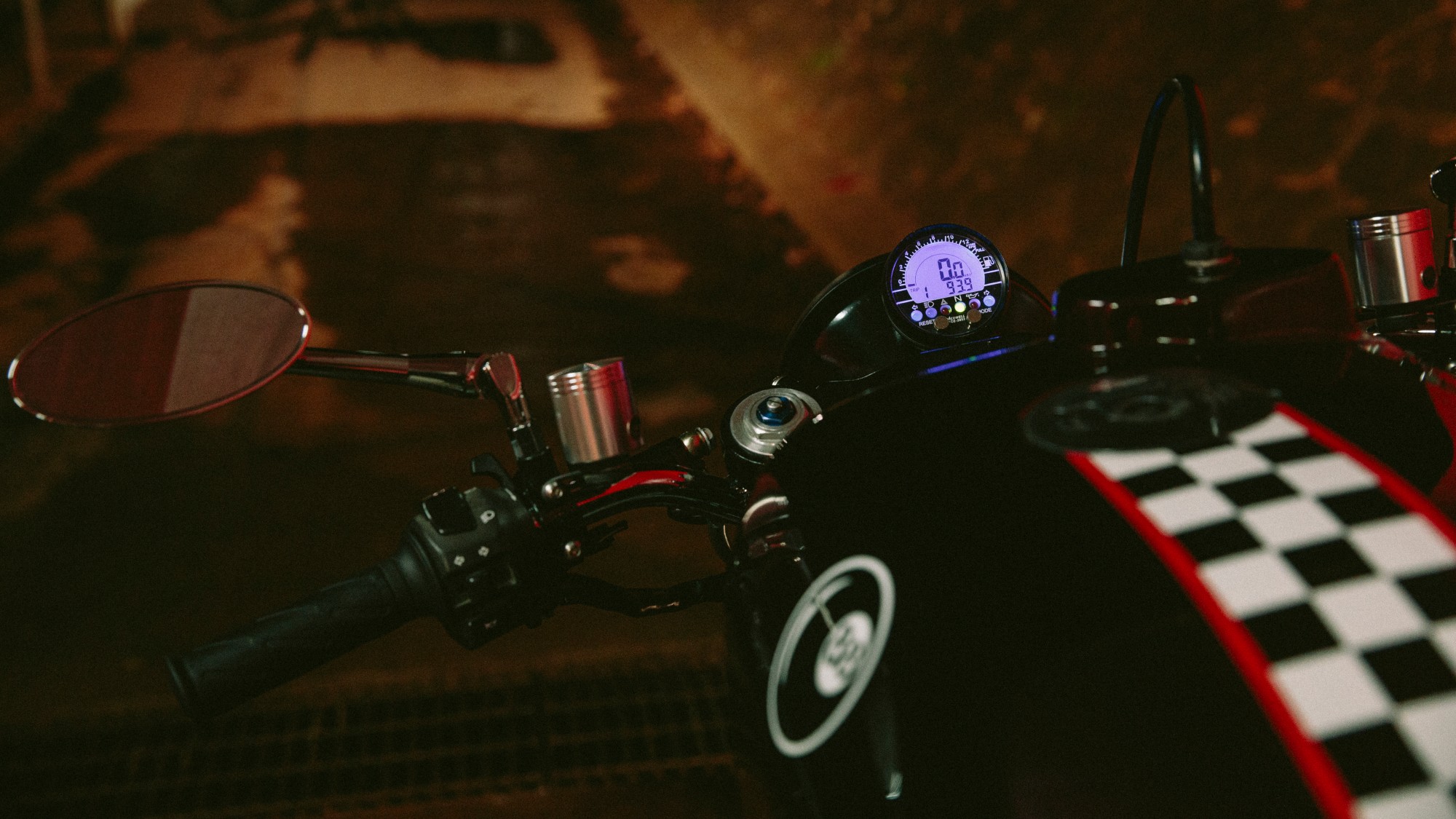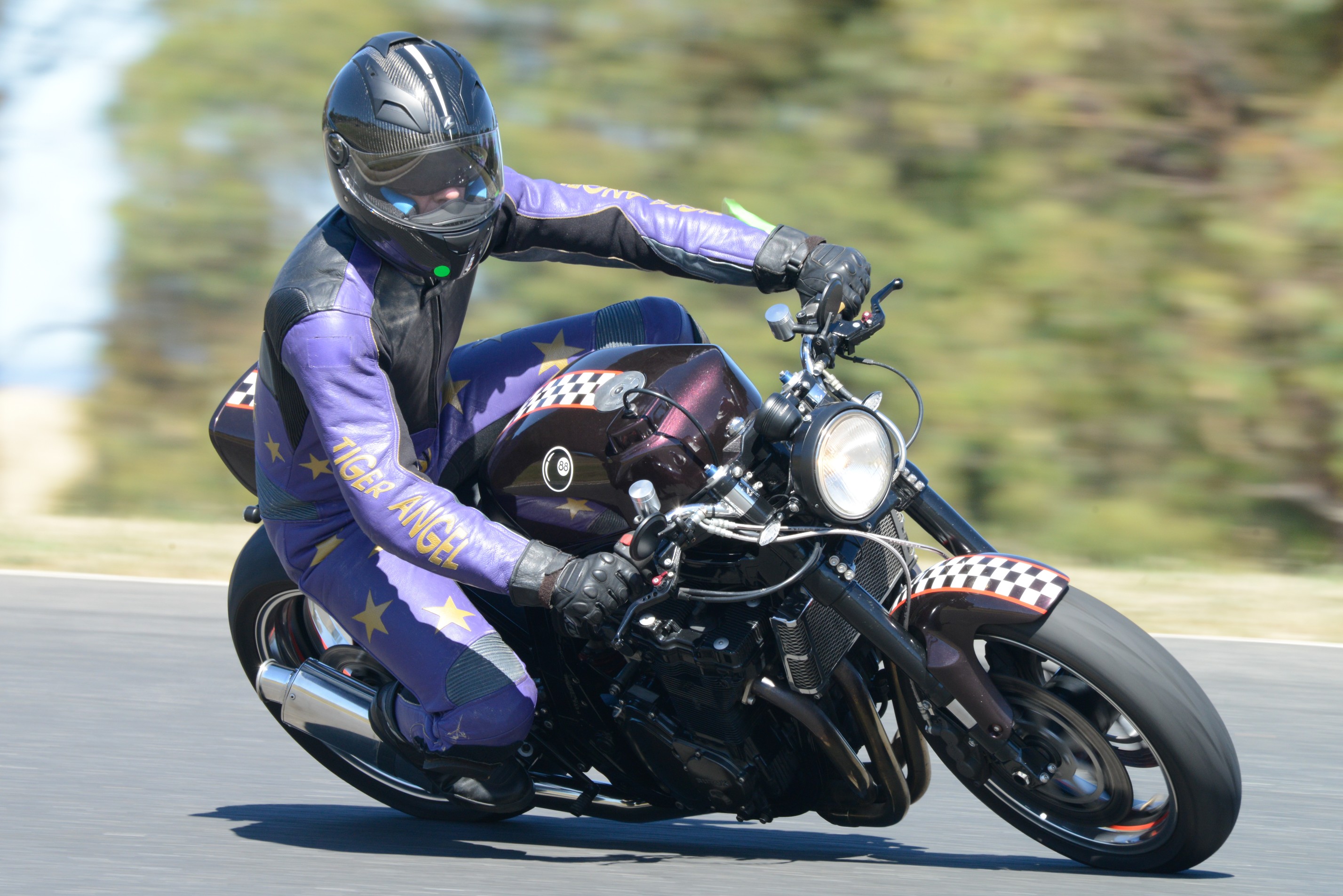 So, it doesn't matter if you're a fan of GSX-R line or not (like me), this custom definitely deserves appreciation for its origin story, spirit and individualism. This restomod is substance over style. I'd choose it every time vs a beautiful, classic Honda CB with its shiny clip-ons… equipped with some shitty pods from ebay, installed on CV carbs without any mixture adjustments and AFR check (there are soooo many of that kind of "cafe racers"!).
Nice work Matt!
Thank You for sharing Your build. Now some details about it:
It left the Suzuki factory as a 1996 GSF1200 Bandit. It got a bit mangled in a rear-end crash (rider bruised but unbowed) and after the insurance money arrived for the write-off we wondered what to do with it and its extra goodies.

Enter a 1988 GSXR1100 frame and tank, a TLR1000 front end and a bunch of clever fabrication and paint by Darren Morcomb, a semi-retired mechanic who only takes on jobs that he finds interesting. The rear end received minimal modification to its subframe, a GS250 tail piece and custom seat and seat pan. Electrics and battery neatly relocated to under the tank where the airbox used to be. Bandit 1200 (1156 really) motor, foam pods, Yoshi pipe.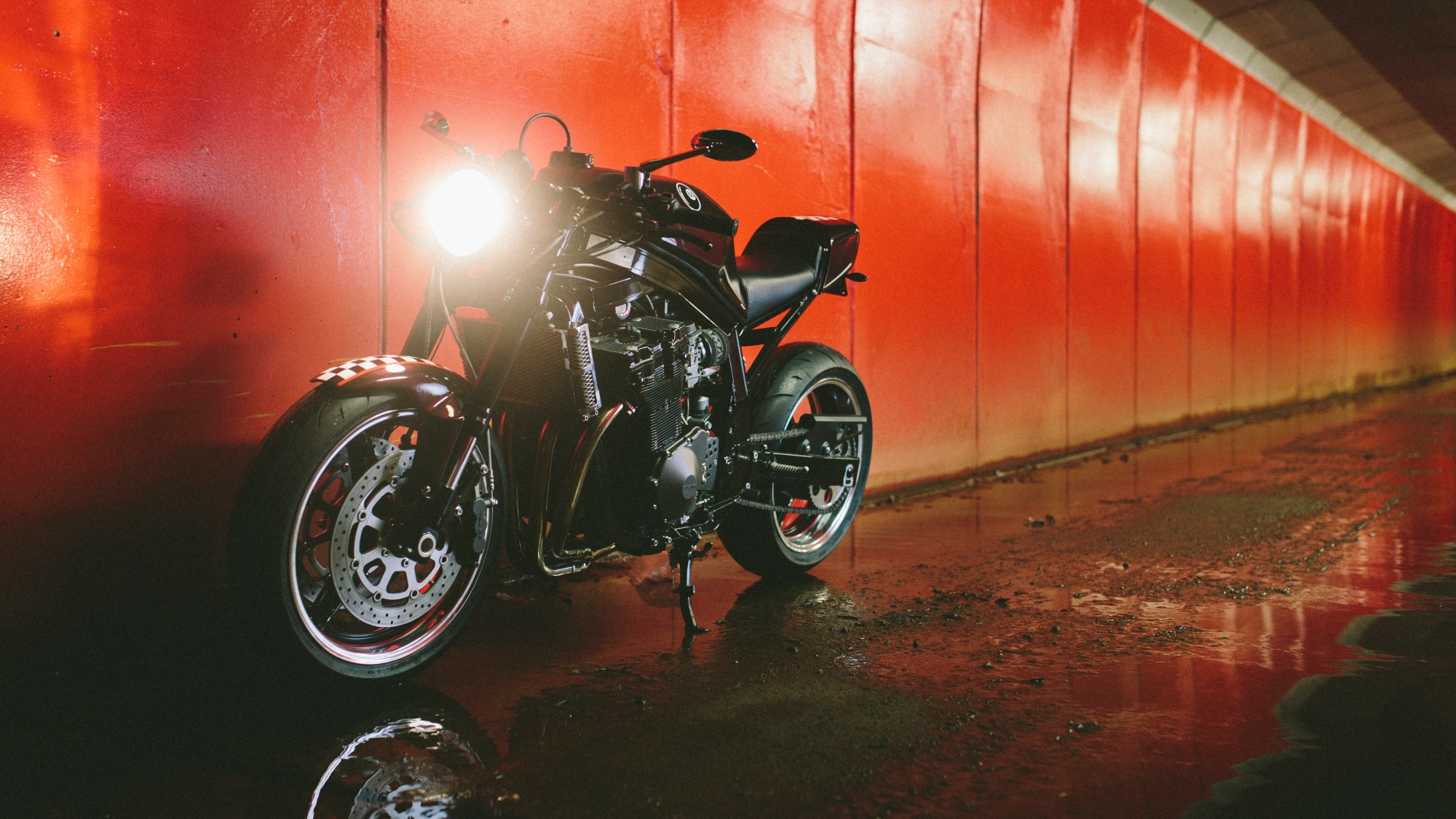 Tingate clip-ons give a slightly higher and wider bar position, Acewell dash tells me how much above the speed limit I'm going, and the rear sets keep my boots off the ground.
That swingarm is not lengthened, it just looks that way thanks to the polished 17-inch wheels (standard on the Slabbie were 18).

The bike goes, stops and handles beautifully. The end result came out so light (180kg with all fluids except fuel) we had to use lighter springs to straighten out the handling. A few track days at Broadford and the bike is well sorted, used weekly for fun through the twisties. And for posing at cafés.

My mid-life-crisis mobile turned out to be a gorgeous and super-capable weapon, a big-bore Japanese café racer that never fails to put a smile on my face. I couldn't be happier.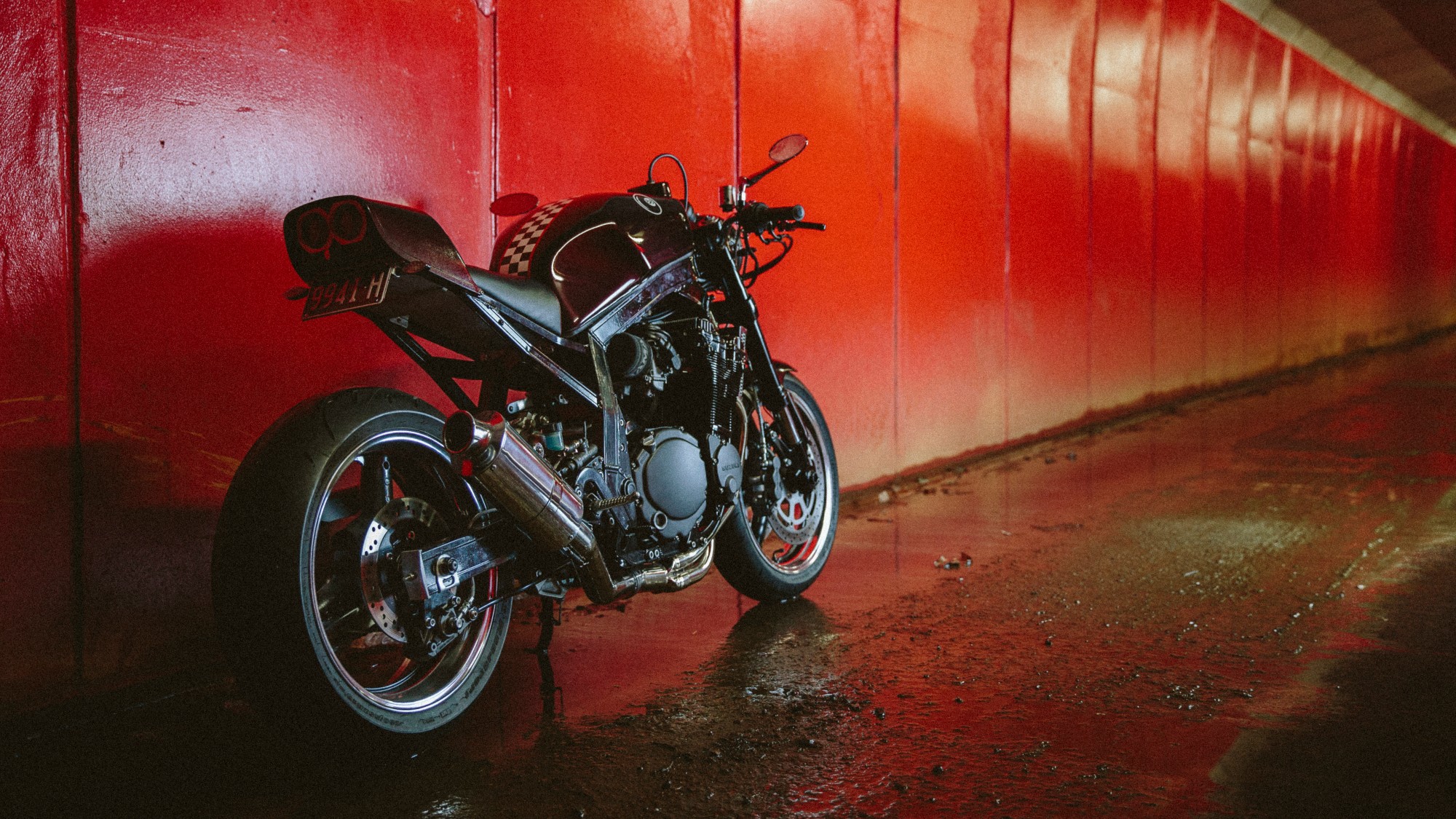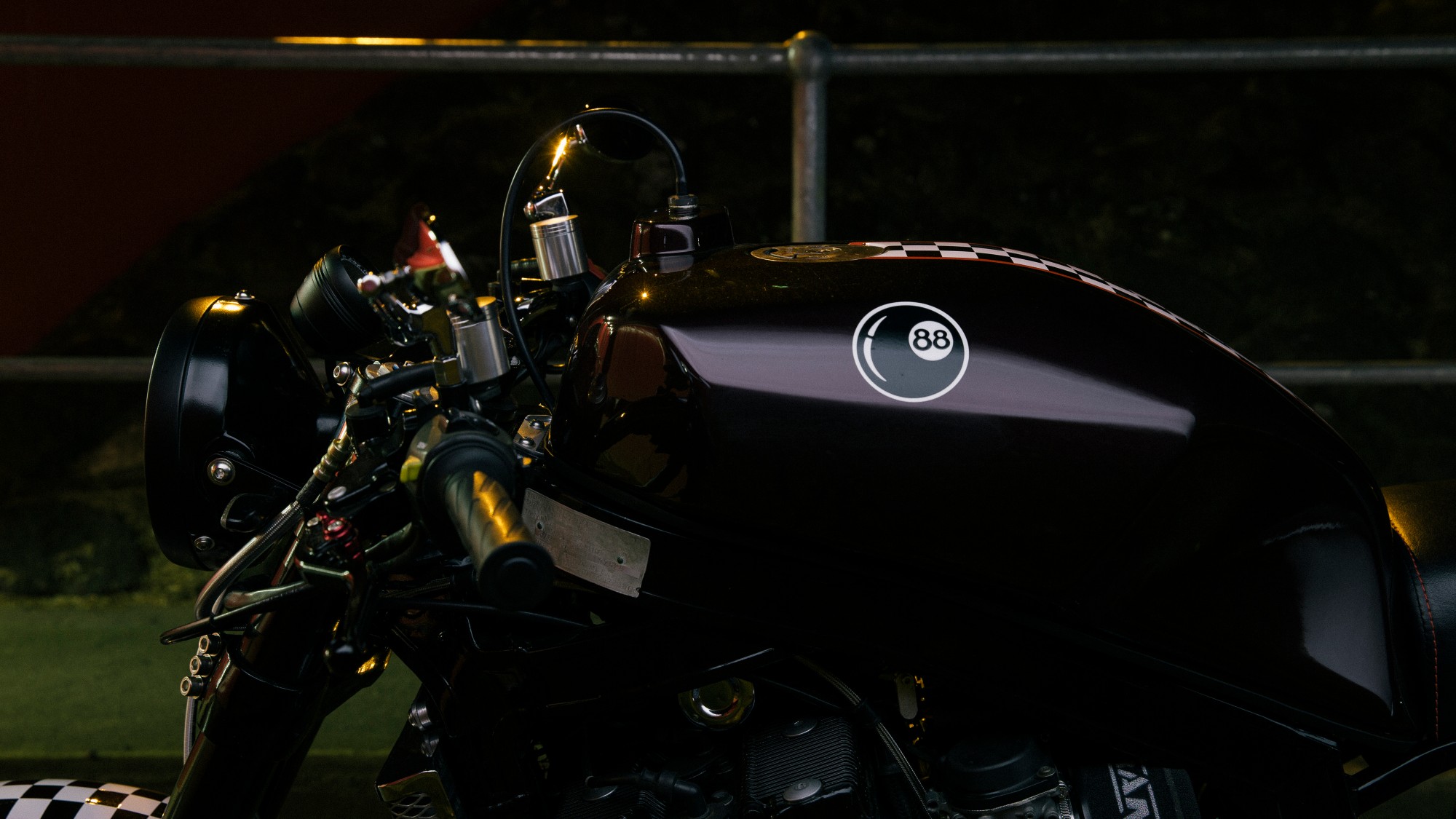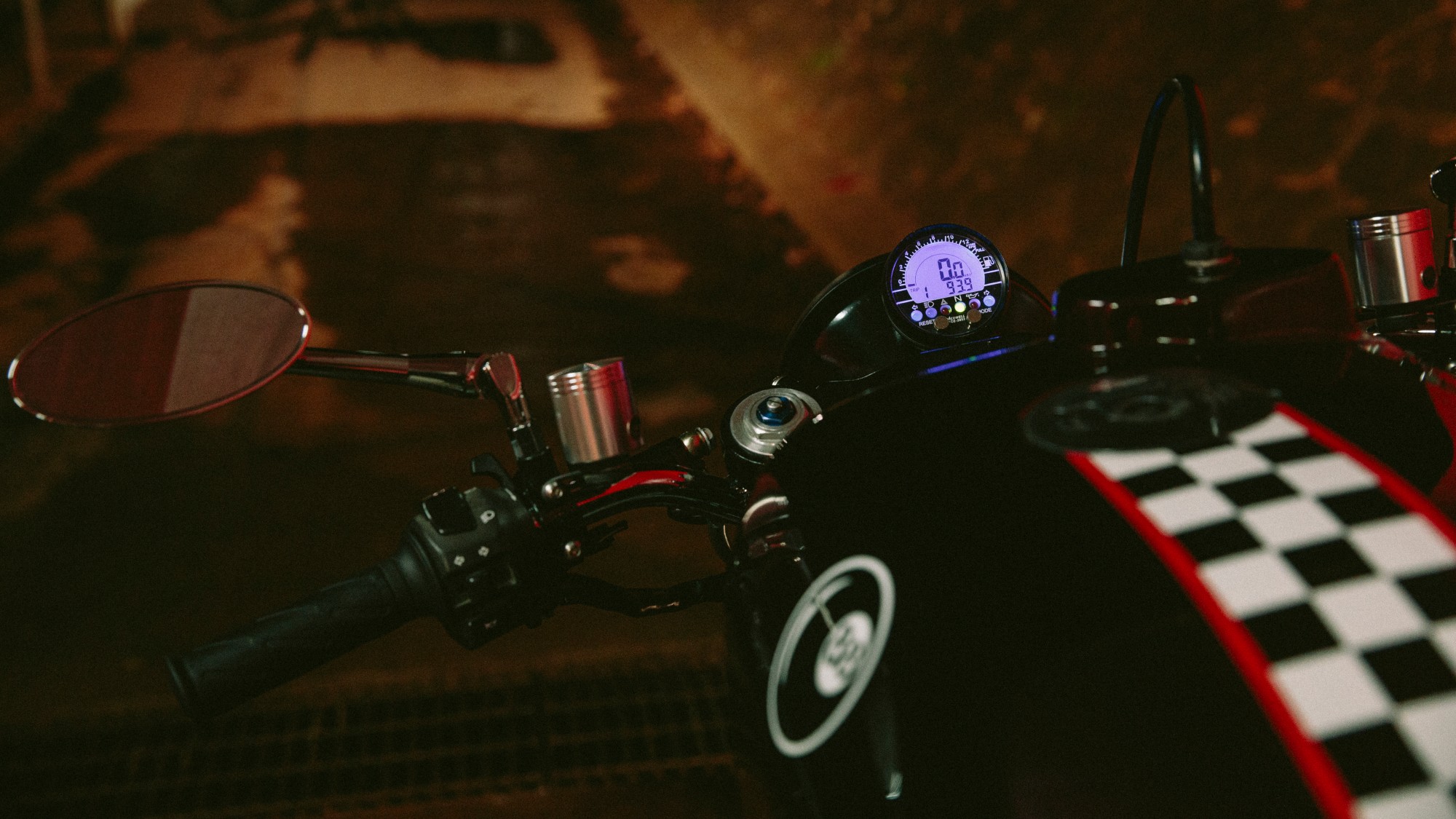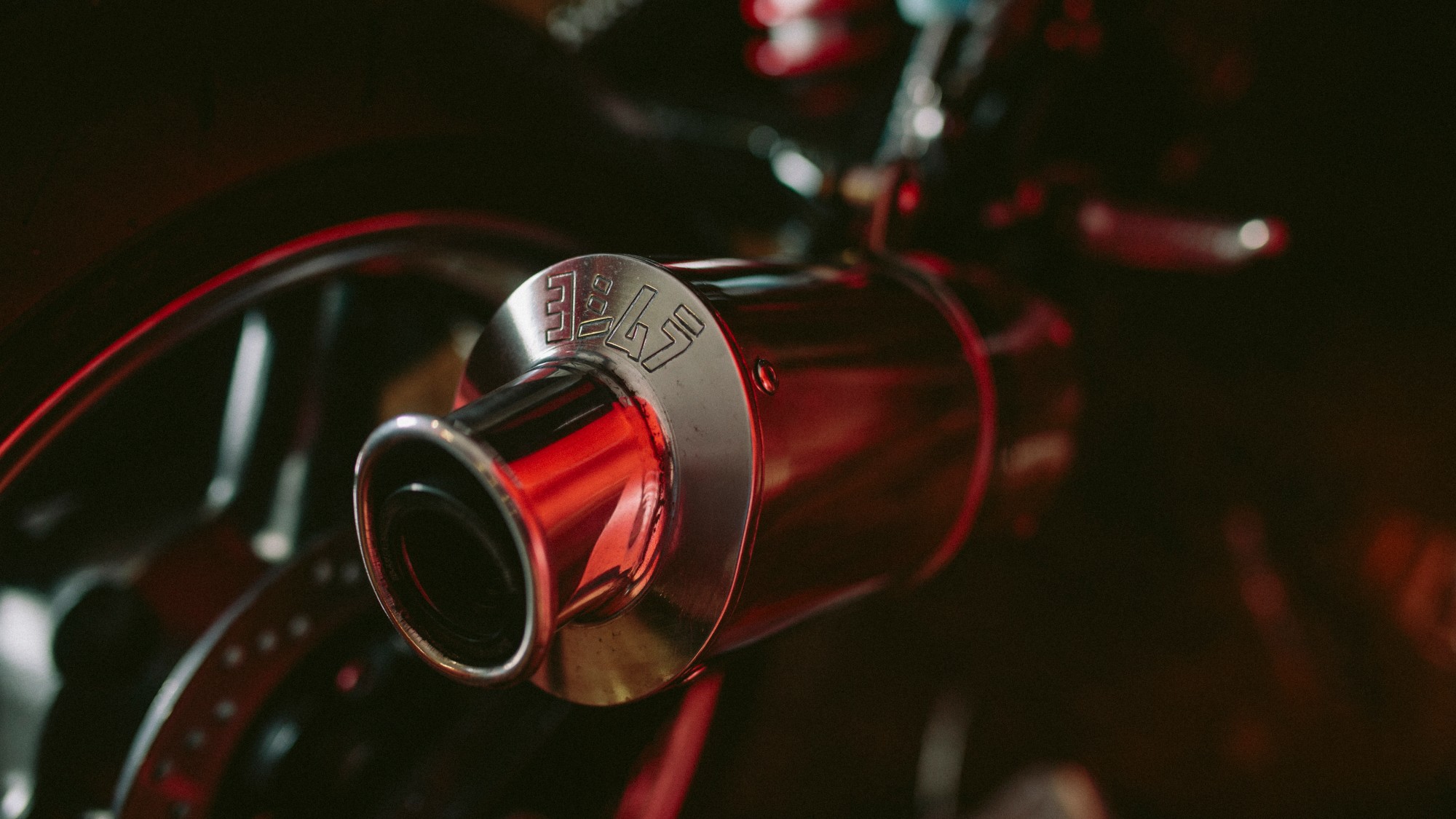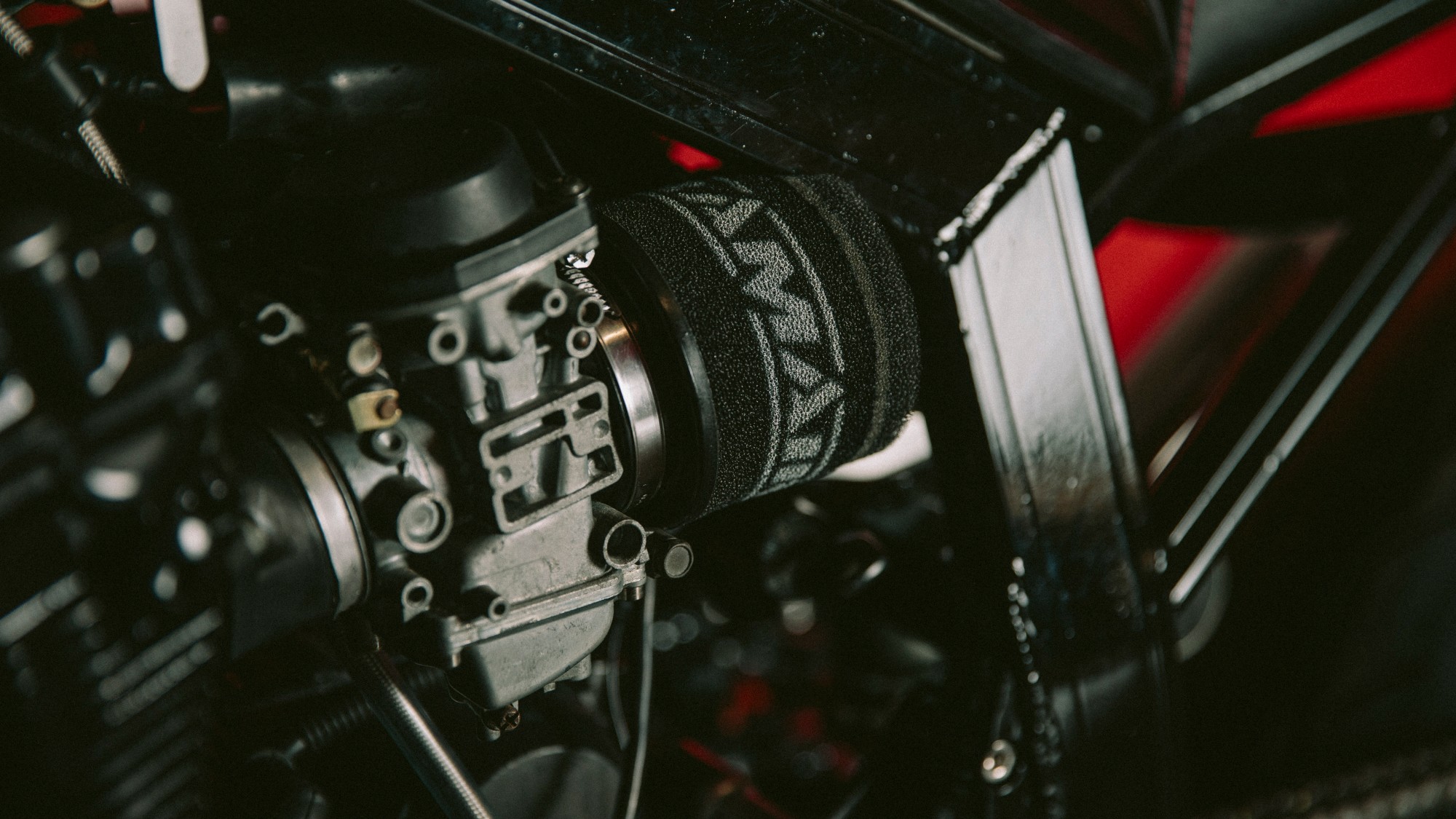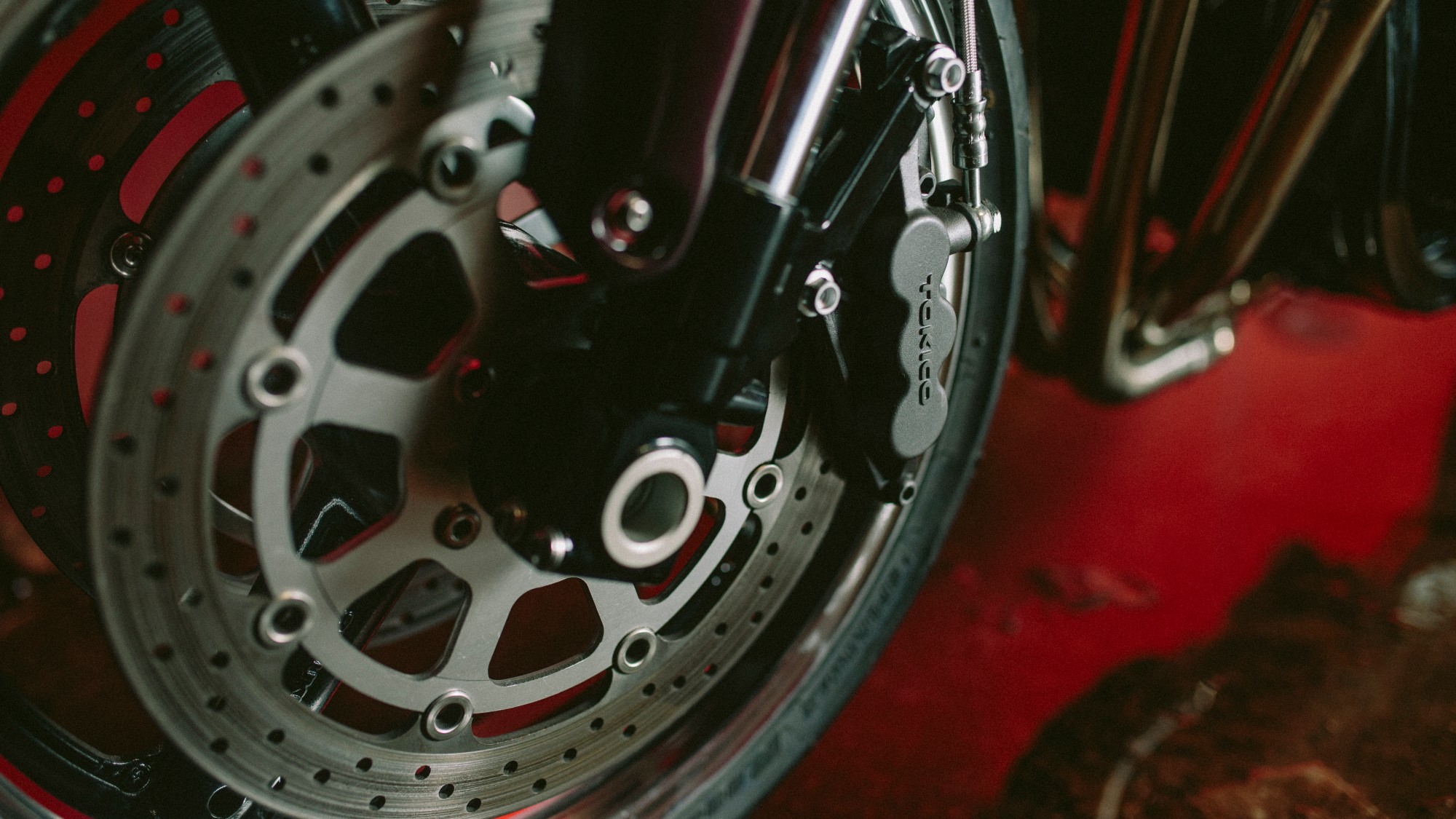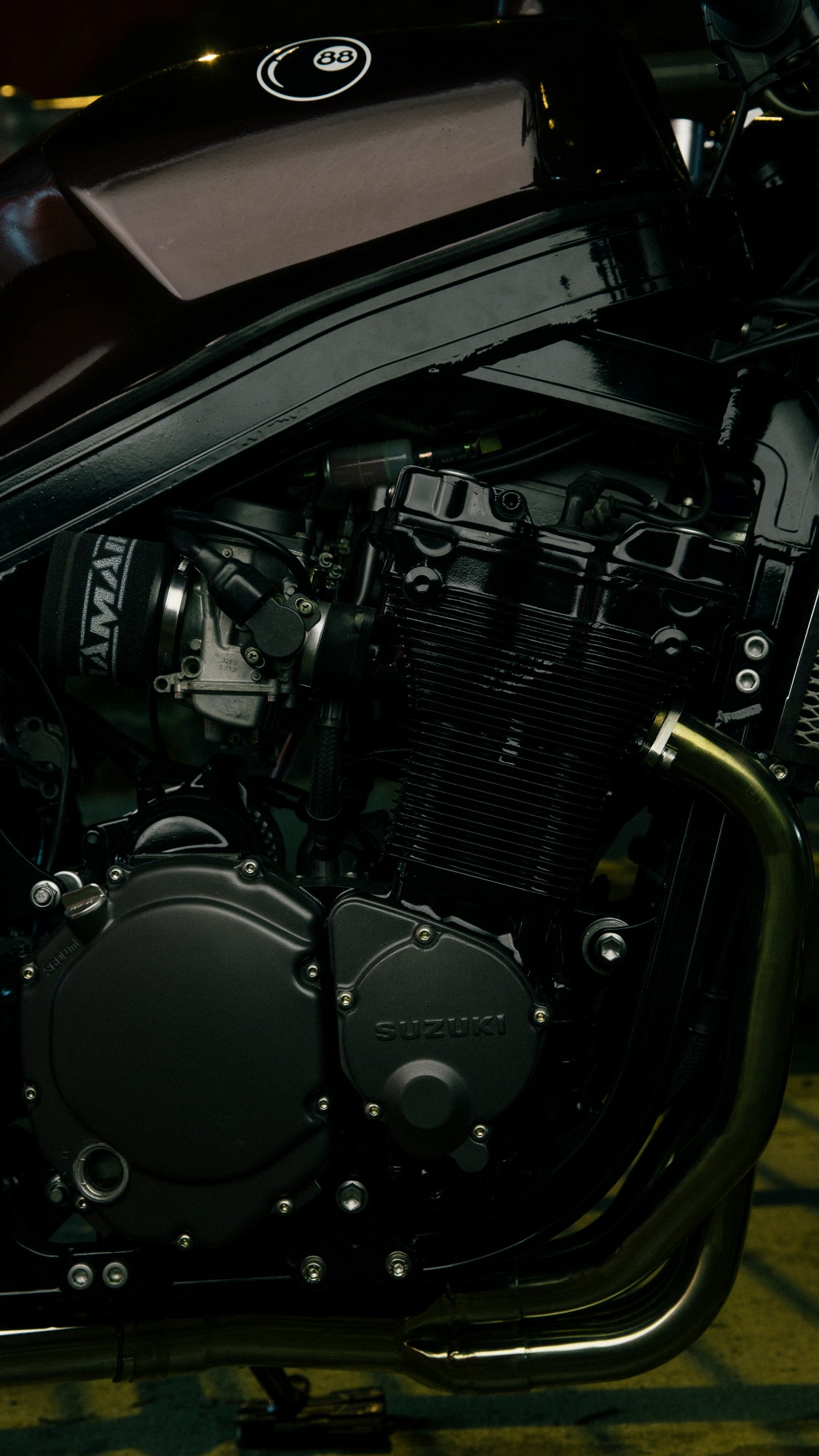 Comments
comments