There is something about this build that breaks the rules. I'm usually not the "style over substance" guy, but when You look at this CB500 Four from 1973 – modified by Duke Motorcycles… This puristic approach to builds, that should be about performance over style… seems not to matter at all.
You can definitely see the number of hours put into this project. Every element is thought through and attention to details is stunning. The amount of ideas put into this one motorcycle is mind-blowing. The steel wiring used as a decoration and a mounting. Monza fuel cap. Alcantara finished seat. Custom made grips.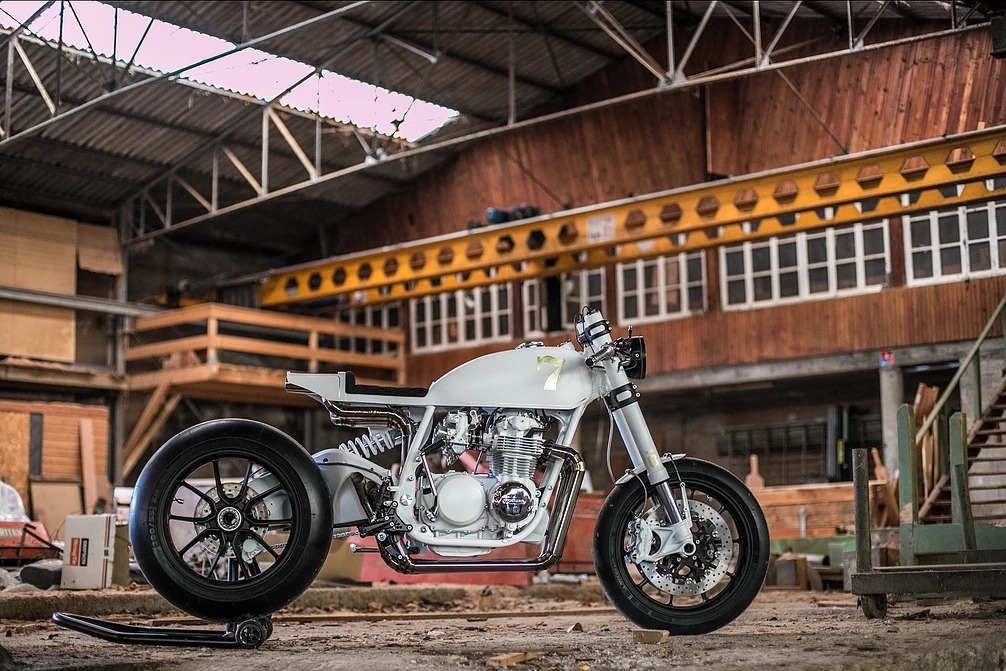 And all this kept within some basic cafe racer building rules. It's not only an "art piece". Or a combination of
old and new, steel and aluminum, Japanese with Italian…
It's not just pretty with all the custom-made accessories and "jewelry". It's also improved – with modern suspension: USD front forks and a single sided swing arm from a Ducati Paginale. The lightweight wheels substitute the original spoked ones. Slick tires make it look the real deal. On top of all this, a fully custom welded exhaust – 4 into 4 as You can obviously see.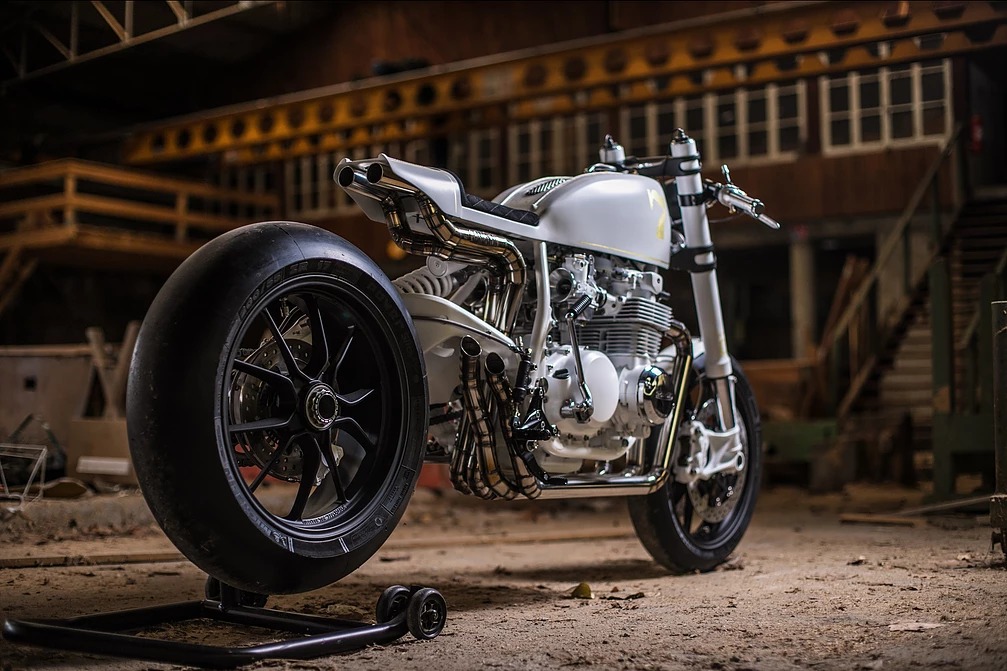 The electrics are rebuilt, the speedo is… again a Motogadget, and the lighting is all LED. I like the way Duke Motorcycles finished the brake light. Using the space behind the LEDs to do some reflective work, to get the attention.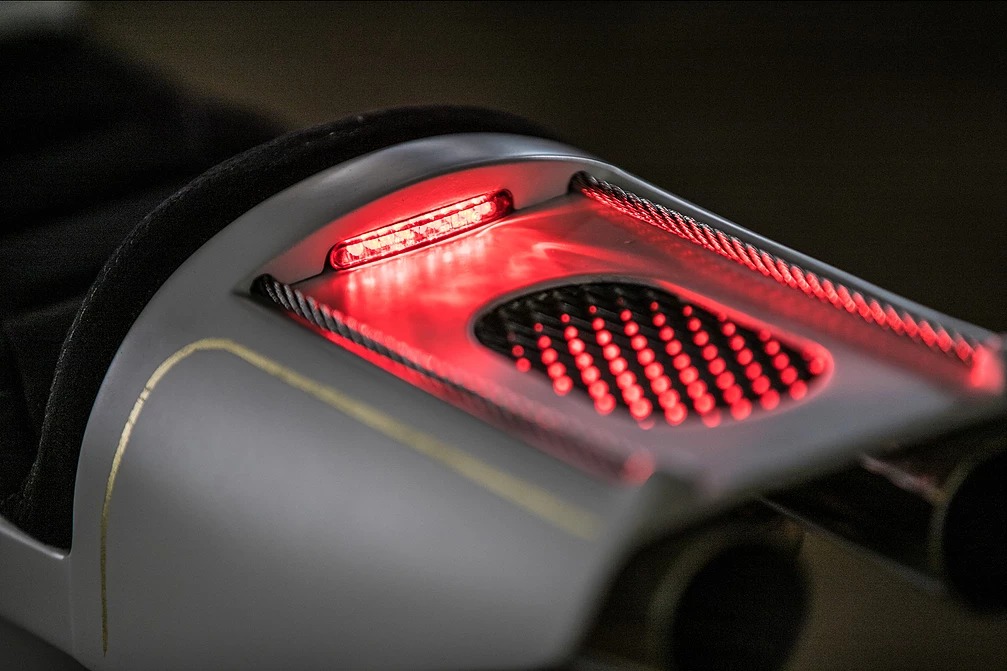 And all this covered in a white paint job. Literally all… Even the carbs 🙂
It would be hell to ride this every day… keeping it clean so the color could do the proper… intended impression. But it would be a real joy to put this in the living room, next to a fireplace, under some famous painting maybe?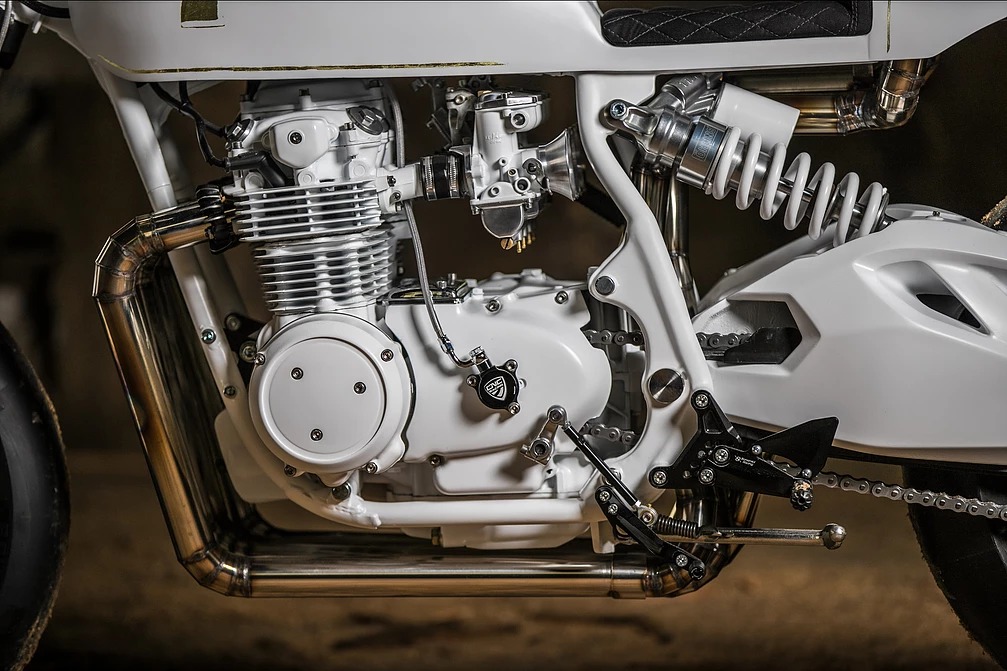 It is a personal project that I wanted, deliberately different from what we can see, a project that looks like me and that highlights my style and all the methods of work that I use.
And we can really see and appreciate this.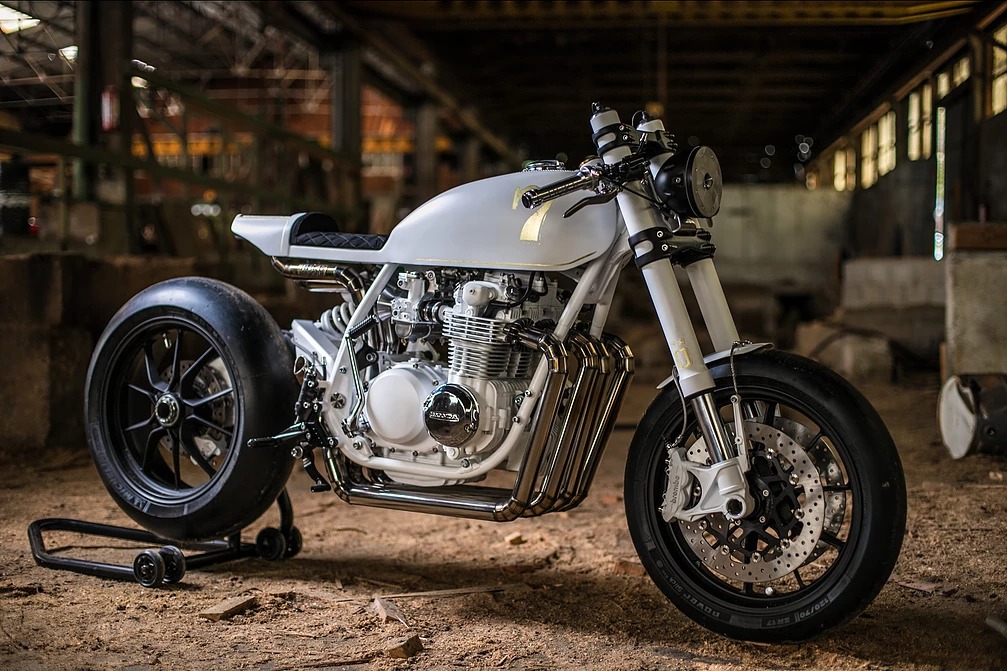 If I wanted to criticize something… I would go for the shape of the exhaust pipes (too geometric, and "messy" from some angles). And the second thing: I would go for spoked wheels. I know that these look really modern and muscular, but spokes – would add on to the jewelry and "bling bling" of the whole thing, which is the whole point in this build. But don't mind me – this is a stunning and complete project.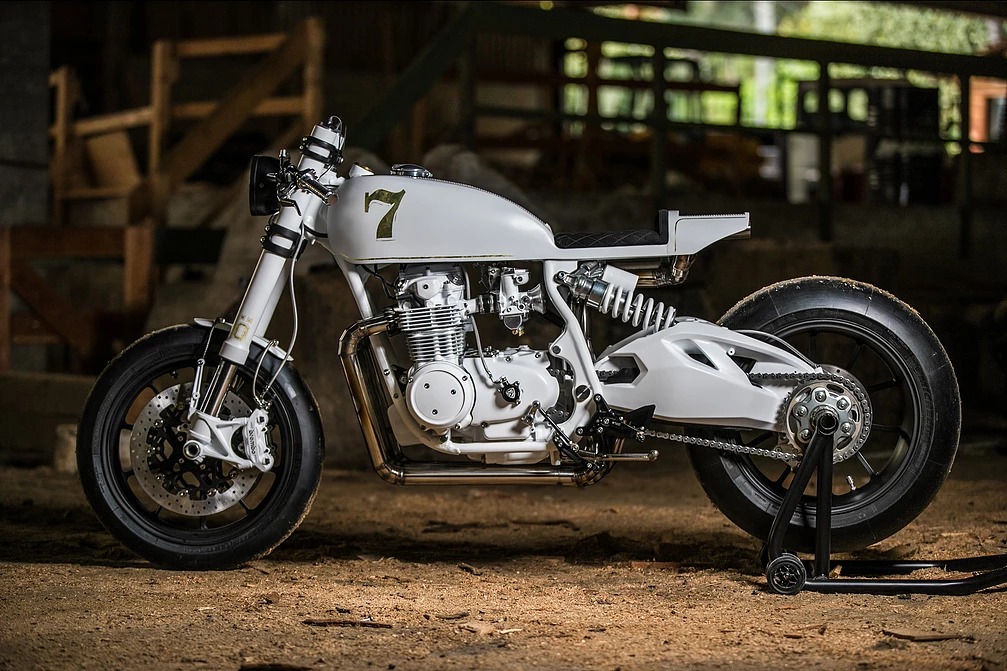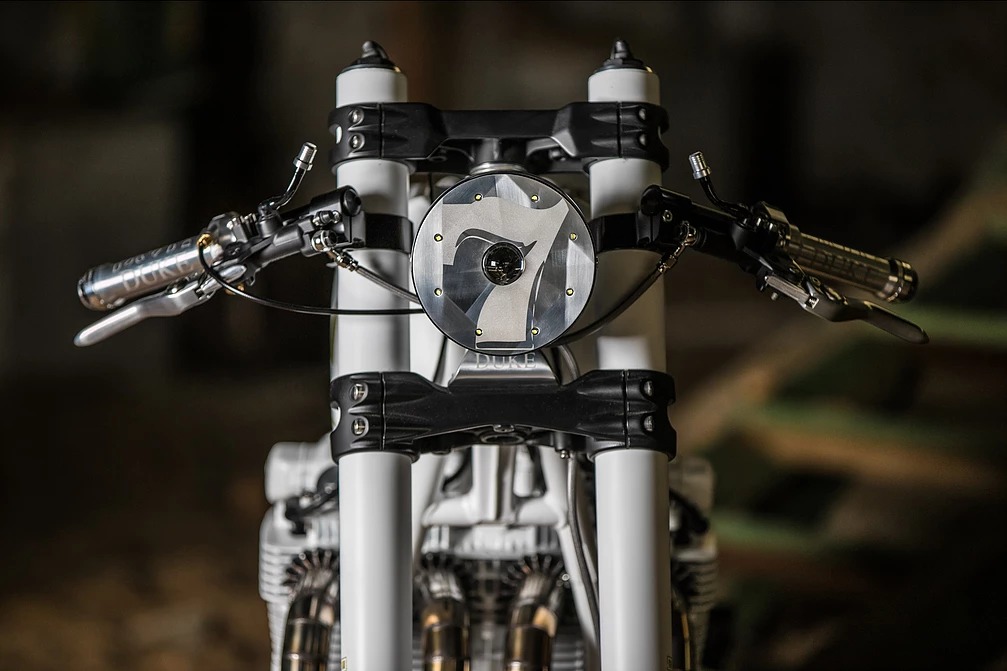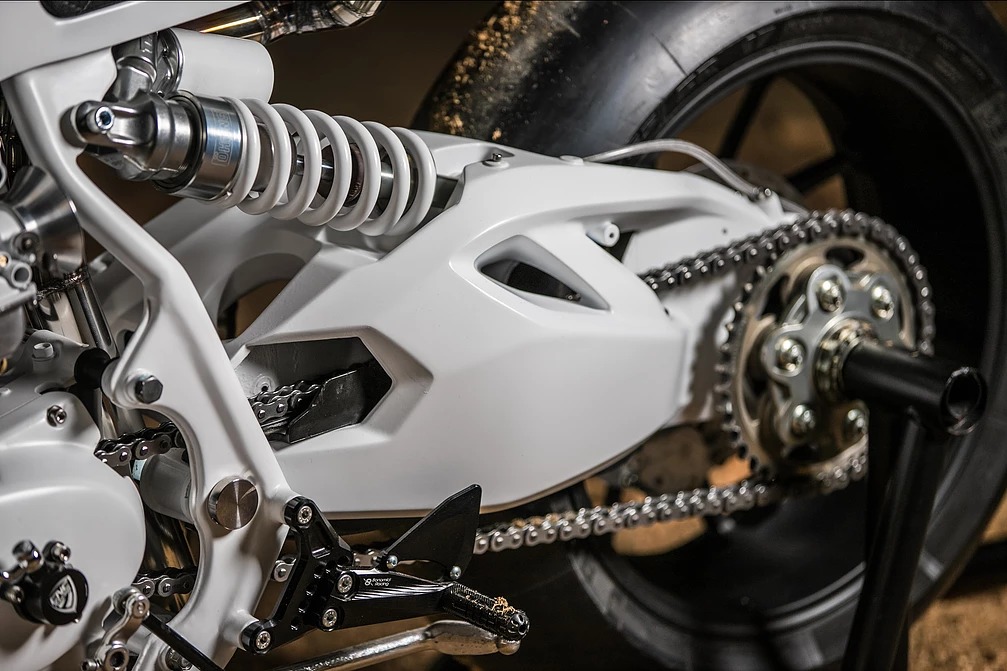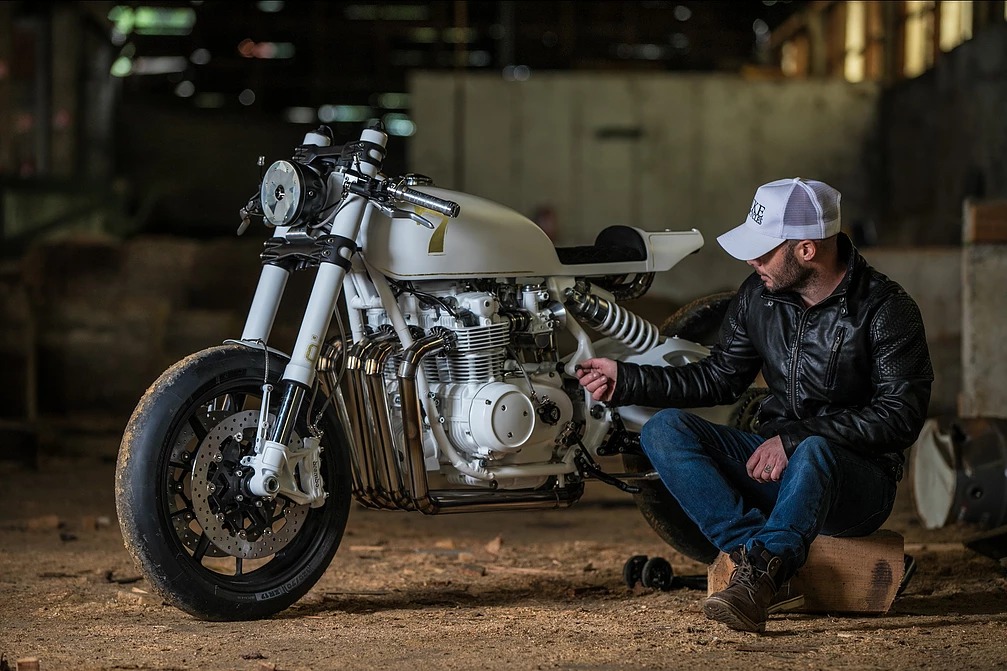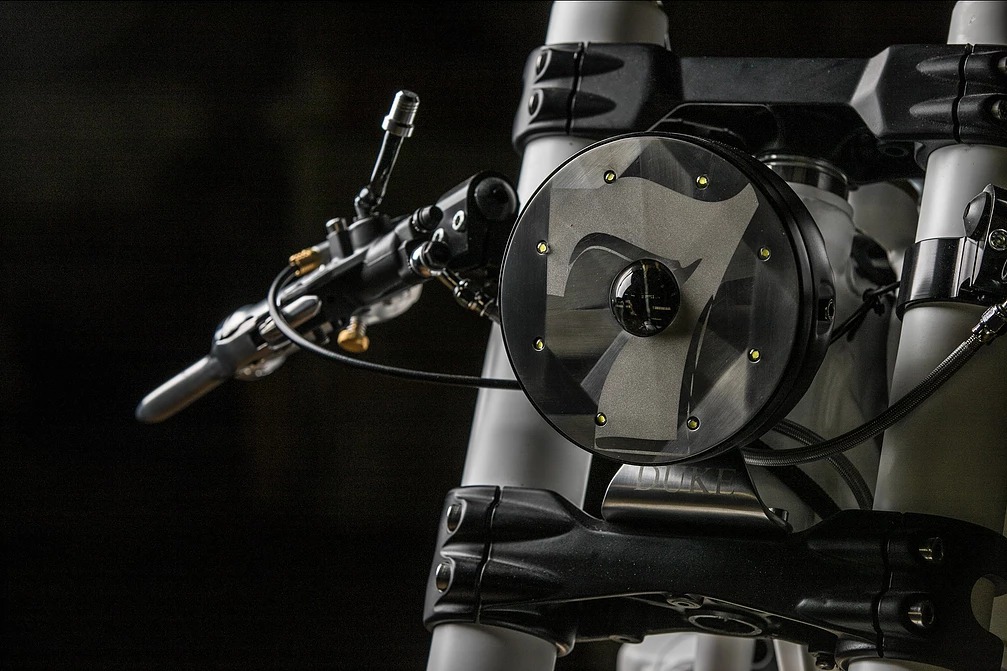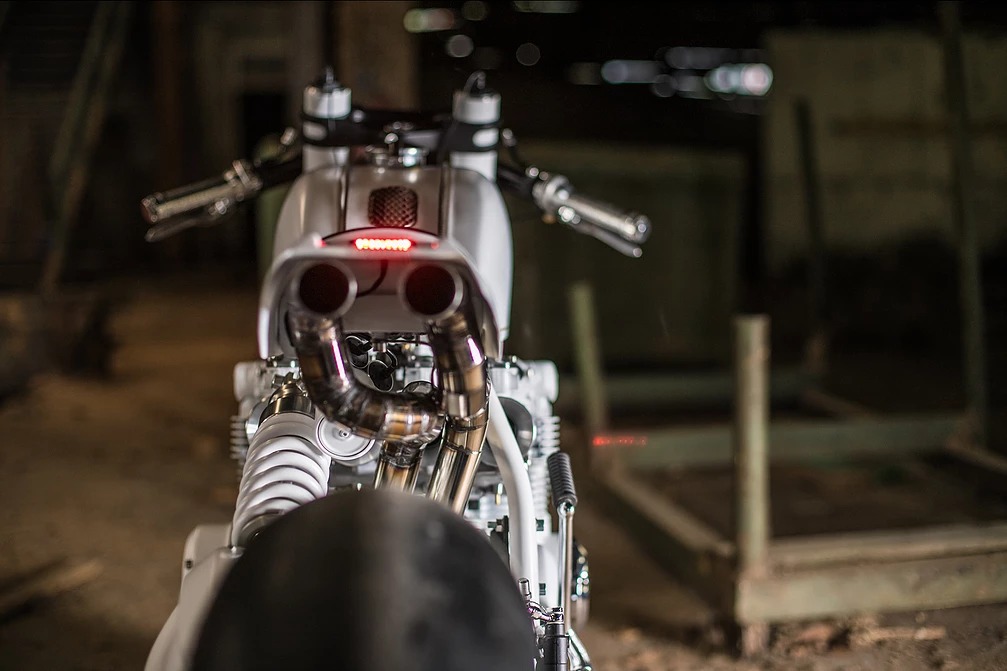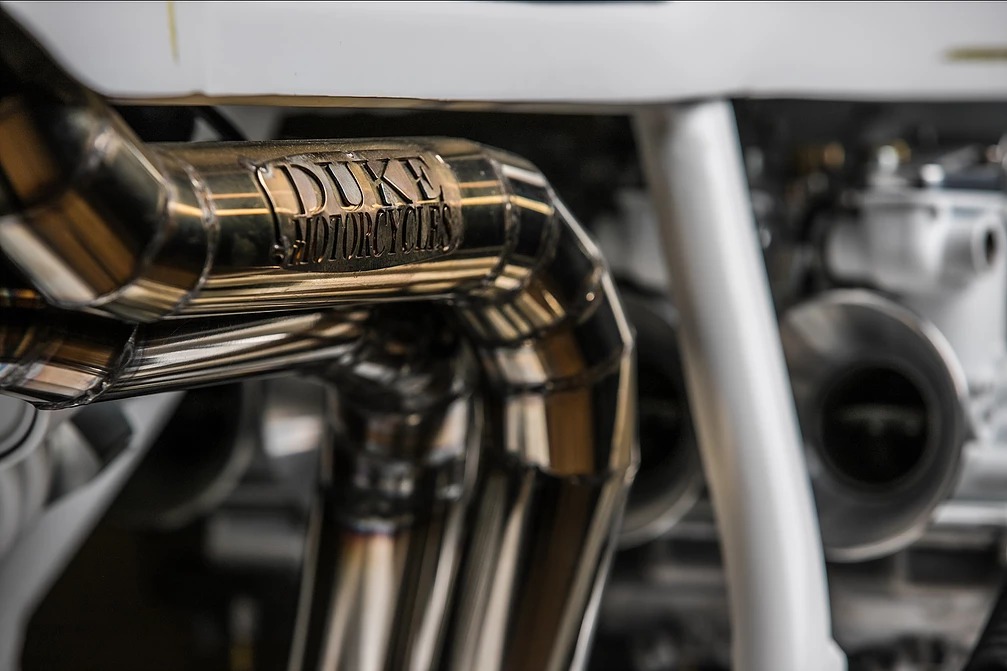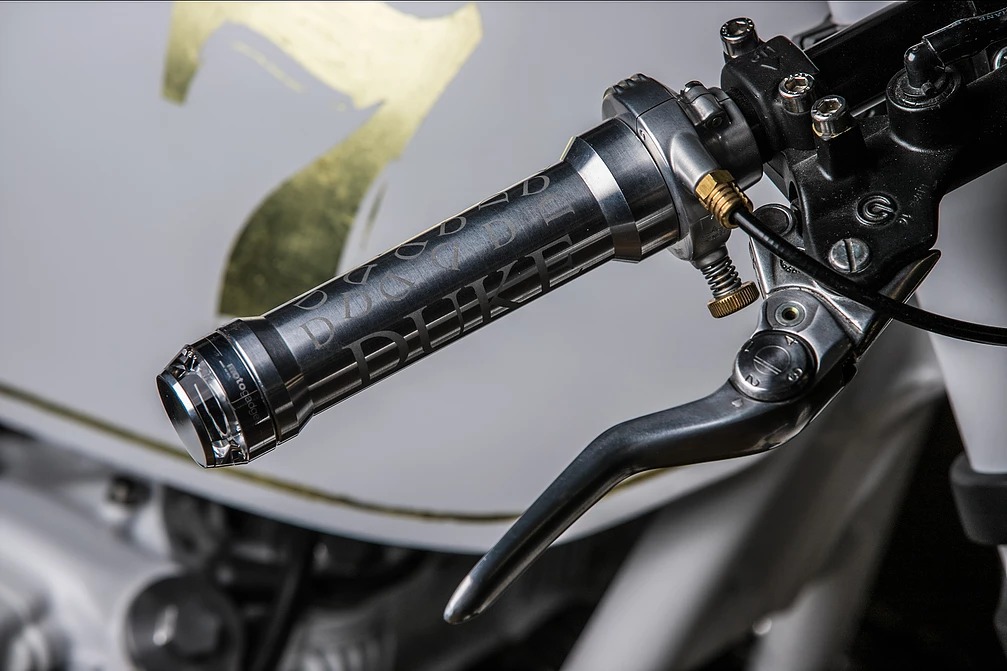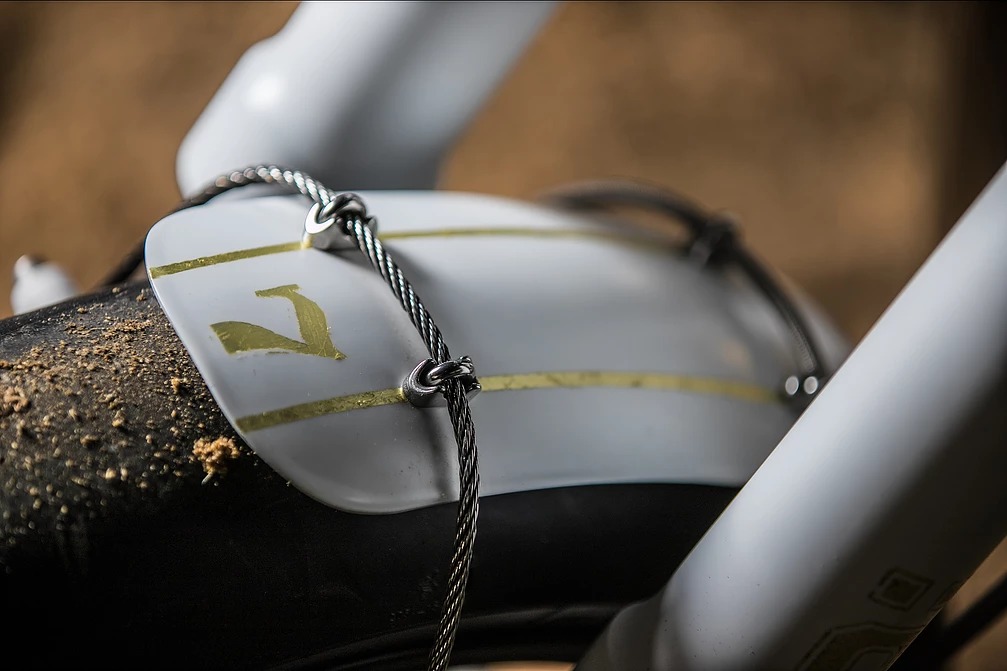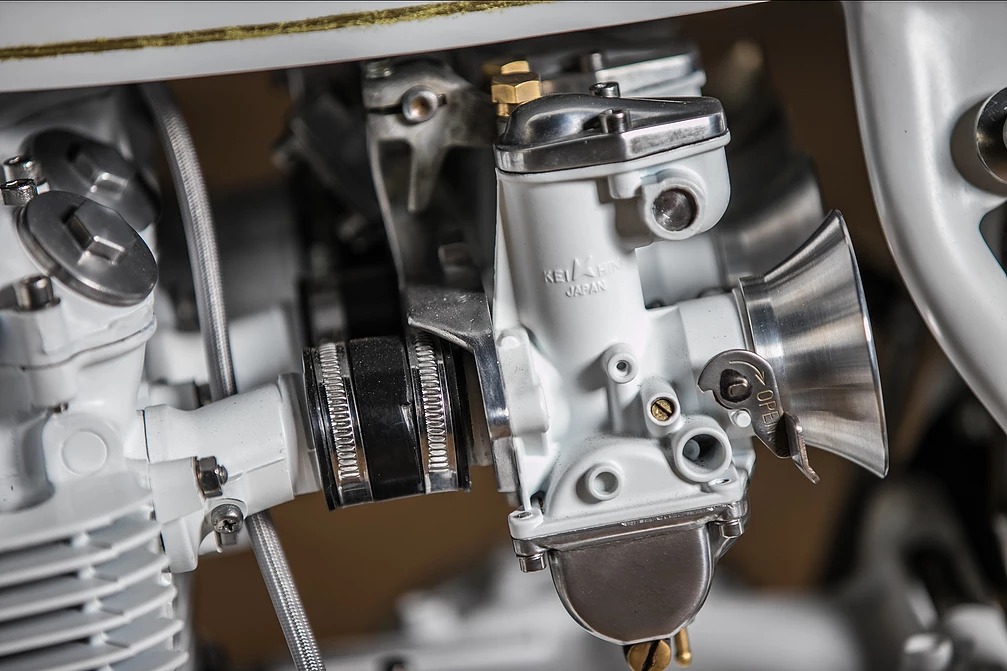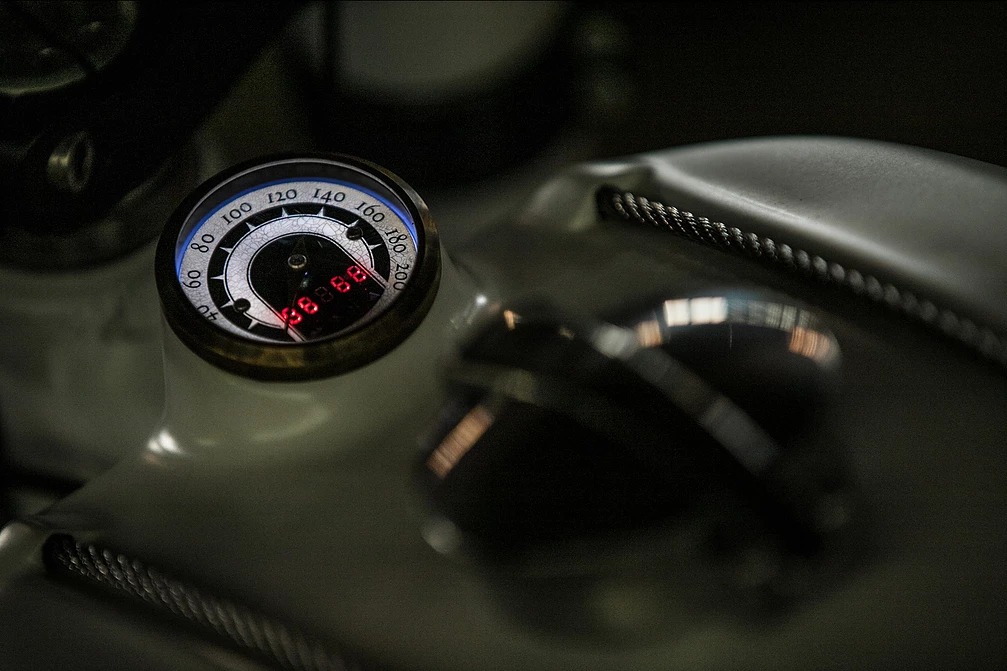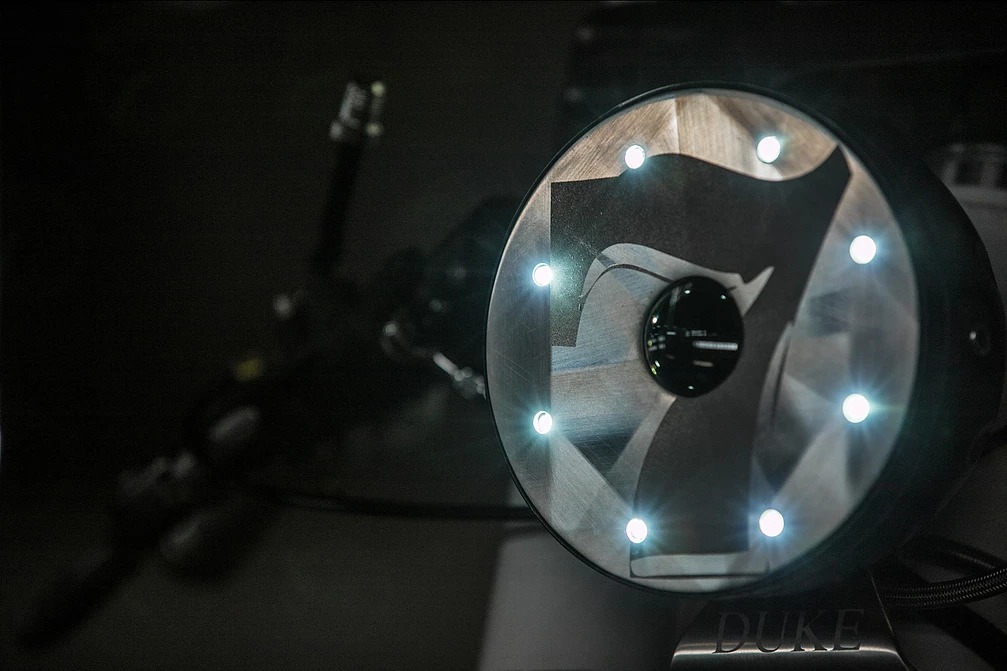 Source: www.dukemotorcycles.com
Comments
comments