Honda CX500. One of the most commonly modified motorcycles. I'm quite sure, that if not for the custom scene – it would have been a forgotten piece of Japanese engineering. As it's neither pretty or a good machine (considering the competition it had to face).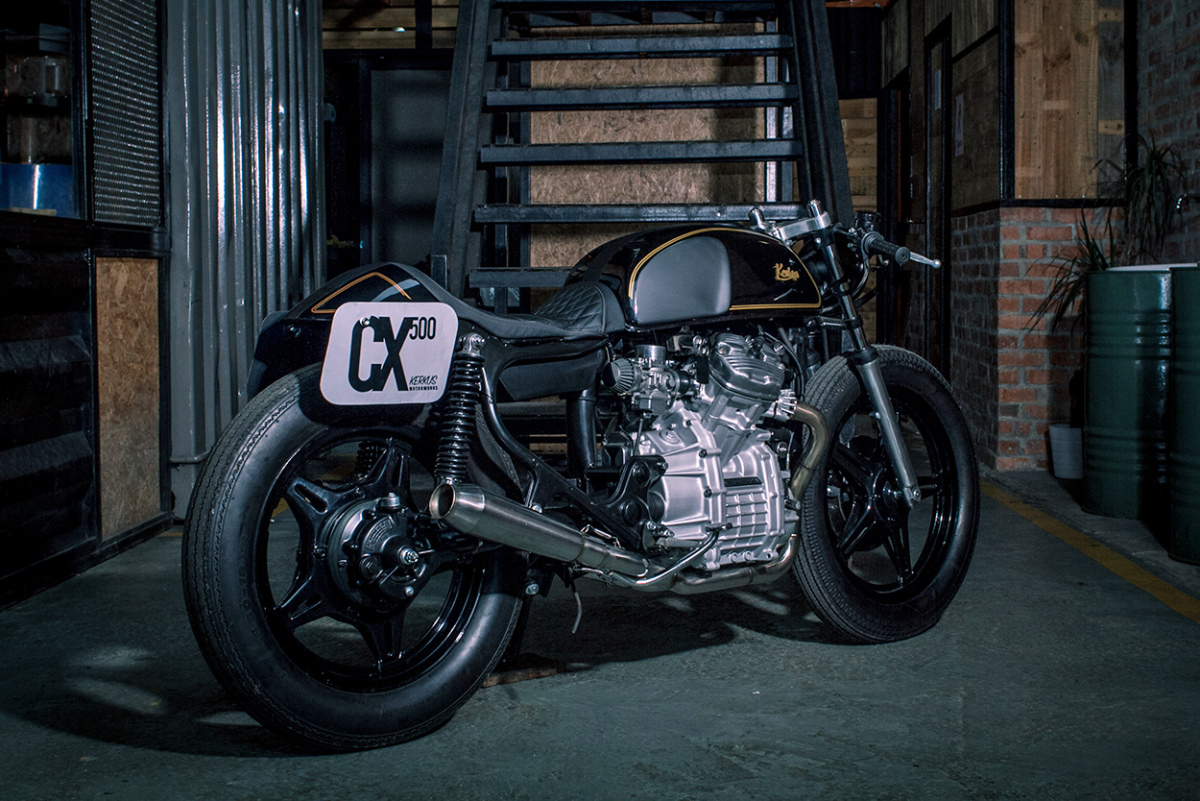 Especially the second part of the last sentence makes me an "anti-fan" of the thing. Since it's an overweight, water cooled, underpowered, heavy piece of metal. But… there are builds that make You overlook the flaws and admire the craft and the direction the builder took. Especially that this model was never officially imported to Malaysia (where the KerkuS Motorworks is located). So we are looking at a really rare donor bike here.
This CX500 comes from 1984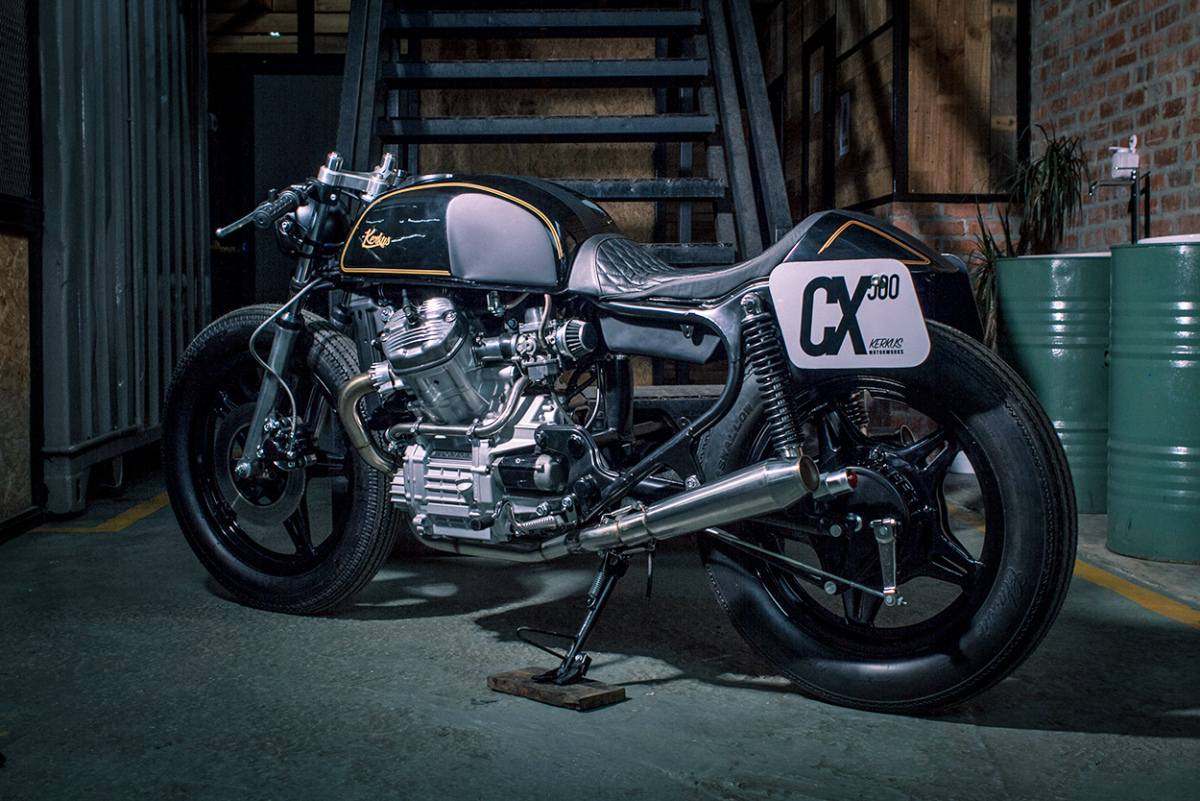 And as You can see this is a standard version of the tank. But it was modified to seat lower and angled less upwards than when it's stock. If You add lowered front suspension – the tank becomes almost parallel to the ground, what improves the looks significantly. Add a nice rear loop with a custom made tail – and You got Yourself a nice Cafe racer line. Having these 2 cylinders on both sides automatically reminds You of a MotoGuzzi and it's iconic "Tonti frame". But in this case – the curves of the CX were left in place.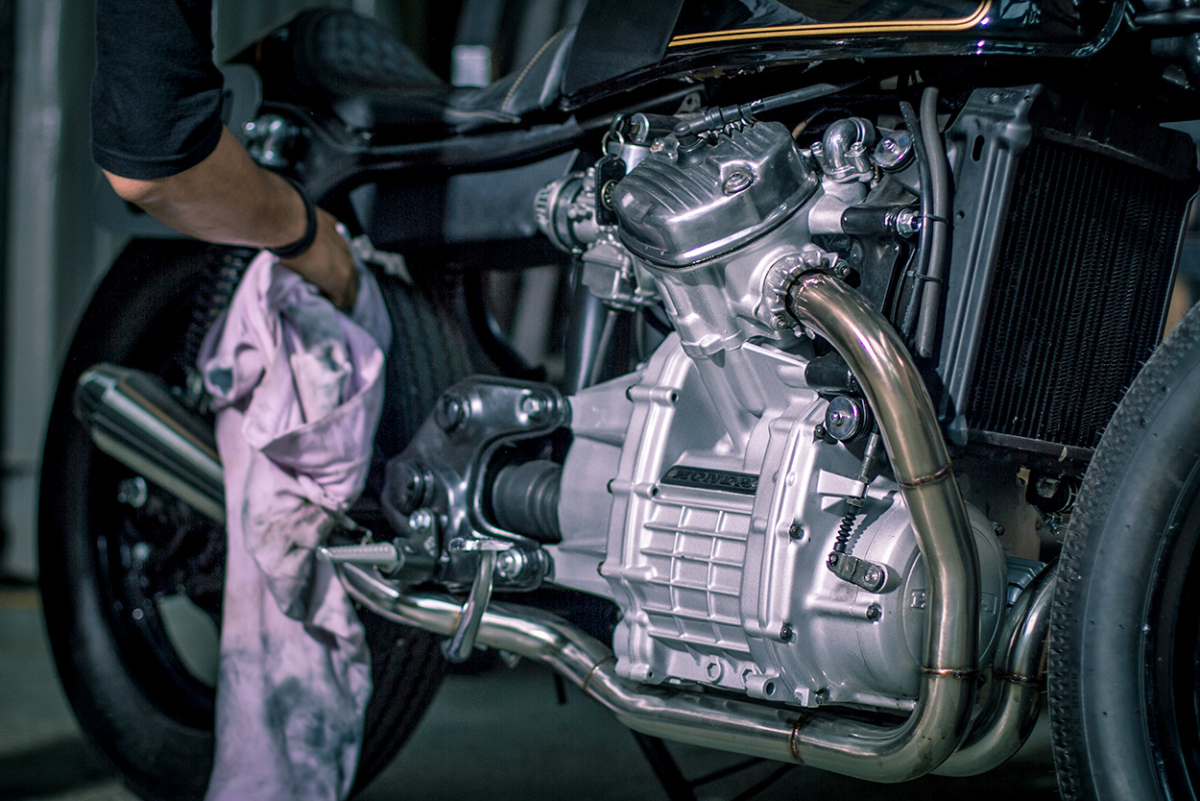 The front end is clean, clip-ons are low, airbox was removed. Everything from the tail section got tucked neatly under the seat. The colour choice and the pair of number plates on the sides – immediately connects with the British vibe. Black and gold (almost) always work. Added to diamond stitches of the seat and matte areas – it's super elegant.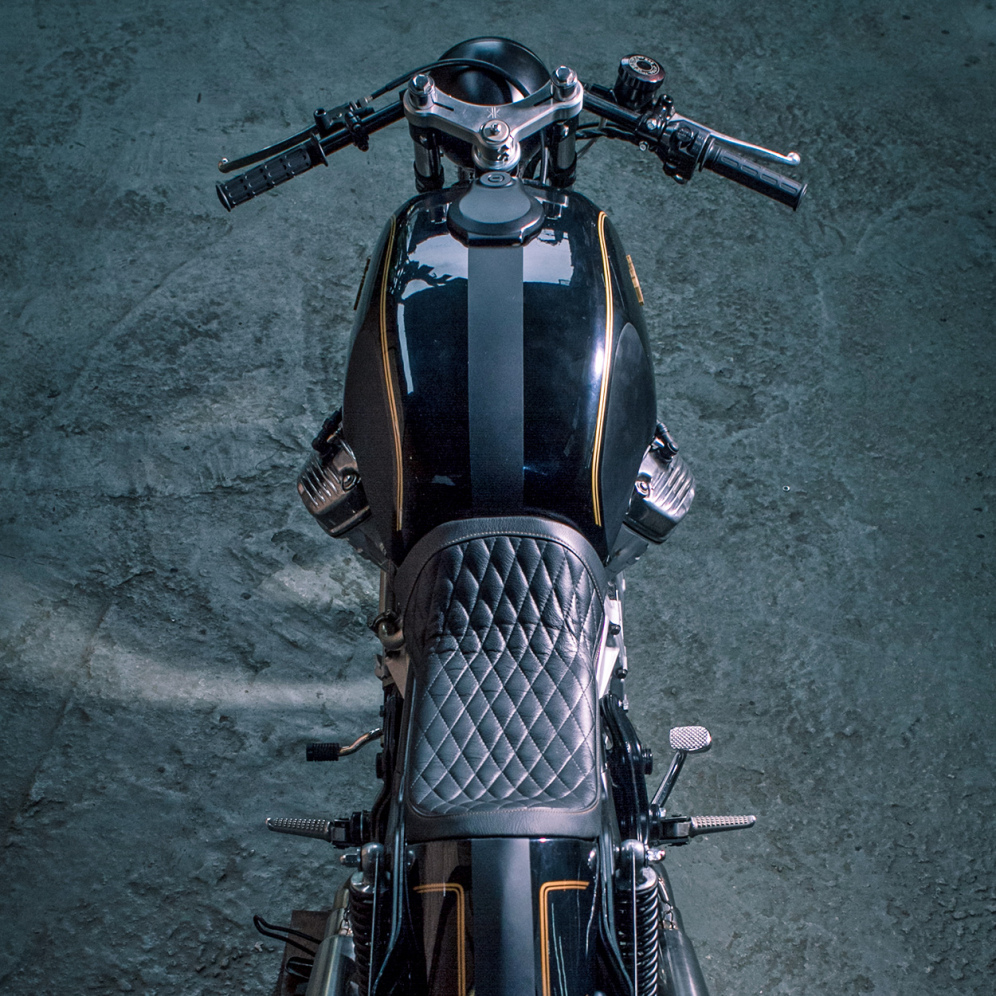 Rims were left stock. The tires are old-fashioned (they are not any brand I know). Just like the two megaphone mufflers and custom-made exhaust pipes. It looks really good. As for a CX500. What is worth mentioning – the whole build was made to be reversible. But honestly – let's hope it never returns to stock.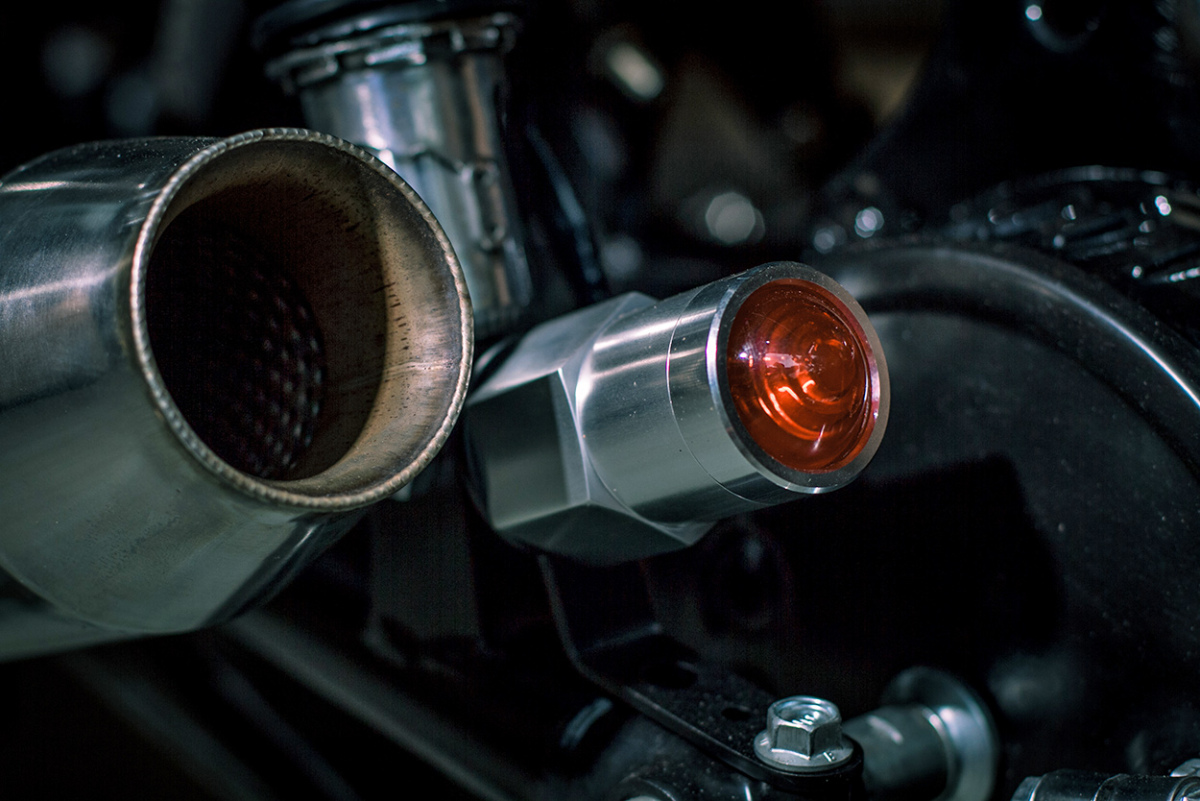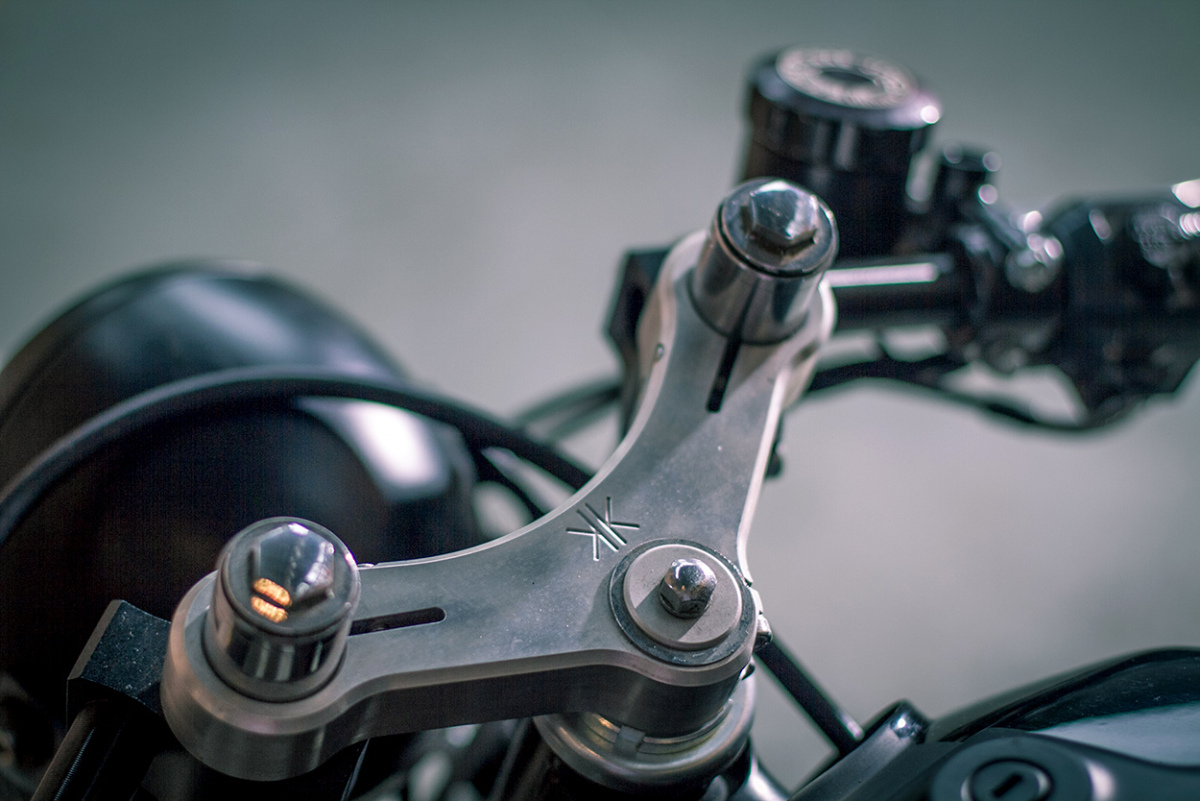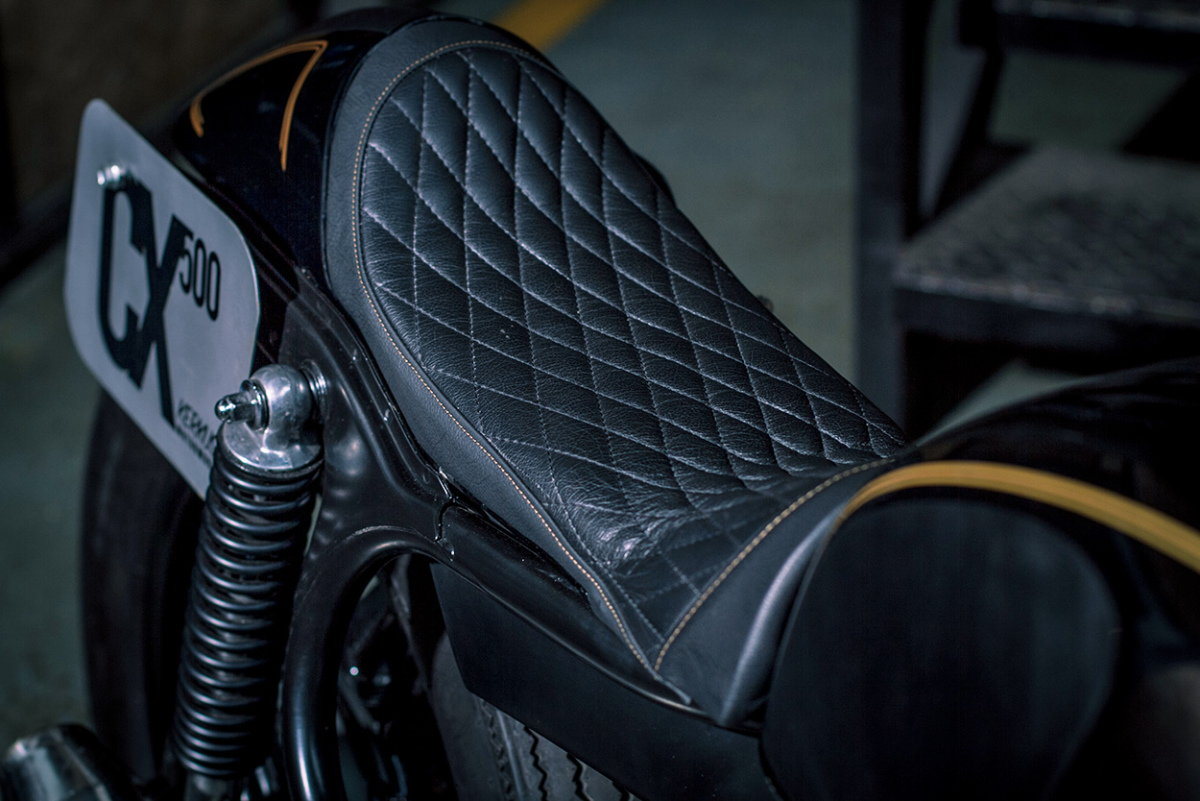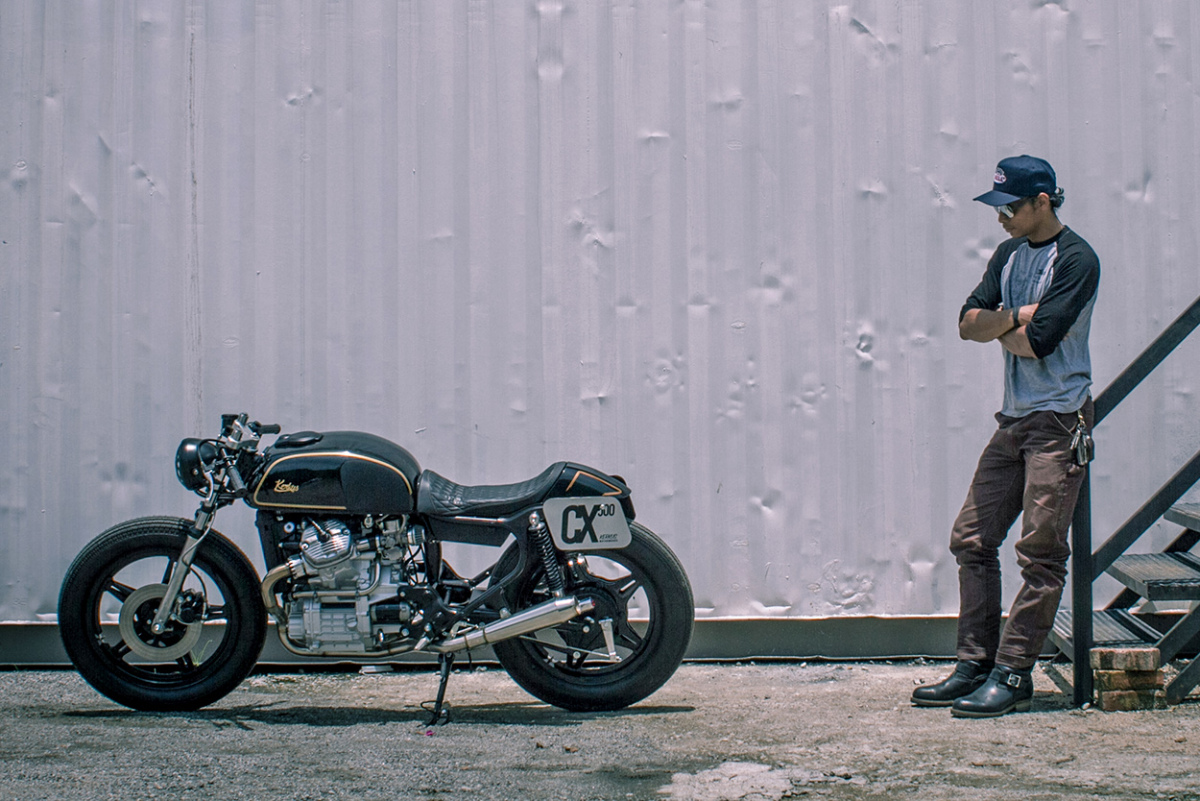 Source: KerkuS Motorworks
Comments
comments