This 2017 BMW R NineT is not a typical custom build. One: You don't see many of these, made to look like an old R-series BMW. R NineT has a personality of its own – being a tribute to the old-fashioned R series. Acting as the bridge – between the legend that defined the BMW over 70 years back and the modern world, where the boxer concept is alive and kicking.
So it looks retro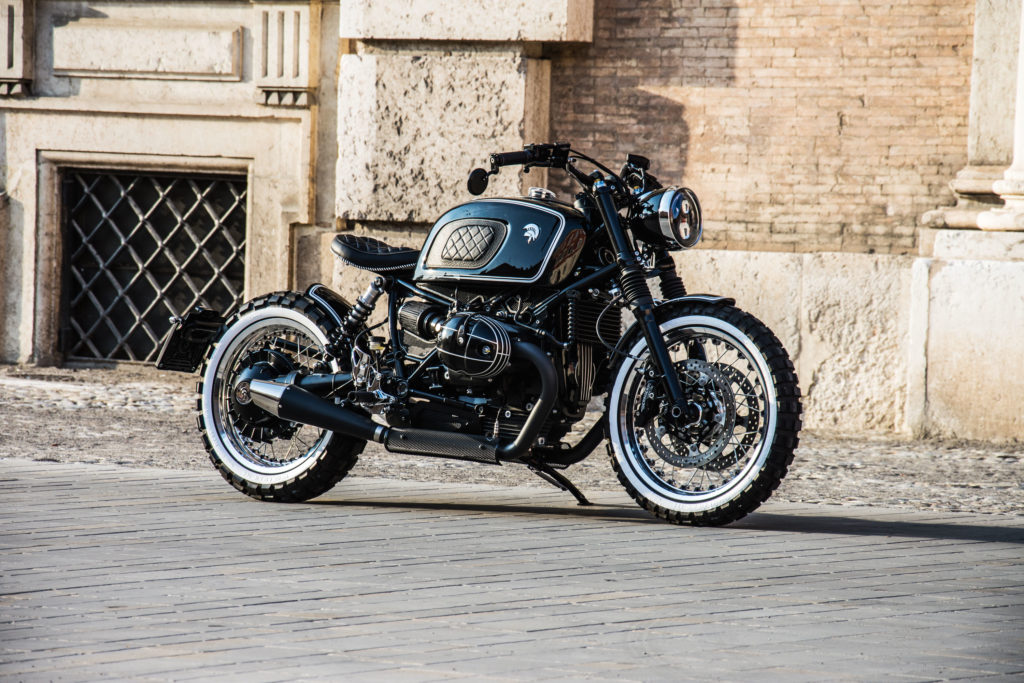 Has a tank that looks like it came from the 70's. Single seat. Cool "all-terrain" tires with white rubber walls. Old-school all over… In general: It's a scrambler, with some "bobberish" touches. But that's not all to it. It utilizes quite a lot of modern technology under the cover of retro styling.
The obvious modern aspect is the performance. As it's a 2017 1200 cc BMW producing 110 hp and 119 Nm of torque. It was tuned regarding the electronic control unit, intake and exhaust. And these beautiful spoked wheels come from Kineo.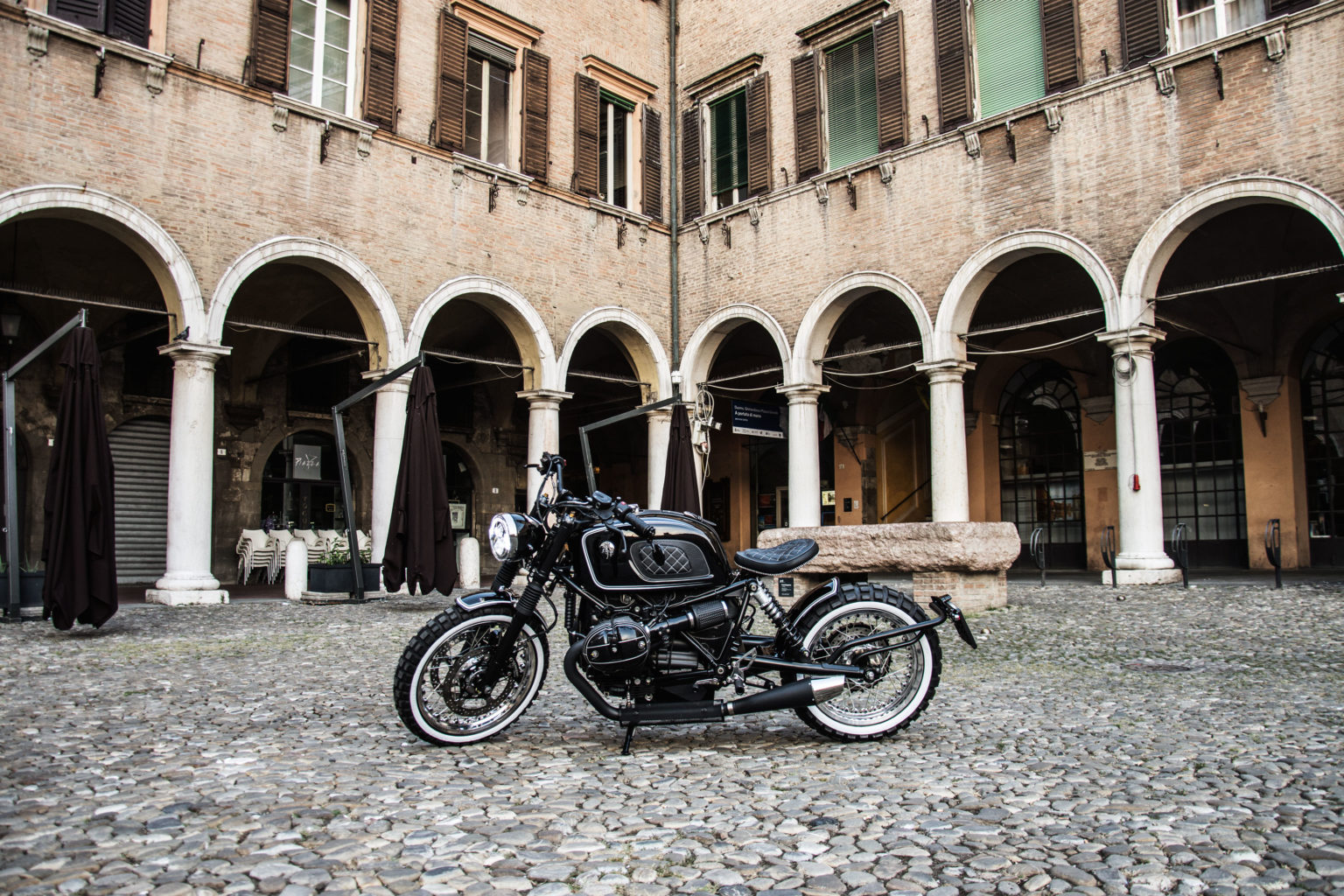 But there is more. The tank, headlight, license plate holder are made of carbon fibre. There are machined aluminium valve covers, handlebar risers, gear shift lever and rear brake lever, grips and mirrors. Front headlight is a nice looking classic and round, but also upgraded with modern LED light source.
Add the leather grips, seat and details on the tank – and You got Yourself a perfect mix of Italian styling with space-age materials.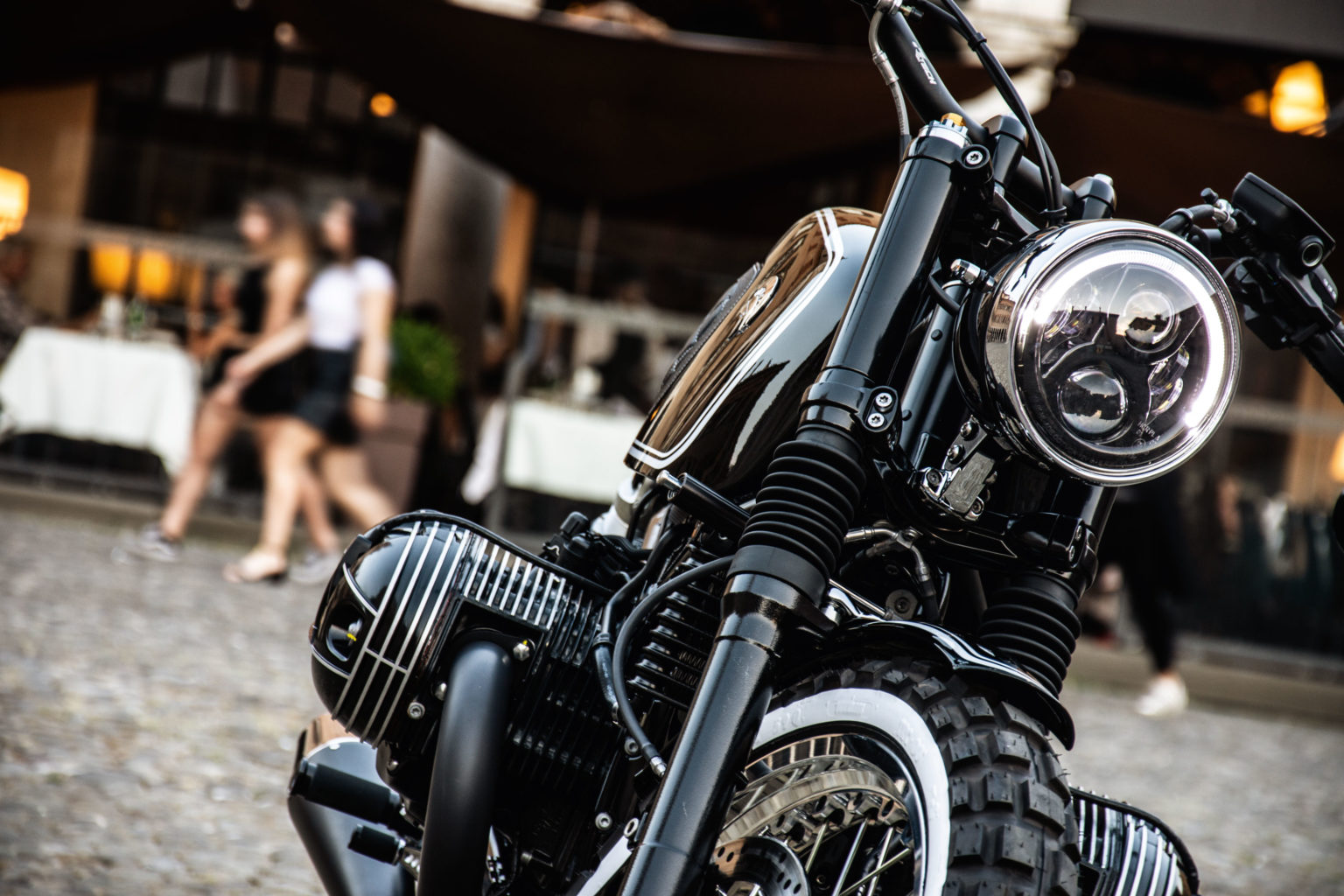 What I actually don't like here – is the licence plate holder. I think that without it, this build would gain – a little lightness of the profile. Even if it had to be there – it could have been more discrete and fitting the tire.
But it's just me… being all picky and stuff. I wouldn't mind riding it every day to work. It's a great combination of German engineering with Italian design. And I'm really surprised how good the black and white contrast works here.
Cheers!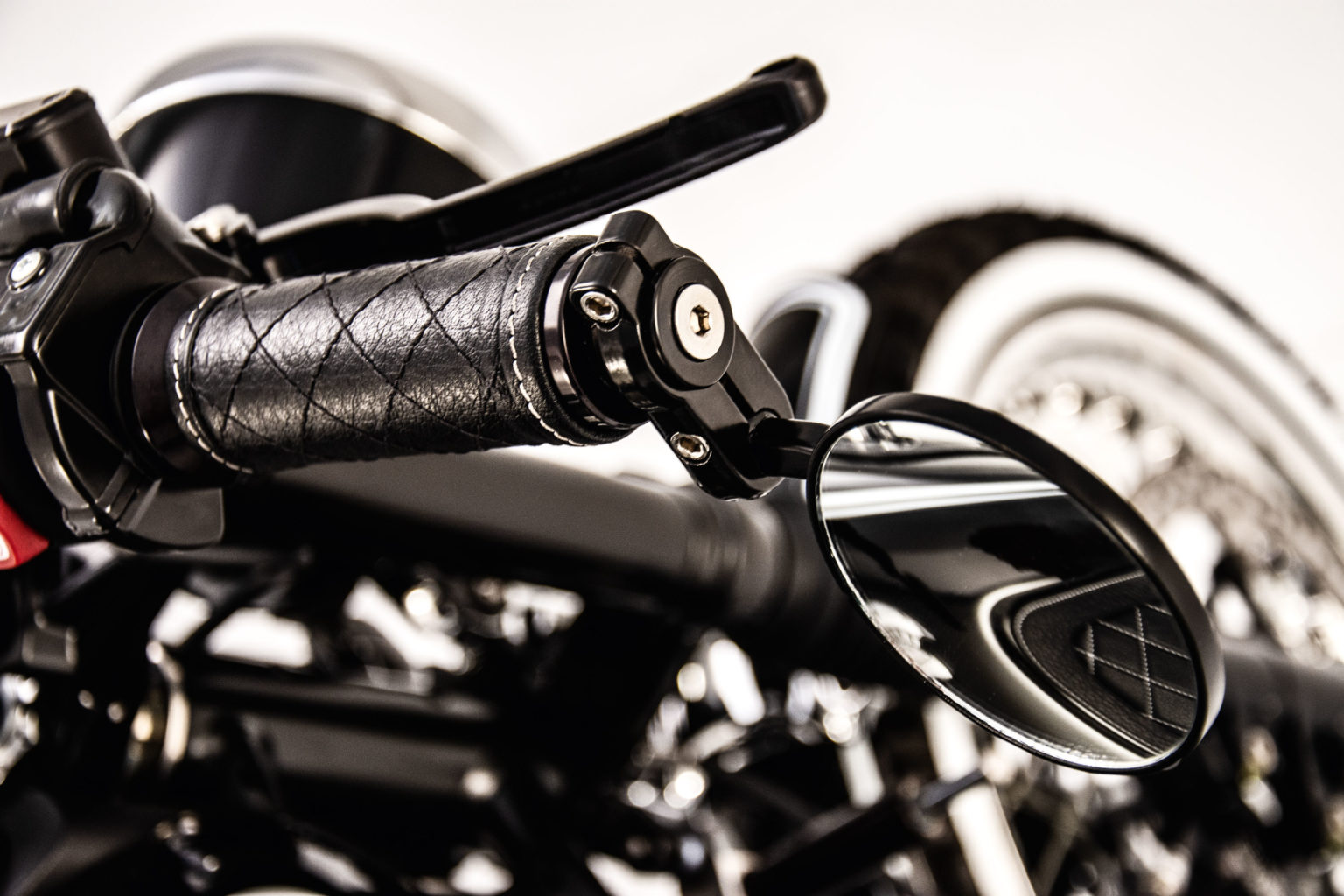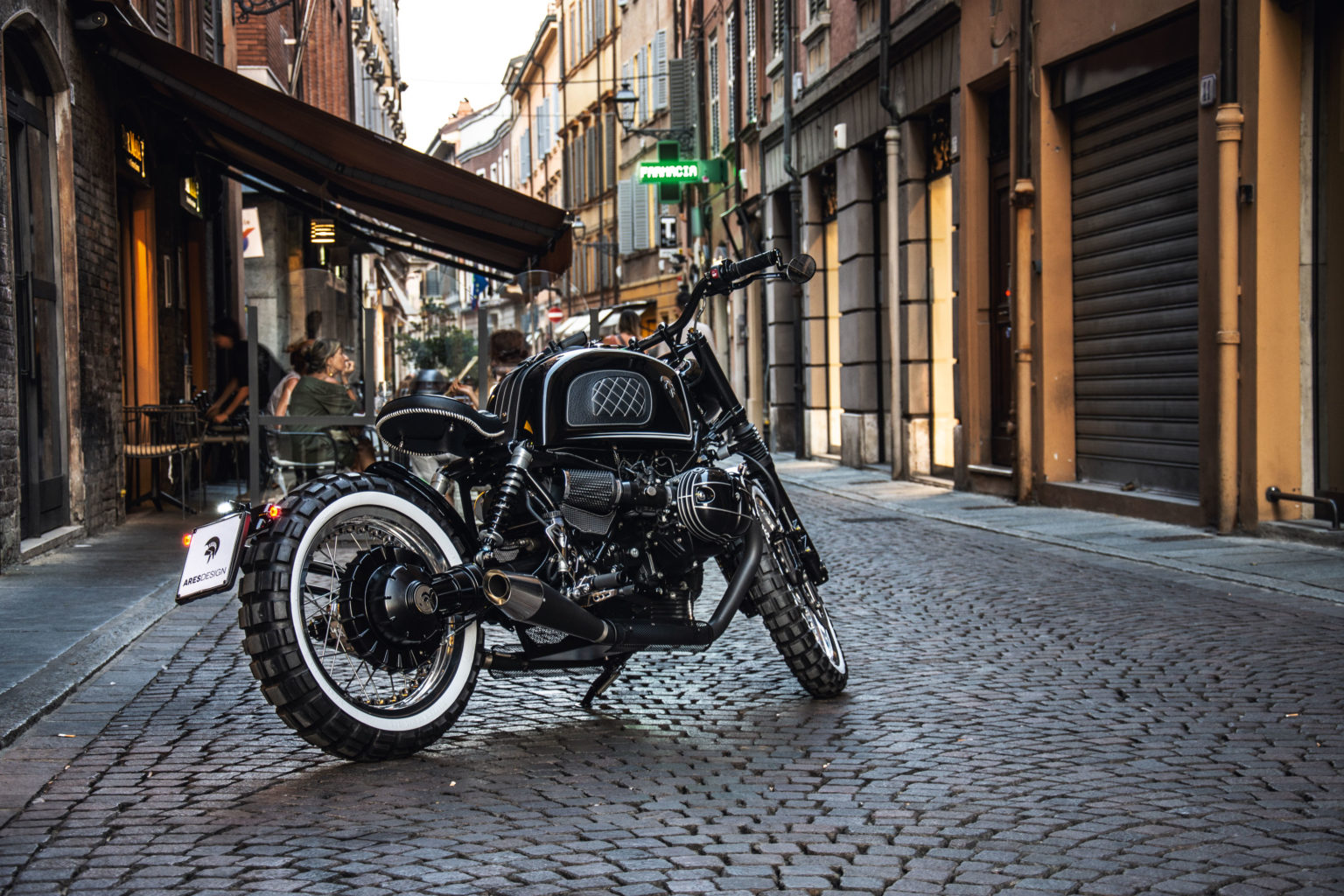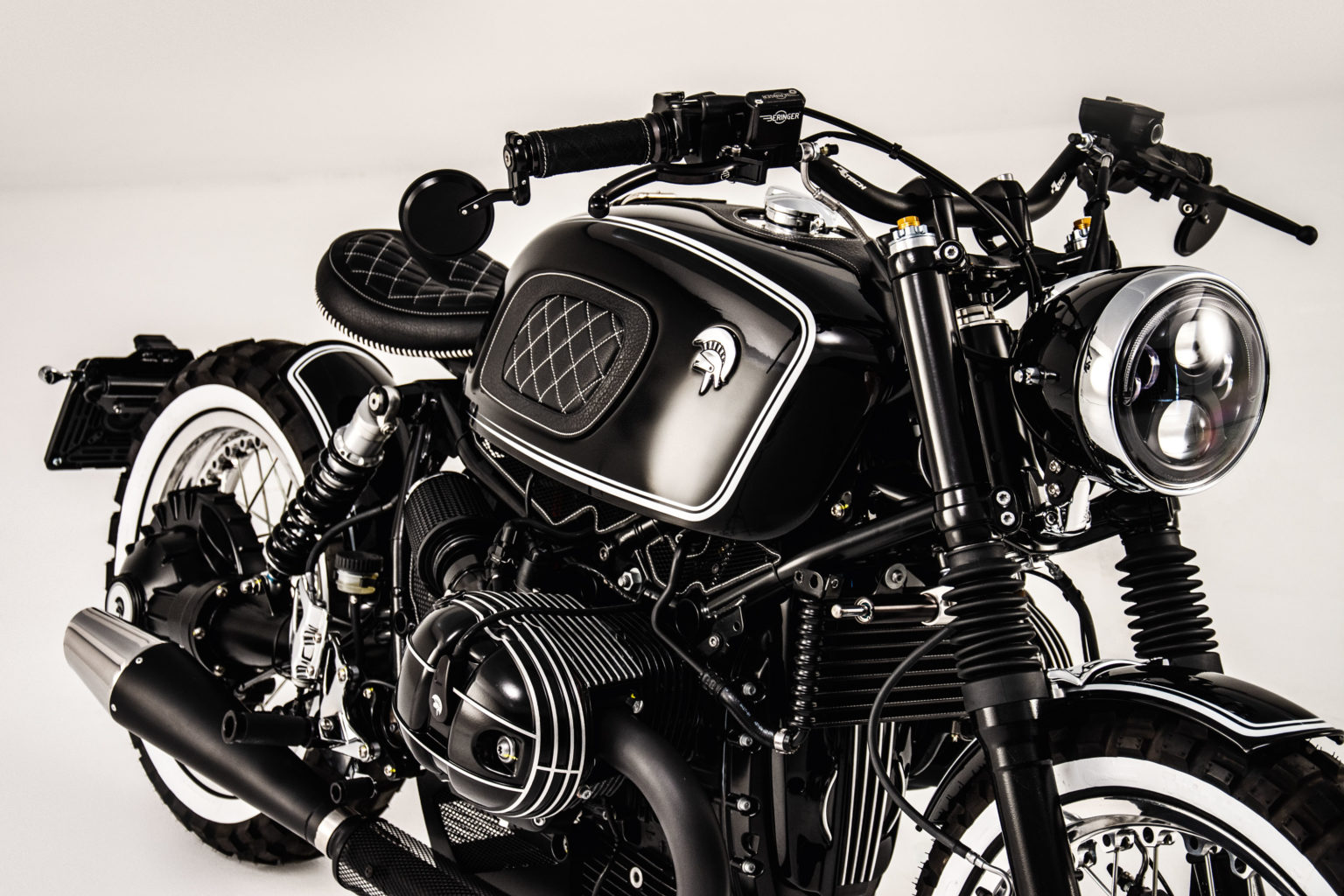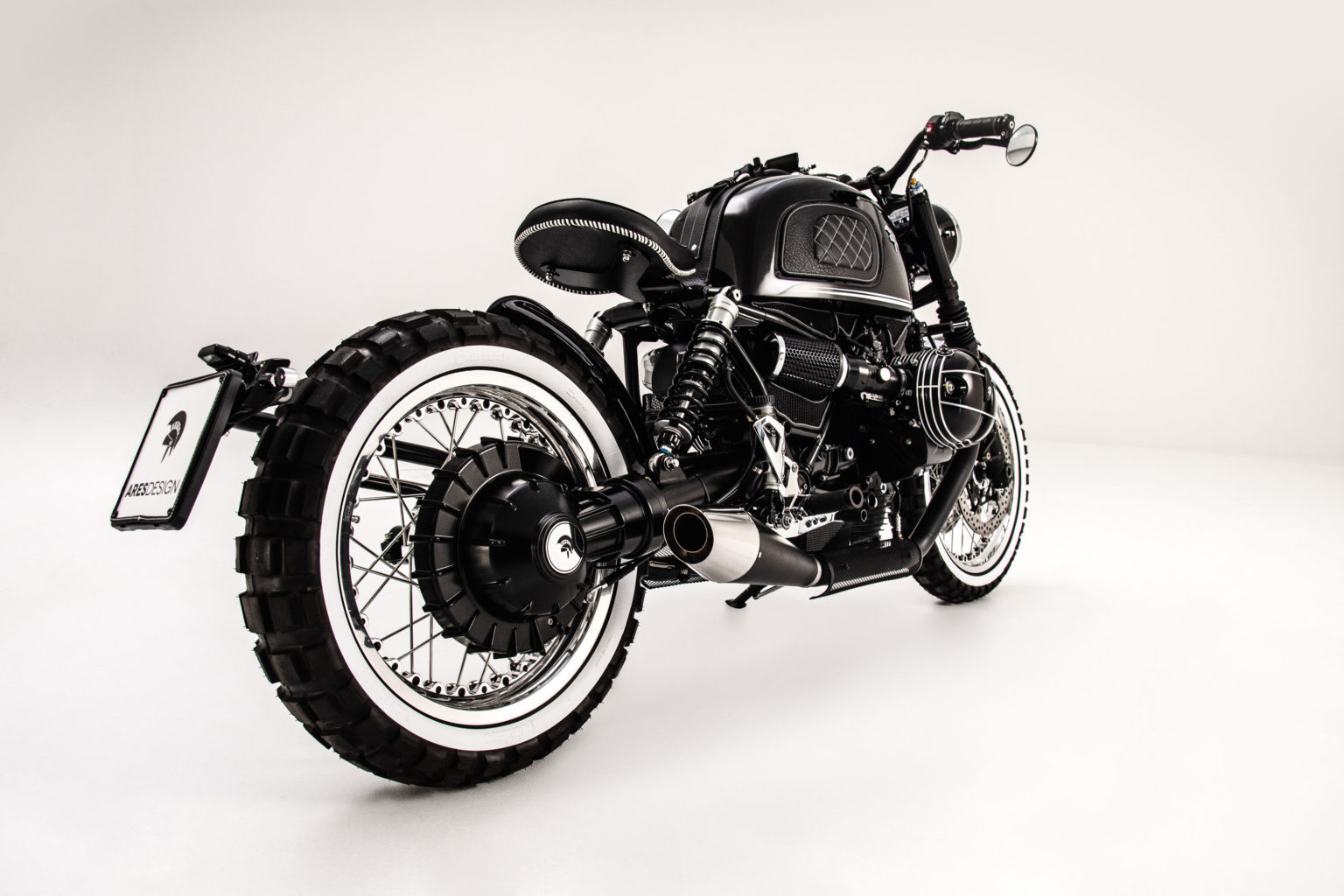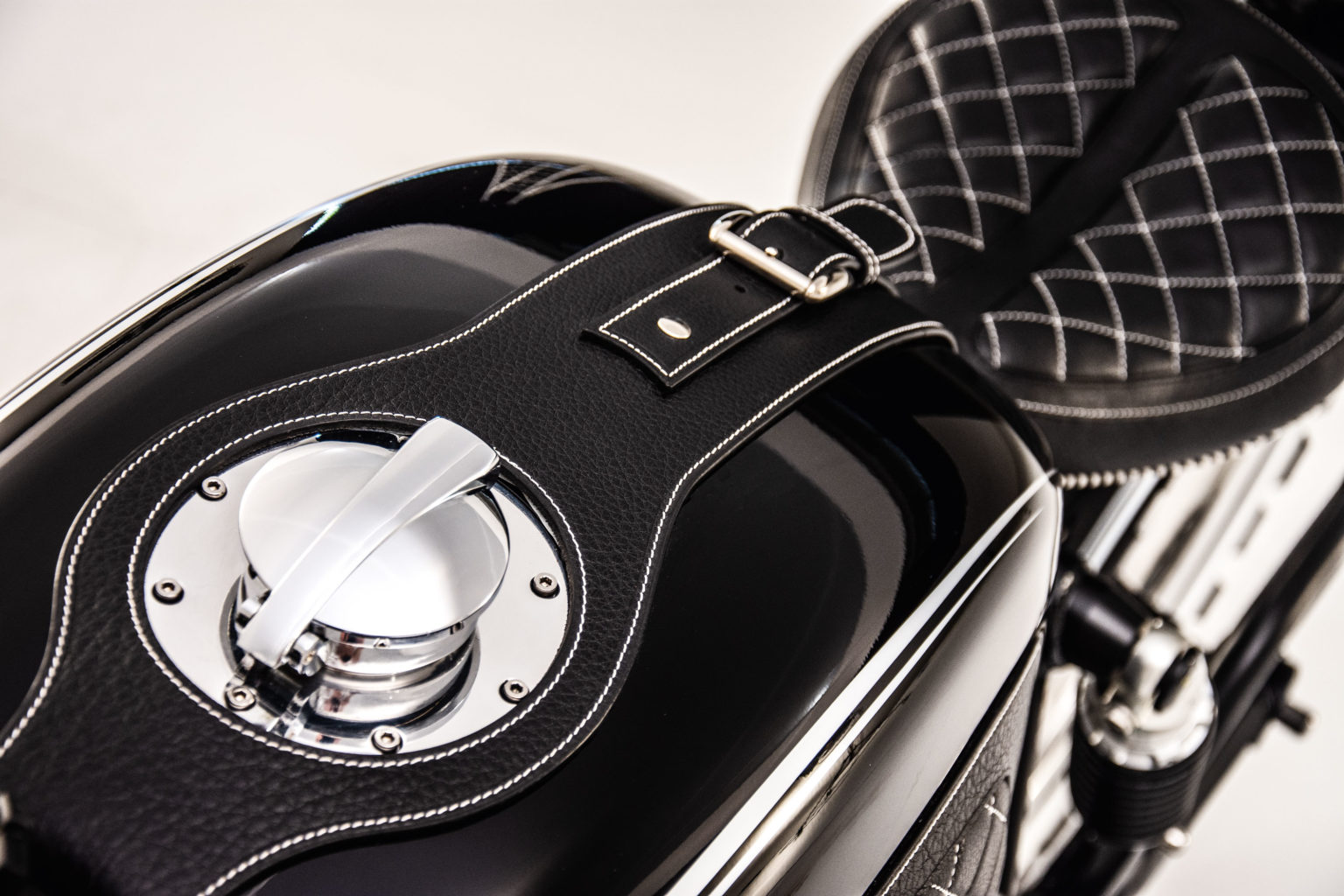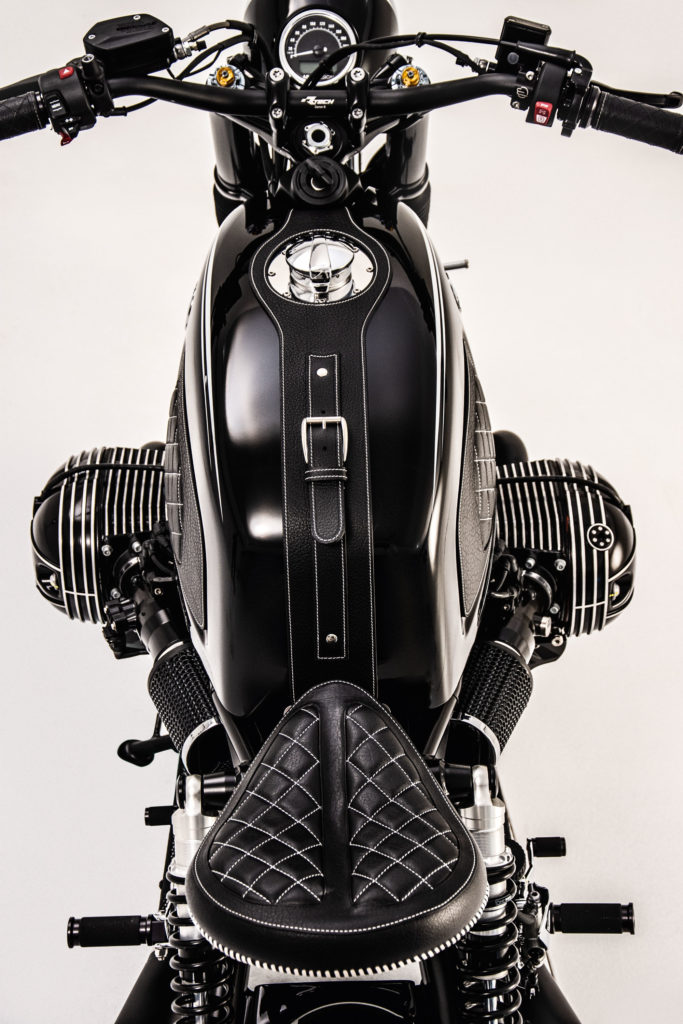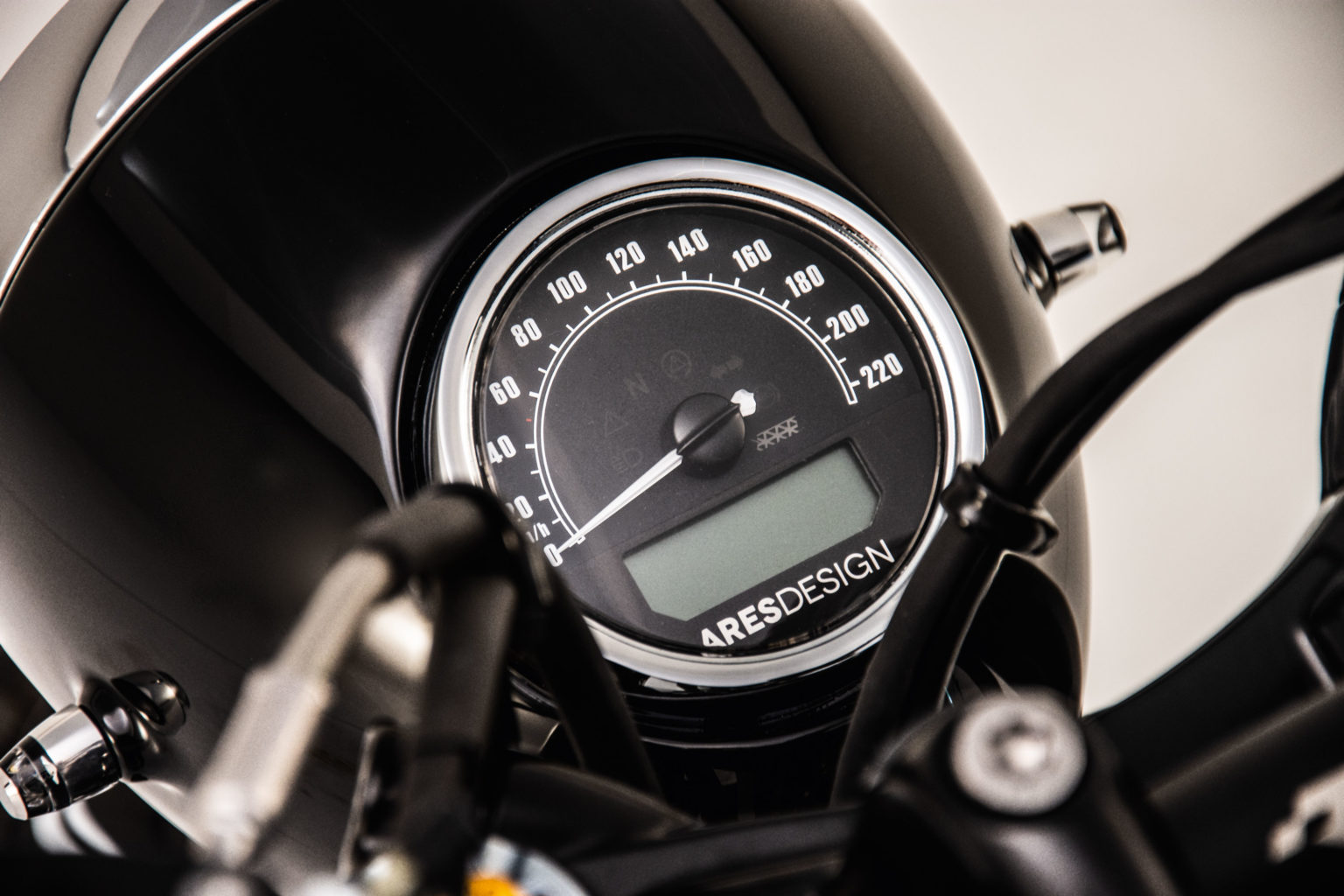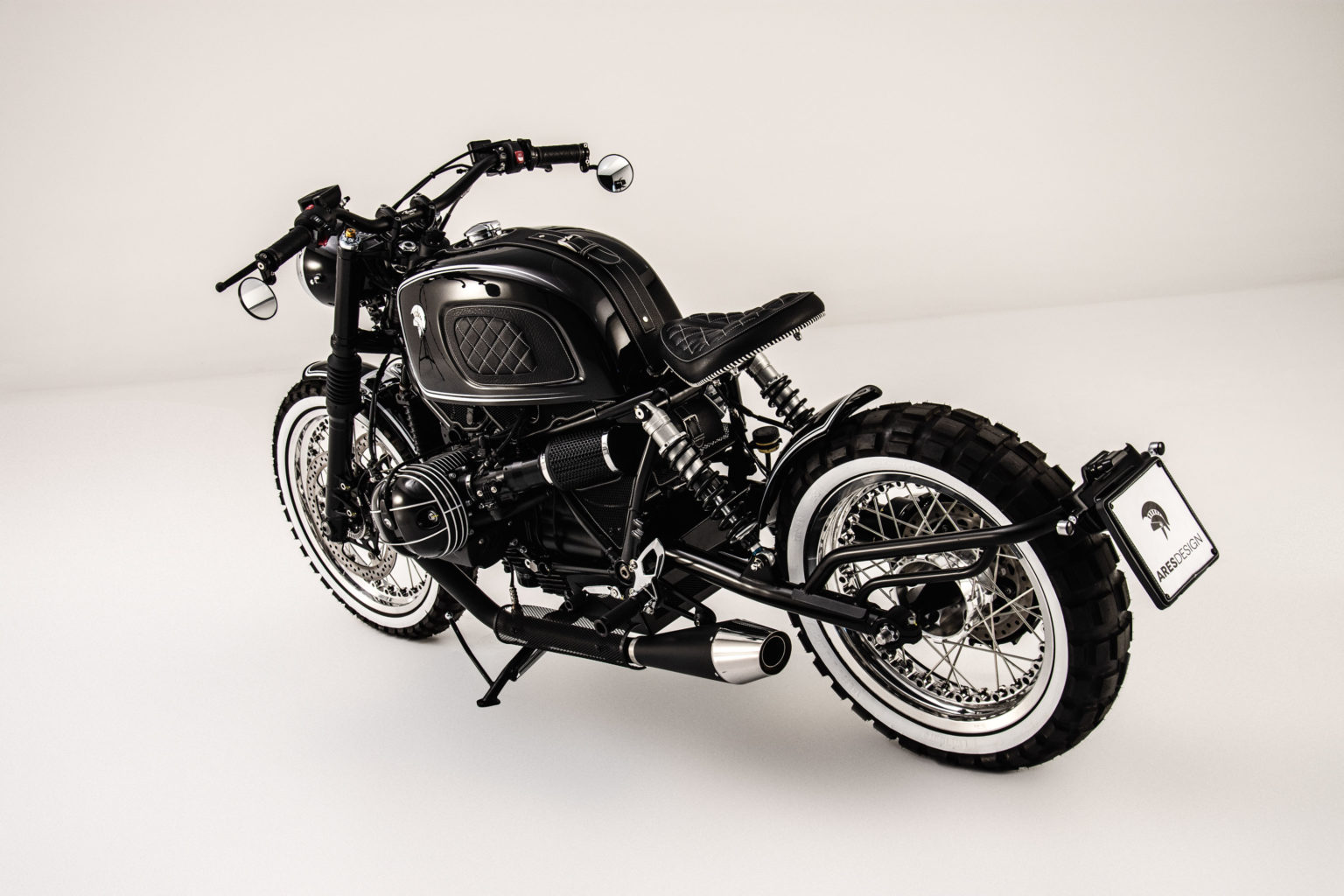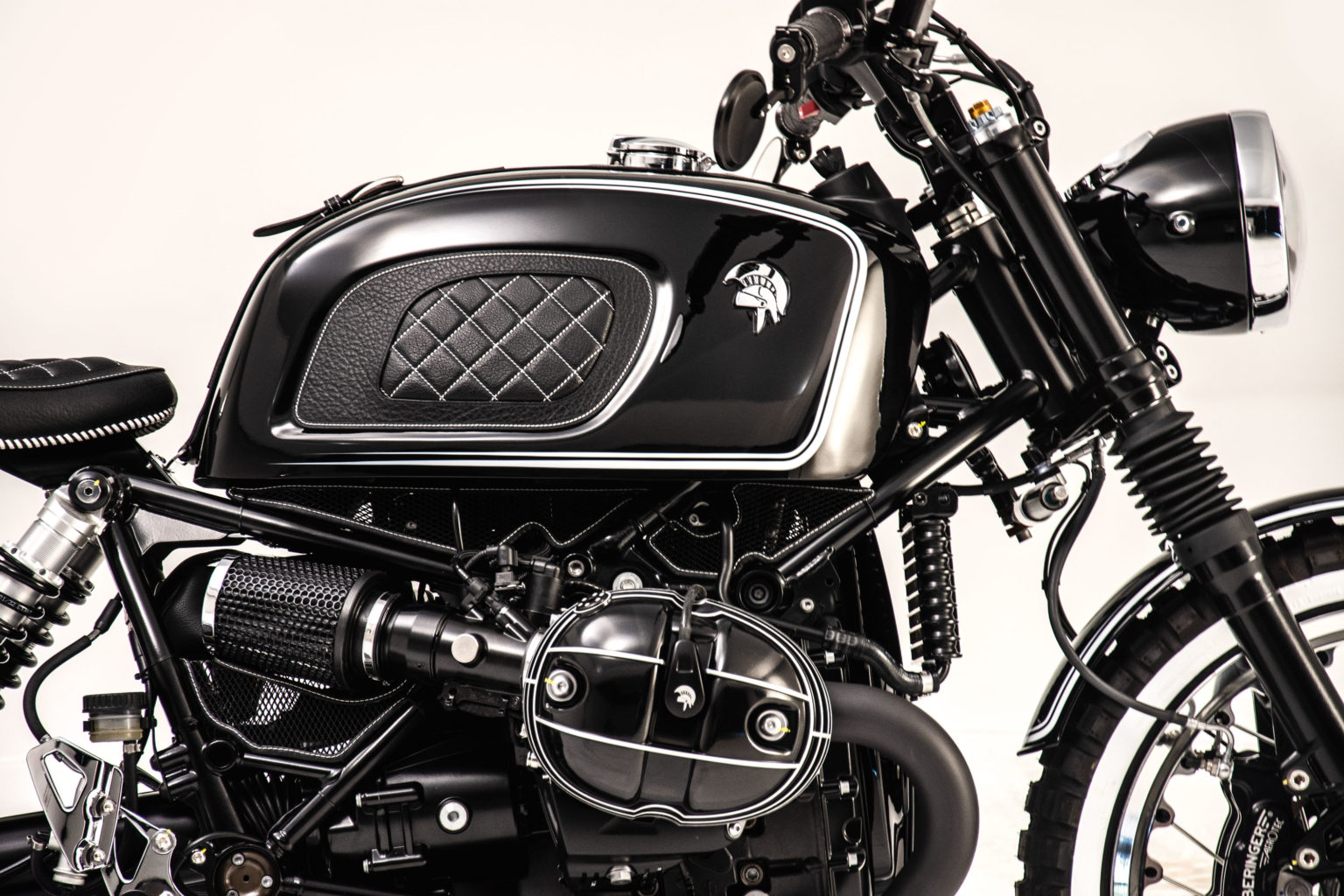 Source: Ares Design
Comments
comments