When You decide to build a cafe racer – the first choice You make is the donor bike. And in general, You have two options: either go with the obvious model or be different.
The first road is relatively easy. With motorcycles like BMW R-series, CX500 or Virago – all the research is done, the parts are there, out of the box "custom" solutions… If You're lucky and talented – You end up with "Your" build and a motorcycle that turns heads. But You'll probably end up with a bike that is similar to some other bike or visibly inspired by something that was already built before.
The second option is more challenging – You have a lot more research to do on Your own. Front fork swap won't be obvious. Custom rear swing-arm won't have the spacers ready and waiting on eBay. But in the end, You'll have something that is truly unique.
In this case, You are looking at the second option.
Anima Nera stands for Black Soul
Filippo from Officine Rossopuro chose to modify the Moto Guzzi Griso.
Griso is a motorcycle that has been in production for several years now. I have built many specials on this basis. It is difficult to create something original on a motorcycle that is already very special. The very difficult thing is to make a special bike that is already unique.
The aim was to build light, short and aggressive motorcycle. What is quite challenging when You look at the stock version. But it's not only about the looks – the performance and handling were also addressed.
I opted for a couple of Marchesini aluminum wheels, specially tailored to the rear where I had to build an adapter. Even the front discs are lighter, the Brembo's T-Drive . Just like radial pumps, both clutch and brake naturally. Even the bodywork, after being made of metal, I then built the molds to make it into carbon. The petrol tank is in aluminum, but the cover is made of carbon. The frame has been completely revisited in the back. Now it's much shorter, and the chrome molybdenum tubes include the rear stop. The minimalist cod is in carbon, the whole electrical system is now mounted under the tank. Suspensions have been replaced, front fork is a Marzocchi of 50, for which I had to draw and build specific triple three. Many other pieces have been made of aluminum.
In my opinion, it's a complete motorcycle. If You like what You see here – definitely keep track of the Officine Rossopuro website – for next projects (link below).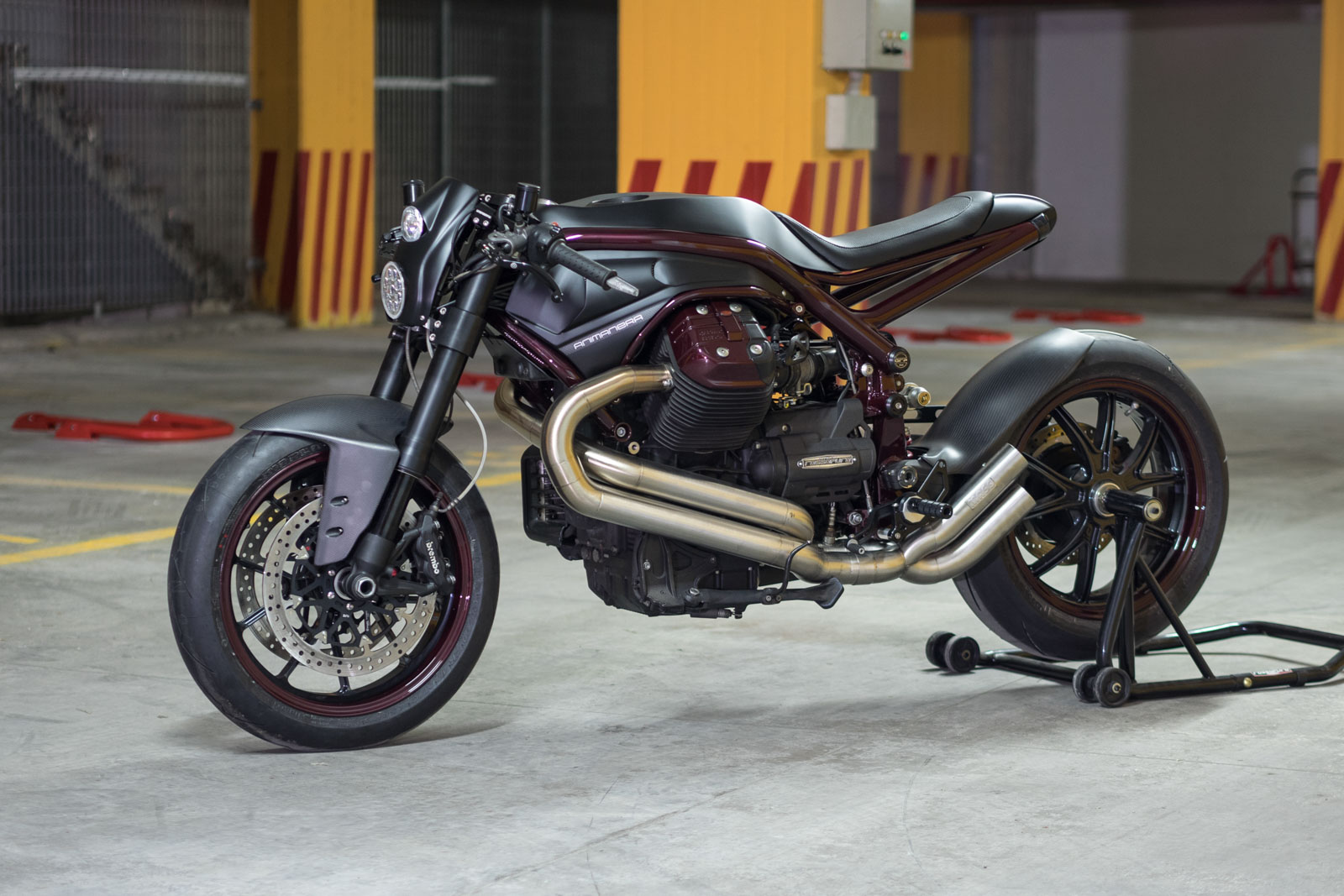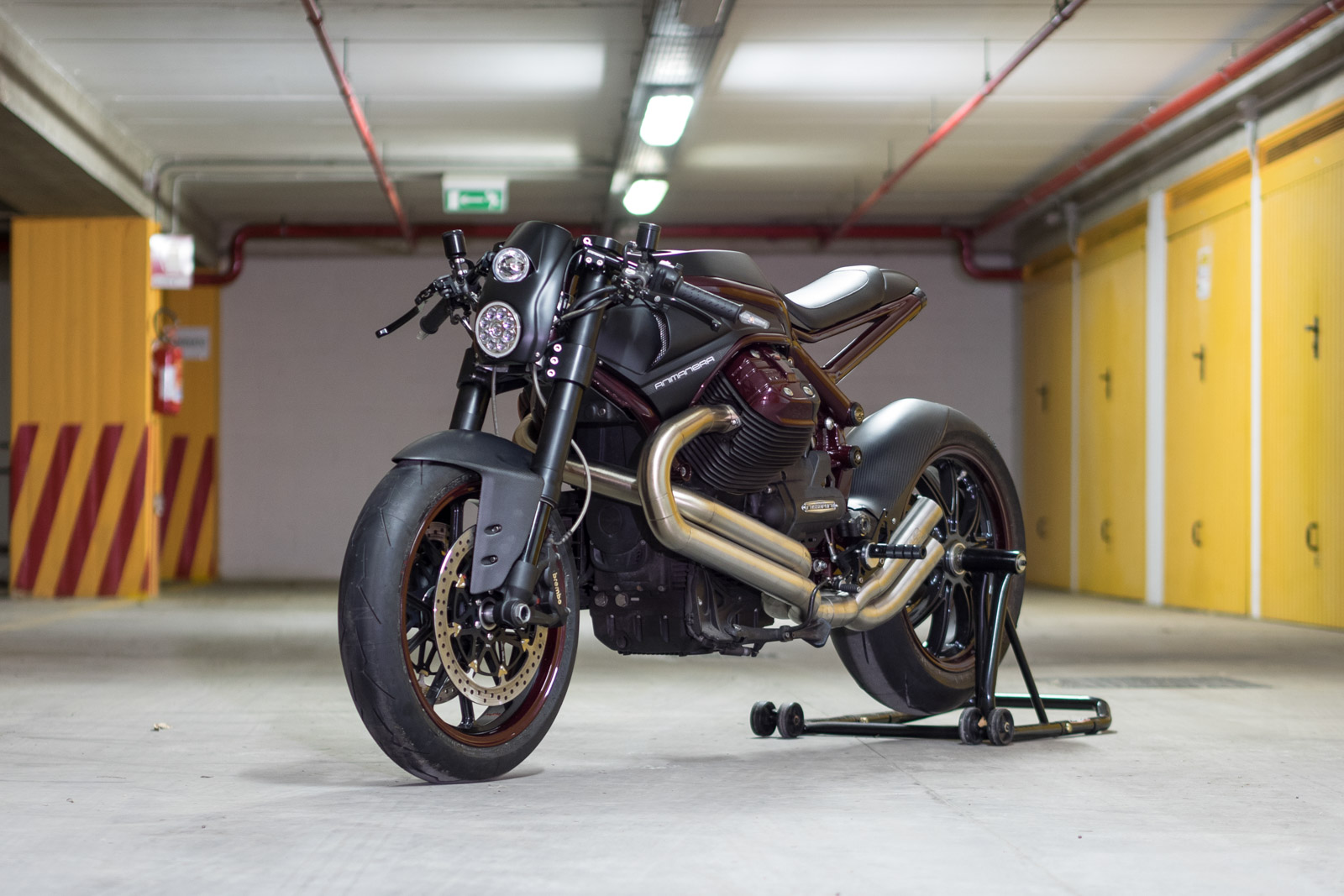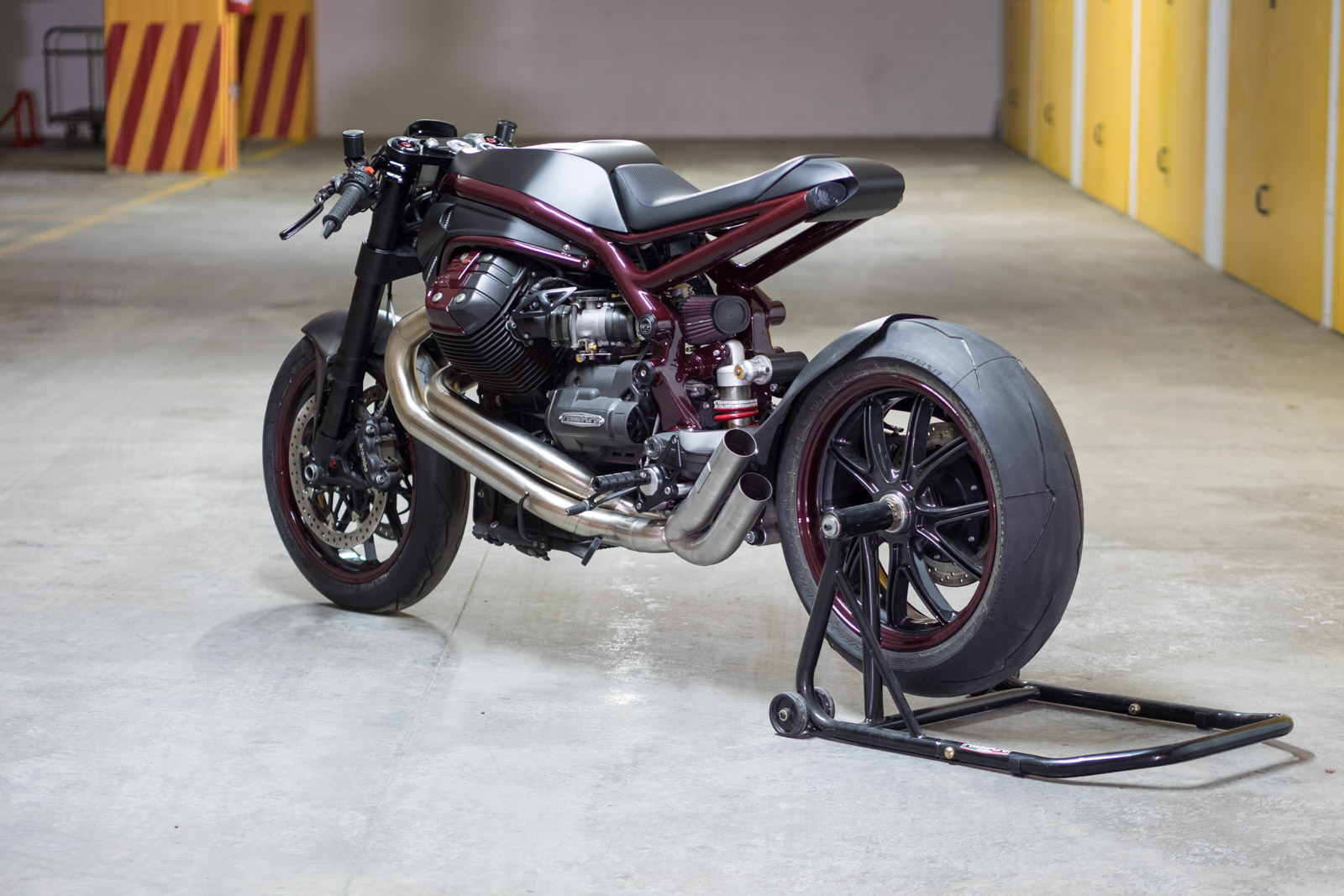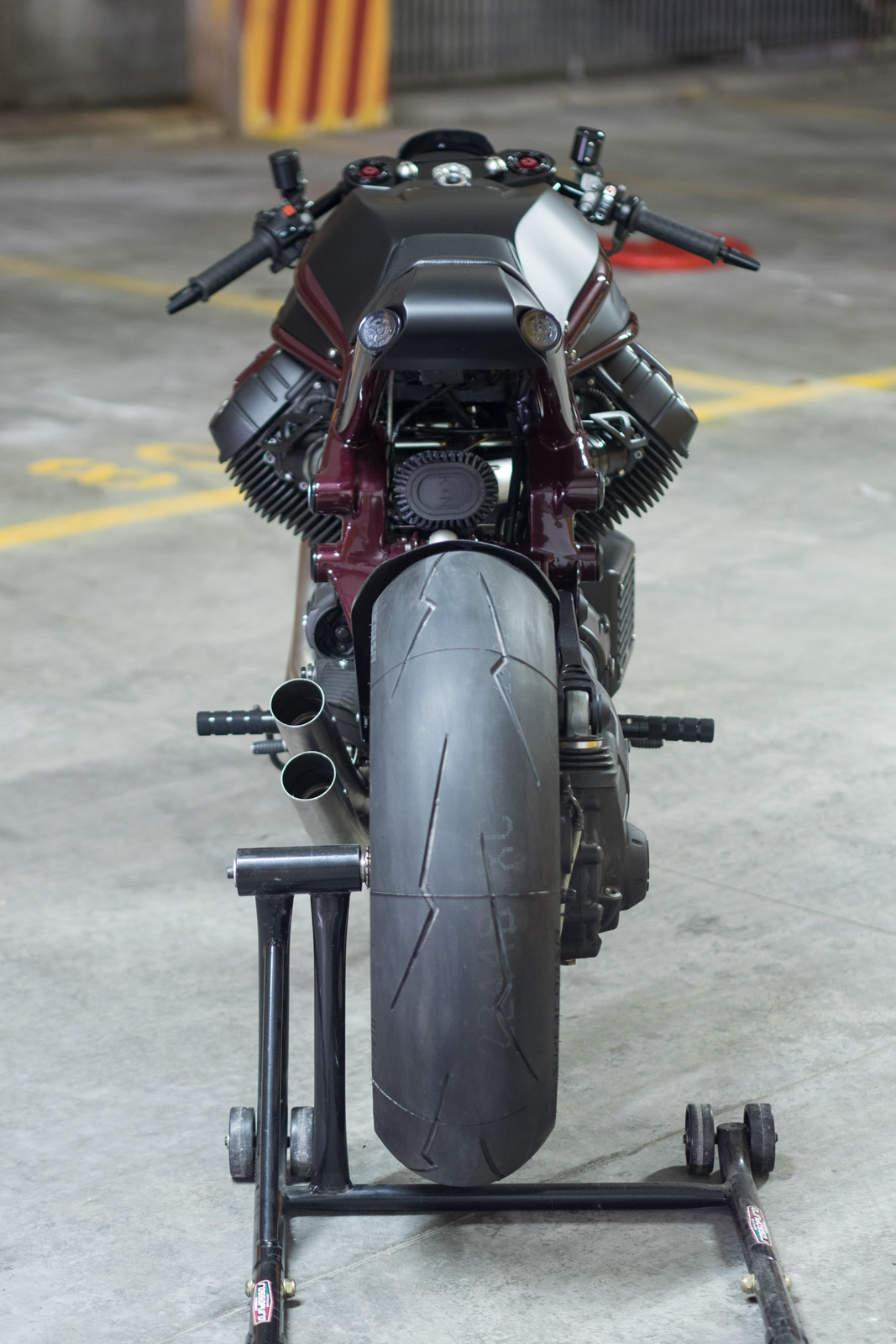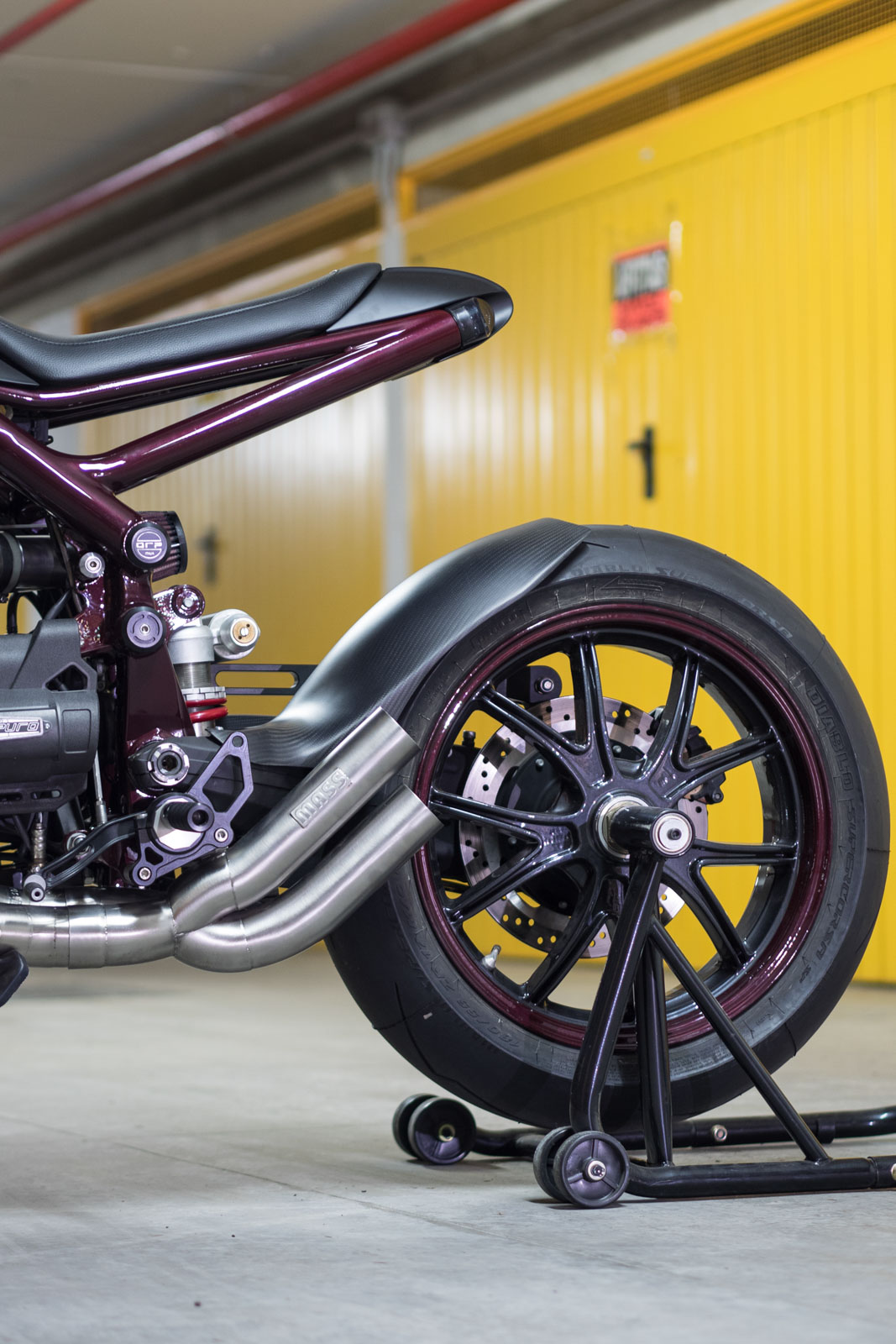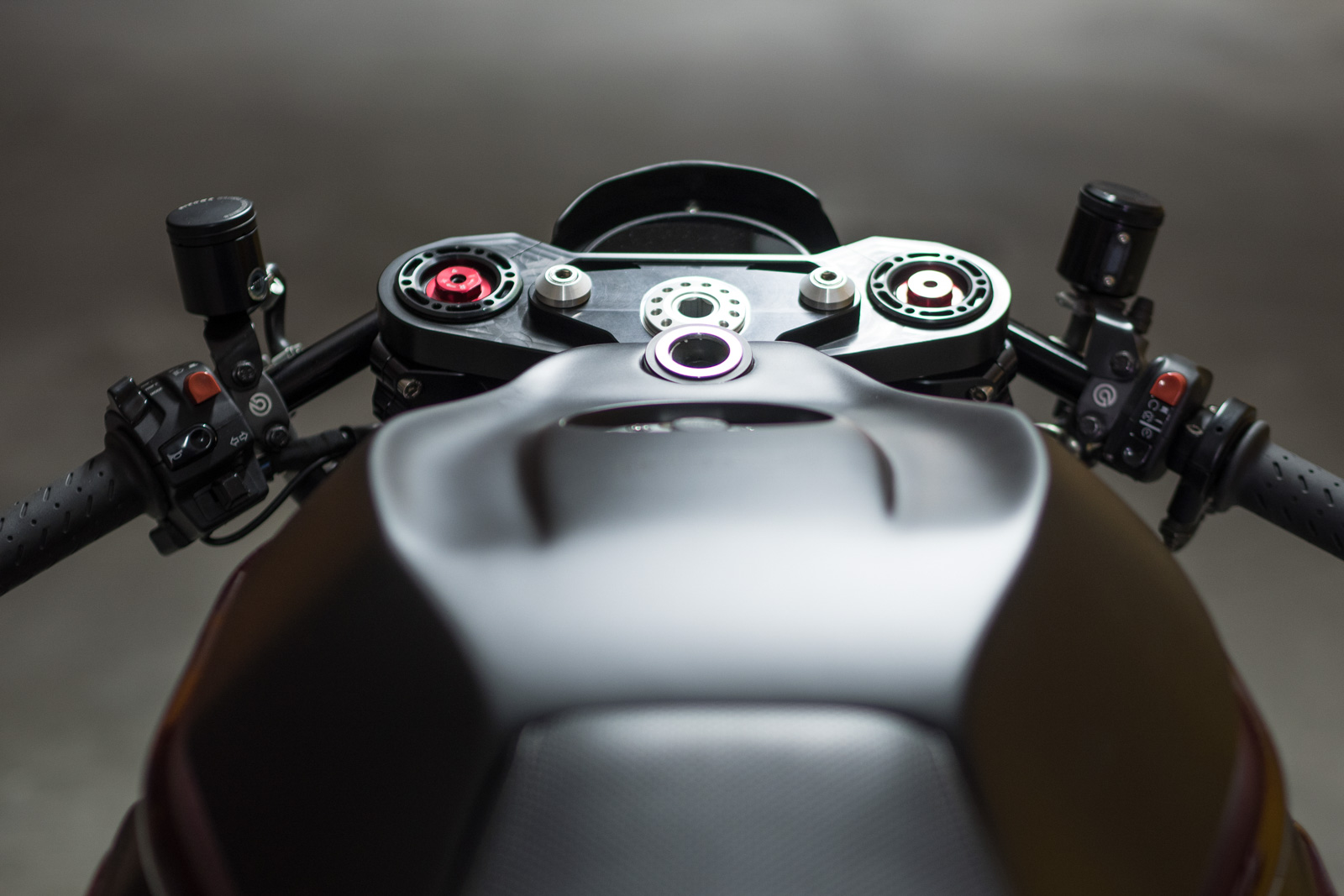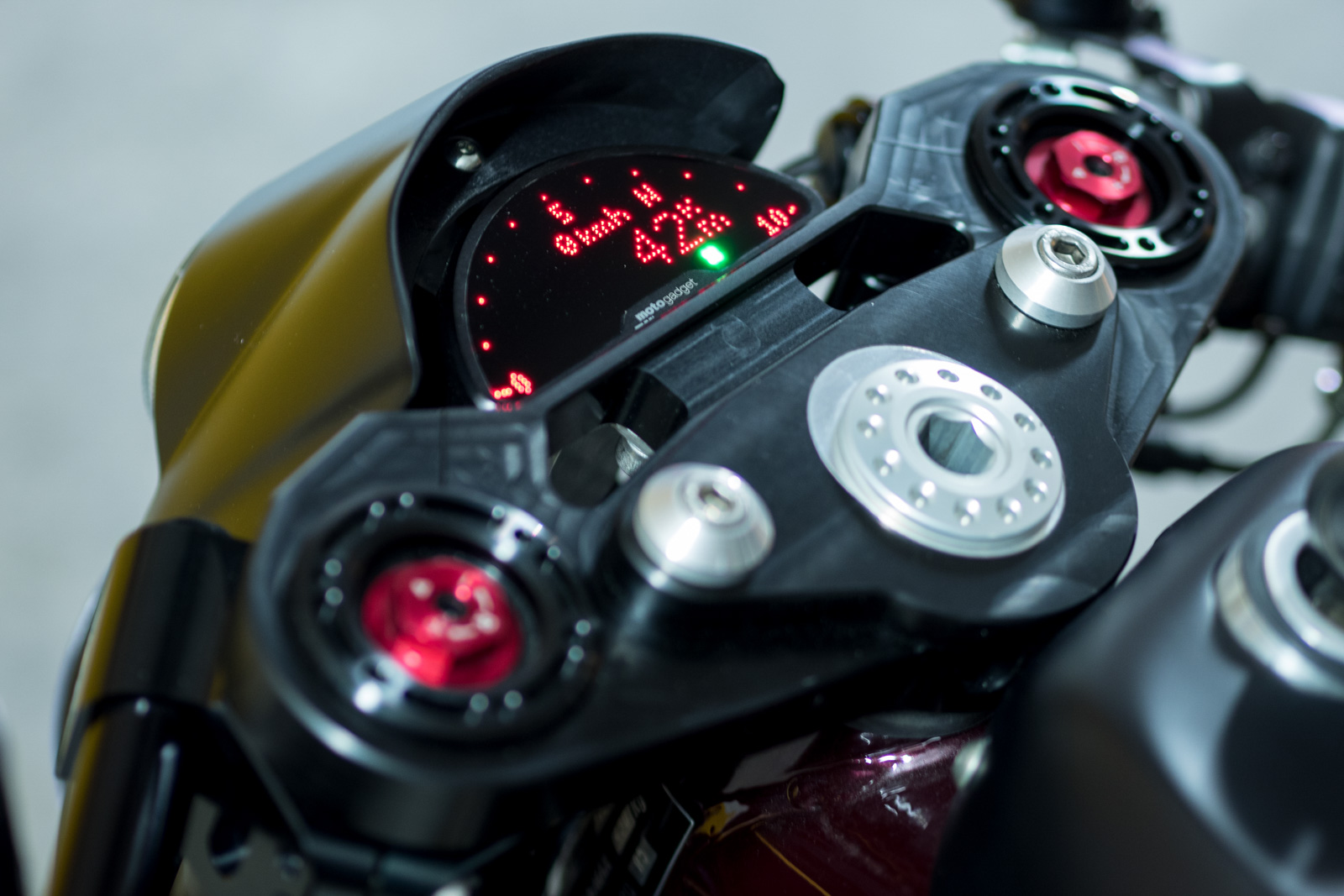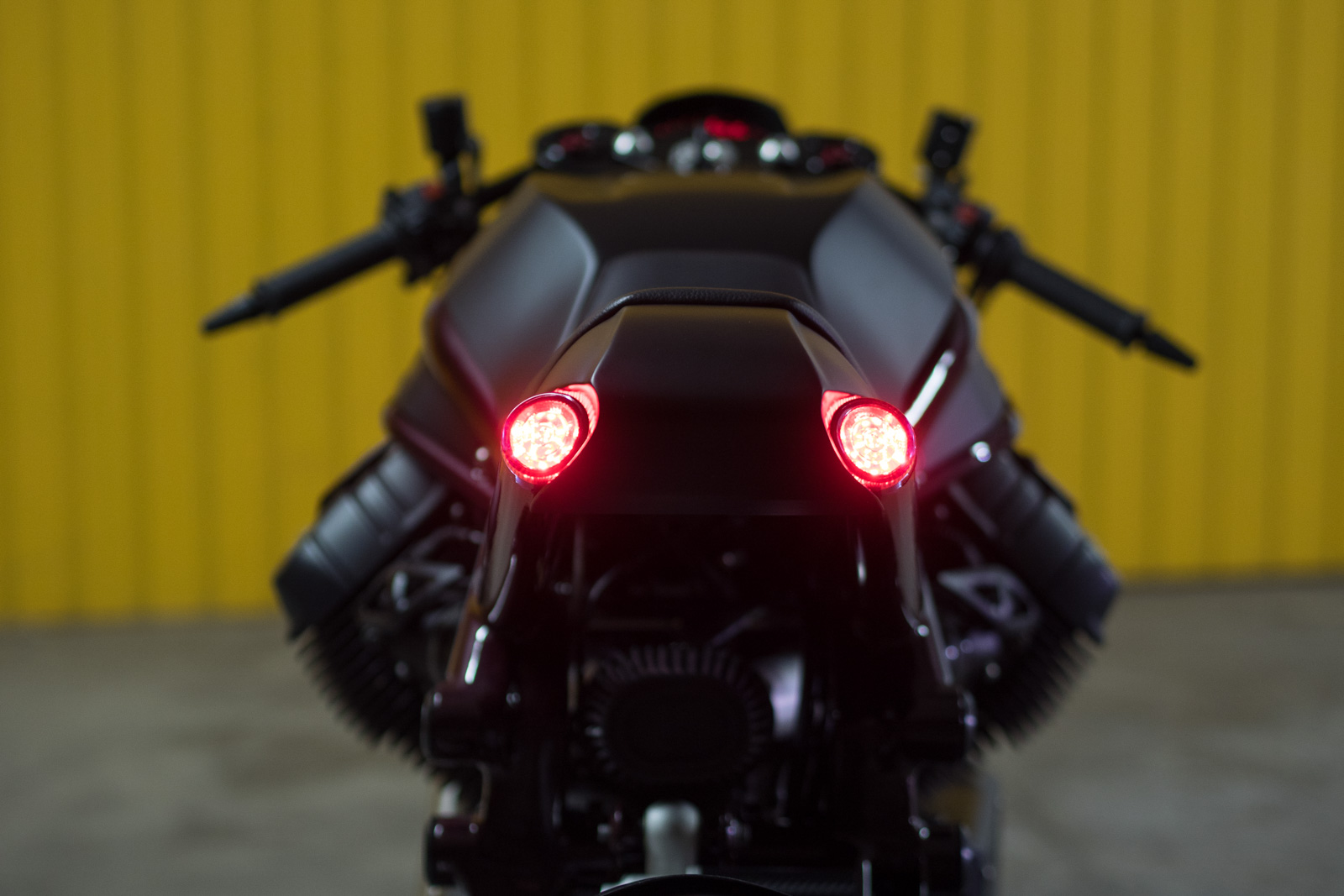 Source: Officine Rossopuro / Facebook
Comments
comments