What would be the best award for a custom bike building garage? What would give the most satisfaction to a bike builder? I think it would be the moment when a big motorcycle manufacturer asks You to build a custom, based on a brand new bike they release.
And this is the story of this Suzuki GSX 750S. To be completely fair – I wouldn't call Officine GP Design a "garage" as these guys are a well-recognized workshop. They specialize in Italian bikes mods. But regardless of these kinds of details, it happened – Suzuki asked them to build a custom, based on their most successful model.
And the result is, as You'd expect, stunning. It has everything.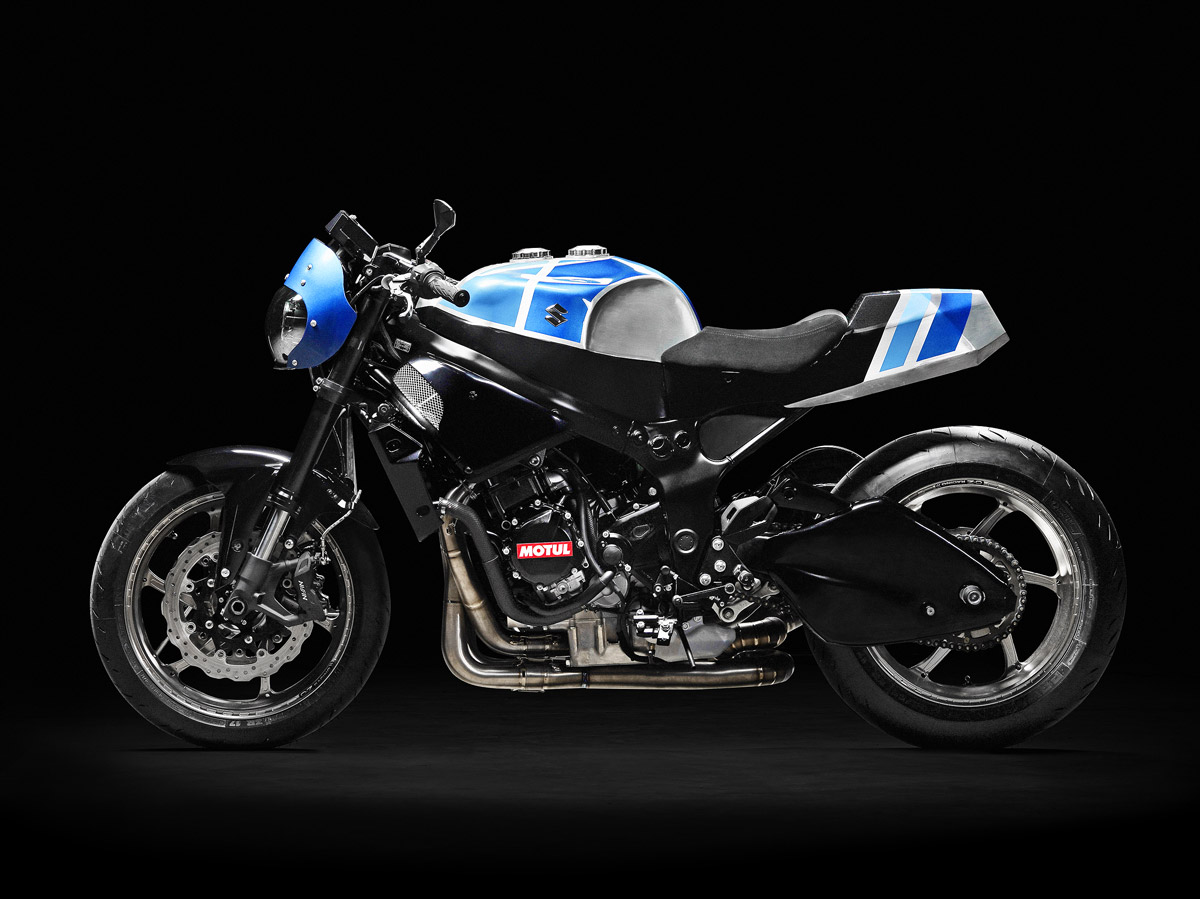 The design
Fairing based on a bubble visor from a helmet and a cool headlight with a modern touch of LED. The rear end is a pretty old-school squarish tribute to old sports bikes.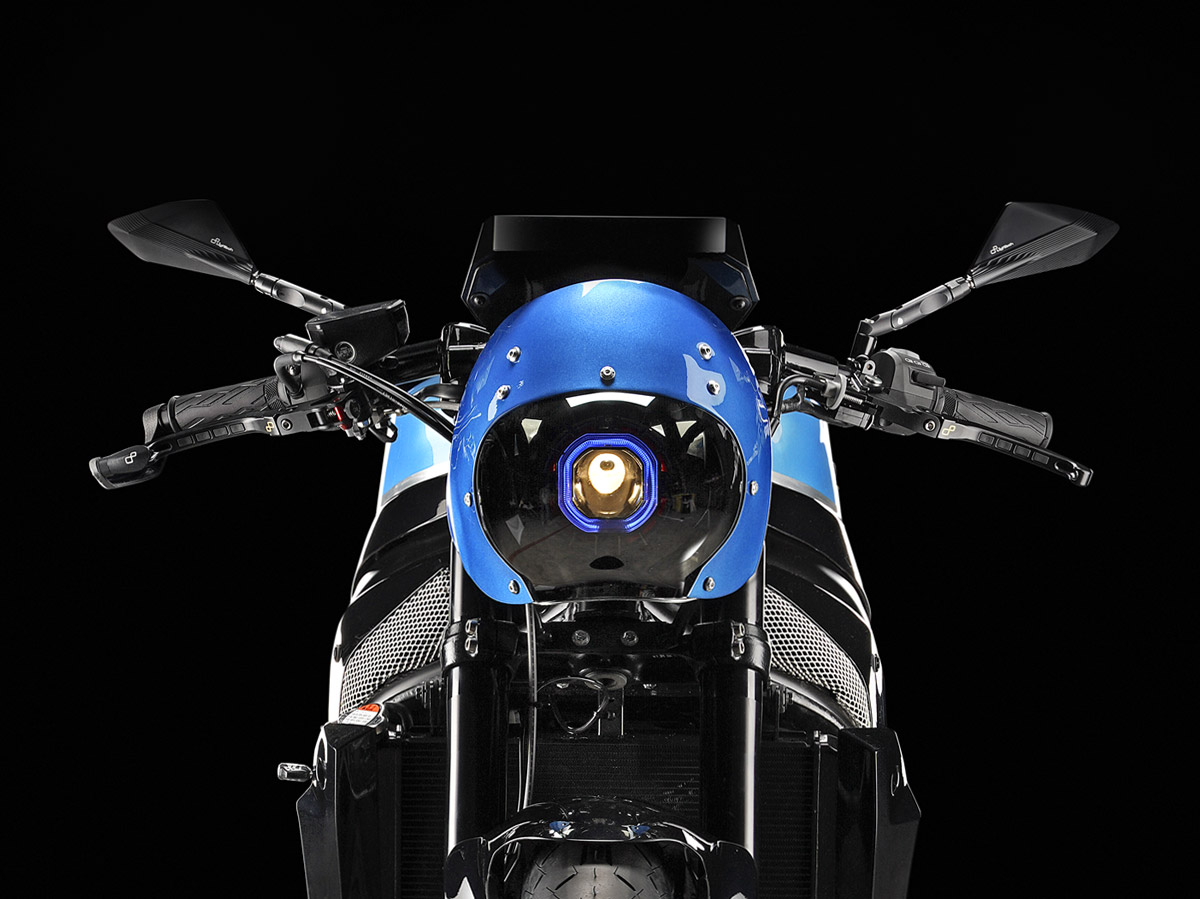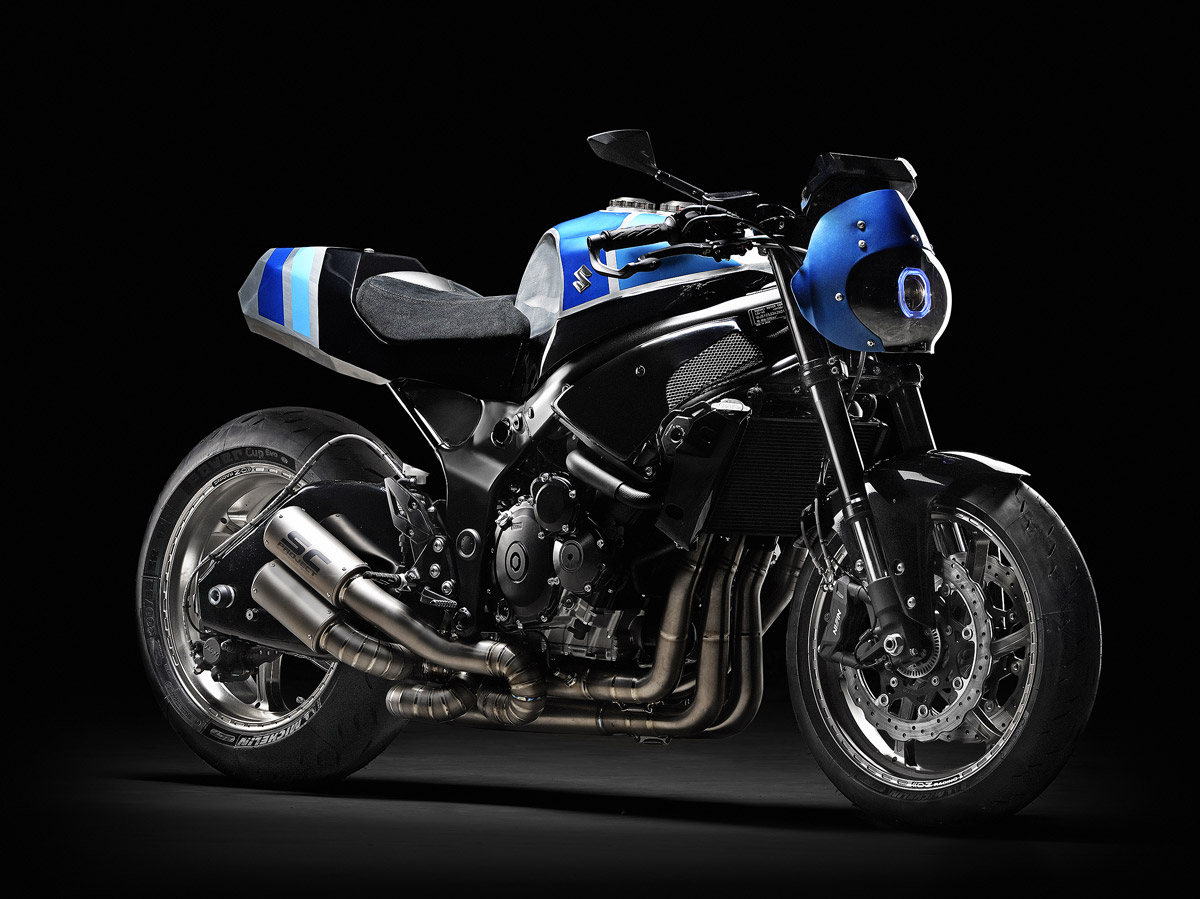 The performance
The wheels are 17″ OZ Gas Titanium with Michelin Power RS tires. 120/70 in front and 200/55 in the rear. Massive swing arm, the titanium exhaust and a double fuel cap is a nice touch to connect with Suzuki GP history.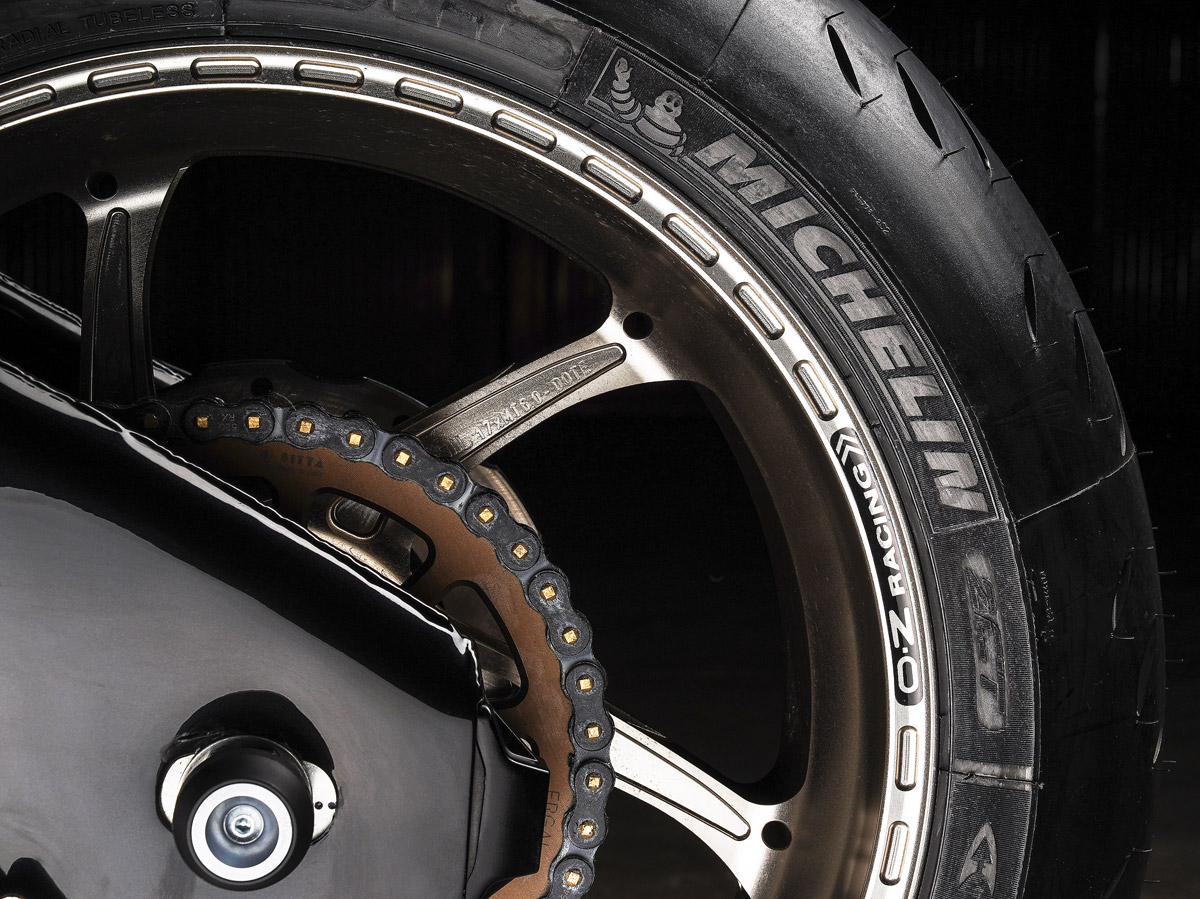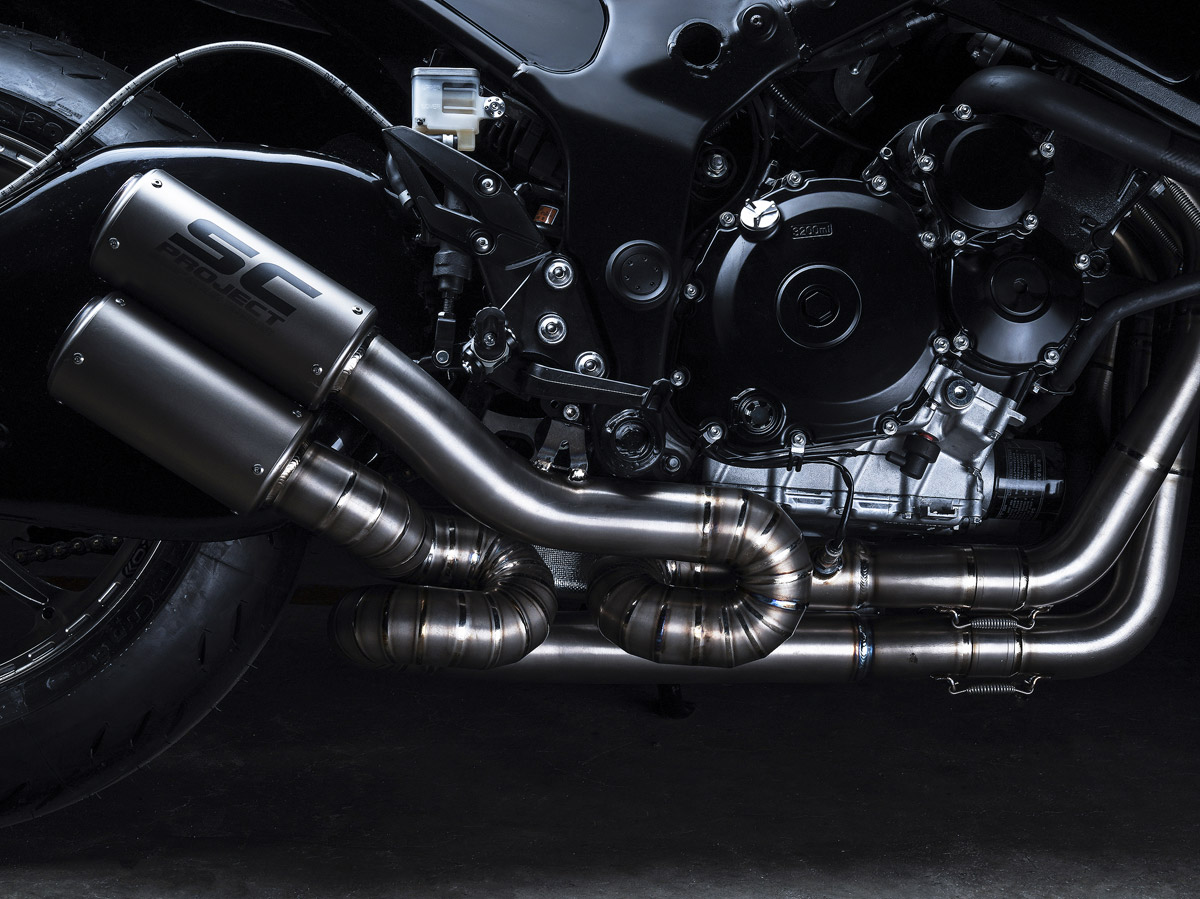 The details
Paint is Suzuki blue. Accessories are from Lightec (rear sets, protectors etc). I believe that Suzuki is very pleased with the result 🙂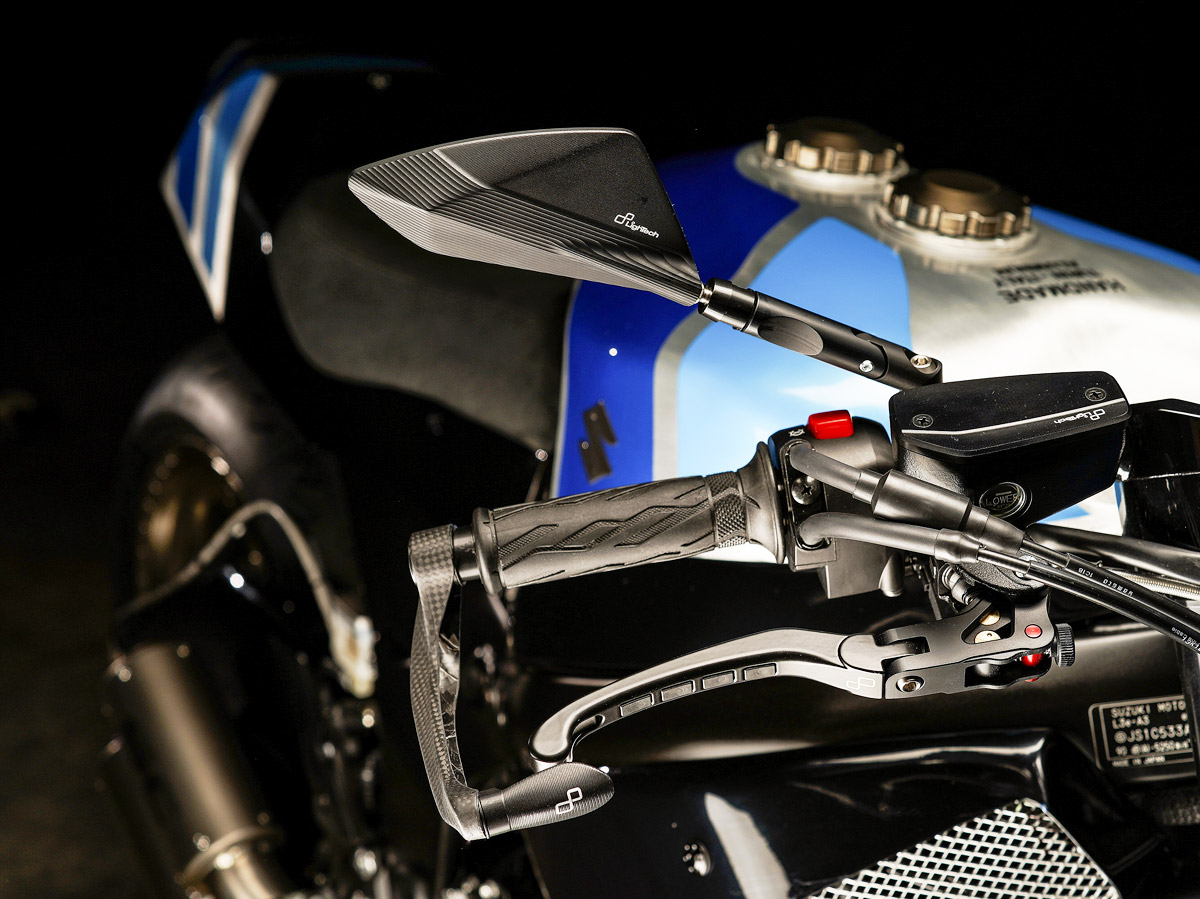 Source: http://www.officinegpdesign.it/
Comments
comments