When I saw this bike's photo somewhere on the internet – I immediately knew that something was off here. When I figured out what was it, I liked it even more. But when following the links, I found that Dave Solomon (an admin of the Butchered Classics page) has more builds like this one – I had to publish at least one.
It seems like we are both big fans of Suzuki oil-cooled power plants. I'm currently in the process of putting 1100 from 1993 GSX-F into a 1982 Katana. Pretty simple mod, as Suzuki is known for keeping standard spacings and dimensions of components.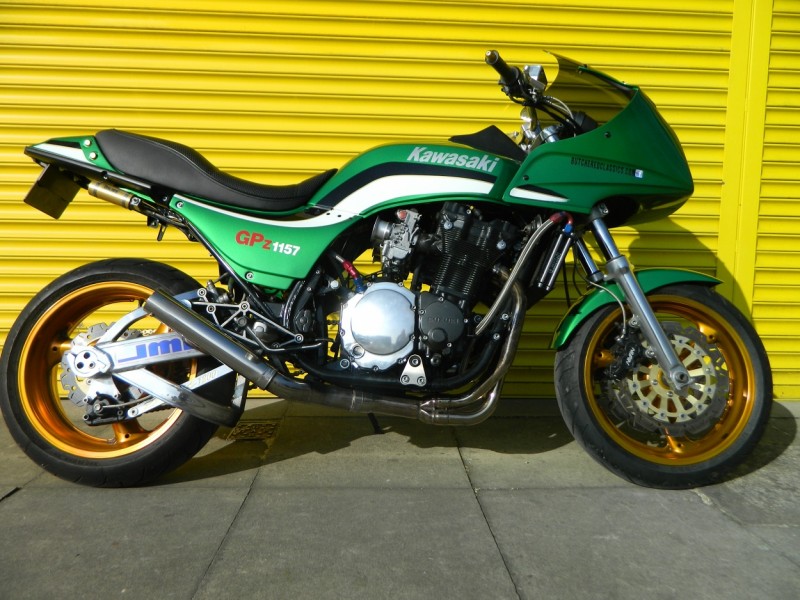 Dave is more radical; he favours blending these engines with Kawasaki bikes. A more sophisticated kind of swap.
Kawazuki? Suzusaki?
I admire this direction of building custom machines. Not only they require a lot of more work, manufacturing and welding than "regular" builds. But also as not being mainstream, they are often doomed to be hard to sell and controversial in the custom motorcycle scene. The purists tend to focus too much on being fanboys of a particular brand or model. Not necessarily appreciating the "built not bought" spirit. And they tend to get personal when someone even decides to move away from the stock version, not mentioning a blend of two brands!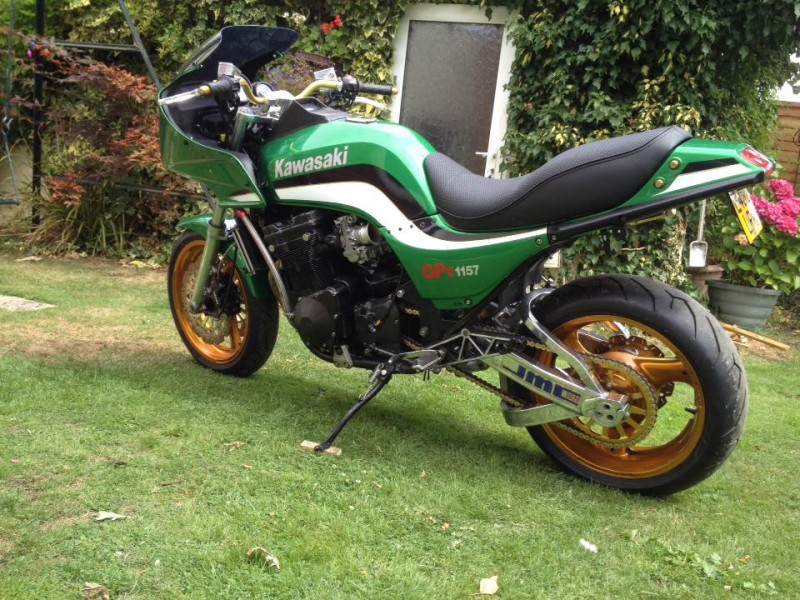 So big thumbs up to the Butchered Classics online community.
This particular build started as a Kawasaki GPz1100A
It now carries an 1157 ccs engine from a Suzuki Bandit 1200. What is surprising, this engine fit into rear engine mounts easily.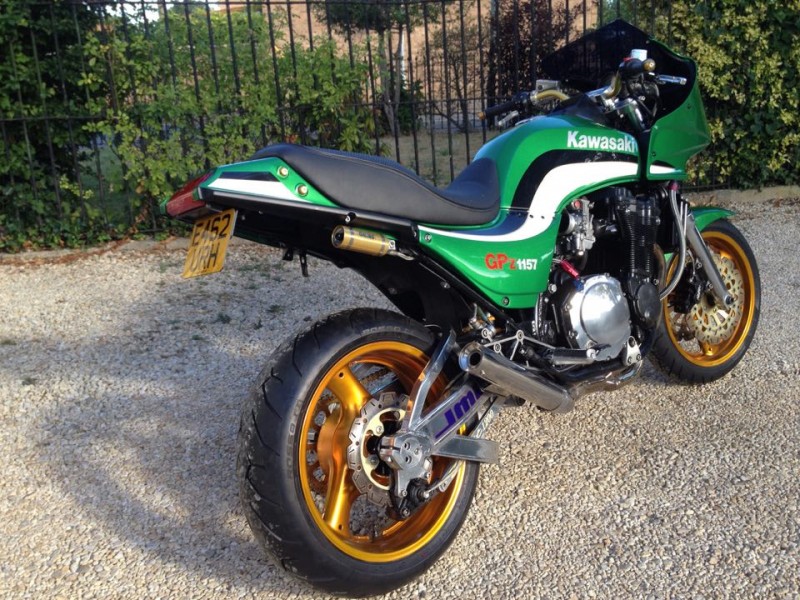 Dave is a big fan of the GPz. He doesn't like the Katana as much due to a "lacking the effort" in the tail design. I can agree with that. Kawasaki GPz (e.g. Top Gun) was more coherent as a whole. Katana was mainly front focused, and more radical in that area. They are both brilliant machines and icons of its era.
Important disclaimer to mention regarding the mods of classic bikes. As most of the customizers very rarely take an angle grinder against a well preserved classic. The majority of builds are based on neglected or damaged machines.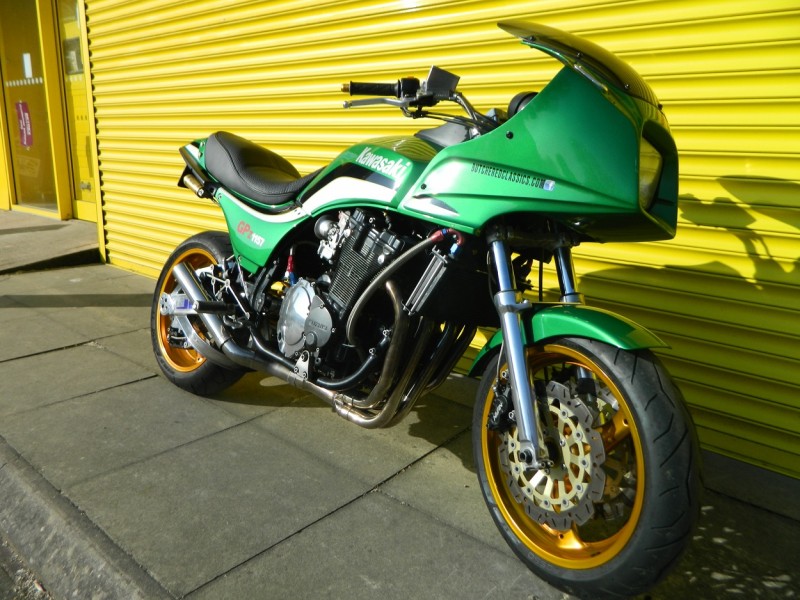 I like to call this a perfect synergy of the custom world
The classics get proper treatment regardless of the shape they are in, and they are kept on the road. And this is a common ground between the purists and customizers.
This is the case of this bike. The donor Kawasaki was incomplete – it only had a frame and the tank. Dave decided to do something different than to complete the motorcycle using Kawasaki parts. Starting with an iconic Suzuki engine, there is a lot more to look at this bike.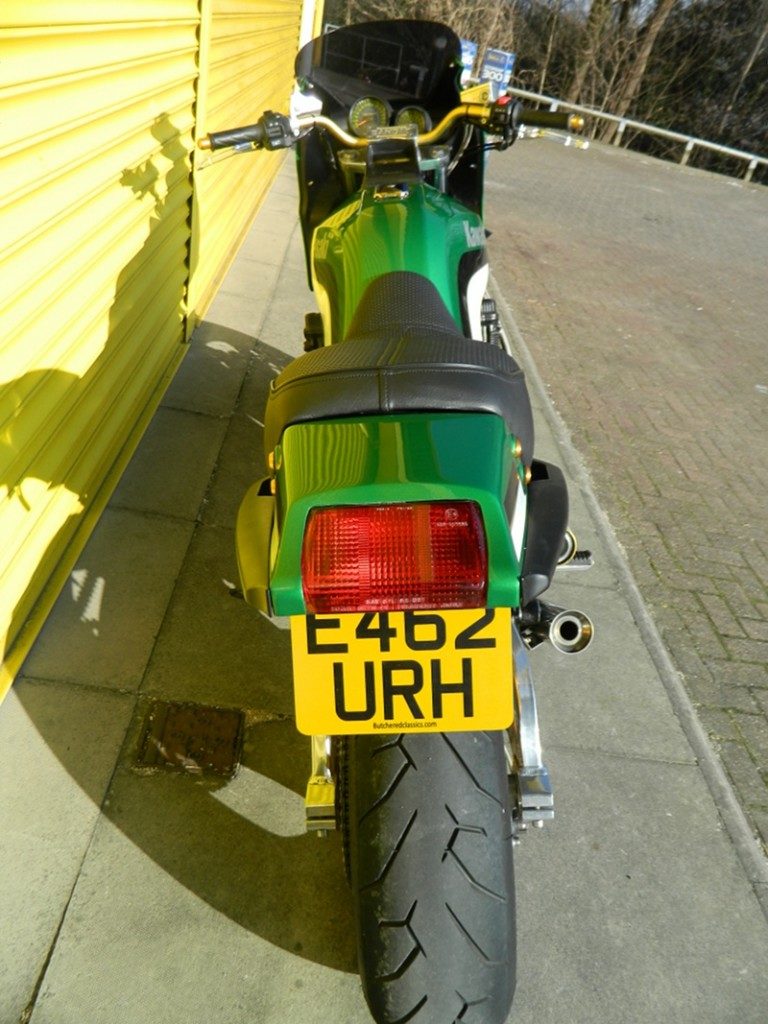 There is a top end Ohlins rear suspension, connected with JMC dual-braced swingarm. GSX-R1100 wheels. Polished front forks, modified triple trees.
The cherry on top is a tank display. Something that I wouldn't call a useful thing on a sports bike. But it looks awesome.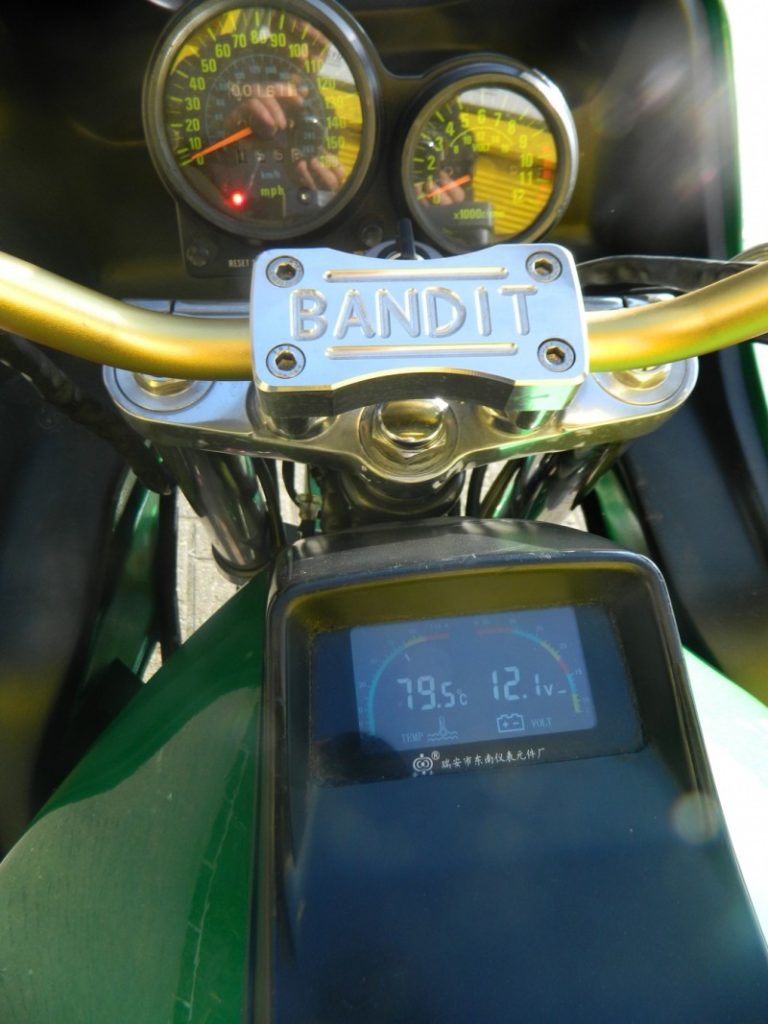 Not to everyone's taste I'm fully aware, but it's one less bike frame on the scrap pile and one more bike on the road, built within three months and to a budget most can afford… What's not to like about that?
Exactly!
Source: Butchered Classics
Comments
comments