If I'm counting correctly – this would be at least third DR650 build by Le French Atelier. It seems like they fancy this unlikely donor bike for custom conversion. Interestingly – every one of their builds is different. They didn't create a "canon" of styling for this model – it seems like they enjoy working with them.
DR650 is a legendary allrounder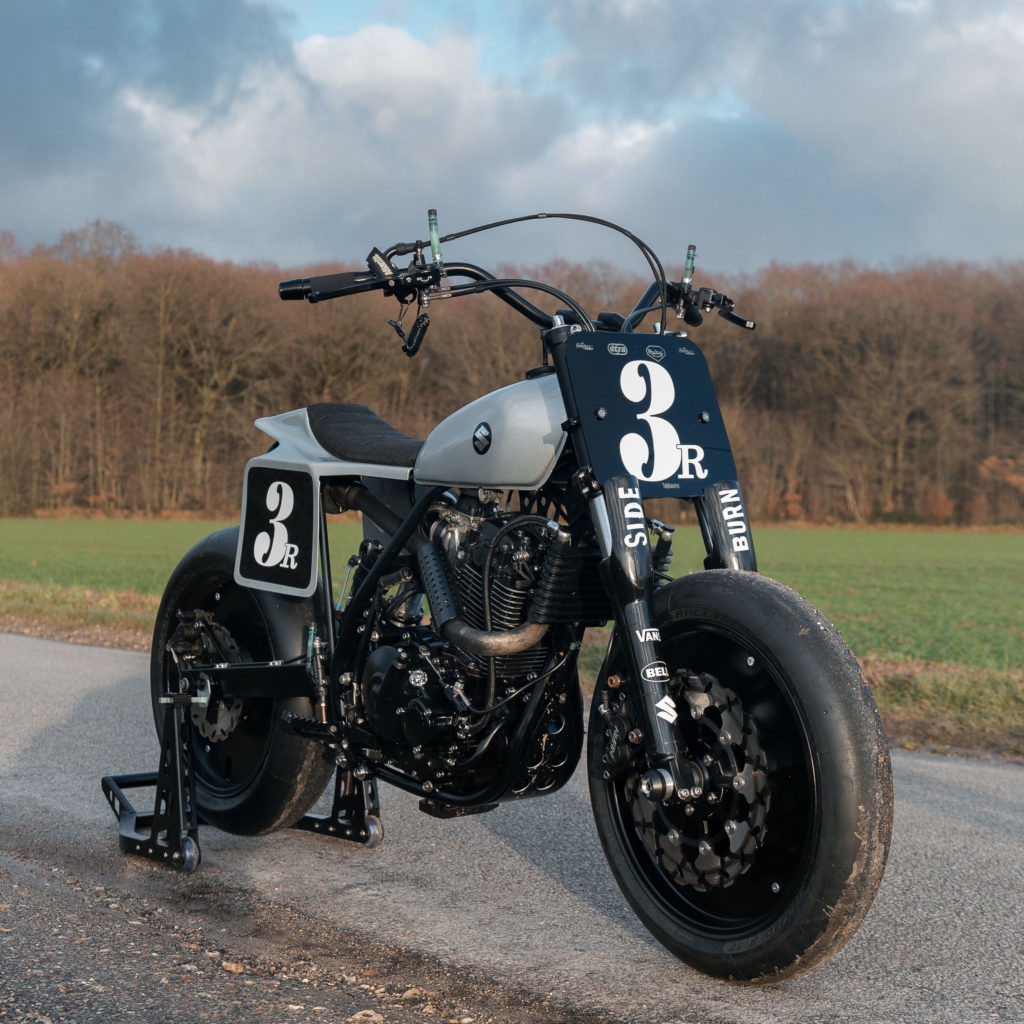 Suzuki is famous for being half a step behind the competition (with few exceptions). But it's not a flaw. It just seems like it's their way of doing things. They wait to see if a new model or concept works on the market, and shortly after they release their version – perfected, simplified, cheaper… and durable. Same story here. DR is a workhorse. You would most likely see them offroad or as a "dual-sport" depending on a spec. This time Le French Atelier decided to build a flat tracker from it.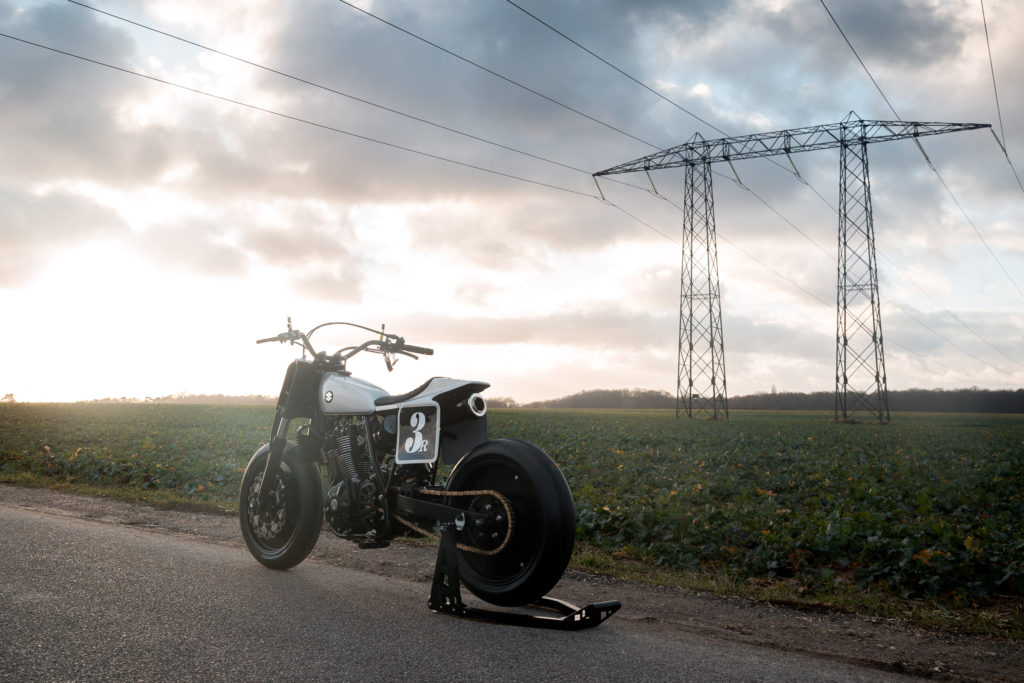 And it looks great like all their creations. Here – seems like they reused few concepts from their other build (featured here) – like the design of the solid wheels or the curvy handlebar from their earlier orange build. But otherwise, it's a great variation on the flat tracker topic.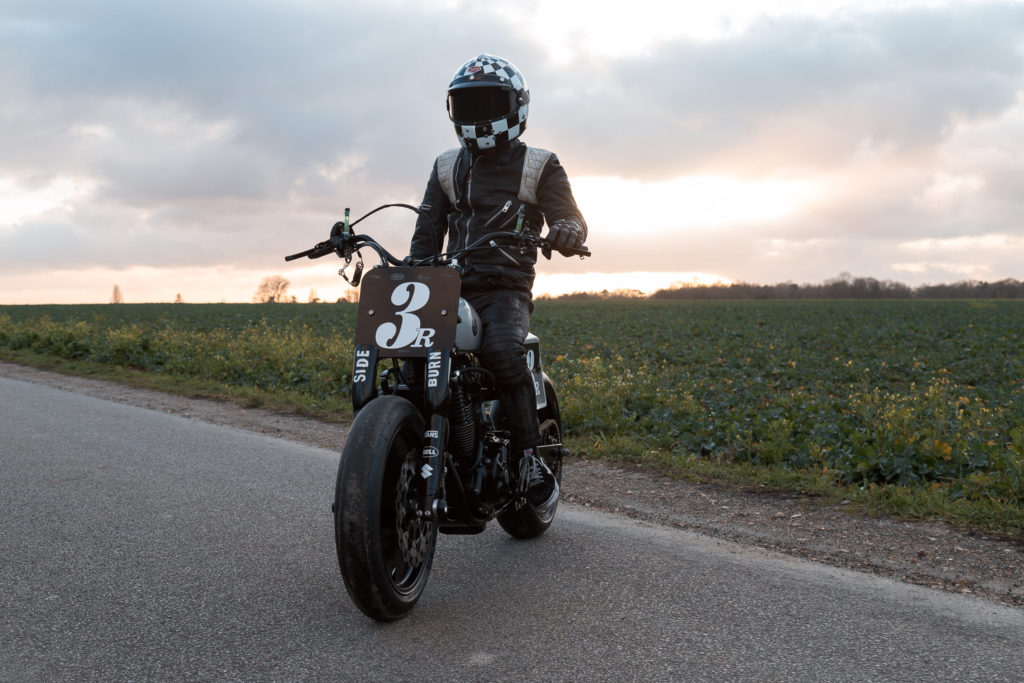 They managed to create a straight tank/seat line with characteristic number side panels and lifter tail. A flat number plate replaces the headlight at the front. The exhaust is under the seat – discreet and hidden, so it doesn't compromise the looks.
I'm surprised by the tire choice. These fat slicks seem out of place. Also, the lack of fenders doesn't help with the "dirt track" racing. But when, as in this case, You obviously go for style over substance… And You are aware of it. Everything is in order.
Plus it's easy to "fix" if You suddenly decide to go with the practical approach. Not bad for a 1991 offroader. On the website linked below – they say it's for sale. For 12k EUR 🙂 Seems like the less is more in this case.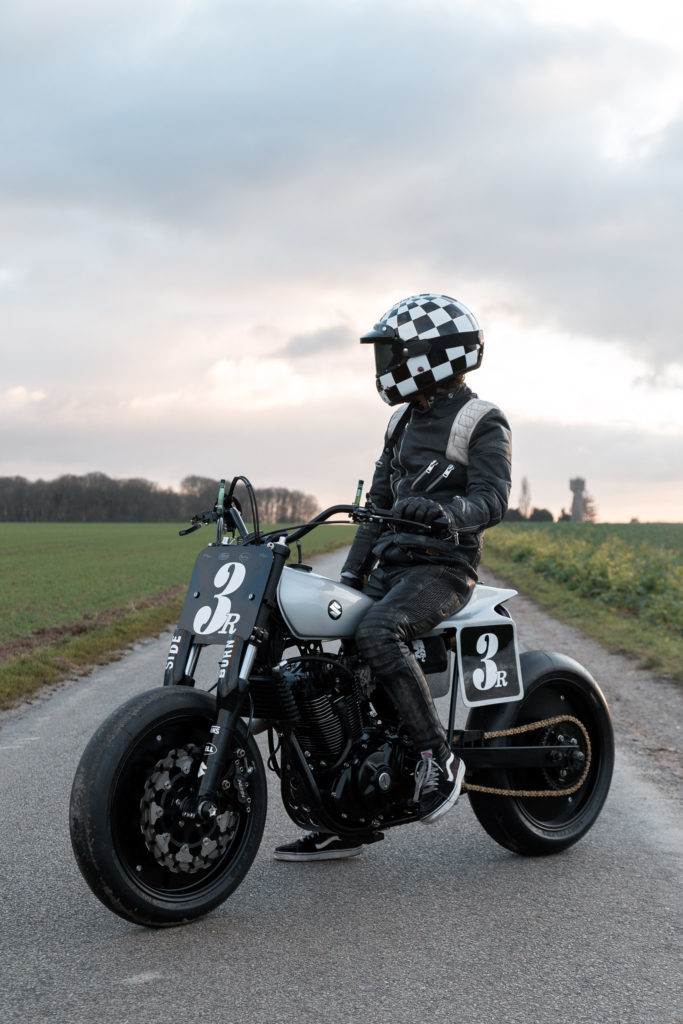 Source: lefrenchatelier.com
Comments
comments