I have never expected to meet a good looking custom based on a DR800 from Suzuki. And here it is. DR Big Custom. A truly stunning view.
Few words about the donor bike are required, as this is an impressive bike even when stock. It was inspired by the Paris-Dakar bikes from the '80s, This massive – 800ccs oil-cooled single cylinder offered little over 50 bhp and 59 Nm of torque. No wonder that these things got the nickname "Thumpers" even when they were only 650ccs (in regular dual sport versions). To cope with the vibrations, Suzuki designed two balance shafts! The result – is ugly ass enduro bike. That has one of the biggest cylinders ever available on the market.
This beauty problem was addressed with this build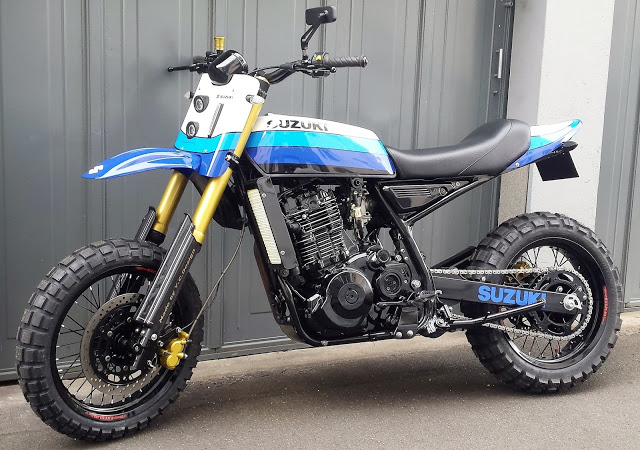 The front fork comes from the Kawasaki KLX650. The tank comes from Yamaha XS360. The rims were originally swapped from Bandit 600. The builder decided (correctly) to go with laced rims with this supermoto. There was a lot of work done with the seat. There even was a rear wheel hugger installed in the process. I'm glad that it didn't make it to the final version. And the licence plate is discretely mounted under the tail.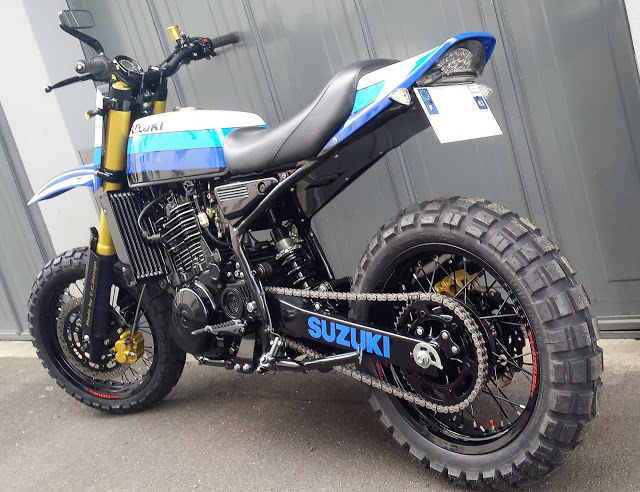 The whole story is available by clicking the link below. It turned out very good. Aesthetically somewhere between a tracker and a scrambler. It makes a statement on the street – You don't see many of DR Big's customised.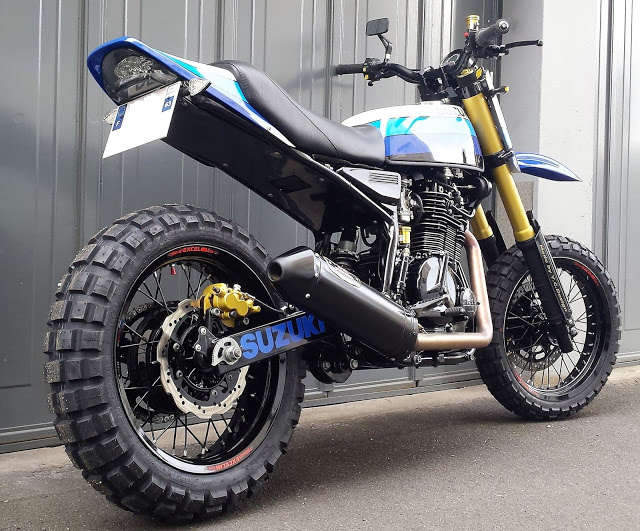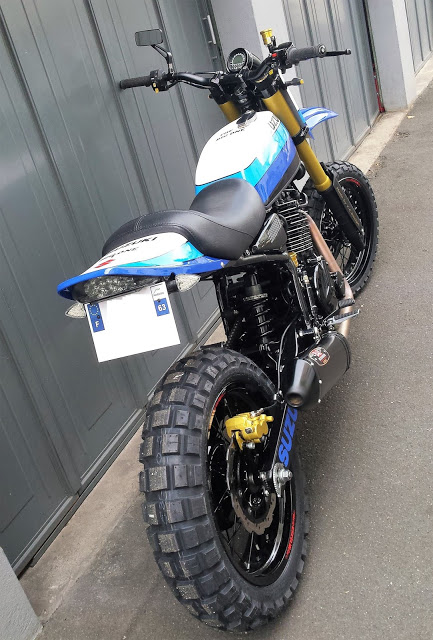 See the video below, and make sure to check out more on the channel.
Source: ychas.blogspot.com
Comments
comments