Victory Motorcycles… this will be the first post about a build based on a product of this manufacturer. Probably one of very few to come in the future… since this is a very young (about 20-year-old) brand and they do not make typical donor bikes for a cafe racer custom scene segment.
The Victory brand probably deserves a separate post, so we could get to know each other better. For now – they wanted to compete with Harley Davidson but aimed at younger audience market niche. Well – seems it didn't work out, since at the beginning of 2017 – Victory's CEO declared they are closing.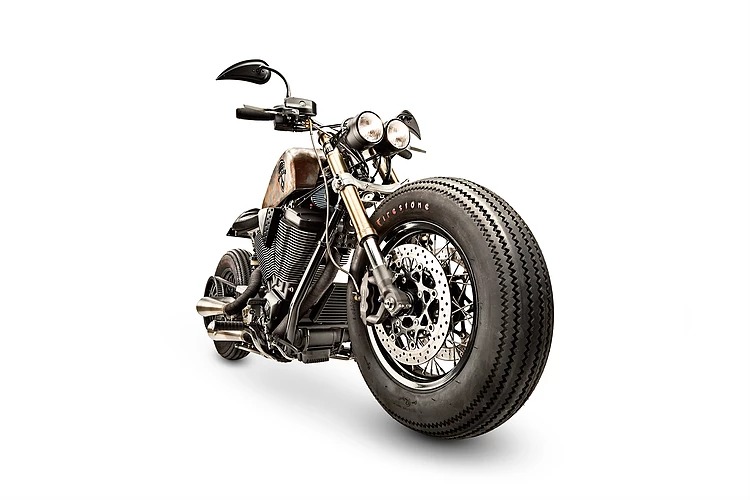 About this particular custom.
It's full of contradictions and accessories that do not go well together.
The builder says:
I took it upon myself to take all of that awesome, bad-ass modern American muscle, and package it up in an old-school bobber-café.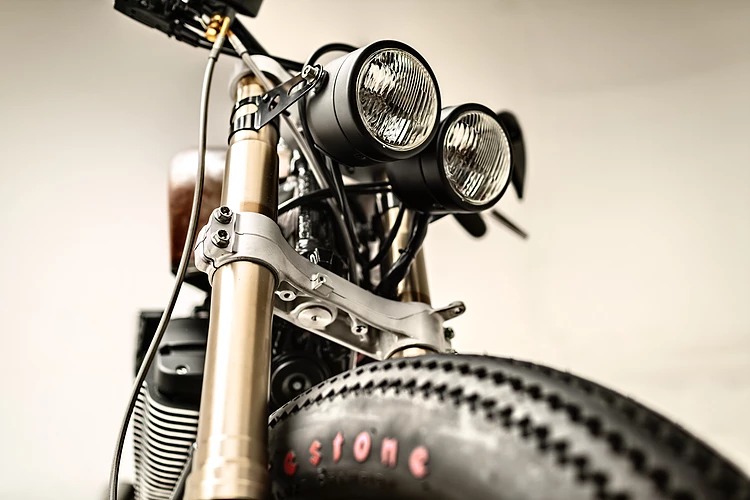 Is bobber-cafe even a thing? Let's assume it is… but is it all? When You look a the build – You see the tank (that is custom made, to an eye-catching shape), covered with very stylish rust… which is not a bobber-cafe thing 🙂 It's more of a rat vibe.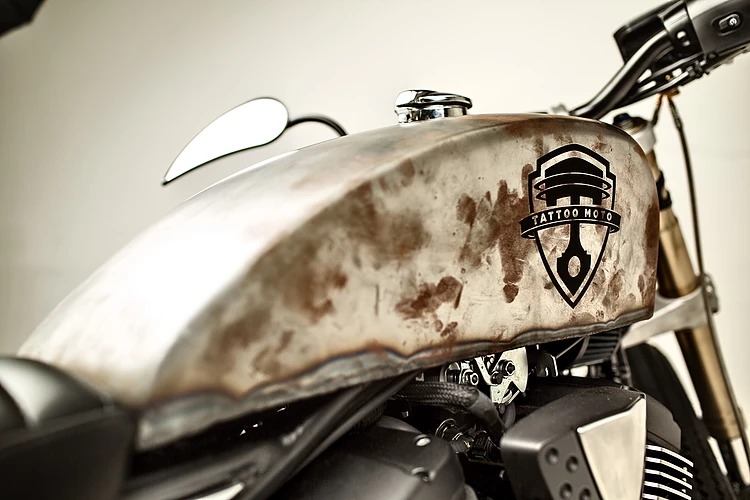 But everything looks good. Proportional.
The original Gunner was stripped down, a custom tank was made, the seat was raised to create a flat line. Rear wheel looks stock, the front one is spoked. Both are fat – the same size, equipped with infamous Firestone Delux Champion. The rear shock is nicely hidden to clean the profile. Put next to a battery covered with a leather pouch. The front suspension is a swapped from GSX-R.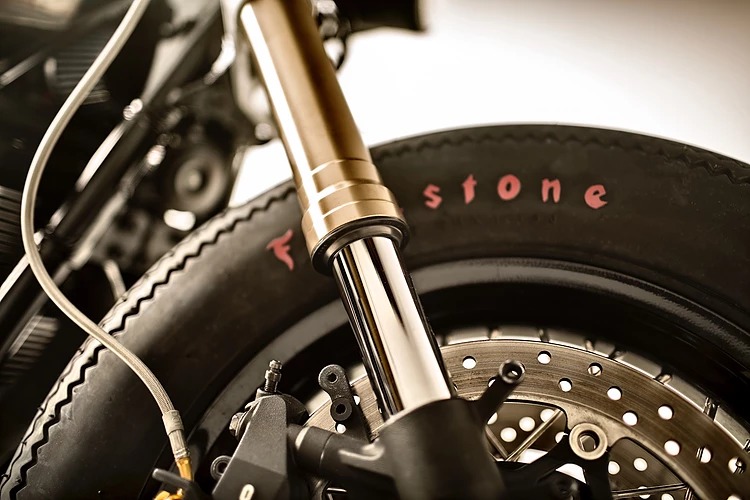 Last thing… the engine. It's tuned. From 85 to 100 bhp. Nice result. Especially considering that the project is lighter than a donor bike for about 100 lbs (over 45 kgs!). But again – what for 🙂 You take an American muscle bobber, make a cafe out of it. Tune the engine, make it lighter, improve the suspension – right things to do. And then put on the Champion Deluxe tires 🙂 And some regular street tracker style handlebars. Do You see the point? 🙂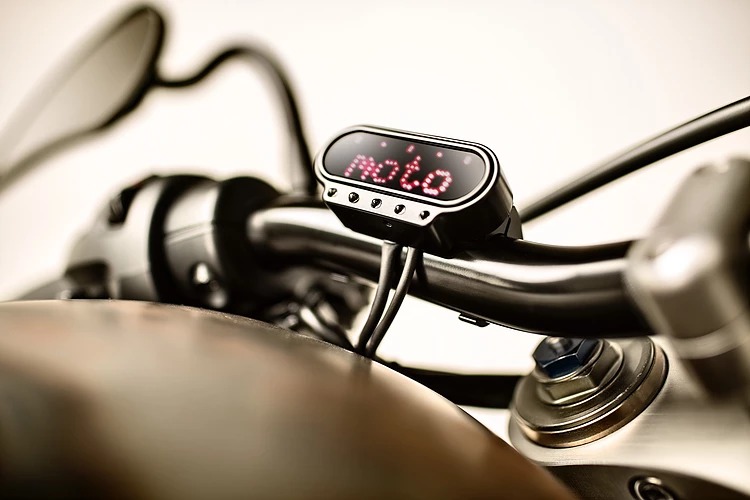 More… Complete the whole cafe racer line… with a seat that is just very similar to prefabricated custom seats You order for Your Virago project from Thailand… You should get the feeling… The builder had a vision – wasn't afraid to do a tank from scratch, what is not a cheap thing… but then take a very popular rear seat, that is one of the cheapest You can get on the market. Tune the engine up and improve the suspension… but ruin the ride for the looks of the Firestones.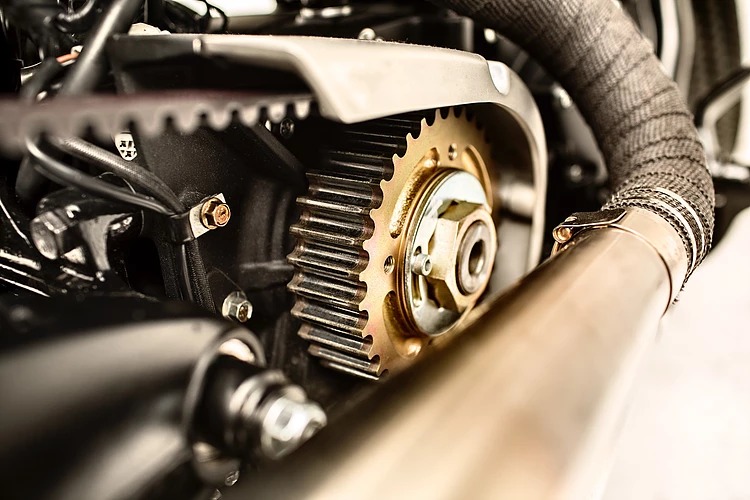 One crazy build it is. I wouldn't mind owning it. And I can bet that its head-turning index would be in the upper range of the scale.
And a surprise – there is a Motogadget instrument on board 🙂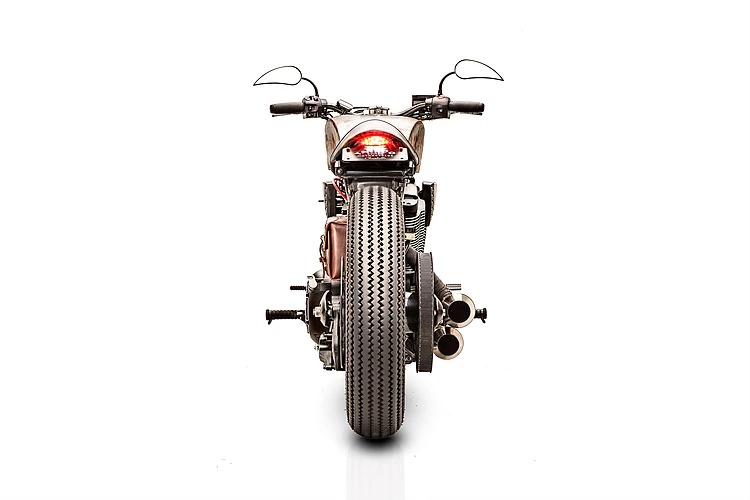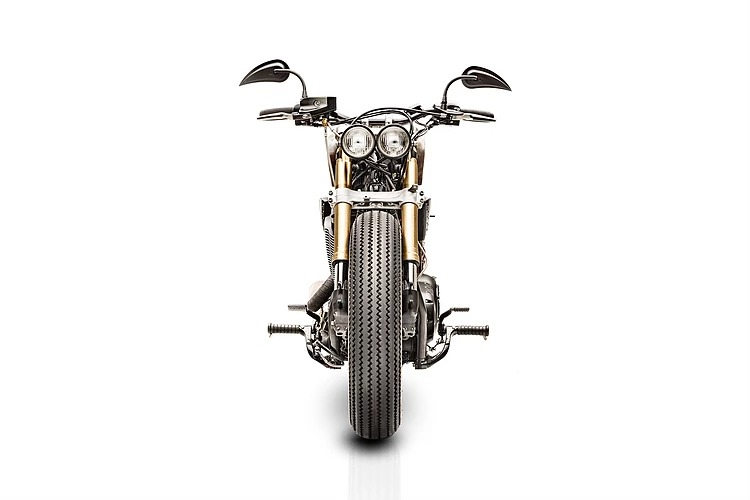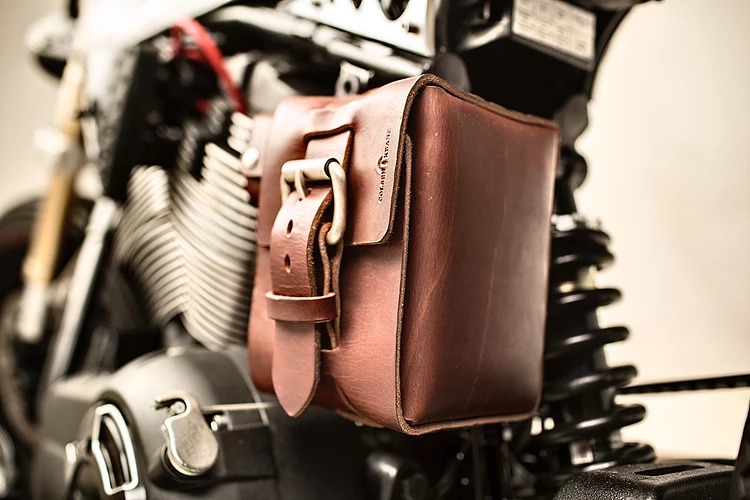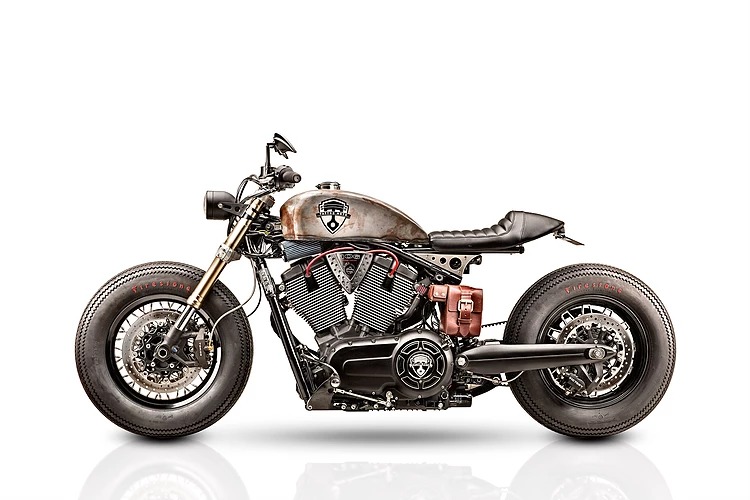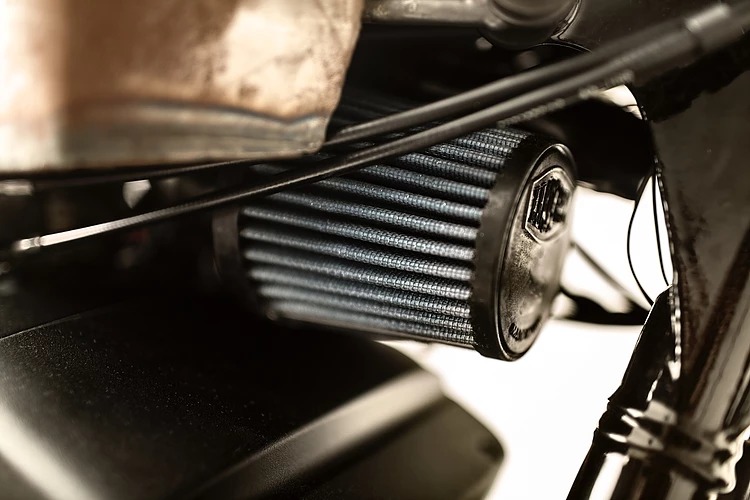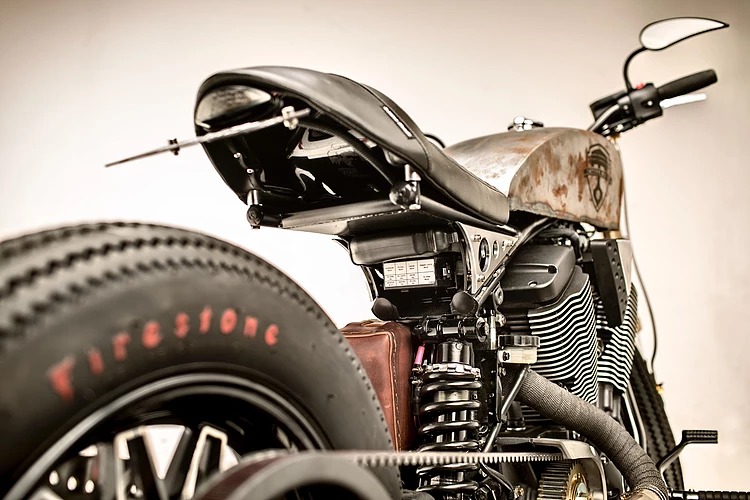 Source: www.tattoomoto.com 
Comments
comments