Recently I got involved in a debate with a fellow blogger (Jabok from youngtimerbike24.pl), about what makes an excellent Youngtimer candidate among modern motorcycle models. It is obviously not just the age of the bike. We can find multiple examples that despite reaching proper age… are considered mistakes the producers made, machines they released, that were big flops. That not only their clients want to forget (like BMW F650CS or Ducati Indiana). The first one was just not interesting; the second one was a massive PR disaster. So a Youngtimer is not only about age. It needs to steal the hearts of clients somehow – a Suzuki SV650 vs Gladius is a good example. The same segment, pretty much the same era (as Suzuki relaunched the SV), but Gladius is something that I believe will be forgotten in a few years from now. SV has a very punchy V2 engine that riders love that is packed in a rather appealing bodywork (something that Gladius doesn't have).
Youngtimer is also not about rarity or being extreme. So no Arch Motorcycles, Horex or Motus products will be considered competitors here. Neither will weirdoes like Boss Hoss or Morbidelli V8.
What is Youngtimer about then?
A youngtimer motorcycle should be mass produced and accessible. Age is a factor here, but it's the last criterion to check. There must be something else – an X-factor that either makes it a sales hit or a cult object – due to any aspect – from design to technical innovation.
So assuming these rules – I present You 15 candidates that I believe have an excellent chance of becoming a future Youngtimer (the list is limited to motorcycles relatively new: released in 2000 and younger). Initially, this list was only supposed to be a Top 5, but there are so many great machines out there. I'm glad it tripled its size.
1. Triumph Street Triple (2007-)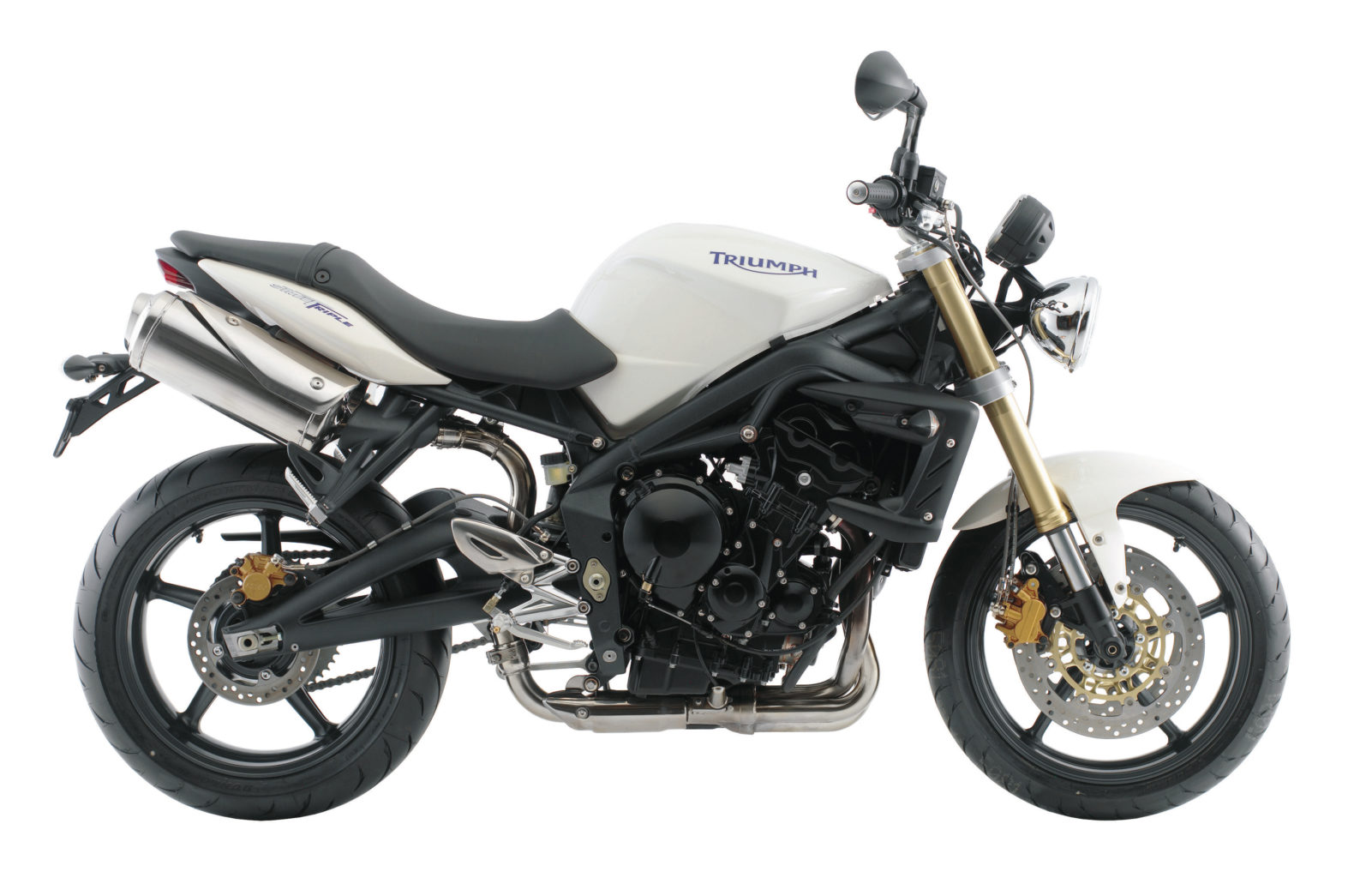 I love the Triumph product range. Their two main lines include classic and modern machines. Classic machines won't be considered here, as they are already built based on a traditional heritage. It's the contemporary segment that has the potential. Triumph has an important feature – they have their way of doing things. The Street Triple is a mid-level universal motorcycle: sold in a 100 bhp naked bike segment. There are many bikes to compete with – but most of them are pretty boring and made with the same recipe (inline four cylinders, modern and dull design). The Speed Triple has more character – it's inline three-cylinder engine makes a distinct sound (characteristic whistling), and the dual headlight is a cult classic. I believe that this motorcycle is a bridge between cheap Japanese counterparts and uniqueness of the Triumph brand.
Why is it a future classic?
An example of a mid-range price segment, a down to earth motorcycle, that has a personality of his own.
2. Yamaha Niken (2018-)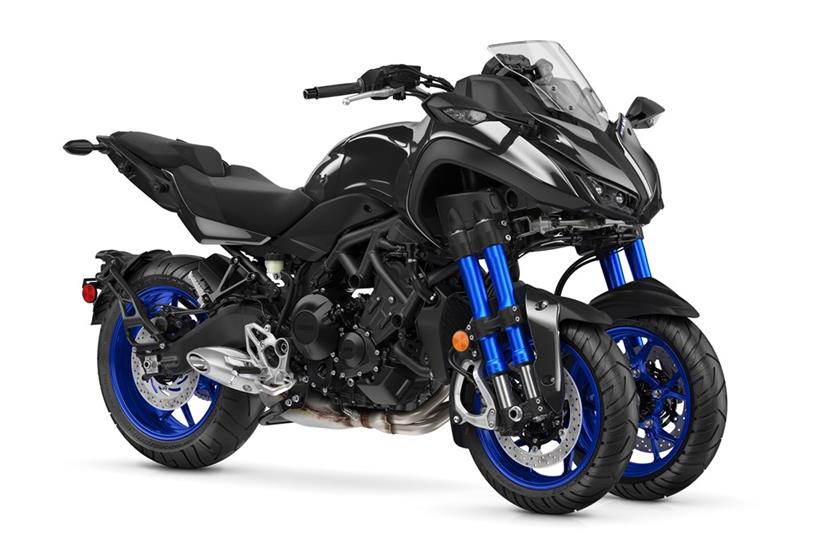 Yes. I know – it's is a long shot as this model was just released a few months ago. But from what we know so far – it is getting all-around positive feedback and praises from test riders. In general, it's a well appreciated and "regular" Yamaha MT, with a fancy front suspension. I know that it is a very polarising model and it made quite a stir on the market and among motorcyclists. But – I'm on the positive side of the argument.
Why is it a future classic?
I find it a modern equivalent of a '90's failure – GTS1000. Even if it fails to conquer the market – I think that in years from now – there will be a cult following like currently, the GTS is getting. Due to its uniqueness. I believe that this is the riskiest bet on the list, but I keep my fingers crossed.
3. Kawasaki ER-6N (2006-2016)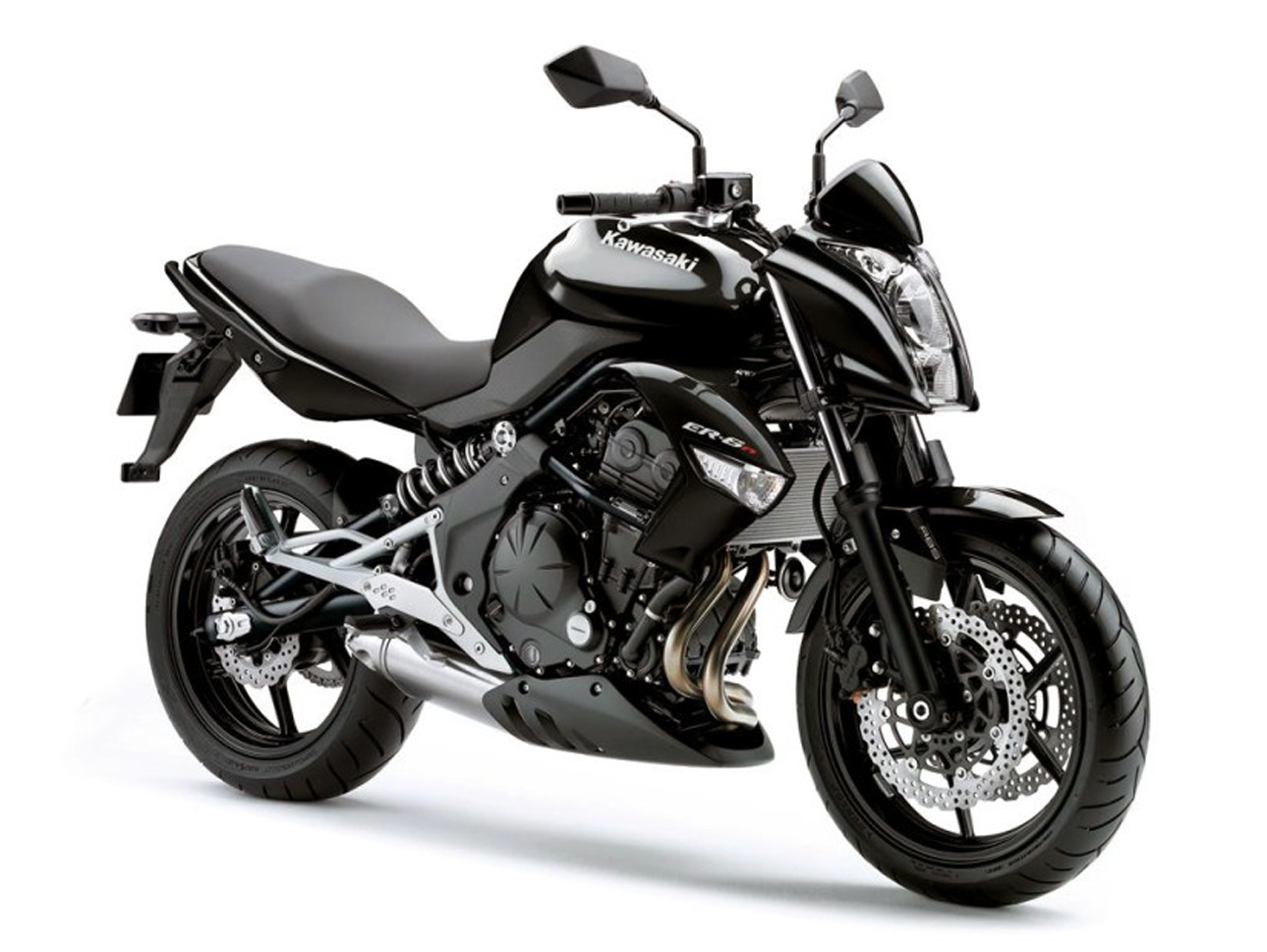 We had a 100bhp contender earlier. This is one from a cheaper 70bhp naked segment. I apply the same rules as to the Street Triple. A regular folk naked bike, but made with a unique concept. You can see and feel the cheapness of the construction, but… it has a freshly looking rear shock absorber and an inline twin that got quite good reviews and obviously – Kawasaki design.
Why is it a future classic?
An example of a low price segment, a down to earth motorcycle, that has a personality of his own.
4. KTM Superduke 1290 (2014-)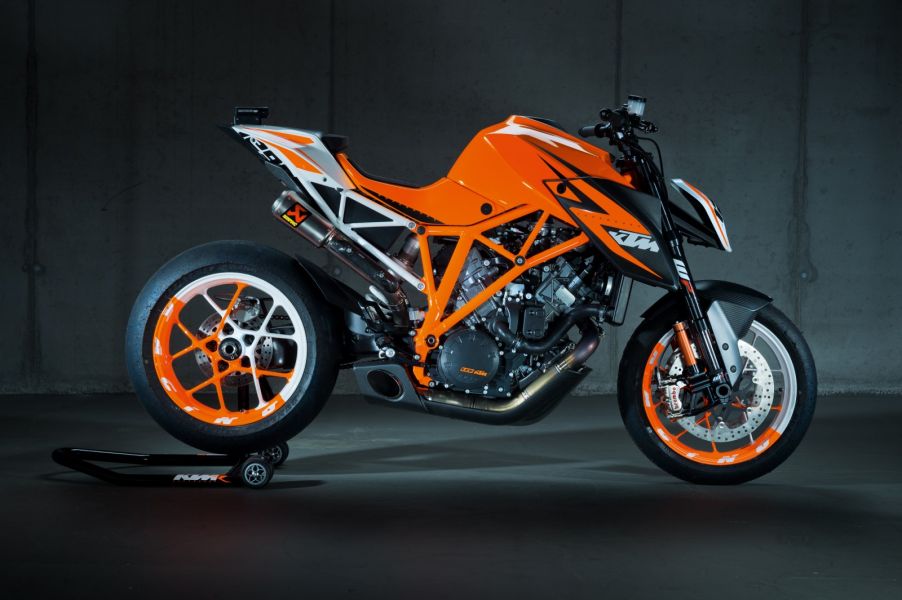 Saying that the Superduke 1290 is a power naked is an understatement. A hyper-naked would be better. This 1,3 litre beast from this Austrian manufacturer is a rare breed — a fantastic technical data combined with original KTM design and colour range. I know it wasn't the first of a kind, but let's be honest Honda X11 or the B-Kind doesn't stand a chance regarding the looks. These two seem lazy or accidental (X11 looks like a sports bike without a fairing and B-King looks like it didn't have a designer at all).
Why is it a future classic?
A hyper naked without any competition, a rare machine that will be looked for in a couple of years.
5. MV Agusta Brutale Dragster (2014-)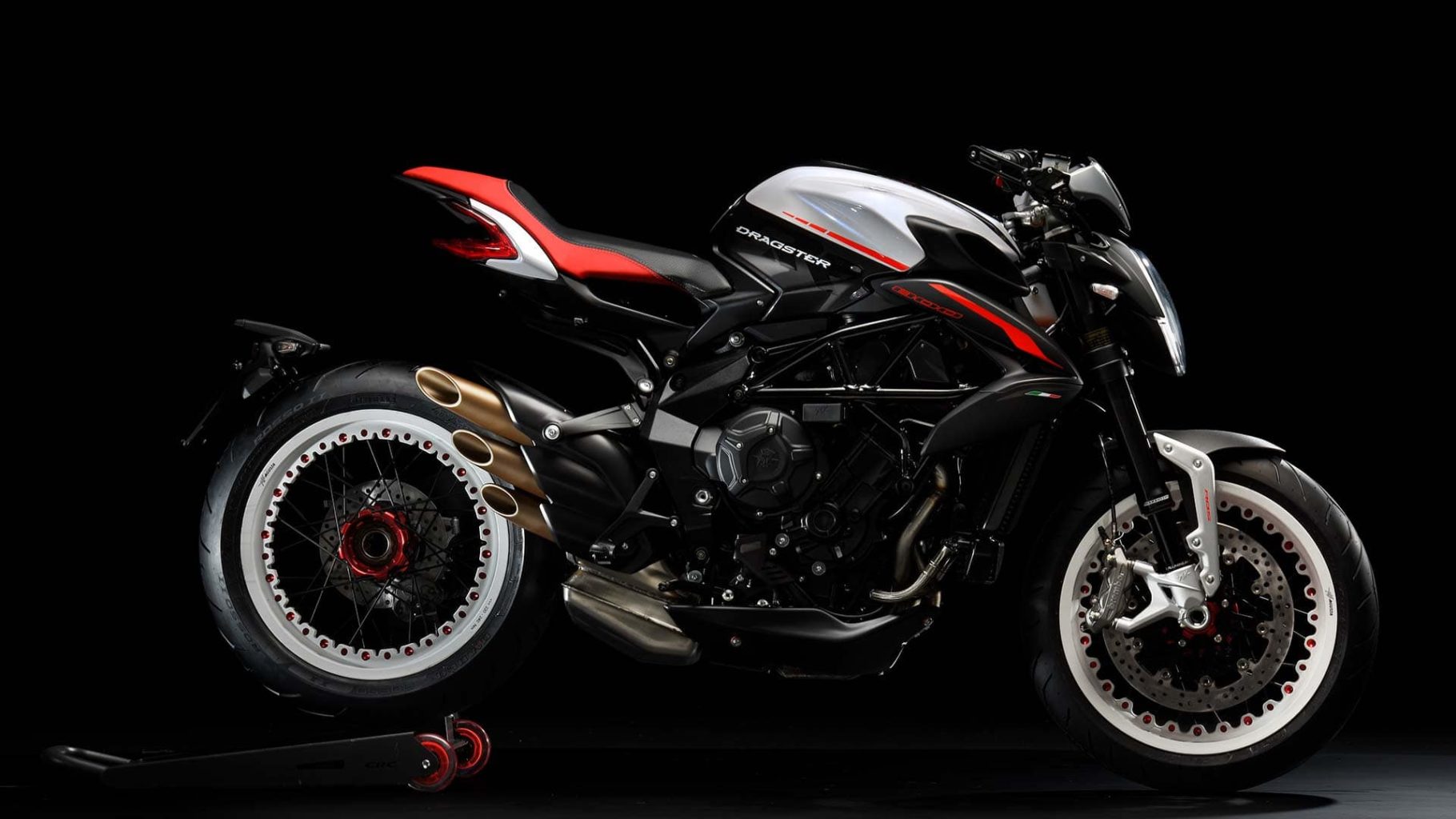 A regular, Italian naked bike, but made unpractical – with only one seat, meaning it is destined for city rides. Add to that a super wide handlebar with bar-end mirrors, that make line splitting difficult. Doesn't make much sense? Good. It's merely a version of a regular Brutale made "worse". Yes, it will be rare, and it is exotic. But – there is nothing else like it.
Why is it a future classic?
Because it is a pure manifestation of a statement – that a motorcycle doesn't need to make sense.
6. BMW R1150 GS (1999-2004)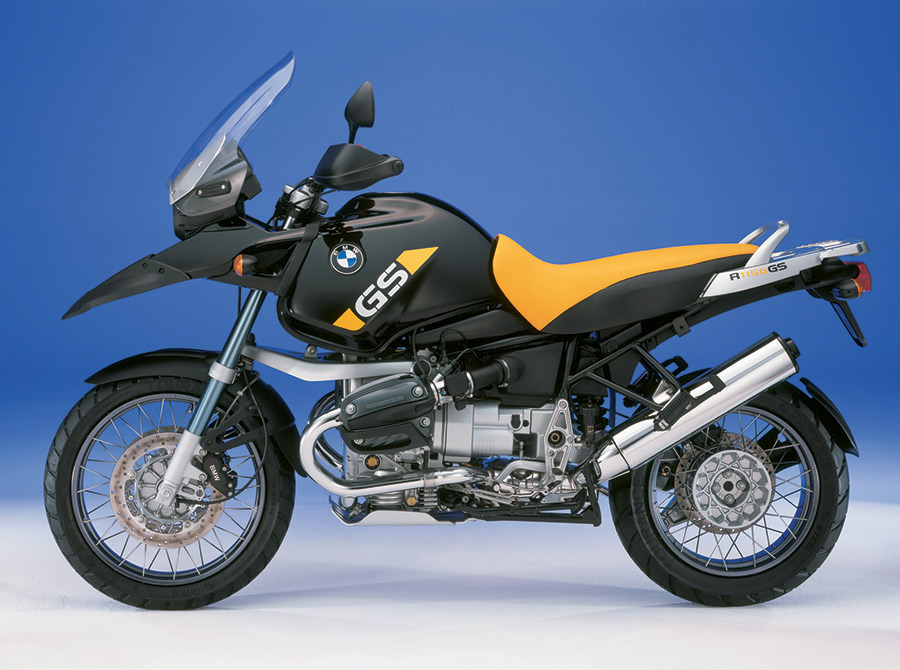 I know – the production start date is out of the assumed range. But – this list wouldn't be complete without this model. The GS started in the '80s, consistently being a moderate sales success – having no significant feature. The competition didn't bother to contest with it as there was no such need on the market. It's a worldwide phenomenon that steals the hearts of its owners with every generation. The small steps BMW makes improving it every few years for decades made this machine a self-fulfilling prophecy. It's been here for so long, that when finally the segment appeared on the market, the competition had to wake up and start designing. BMW was already there.
Why is it a future classic?
It is the king of the Adventure segment.
7. KTM Adventure 950 (2003-2006)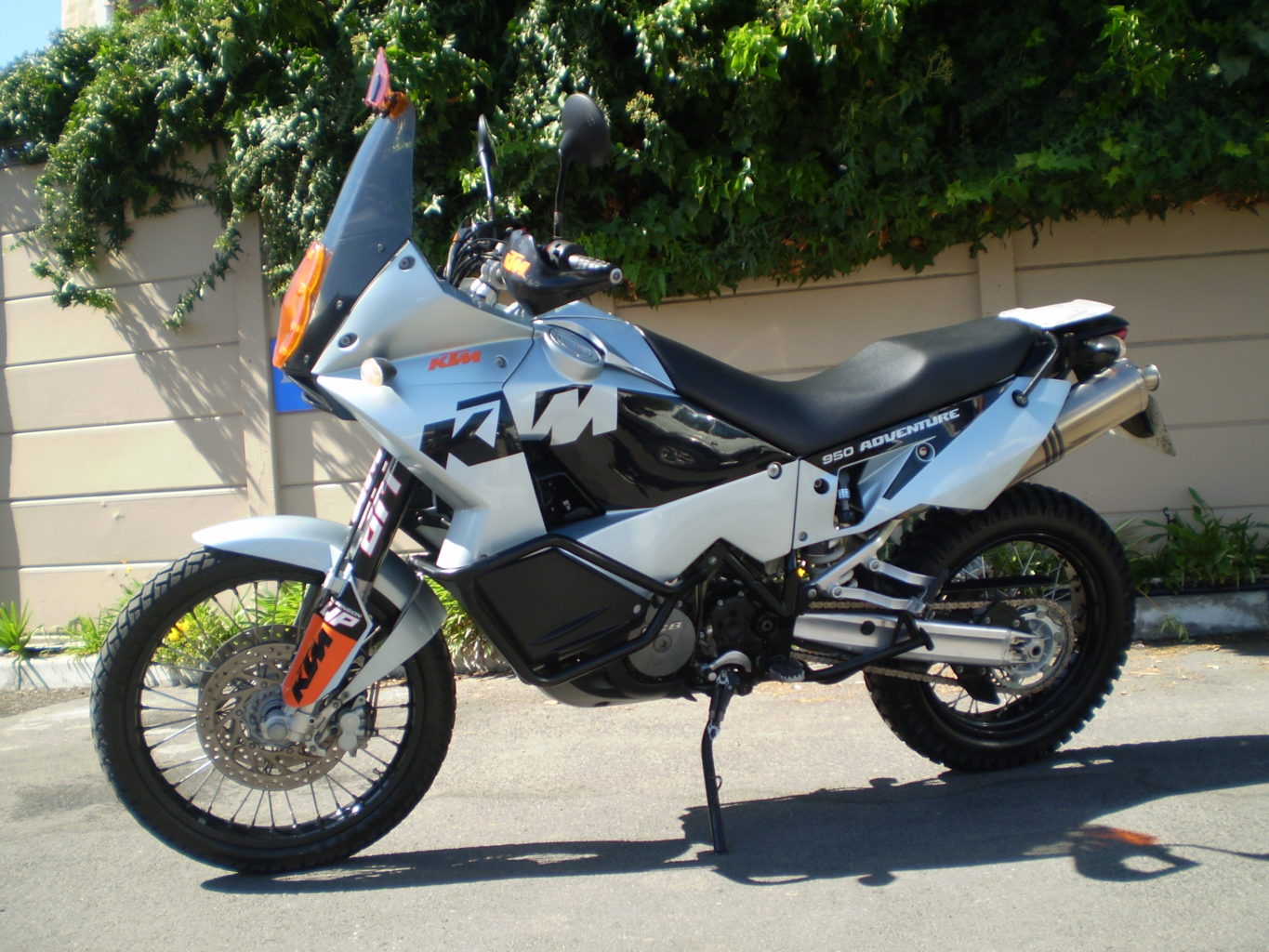 As we are on the dual-sport topic. People say that it's BMW GS that defined the segment. Ducati Multistrada is the one who provided a sports pedigree to it (which won't be listed here, as the first generation should be banned from showing as disturbing content – it is ugly beyond any common sense). KTM was the one who brought an extreme offroader to the team. I've read many reviews of the players in this segment – and KTM was always praised for its offroad capabilities. This almost 1-litre monster weight only around 200kg (dry). And You couldn't confuse it with anything else on the market. It was designed with a purpose – off-road.
Unfortunately – it was too extreme for an average client of a dual-sport. And being only "off-road-focused" is not in line with "dual-sport" character that is expected. The seat was narrow – straight from a supermoto; the engine was always in "ready to race" setting. KTM immediately started to tune it down and adjust the setup for a calmer rider.
Why is it a future classic?
The best off-roader in the Adventure segment. A debut with an extreme character.
8. Ducati Scrambler (2015-)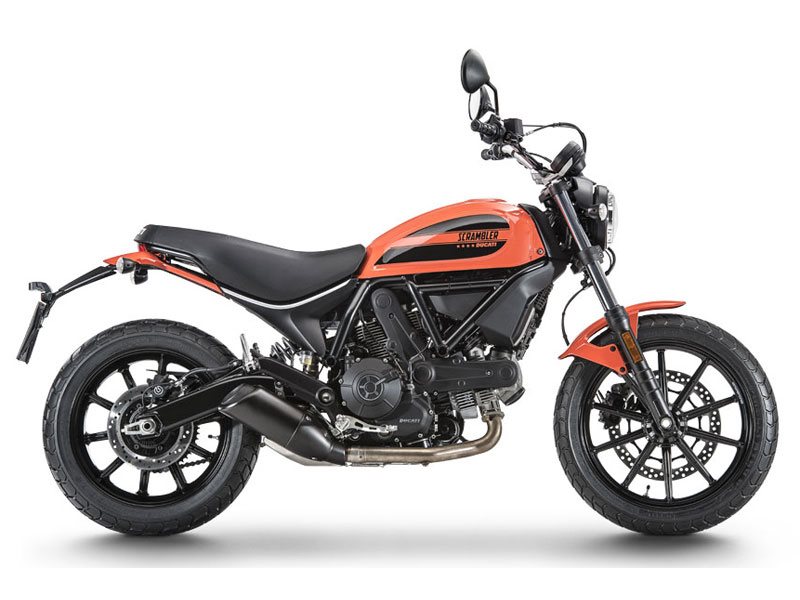 I had to think for a while if this model should be featured here, as it was dangerously close to modern-retro. But I decided that this is not the case. Besides the name (which comes from a historical Ducati model) – there is not much in common with the original. And with this machine, Ducati entered the budget segment. But like everything – they did it with Italian style. The Scrambler is the cheapest Ducati in the model range. It's an excellent addition to a Monster (that used to be "the cheap one"). But it is more universal. Plus – You have multiple limited editions and series released every year, some that cost double the basic price.
Why is it a future classic?
This is the Ducati way of presenting the cheap, entry-level motorcycle. They did it their way. And this is what will make some editions searched for.

9. Yamaha MT-01 (2005-2012)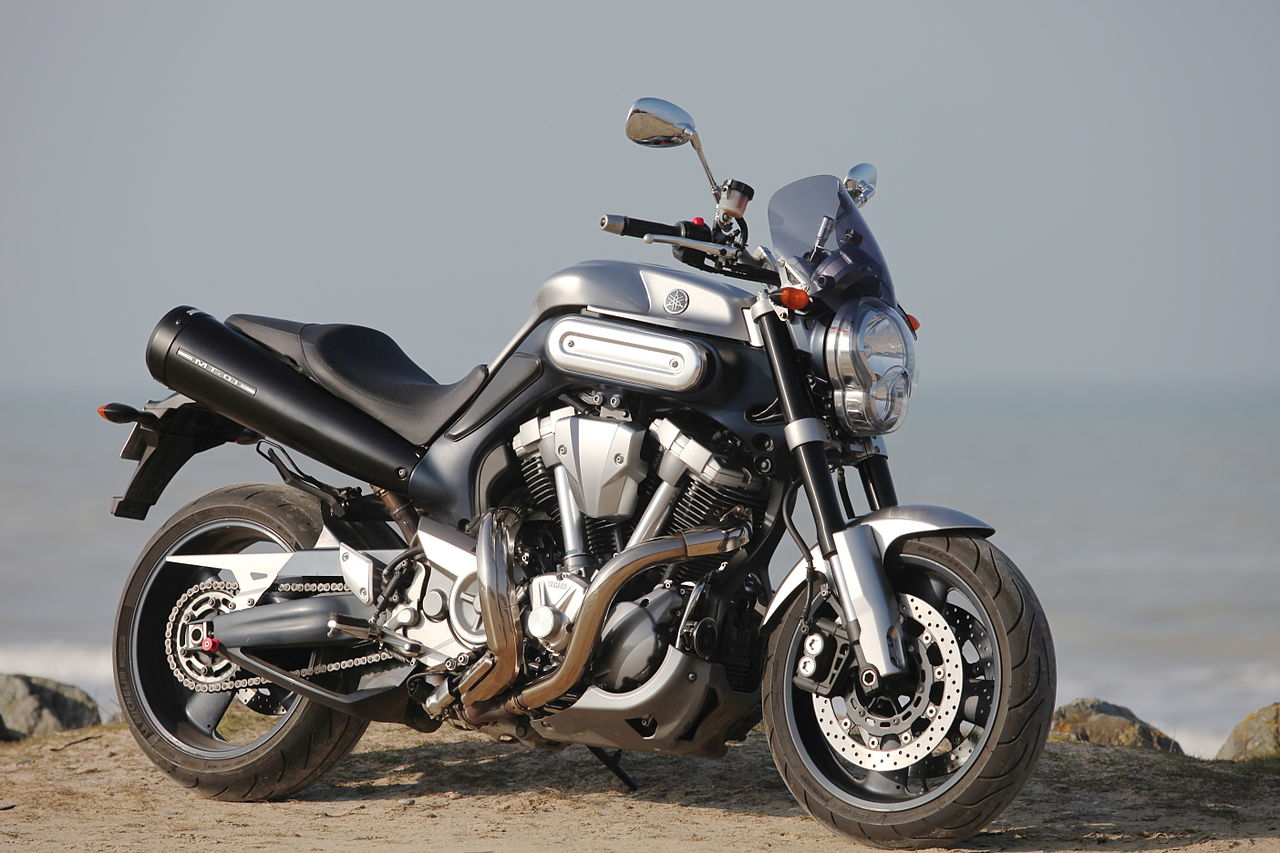 A bike that is a segment of its own. Quite an unusual thing for Yamaha, to invent the machine that is one and only. On the day of its premiere – the V-Max was an old guy in the product range. Yamaha Warrior was no longer on sale. They needed something that would fit their vision – a product from outside of the distinct market segments. So a new line was launched by Yamaha. They called it MT. A naked bike with a massive V2 engine (straight from Yamaha Warrior) was presented in 2005. It wasn't a huge market success, but it started the less conservative stream of machines from this manufacturer. Today – after many years the MT series is a backbone of their product range.
Why is it a future classic?
A short-lived model, that was crazy by definition (1700ccs V2 engine in a naked bike). A well built and unique naked bike, a marriage between 2 worlds of motorcycles – UJM and an old-fashioned power cruiser.
10. Kawasaki ZX12R (2000-2006)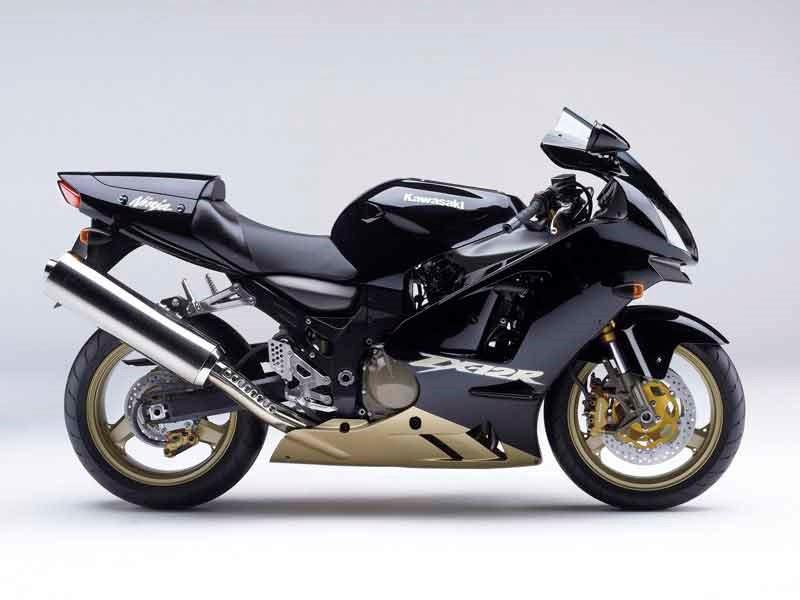 This is the bike that was late for one of the most important competitions in motorcycling history. It had everything to win in the 300 kph battle. It was premiered shortly after legendary GSX1300R Hayabusa that was the first road motorcycle to reach this speed. ZX12R was supposed to beat the Hamamatsu team. Kawasaki rushed so hard that they competed with Suzuki with a bike that was not finished, and failed by 2kph. By the time the engineers perfected the machine, the producers had agreed to limit every road bike to 299kph. Kawasaki couldn't do anything about it.
Why is it a future classic?
The ZX12R will always be the one that "theoretically" would beat the Hayabusa, but it was never made official. But it looks as fast as it is – and it is a more unique sports tourer than the Suzuki.

11. KTM RC8 (2008-2015)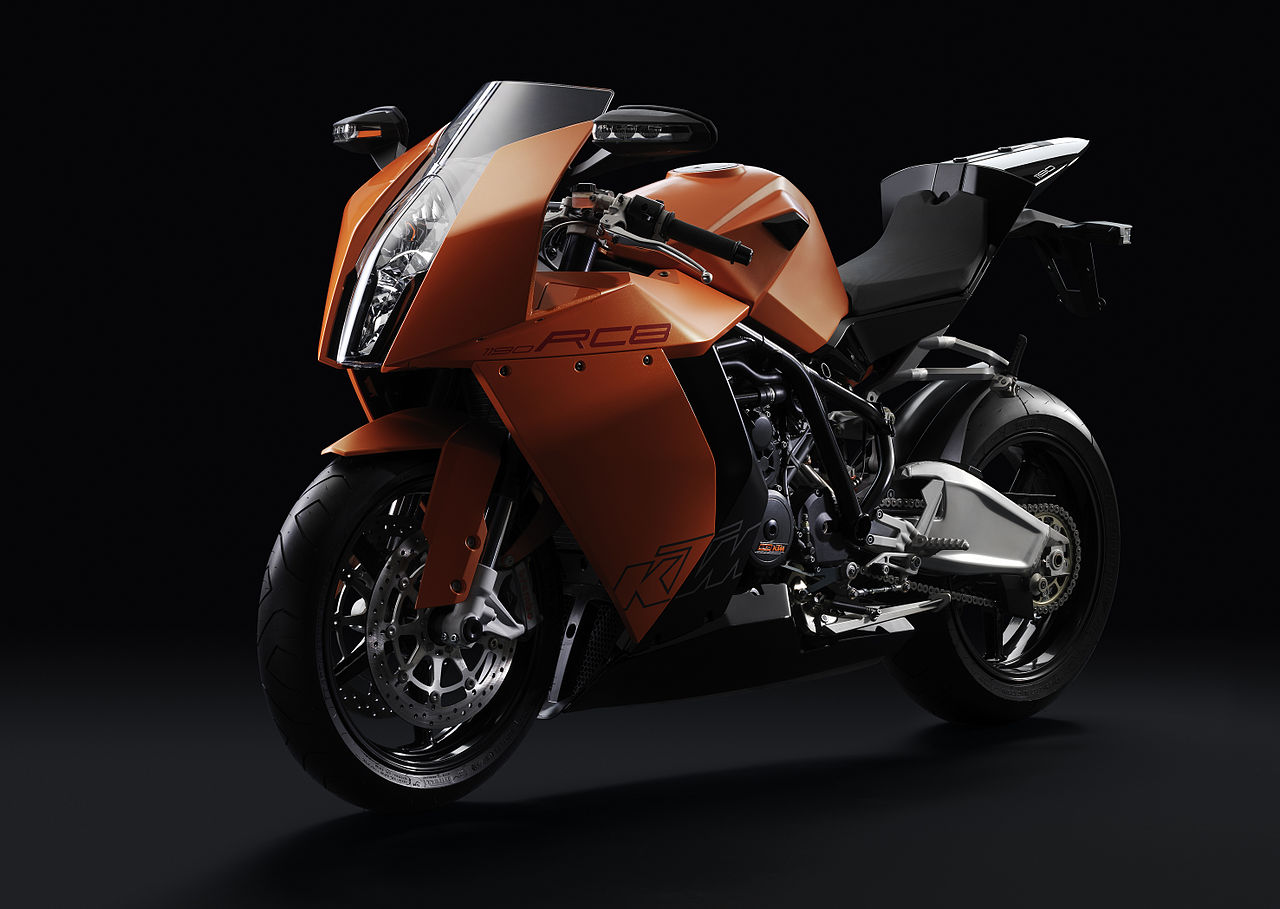 Time for a few sports bikes. I'm not a big fan, but I can't deny that some of them and some generations have a special significance to the segment. KTM was already present in the mainstream as an off-road bike manufacturer. They just released the Adventure model (listed above). They already had the Duke series (which until 2008 was a kind of a naked bike off-roader). So they decided to compete in the sports genre. And they did it with their style – releasing a machine so extreme, that a few years later, it was a hero of their CEO statement – that these machines are too dangerous for road use. It had an 1150 V2 engine. And the design was unmistakable with any other sports bike.
Why is it a future classic?
A sports bike that You cannot mistake with any of its competitors (which is something You cannot say about Japanese counterparts). A character that came and went.
12. BMW S1000RR (2009-)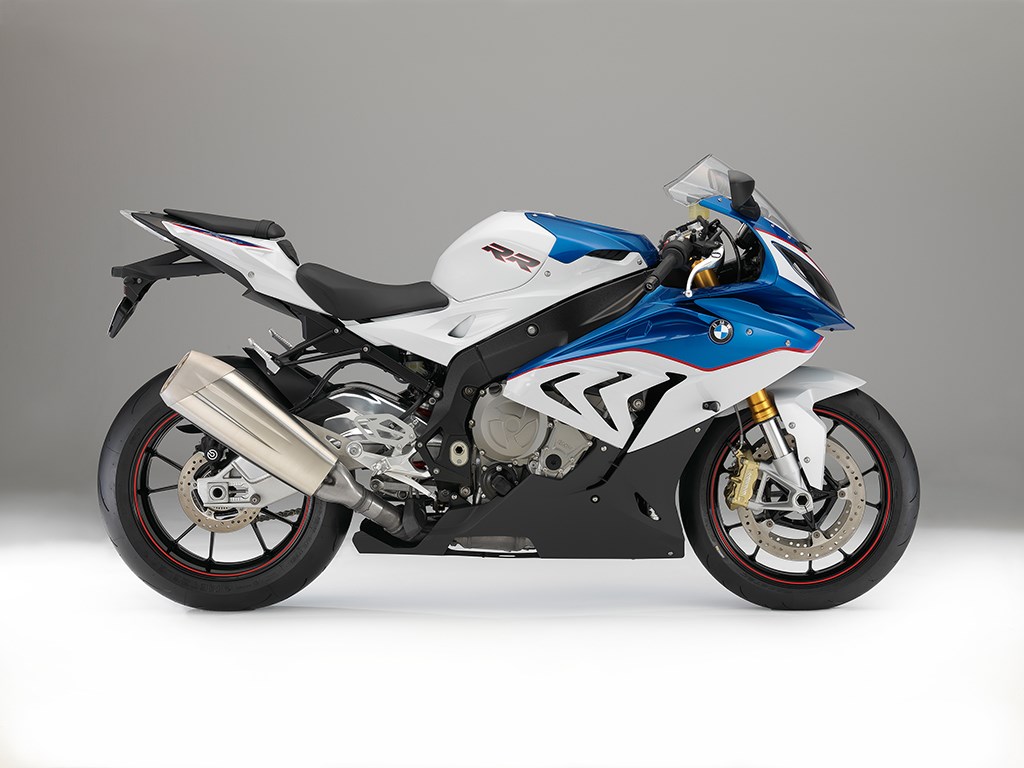 The motorcycle that haters know by its front headlights. Why haters? As the looks were commented so furiously on the forums, that they forgot about the most important thing. I believe it was for a reason. This bike was a ground-breaking shock to the competition. Just as it was released, it beat every opponent on the market during track testing. An impressive move by BMW that put into it advanced electronics that made it extremely fast. A feature that should make You forget about these ugly headlights – let's leave the looks for the Ducati.
Why is it a future classic?
An instant leader of the segment it appeared in. The most sophisticated electronics translated into extreme performance on the race track.
13. Triumph Bobber (2017-)
A machine that I genuinely don't like. I wrote about it some time ago (here). But it's only me. I tend to apply weird criteria while judging the motorcycle (or any product that deserves some consideration). But for the sake of this listing – I have to admit, that it is a huge market success. A name that You wouldn't suspect will appear in a British manufacturers product range – a Bobber. It looks cool, and it is faithful to the classic heritage of the brand. It is designed (besides the engine configuration) concerning "bobber building rules" (hidden rear shock absorber, minimalistic). Having only 9-litre tank capacity it also makes it highly unpractical, which is a suitable feature of a bike considered for a Youngtimer 😉
Why is it a future classic?
It is a shocking move from a British manufacturer. An unusual version of a classic Bonneville that doesn't fit anything that they ever produced.
14. Indian Scout (2015-)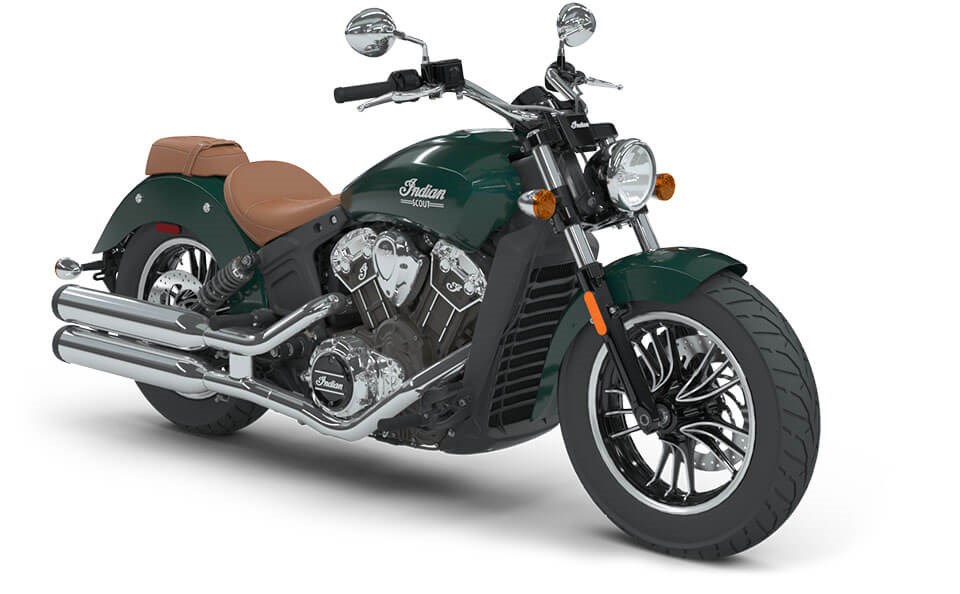 This thing (according to the summary below) should not be here. But I will make an exception as this is not a motorcycle that is built to "feed on" the heritage. It is simply a continuation of a model, from a brand that regularly struggles to exist. So when they relaunched their operations in 2015 (after being in liquidation for 12 years), and they released the new Scout… the press was very favourable. I keep my fingers crossed for them to succeed as this is a great looking addition for the segment.
Why is it a future classic?
As this is one cool machine, they keep using the old name, but the design of the new scout is a perfect blend of a small cruiser that has a history, with modern days: an excellent alternative for an overpriced Sportster.
15. Triumph Rocket III (2004-)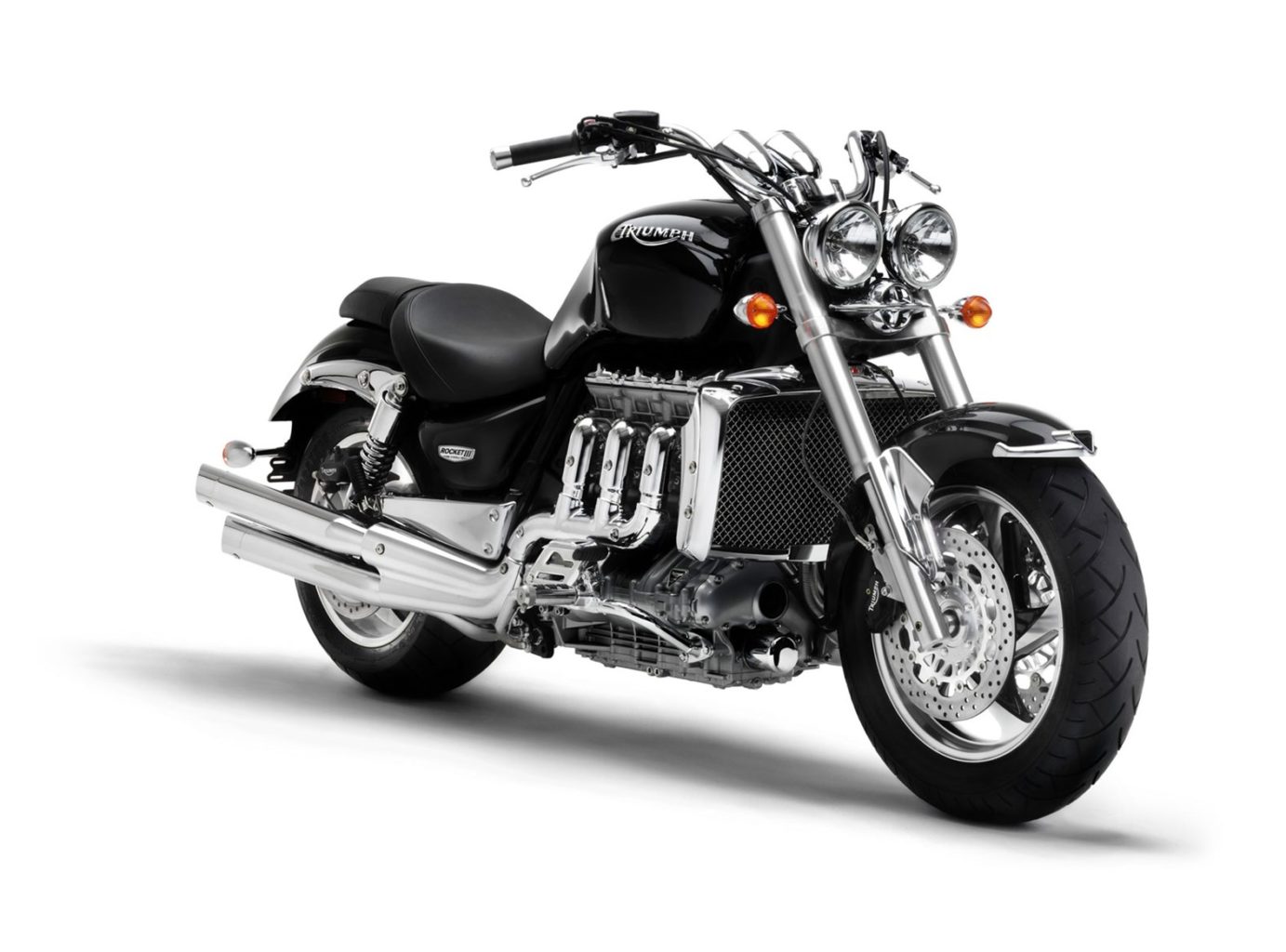 A power cruiser so extreme and so characteristic – that was an instant cult classic. There is nothing else like it on the market (2300 ccs straight three-cylinder engine) — a beast that comes in many series and versions. It doesn't fit the classic or a modern product range from the Triumph.
Why is it a future classic?
It is a motorcycle that breaks the rules in many areas. It's been around for 14 years now, and none of the manufacturers chose to present a convincing competition. It makes this thing truly special.
The summary
The list doesn't include any neo-classic motorcycle – like Honda CB1100 or Kawasaki Z900RS as these are the bikes that are already self-aware and built as a direct copy of what was before. They are straight descendants of Classic Motorcycles. Triumph Bonneville is still in production, so it's not included… But would You buy one younger than 2000… as a collector? A petrolhead? Or would You instead reach for the '60s or '70s models?
It seems like I do have a weak spot for KTM and Triumph, but I think it's justified as these guys deliver diversity to a Japanese dominated market. Nippon guys rule the world and sales numbers, but look at the variety the European manufacturers provide! I don't know if my intuition on choosing the bikes for this list is correct or not. Time will tell.
PS. I strongly encourage You to follow youngtimerbike24.pl. Use Google Translate, lots of interesting texts and historical info is available there.
Comments
comments