It's not difficult to notice that there is a fashion for vintage. And it's recently storming a motorcycle community. It's more and more common to meet people who are not really petrol-heads / grease monkeys or have very little to do with any kind of motoring… But suddenly they are interested in vintage, classic products – to travel around the city with style, but without the consequences of maintaining a 30-40-year-old machine. Obviously big brands see this trend too. So recently we have more and more of "retro" styled modern products and editions… to meet these demands. And it's fine – there is a niche on the market to be filled.
But what I would want – is for these versions to be honest with the buyer and the brand's legacy. To rely on some heritage, have a history, some reason to exist (other than marketing and sales) and be revived… even if it's the name of the famous rider that is connecting the worlds – something more than just the looks.
And in some cases, I have serious doubts if this revival fashion is really fine. I'll try to put aside the fact itself that there should be no "factory" cafe racers and other customs available at dealer stores. They ought to be hand-built…
There are other reasons not to like them. Here are 3 examples that should not exist for reason a little deeper than the above:
1. BMW R NineT Cafe Racer

I get that. R NineT has a story. It's a 90 years anniversary motorcycle. The name says it all – bravo. And it does the job. It has a proper engine. Has all that it takes for a retro naked bike from the Bavarian motorcycle maker. I get why it's liked so much.
But the Cafe Racer variant? Let's skip the part about it being just ugly – as this is not something to debate as it relies on personal tastes. (there is not a single straight line in there, it's out of proportions). It has the regular forks (for retro looks?) – but they didn't go all the way with spoked wheels.
But the most important part of this point is: what kind of business has the German R series to exist in the cafe racer world? They were never a part of it. I know it's controversial to write such thing, and I also know that most of my friends like R NineT. But I would really wish that the "consumers" would pay more attention to history and reasoning, other than "Hey! This will look so cool in my garage!".
Another thing that if You try the R NineT… The ride. Is quite boring. There is no X factor, no edge. It's just "ok".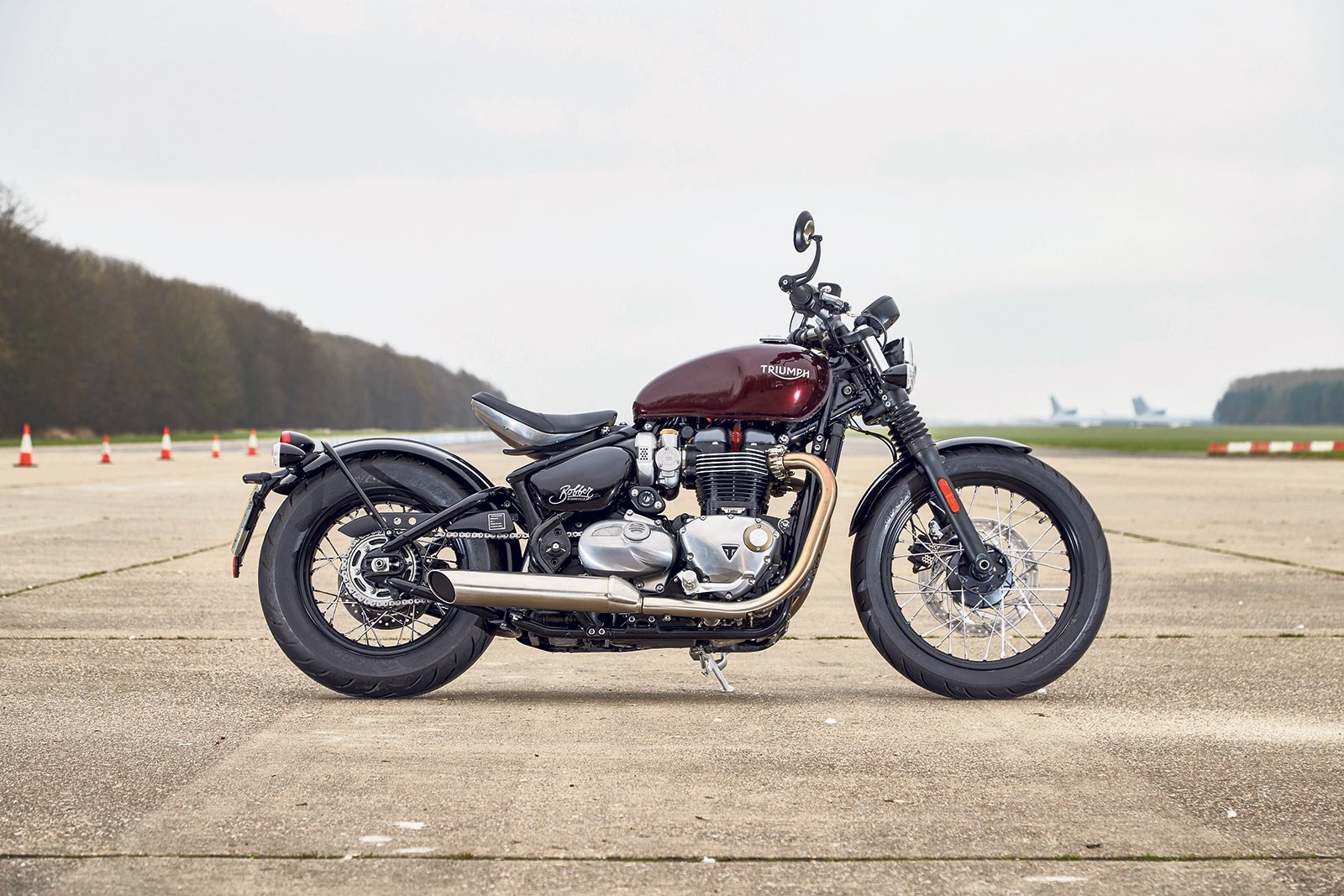 Similar story… Triumph is a brand with their own heritage. I love their bikes. All the Scramblers, Bonneville's, Thruxton's and Street Cups. Triumph, among really few brands, has all the right to use Cafe Racer "segment" name with their products – as they played a major role in its creation.
But… Bobber? Factory Bobber? Let's leave the Bobbers for American's – could we? There is no Harley Davidson Sportster Cafe Racer Edition (yet?). So let's leave the Bobber style for custom workshops ok?
And the worst part is – that as this model is a great commercial success, as there is a large waiting line if You order one. So they will probably be encouraged to go further with these kinds of versions… Yey!
3. Ducati Scrambler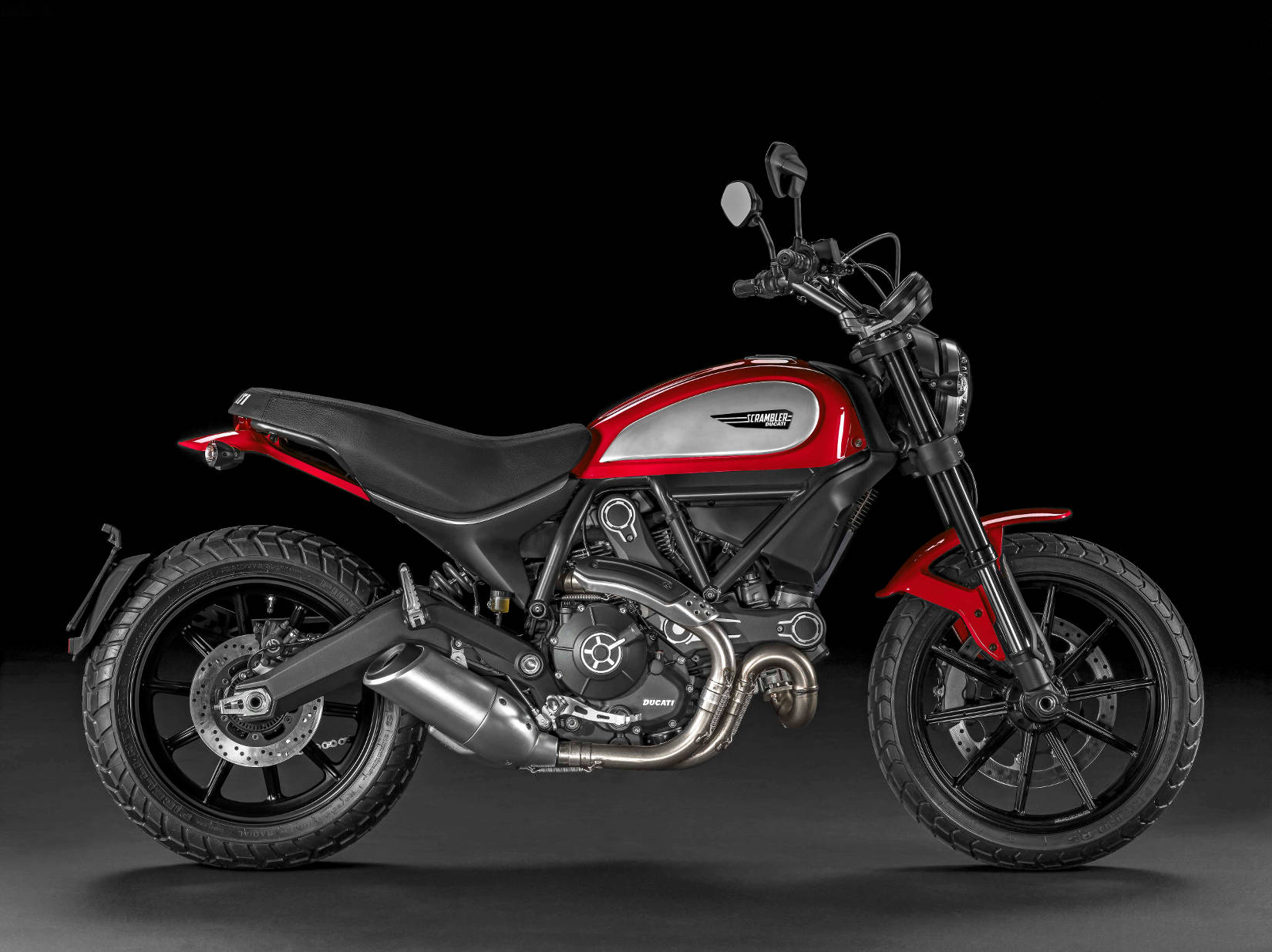 This one is tricky. As actually Ducati has every right to use this name. As they own it from the 60's. And… Ducati really needed something more affordable in their product range – other than the cheapest Monster. Don't get me wrong – I like this concept, the looks, the price, the ride. The Scrambler as a motorcycle is fine.
But I have a problem with the name in general. It's a case of Fiat with the "500". They had the name, history and success story. But – they got 1 detail wrong. The engine…
In case of Fiat – it was supposed to be on the other side of the car! For the Ducati… Scramblers in the 60's were single cylinder engines. L twins are fine – they have a character… It's a special feature of this Italian company these days.
But it's not the engine type that should be put to the Scrambler frame! What I don't get – is why didn't they make the effort to make a single cylinder? It would make the bike even cheaper – as this was also the goal for them – to have a cheap entry level motorcycle with a vintage vibe!
* And just don't get me started on Scrambler Cafe Racer version… It's enough to just hear how ridiculously this name sounds.
Will Ducati present a Brat version? This would be fun. Italian brand motorcycle built with style originated in Japan. Do it – I dare You!
Comments
comments