There's been a lot of unlikely donor bikes quite recently: Victory, custom Ducati, MotoGuzzi Bellagio… XSR700. About XSR… I know that I wasn't in favor of this line of bikes, doing a little rant on Yamaha for not being able to release a proper retro bike. It's time to do them justice.
This build is from 2016, and it's based on Yamaha XV950. A proper retro bike. A descendant from a Virago. A classic V2… that You can buy today in Yamaha dealership.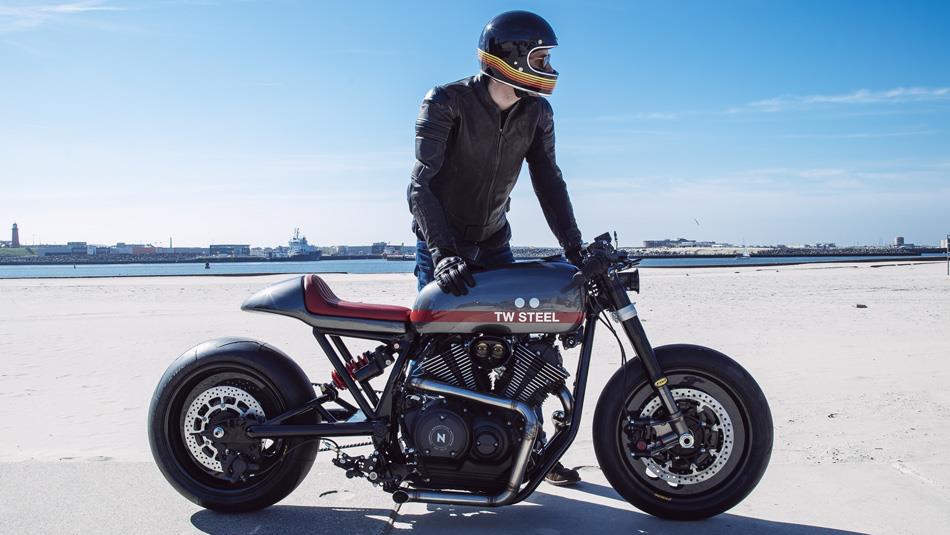 And it's still air cooled!
The stock version looks pretty cool, but considering:
That Yamaha is doing their Yard Built program
What people have so far presented based on an older version – a Virago
It definitely deserved a customization. Especially that released in 2015 – "Racer" version was disgusting. It was time to let the outside people do the work. And located in Amsterdam, Numbnut Motorcycles rebuilt it properly, together with TW Steel (a brand known for making watches).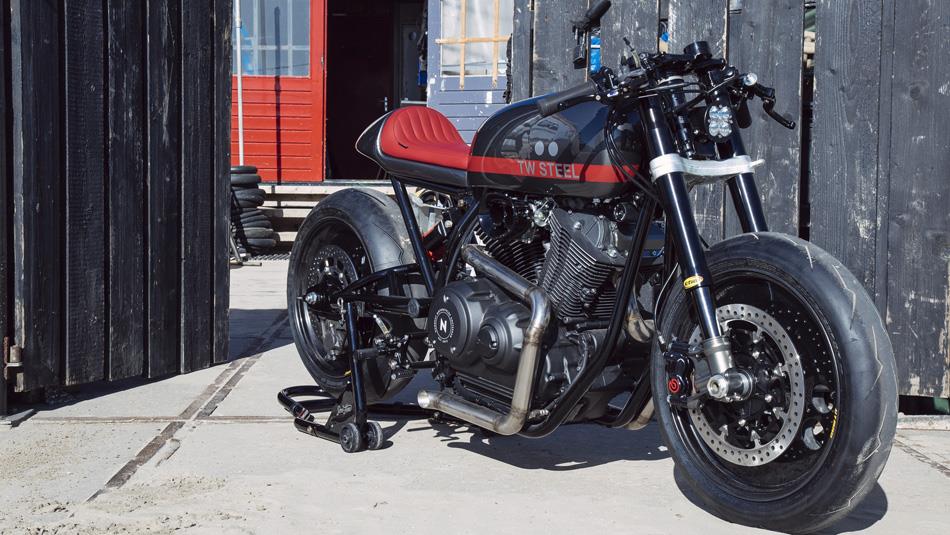 The work done is extensive – and yet the result is really simple looking. Roderick (from Numbnut Motorcycles) did modify almost entire motorcycle, leaving only the powerplant (which was also modified). The idea was simple – speed.
I've loved building this bike. From the start of the stripping process, you can get really excited about where we are going to go with this. I really sparked with TW Steel as well, combining our creativity led to some super cool details on the bike. I'm really proud of the finished machine, I believe it stands for old-school cool mashed up with new ideas, and above all speed!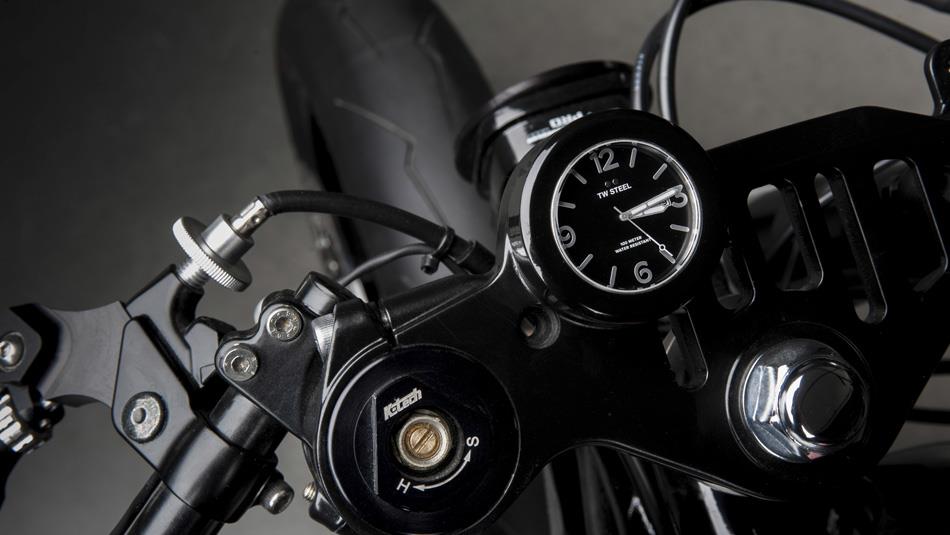 What is quite typical for cafe racer builds – is a backbone of the motorcycle: the tank/seat straight line. It's here. Right above a very good-looking V2 engine, equipped with some custom air intake and side covers. And an exhaust delivered by Nozem. I like how they combined the red seat color with the tank line. Keeping it minimalistic, and yet managing to put a characteristic TW Steel double-dot logo.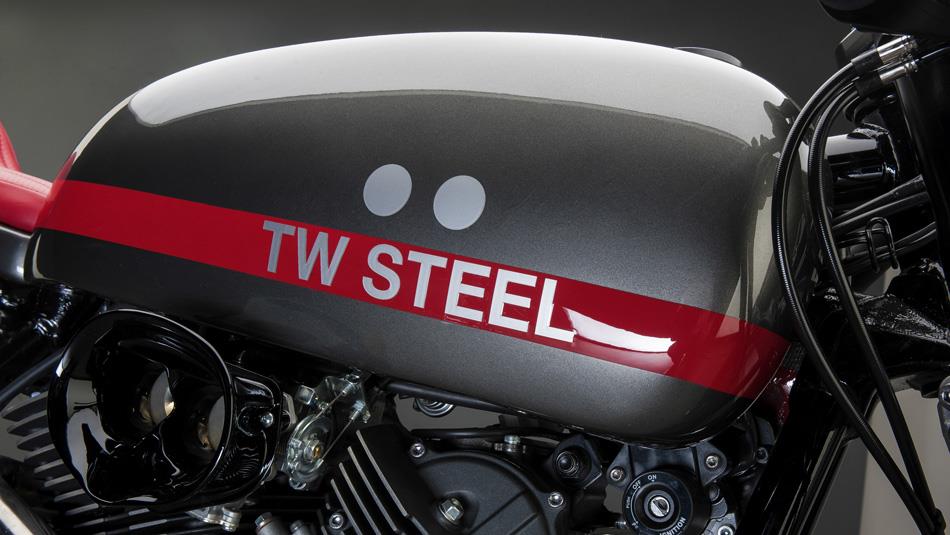 Brembo takes care of braking force. Biltwell grips always work… and guess what: Motogadget is on board. K-Tech delivered the suspension (both rear and front). Dynojet delivers the engine management unit – Power Commander and a quick-shifter.
Carbon wheels grab the attention.
And a quite unique headlight, that kind of breaks the rules of this very true to a cafe racer rules build. But the result is lightweight, simple and purposeful. A proper Cafe Racer!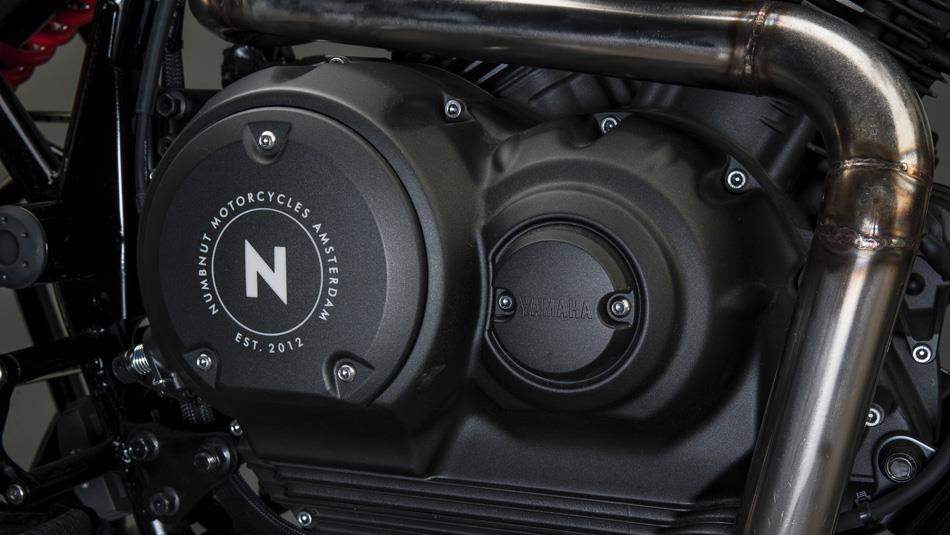 Source: yamaha-motor.eu
Comments
comments