I'm not the biggest fan of the Yamaha Virago builds, as there's a bit too many of these. And I love it when someone, who is not a "professional workshop owner" sends me his build.
Especially when a bike has a story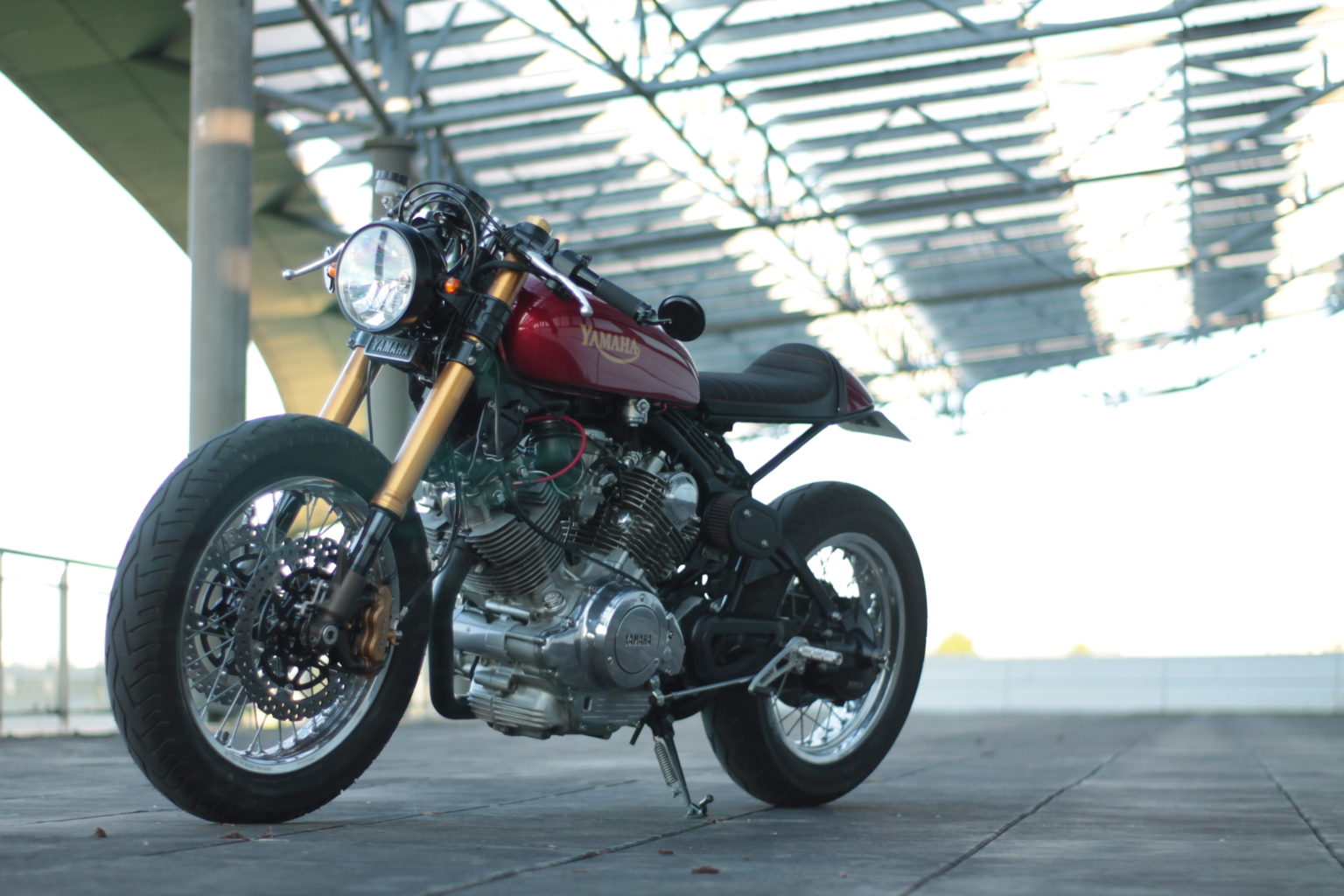 Jean-Pierre contacted me a few days ago, sharing a few photos of his machine. He is 50 years old, living in Poitiers, France and a cafe racer fan. He decided to build this custom back in 2014. The choice for the Yamaha XV came from the knowledge base that surrounds converting the Virago. There is a lot of knowledge available. Back in 2014, this wasn't such an obvious choice as it is today, but it was already quite popular.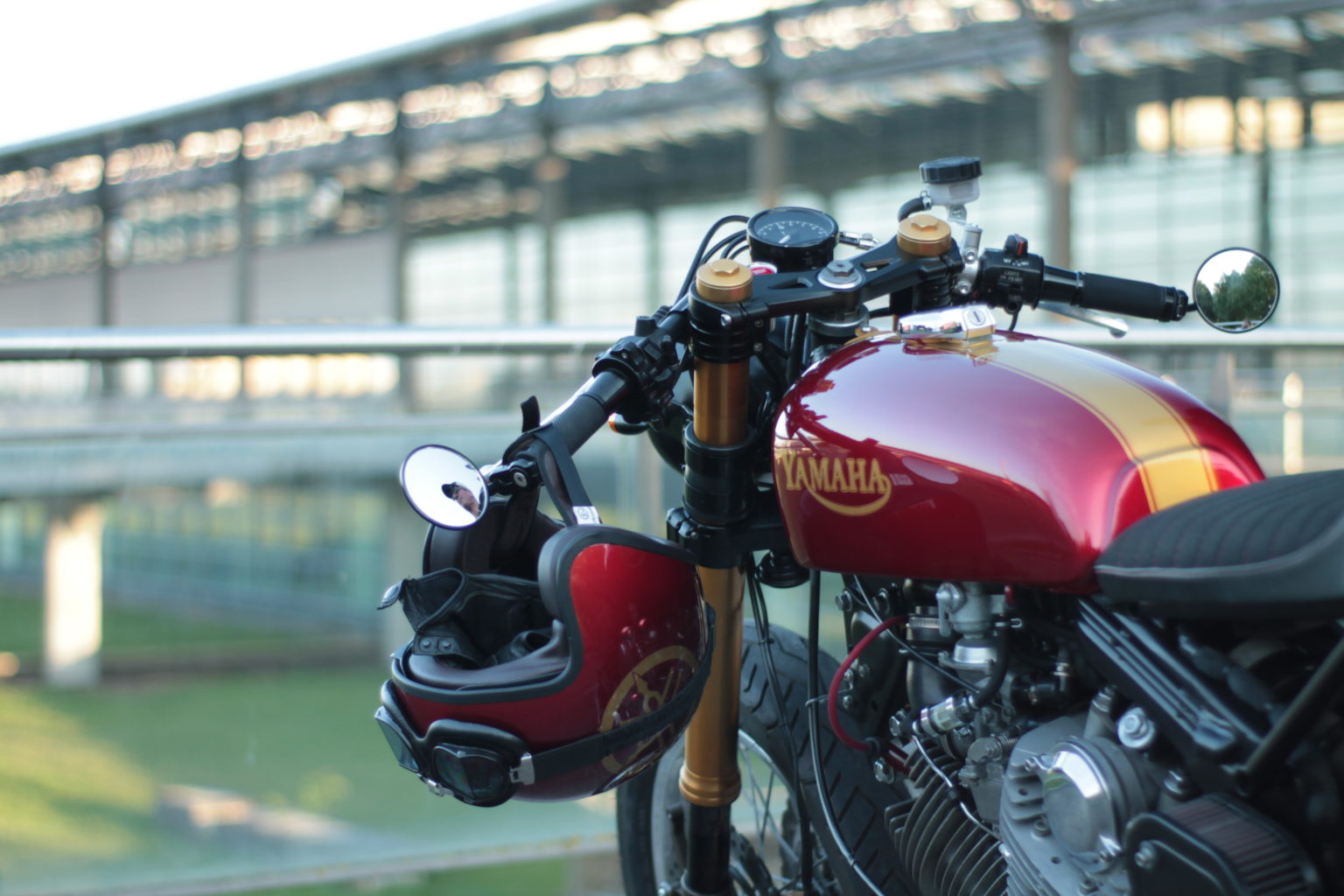 So the stock version was bought, and the transformation began.
It took 2 years to build
Which is quite a long time, to spend on such a common bike? It wasn't all smooth though, as in the meantime Jean-Pierre has had severe health issues that required serious treatments.
After 2 years, in 2016, the bike is finished and can ride it, and my health is better now … so.. life's good!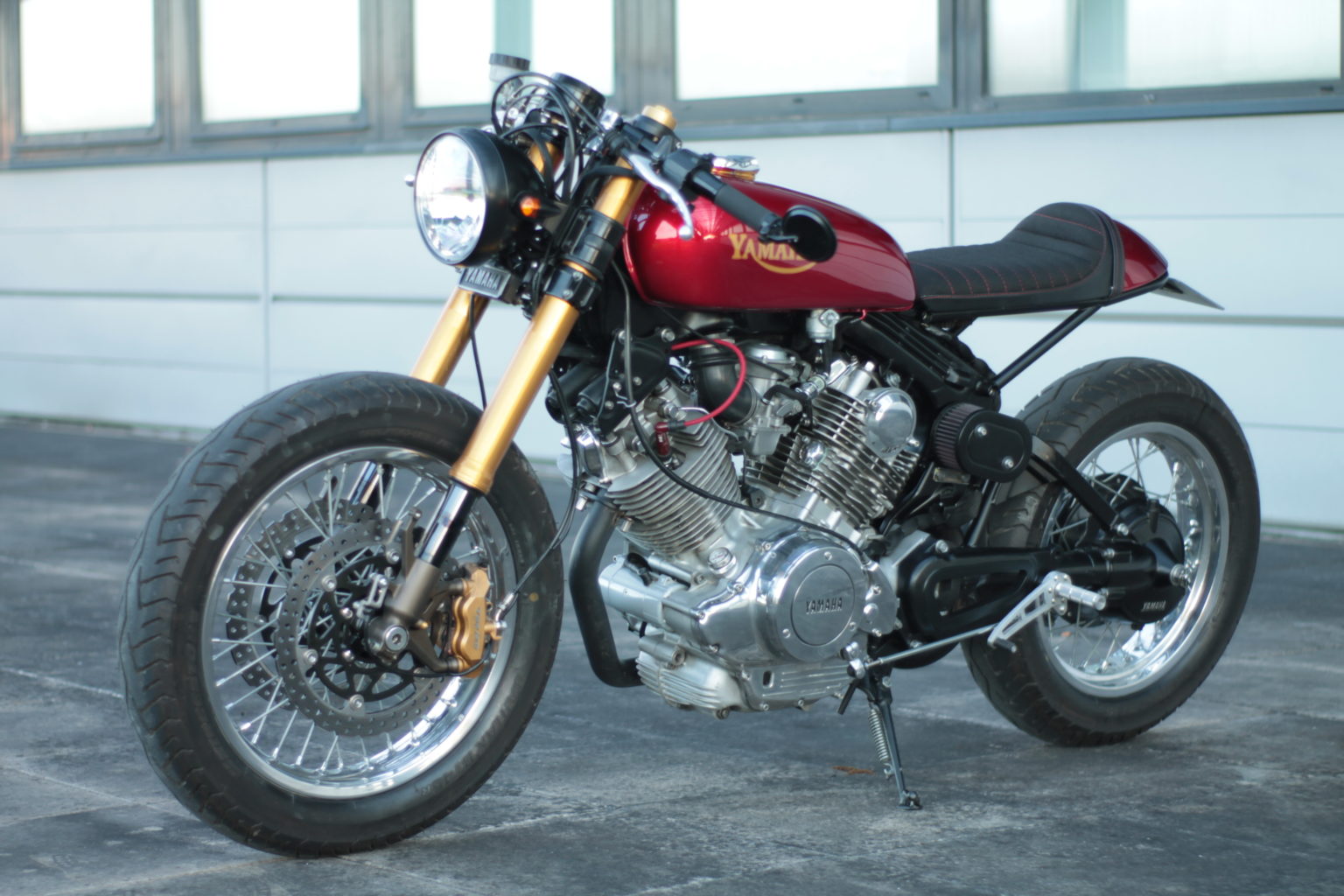 Considering that 3 seasons after finishing the build – the owner still has it, it becomes a kind of symbolic… a truly personal reward for winning the battle with illness. Among material things, I believe only a motorcycle can have such meaning. Big thumbs up!
On the technical side of the Yamaha XV modifications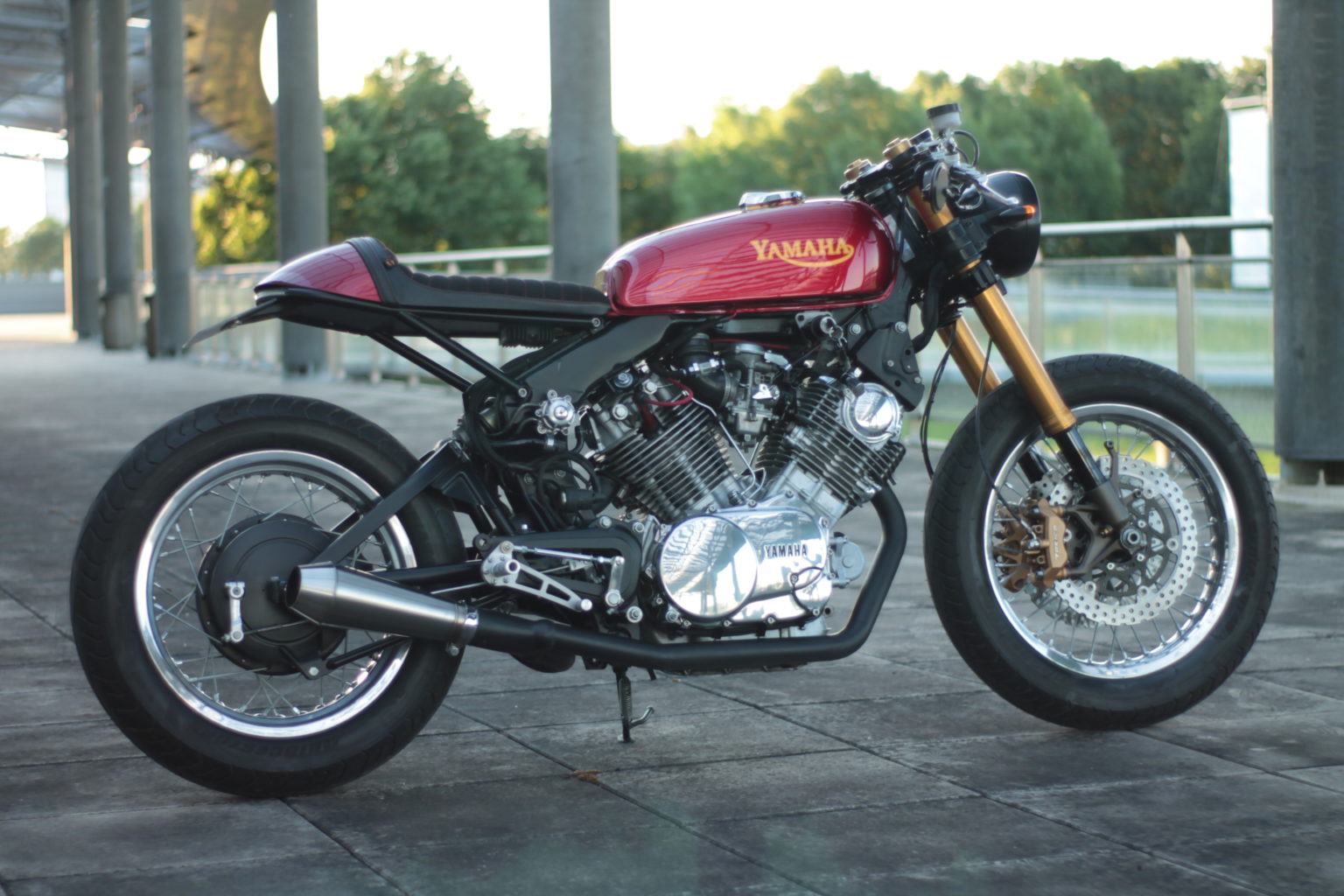 The parts interchangeability is well documented here, but it doesn't change the fact that you need to work hard to find specific components to swap. The full ZX10R front forks were probably quite easy to find. There was more trouble with wheel hubs that fit the spoked rims. The front one arrived from the US, that fitted the ZXR front wheel. The tank comes from a Yamaha RD 350 (not an obvious choice, as the Virago usually goes with Benelli Mojave or a Kawasaki KZ tanks).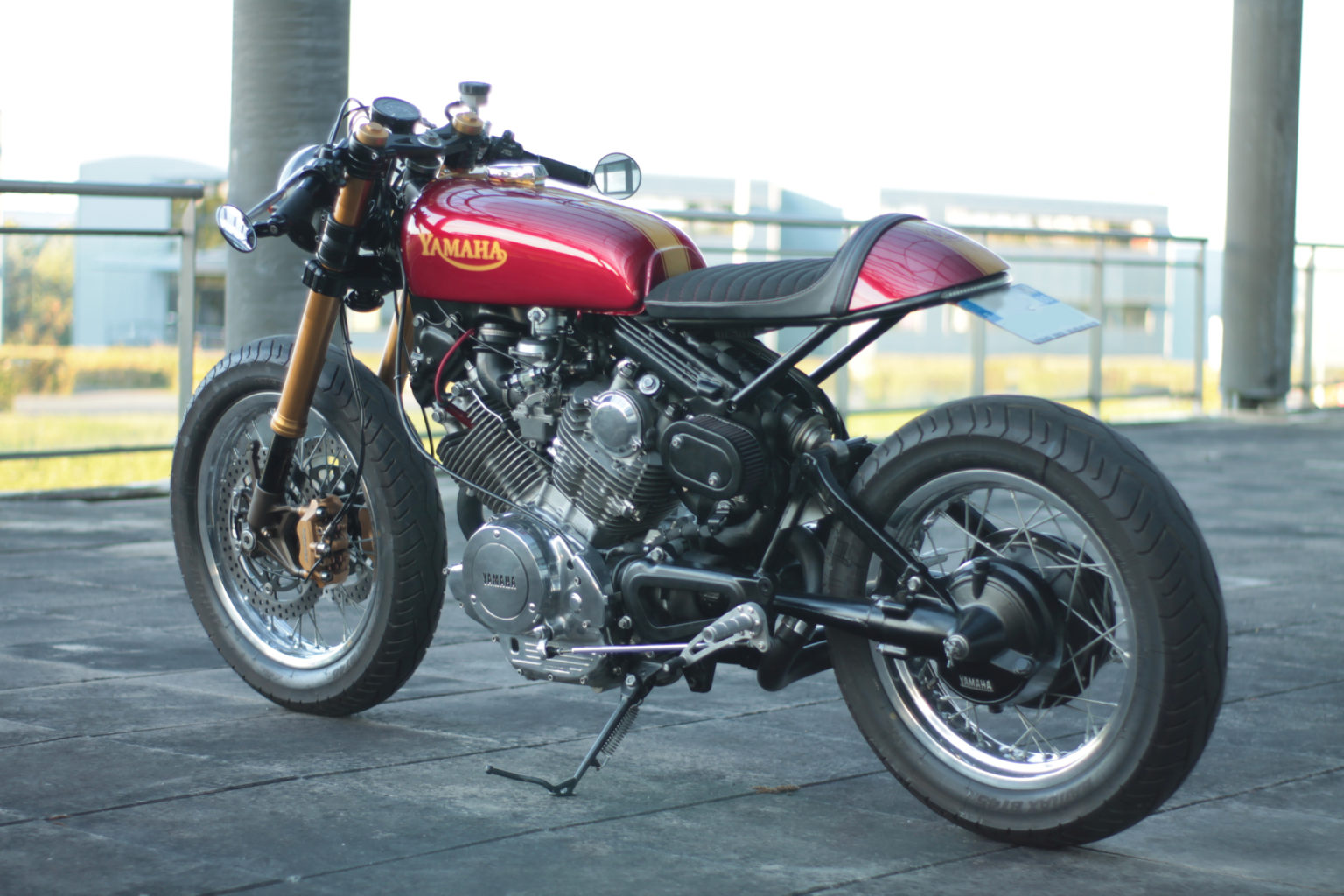 The triple tree was machined to fit the original steering head. Spoked wheels (2,5 x 18 inch at the front and 3,5 x 17 at the rear) are wearing Bridgestone BT 45 tires. The width of 120 for the front and 140 for the rear is not impressive. But the Virago was never a performance bike, that would need 180 rear tire to cope with the "engine power".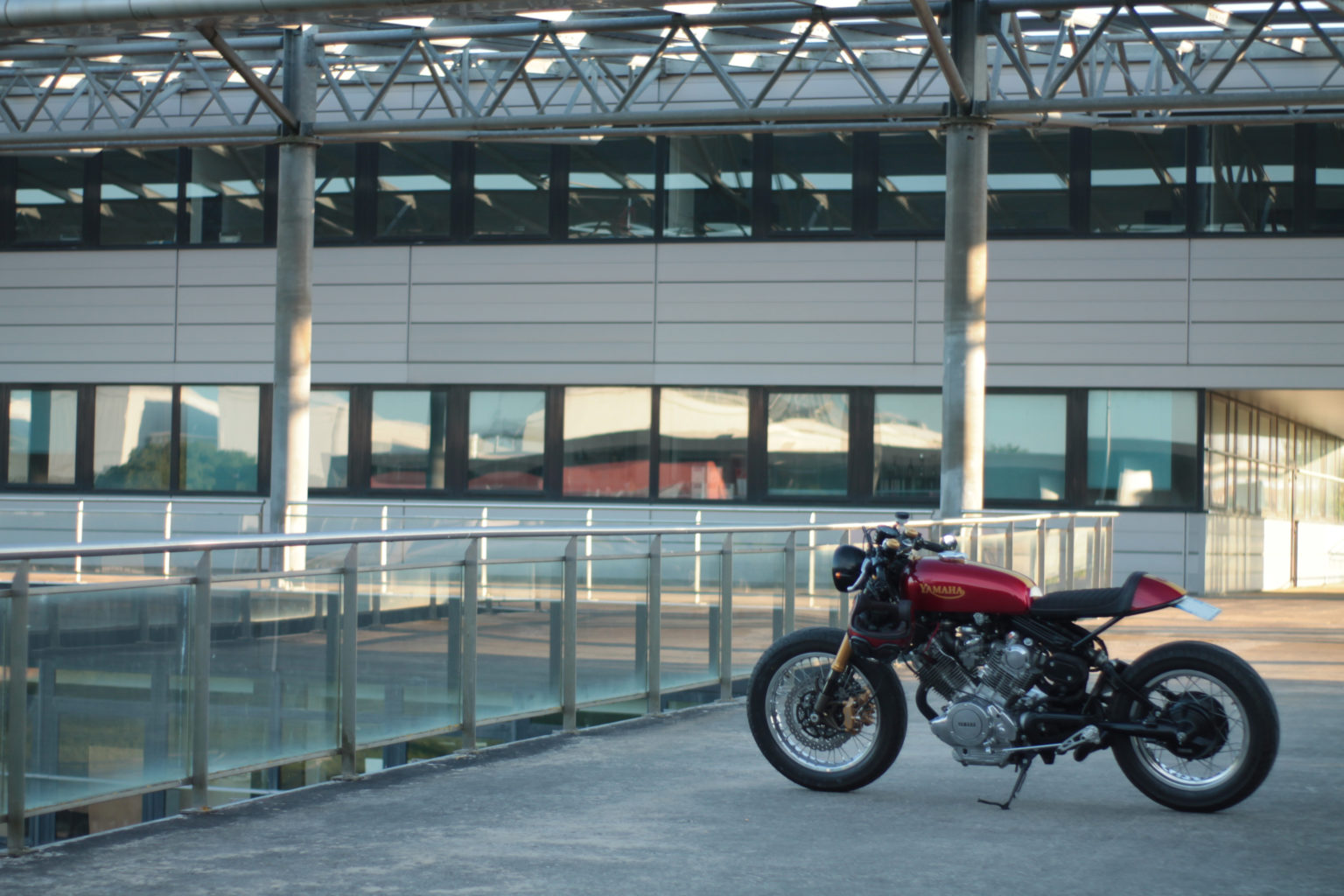 Mathieu from FCR Original built the rear subframe with LED taillight and battery box. The stock carbs are breathing through the K&N air filters. The 2 into 1 custom exhaust was made. Clip-on handlebars are ended with bar-end mirrors. Single round, clear headlight and a Koso T&T round speedo – provides a clean line and a flat profile of a true cafe racer.
Jean-Pierre… Thank You for sharing!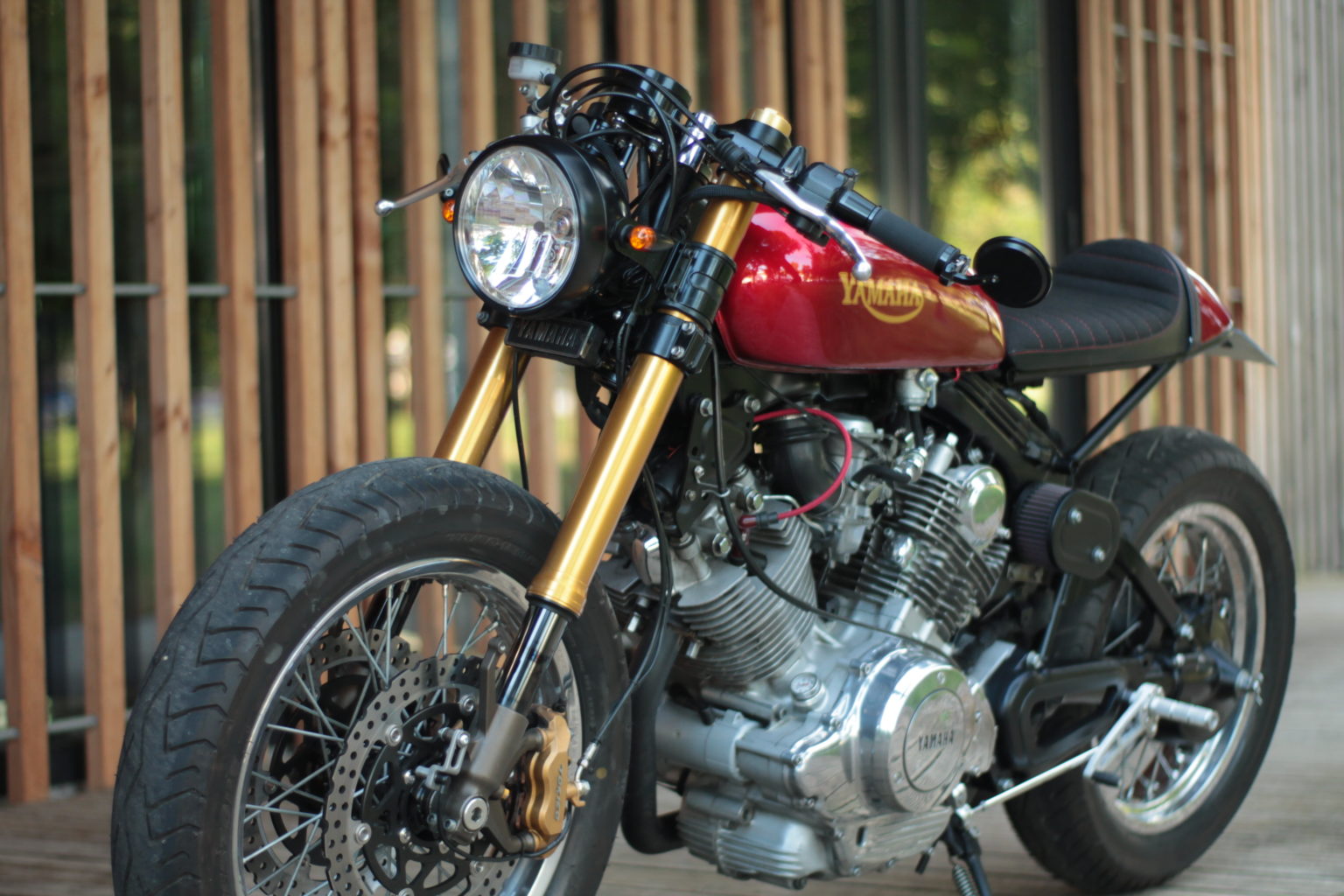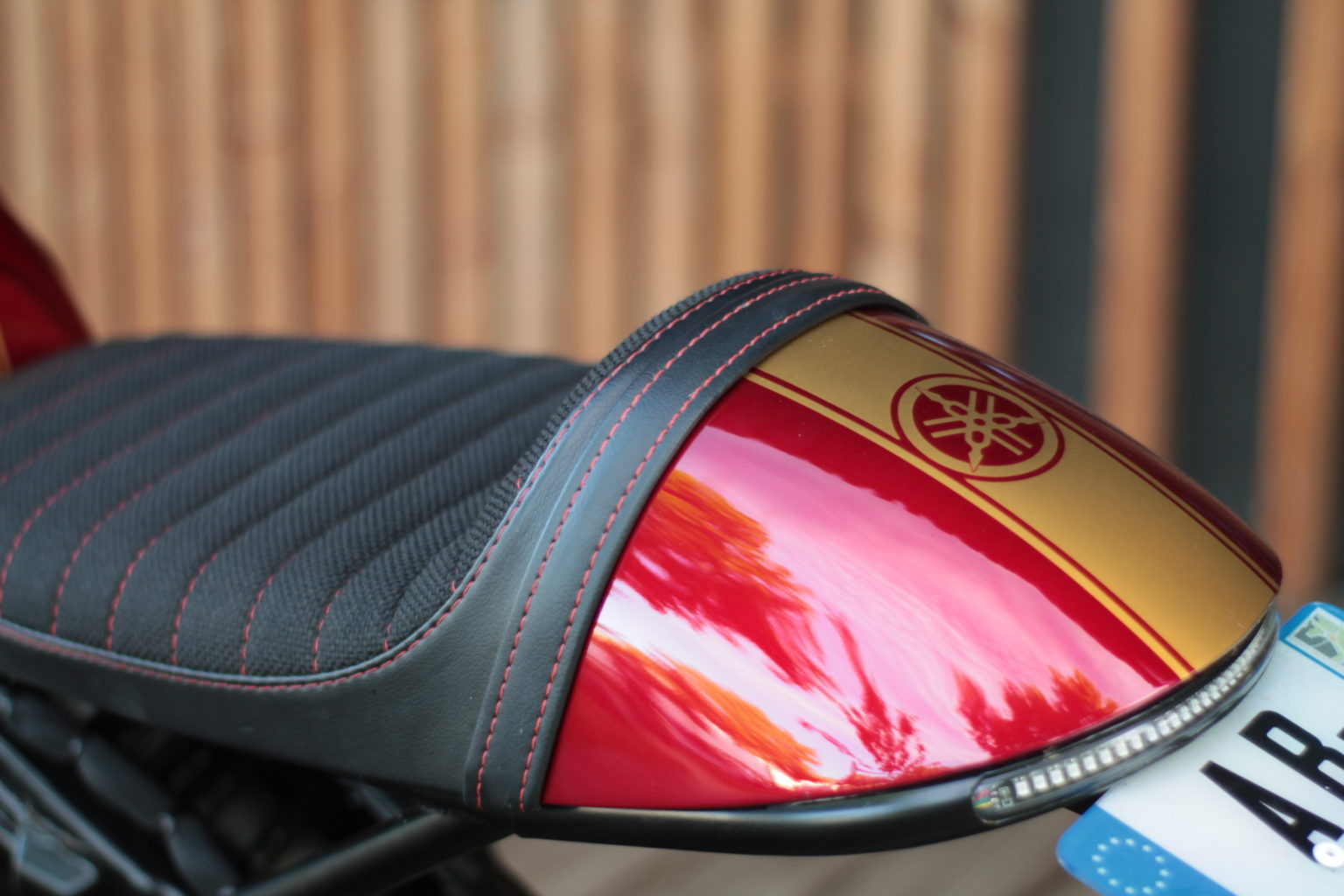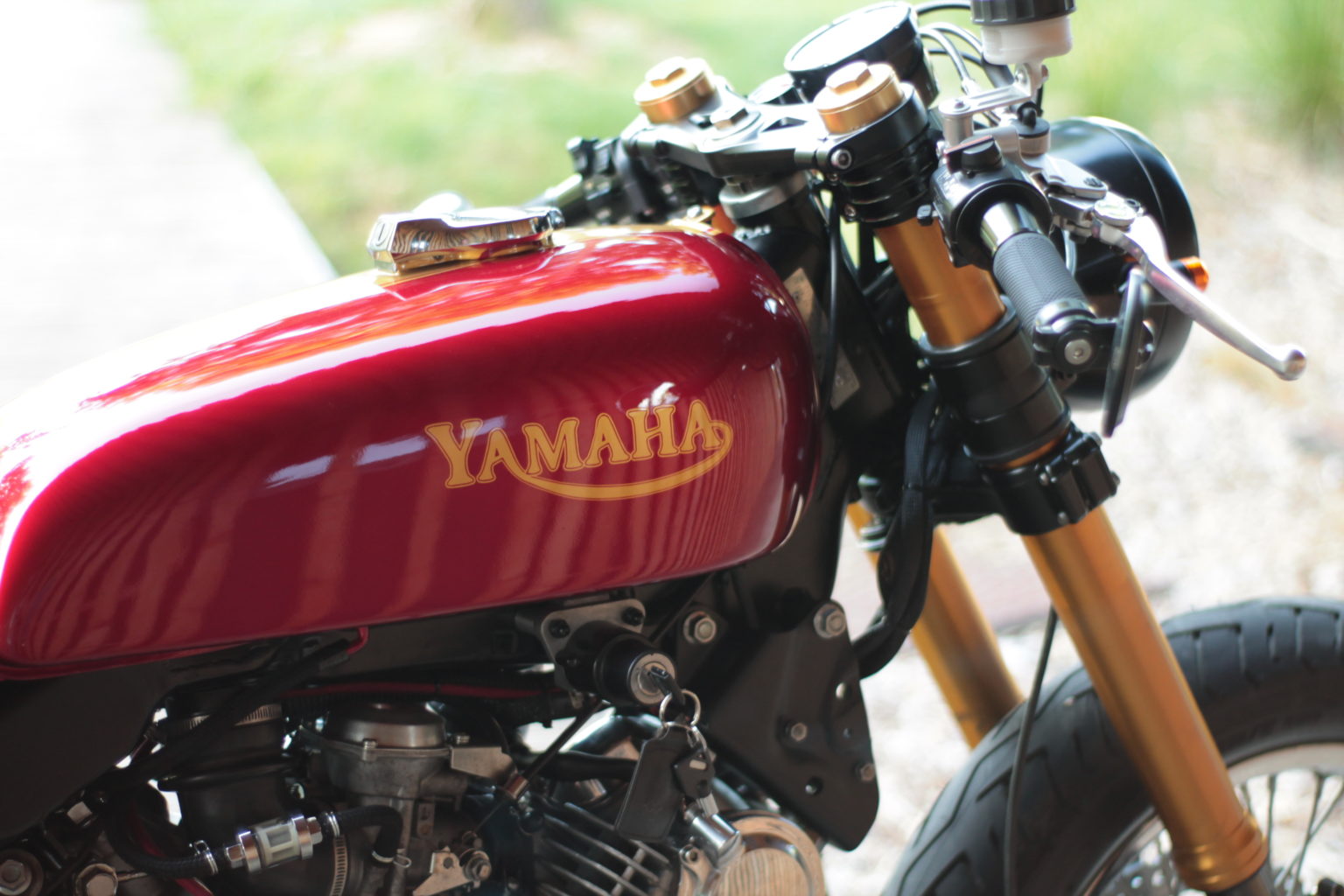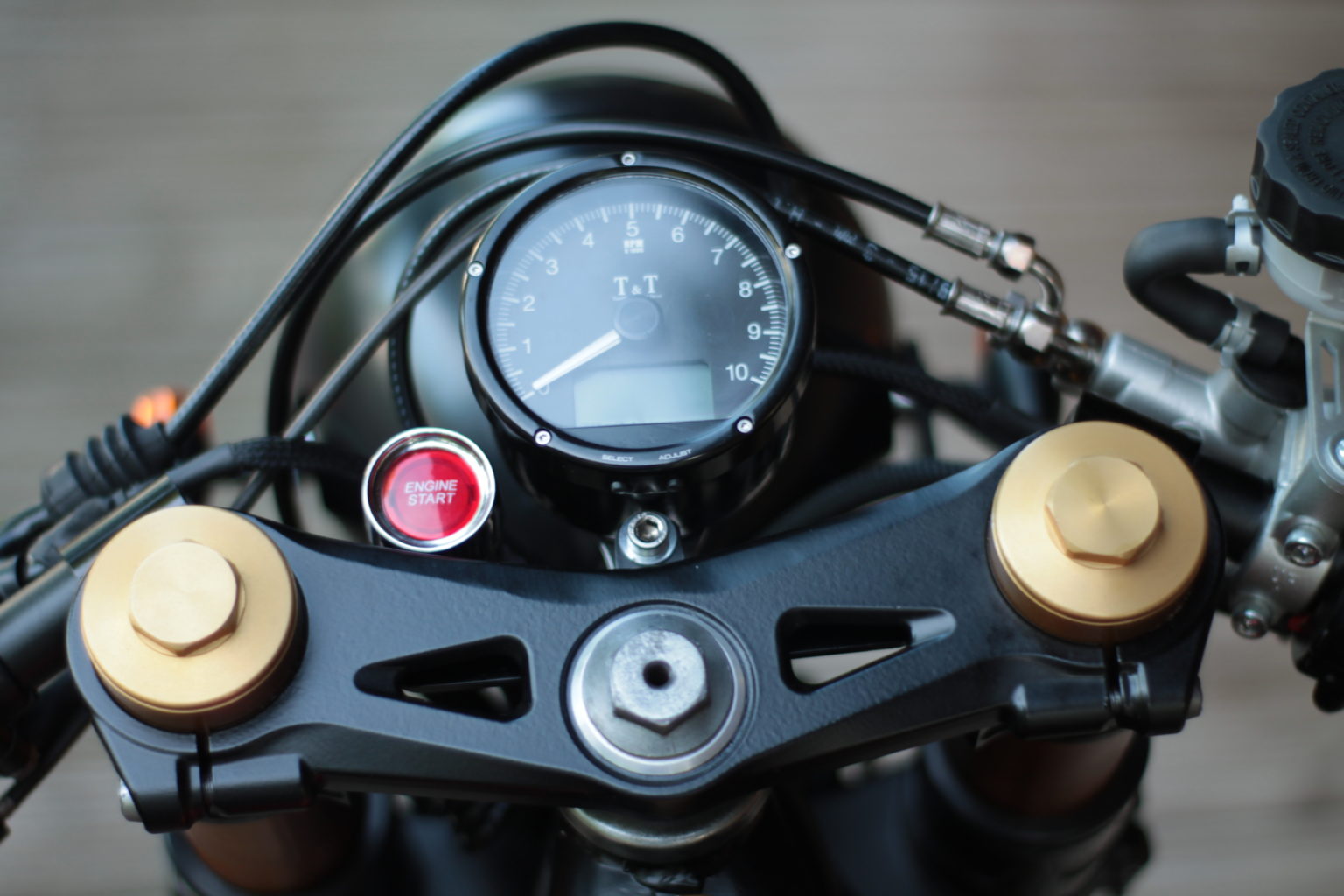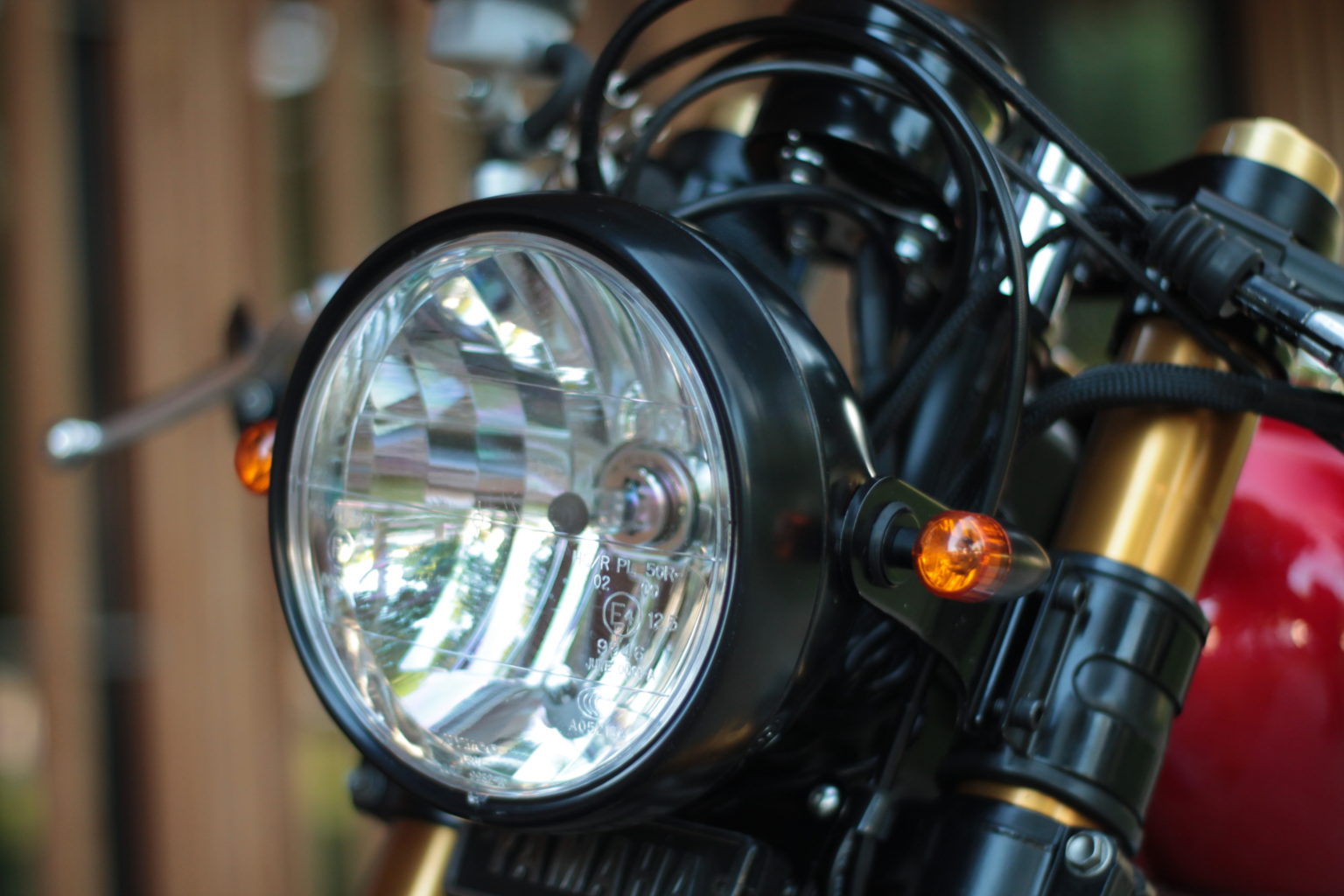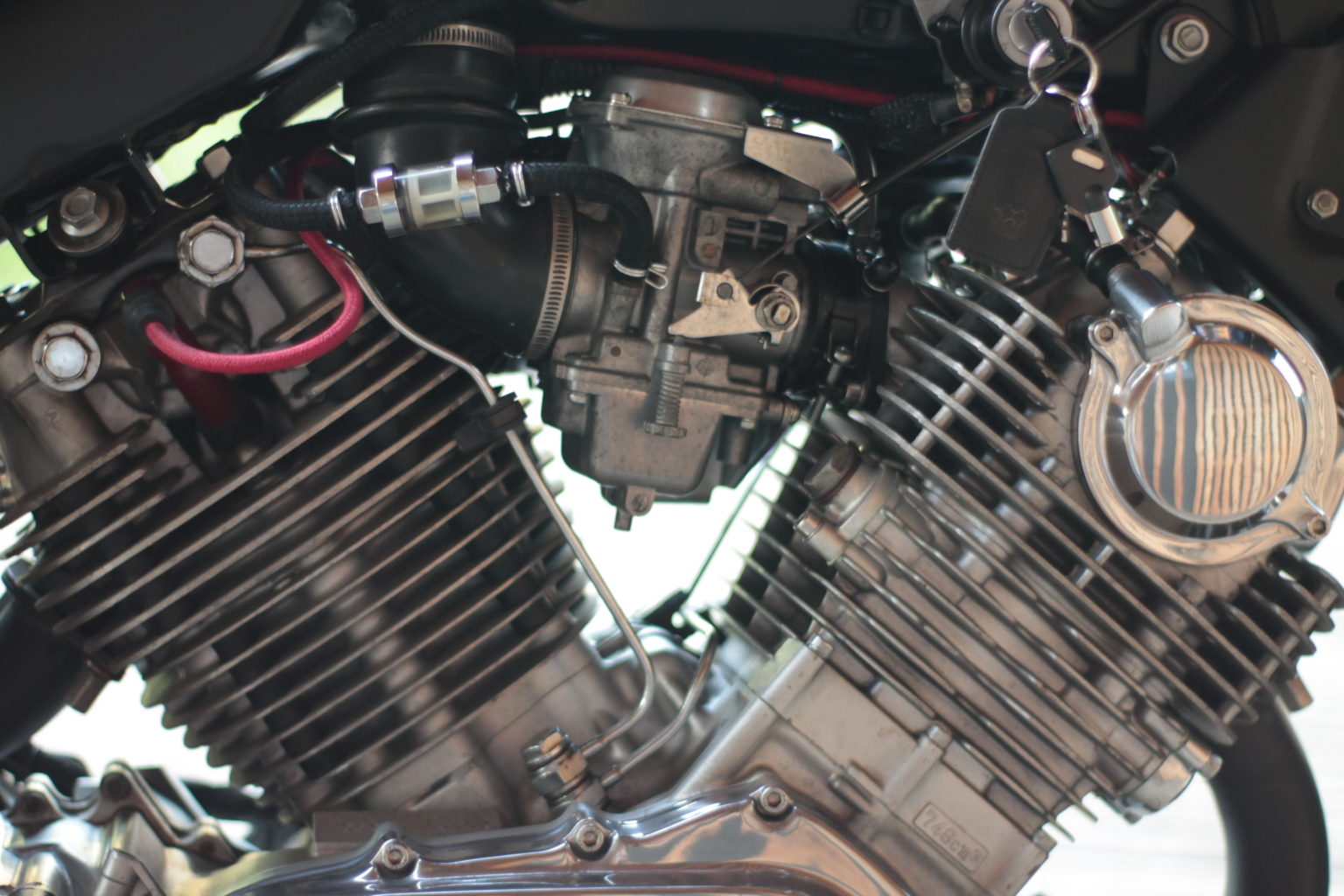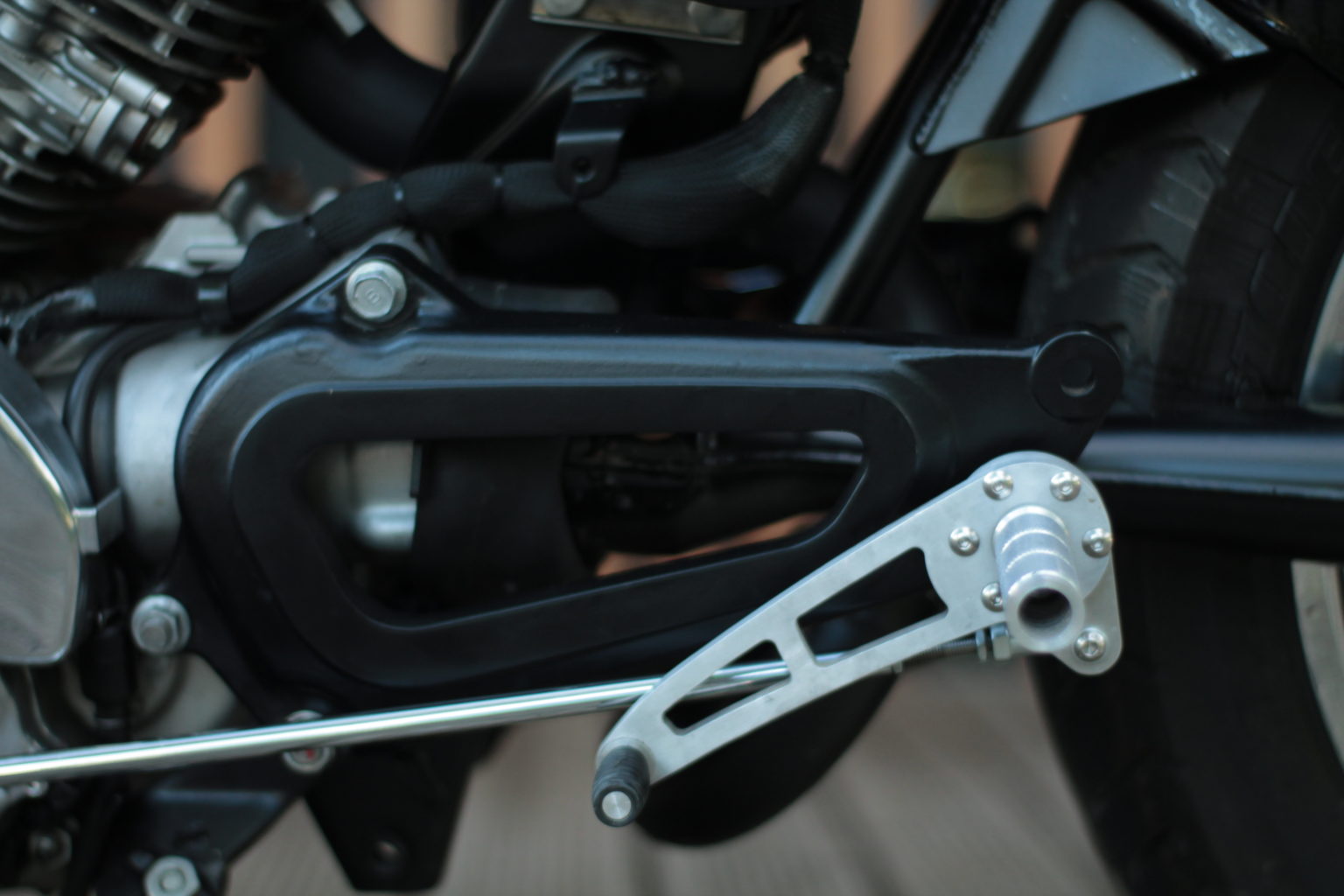 Comments
comments