The XSR900 series… One one hand – Yamaha did a great job with the MT series. These machines are up to the task. They offer extraordinary performance and ride quality for a very competitive price. But… on the other hand – I don't get that the company with such heritage in the classic segment is so annoyingly aggressive with its marketing. Trying to convince the buyer, that a rebranded MT line, called XSR, is the retro segment they have. They can do better!!!
Regardless of some personal expectations…
and whatever anyone calls or positions their bikes. Any motorcycle is a potential donor bike for a custom build. And in this case – Yamaha knows how to handle matters. For years they had their brilliant "Yard built" programme. Where they hired world best workshops to modify the motorcycles currently on sale. And my niche attitude should not stop me from being at least a little objective. If the Triumph Speed Triple can have a Top 5 list, so should the Yamaha XSR900. Especially considering that there is so many of these, in such a short production time.
Let's go…
1. XSR900 "Type 11" by Auto Fabrica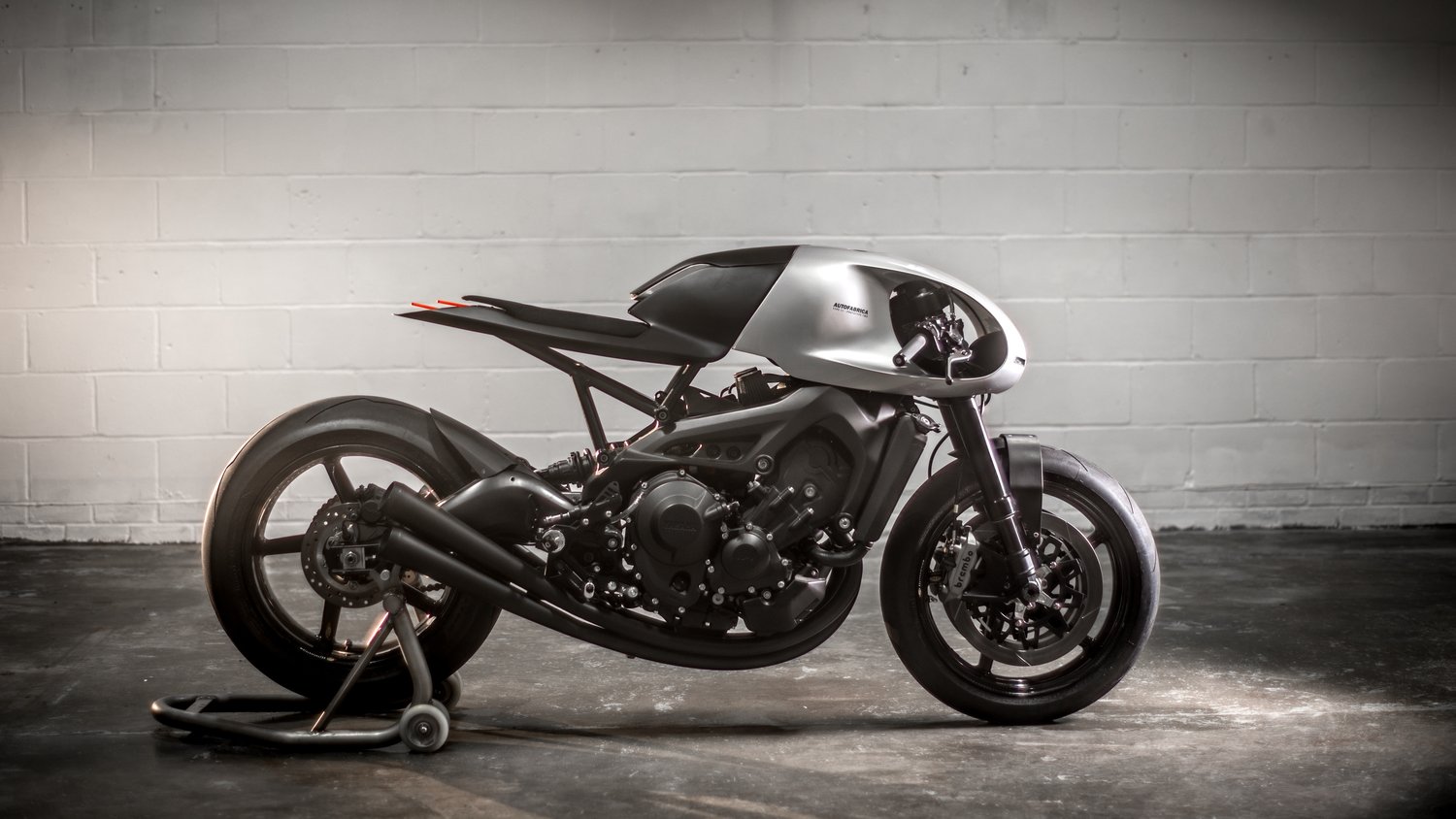 This is a unique piece among the other motorcycles listed here. The most radical transformation, with an extraordinary front fairing and the general line. I would never have imagined that You can connect the original aluminium frame with the classic steel tail support. Read more by following the link below. This build was featured here months ago.
Source: Blog post
2. XSR900 "Chimera" by Bunker Customs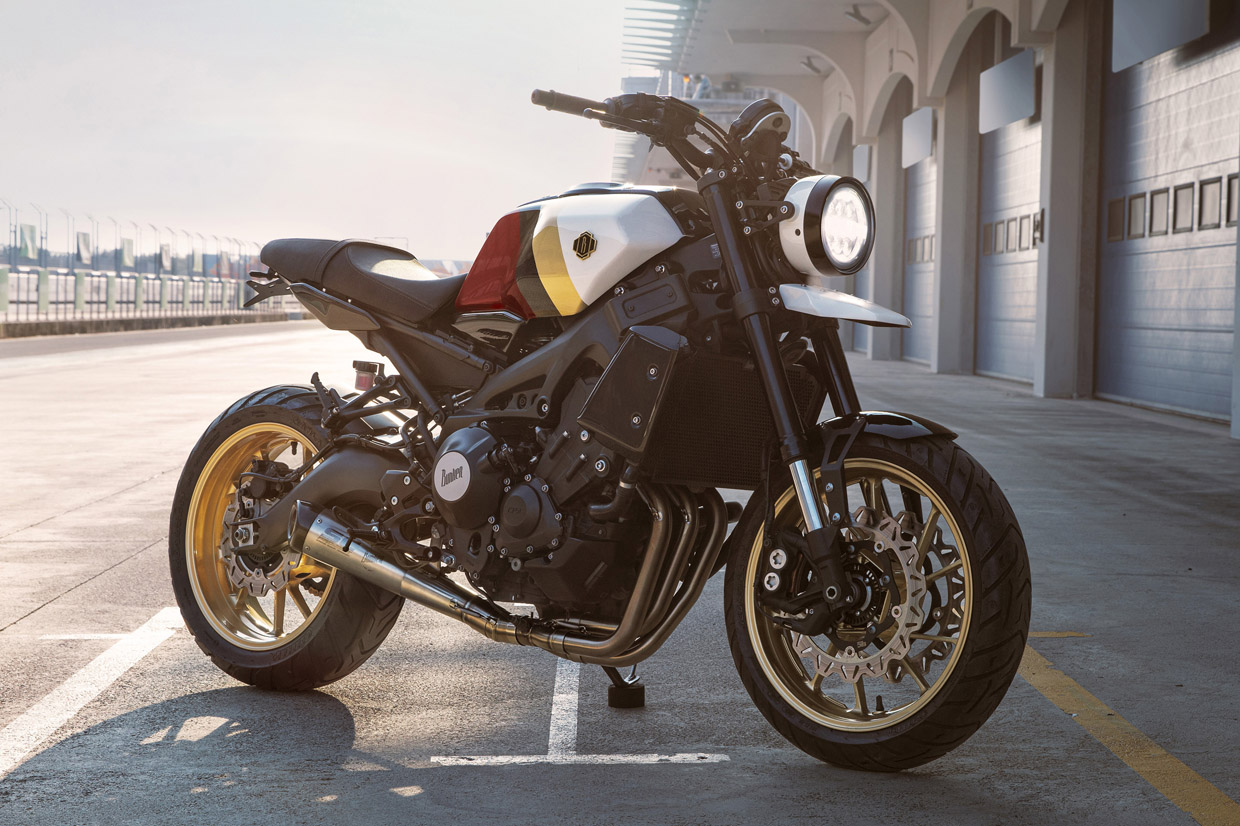 I like what Bunker Customs did to the tank. I find the front fender, inspired by adventure bikes to match the general line of the motorcycle. It balances the proportions between the front and rear.
The candy paintjob, golden wheels and a short exhaust… which is the only mod done to the bike on the "performance side". The Bunker Customs proved here that with only minor corrections and tweaks, You can improve on the looks and have something truly personal.
They ended up with a proper "City Scrambler", rather than a cafe racer. This is what makes it special on this list.
Source: bunkercustomcycles.com
3. XSR900 "Abarth" by… Yamaha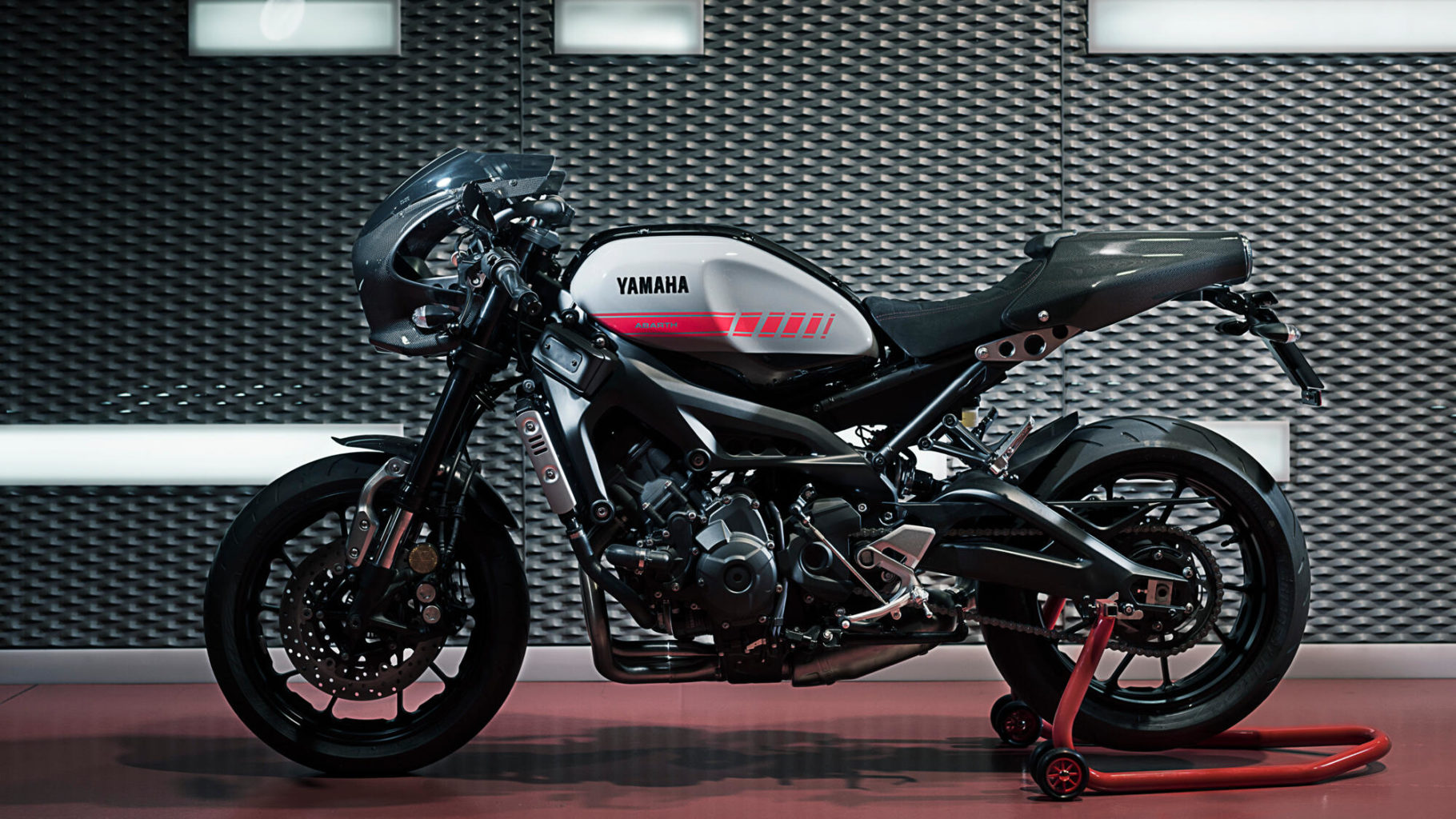 I wanted to feature this machine, as somehow it got under the radar of the "custom scene". And it was for a reason – this is not a custom build. It is a limited edition of an XSR that You could buy in 2017.
I have no idea how Yamaha came up with the idea to team up with crazy Italians from Abarth. I bet they wanted to make the Ducati a little angry. The result is beneficial for Yamaha. The characteristic Abarth colour tone and Yamaha racing stripes… fit the purpose of the bike spot on. A "sport heritage" naked bike, with a twist.
Source: yamaha-motor.eu
4. XSR900 "Desperado" by Macco Motors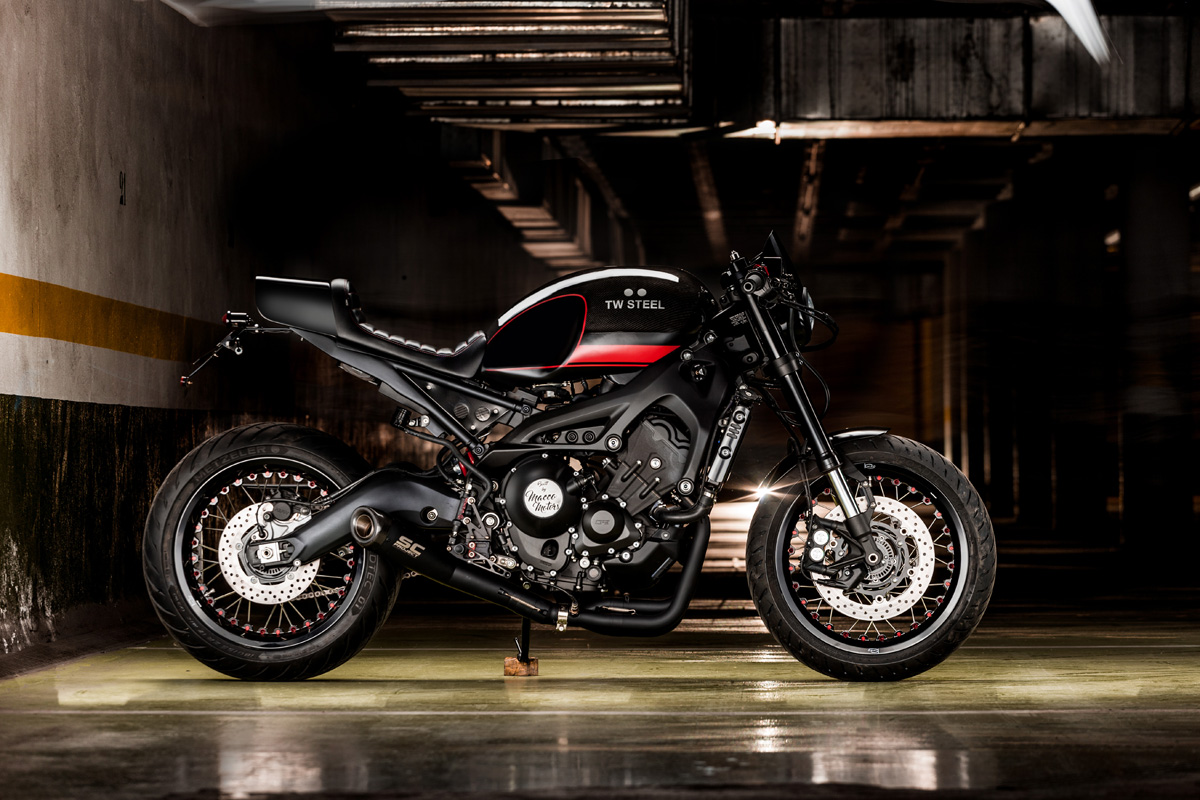 Macco Motors are quite often featured here. Their speciality is modifying a classic Triumph Bonnevilles. But they proved many times, that they can do other retro classic bikes. Seems like not only… as they are not afraid to modify a modern machine.
Their take on the XSR900 is more significant for another reason. They teamed up with the "TW Steel" brand. A watch manufacturer, that likes to build a custom Yamaha from time to time. I loved their take on the XV, So when they teamed up with one of the best custom workshops in the world – the result is quite spectacular. Spoked wheels, dark tone of the paintjob and a characteristic TW Steel branding.
Source: maccomotors.com
5. XSR900 "Pole" by North East Custom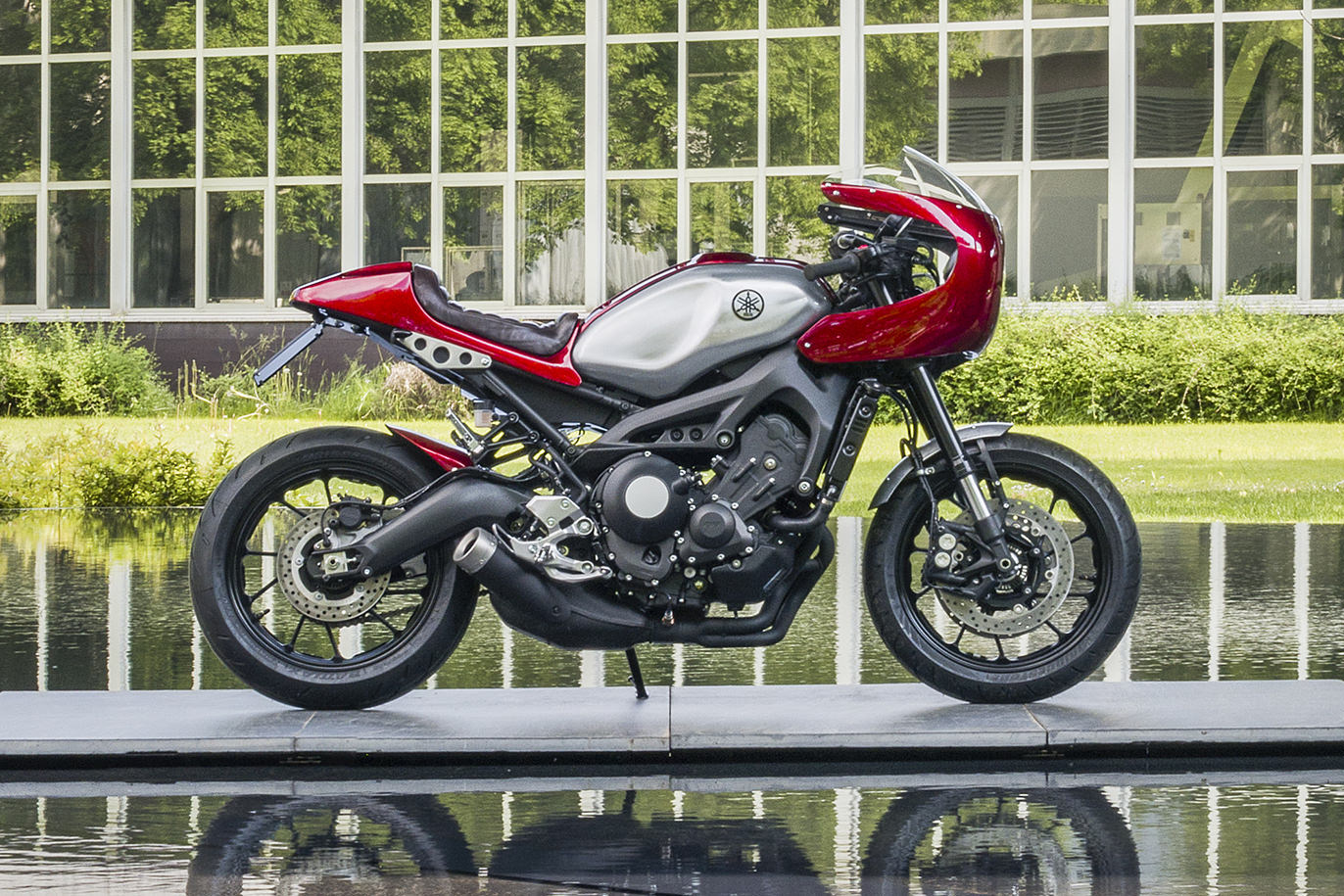 The closest you can get to a cafe racer with this donor bike. It was built for Yamaha Italy, for the Motorbike Expo 2017. I like the contrasting paint job. The metallic grey. But the best feature of this custom build is the fairing and kind of the original "Cafe Racer" simplicity of the form. The tail section isn't trying to resemble the sophisticated form of the aluminium frame – it's a clean tail and seat of an original "British" styled motorcycle.
Source: www.northeastcustom.net
Summary:
As usual – this is not top to bottom list. There is no winner here – I like all of them, each one for something special. I just collect them in one place for inspiration, so You don't have to 🙂
Comments
comments