"You'll have guessed, we have a soft spot for the '70s…" this is how the description of this build begins on the Felix Motocyclette website. This Yamaha XS650 is built based on the '79 model… It has the engine that was often used in Flat Track racing.
Flat Track Racing was big back in the '70s.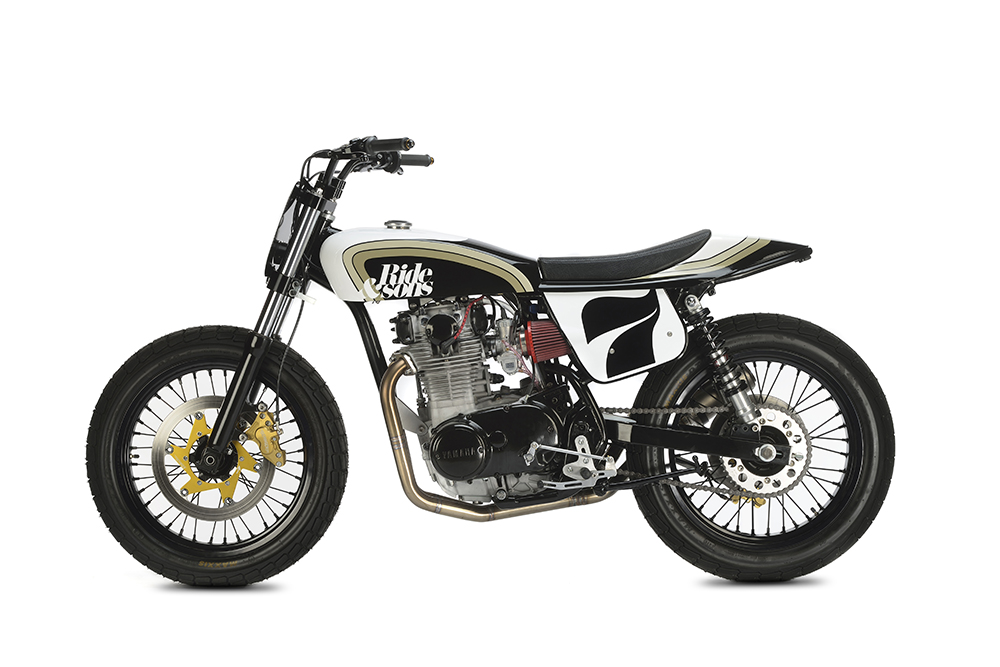 In Europe not so much, as we had Speedway racing. They are both quite similar. I guess that the Flat Track is more appealing to the crowd, as the bikes used there are closer to stock machines (they have brakes, suspension and regular 2 or 4 stroke petrol engines that originated on the roads). Speedway runs on superlight (currently 77 kg is the maximum weight) machines powered by methanol. So – pretty rare stuff.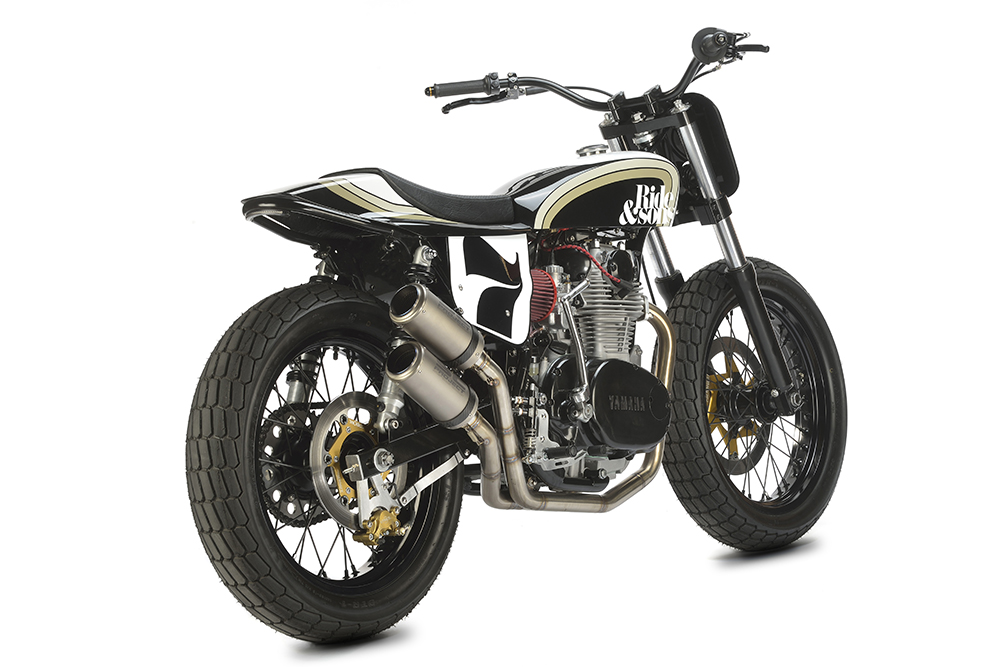 Many riders started in the flat track before they progressed to road racing, which was more lucrative.
Among these was a certain Kenny Roberts. King Kenny (aka the "Yellow Dwarf") is primarily known for his speed world championship titles, but before dominating the world on the tarmac, Kenny Roberts was several times Flat Track Champion in the US, winning the "AMA Grand National Championship".

A tribute to Kenny Roberts
The message is clear – XS650 can freely relate to the flat track genre, so this bike was built according to the rules of the sport. Obviously, keeping it road legal was the case as well. Just for the photoshoot the fender and mirrors are missing.
The frame was completely modified. Not only the rear section. The entire project was supposed to be a statement of the garage.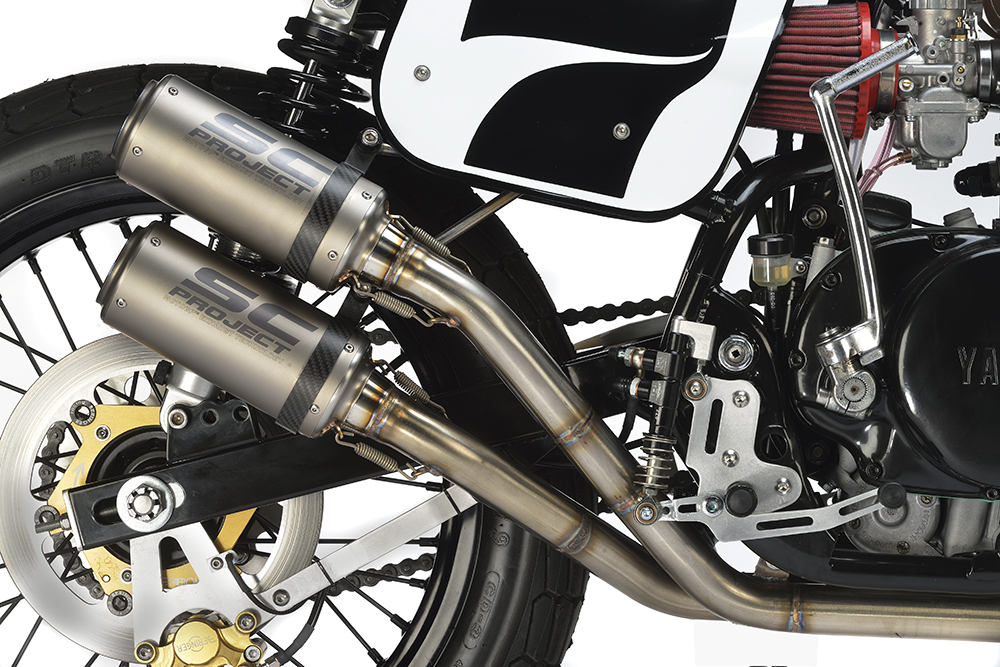 Patrick wanted to use this project to demonstrate all his know-how and we set no limits for ourselves, in terms of either time or budget. Really none at all. The result speaks for itself.
I love the general composition of the characteristic elements: the classic spoked wheels, no fenders – special tail section and a wide and clean handlebar. The paint job has the sporty and stripy vibe to it – but the colour choice is on the "elegant" side. Red air filters and spark plug wires stand out just enough. I don't know if I'm on board of the exhaust tips choice, but this is me just nitpicking.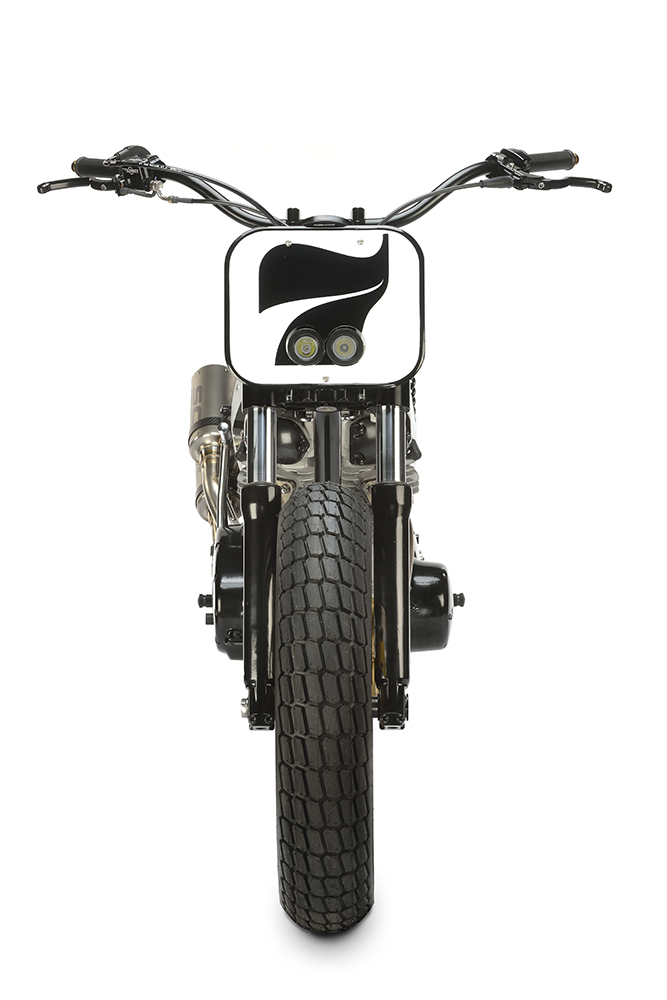 Café Racer magazine decided to dedicate the cover of the November/December 2016 issue to it, along with a superb photo reportage. And make sure to check out other builds on Felix's garage website.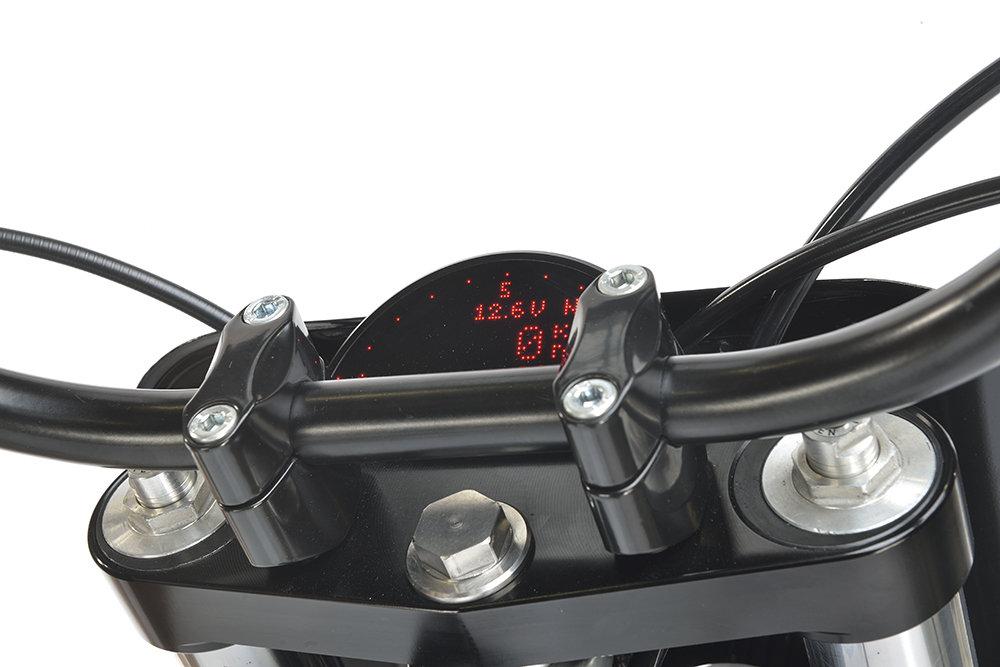 Source: felixmotocyclette.com | Facebook | Instagram
Comments
comments