"What the hell?"
That's me when I bumped on this motorcycle… thing… I was casually browsing, to find material for a "Cafe racer project – gone wrong" type of a blog post… I saw this candy looking naked, with all the flashy colors, red engine covers, blue wheels… It grabbed my attention – I clicked through to see better resolution photos… And everything was clear – I still didn't know what this was – but it definitely wasn't a "gone wrong" type of project.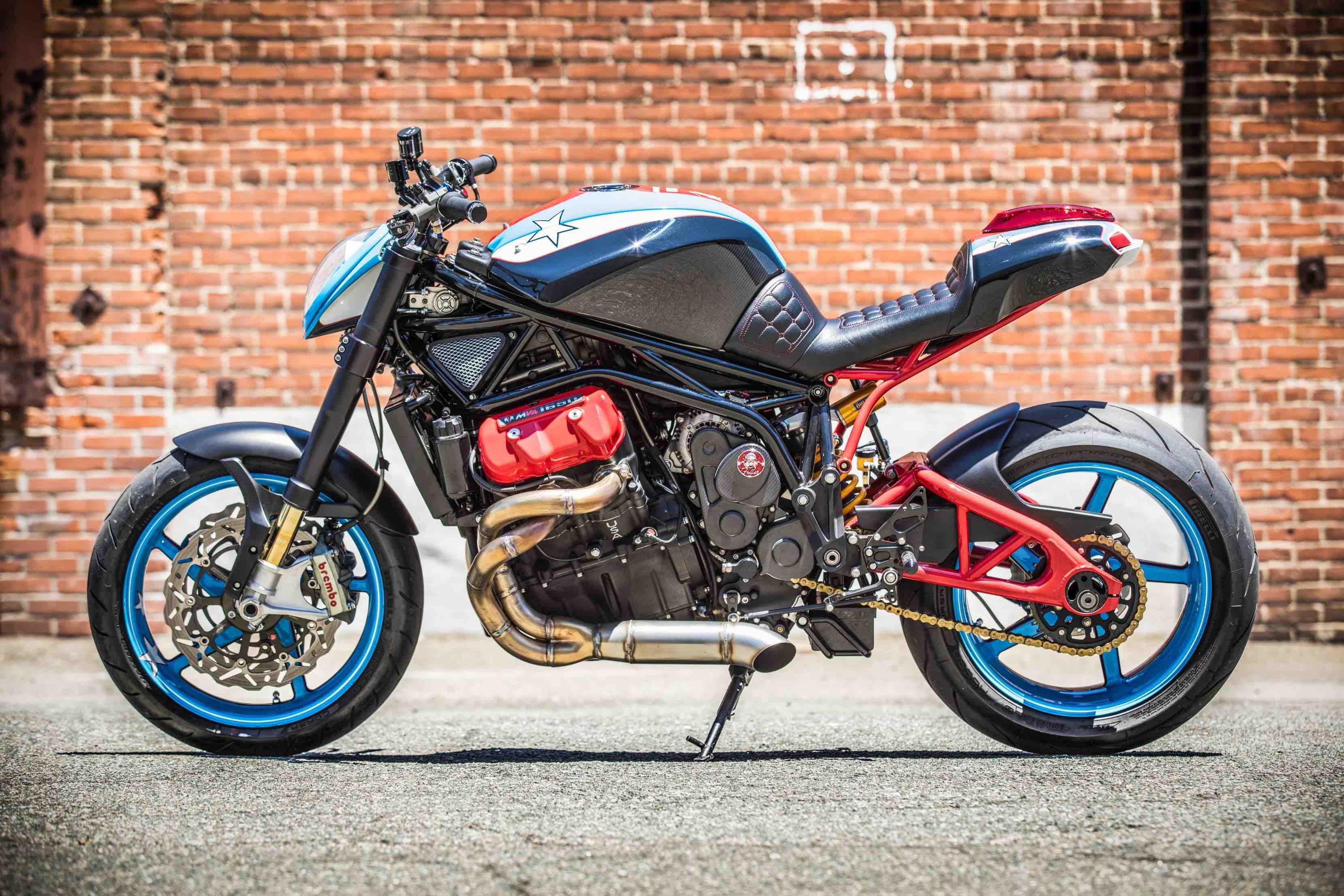 First of all the base motorcycle
Motus is a brand, that I honestly – wasn't familiar with. I know – it's probably a bad thing when You consider Yourself a motorcycle enthusiast. Mea culpa… Writing this post I studied their offer and history a little. Will dig into it a little deeper later. But… On the other hand – I challenge You now!
How many of You – American readers… ever heard, touched or tested a Horex motorcycle? The same thing for European counterpart – ever tested a Motus? Probably not:)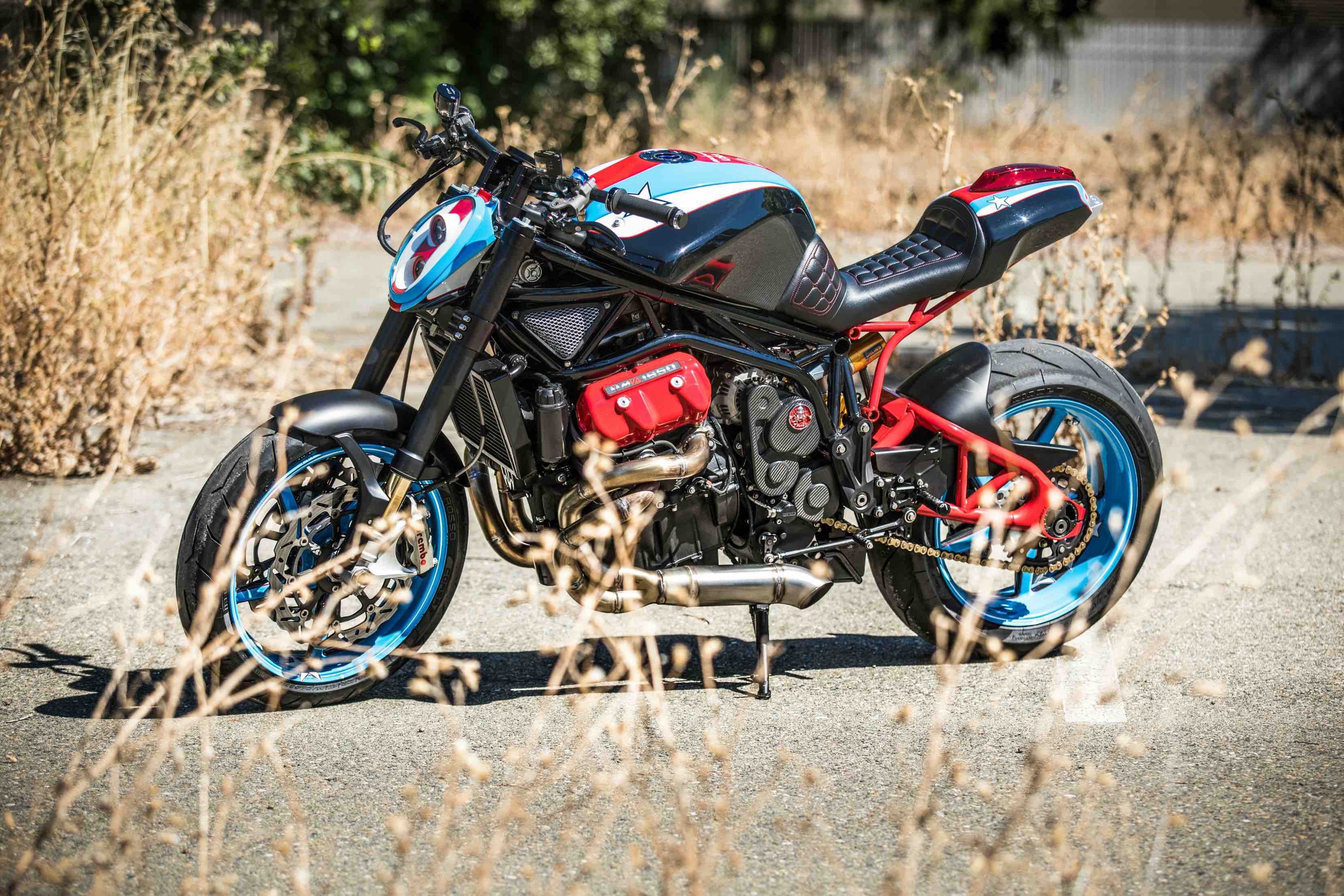 Back on topic.
So we have this base motorcycle… Motus. An American Moto Guzzi? But with extra 2 cylinders, as everything needs to be bigger over there? 🙂 And it's impressive. Motus produces massive V4 touring bikes. Over 160 bhp form a 1600 cc engine. And more torque from idle than a 1000 cc sports bikes have in tech specs as top value. I'd assume it's enough.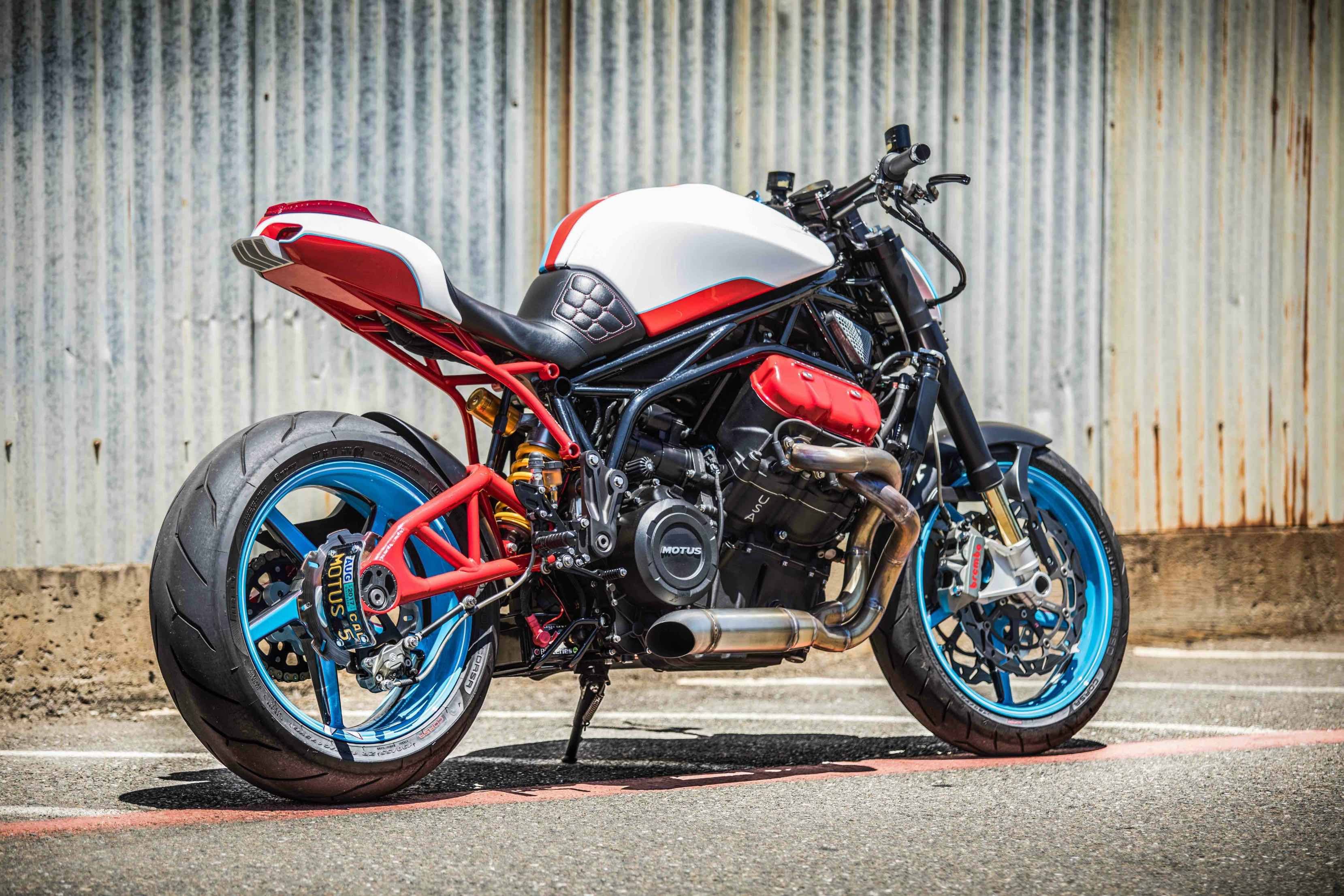 Brian Fuller took one in. And came up with an idea to strip it from fairings and all not needed accessories. He created this naked version… with typical attention for details. Loosing 100 pounds (of the bike!) in the process.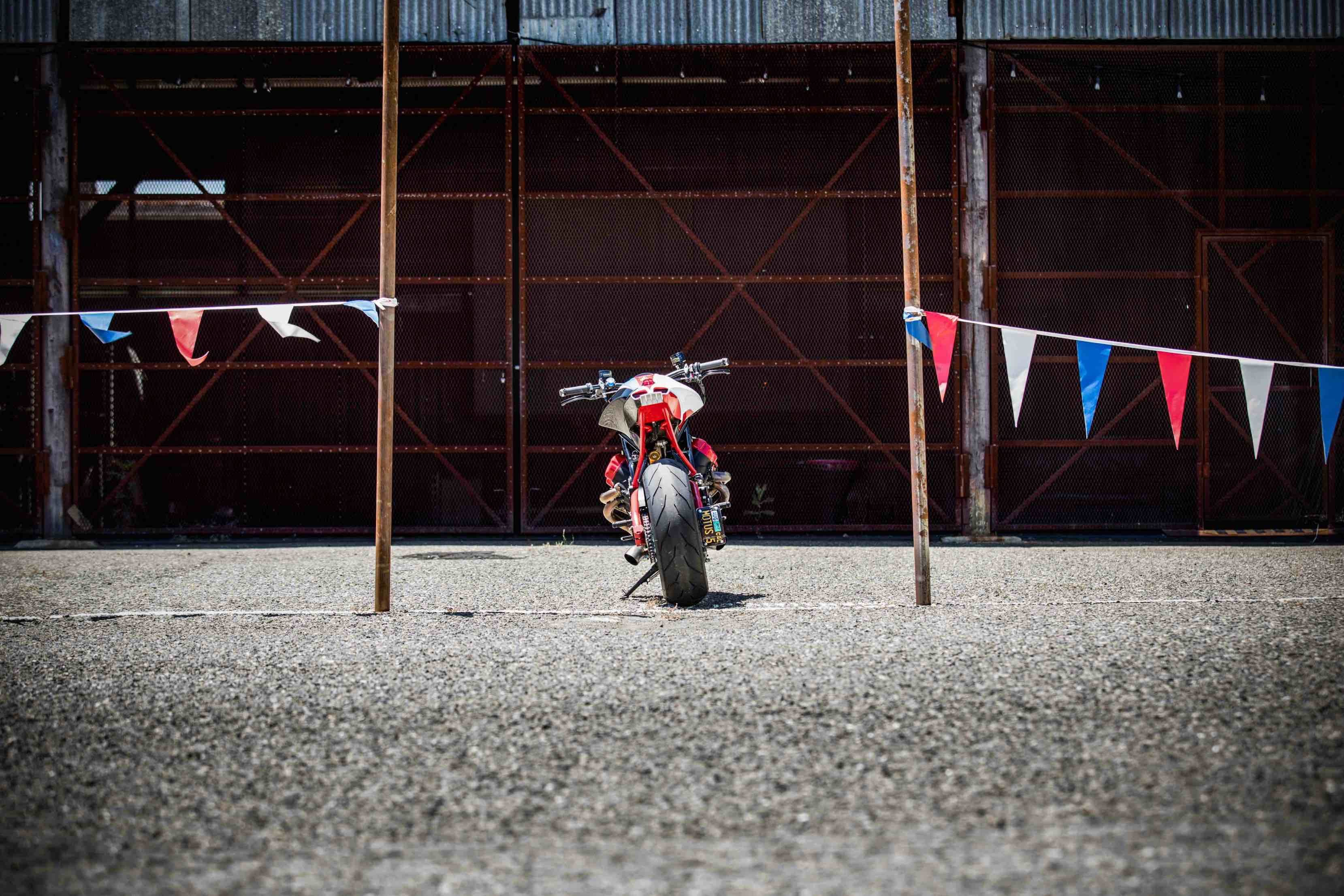 Basically, this is a giant engine with a seat 🙂 All that was unnecessary was removed. The speedo is a neat and small Motogadget. The exhaust is made of 1.75-inch-diameter stainless steel. In general, the suspension is stock. The wheels are BST carbon with Pirelli Rosso Corsa on them. The battery was relocated behind the engine. The sub-frame and seat are obviously custom made.
And the result is really… one of a kind custom motorcycle.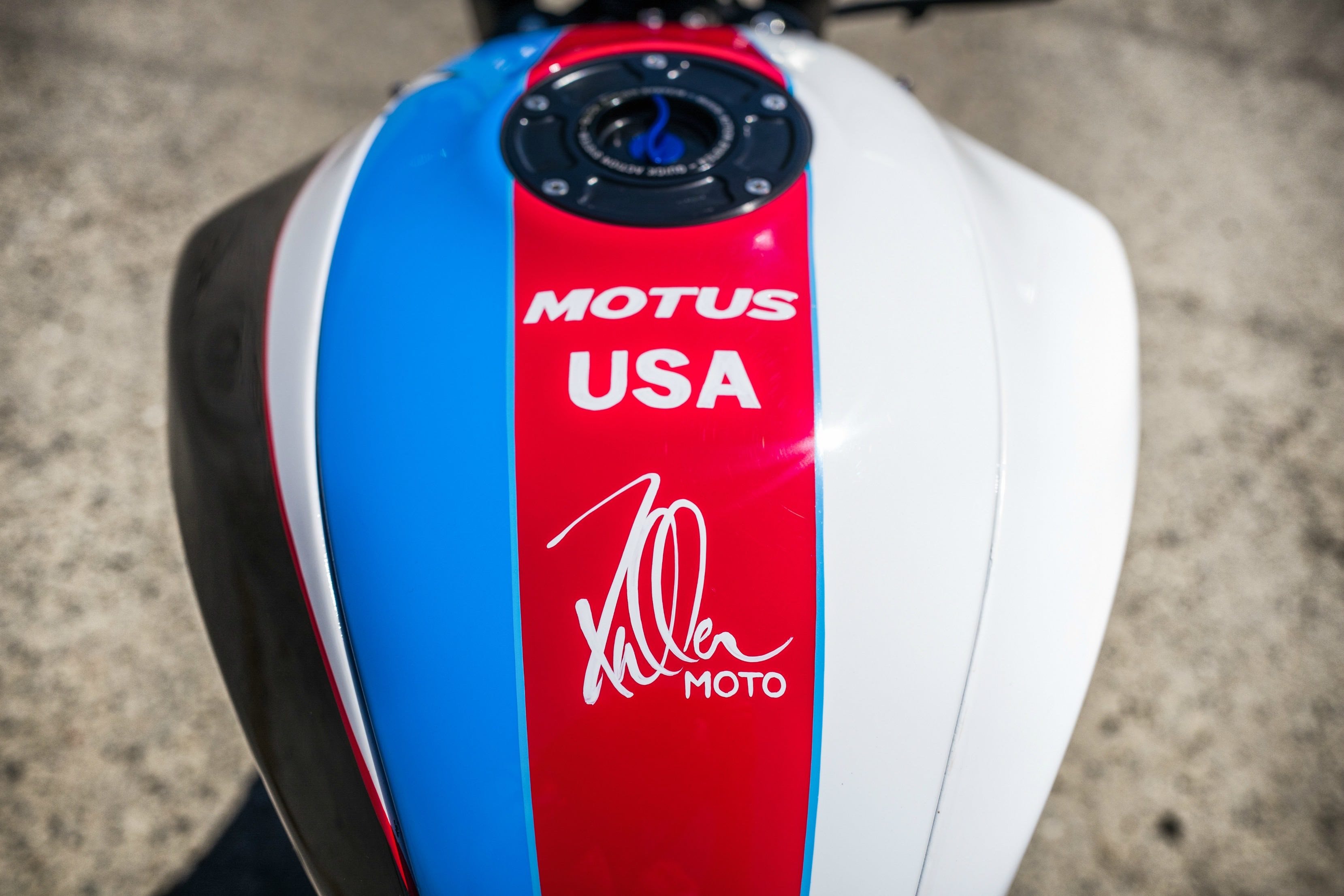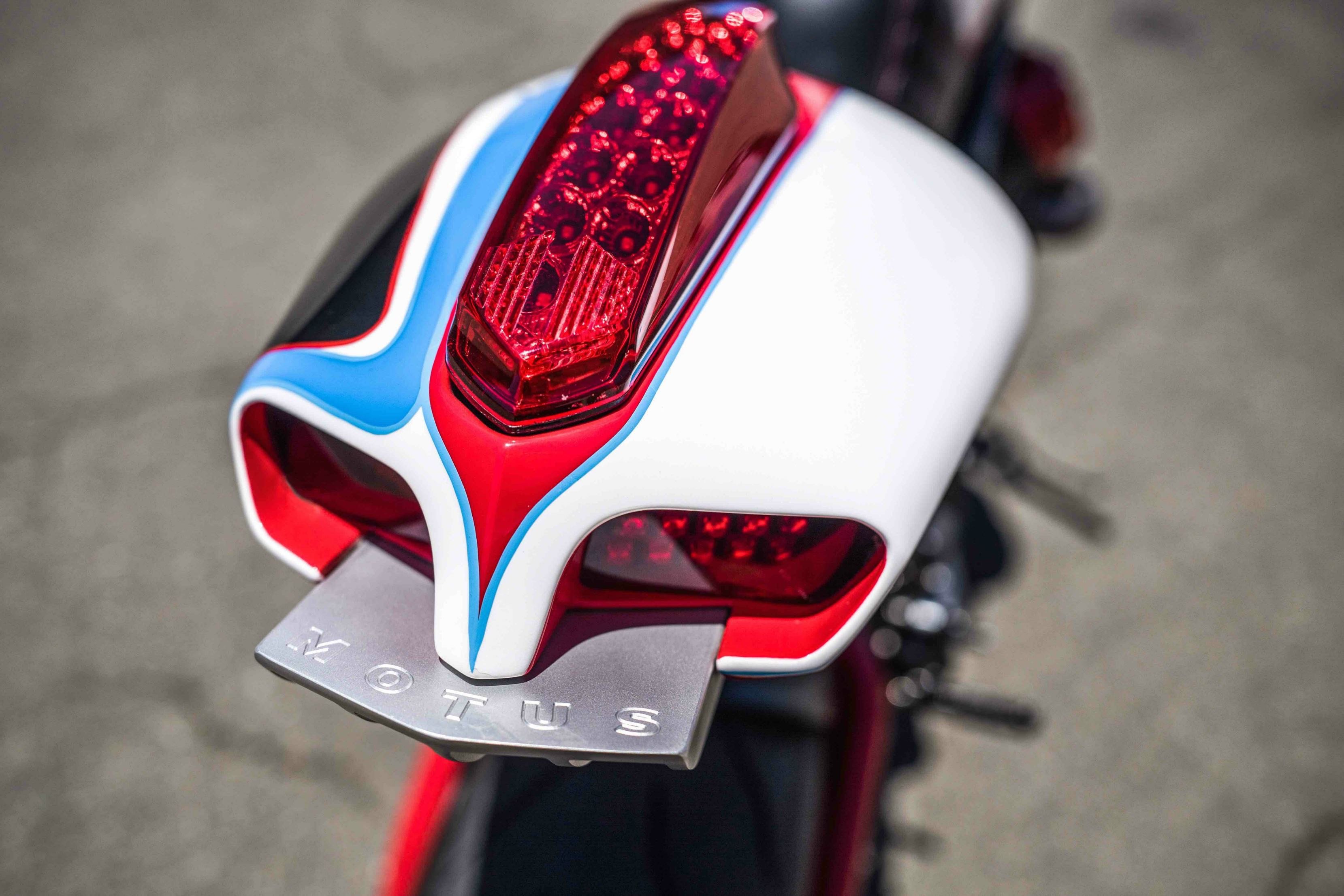 Source: fullermoto.com | Photos: Angelica Rubalcaba revandroll.com
Comments
comments