I almost posted a long-awaited CB750 build… But I can't help it when I see an Italian performance machine… turned into an old-school street racer.
Ducati's most successful take on the "cafe racer" concept was a brilliant looking Sport Classic. Surprisingly they cancelled it only after a few years of production. On one hand – a strange move, makes You regret You didn't buy one.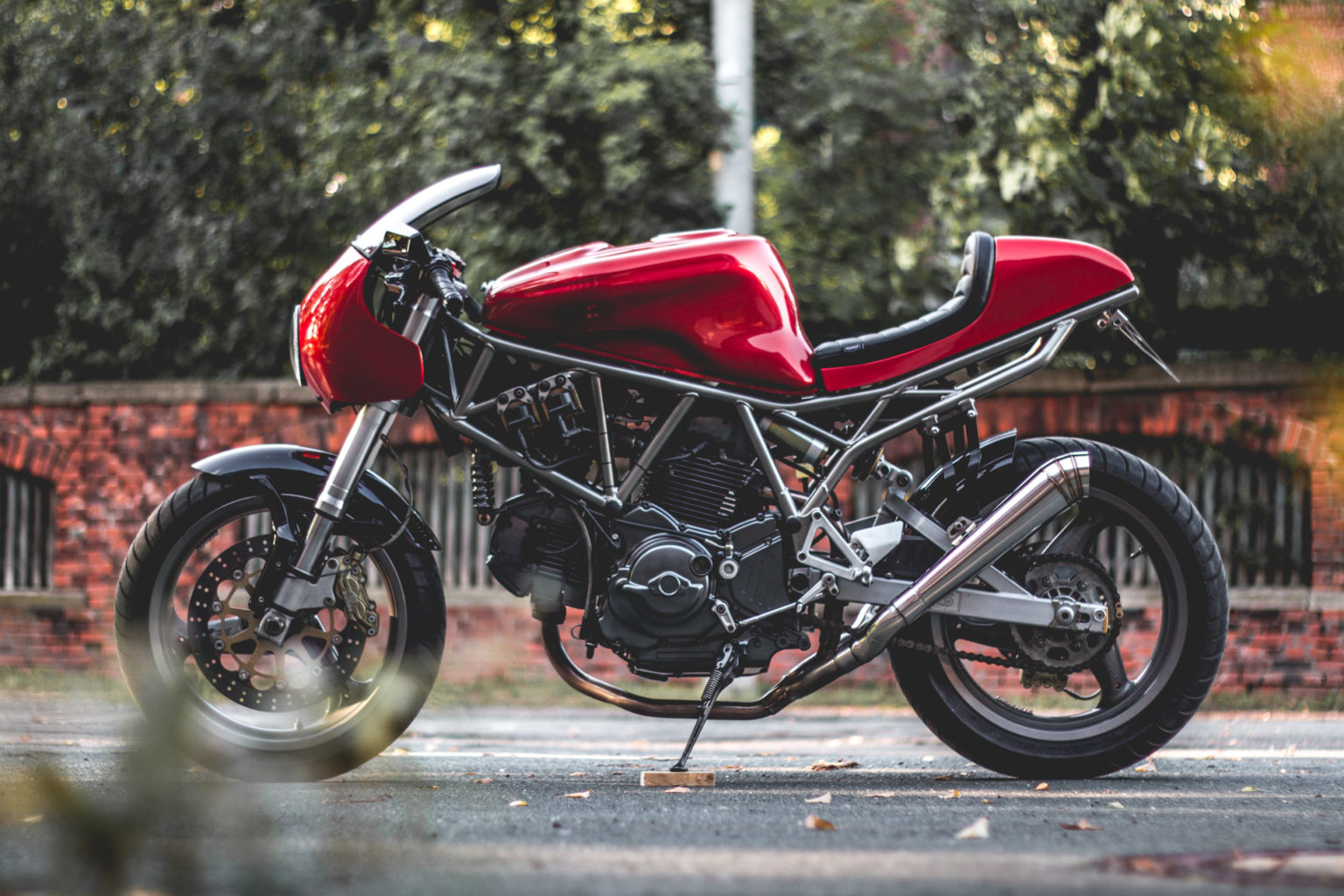 But on the other hand – it became a cult classic almost instantly. As there are not many of them on the market. So – what to do when You can't have a Sport Classic? You can always choose another donor bike, and take advantage of the naturally good looking trellis frame and iconic L-Twin. And this is what this build is all about. Hell, people build interesting customs out of first Multistrada.
In this case: Kaspeed Moto took a 2001 Ducati 750SS and turned it into a proper "cafe racer". And with Ducati sports bikes – it's always a challenge to make a good looking one – since the tanks and the frame are not an easy thing to modify. You have to work around them – and make every other component match the proportions and modern styling.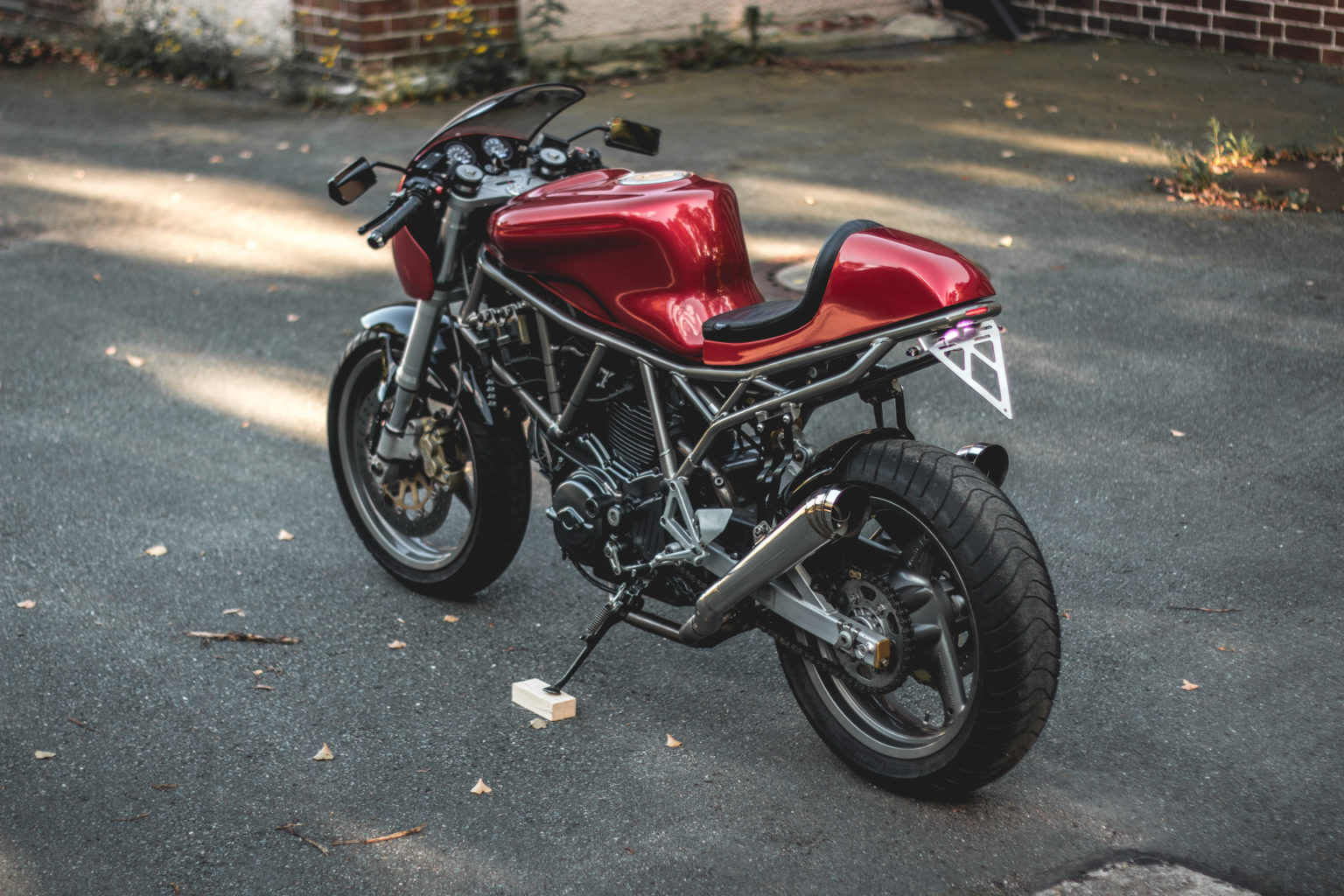 Located in Saxony, Kaspeed Moto managed to turn the stock SuperSport into a modern cafe racer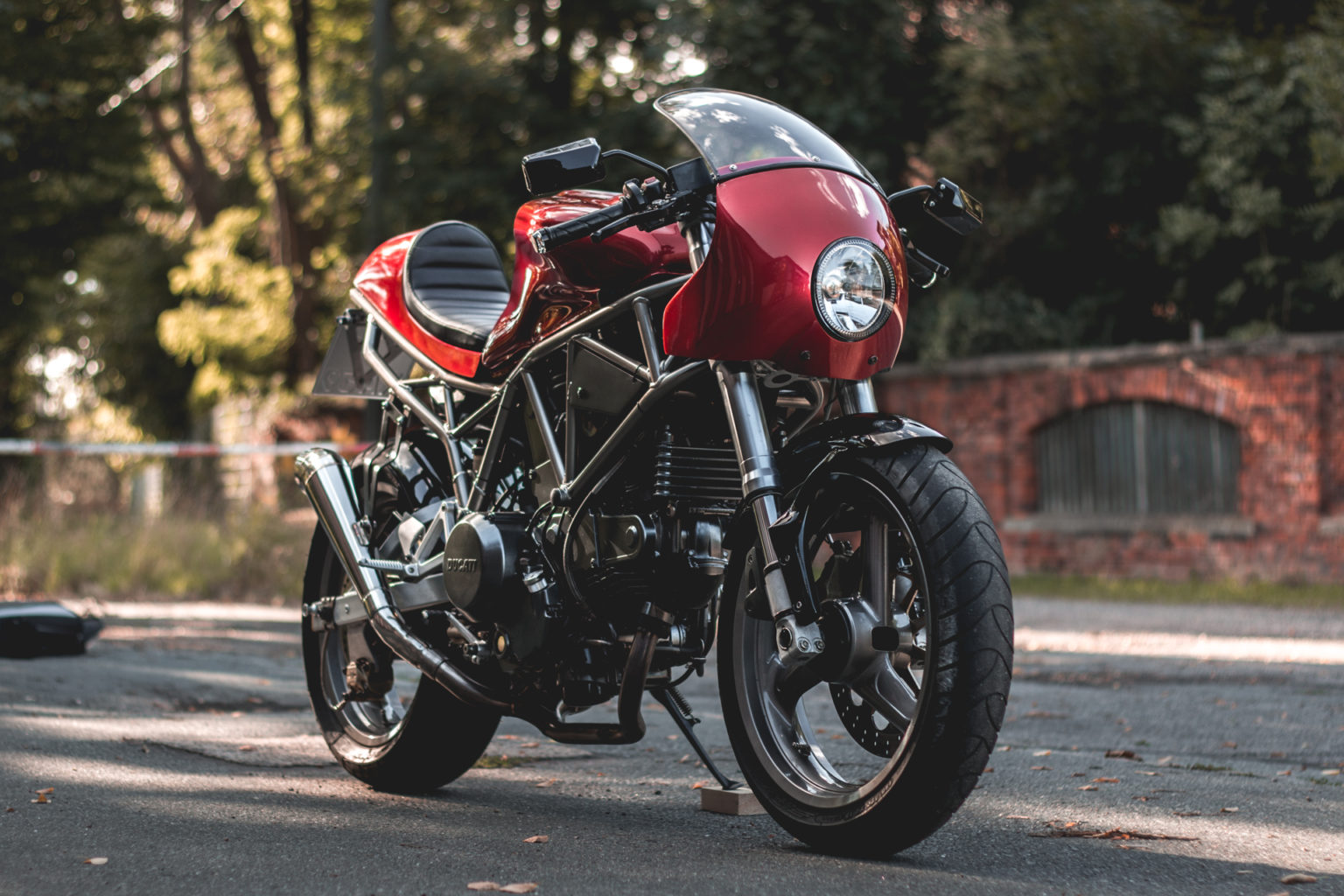 They achieved this by modifying the rear frame. But not only by doing the characteristic flat loop and cutting the extensive pieces of metal… While narrowing the whole thing, they redesigned and built a custom tubing, keeping the style and proportions, and yet making the frame visible under a lightweight and simple seat.
"We wanted to create a seamless connection between front and rear bodywork from the front fairing all the way back to the seat cowl"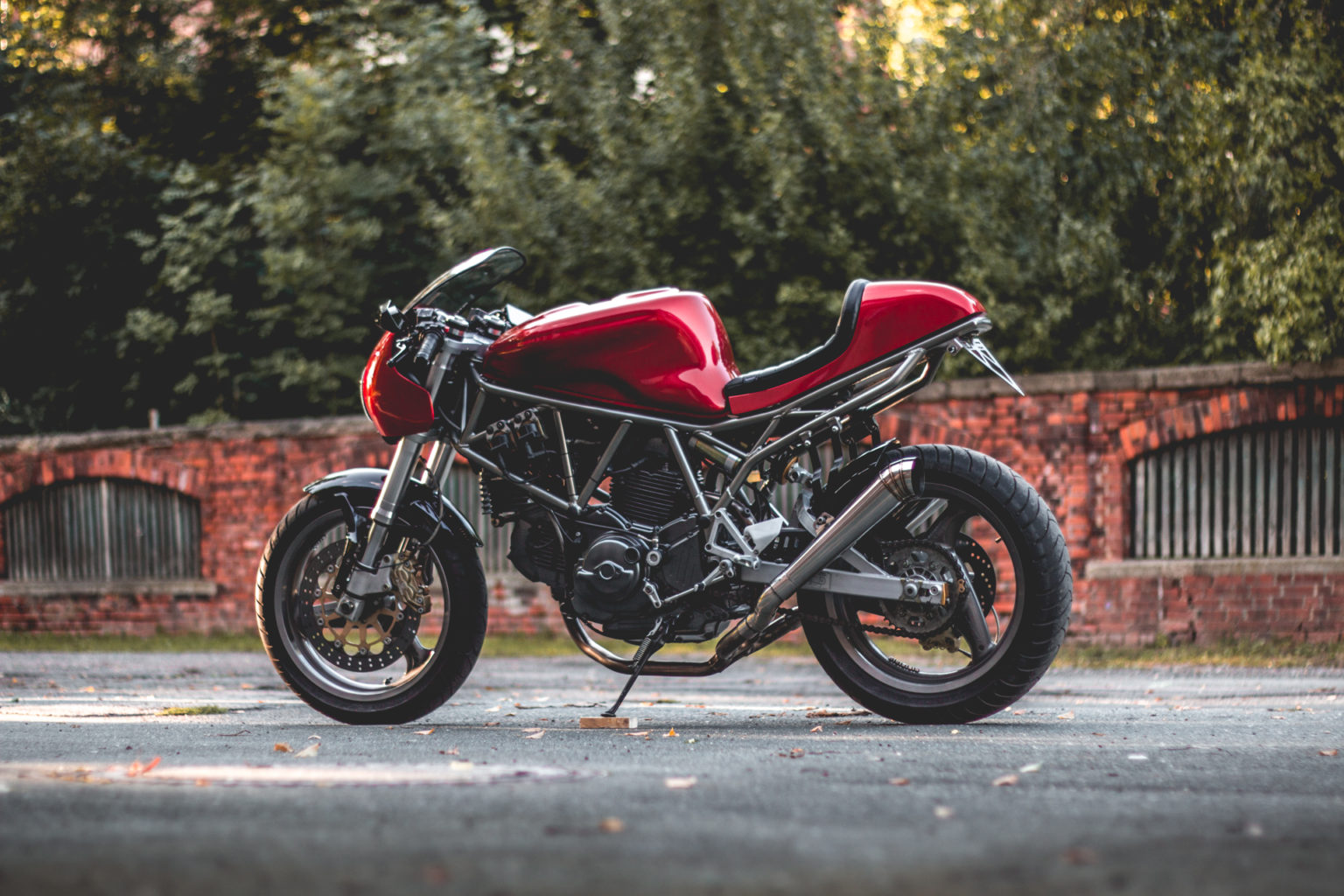 The front fairing is an obvious association with classic racers, but it's also carefully positioned and shaped to make the profile look good while accommodating a small round headlight. The tank was cleaned up, to keep the lines clean and simplify the profile. The rear seat was custom made, with carbon-fibre, Kevlar and fibreglass.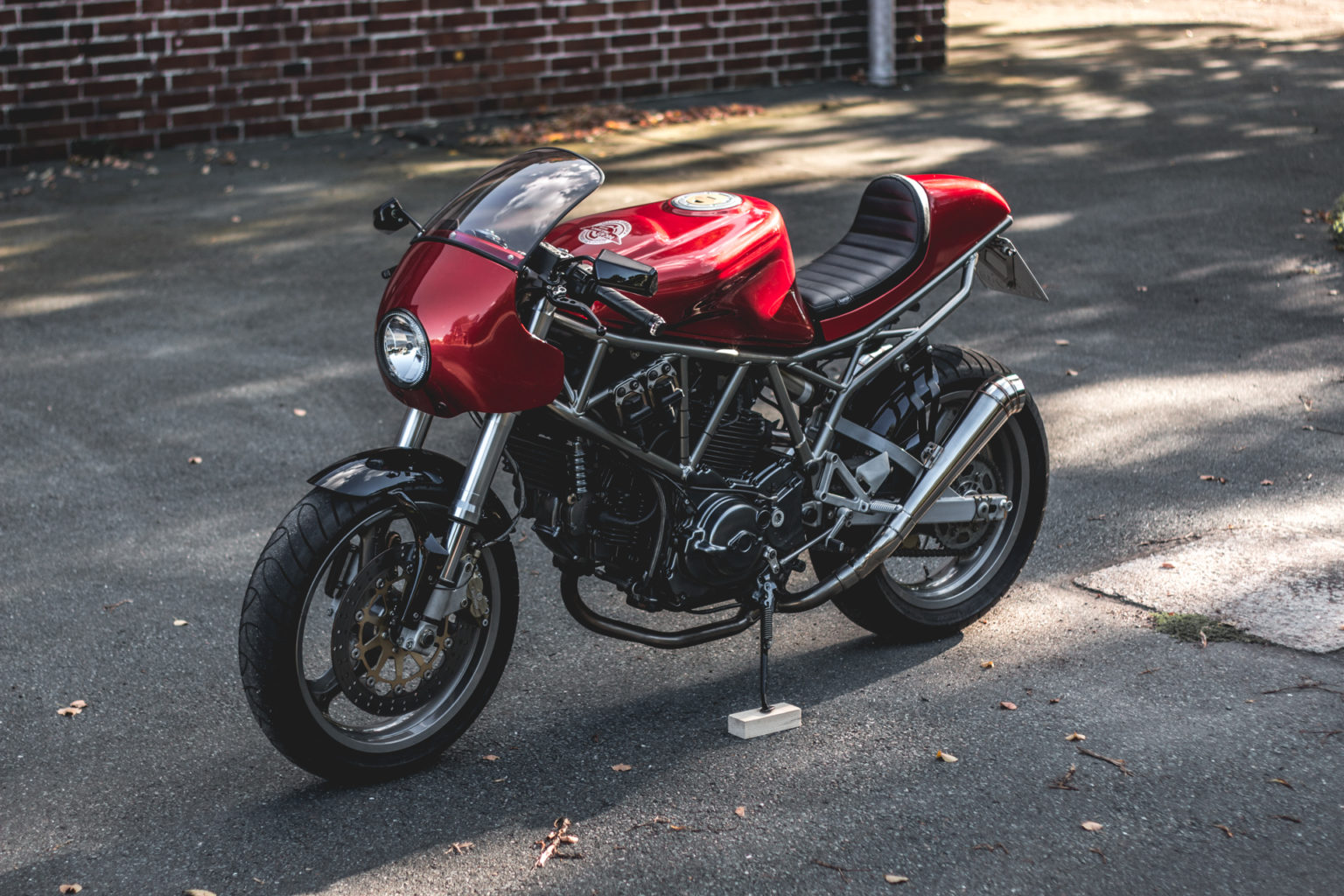 What is worth mentioning is that this build is road legal in Germany. And that is not an easy task to do that according to their strict inspection rules, to make a custom build road legal.
The final touch – was this amazing paint job.
"We actually do all our paint work professionally in-house, since one of us is a trained automotive refinisher".
I love how the photographer managed to underline the tone of Ferrari Rosso Fuoco (fire red). The frame and wheels got the original colour and the engine was painted with dark grey metallic.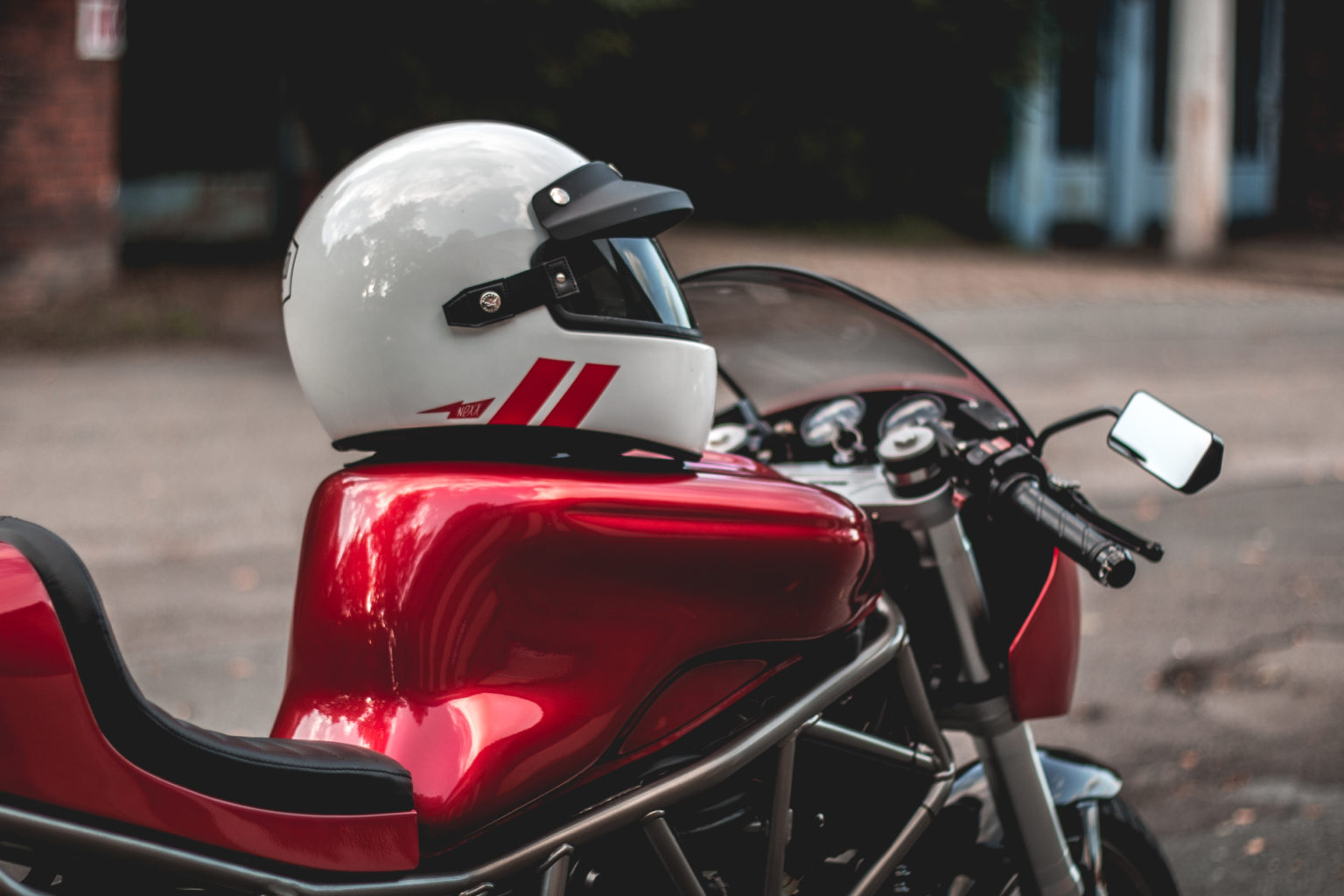 Two Daytona gauges replaced the stock instrument cluster. The lighting was obviously upgraded to led (headlight has a ring and turn signals come from Motogadget).
On the performance side – they fitted two GP-style exhaust and polished the manifold. The bike also got LSL brake/clutch levers and Brembo brakes.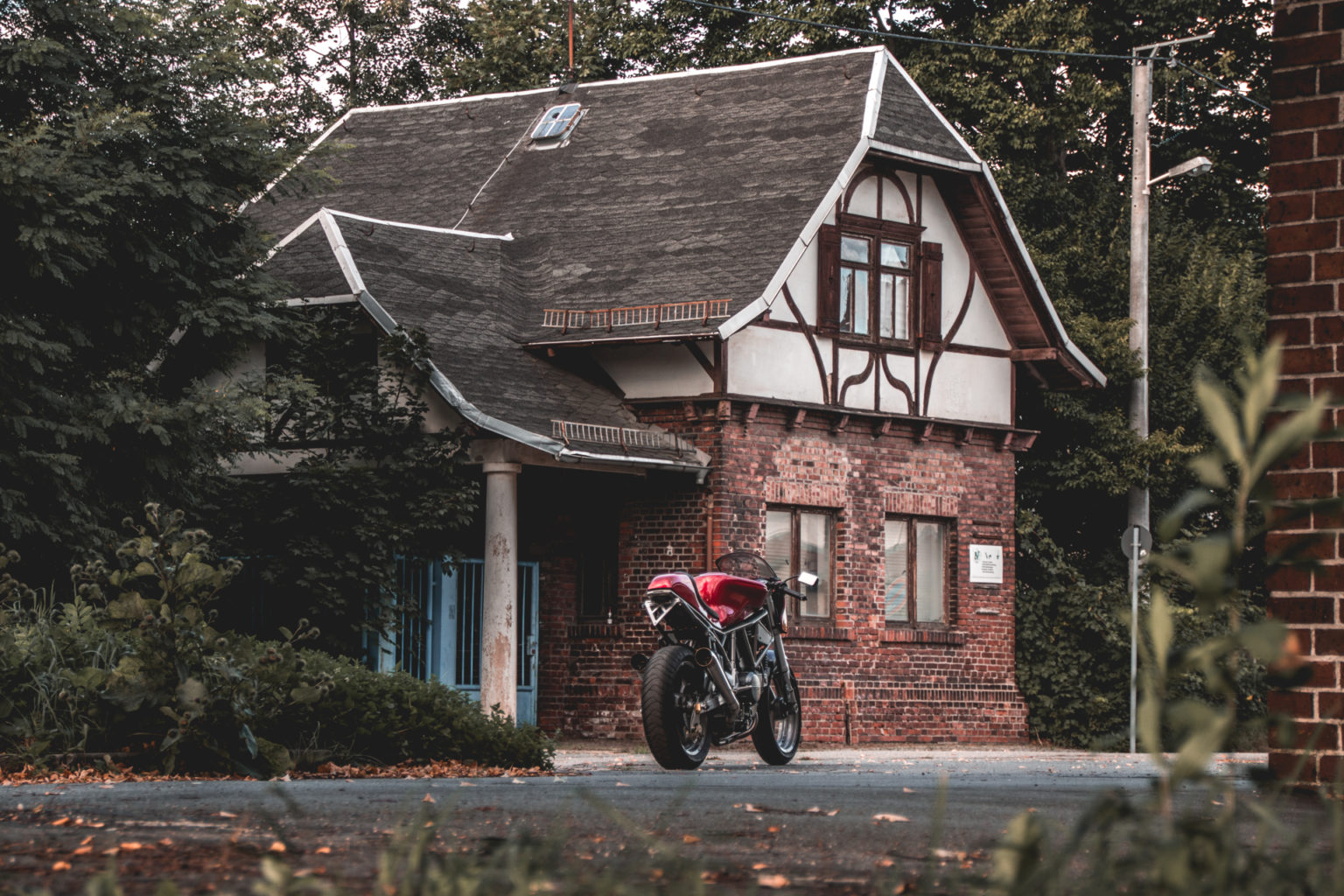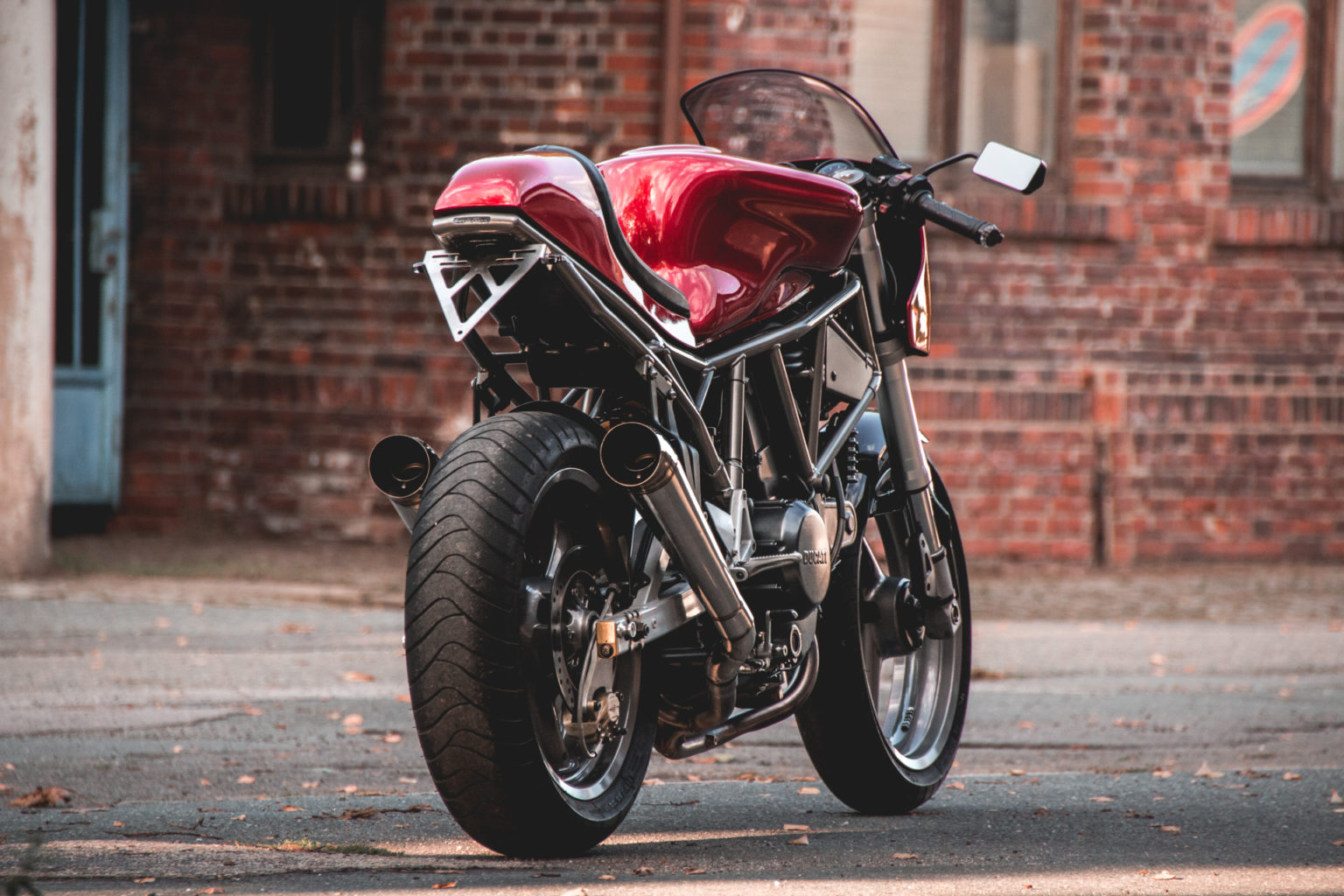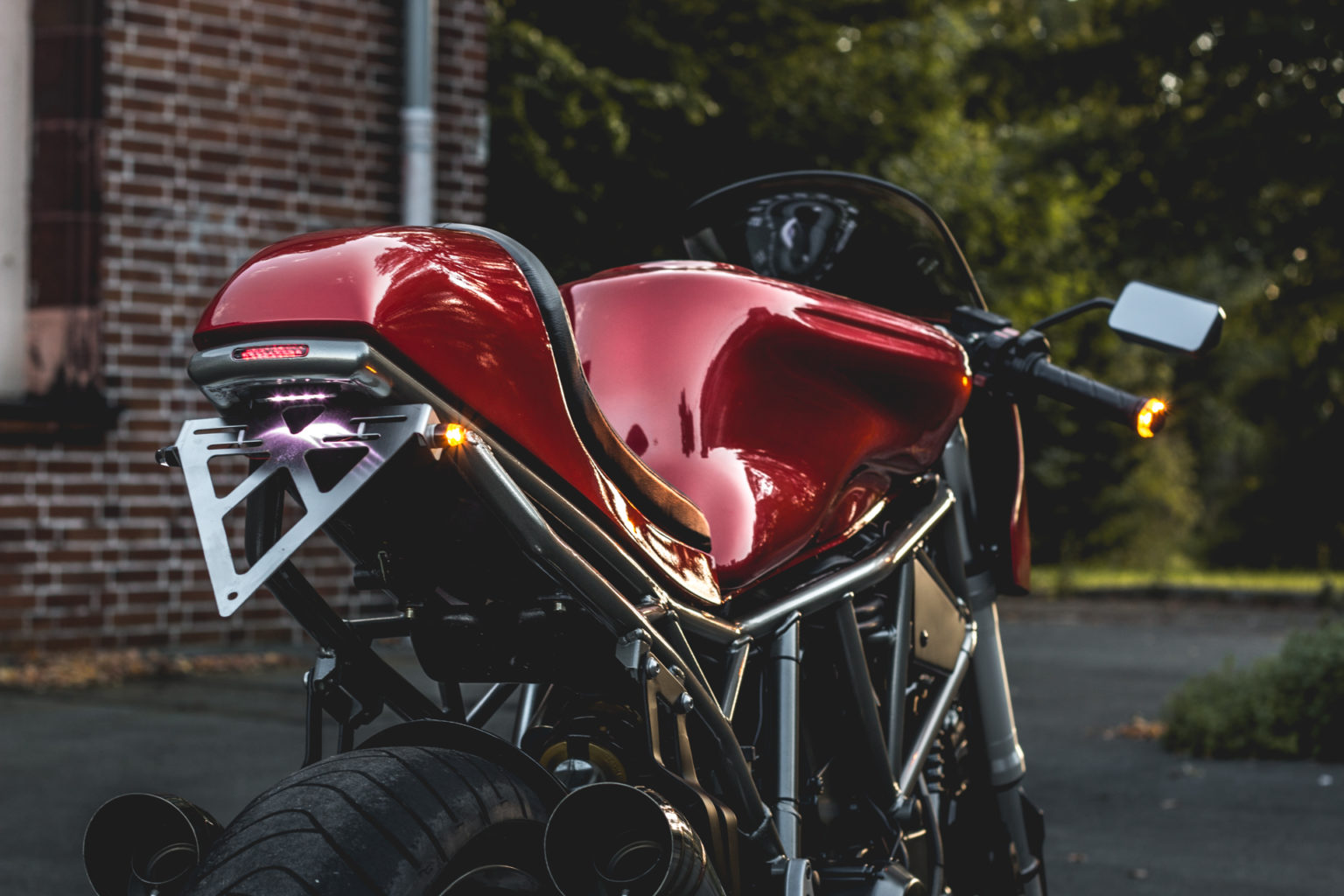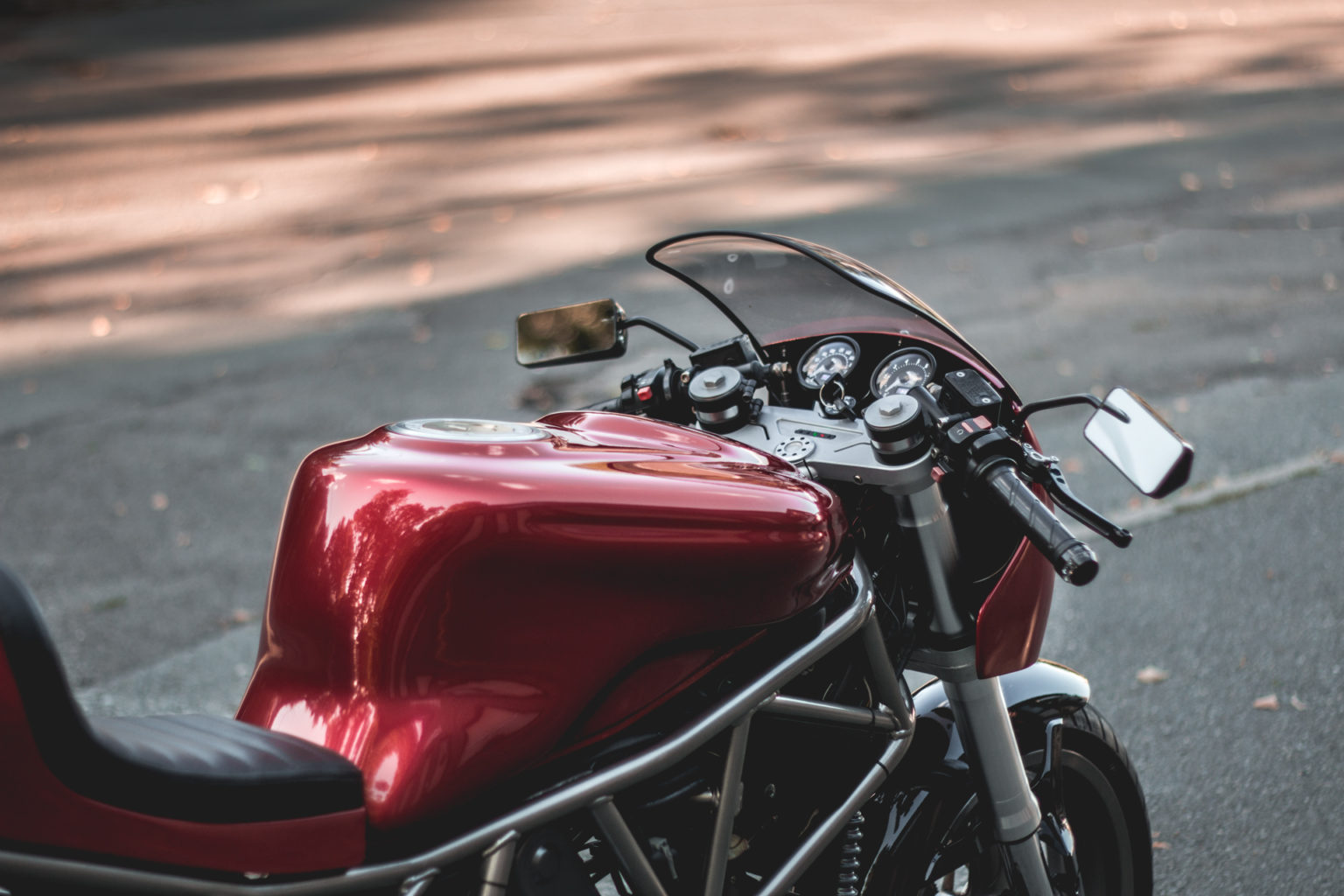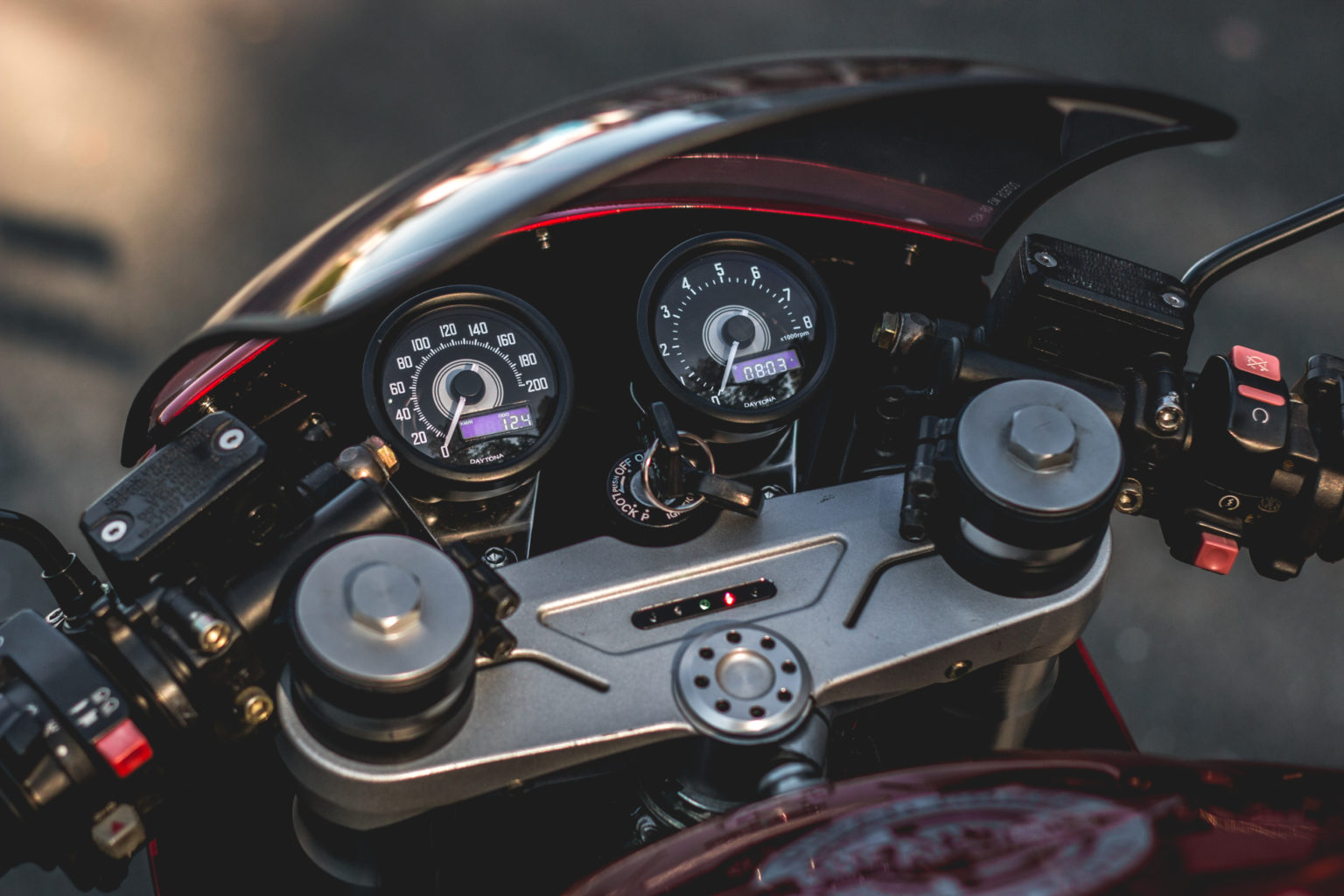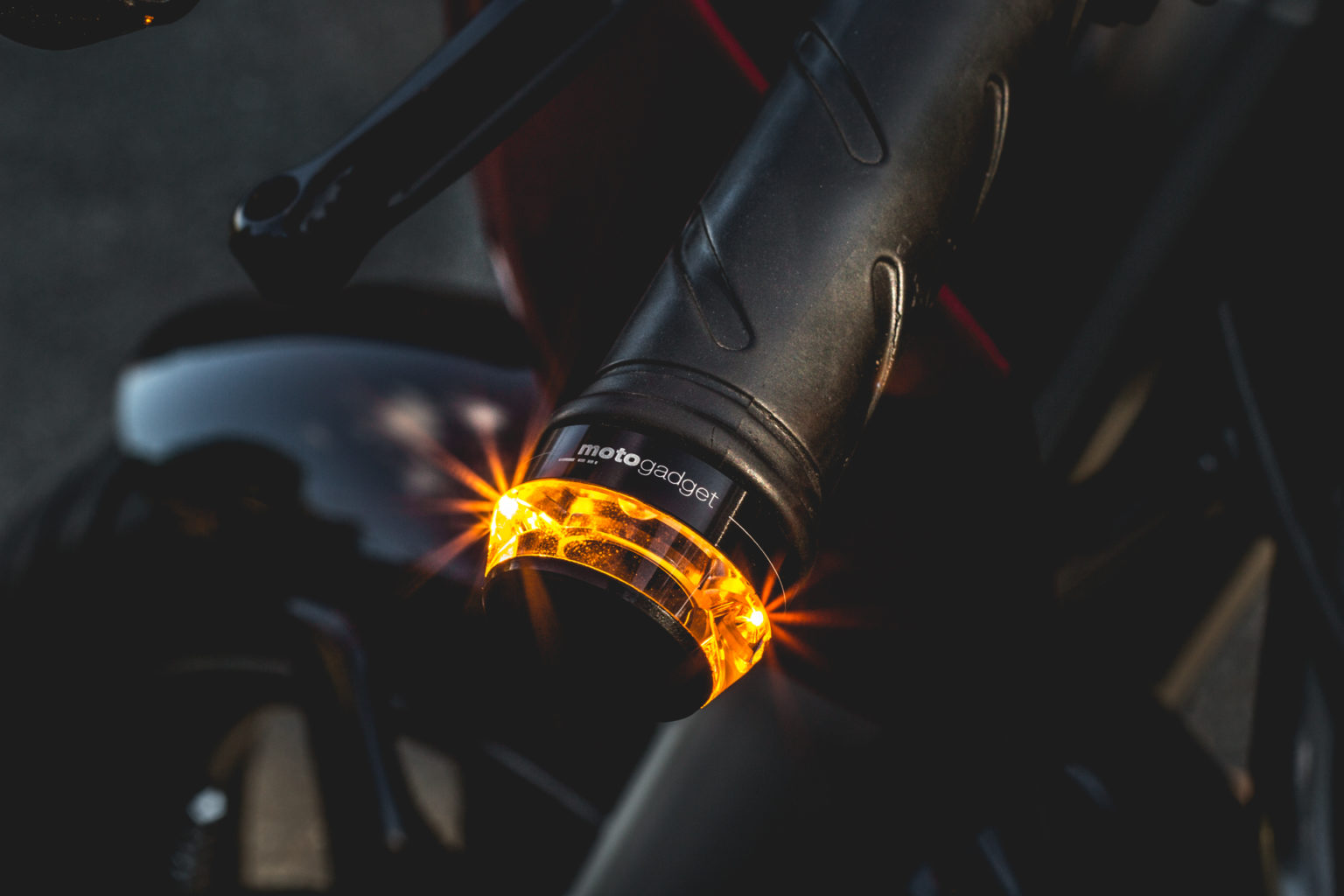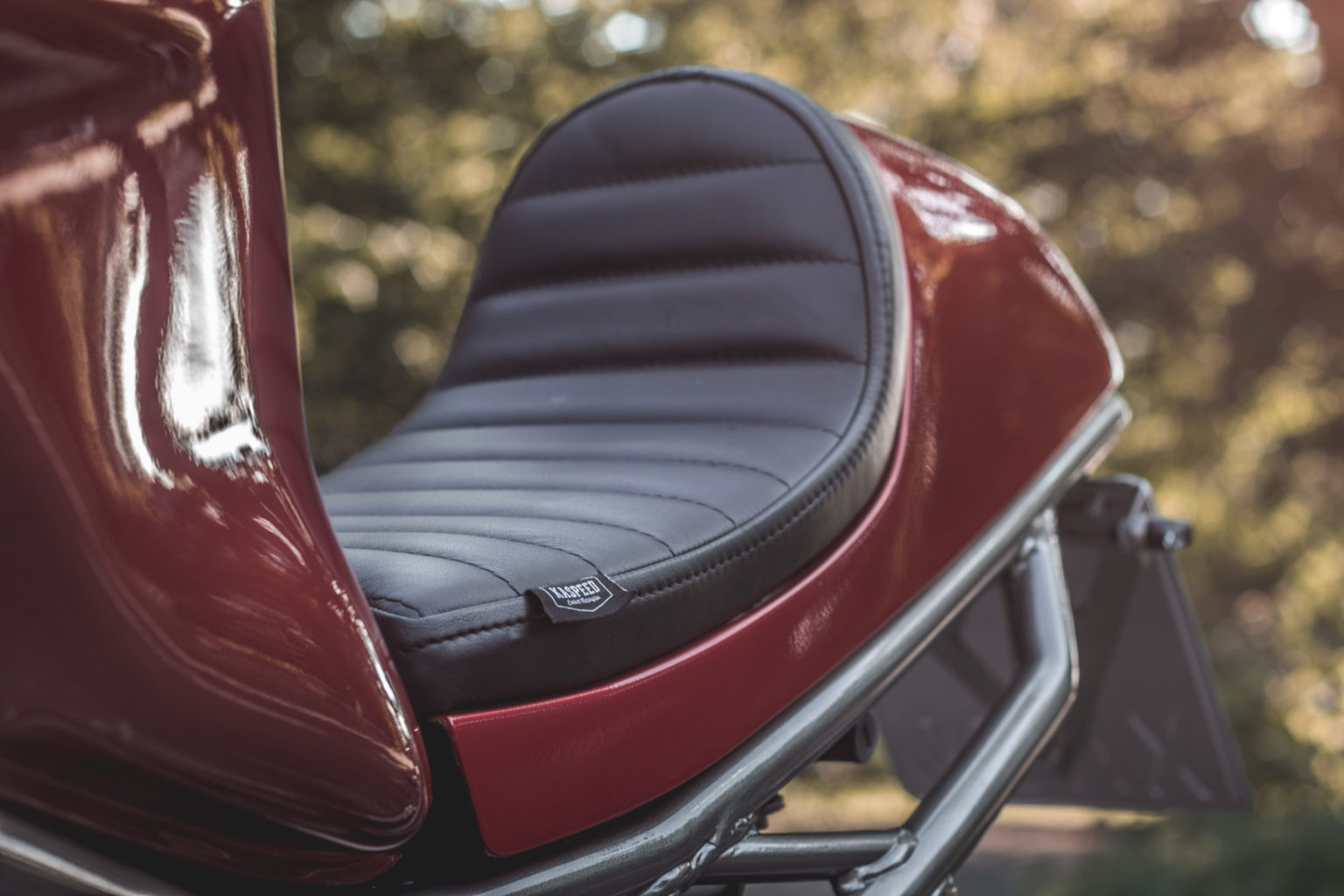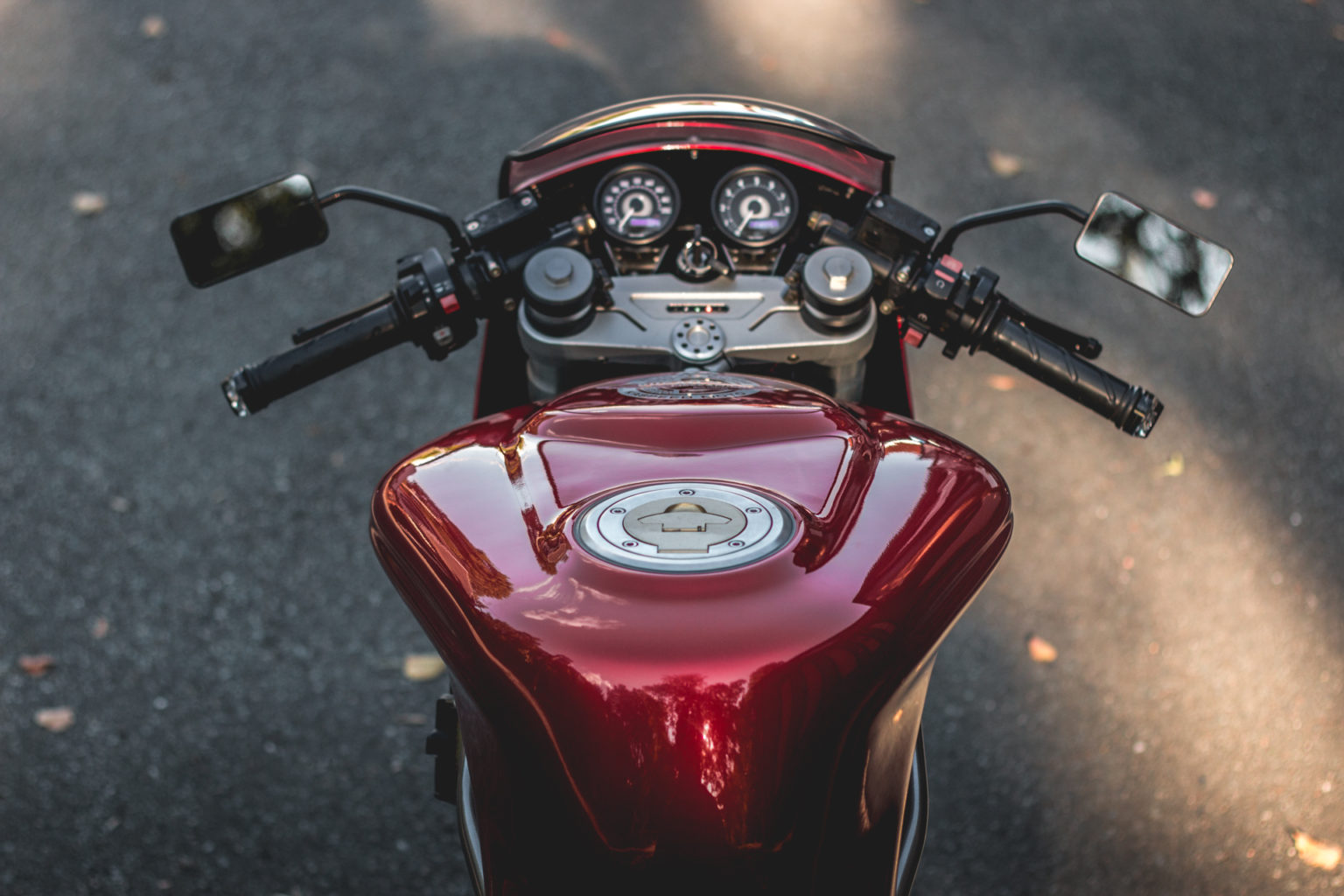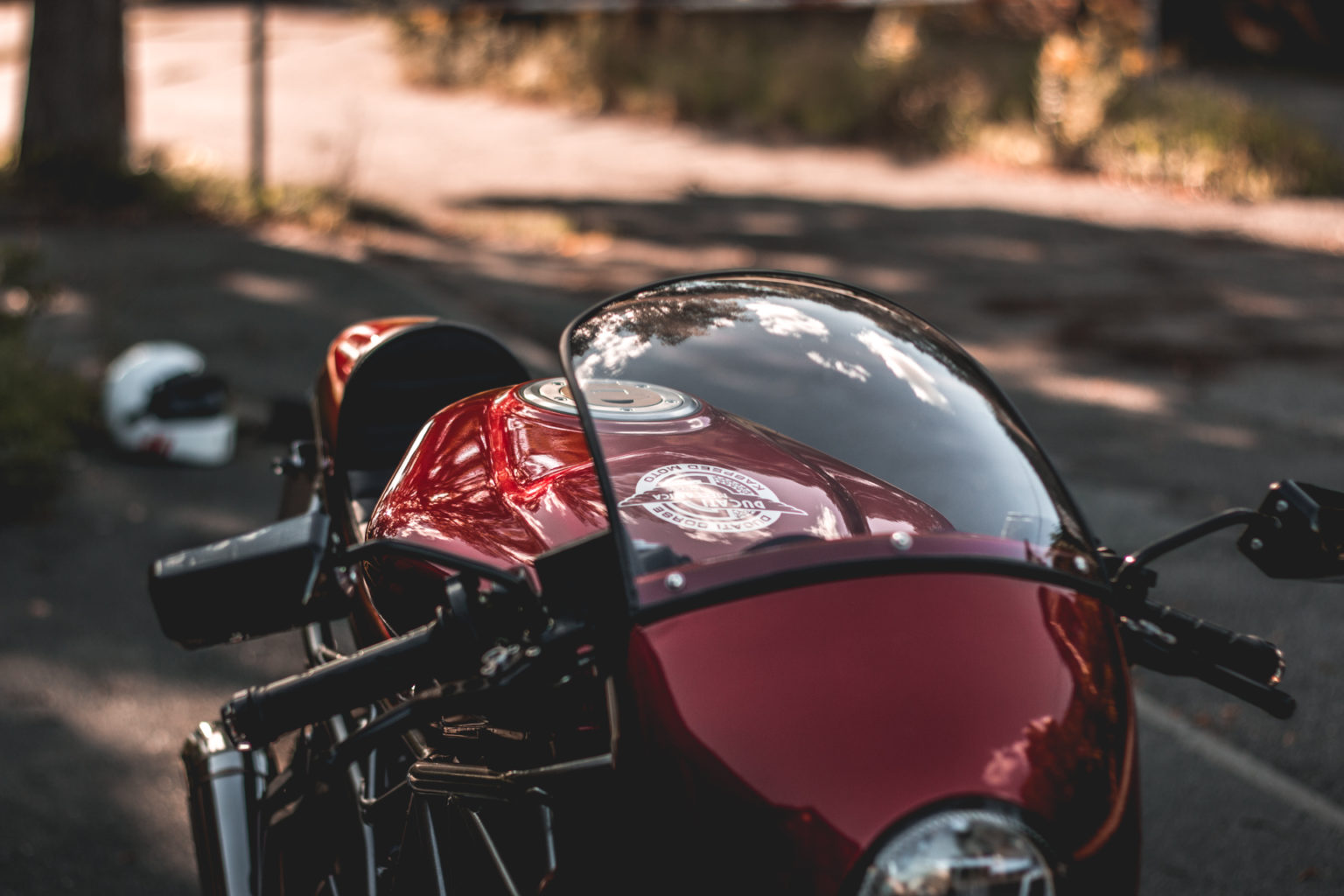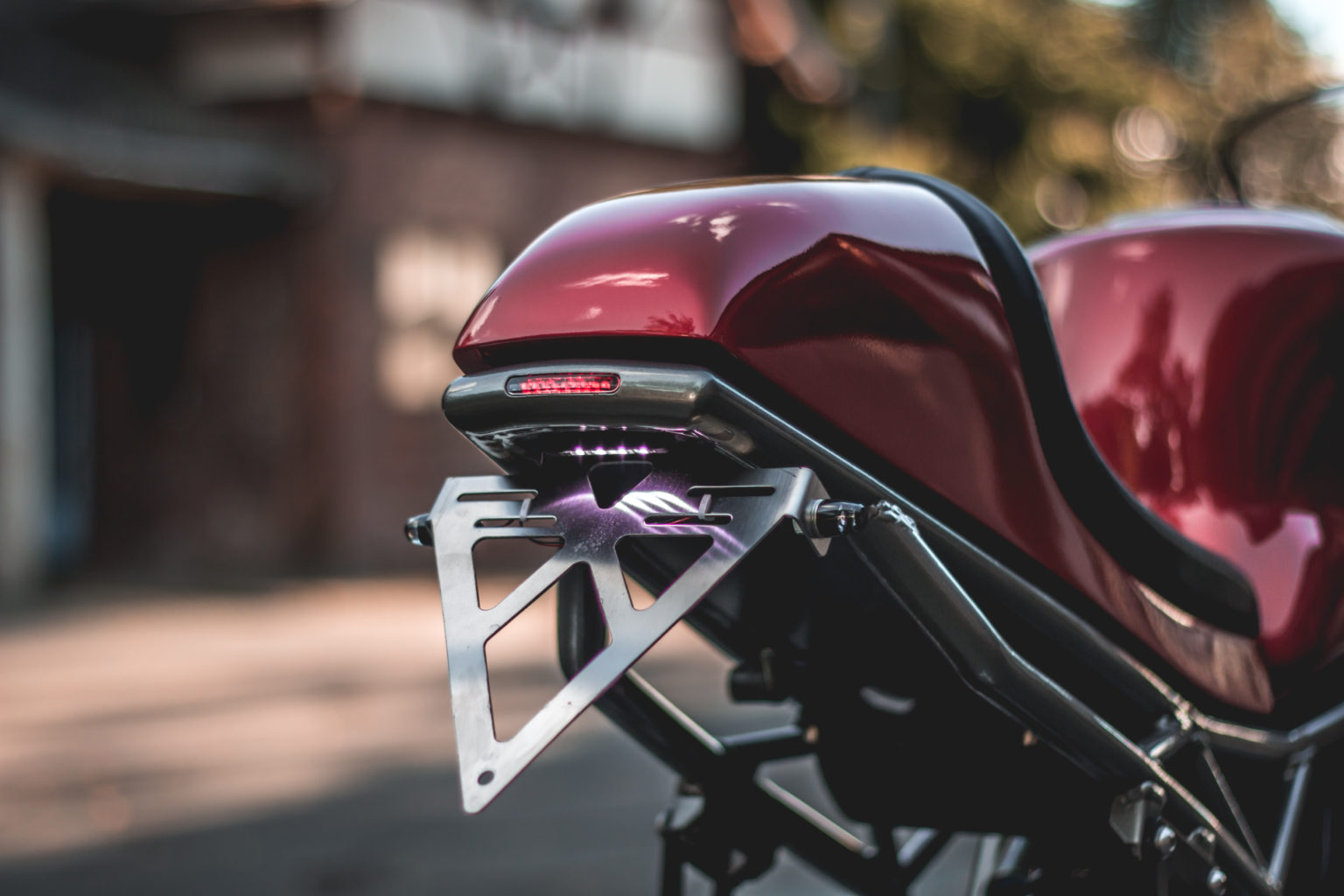 Source: kaspeed-moto.com | Facebook Photos by: Jimmy Dressel
Comments
comments