I wanted to build a Top 5 post that would include the Suzuki Bandit builds. A motorcycle that's been around for over two decades. At its premiere – it was the ultimate UJM, good looking and powered by a widely recognized oil-cooled family of engines. The stock version (either naked or with fairing) kind of reminds the old endurance racing machines (thank's to it's classic exposed cradle frame and tank line). It's an obvious tribute to the late 70's era racing motorcycles (just before the aluminium arrived).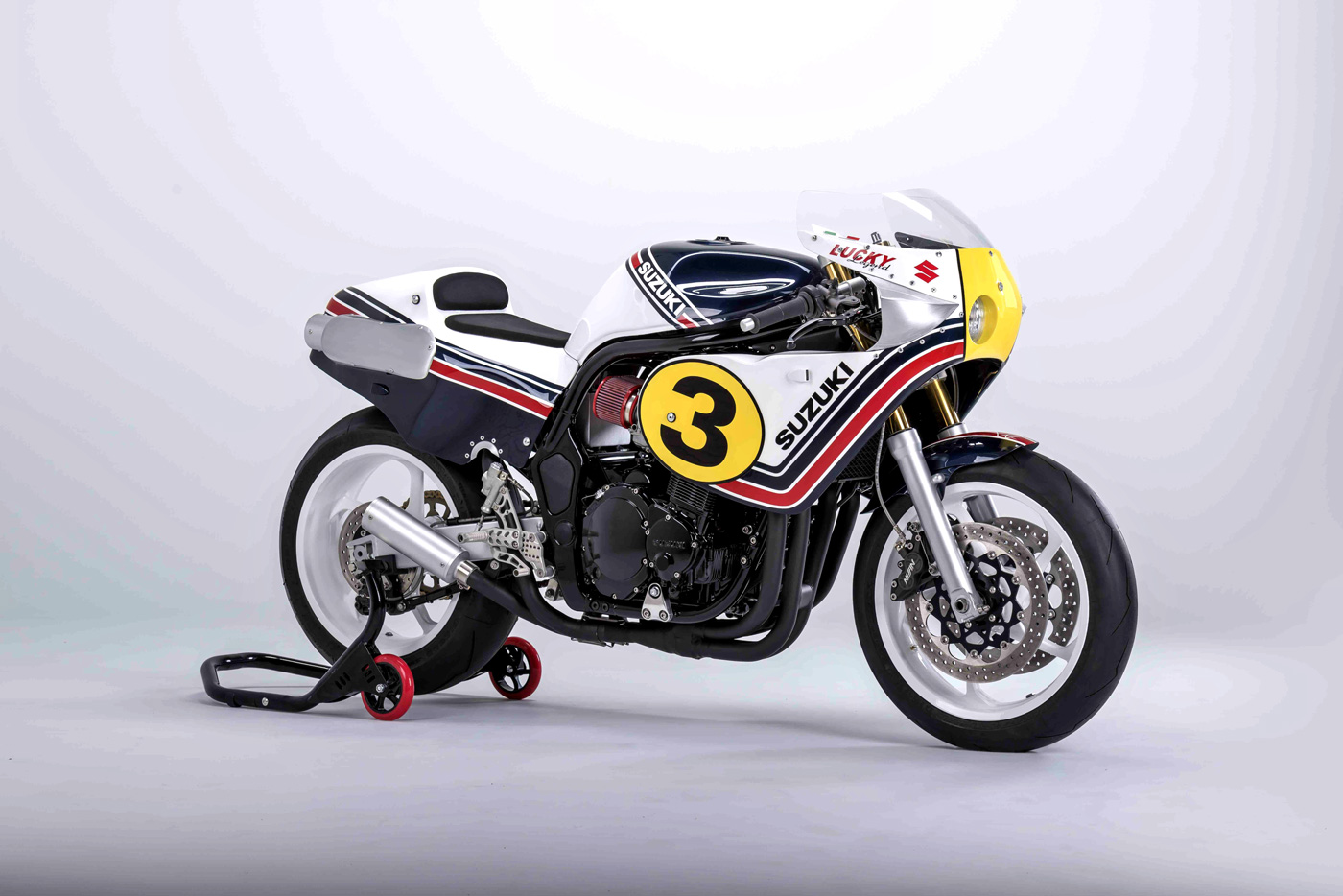 And yet – I genuinely didn't manage to find 5 builds that would stand out. It's definitely not a material for a cafe racer. But I was hoping to find some other genres or styles. And yes – there are few – 2 or 3 worth noticing. But in general – I was really disappointed considering how popular this motorcycle is.
Are we experiencing a "Bandit fashion" being born?
Will the customizers notice that there is a cheap and very accessible donor bike on the market?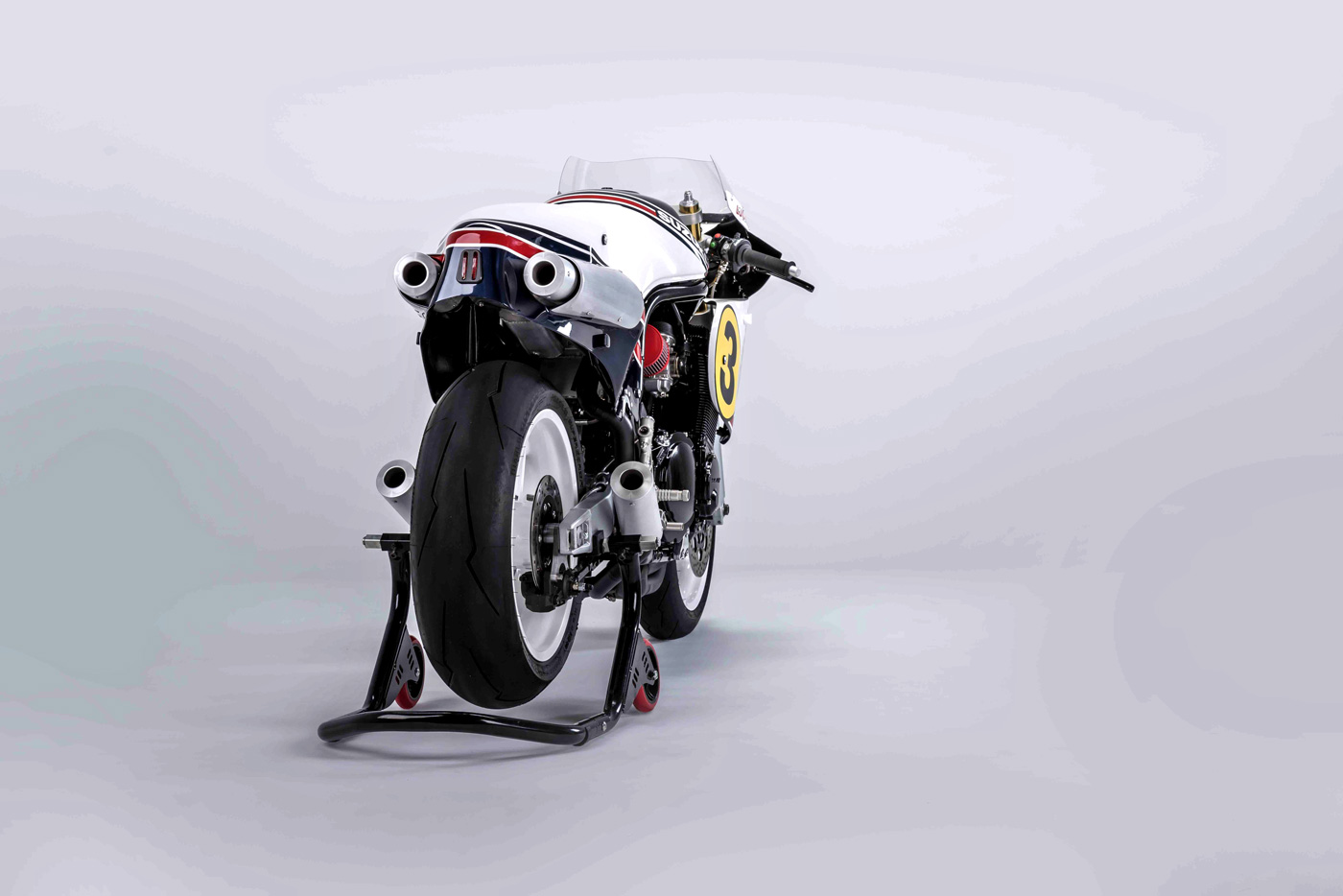 I hope so. And this build is showing one of the possible directions to go with. I keep my fingers crossed that this "Old-fashioned Racing Design" get more recognition and will convert into a worldwide trend like "Cafe Racer" had. Bandit was built based on old-fashioned racers, it's time to return the favour – and pay a proper tribute to these roots.
This particular custom is a tribute to 500cc Grand Prix champion: Marco Lucchinelli.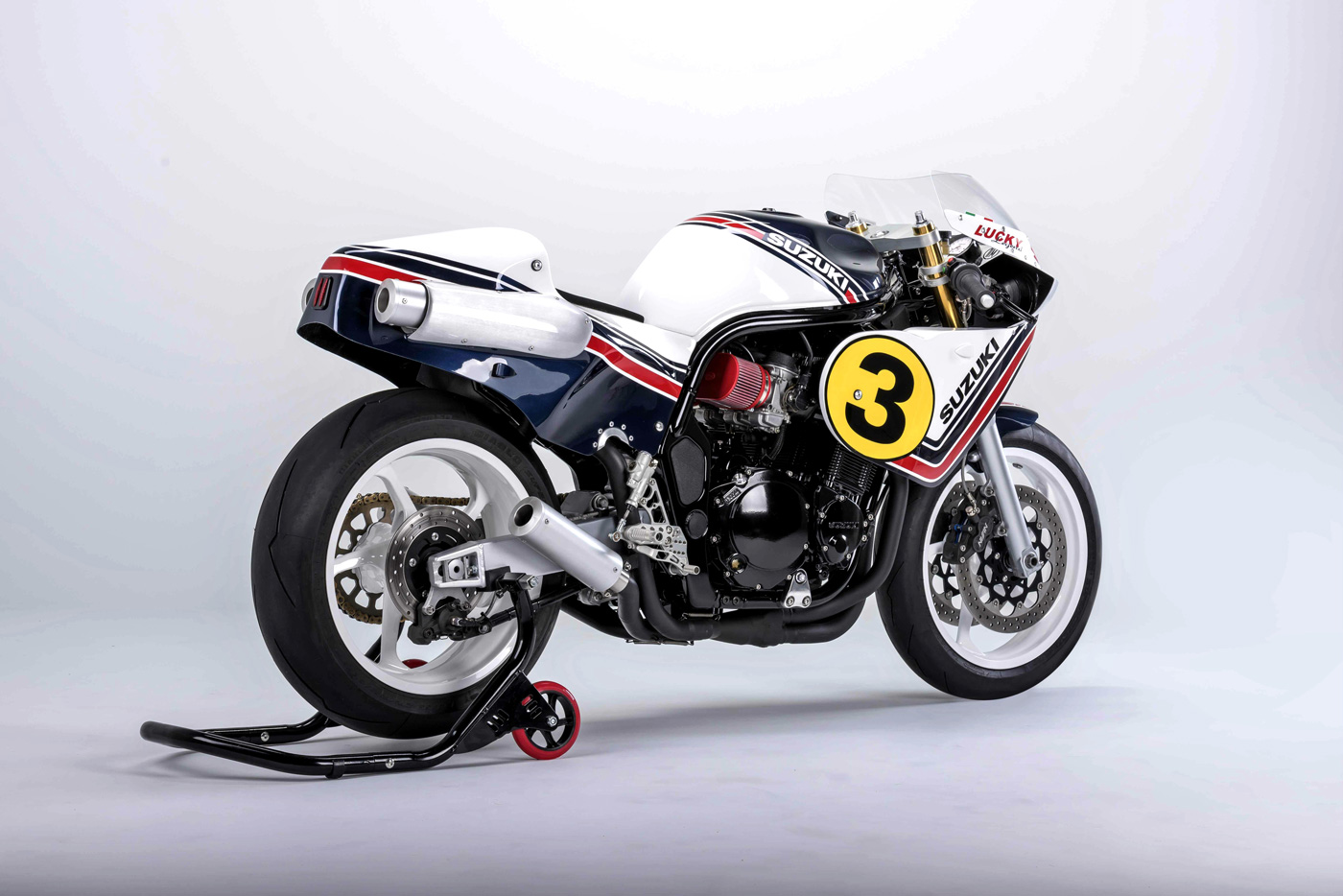 And the engine? 1200 cc delivers a proper punch and is a tuner favourite. As they belong to a family of engines that were used in Sports Touring motorcycles (GSX-F), modern classic (GSX Inazuma) or GSX-R – they can easily be modified to reach 150 – 170 bhp.
In this case – there was no extreme increase in power
The engine produces 119 bhp. As one of this build's main concept – was to keep it usable as a daily ride. The tank is stock – 20 litres of capacity is plenty. Obviously, CV carburettors are still in place – so there is no need for constant adjustment of the flat slide performance counterparts, due to road conditions and air temperature and pressure.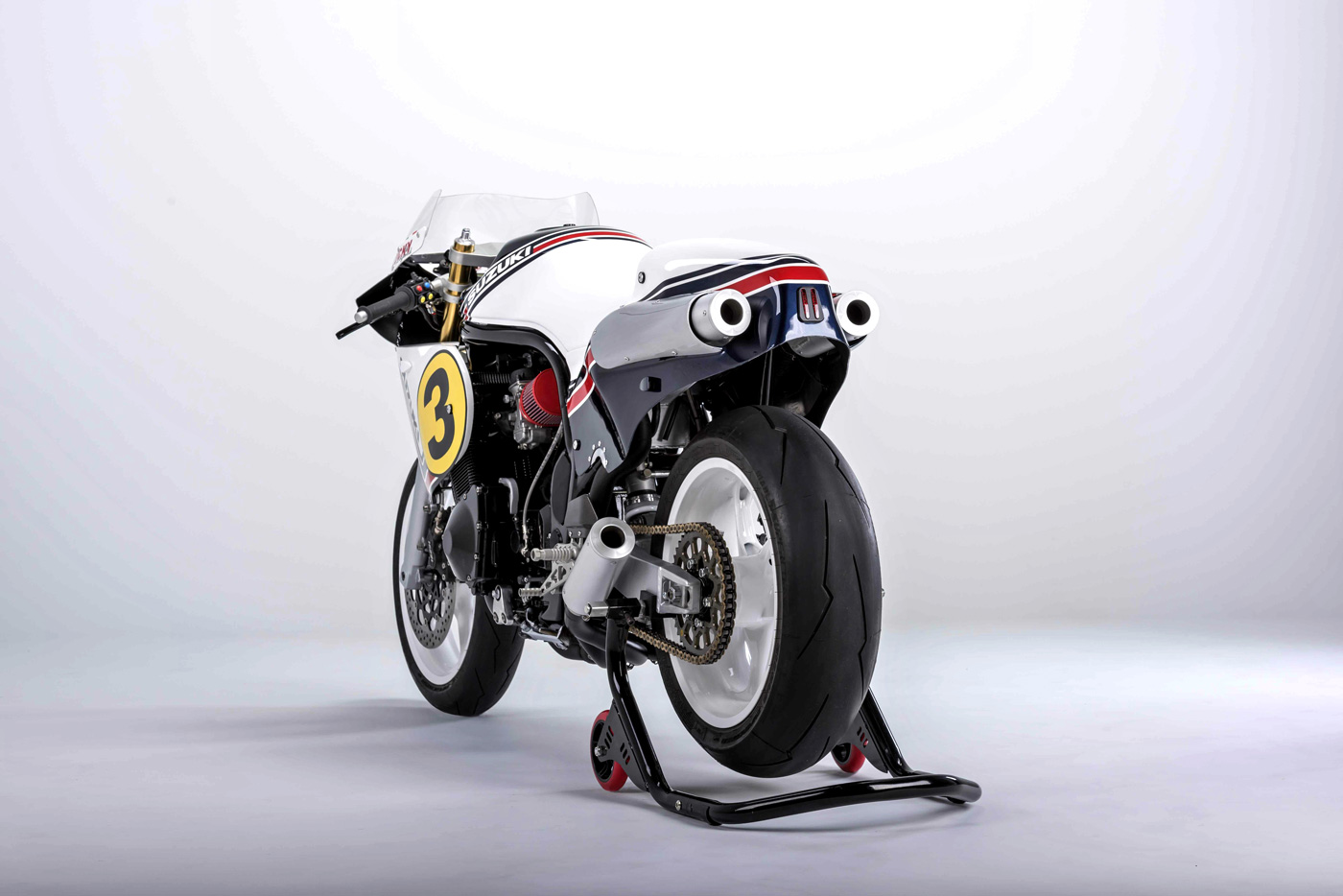 The biggest visible changes are (obviously) in the bodywork and suspension. And 4 into 4 custom made exhausts… practical beauty in purest of forms. Rear mono-shock is designated with WP logo. Front forks were upgraded. The wheels are Marvik Penta – made of magnesium.
And here are the "legends" together. The rider and the machine.
Source: italiandreammotorcycle.it
Comments
comments