Now something more exotic: 2009 Ducati 848 "Le-Caffage" by Apogee Motorworks
Ducati builds are almost always different. There is no possibility to achieve a slick, straight and minimialistic cafe racer line of a Honda CB 🙂 There is always this italian fantasy and design present.
Also there is no need to improve the handling and power – as this already is the top of a class sport bike.
But the real petrol-head will find beauty in this US based build – in some other areas: dry clutch and it's open cover, open timing belts, the characteristic frame, oversized tank with minimalistic seat, carbon accessories. Not to mention…
the headlight straight from the S-F movie.
You can hear it sound (bad quality, but let Your imagination translate poor microphone to real life):Youtube. You can even hear the clutch whistle in the background 🙂
Enjoy more info and photos on the builder site (link below).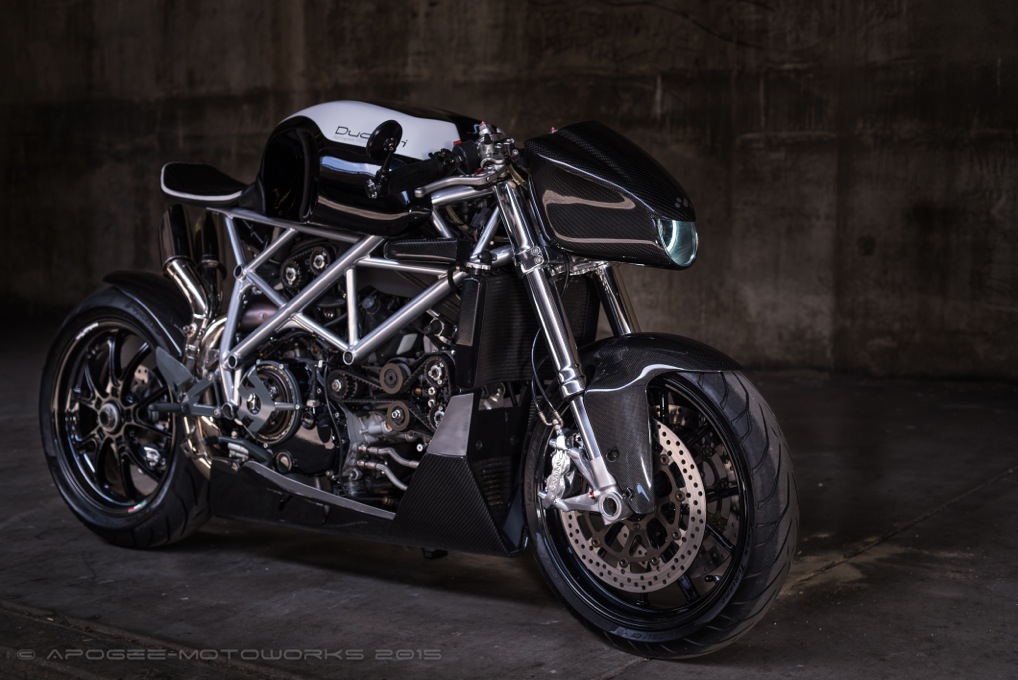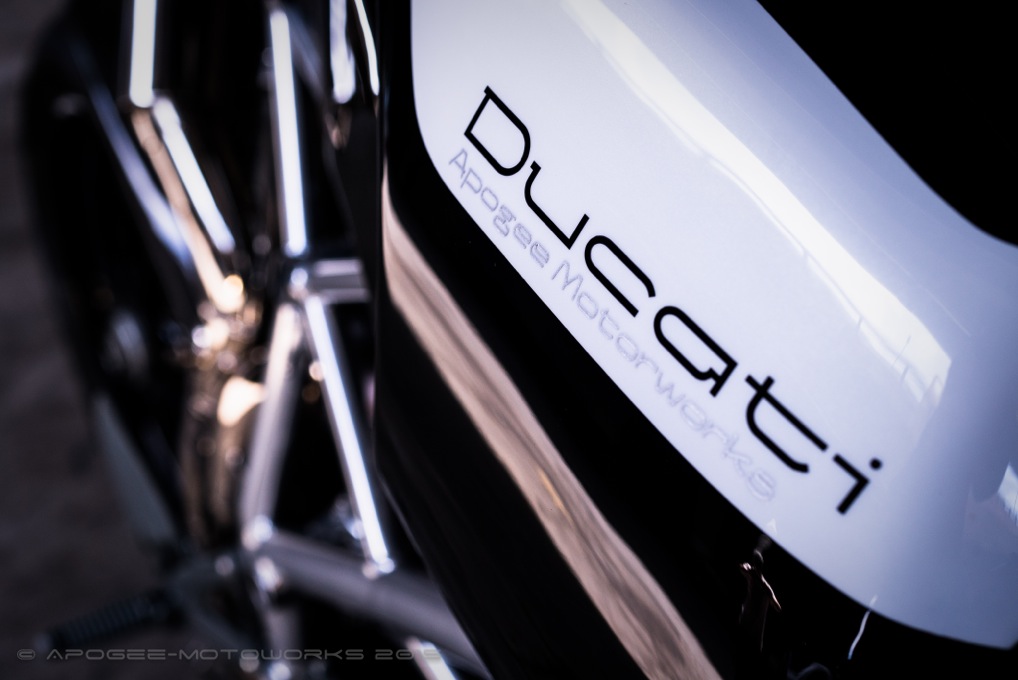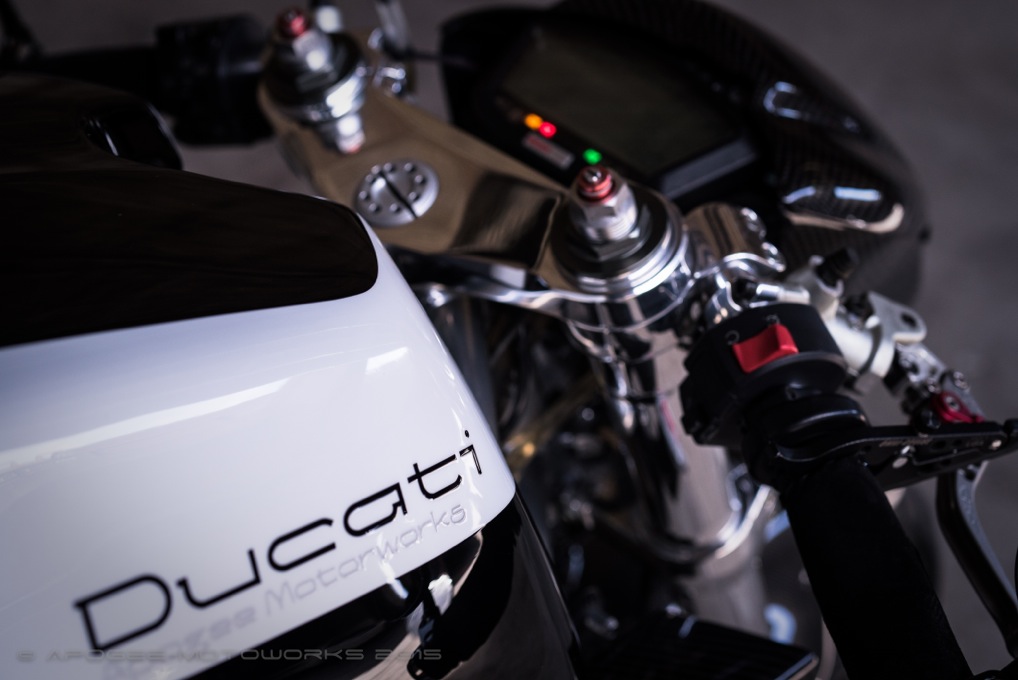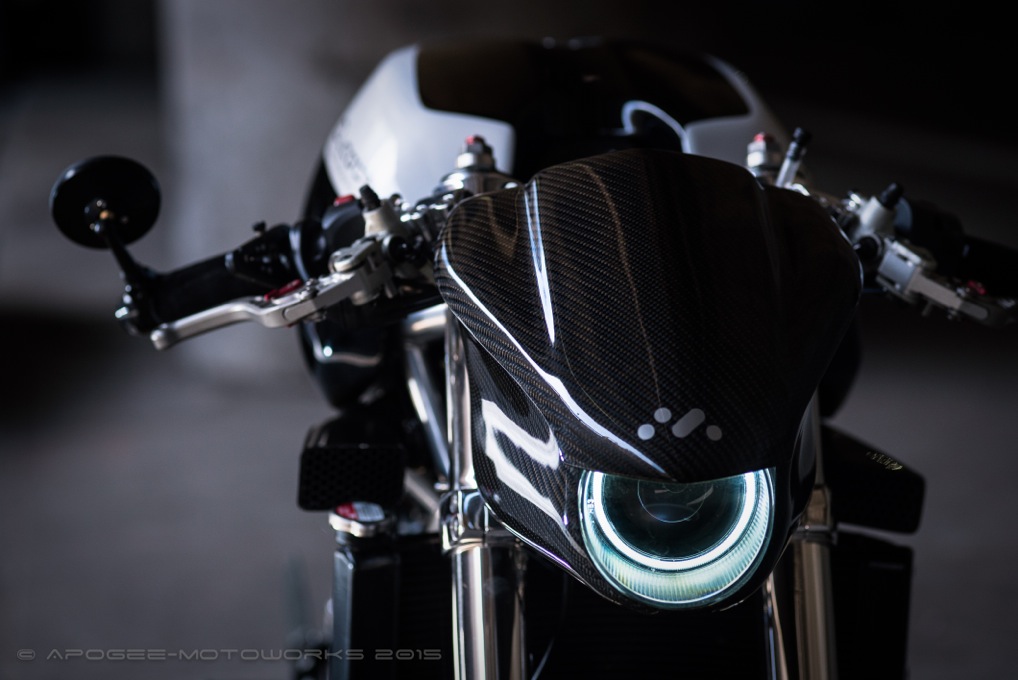 Source: Ducati Le-Caffage by Apogee Motorworks
Comments
comments