Honda CB750 is a legend. One of the most influential motorcycles in the history. One of the most common and well-built example of a UJM… And it's quite good looking being stock. But… 1992 Honda CB750 – Nighthawk, not so much… It loses the appeal by the bulky tank and a different riding position (lowered seat). It's a version that aimed to be a small cruiser… With only one brake disc at the front, softer suspension – it wasn't meant to be a racer. And…
Industrial Moto decided to turn it onto a corner-carving cafe.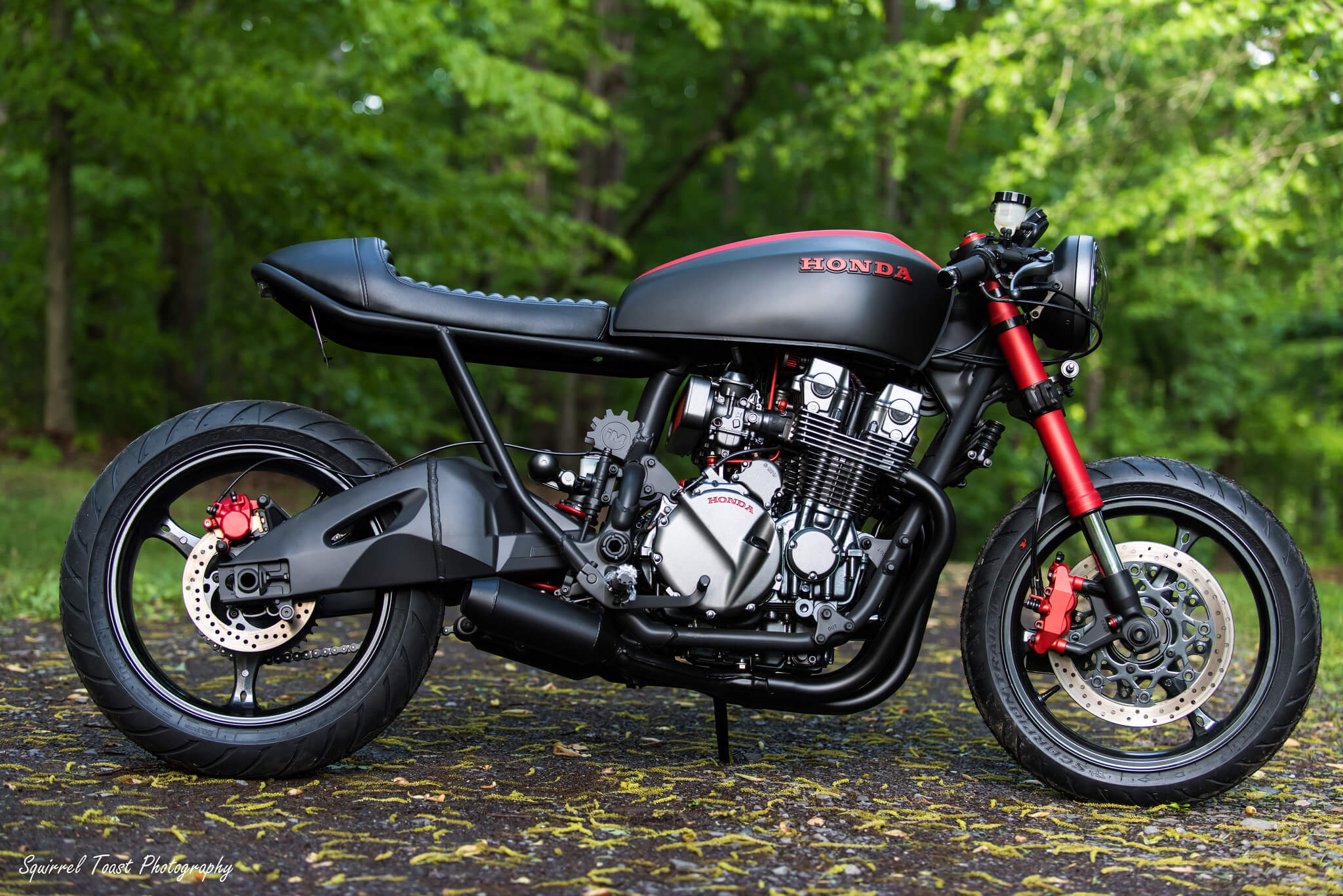 To do that – major suspension work was needed. A complete front suspension came from 2006 GSX-R. And an aluminum swingarm with a mono shock was installed on the rear (from the same donor bike).
The engine was rebuilt and rejetted with a custom-made "air box". The tank was swapped for a 1978 CB750 unit – what saved the aesthetic, with a low cost. The frame was rebuilt, cleaned.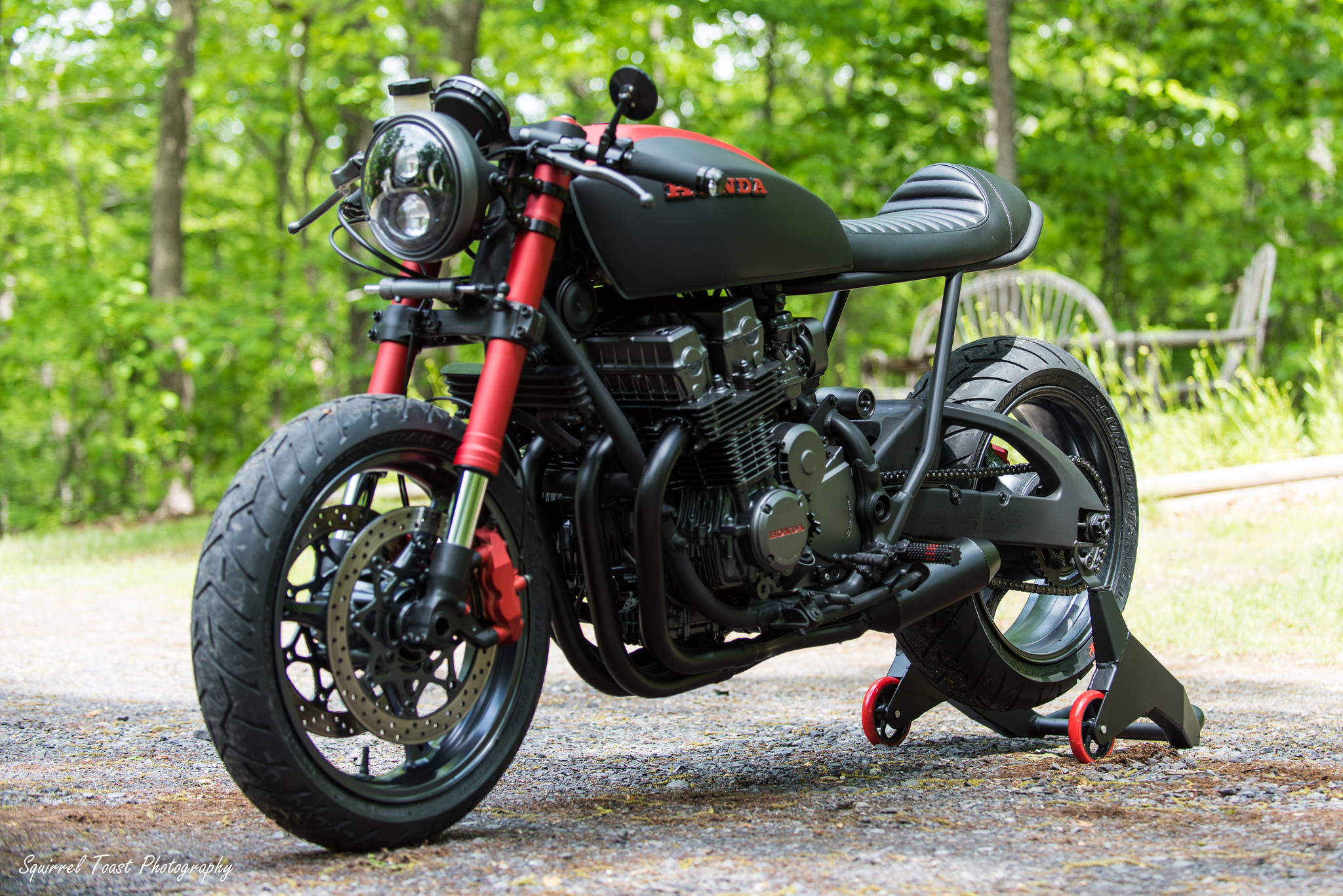 Wiring also upgraded with famous Motogadget M-Unit Blue with keyless RFID technology. Same thing I have on the Katana. The original instrument cluster was swapped for a custom tachometer/speedometer (GPS gauge), that was put over a custom J.W. Speaker LED headlight.
The whole thing was painted red/black matte – that works exceptionally well with a graphite engine. You just can't deny that these units are the best-looking air cooled straight fours.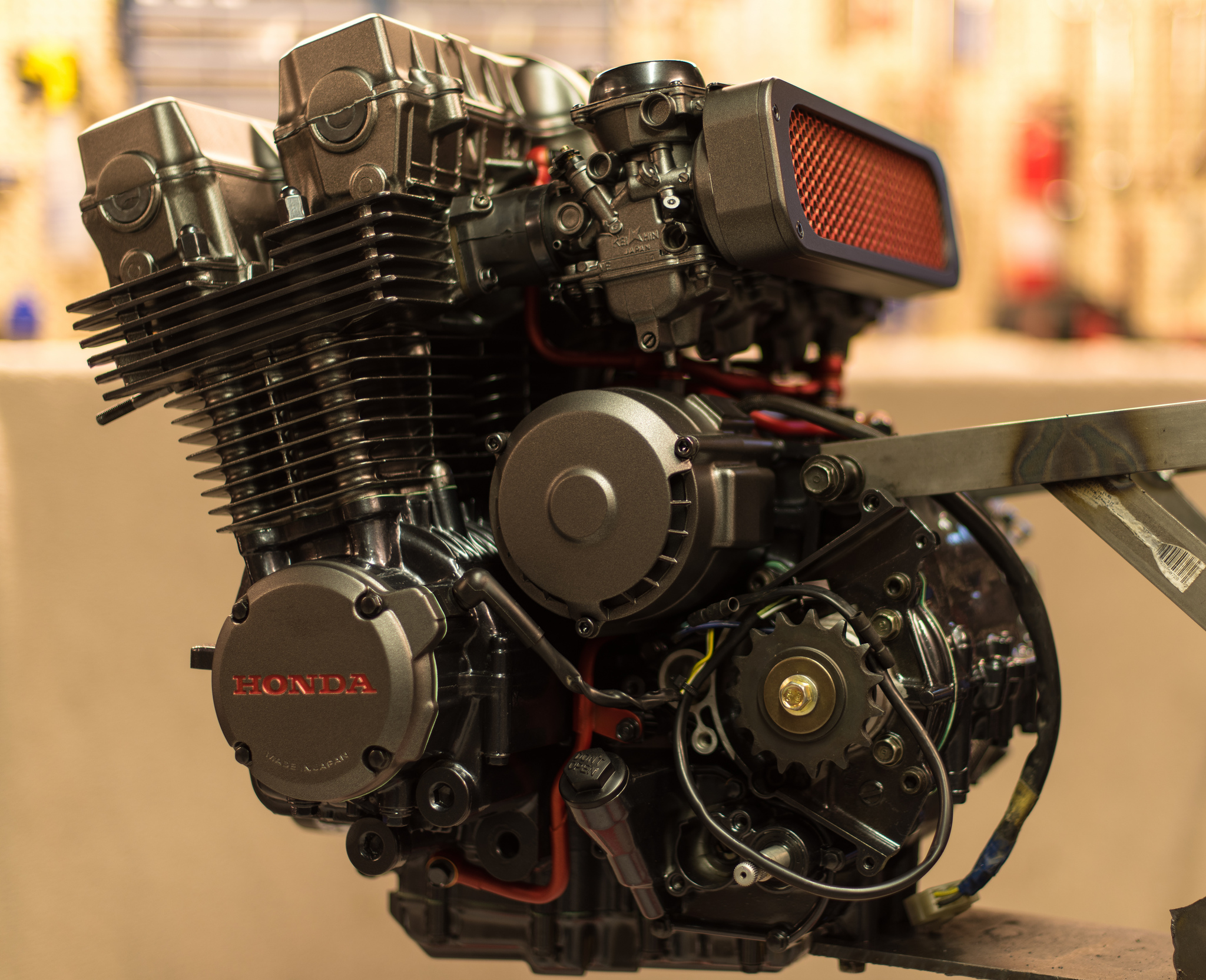 The whole thing is quite good looking and simple. Isn't it a custom seat that You often see on the Virago builds? Quite impressive how universal it is. Even the steering damper is there, quite exposed, but it doesn't impact the line. Detail work is really good.
Nothing left to add, nothing left to take away.
The only thing that I would reconsider is the size of the rear swingarm. It doesn't match the lightness of this motorcycle line. But – You can't have it all.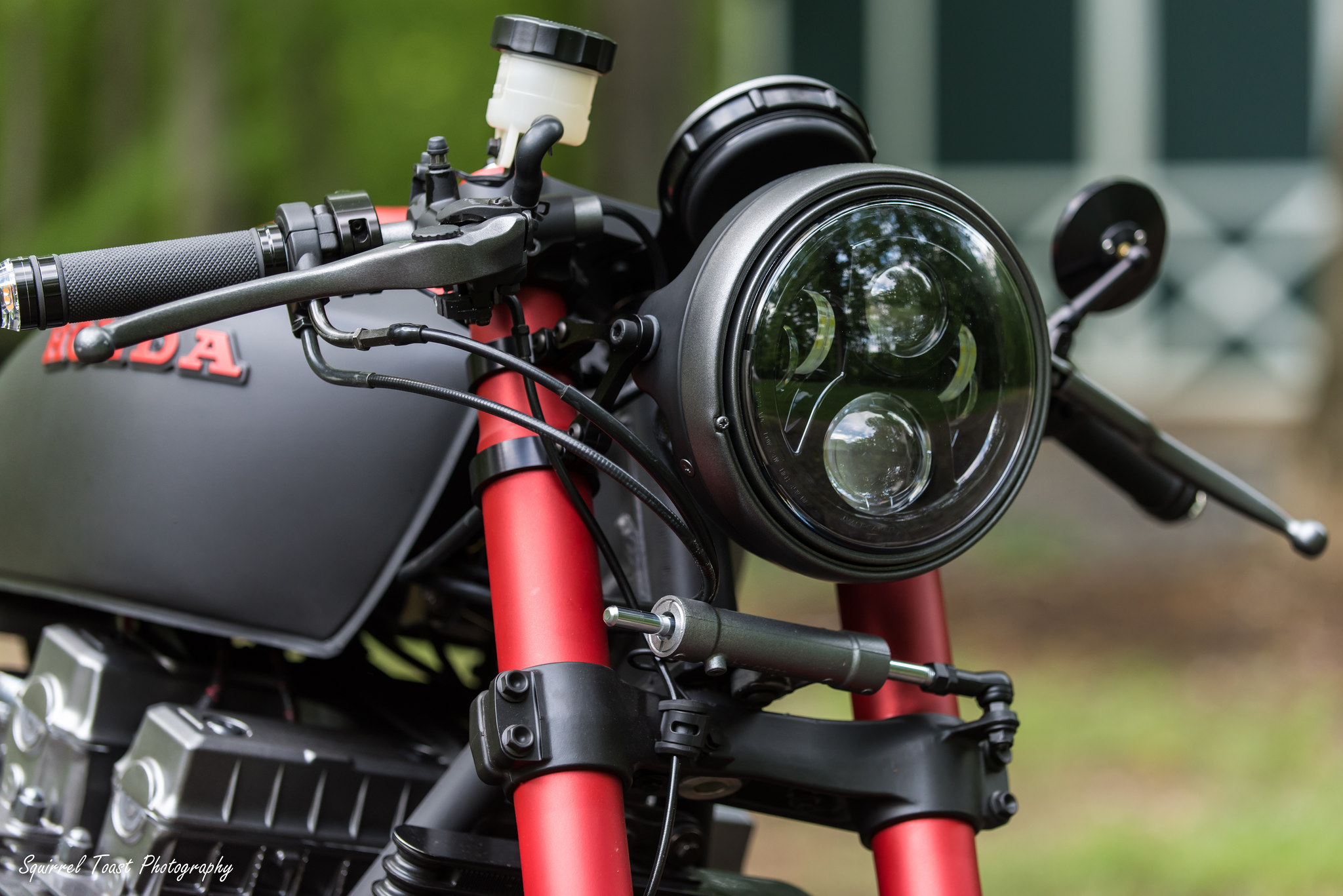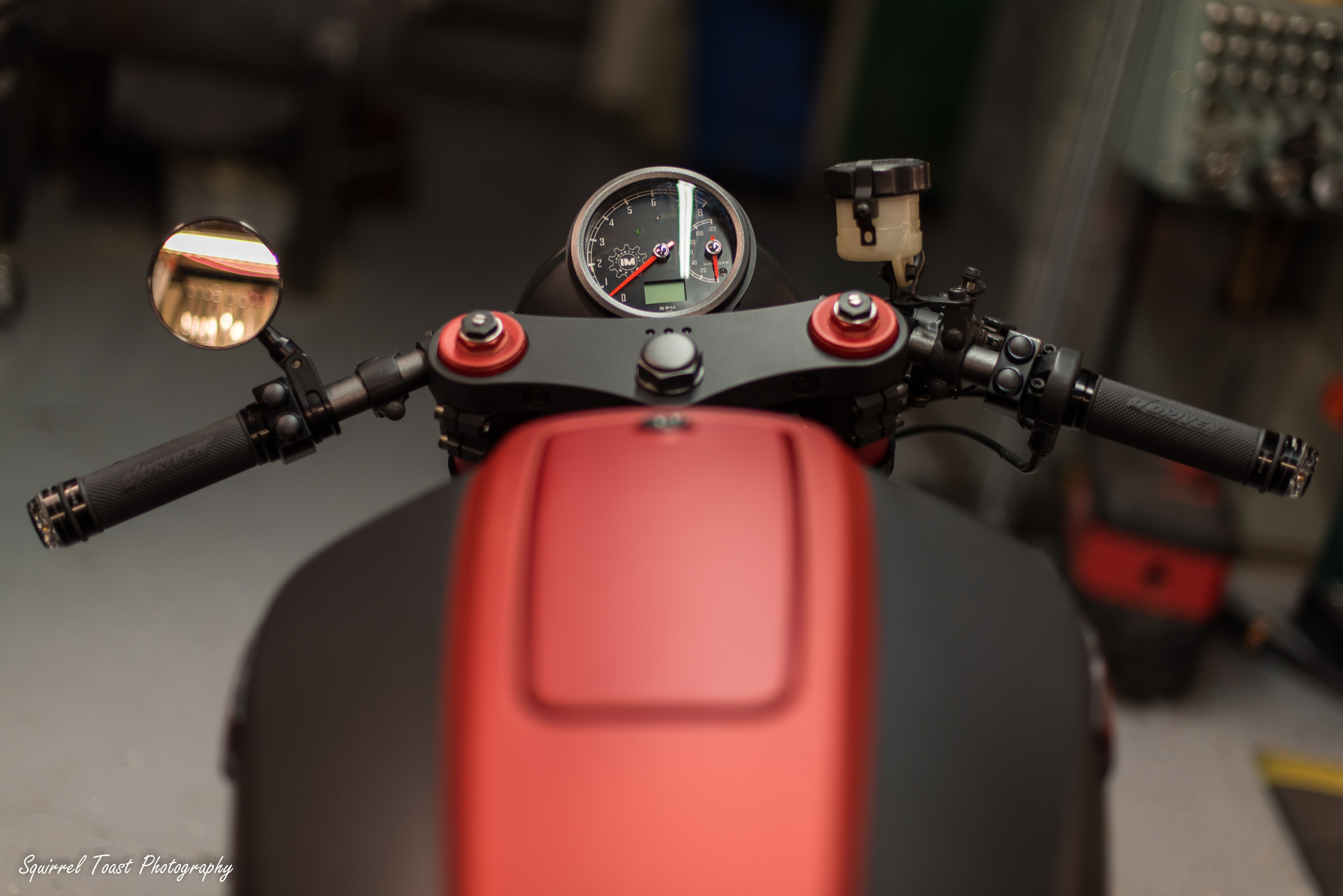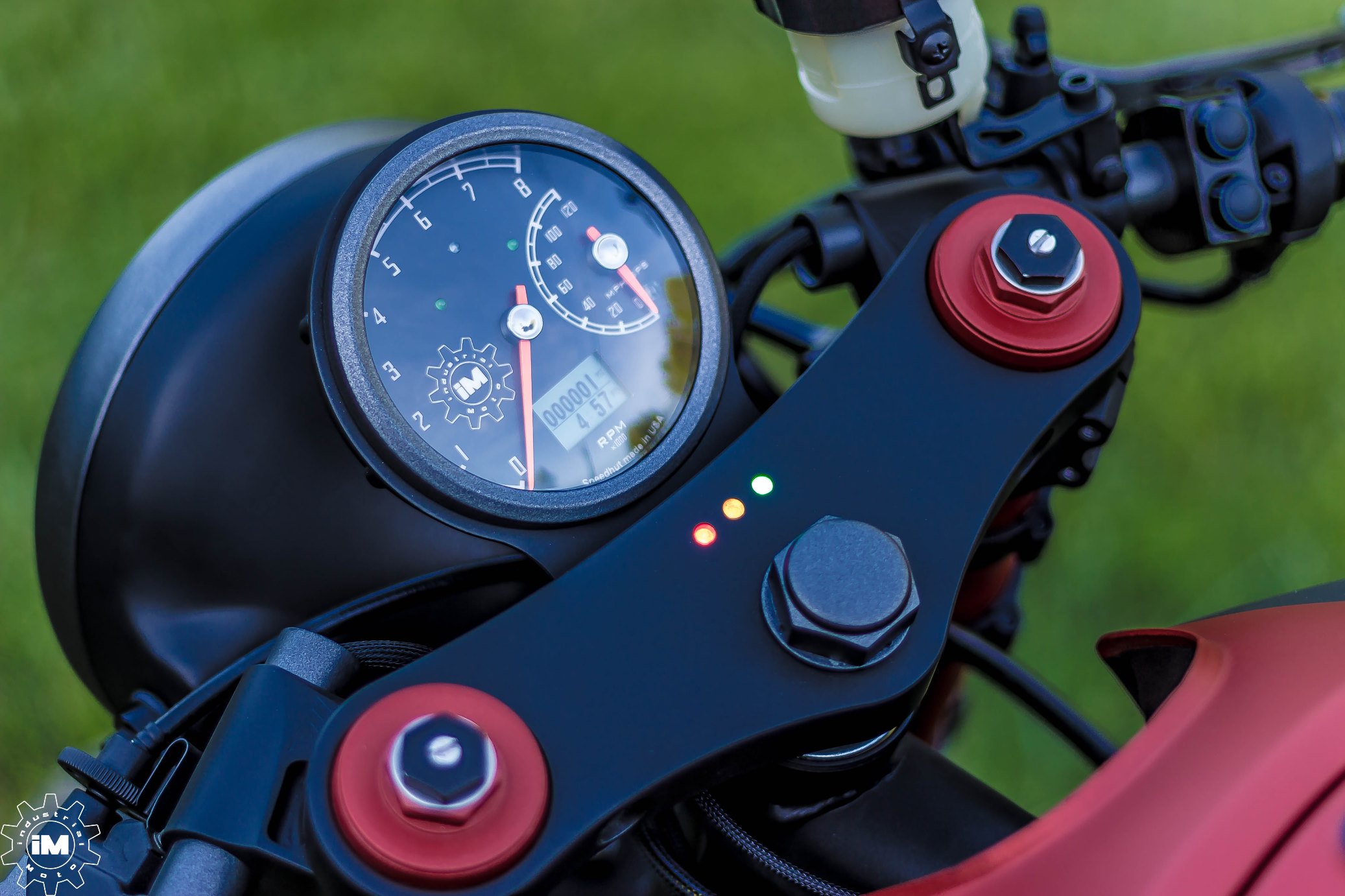 Source: industrialmoto.com
Comments
comments