Quite exotic title this is. It's about time to have this motorcycle presented here. If You've been living under a rock for the last couple of years – You probably don't know what Arch Motorcycle is. But You probably know who Keanu Reeves is?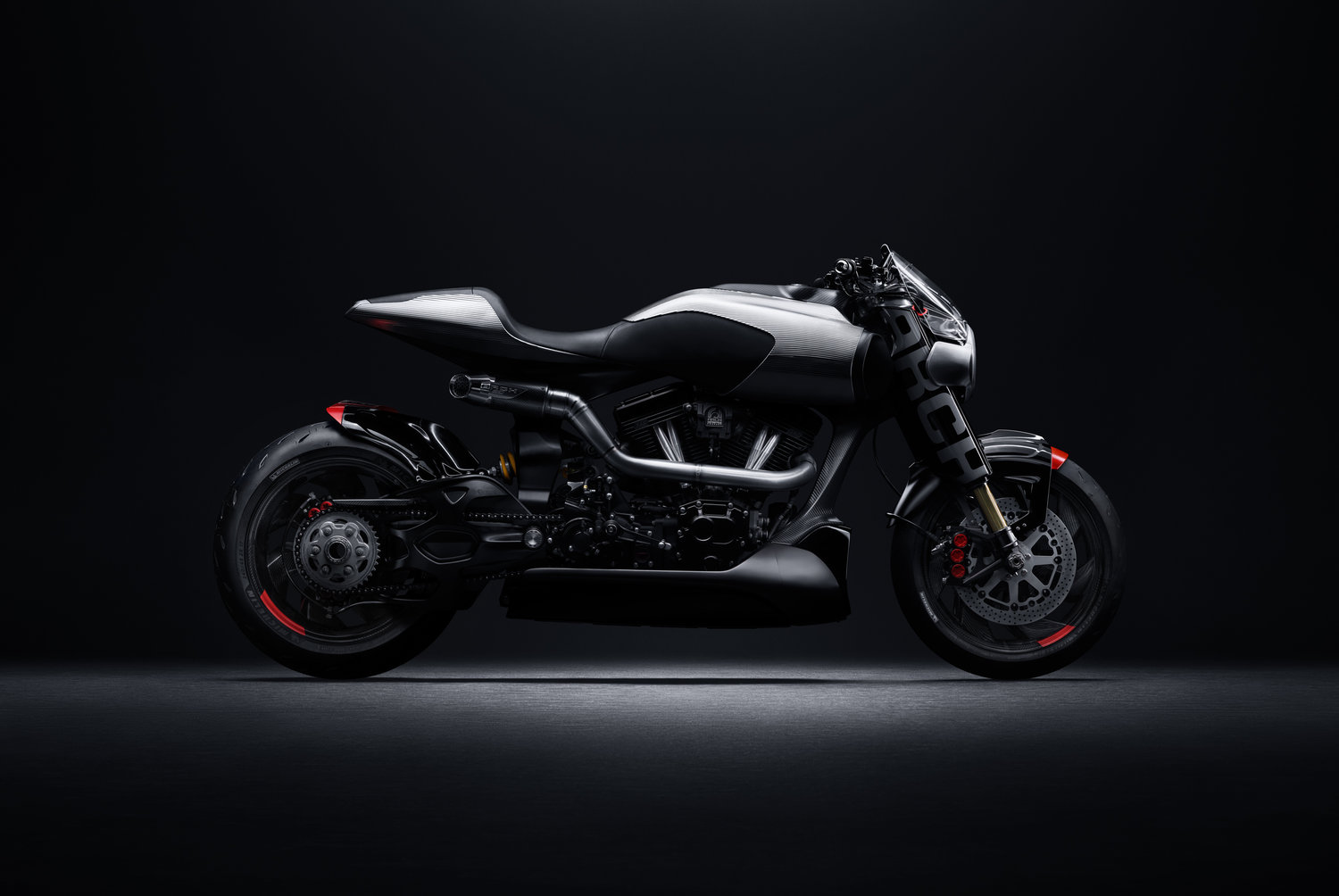 Actually, I've been trying to write about Arch motorcycles for a while now. But honestly – I didn't want the post to be a "Fun fact! Keanu is a biker and has a motorcycle brand". I wasn't convinced by their first builds (that You see on the clip below), I figured I'll wait until they launch something more complete… better defined as their brand. And this is it.
The story
Keanu met Gard Hollinger in 2007 to work together on a custom project. The cooperation evolved into a brand that recently released this particular motorcycle. Long story short – see the clip below.

Method 143
This is an evolution of their KRGT-1. Evolution to a more muscle naked bike, with an aaggressive looks and riding position, rather than a cruiser.
The Method 143 is the first concept production motorcycle featuring a carbon fiber mono-cell chassis. The unique layering design concept and elegant craftsmanship of the bodywork include fine leather, carbon fiber and artfully programmed CNC machined aluminum. This progressively designed motorcycle will be limited to only 23 units.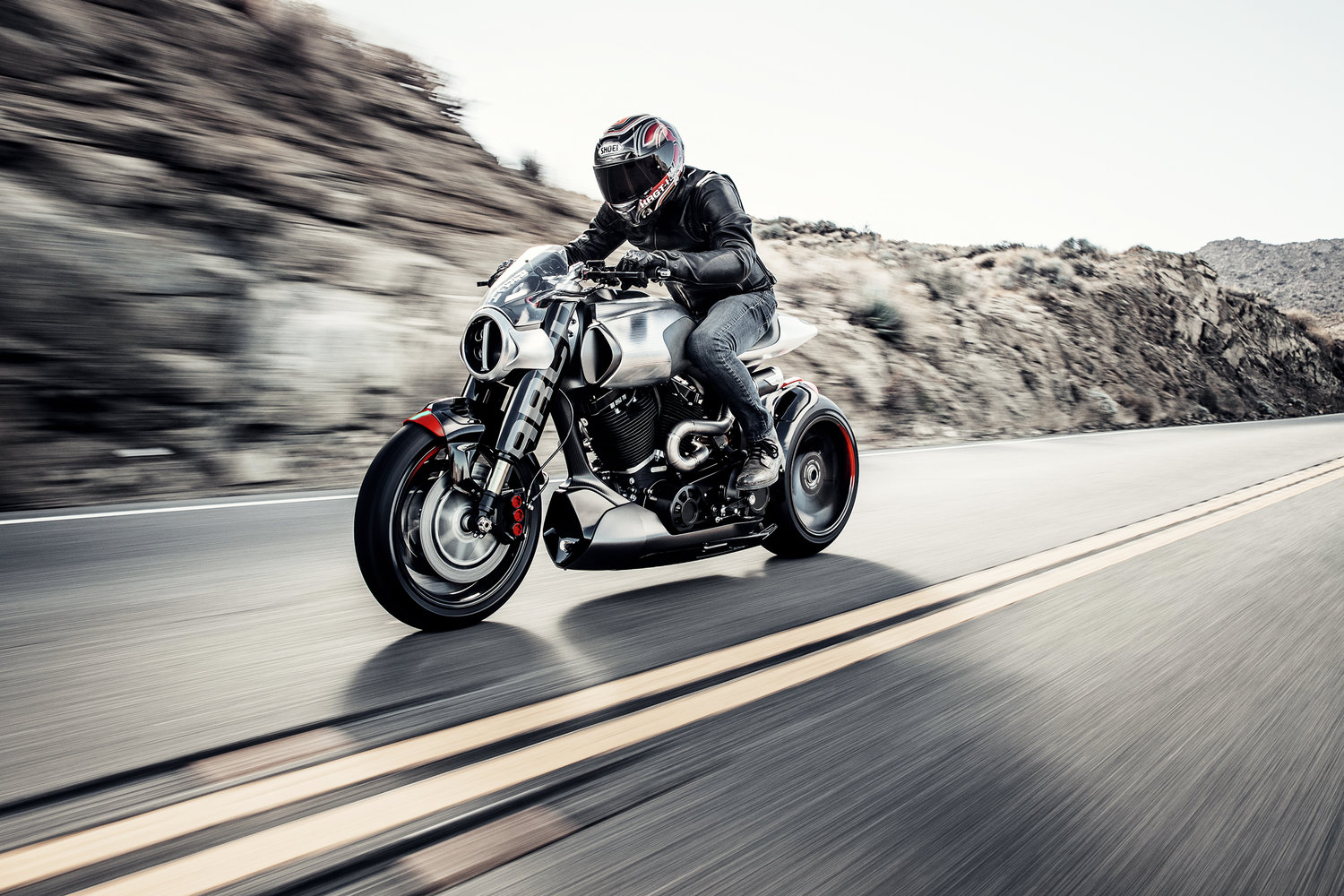 But it's not only a design change to enter a new segment. The whole thing is made of CNC aluminum and carbon fiber. Bodywork is very impressive, the ribs all over the lightweight metal, finished with the use of a classic leather that stretches as far as the knee indents on the tank. What You don't see so clearly is the carbon fiber mono cell frame.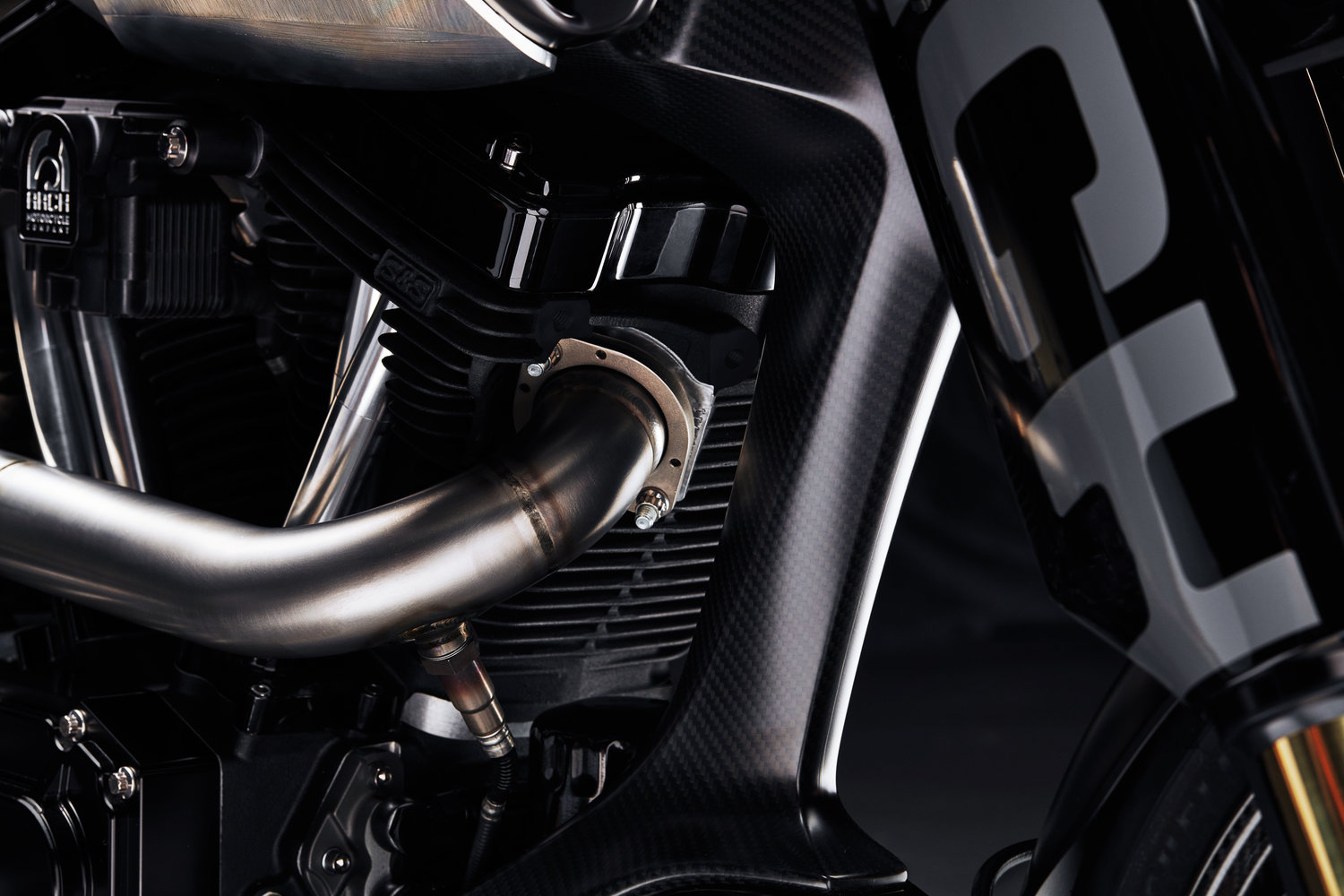 The bike is powered by a 2343cc engine. Of course, it is… because the 2032cc engine the already used on the previous models wasn't big enough. It should have about 170 hp (but this number is not yet confirmed). To build the Method 143 Hollinger and Reeves have designed around 200 custom parts. Including custom tank cap cover, new one-sided swingarm and many quality details You can spot on the photos.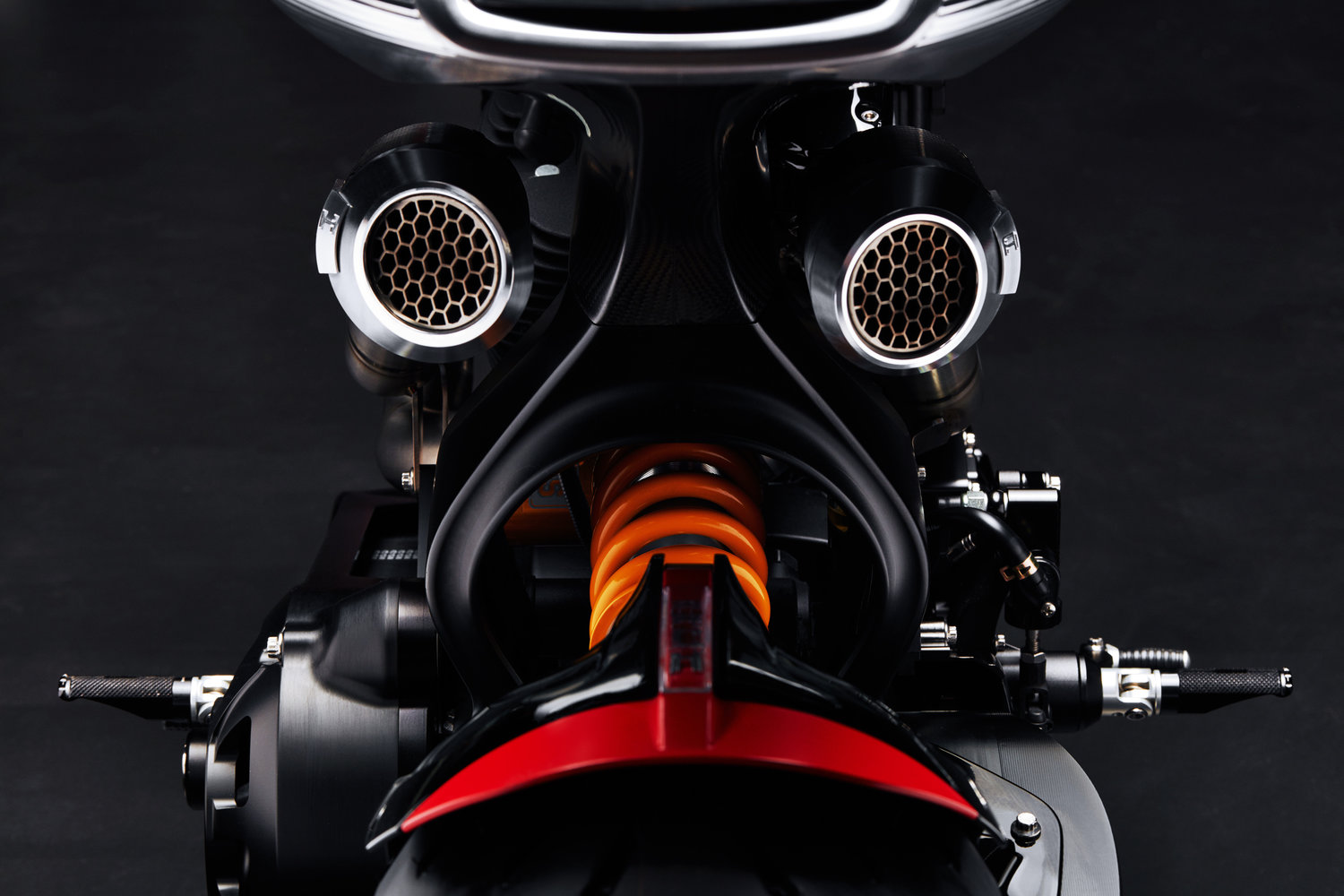 Considering the progress in lightweight materials and tech, plus the limited number of machines to be made – the price tag will be quite impressive. KRGT-1 released in 2015 was rumored to cost around $78,000 USD. So I wouldn't expect to stay in the 5 digits range for the Method 143.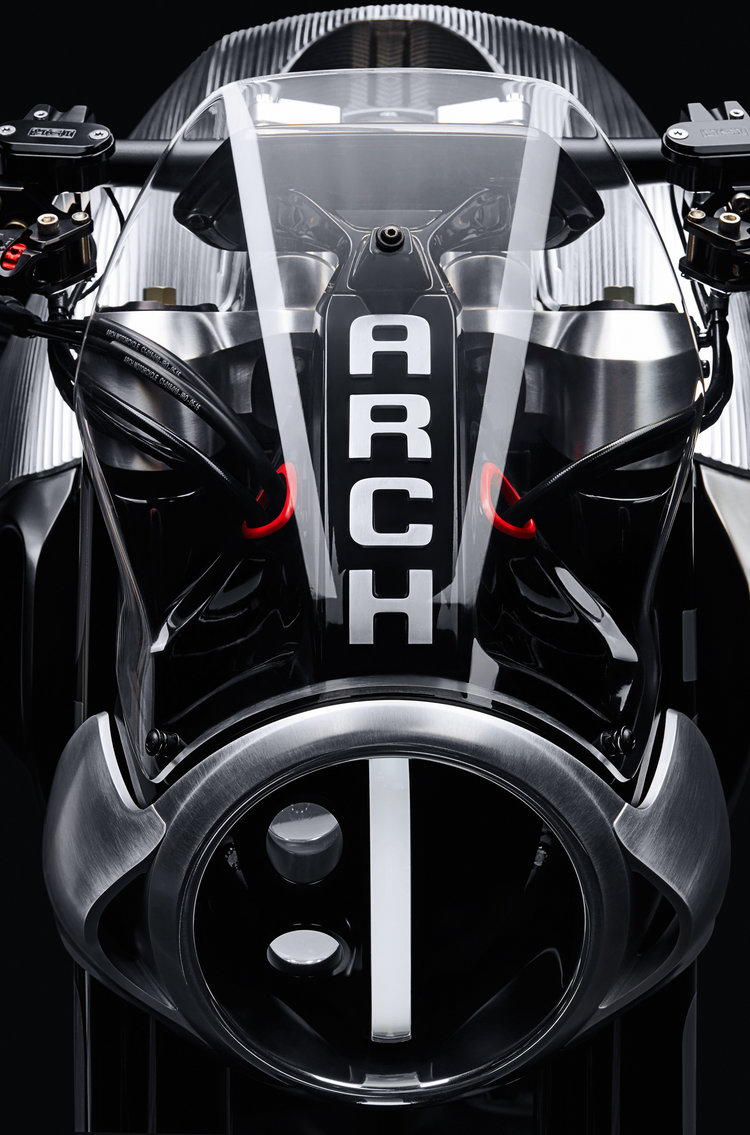 Full technical specs
143 CI, 2343cc S&S Cycle T143 45 degree downdraft fuel injected V-Twin engine
Carbon Fiber Monocell chassis with integrated fuel cell
CNC machined aluminum sub-chassis
Arch designed / Suter Industries manufactured CNC machined Single-Sided billet aluminum swingarm
CNC machined aluminum bodywork with layered integrated leather in seat and tank area
Ohlins / Arch proprietary FGRT series fork, fully adjustable
Ohlins / Arch proprietary rear shock with reservoir, hydraulic pre-load adjustment, fully adjustable
Carbon Fiber Aerodynamic fork covers
Front Brakes: ISR dual six 30mm piston Monobloc radial mount calipers with ISR floating dampened discs
Rear Brakes: Dual ISR four piston Monobloc radial mount caliper with ISR semi-floating disc
Arch designed 17" BST Carbon Fiber "Turbine" wheels
Michelin Power RS tires
Arch mobile phone instrumentation display
MotoGP inspired Titanium / Carbon Fiber / Billet Aluminum, Arch / SC Project exhaust system
Proprietary LED headlight design
Custom Tailored fit and finishes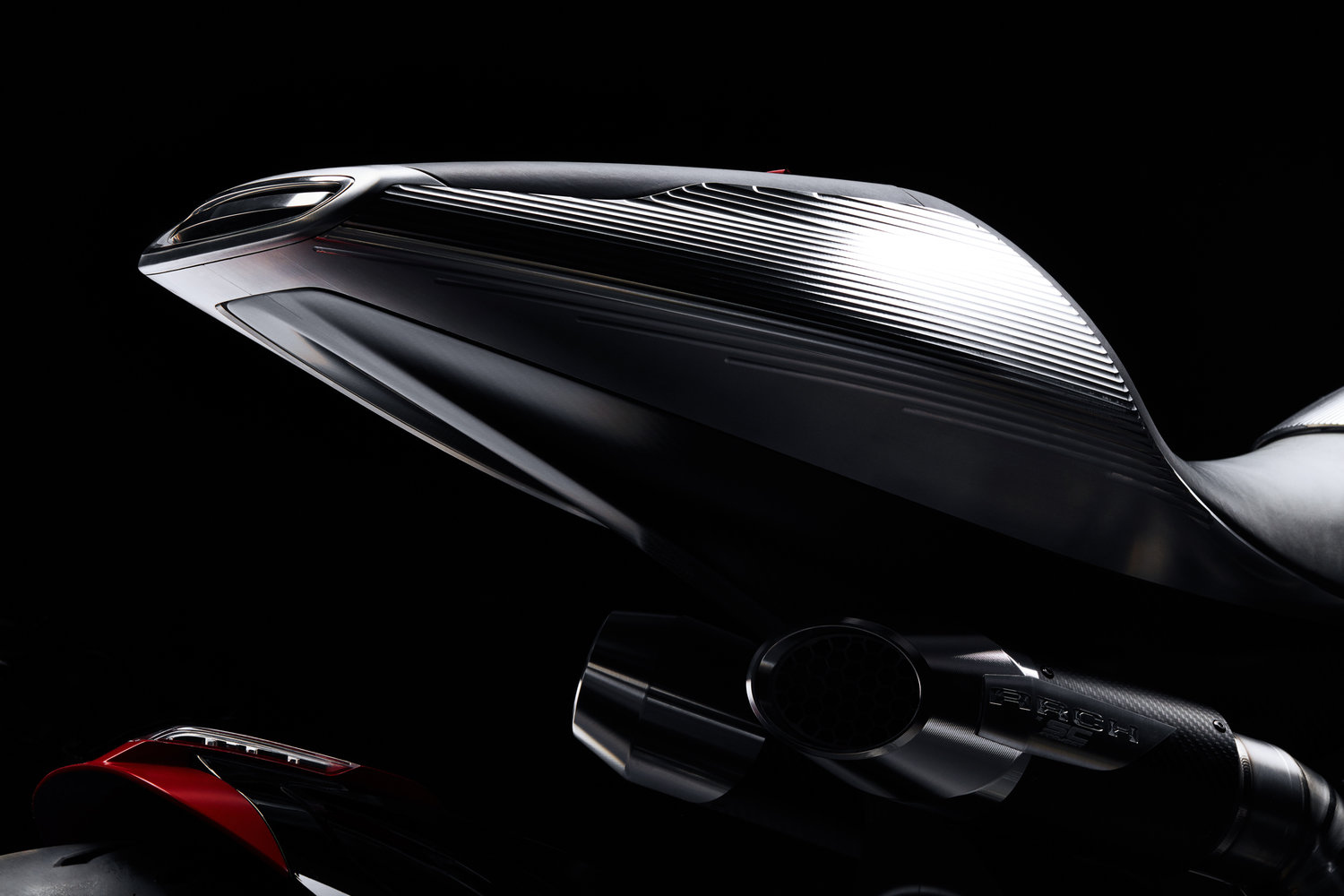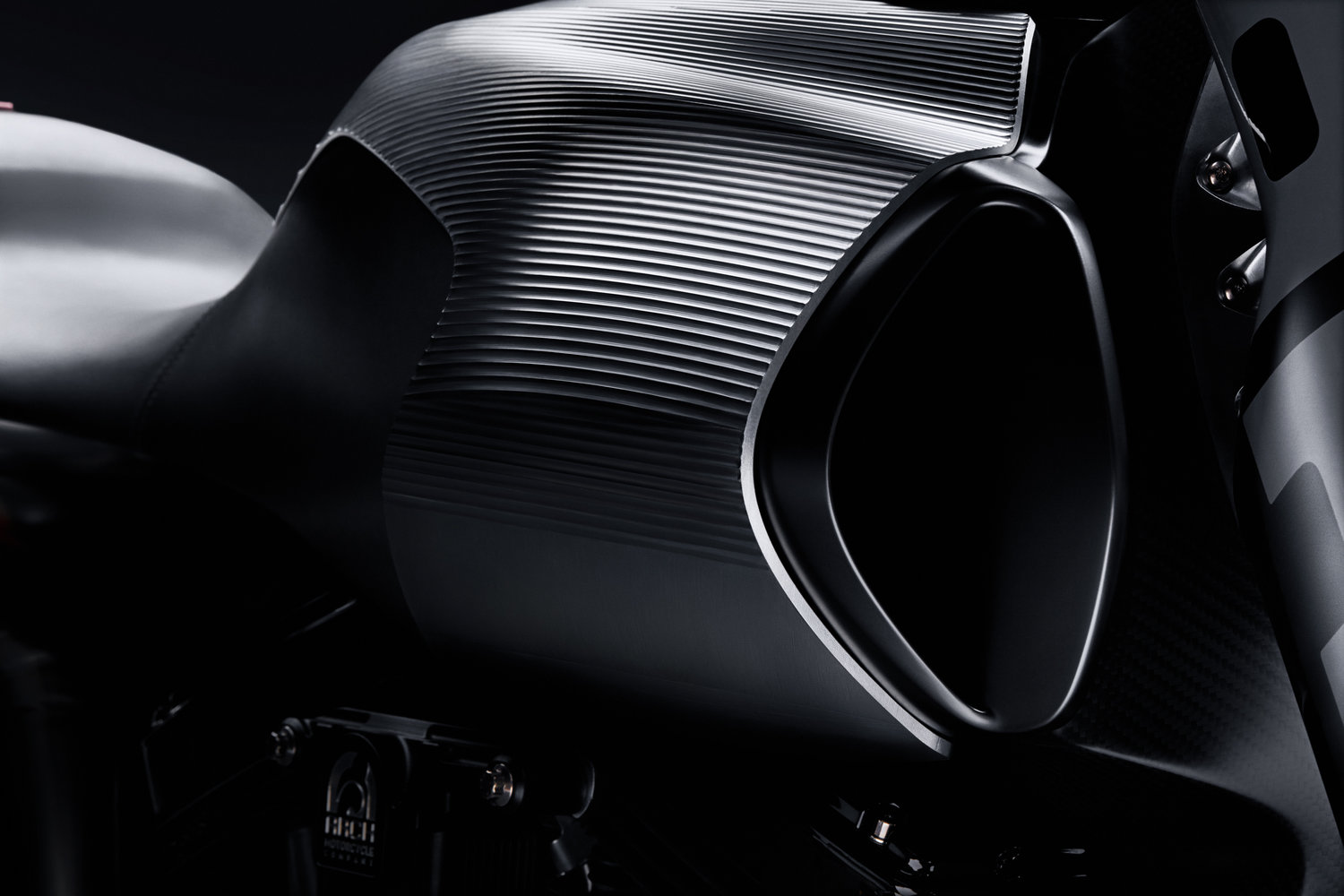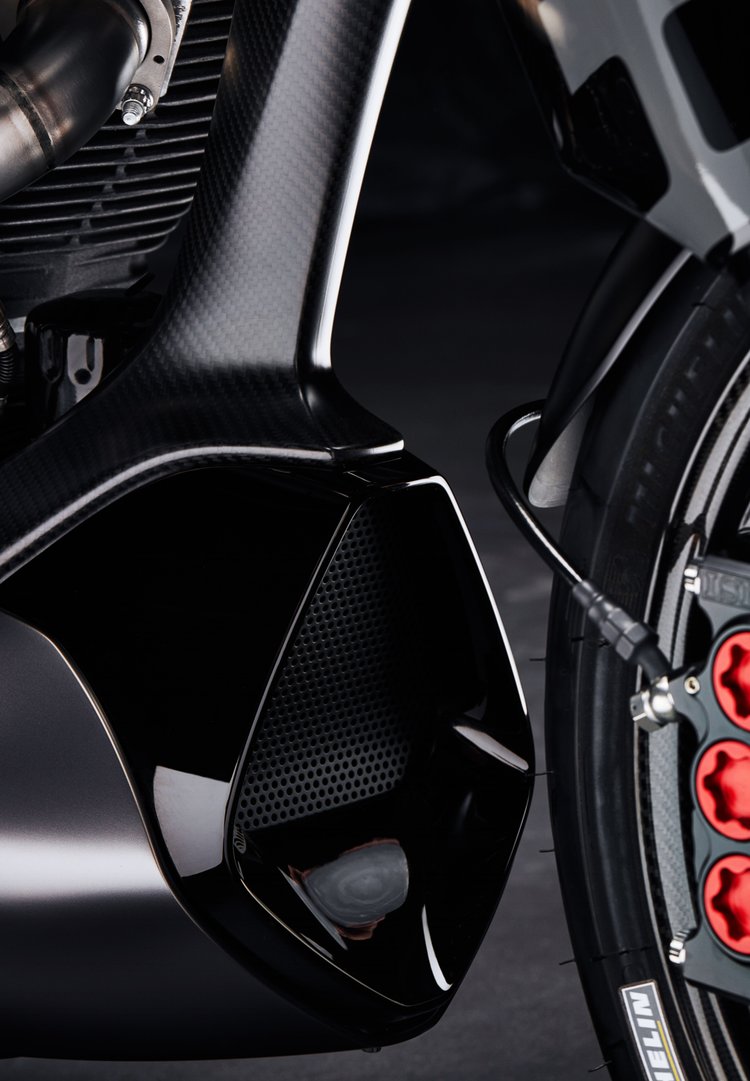 Source: Arch Motorcycle
Comments
comments