It's time for something fresh, after recent Yamaha overload. I don't know how I overlooked this fact – but the last 3 posts were about this Japanese brand. Let's reset a little. I had this one sitting in the drafts folder for a while now. This time it's a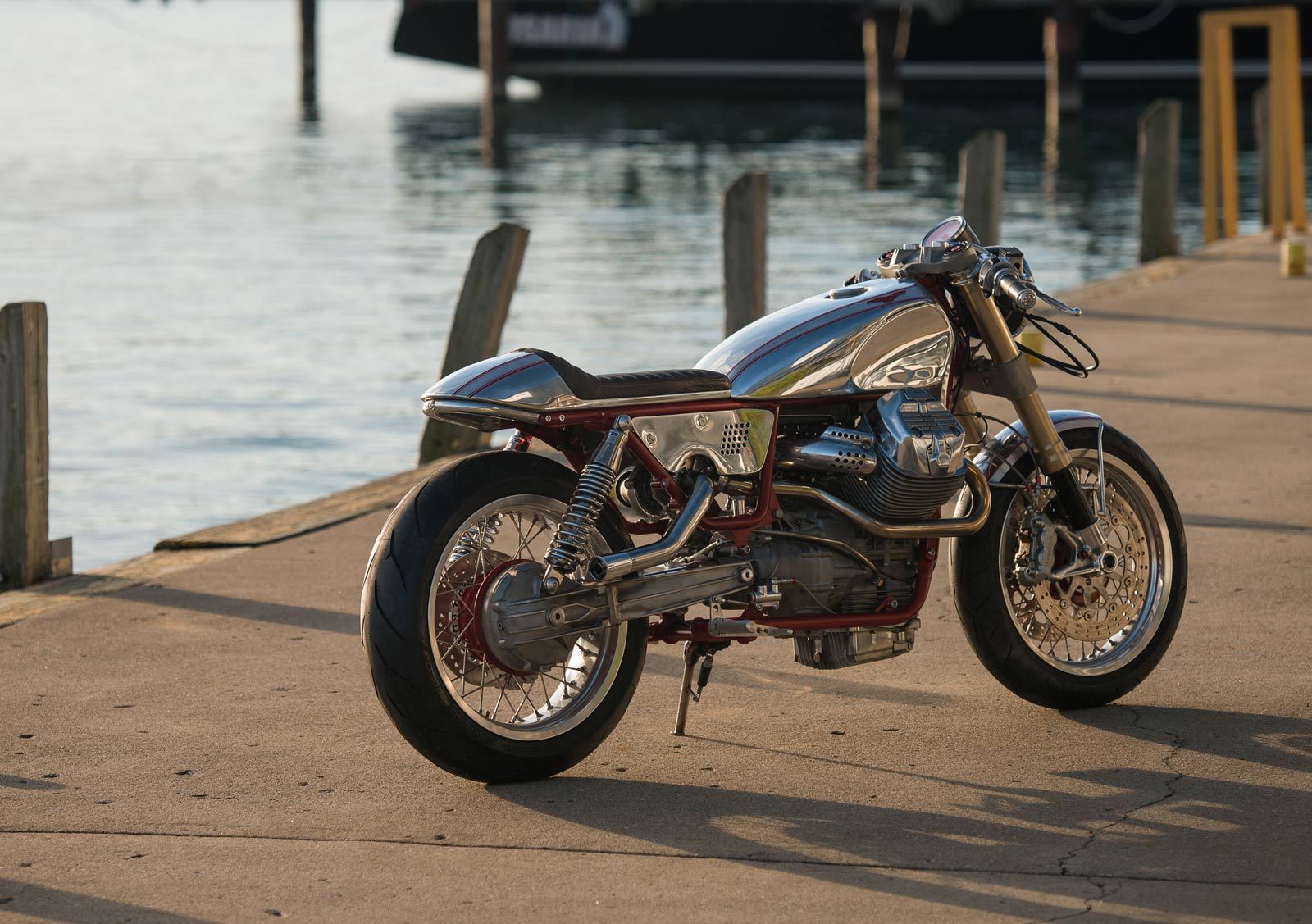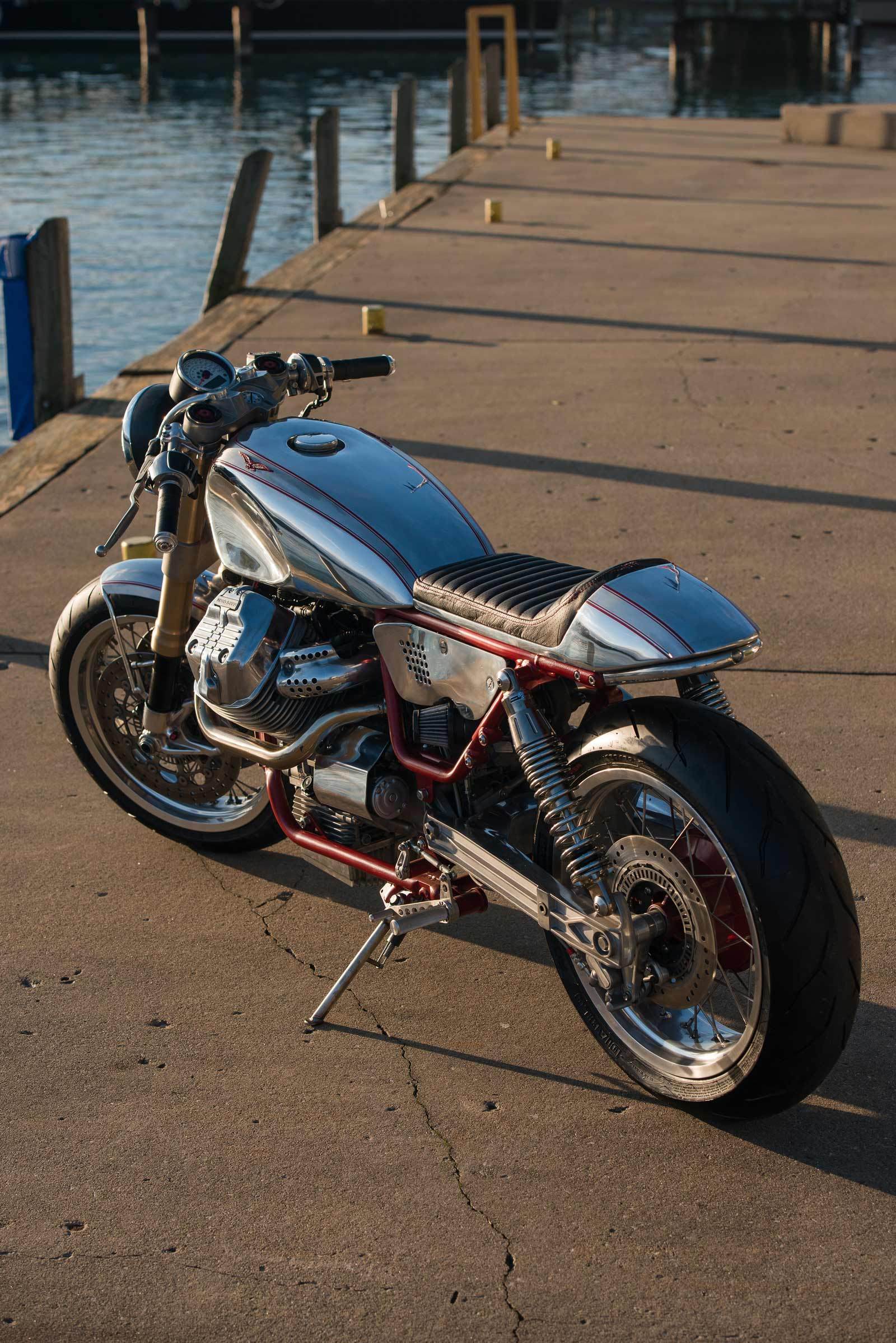 Craig Rodsmith is an awesome builder. He actually has a quite amazing "American dream" story to tell… Long story short – an older rocker guy, who shows up, broke on Handbuilt Motorcycle Show in 2016 with a beautiful motorcycle. Motorcycle gets sold almost instantly… Builder gets well-deserved recognition… And soon after Moto Guzzi asks him to build something for them.
How cool is that!
You can read more about it in the source (btw. I highly recommend to follow Iron and Air blog).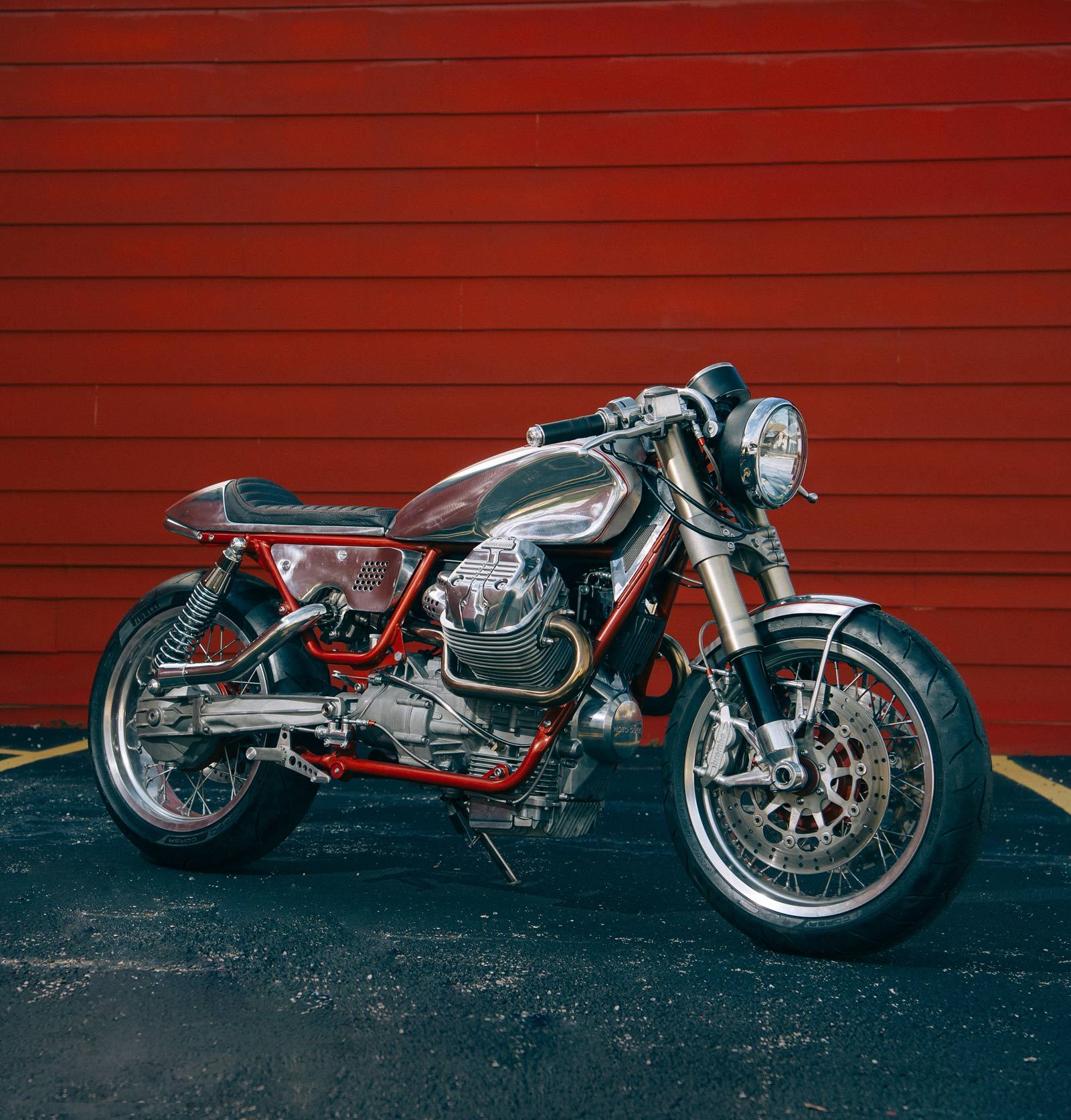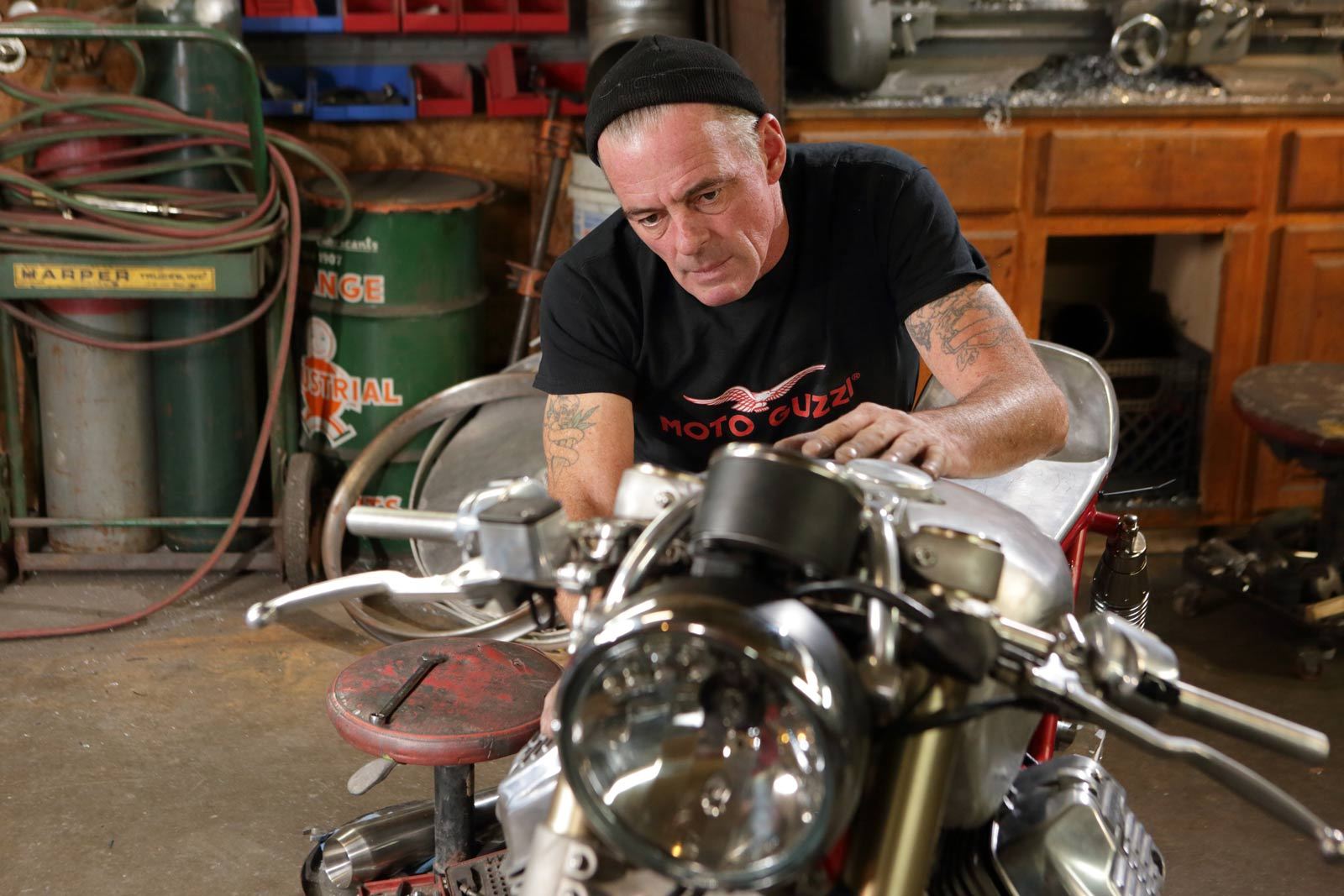 What is super important to me – is the style he represents. It's a well-defined thing… All Rodsmith's builds are finished with polished metal. And it's always about the performance and rideability. Never a stylish "latte" racers for hipsters. Too many of those recently to be honest…
This build is based on 2017 Moto Guzzi V9 Roamer. The main addition is the Garrett T15 turbo. Which resulted in fabricating custom air intake and exhaust.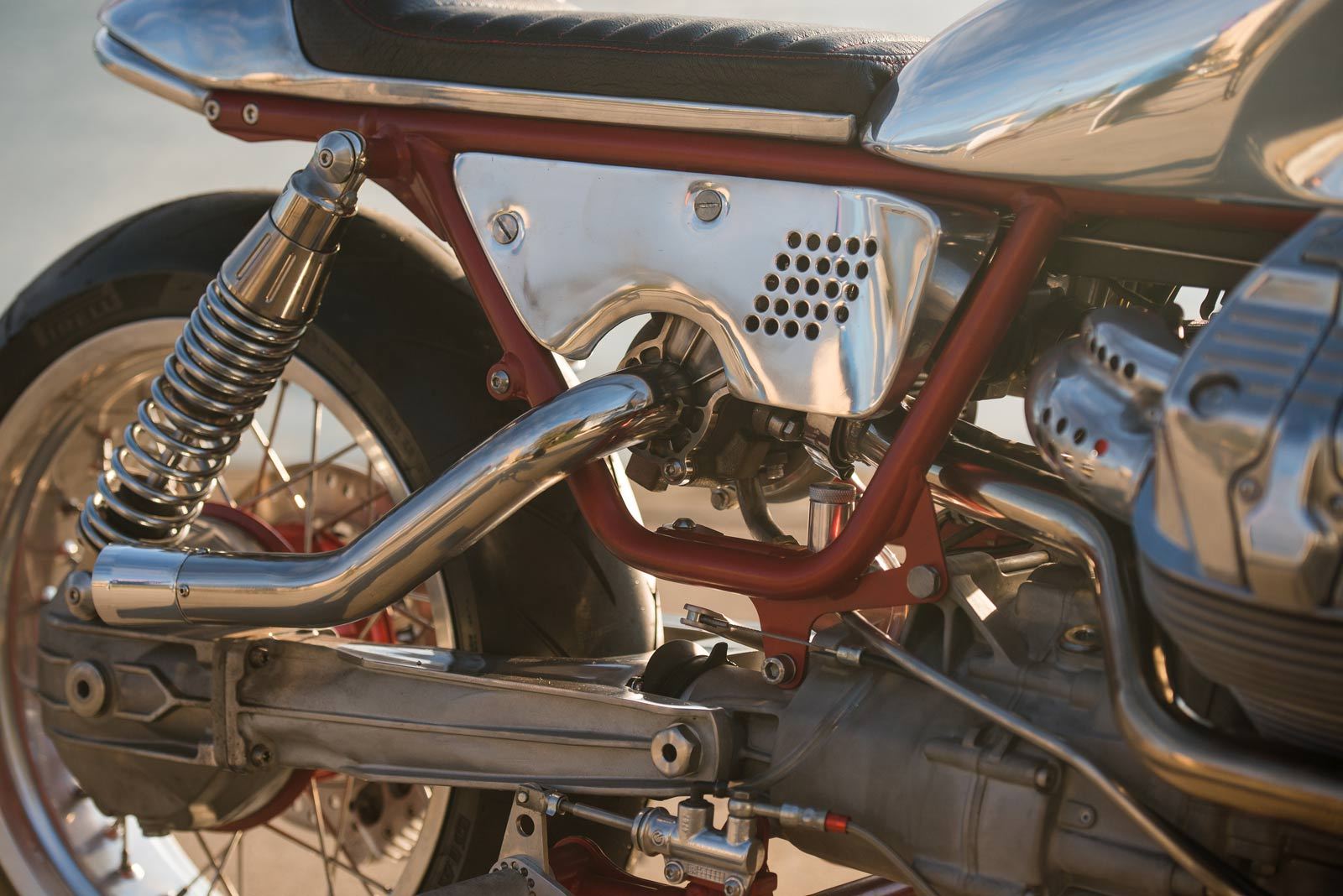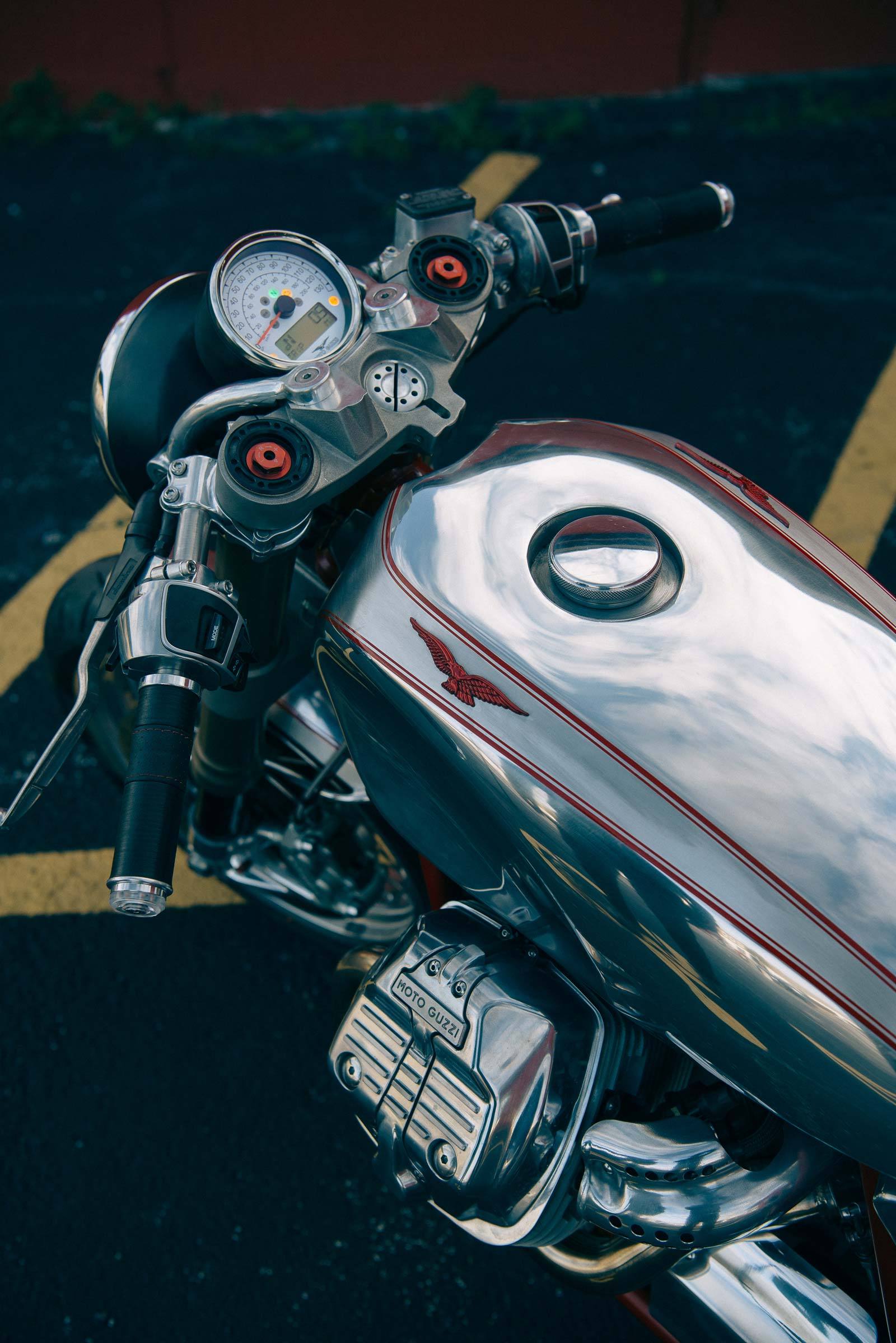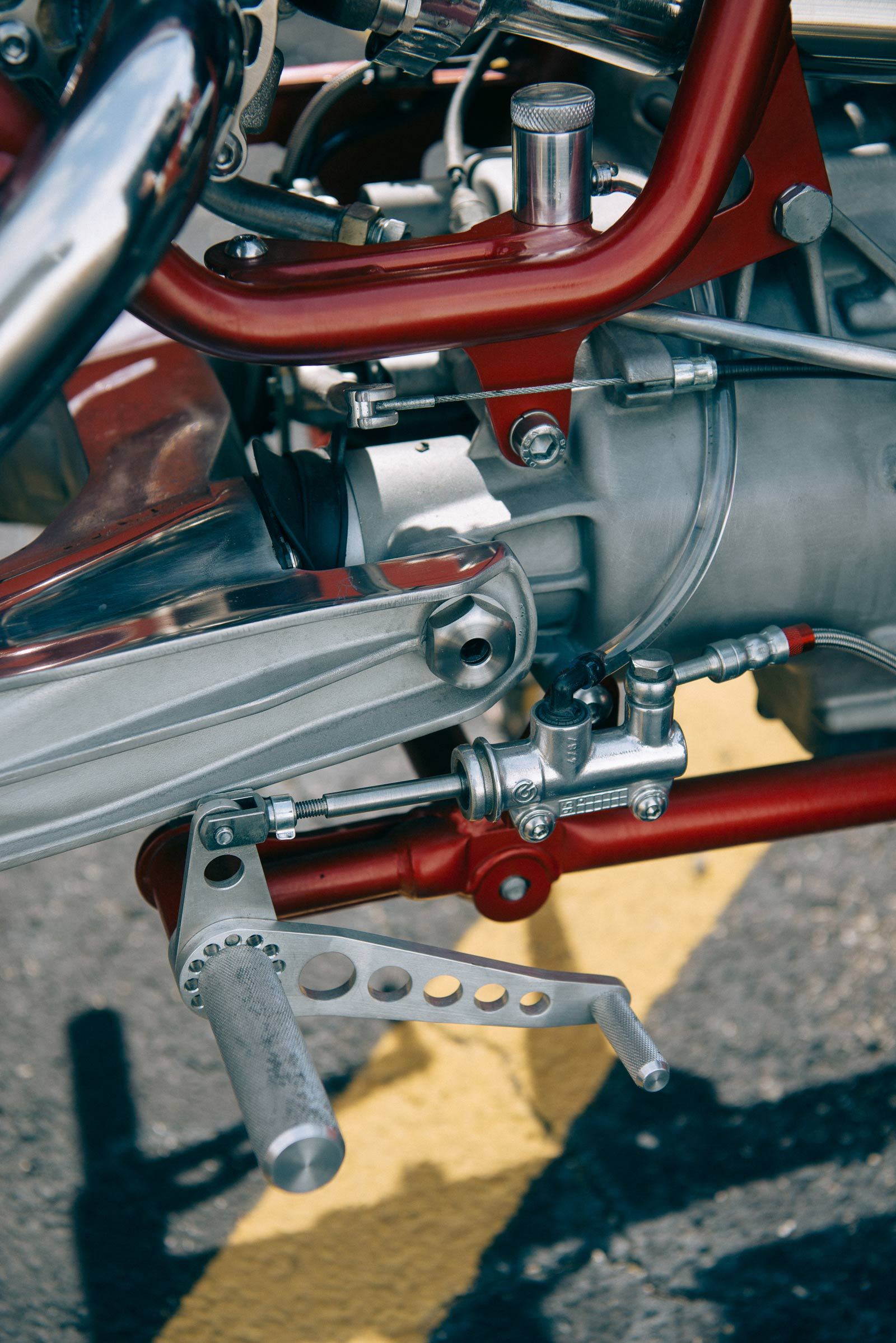 What is interesting the frame is original. Just powder coated. What a beautiful machine this is then… That You can modify so "heavily" add a turbo and all the custom equipment required for it to run… And no mods are needed for the backbone of the construction – the frame.
The most visible difference is the tank – which was obviously hand made and polished to "a mirror" look.
Other mods:
Wheels: Aluminium Excel spoked rims.
Front Forks: USD 50mm Marzocchi
Shocks: Custom by Supershox
And just check out these photos. It's 100% engine porn (and my new wallpaper)!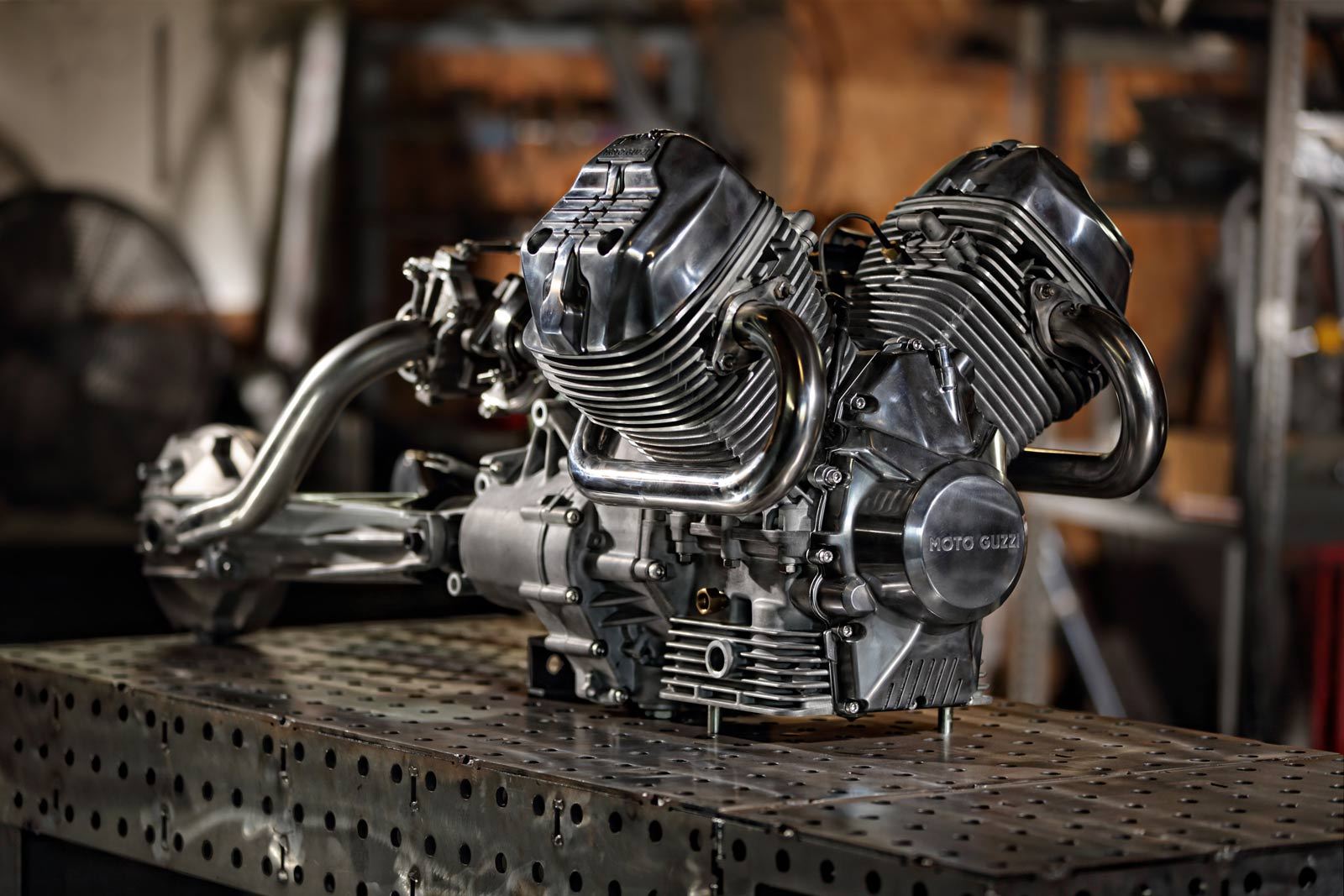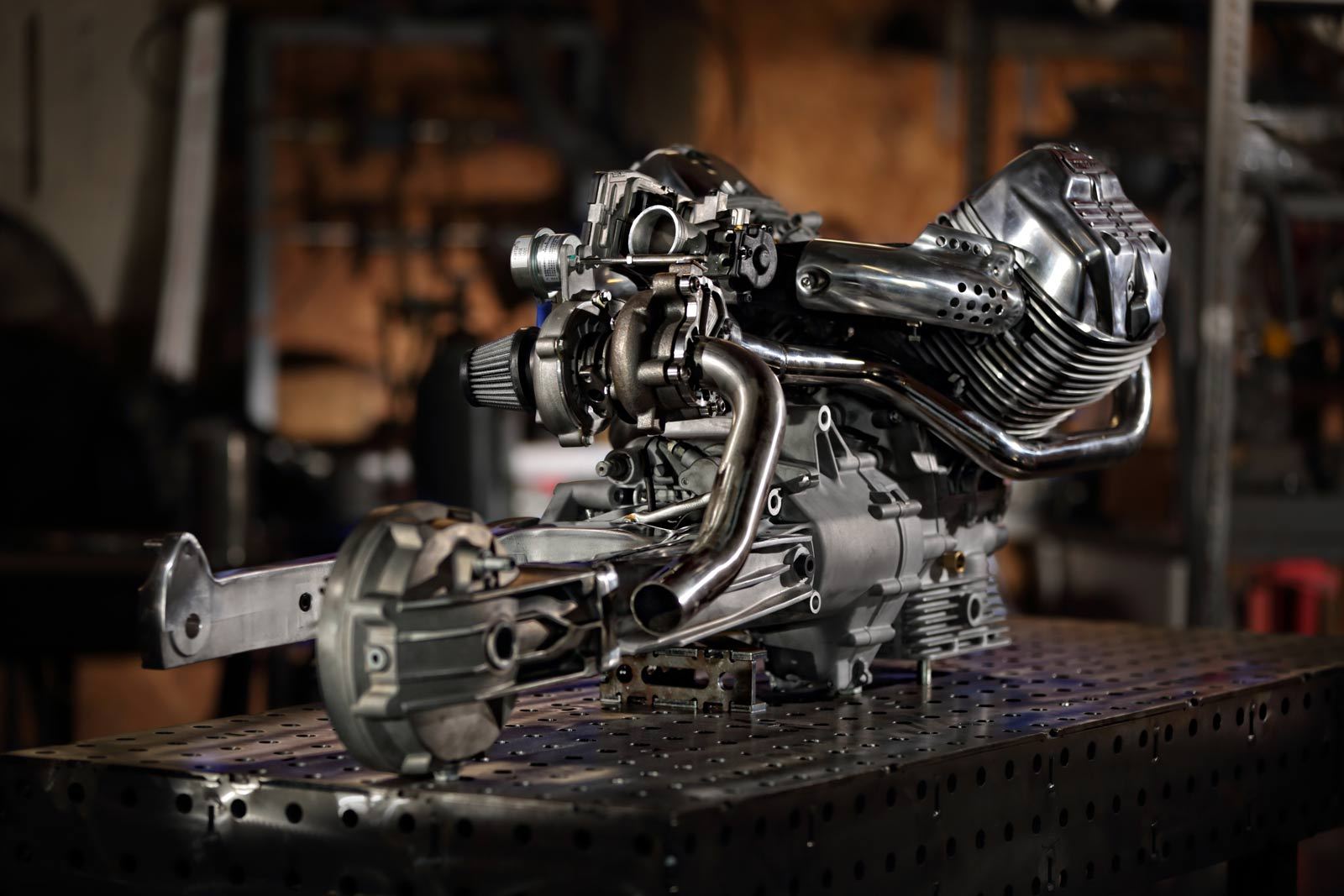 Source: Ironandair.com | rodsmithcustoms.net | Photos: Grant Schwingle & Valen Motors
Comments
comments