Let's stay with Italians. This time it's Ducati Hypermotard "Hektor" with retro – wood, leather and metal treatment. Just imagine a story…
6 guys got together: Mechanic, Boatbuilder, Metalsmith, Leatherworker, Photographer, and Bike builder. Quite a mix of worlds and talents. These guys decided to build a motorcycle – inspired by "old race cars, airplanes and boats". Chose a rare donor bike: a Ducati Hypermotard (very contemporary and not so popular thing on the roads). And on top of that, someone added: "Let's make a photoshoot in an old cathedral. Yeah, this will work!". And here it is!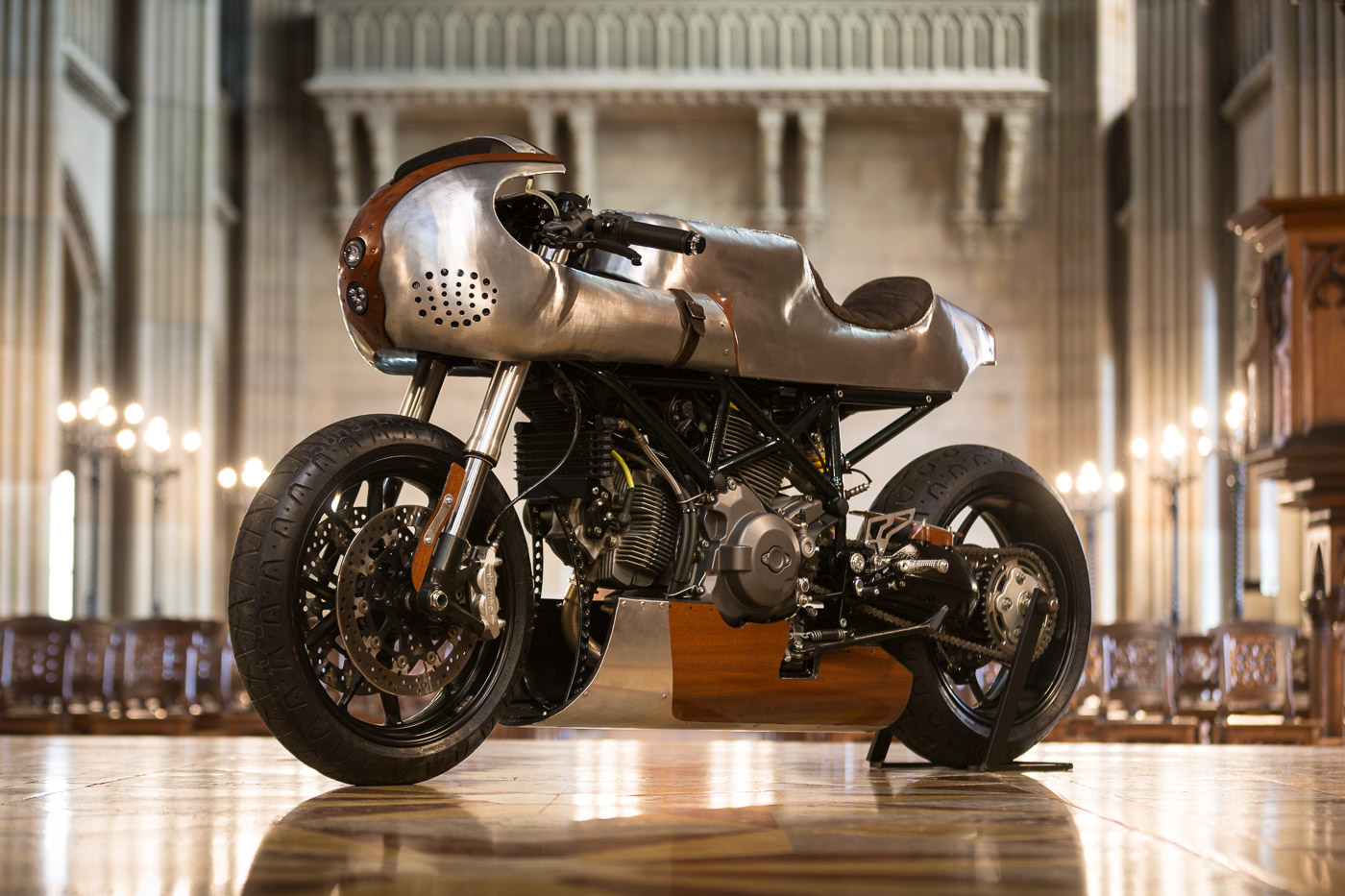 Ducati Hektor: prepared a motorcycle for Tresor Contemporary Craft – an event in Basel that promotes traditional design and building techniques.
And the result is very impressive.
Mechanically – it's still almost stock. Some changes were applied to the exhaust so that it could fit under the belly-pan. Visually – hammered metal, deliberately imperfect finish and visible welds… with leather here and there and wooden accents. Brilliant!
I don't feel like writing anything more is needed – it's 100% pure craftsmanship and Italian beauty. Just admire the details of Hektor on the photoshoot below! For more info – check the sources.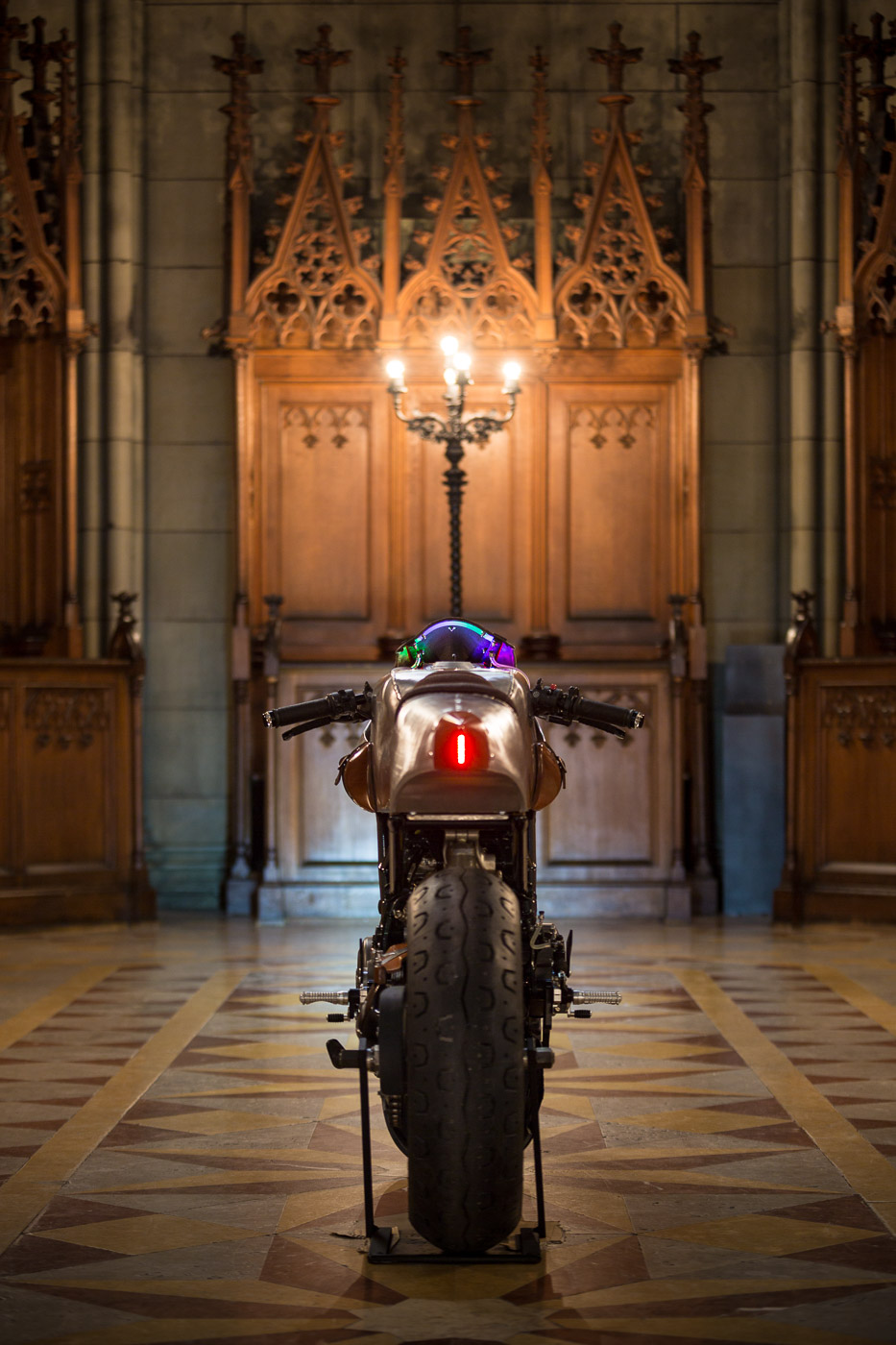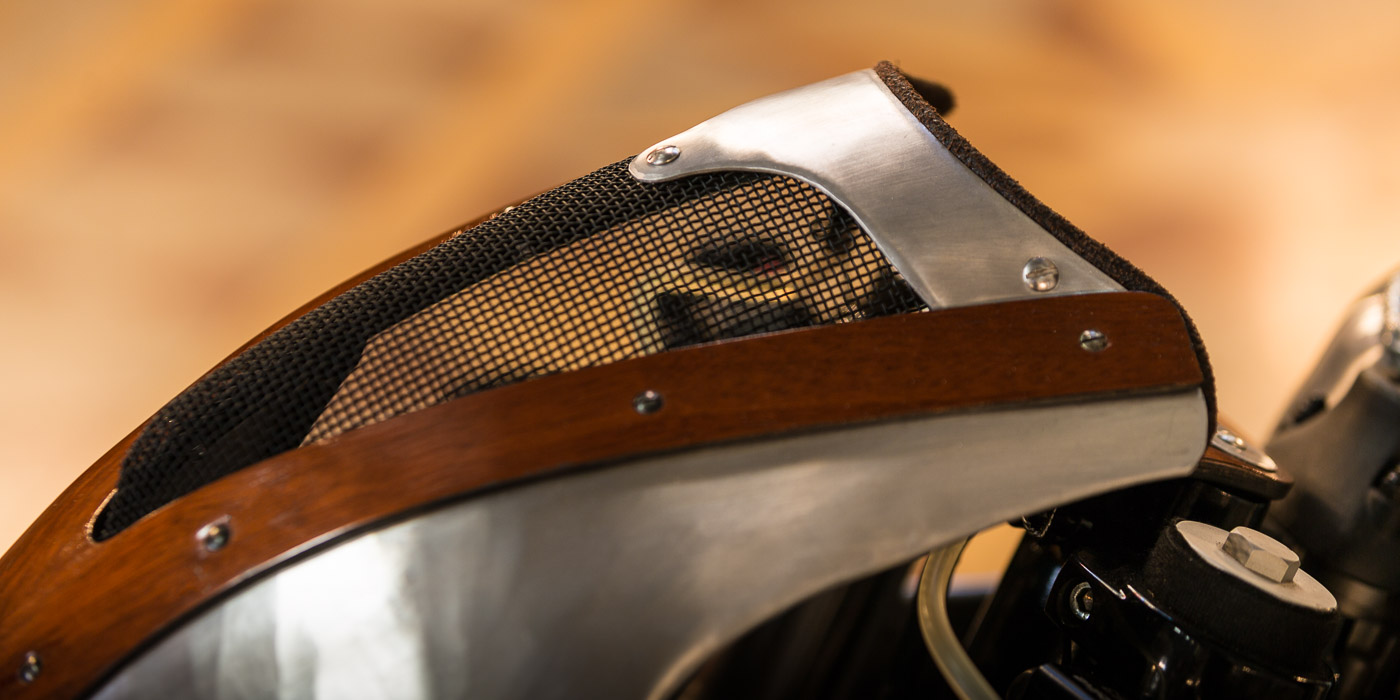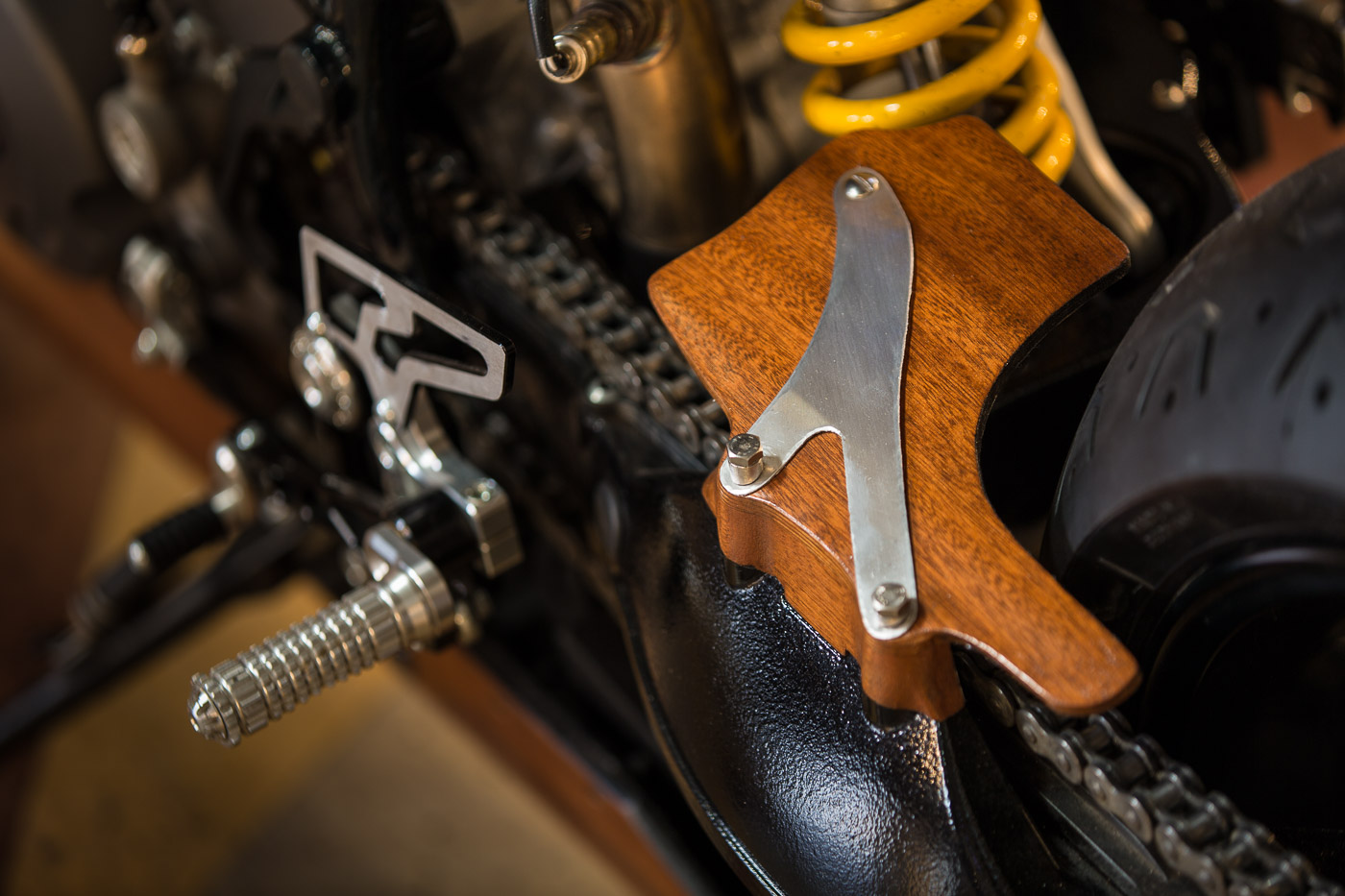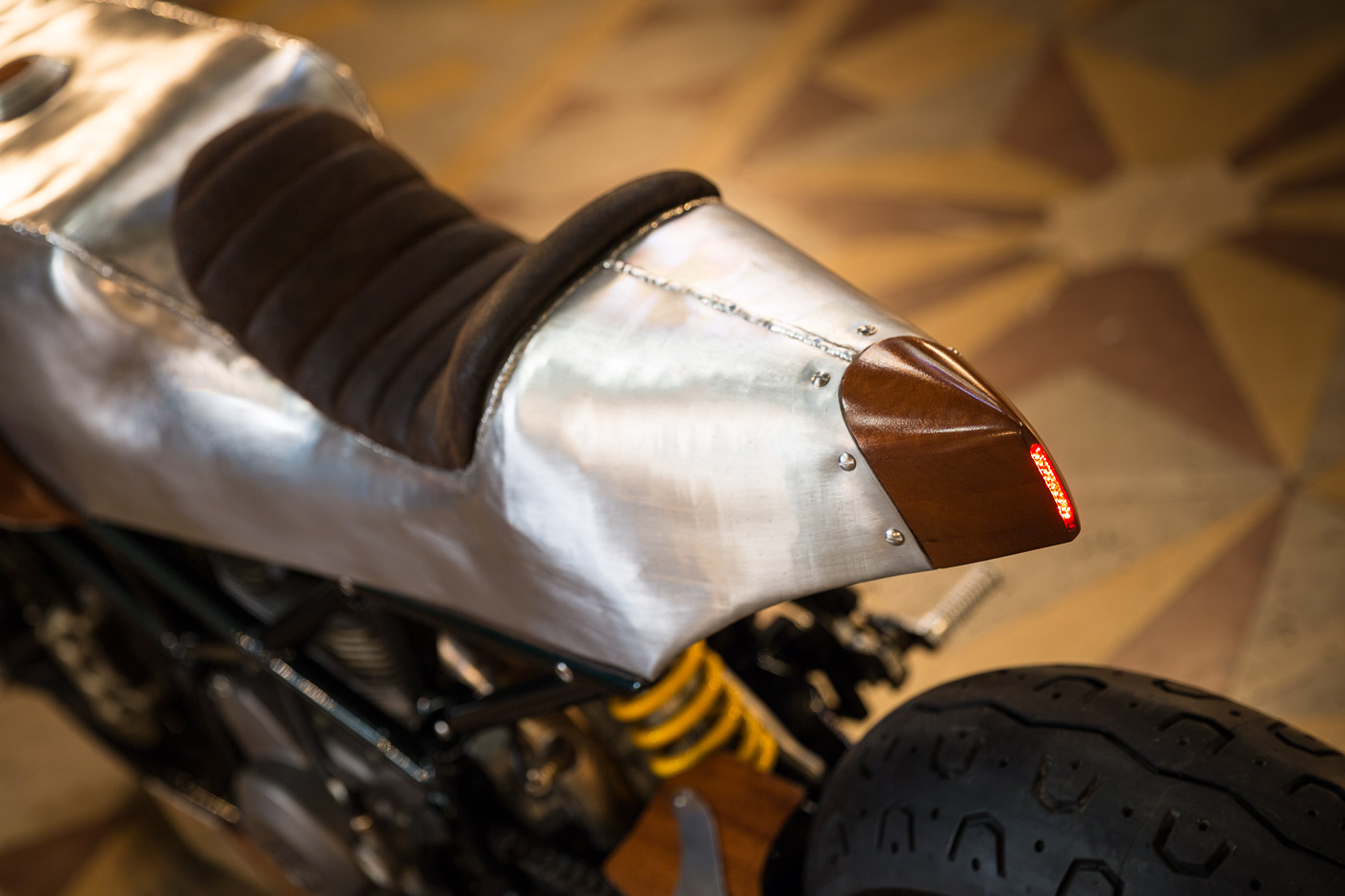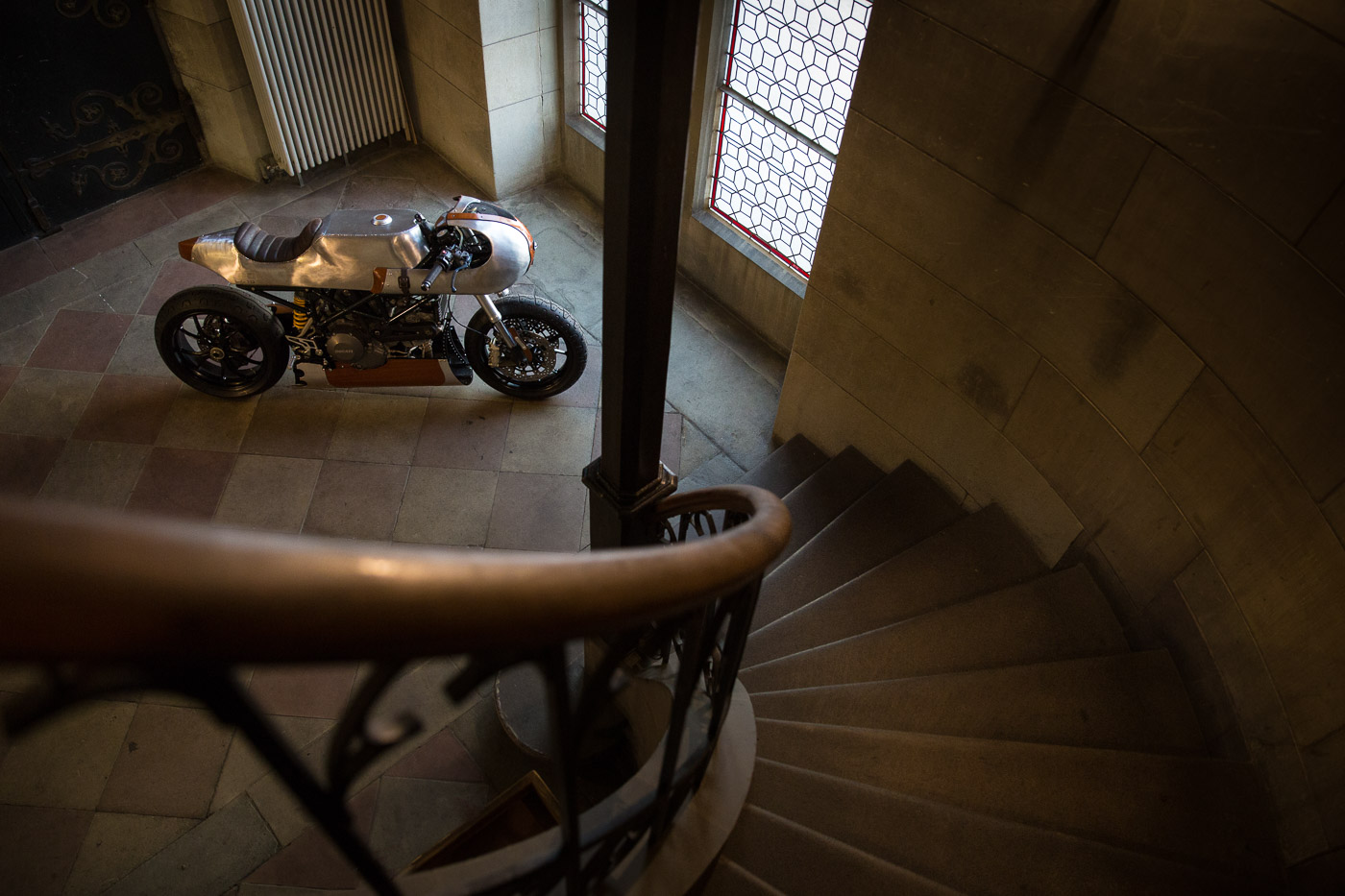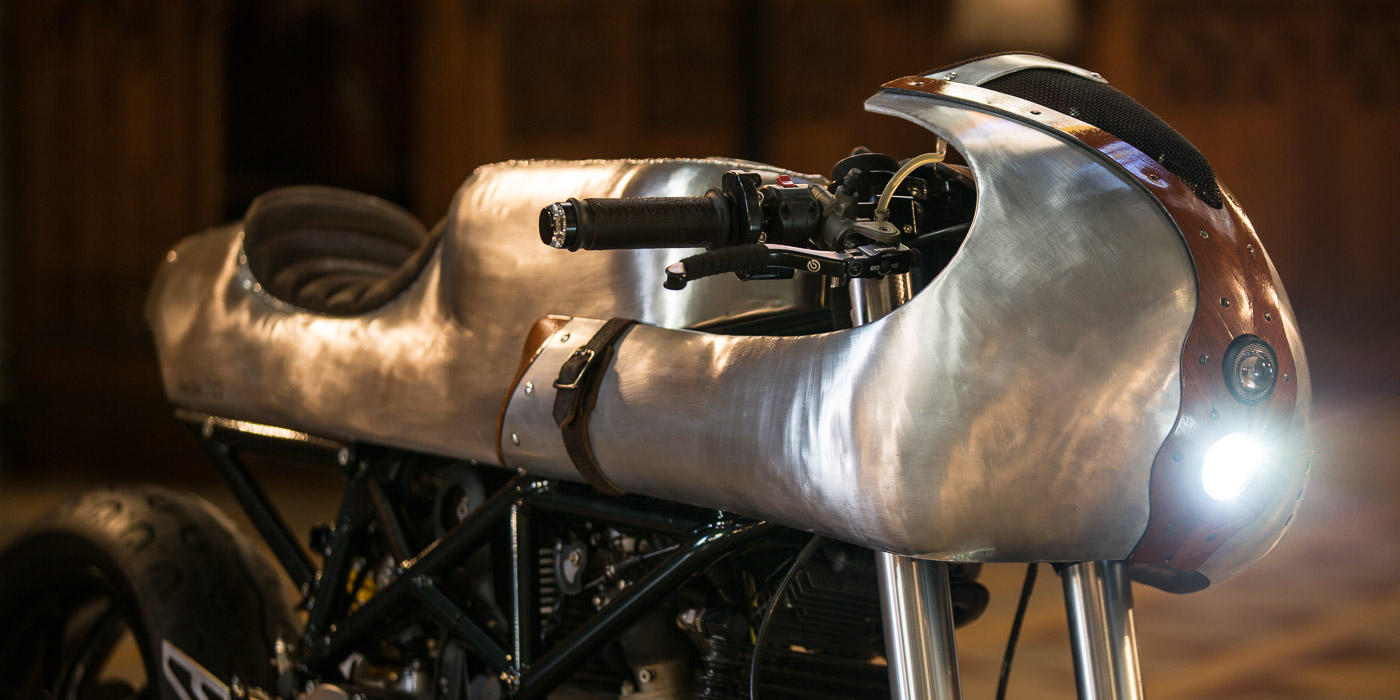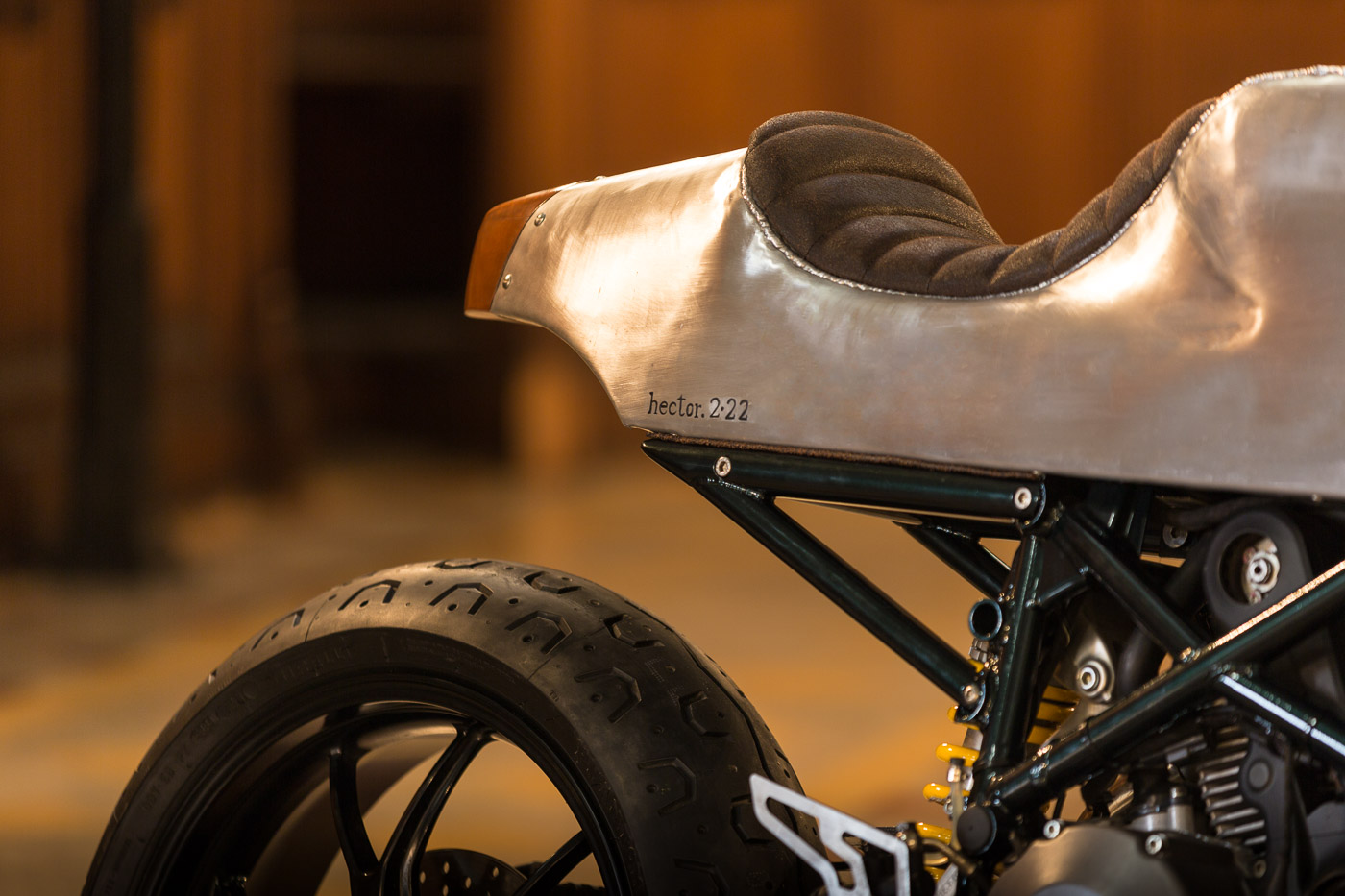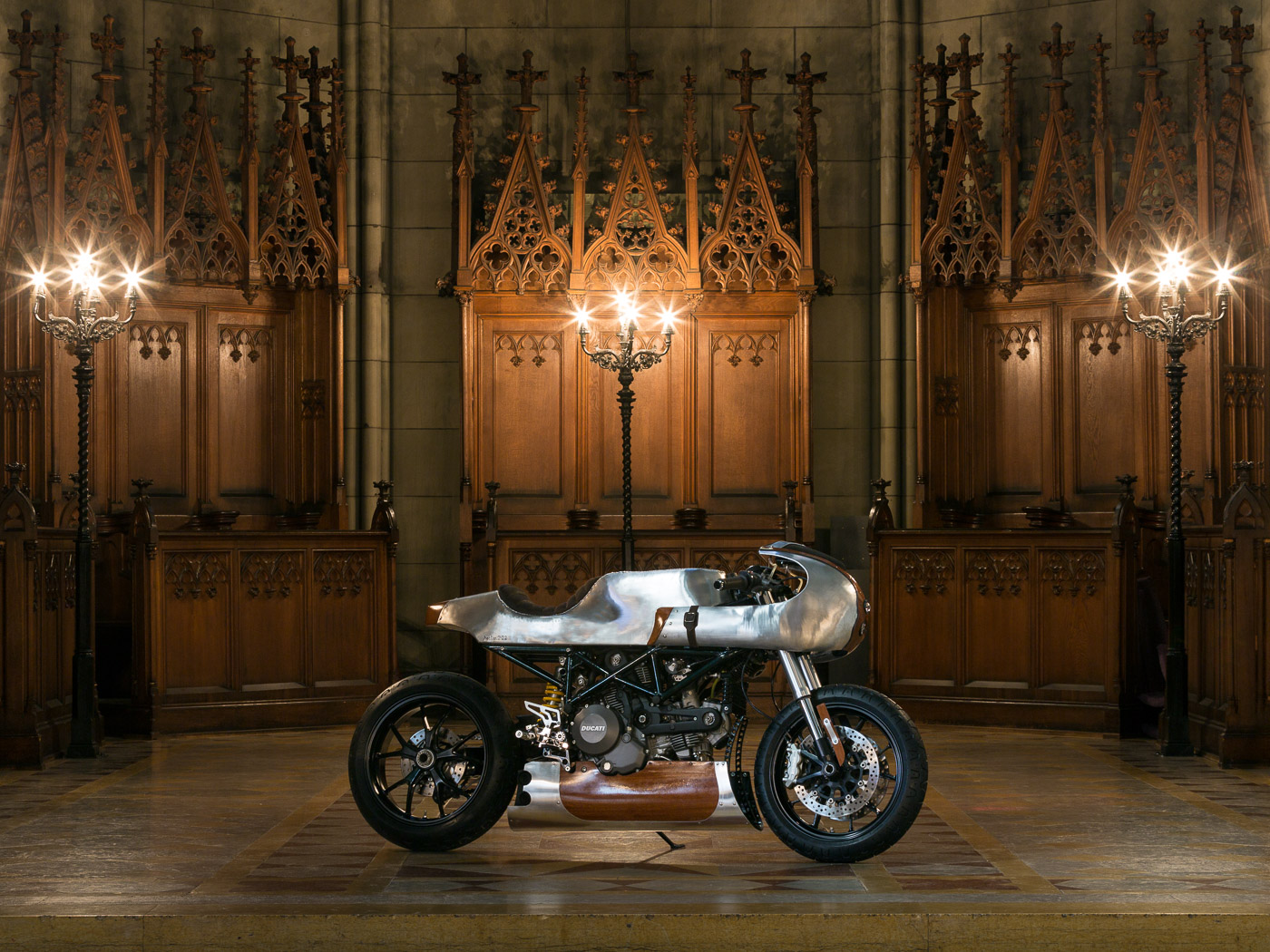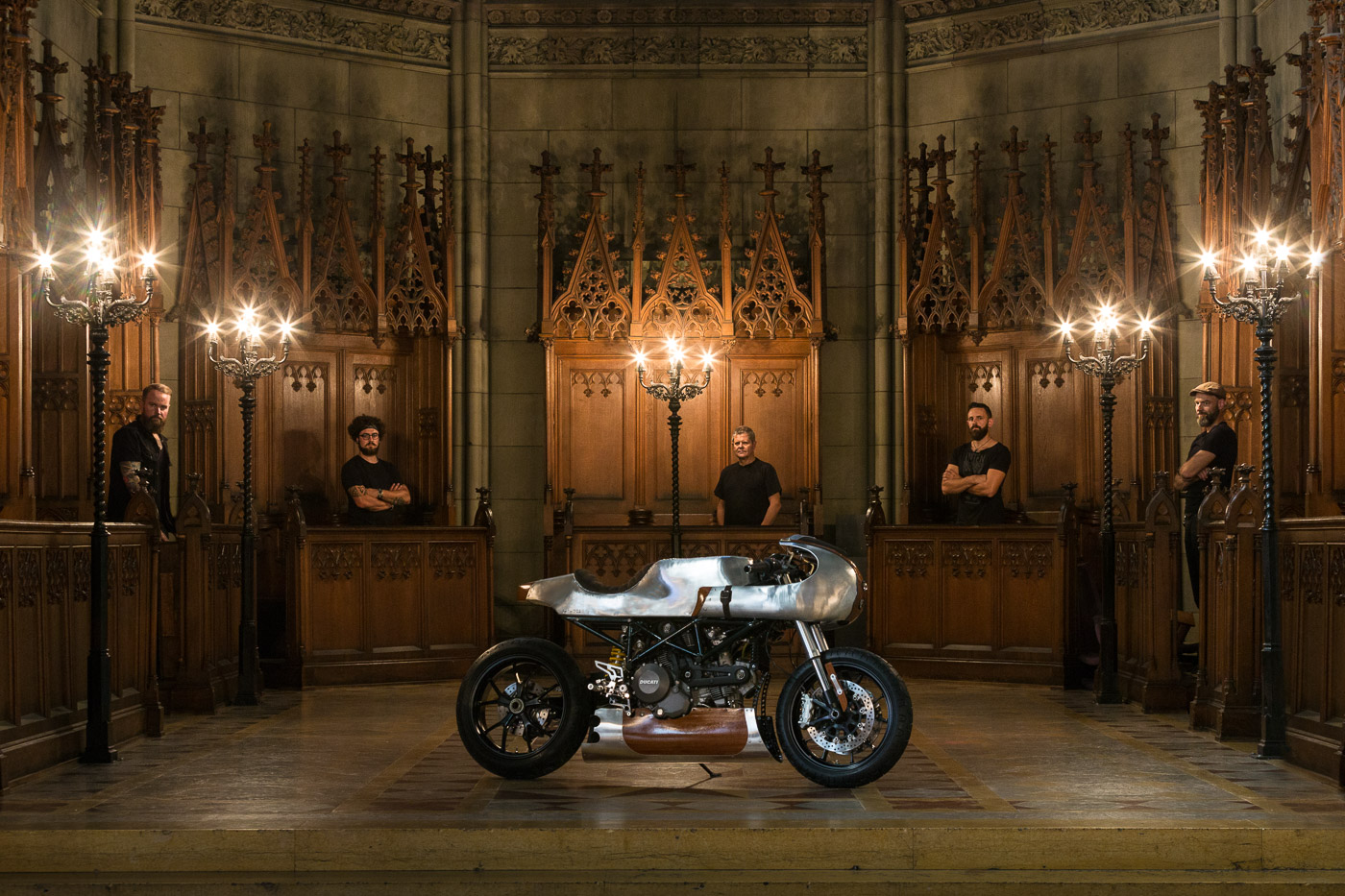 Source: beunique222.ch | Build details: http://www.tresor-craft.com | Photos: Markus Edgar Ruf Konzeptionelle Fotografie & Gestaltung
Comments
comments