It's Wednesday – so it's time for a new post. Let's make another compilation. There are so many nice bikes to show. And I just realized that I didn't post any Top 5 Yamaha XJR list yet. Strange since it's my kind of motorcycle… retro muscle, street bruiser.
So here You go, below is the list of
Top 5 Yamaha XJR based builds
1. XJR1300 Yard Built by Iron Heart
Quite recently featured on this blog. It's an example of ABC cafe racer build – focusing on style, some unique touch from a clothing company. Less performance and construction changes.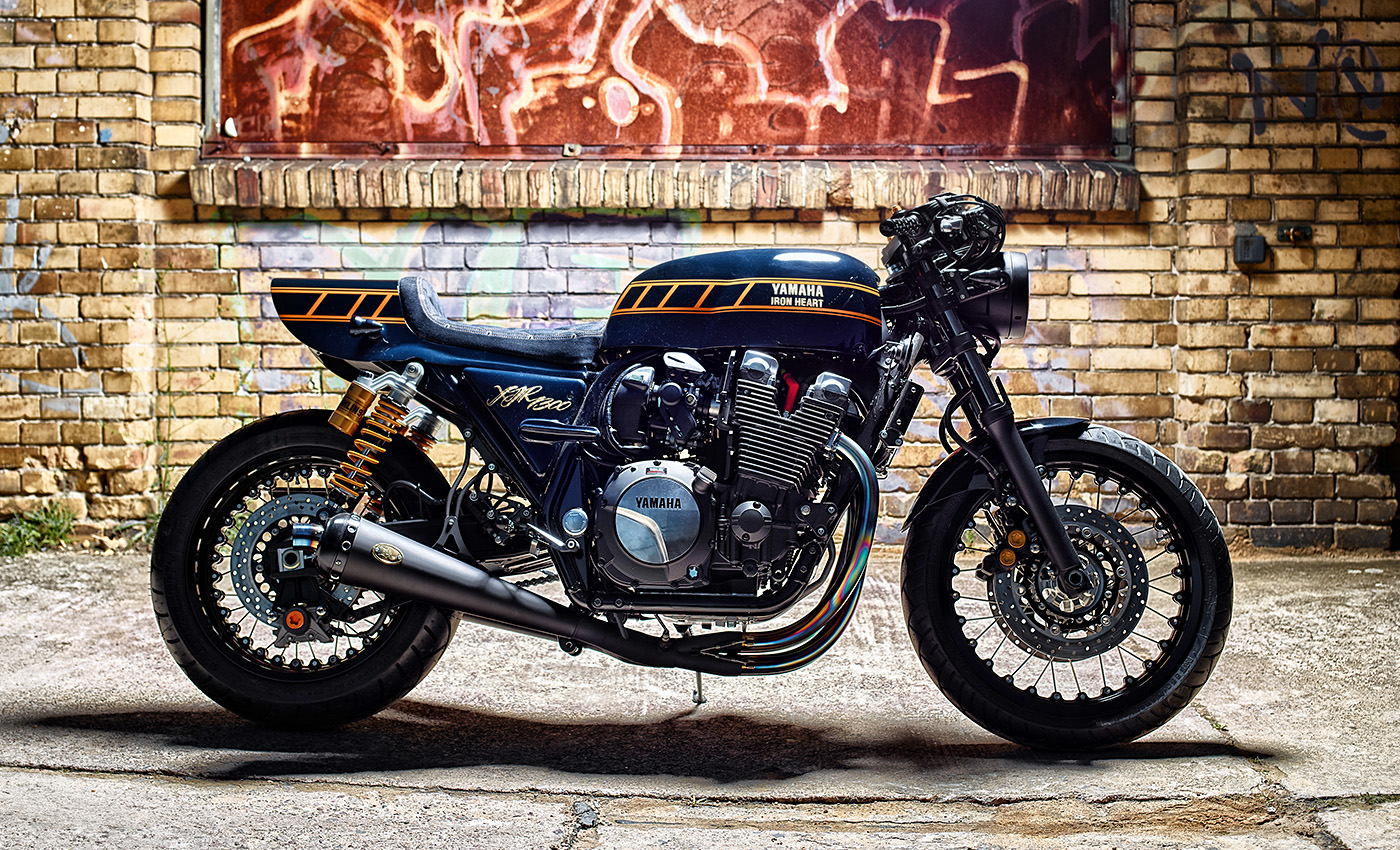 More info and sources in this caferacergarage.eu post
2. Yamaha XJR1300 "Ronin" from Motorrad Klein
Featured also here last year. Beautiful build with serious performance upgrades in place (USD forks, air intake and exhaust, single-sided swing arm)… It's a beast.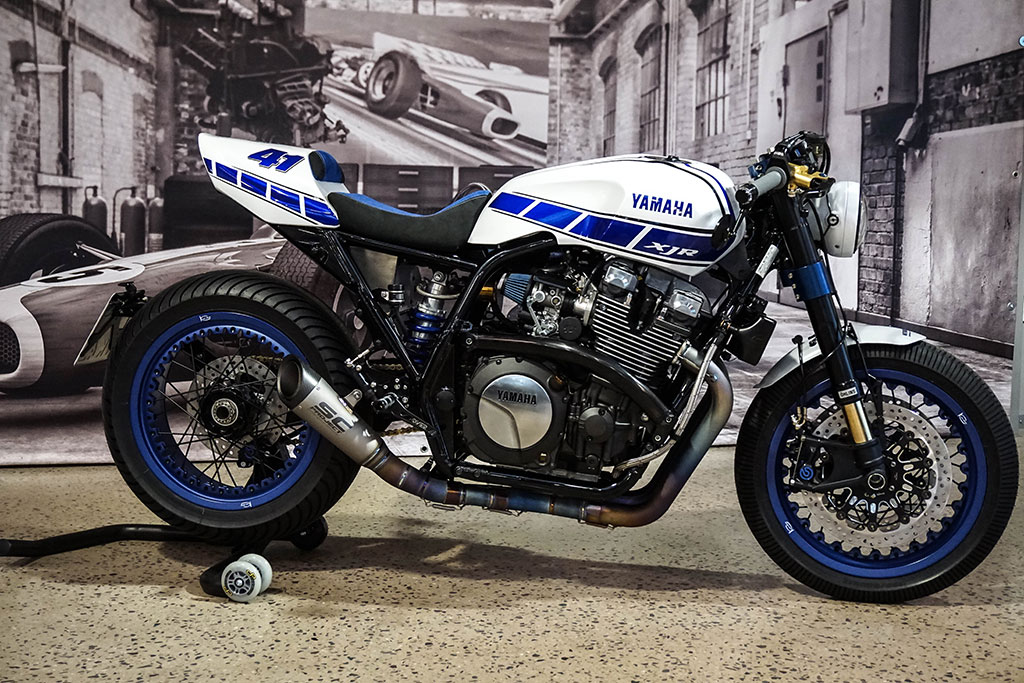 More info and sources in this caferacergarage.eu post
3. Yard Built XJR1300 'CS-06 Dissident' by it roCkS!bikes
And another Yard Built project. Style and performance. Cool fairing, very contemporary paint job, and some serious customization took place to create this mono tank-seat piece.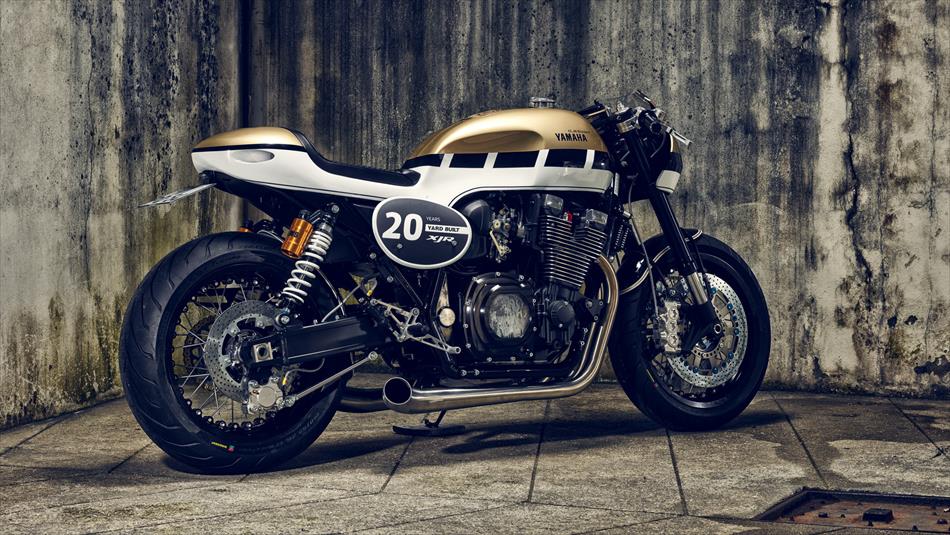 Source: Yamaha Yard Built
4. Yamaha XJR1300 flat tracker for Valentino Rossi
…built and designed by the folks from the VR46 Riders Academy together with master designer, Rodolfo Frascoli. Valentino Rossi is a legend that needs no introduction. Not everybody knows that he has a race track on his property… and it's not all tarmac. So what better gift can You get from Your team? A Yamaha modified to be a flat tracker…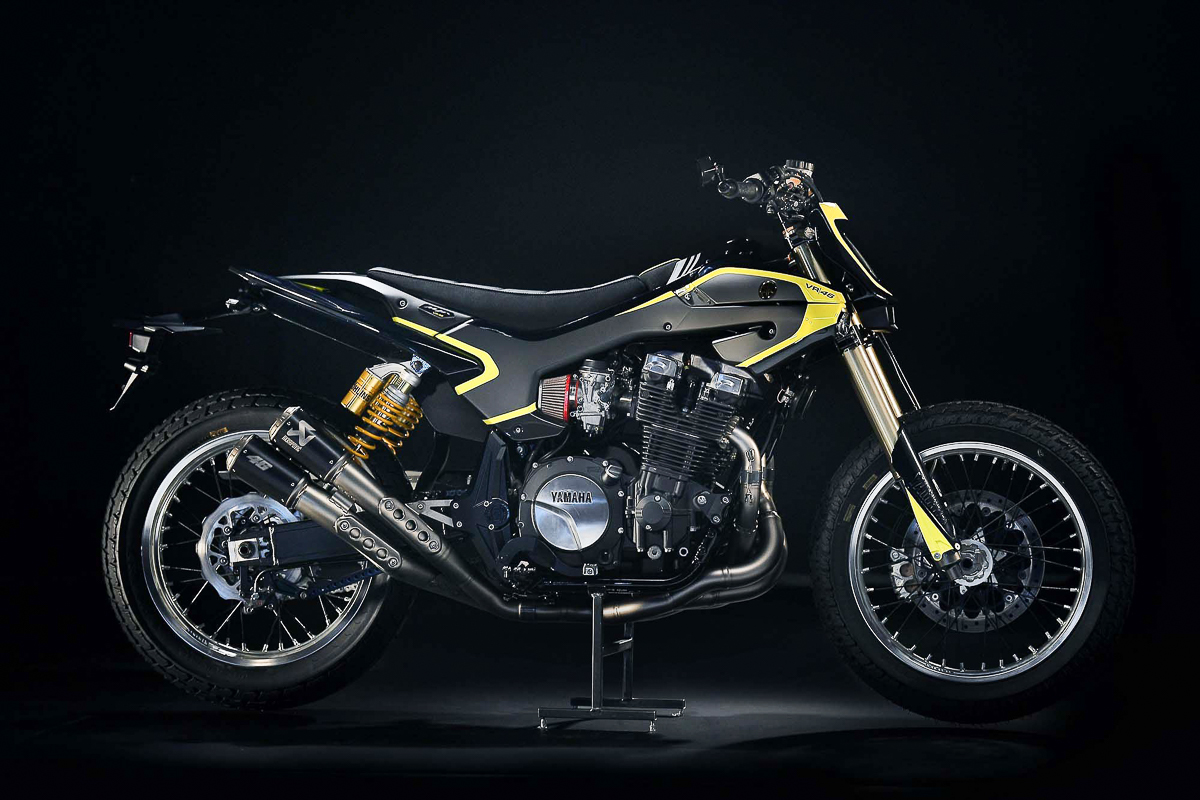 Source: BikesRepublic.com
5. XJR1300 Guerilla Four by Rough Crafts
Dark, metal terror. Fat tires. Different from other builds. The mix of dark, on black, on matte is properly scary.
Taiwanese builder Winston Yeh joins the Yard Built family with breath taking take on the iconic street bruiser, creating an even tougher, meaner, stripped back machine.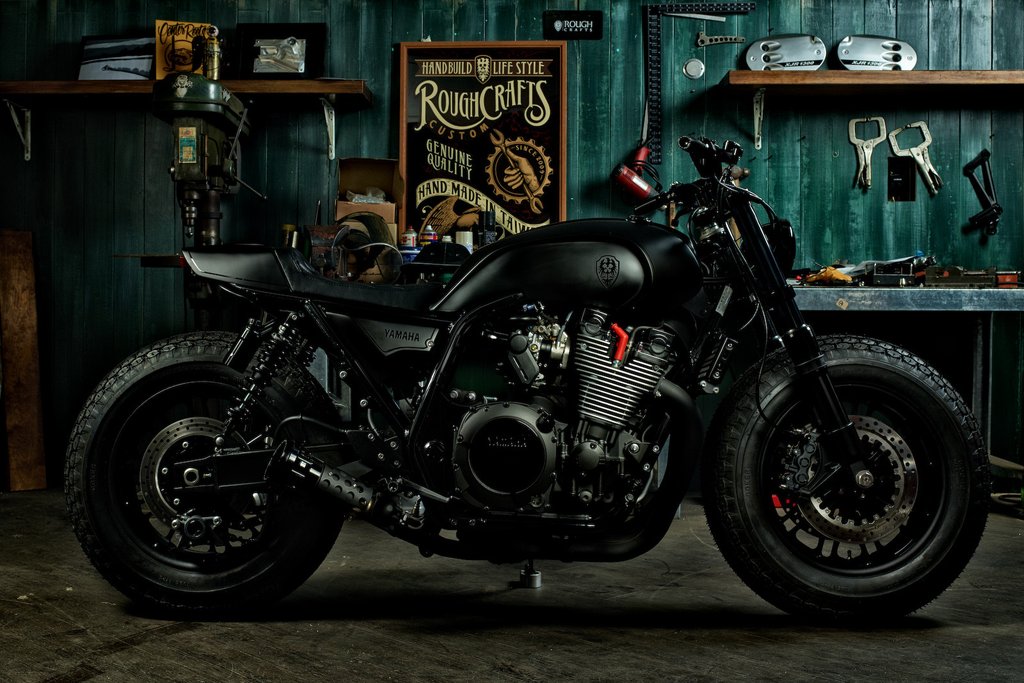 Source: Rough Crafts
PS. It's not a best to the worst list – the purpose of this post is to show a few best looking modified XJR's. All numbers are equal… and 3 of them are from Yard Built program. 4 of them have spoked wheels 🙂
Please check out the sources links under each photo for more info and detailed photoshoots!
Comments
comments