Another Inazuma project, another muscle bike. Looks like it is really becoming my mission to promote GSX1200 based transformations. But this time it's not a cafe racer build… but a Scrambler – by Massimiliano Satta.
This build really reminds me of my own project in many ways. But Massimiliano took a little different approach. Personal and out of any standard custom definition or segment. And I like it! It's a mix of styles – a Scrambler with some Cafe Racer inspired accessories (like bar-end mirrors).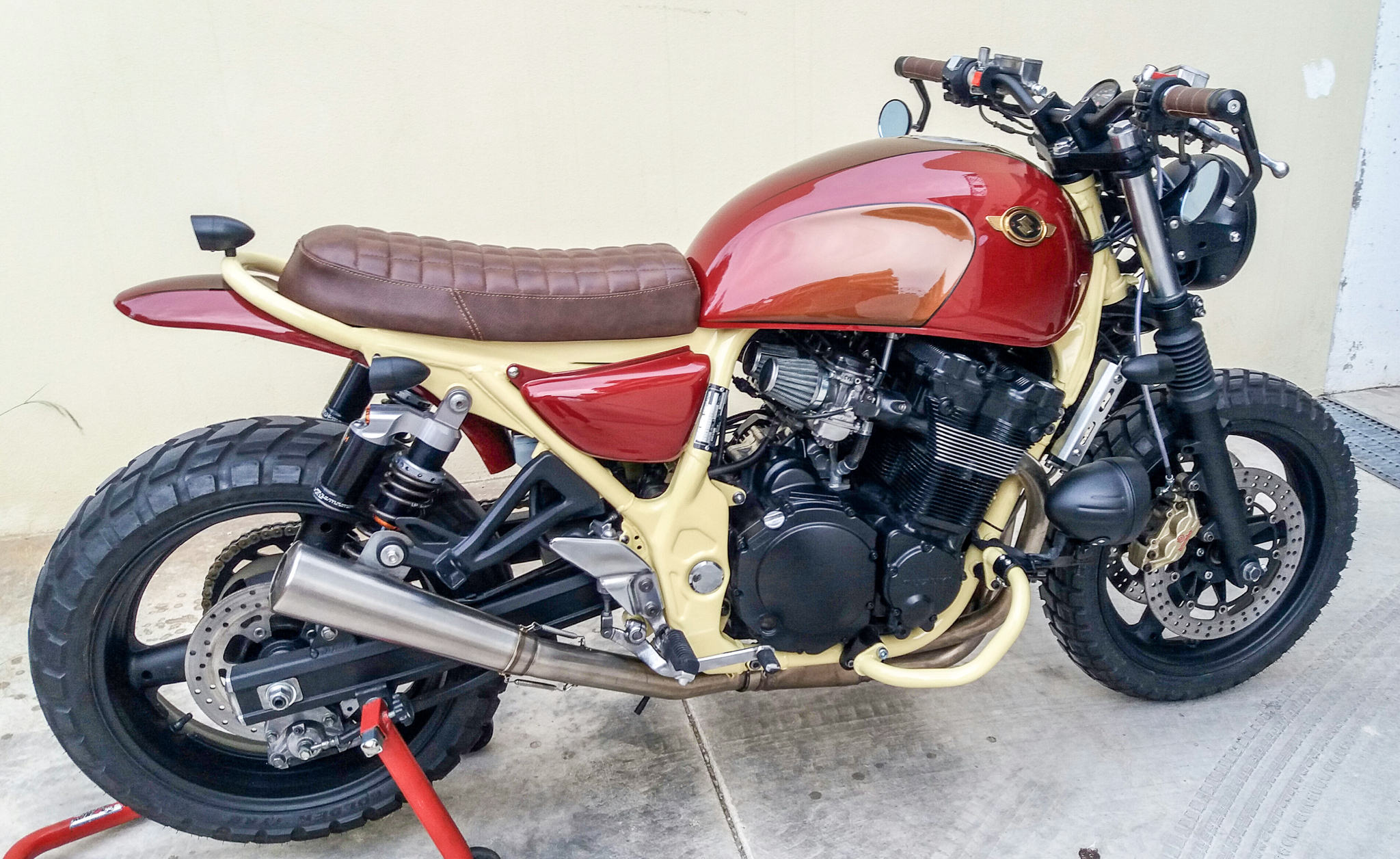 Massimiliano was racing with Yamaha R1 in Italian Championships for about 10 years. For various reasons he left the track and devoted himself to customizing motorcycles. What is beautiful about this story (and any story that ends with career and life changes) is how awesome the motorcycling world is. Here we have a sports bike racer that switched to a more offroad and naked bike world for fun…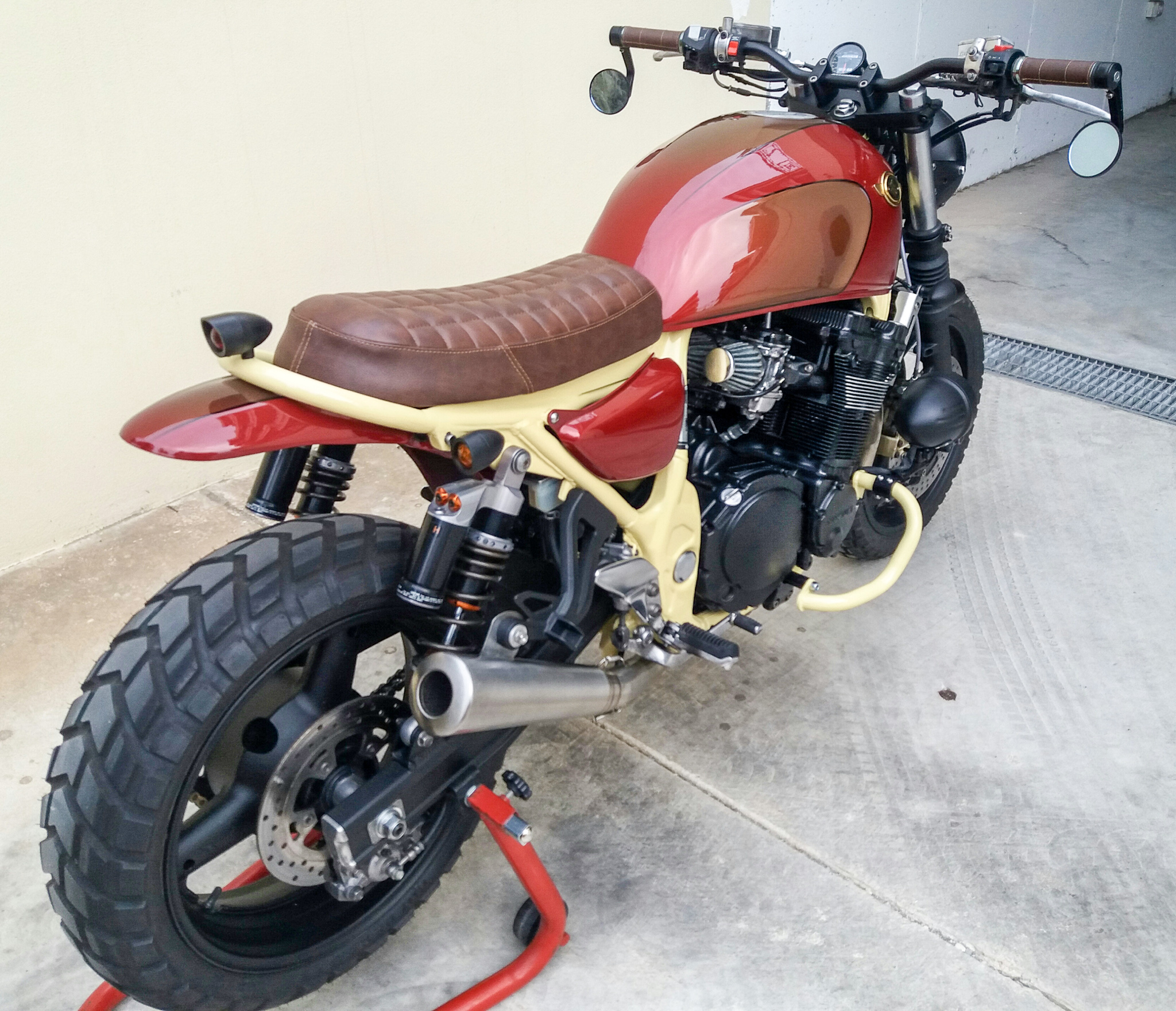 About the build
What definitely stands out here – is the frame color. I know how hard it is to actually decide to choose something different. As everybody goes with black and general darkness – it's easy to ruin the whole build with just this one detail. As the frame is the backbone of the whole project – it's the most difficult thing to change afterward – it takes a lot of work to eventually remove it (again) and prepare for another powder coating.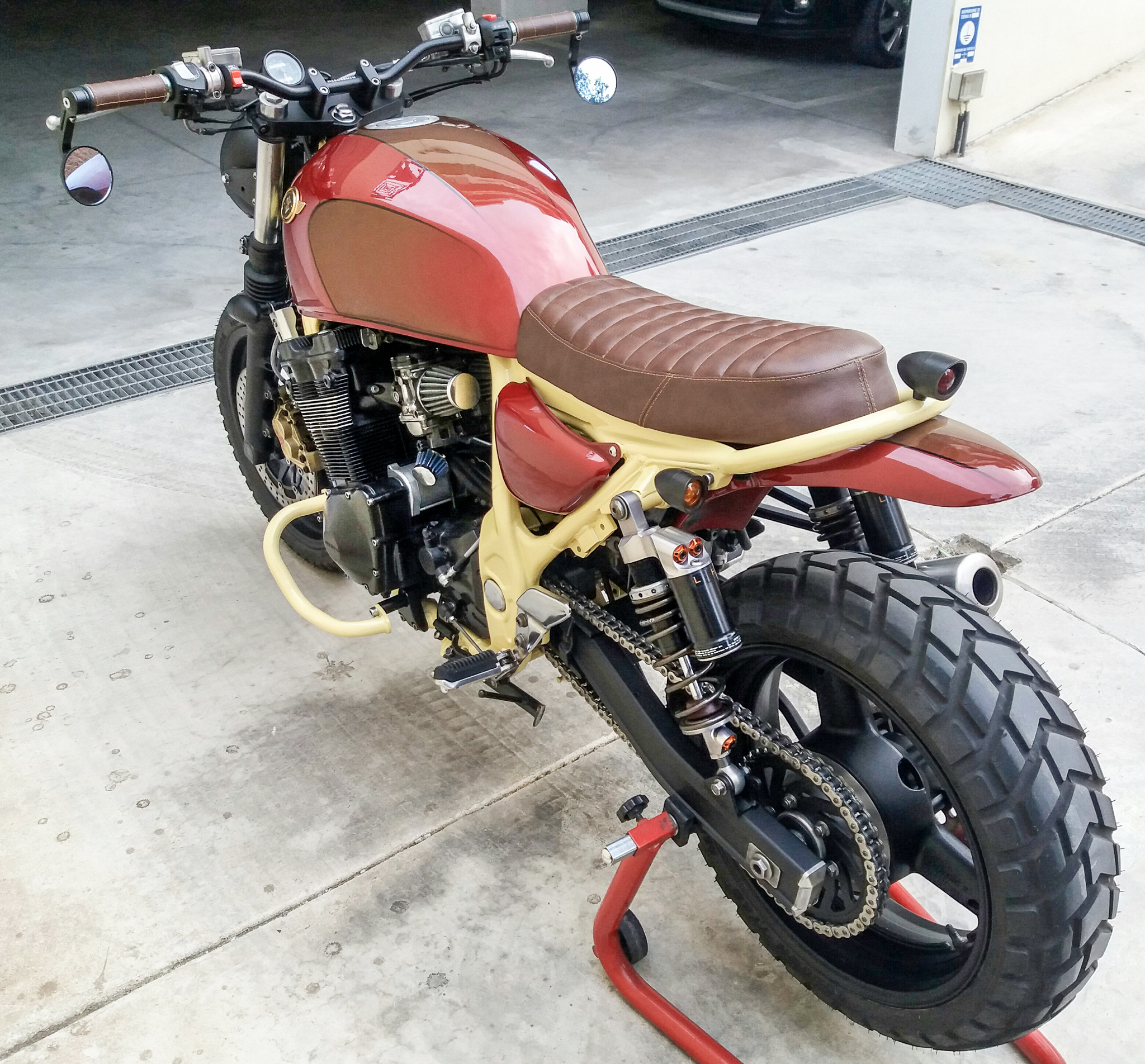 Massimiliano decided to go with this light colored frame (I can't name the color, I'm a man and I only can differentiate about 8 colors!), connected with elegant Bordeaux (this one I googled to confirm when the builder called it;) ) with a brown leather finish. Brave combination – and I think it works. It's different, probably generates some mixed feelings and very polarized response, but I think it was also the point to stand out a little.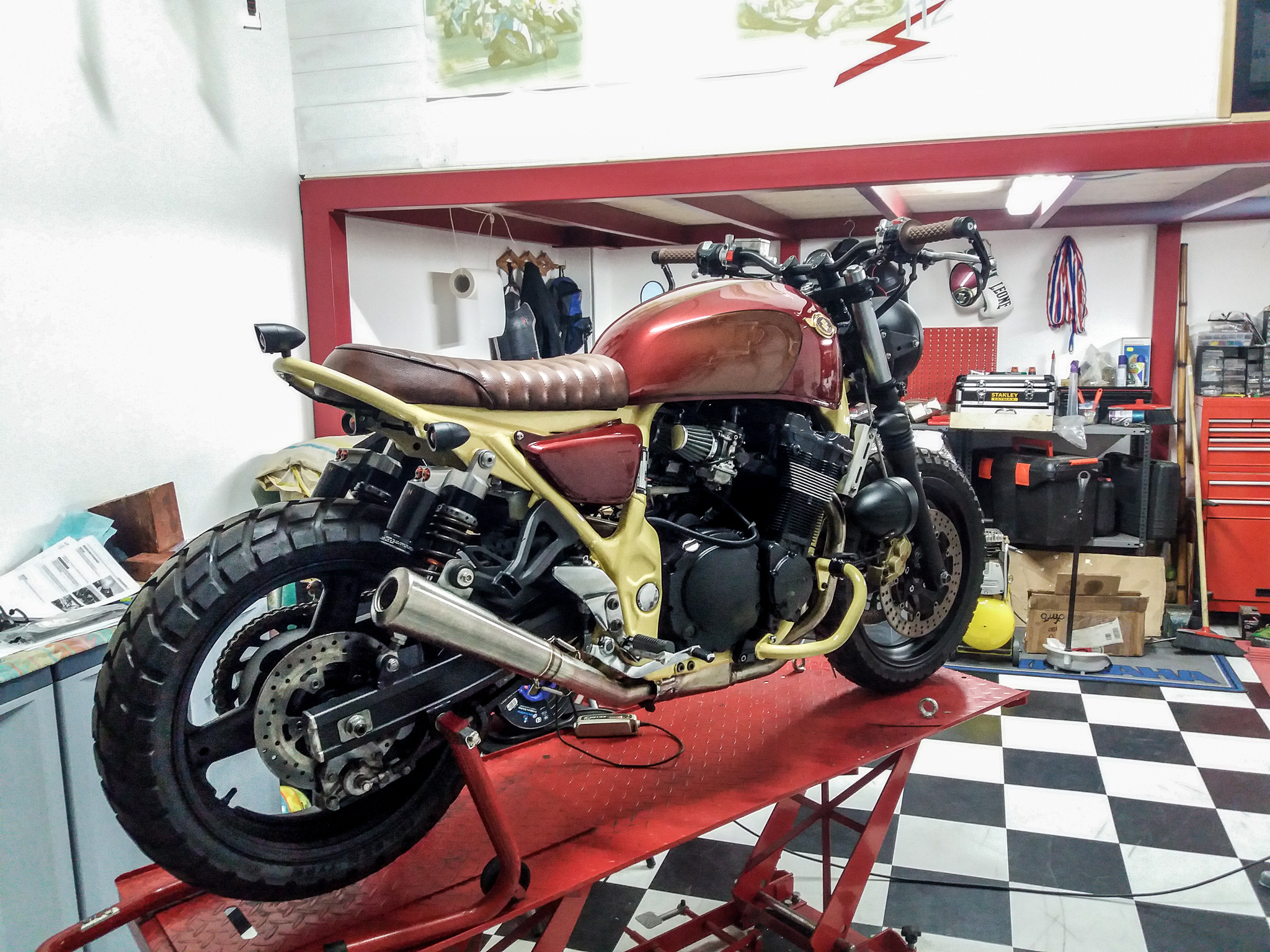 Regarding the modifications.
I like the seat line, that is smaller than the frame. Makes the rear loop stand out, and leaves room for the rear fender (practical and looks cool). This was something that I would really like to have during my "Inazuma" experience. The wide and flat handlebar, with brown leather grips, fit the general stance. Minimalistic instrument and classic headlight – fit the style guide… The low mounted extra headlight gives the offroad credit.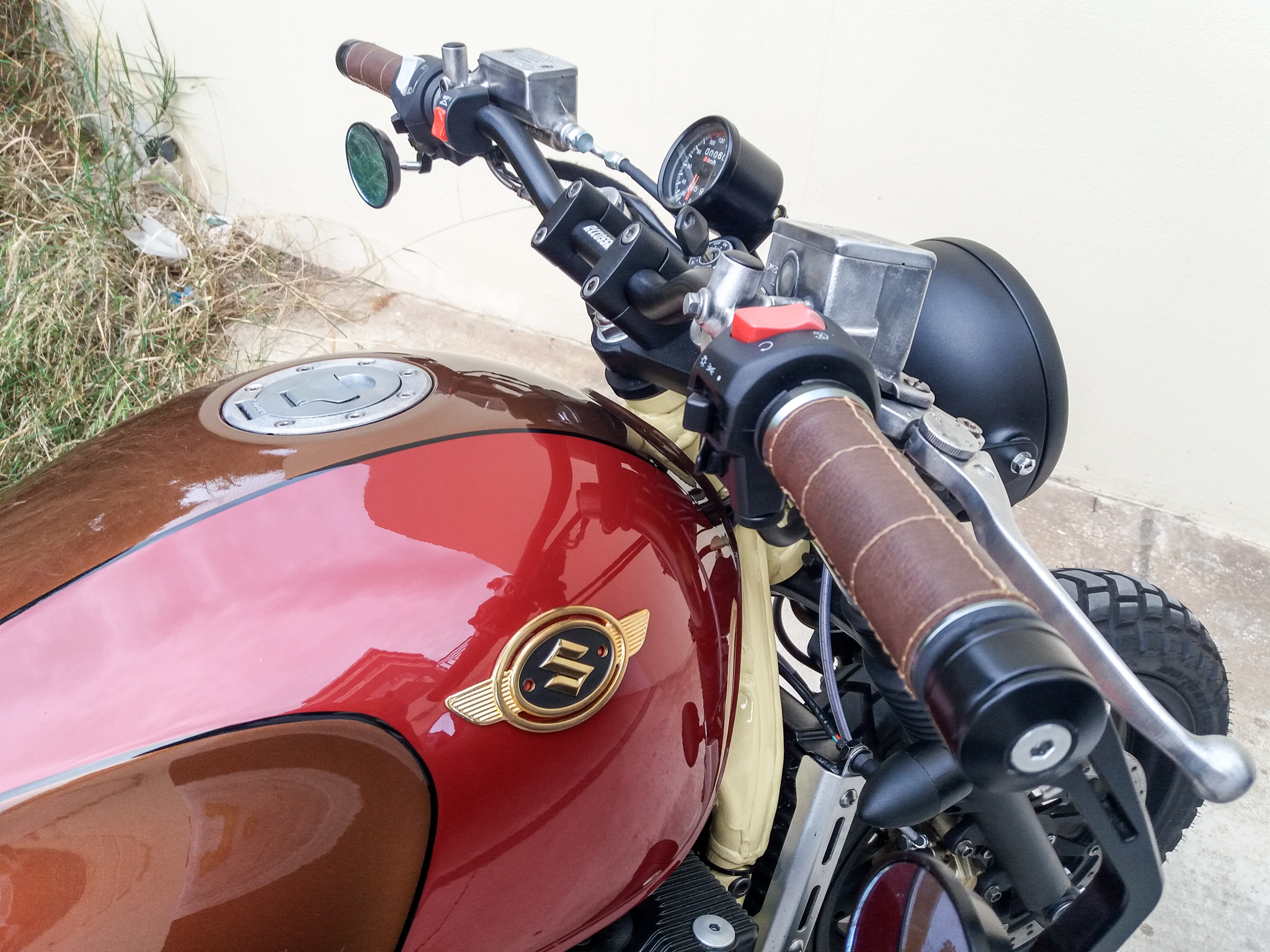 On top of it all, we have fat all-terrain tires and rear shock absorbers upgrade – these are fully adjustable WP shocks! Quite an upgrade over stock Inazuma suspension.
What I would definitely change – is the plastic side covers. After exposing the upper part of the frame with the custom-made seat – they don't quite align with anything else on the bike. But it's not something You can't easily upgrade. Plus I can bet $20, that the mirrors work better facing upwards 😉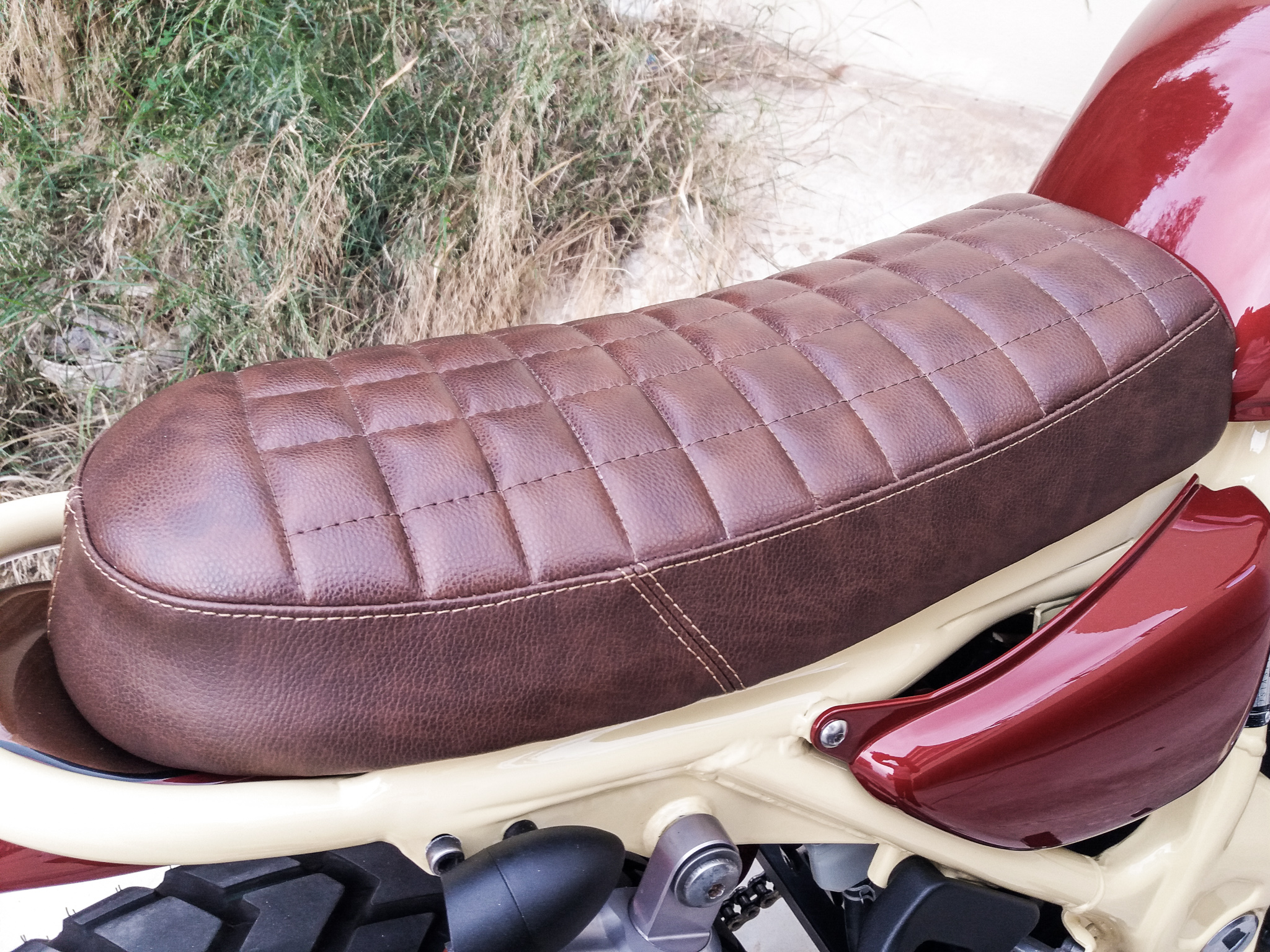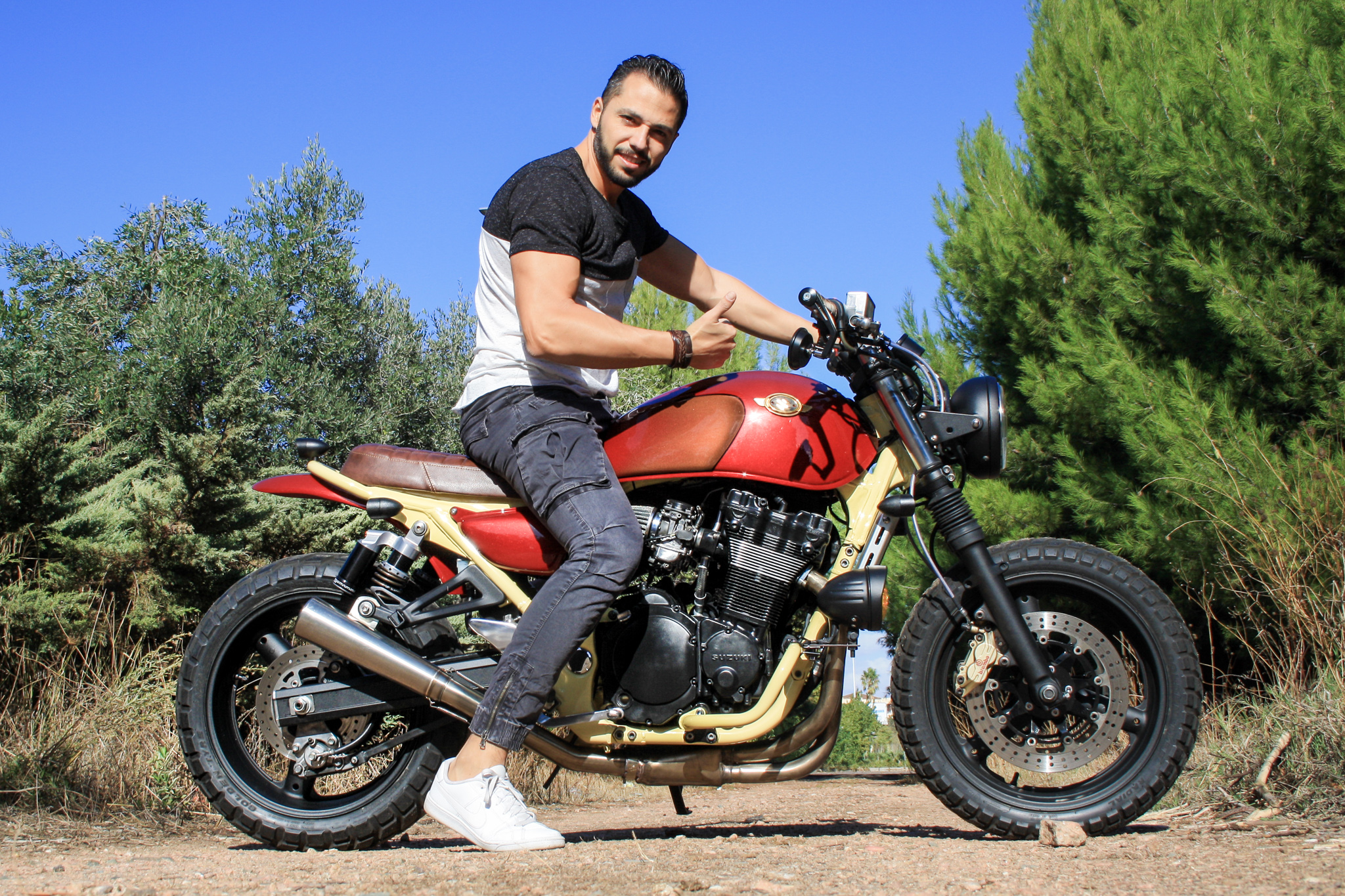 You can follow Massimiliano using the link to a Facebook profile below. Thank You for sharing!
Source: Progetto Cafe Racer
Comments
comments