A post from an archive. I remember seeing this thing in 2014 before I even started thinking about this blog. I know that this is not a "Cafe Racer" build or any other modern segment that I usually write about. But this blog is about showcasing the best builds and the workshops – so it wouldn't be complete without Old Empire Motorcycles piece of art.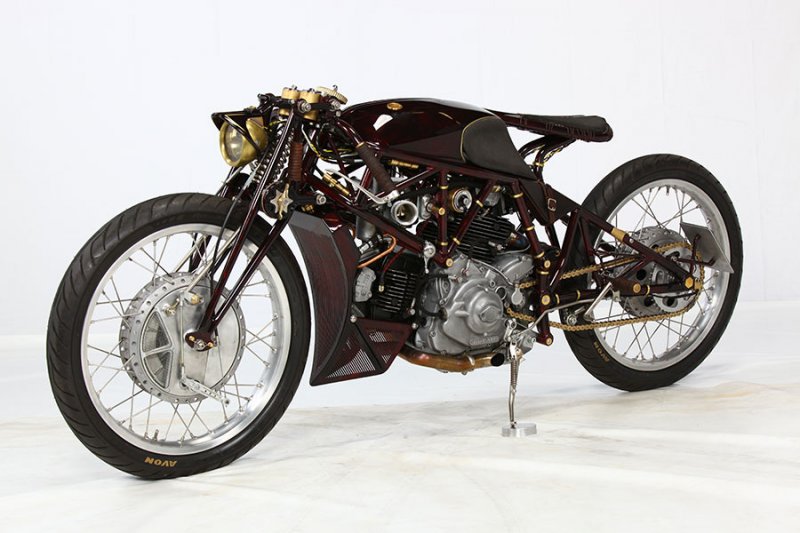 And this one, in my opinion, is the most spectacular.
Believe it or not – this is a 1995 Ducati 900SS
Yes. You can see there is a Ducati – the engine with a dry clutch and a trellis frame, but have You ever seen this concept packed with this old-fashioned styling and colour choice? Board track-racer bars shaped like they're straight from the 30's.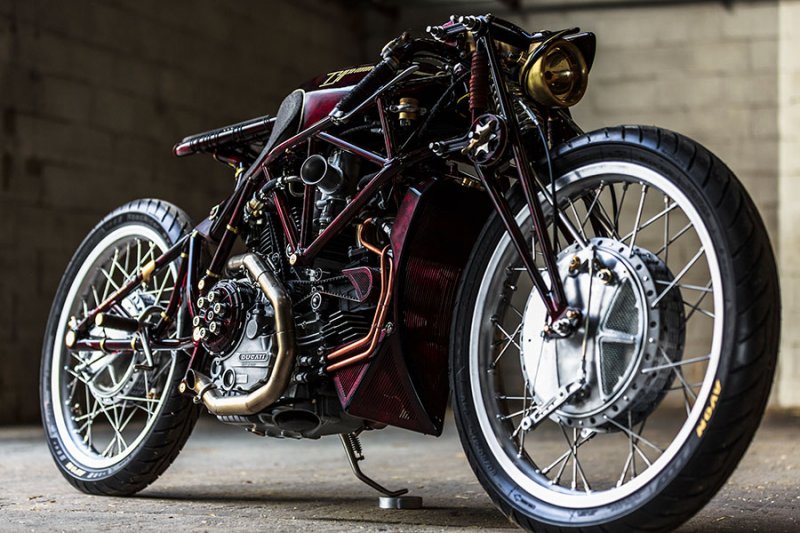 Vintage leather accessories, copper, brass and polished metal finish of the clocks – reminds more of a steam engine surrounding rather than a quite modern (in this context) – L-Twin engine.
The Typhoon is a testament to Great British craftsmanship and design
The 18-inch wheels and suspension straight out of the golden era of engineering. Even the single central spring between the front forks is a thing of beauty.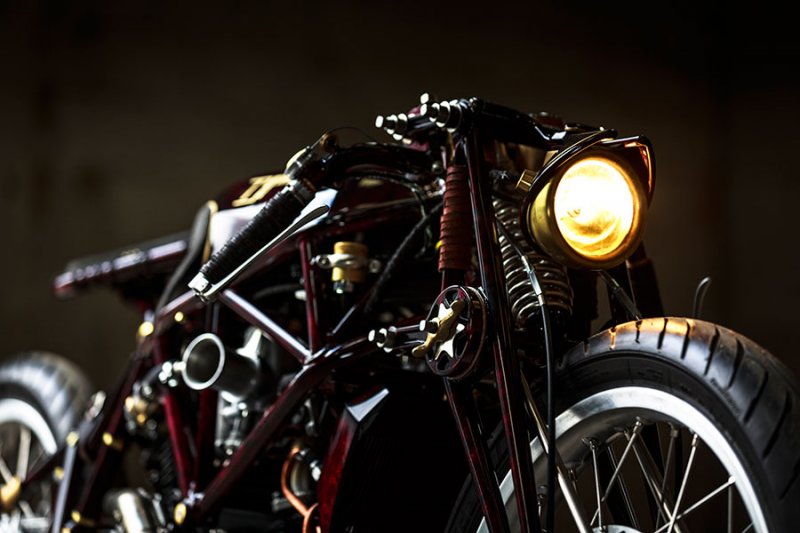 Custom made fuel tank (actually these are twin tanks hanging under a modified frame of a Ducati) are joining nicely with a seat, that is definitely not comfortable as it's tilting backwards – but with this art piece You forget that instantly.
It took 18 months to complete this visionary build – and I do appreciate every single detail of it. I wish I could hear it screaming down the road in a modern – glass and metal part of a city.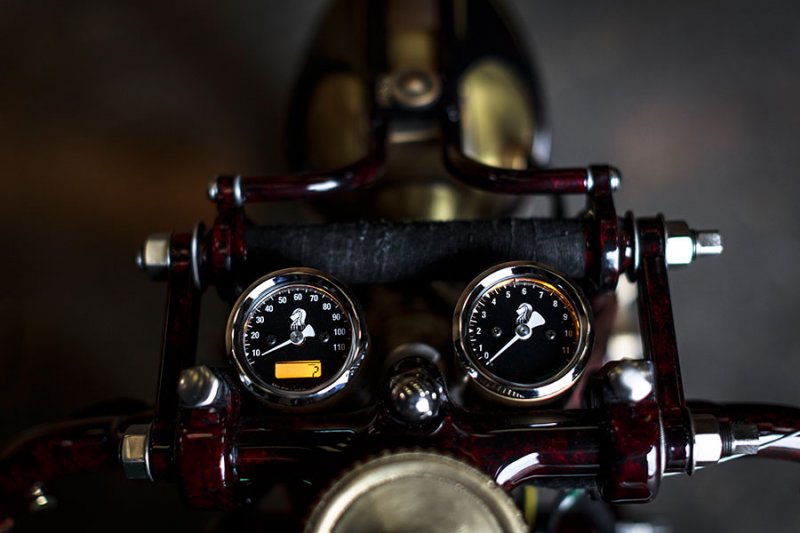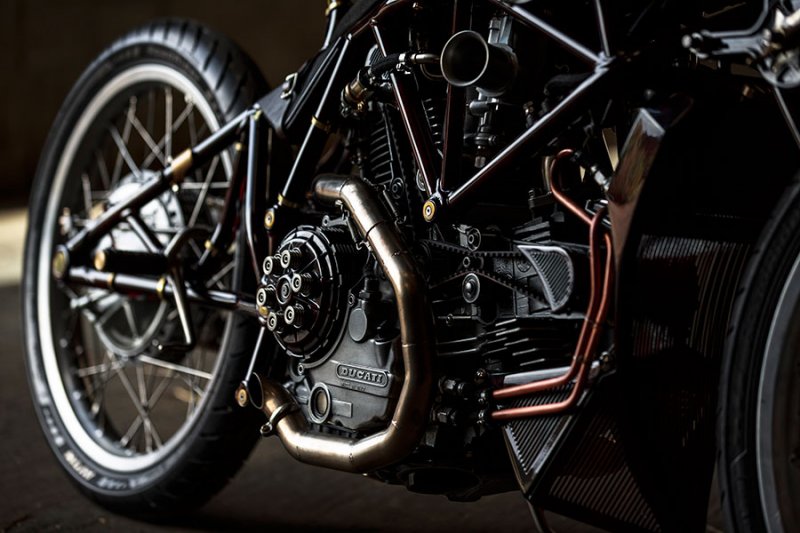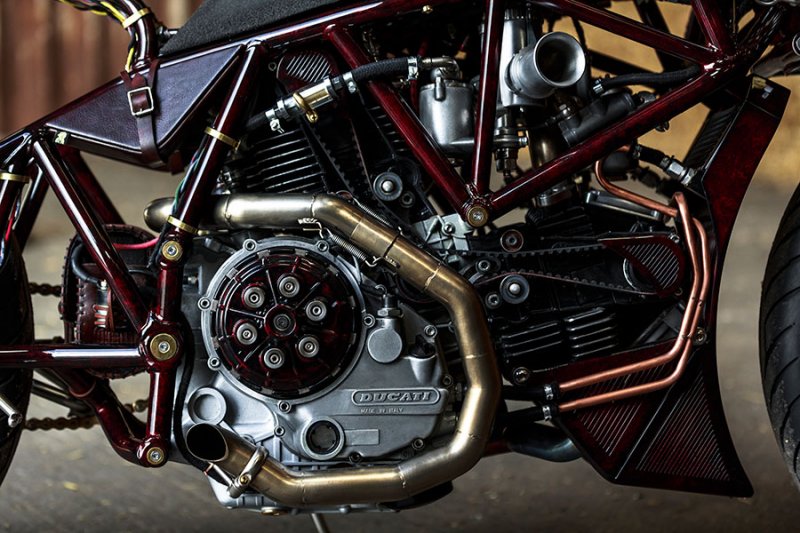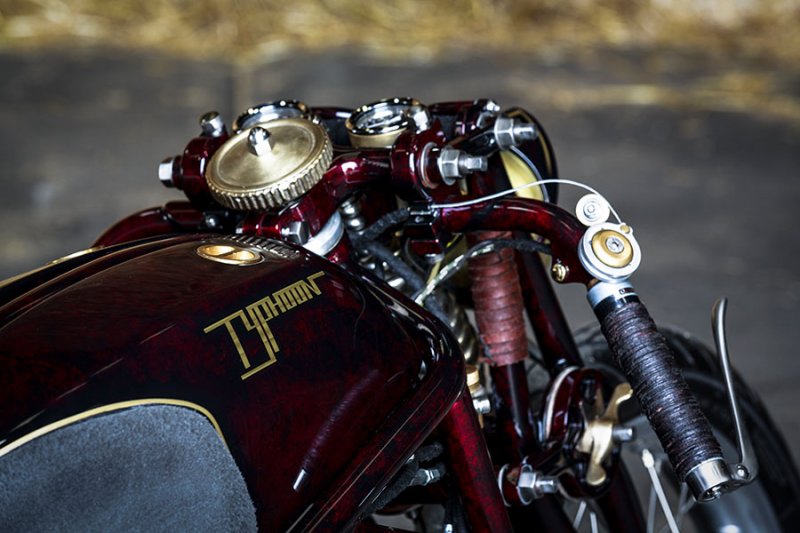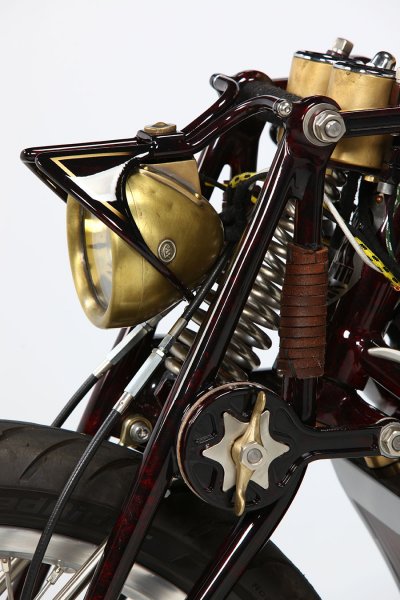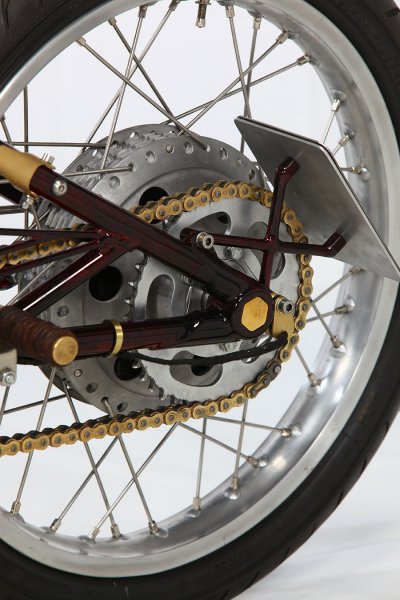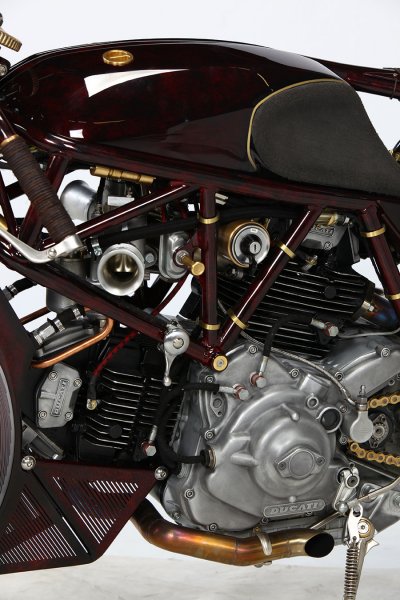 Source: oldempiremotorcycles.com
Comments
comments