Aaaaand it's another Virago. But this time it's a little different. And we all know – different is good! Well… maybe not always. With Virago cafe racers – they tend to be sleek and leaning forward. Usually a Mojave or a Kawasaki KZ tank and a little seat. Round headlight, clip-ons… Like the one from Hageman Cycles… And people love this style!
In this case – we didn't get to see a cafe racer. It's a tracker. And what a difference it is. The handlebar is wide and flat. The tank is chubby… taken from Suzuki GT750. The suspension is upgraded (USD forks from 2008 GSX-R 750 on the front and progressive twin shocks in the rear). The speedometer on the tank helps to clean up the front.
It looks simple, classic and… heavy.
Fat tires, black paint, square headlight. No single shock in the rear like most of the Virago based builds have. And it's still a 2 seater! 1100 cc engine gives it a proper pull from the low rev range – good old muscle bike.
But… I can't resist the impression, that it doesn't quite work. This configuration of a classic scrambler/tracker and a massive V2 engine. I think I'm a victim of a "sleek" Virago style. And when I see this build – straight tank/seat line, cleaned up under the seat… my mind starts looking for 4 cylinders (or maybe a twin) inline engine below the tank… with carbs and pods behind…
Is it bad? Not at all… The build that stays for longer and makes You think – is always a good thing 🙂
Enjoy!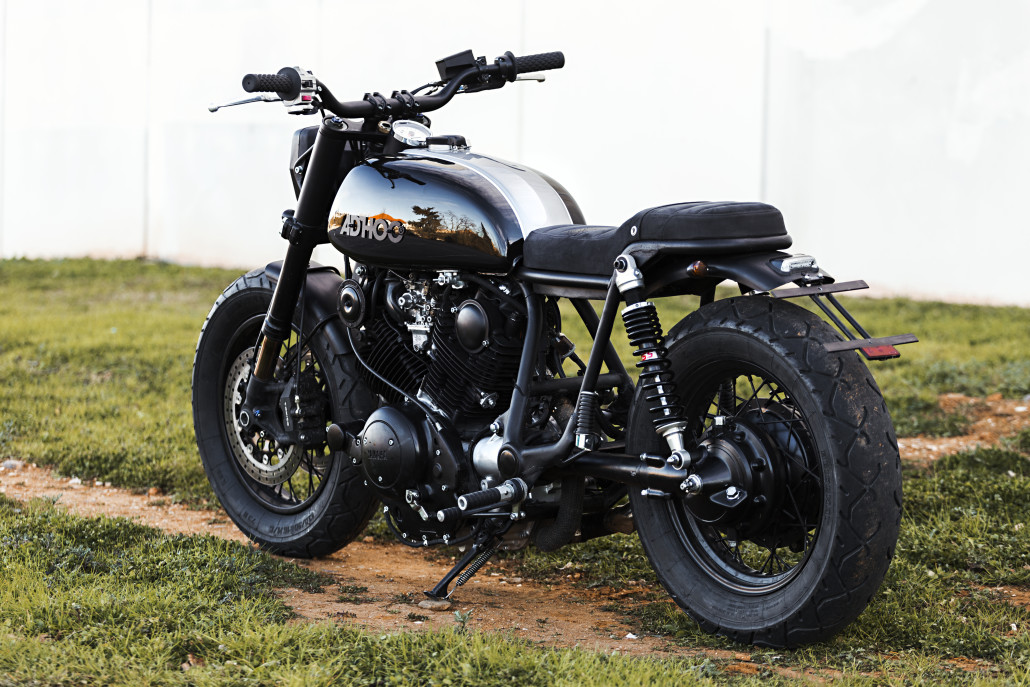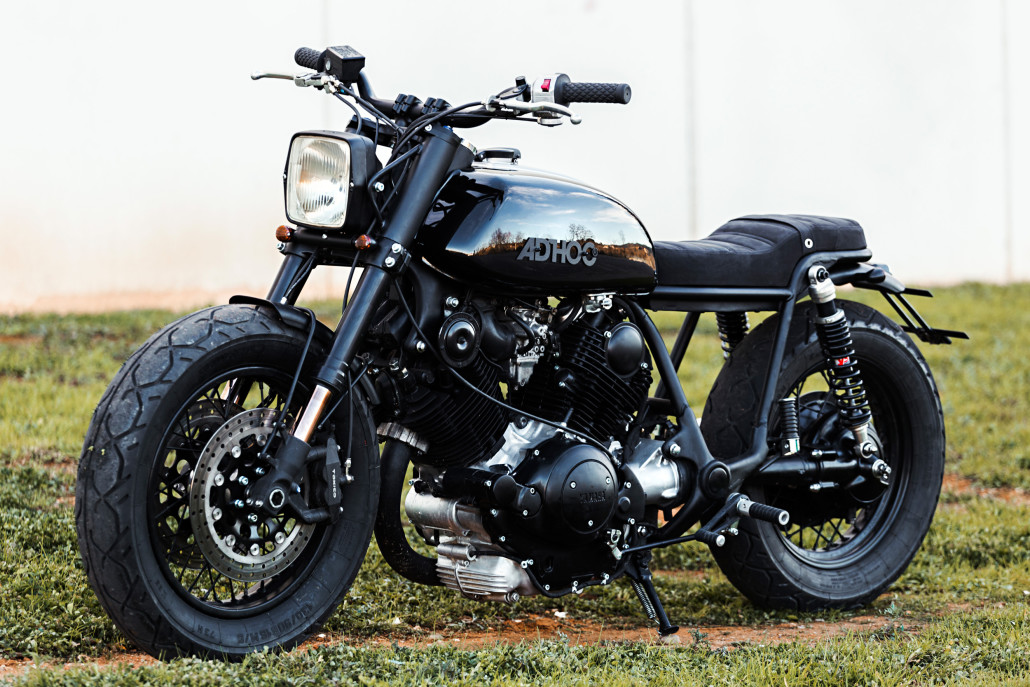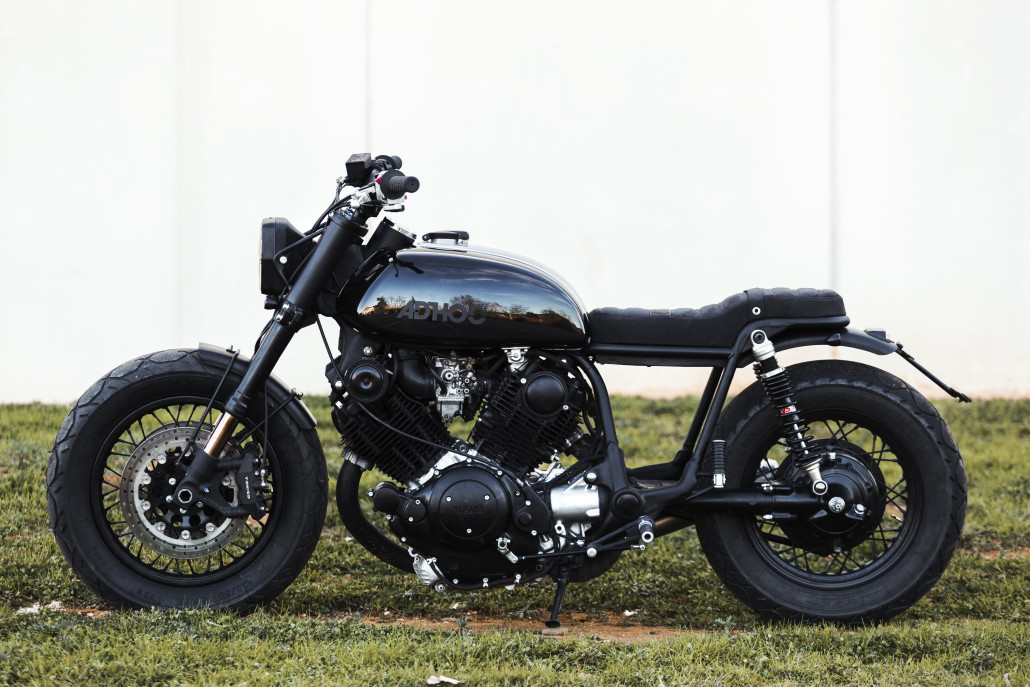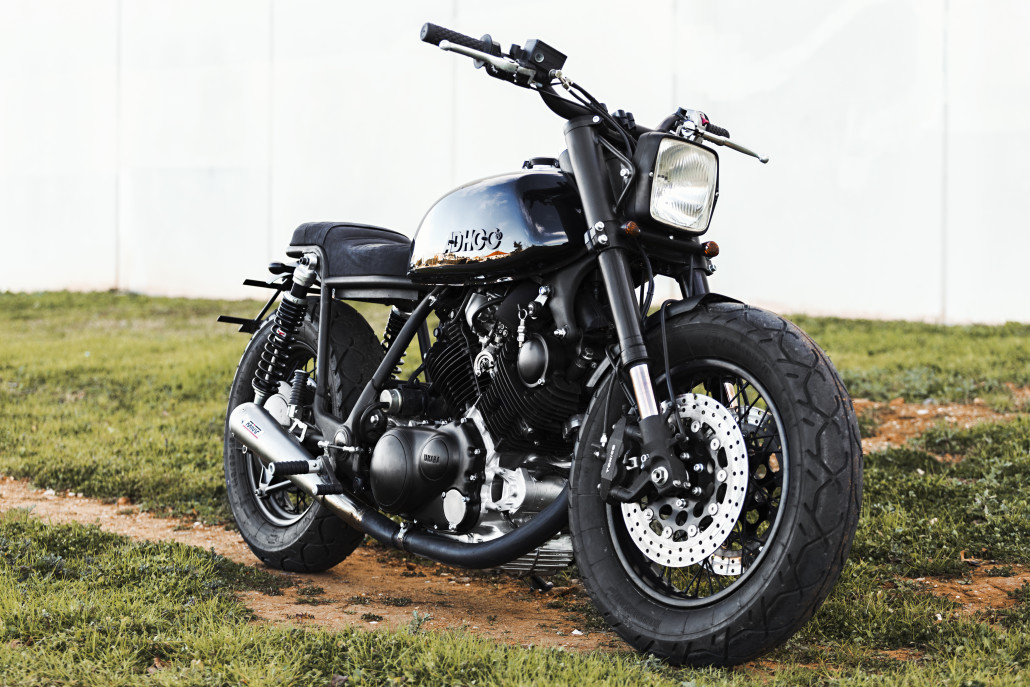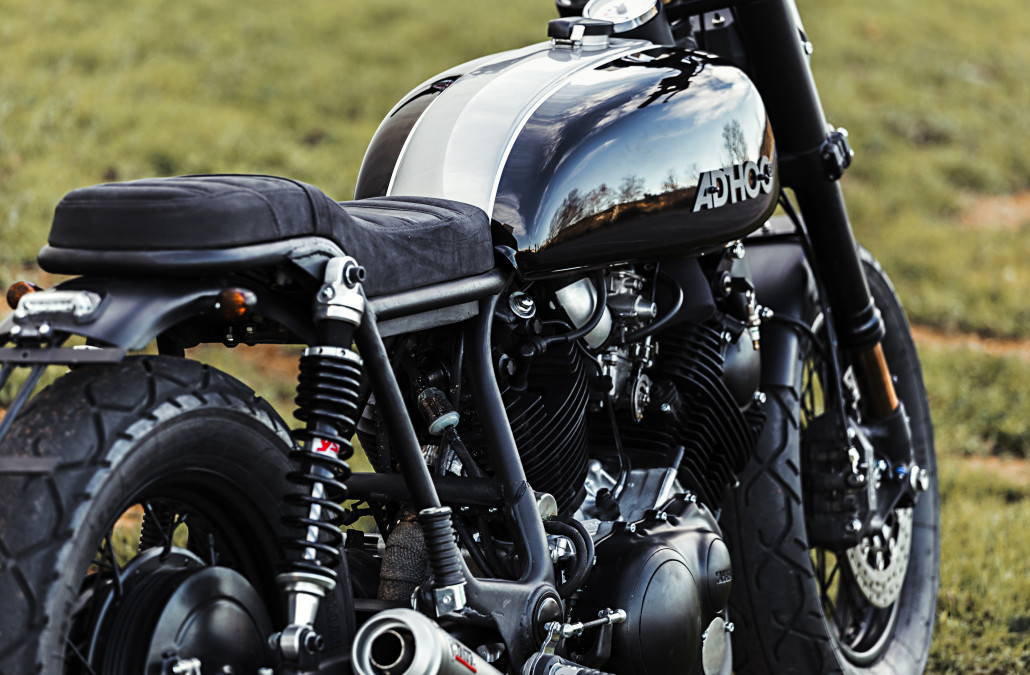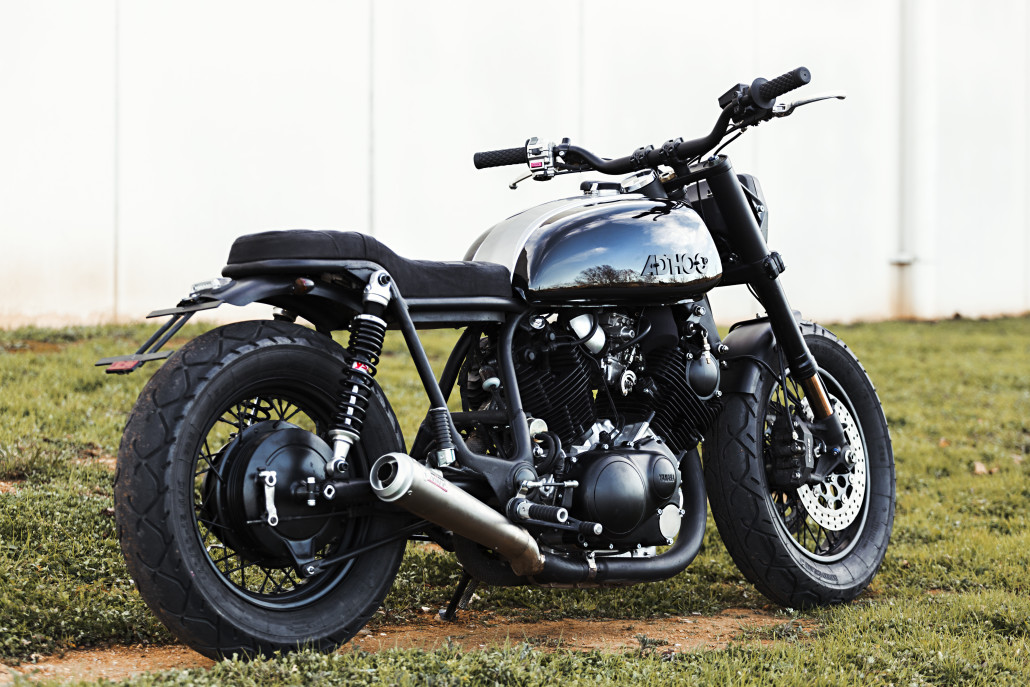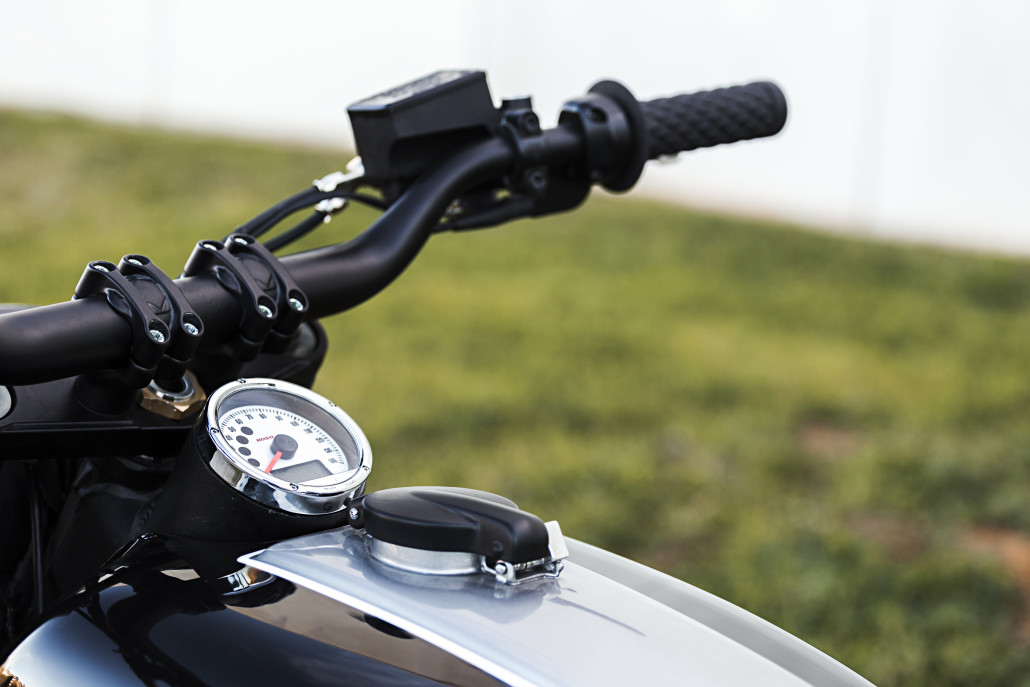 Source: Ad Hoc CafeRacers | Facebook | Instagram
Comments
comments