This one should have been online months ago. Due to some mixup with local motorcycle magazine, I was blocked. But finally – here it is, or to be more precise: here they are.
The "Good and Evil" Virago Twins from Moose Motodesign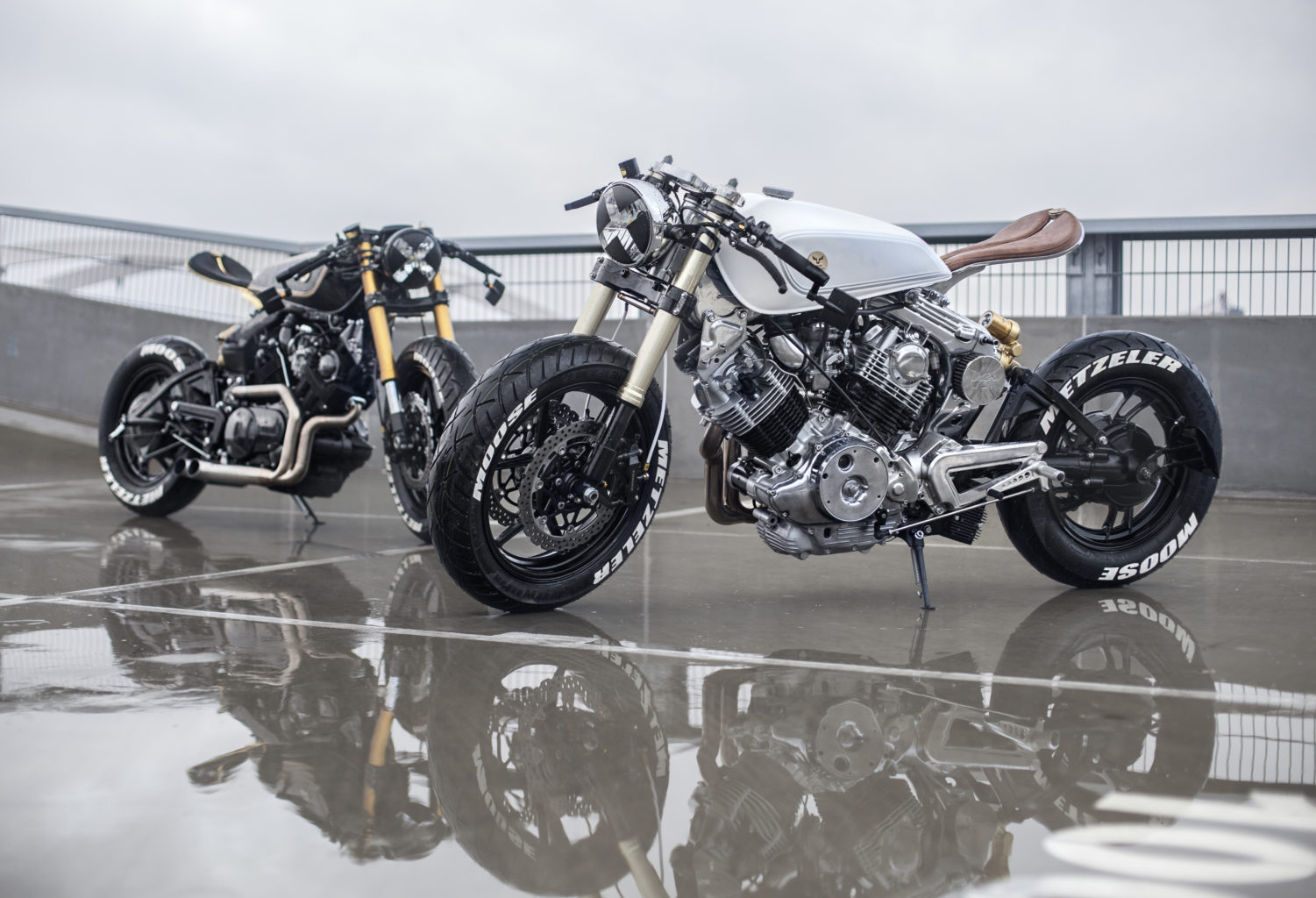 Pipeburn wrote about these Yamaha's that
If one appears in our inbox, chances are it's from Polska. How these shadowy masters manage to make this happen is unclear; all we know is that the country is the current and undisputed king of Virago builds.
I didn't have that impression myself (being native to Polish custom scene), but Pipeburn knows a thing or two about the statistical aspects of the custom world. They are one of the most significant websites on the topic on the planet.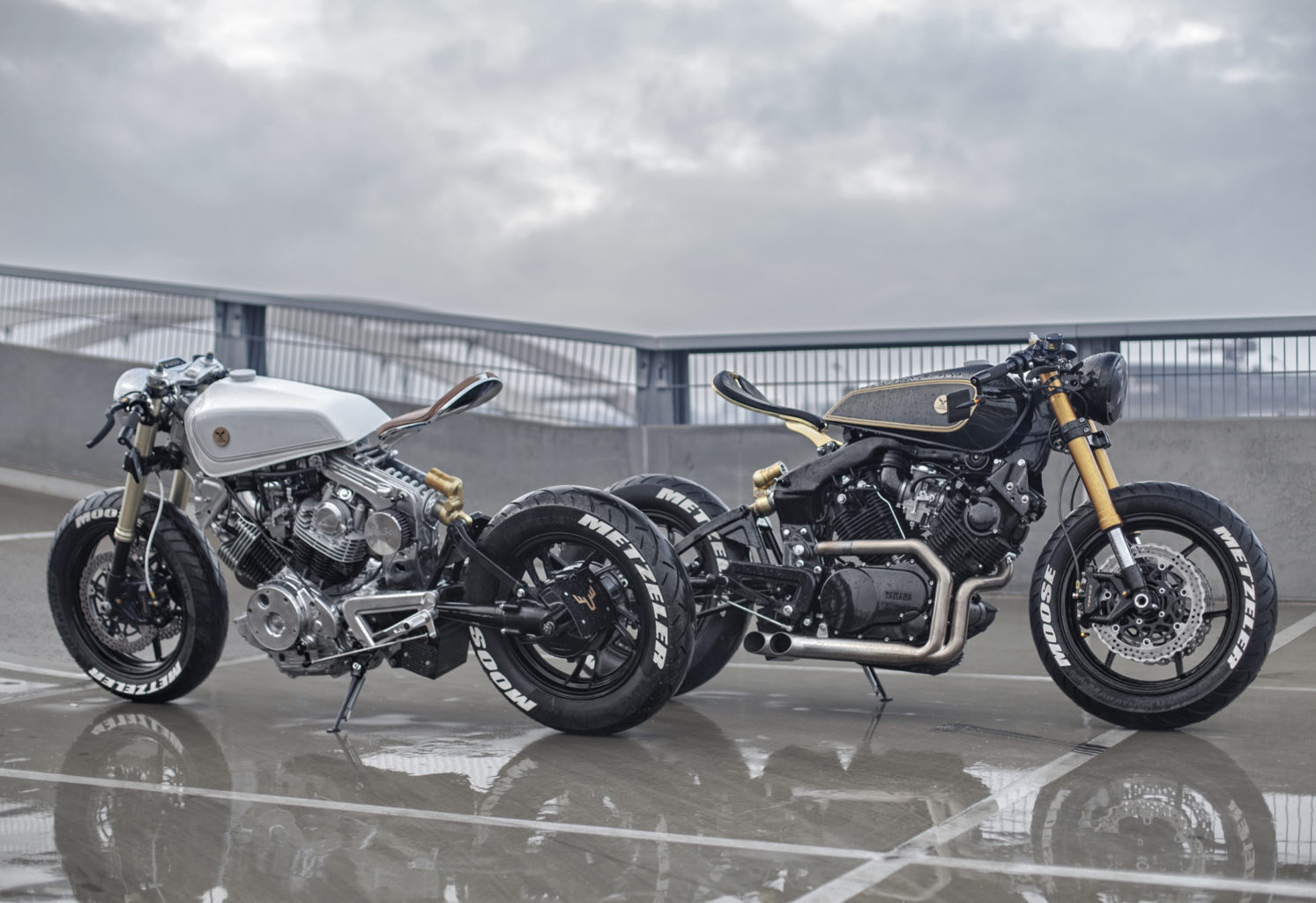 I'm not a big fan of Virago builds. They are suffering the "too many custom motorcycles available, making it almost like production bike". The same thing that Honda CX has. I like to see unique and individual approaches to any motorcycle. Viragos make great "cafe racer" style builds. Single rear shock absorber that was available for 2-3 years from 82, very prominent engine and surprisingly easy to achieve: subtle and aggressive tank/seat line. That is the root of the problem.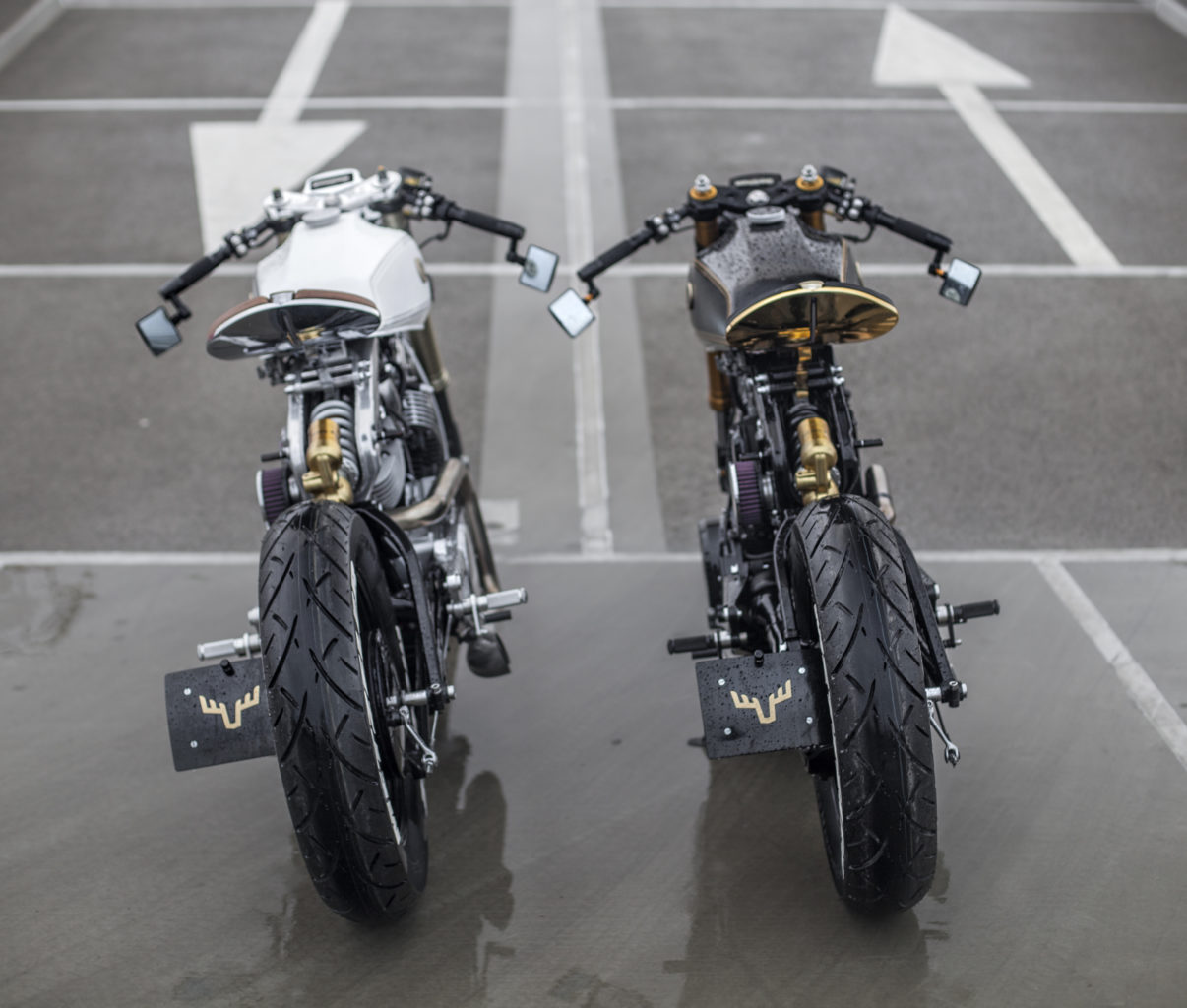 The most builds make the Viragos follow two general styling lines.
Benelli Mojave or Kawasaki KZ fuel tank
Single bobber or an upholstered cafe racer seat
Add spoked wheels, Yamaha R1 or R6 front forks – and You got Yourself 95% of Virago builds covered. Brutal truth. But maybe not?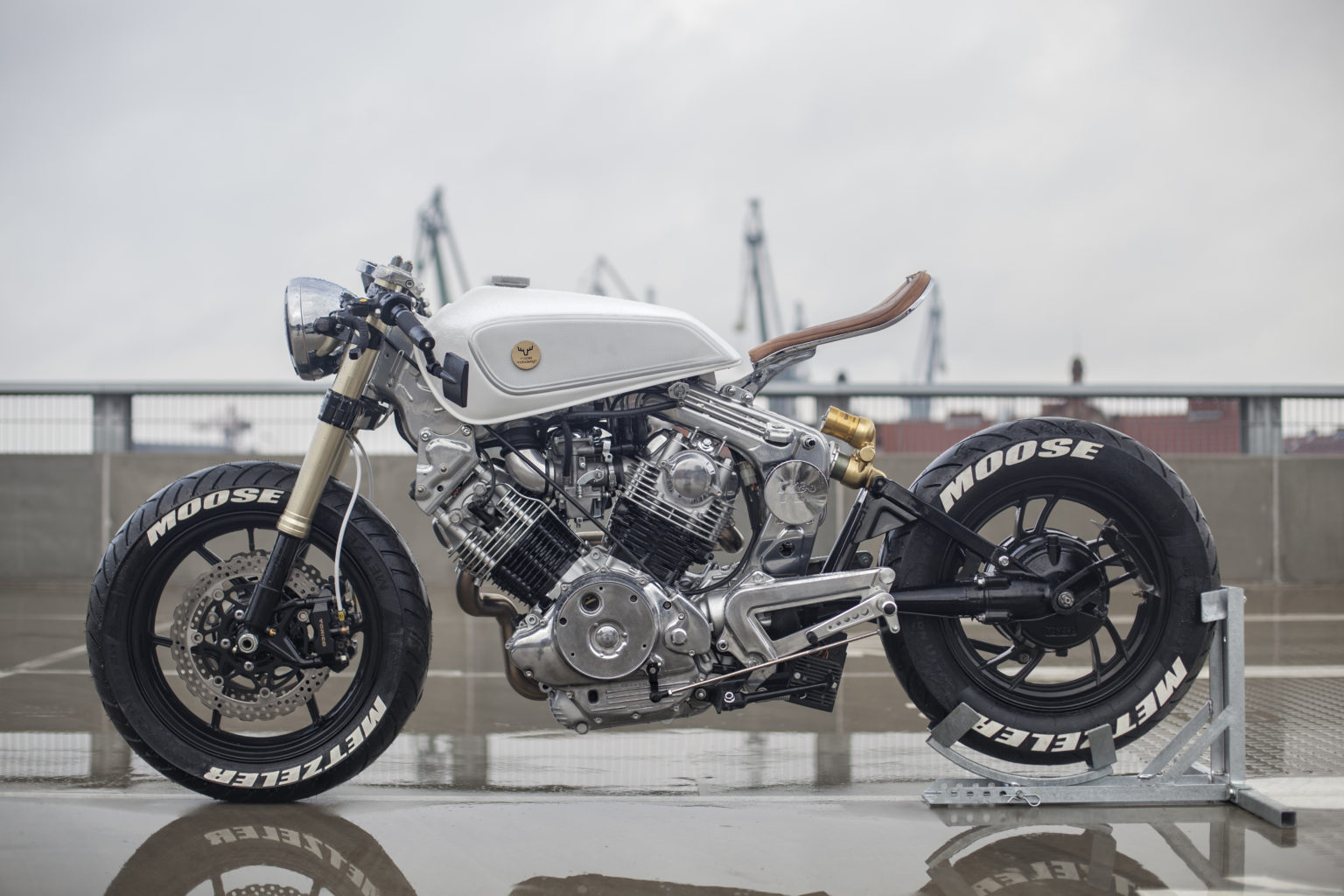 These two fit the "definition" above. The builder chose the Kawasaki KZ tanks and connected them with a single "bobberish" seat. But the difference here – is attention to details.
I've seen these things live on Warsaw Custom Show in March – earlier this year.
The story behind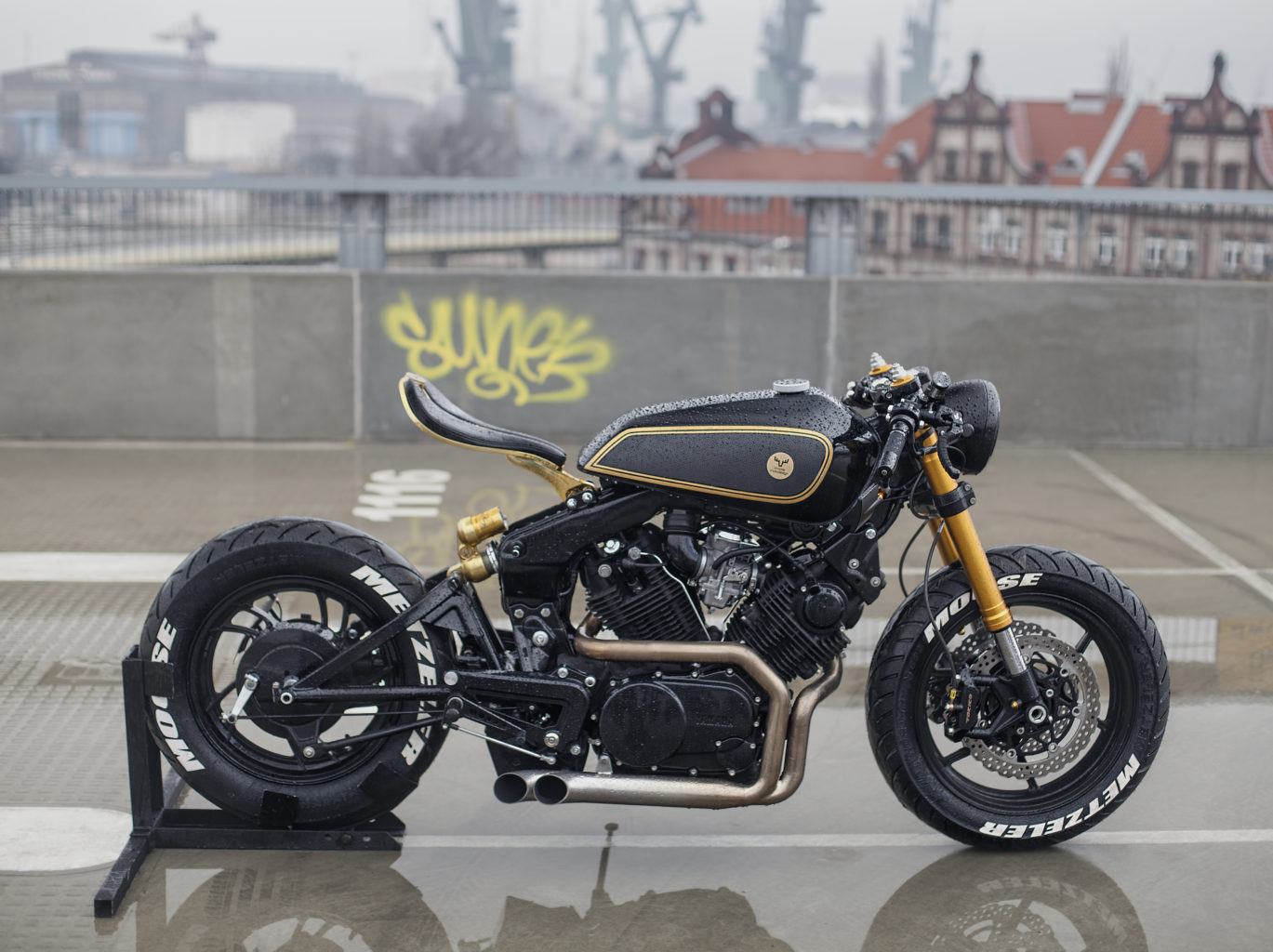 I've met Tom in 2017 near Gdańsk, on local Custom Bike Show (connected with classic drag racing), where we competed with our bikes. He had a "different" Virago back then, and I had my Katana. We both got the Cups (unfortunately in different categories). Virago (obviously) won the Public Voting. The Judges awarded my Katana.
The Virago Tom presented there was built for him.
I could not get involved in the construction process because of my job. That's why I handed it over to another workshop. That project turned out to be a success, so when I sold the motorcycle to a German collector I felt disappointed. I knew that it couldn't just end like that. I wanted more."
Cafe fighters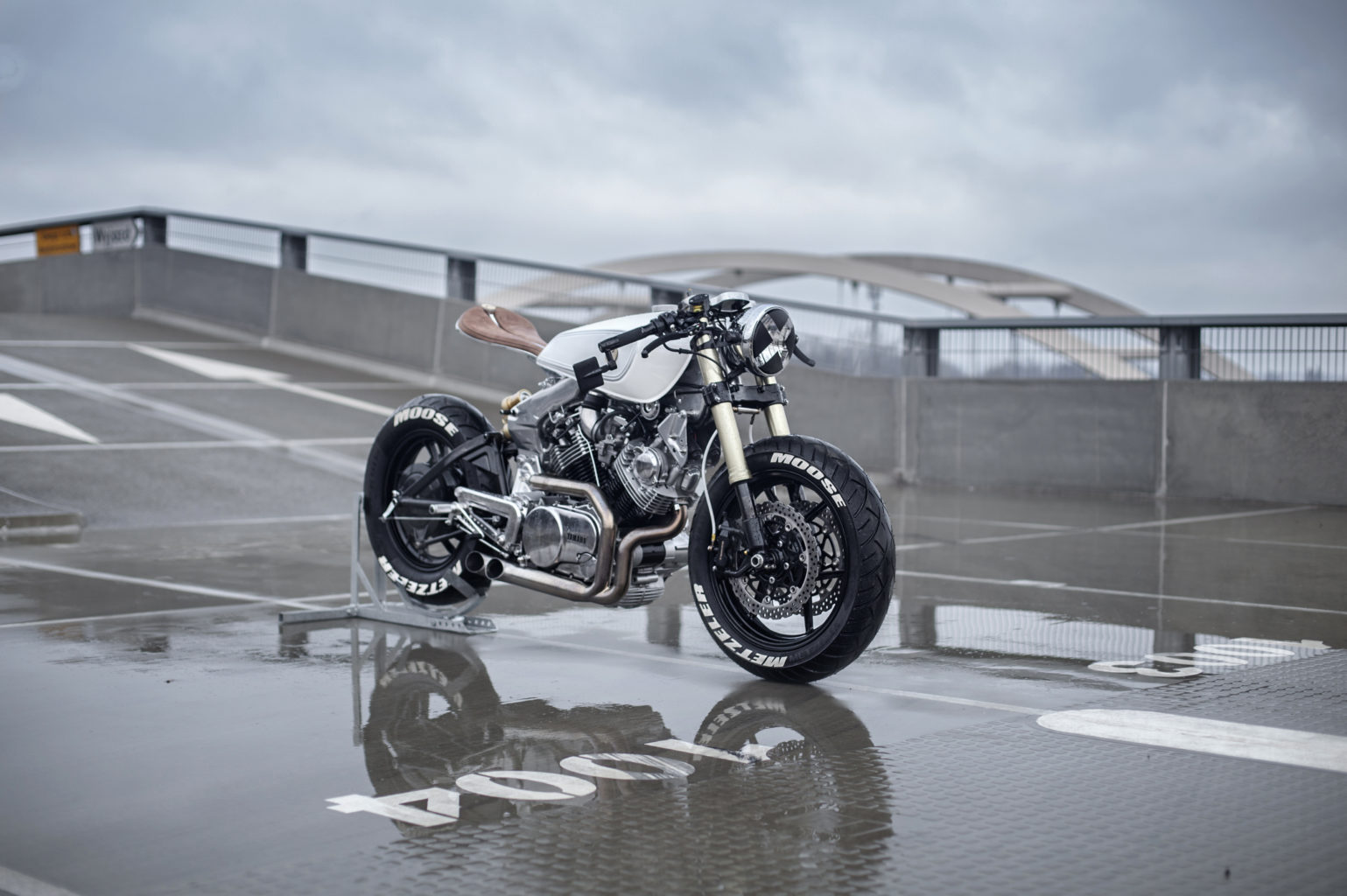 I don't buy the "Evil Twins" concept. The good and evil battle represented by the black and white paint job. Seems to serious considering we are talking about man's toys 🙂 I do get the idea, but I'd instead stick to a more pragmatic approach – a brilliant synergy effect achieved by working on two machines simultaneously.
The donor bikes were bought as a pair from one person. One older guy from the Netherlands. They needed a lot of work to get into the desired shape. So the project's took almost a year to finish.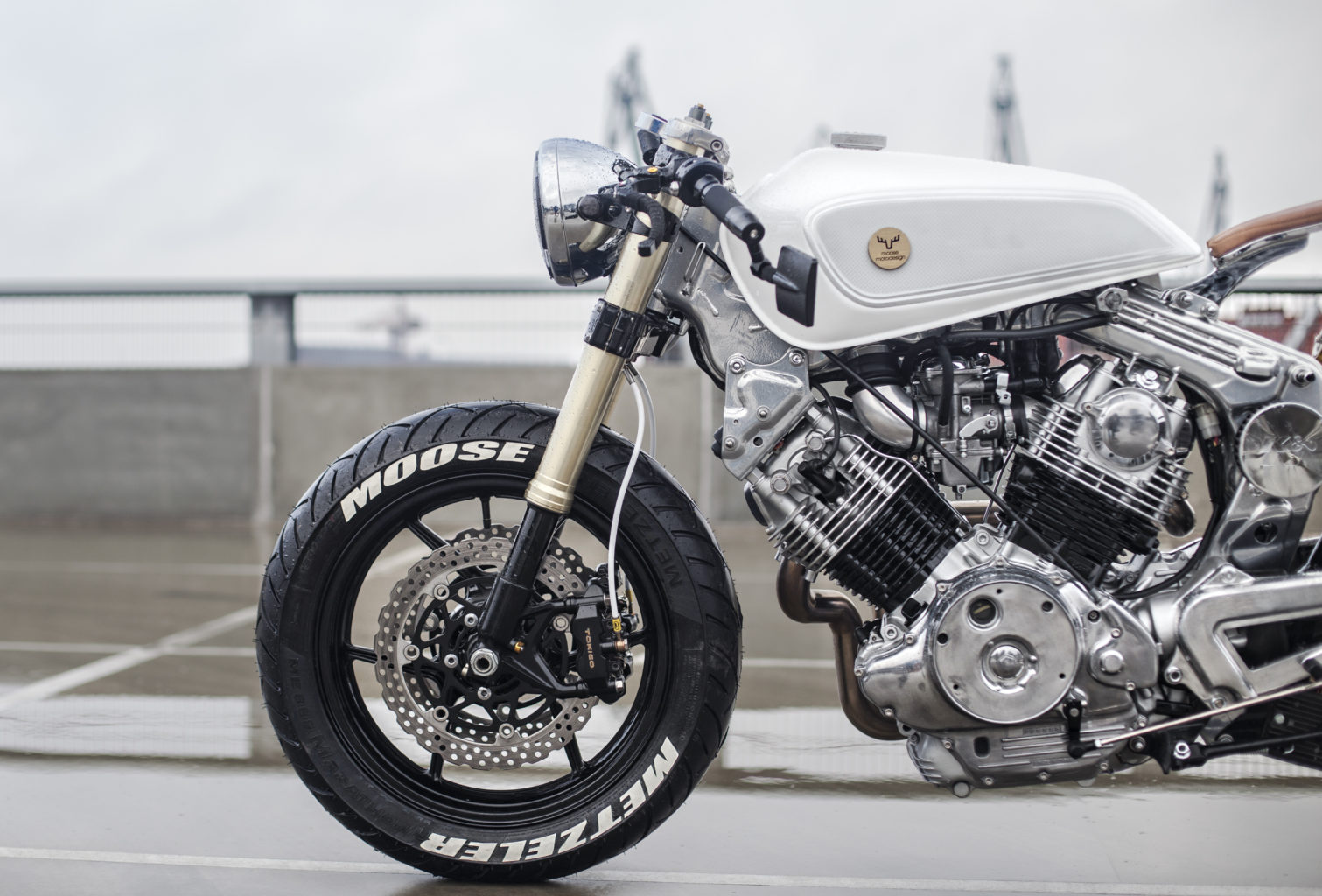 The front suspension comes from ZX10R. 310mm discs and Tokico callipers fed by braided brake lines provide the stopping power. The rear suspension comes from MV Agusta. They were customised to match the colours of the recipients.
The carbs were rejetted with DynoJet kit, to work with the K&N air filters and custom made exhaust. The KOSO digital instruments make for the most modern part of the builds (next to LED lighting). The seats with polished elements, carefully chosen leather, brass details. Tom likes to label them "Cafe Fighters"… The general aggressive line with this fancy seat…
… make a strong impression.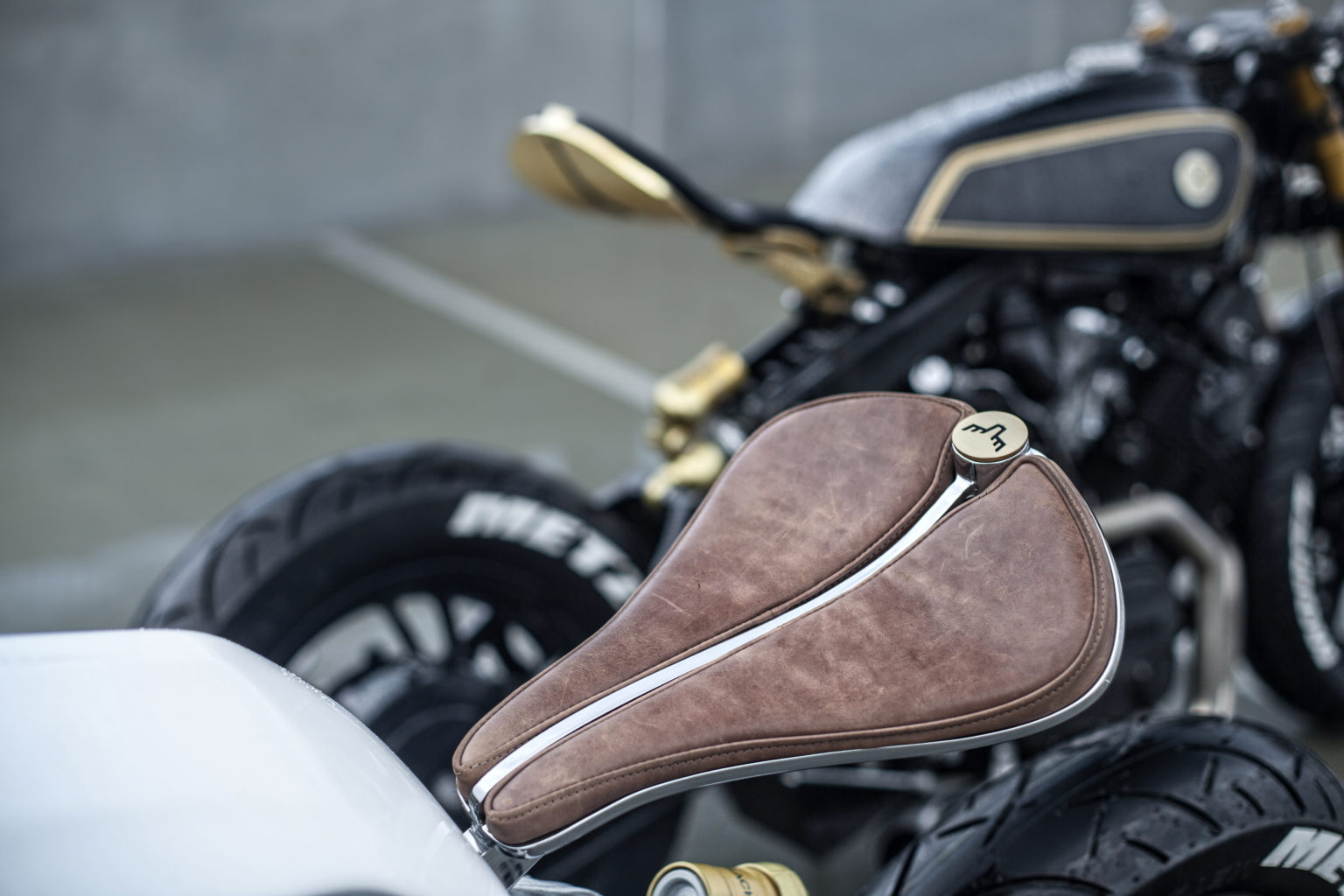 They look good from far away. That's for sure. But when You get closer – it gets better. The level of detailing is fantastic. The patterns on the tank sides. The structure of leather on the seat, connected with polished elements (in the middle or below the seat). Integrated small LED brake light. Small logos. Connection of brass with polished metal.
I am a perfectionist and that was always a little annoying, Probably because I was often unhappy with my motorcycles, so I tried to improve and polished them until they were a perfect fit for me.
– Tom explains. No expense was spared.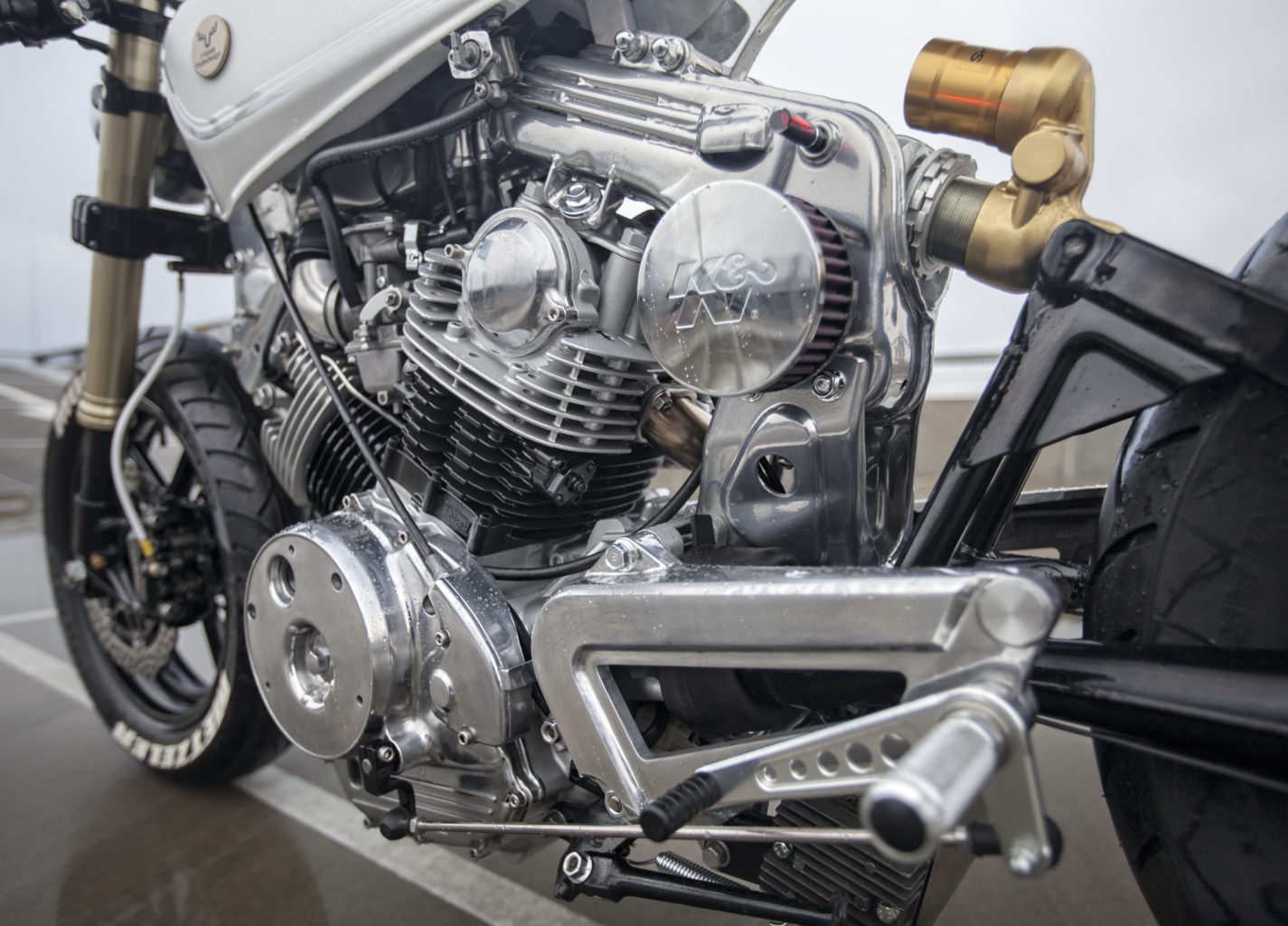 Add a brilliant photoshoot in the rain, that utilises the majestic cranes standing in the shipyard – as background — made by Marcin Bukowski. My home city of Gdansk, the legendary birthplace of the Solidarity movement. All this feels nostalgic and fits what Pipeburn noticed – there is something "Polish" in these builds.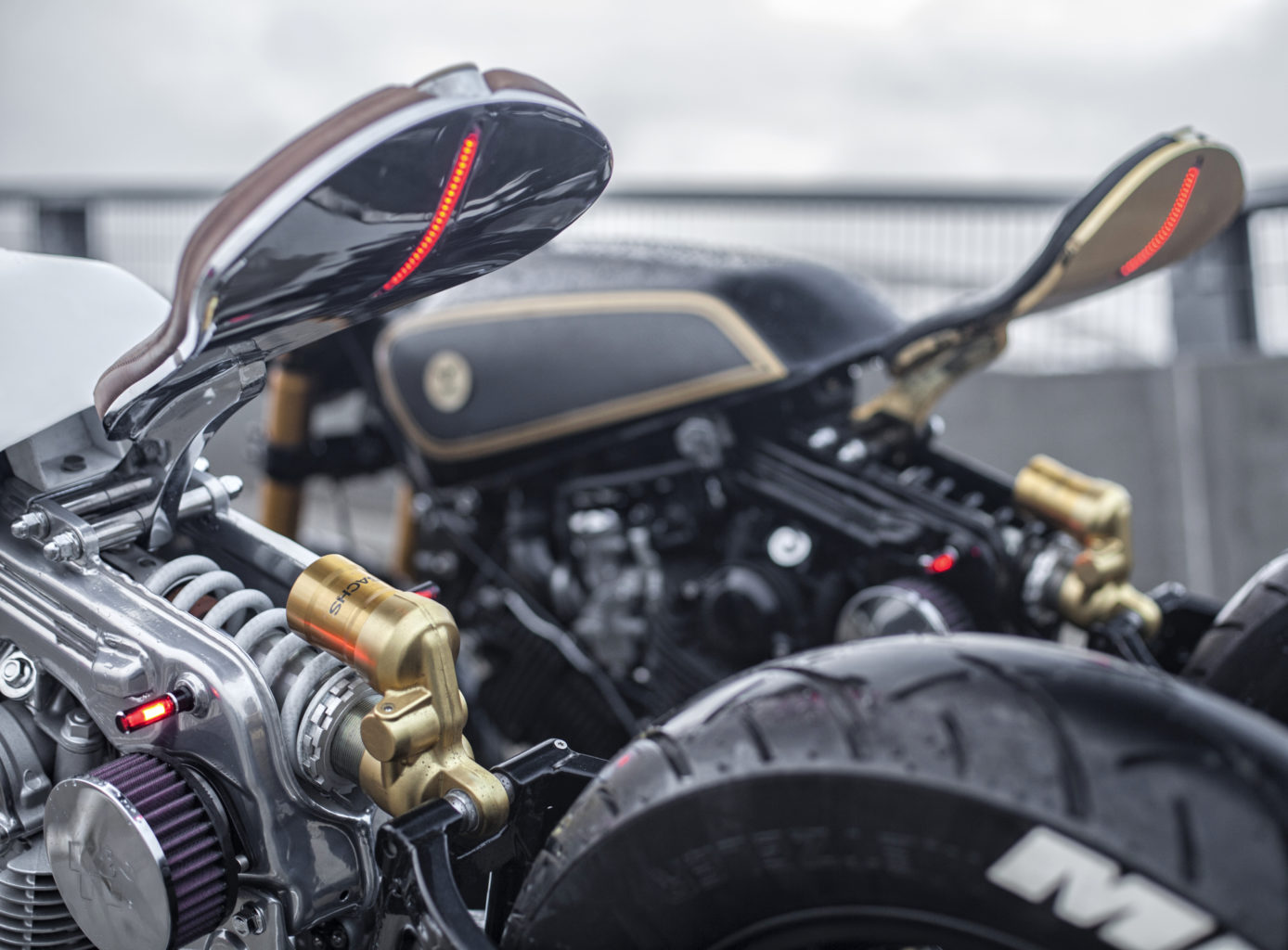 The only thing that keeps bugging me is the wheels. Why there are no spoked rims – I have no idea 🙂 Seems like Tom had another vision on the topic. Anyway…
I wish You could see these things live. Maybe someday You will have the chance. I like the black/gold better. But there is nothing wrong with white/silver. I would really have an issue if I was to choose one of them. Maybe that was the plan? If they will get sold – I bet they will go as a set of two 🙂
Check out the video that was prepared about "The Twins."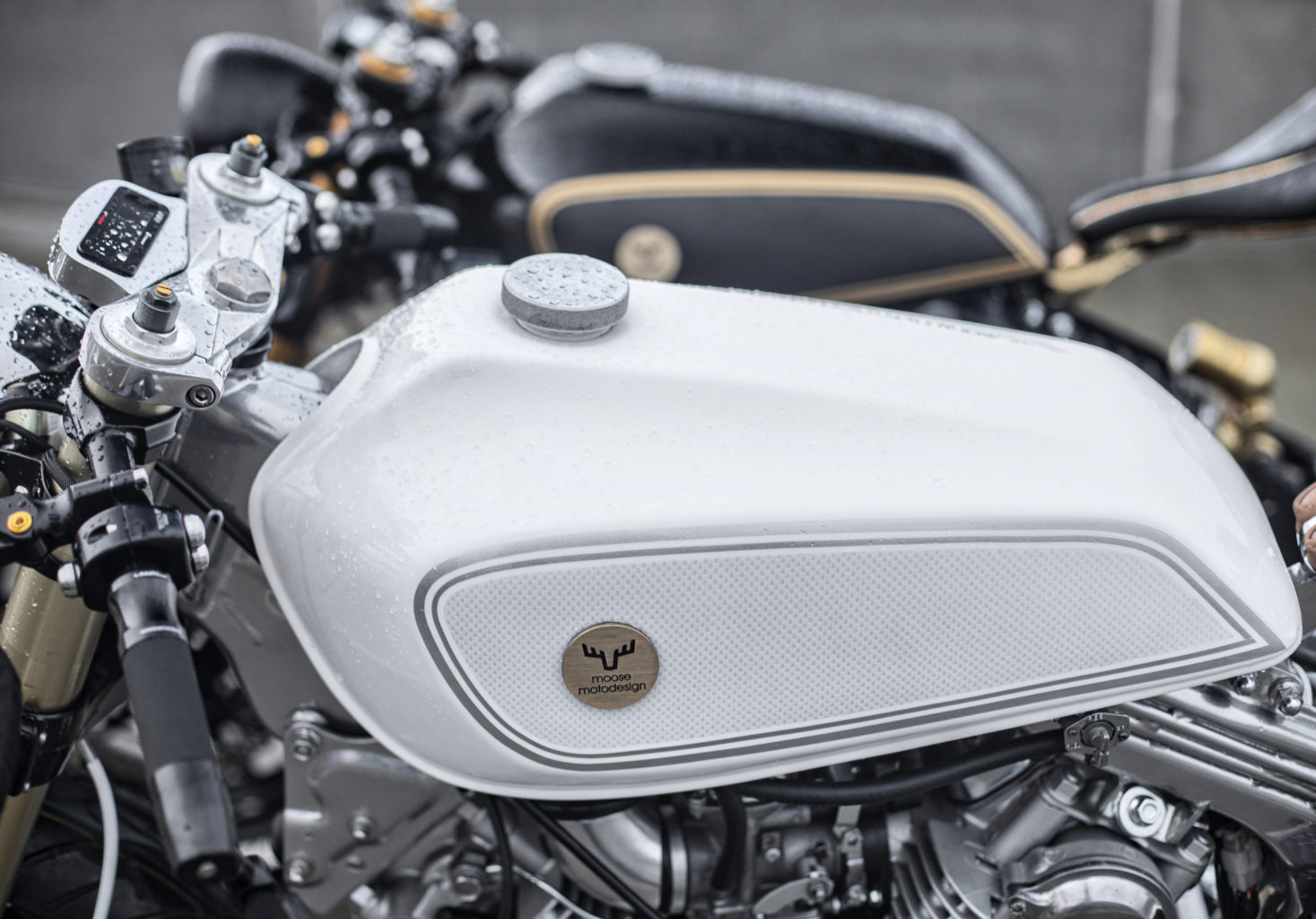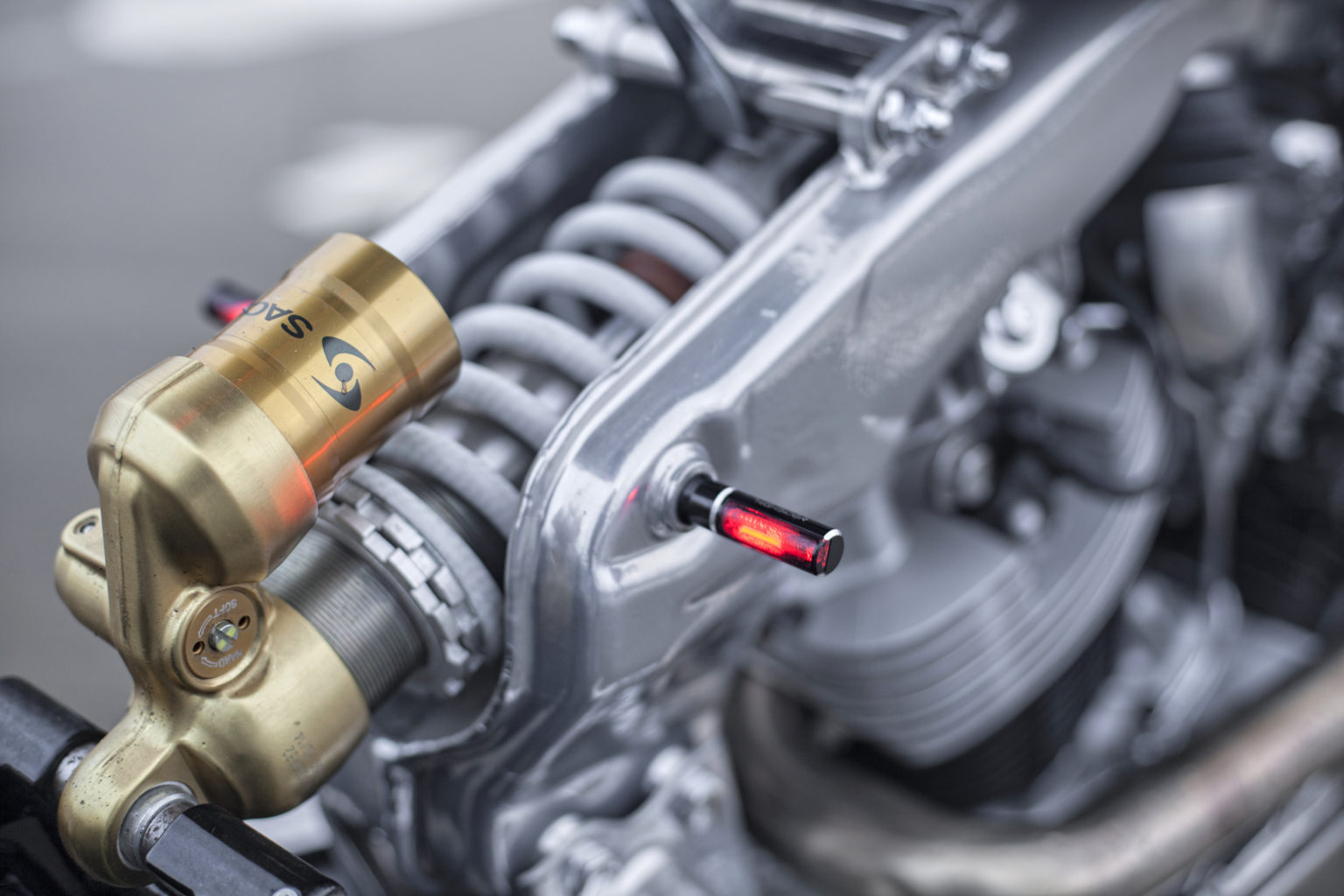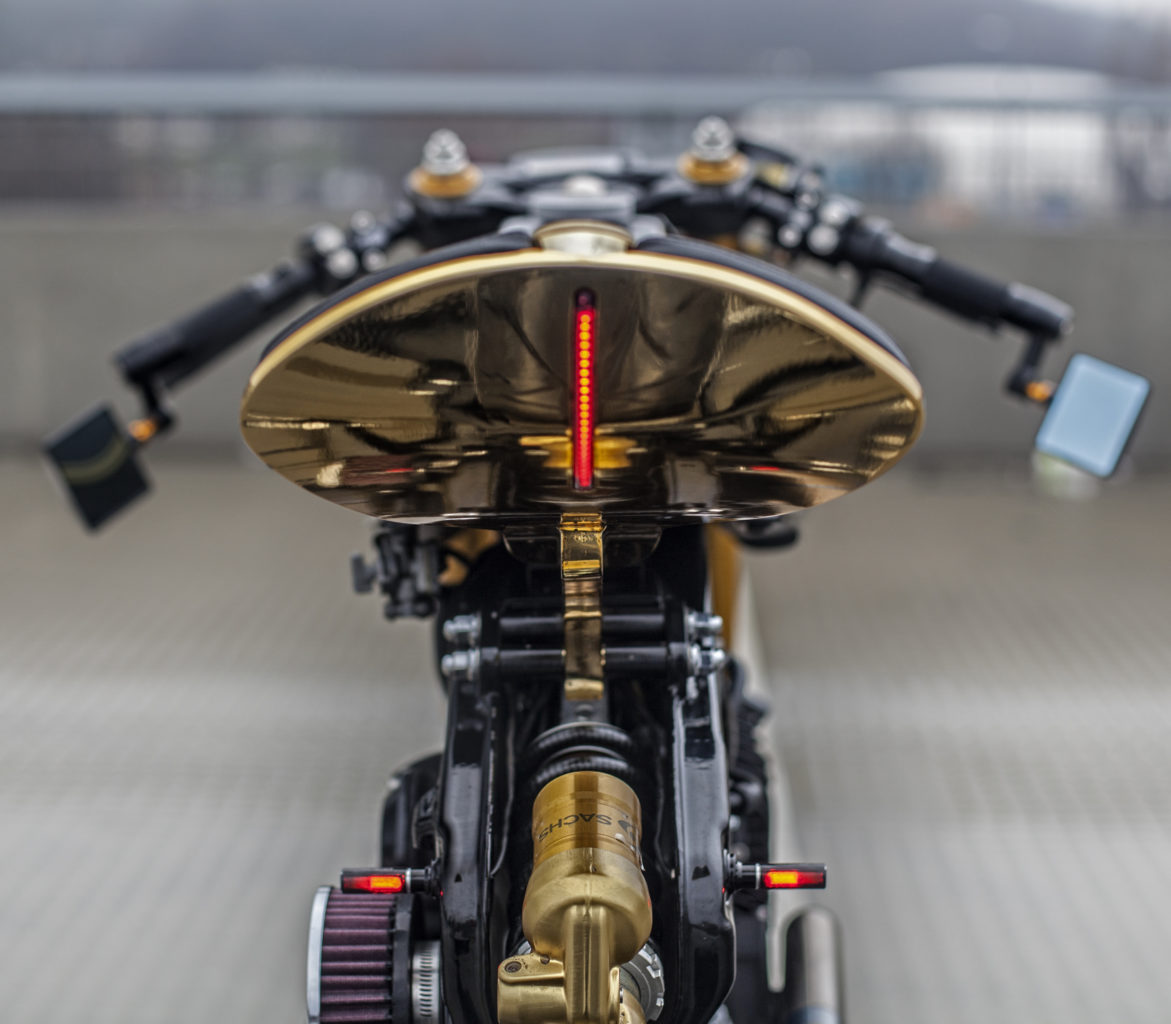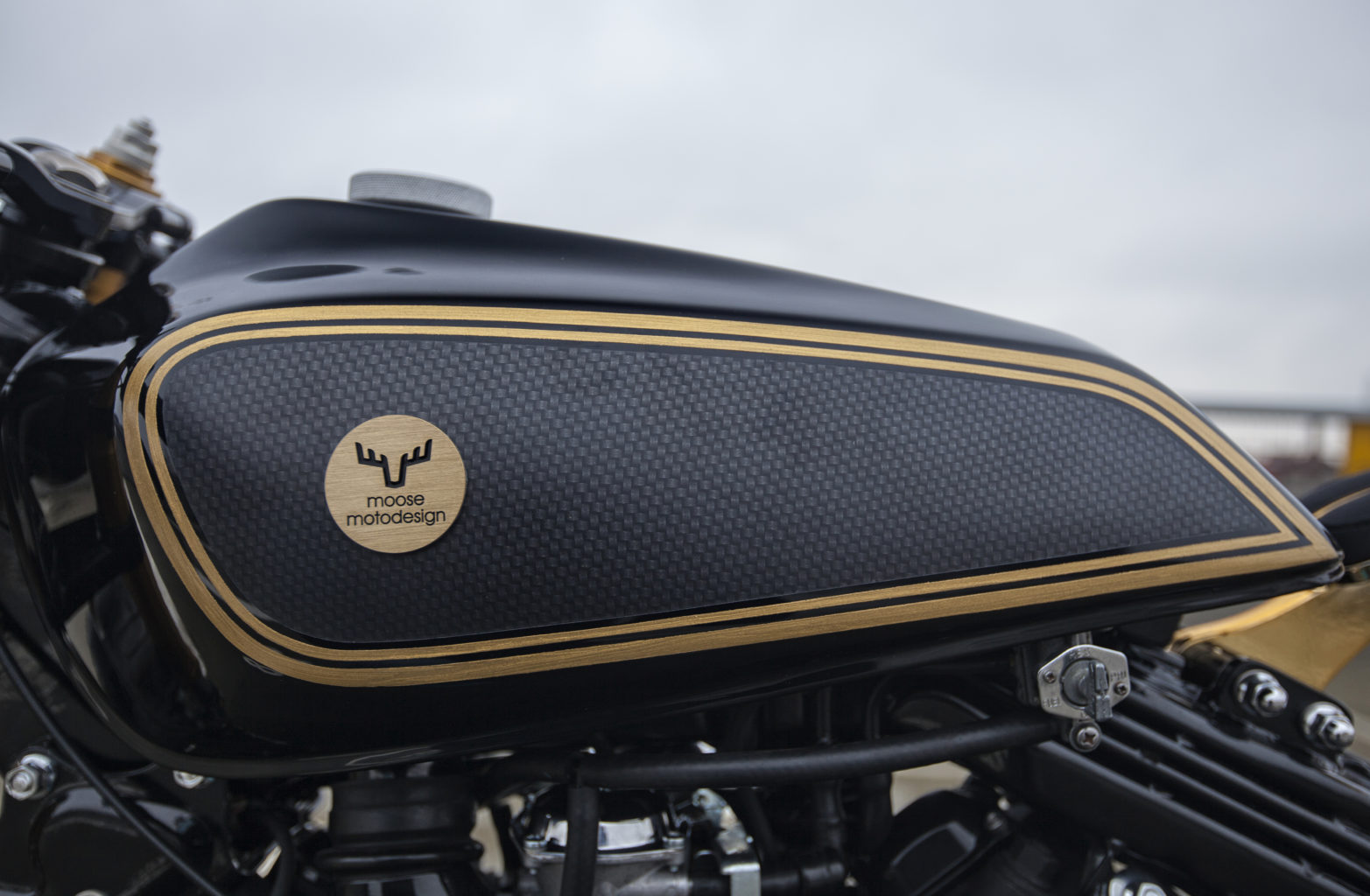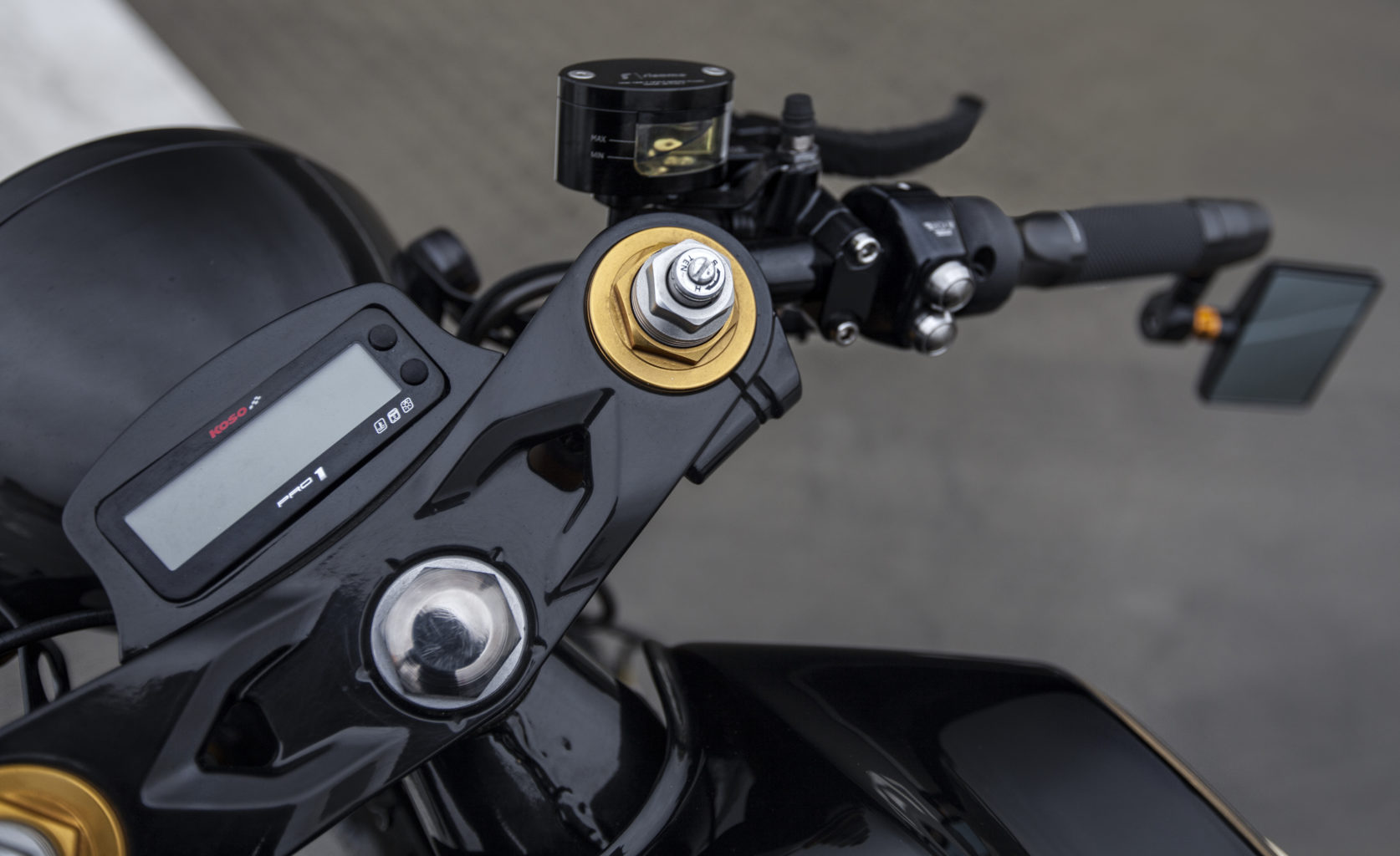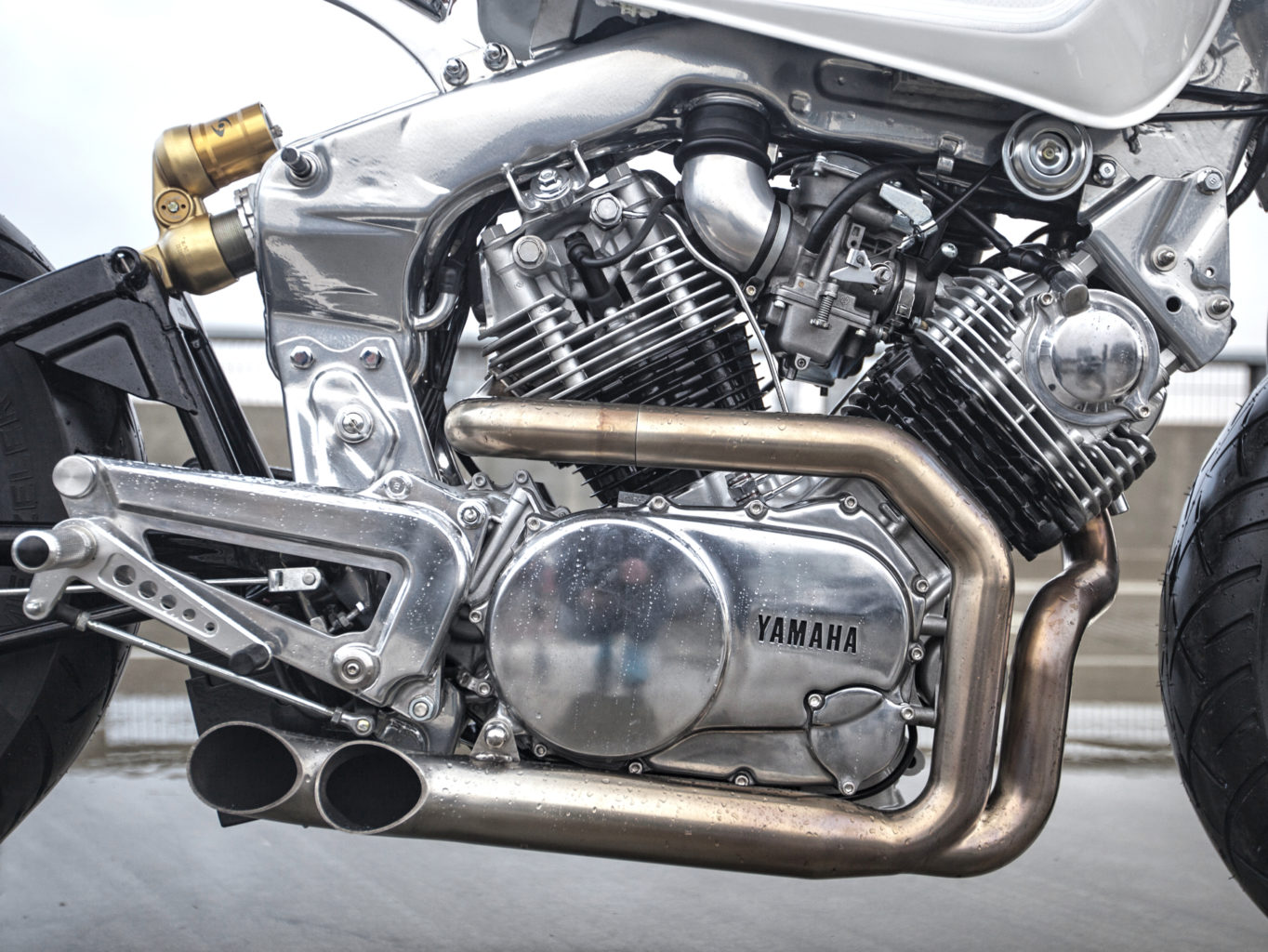 Source: Moose Motodesign | Facebook | Photos by Marcin Bukowski
Comments
comments