Here is a real treat for boxer fans.
The first thing that popped into my mind when I saw this build was: "Brave builder":) As for this kind of "candy" colour tires/frames/wheels it's a risky business. Whenever You choose to go outside of accepted styling – meaning generally black/grey frame.
You either end up with an interesting custom…
or (in most cases) a total disaster.
This is most definitely the first option. I would say more – it's the most interesting R-based custom recently. And there were many! Not only by the brave colour choice, but the features of this thing are unique as well.
For the styling – it works. The suede used for the seat and tank pad – however unpractical it is – gives the motorcycle organic look. Beautifully made air filter cover.
As for the ride. The clean bars are the most interesting mod. Achieved by putting a small digital speedo (Motogadget Mini), 6 custom buttons for control (also Motogadget). The clutch in the twist grip – still on the left side. All the wiring is hidden. The only thing that is left – the front brake. This one was custom made to operate with Your right foot (both rear and front brakes together).
Believe it or not – this is street legal.
Please find the photos and video below to admire the rest of the features!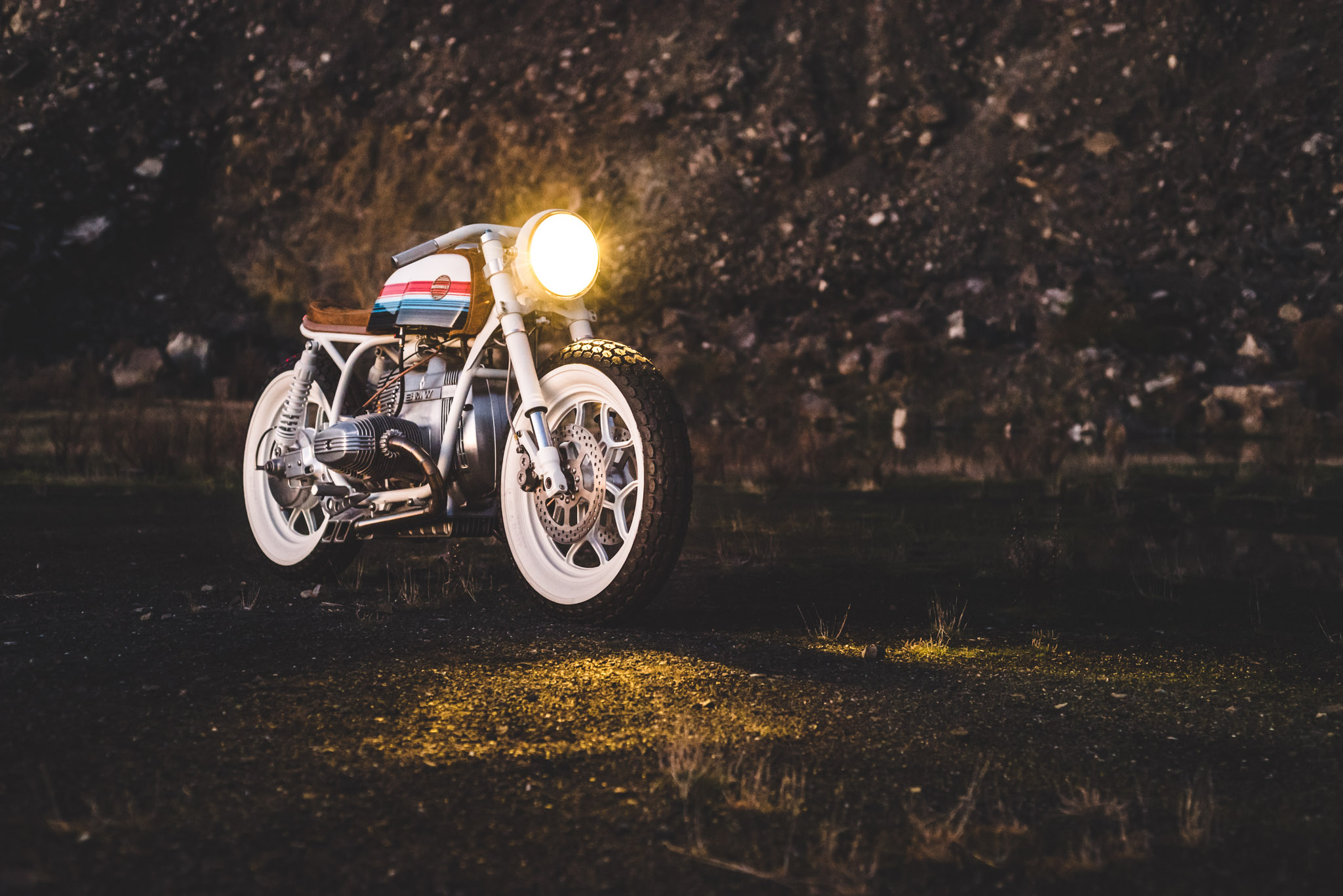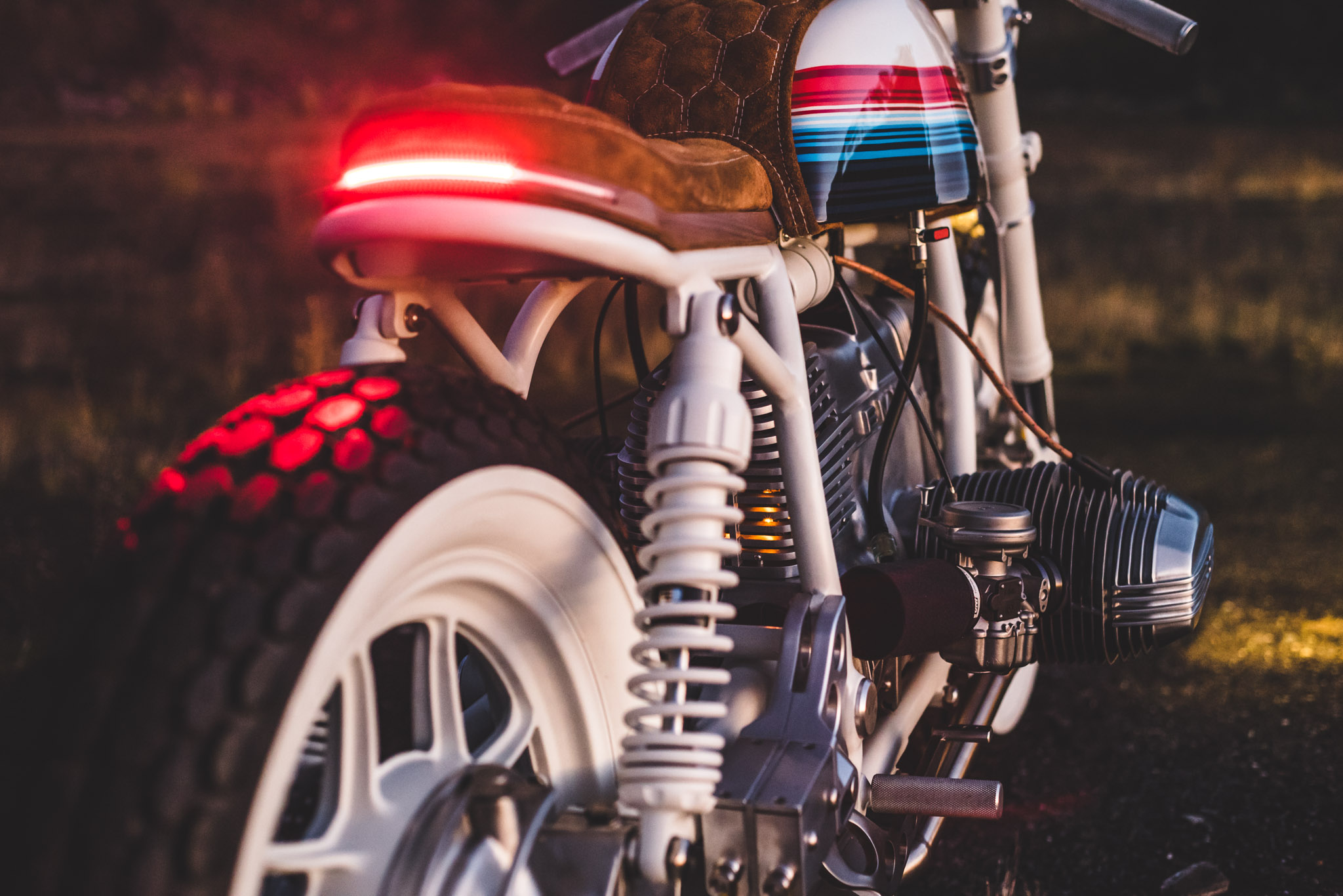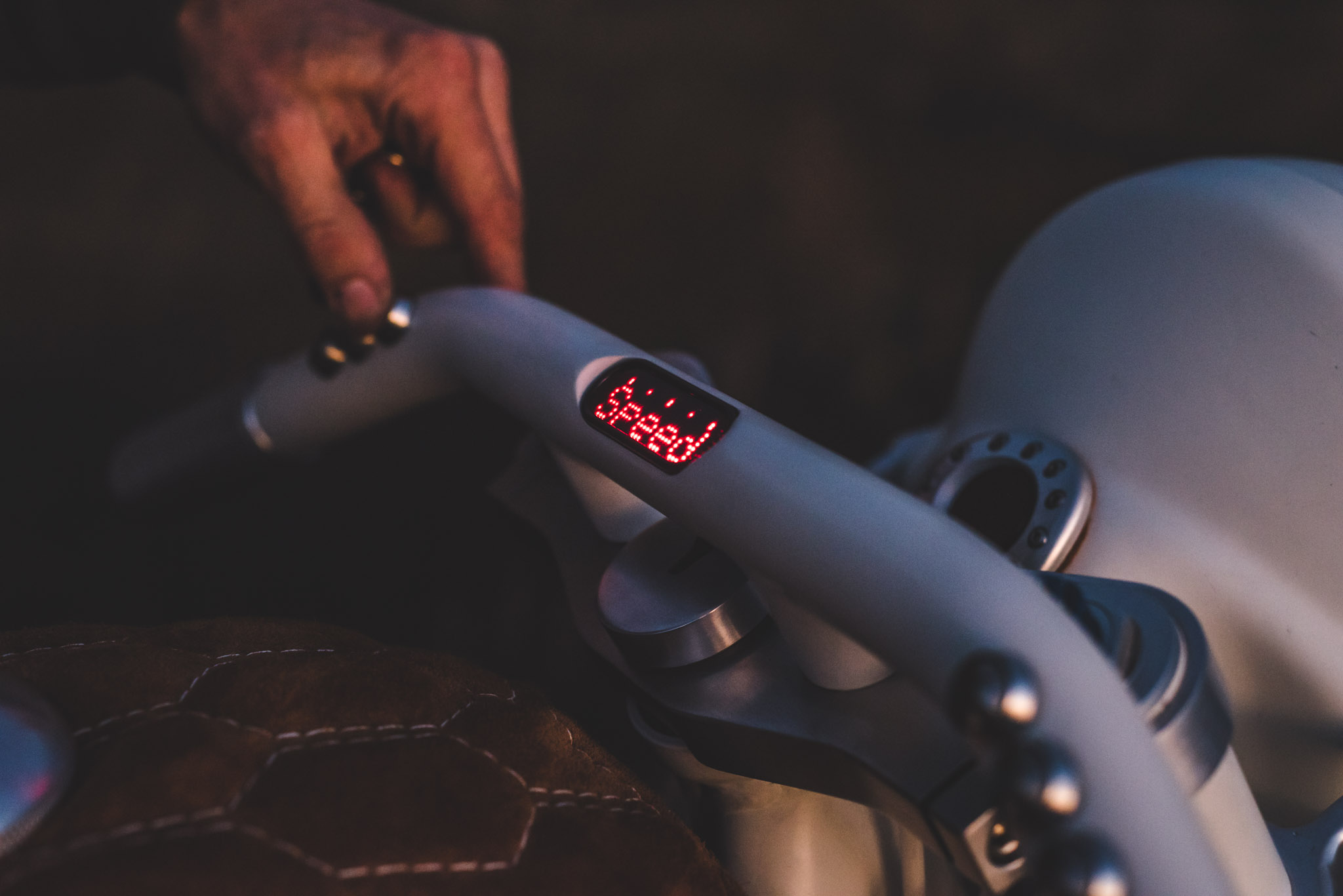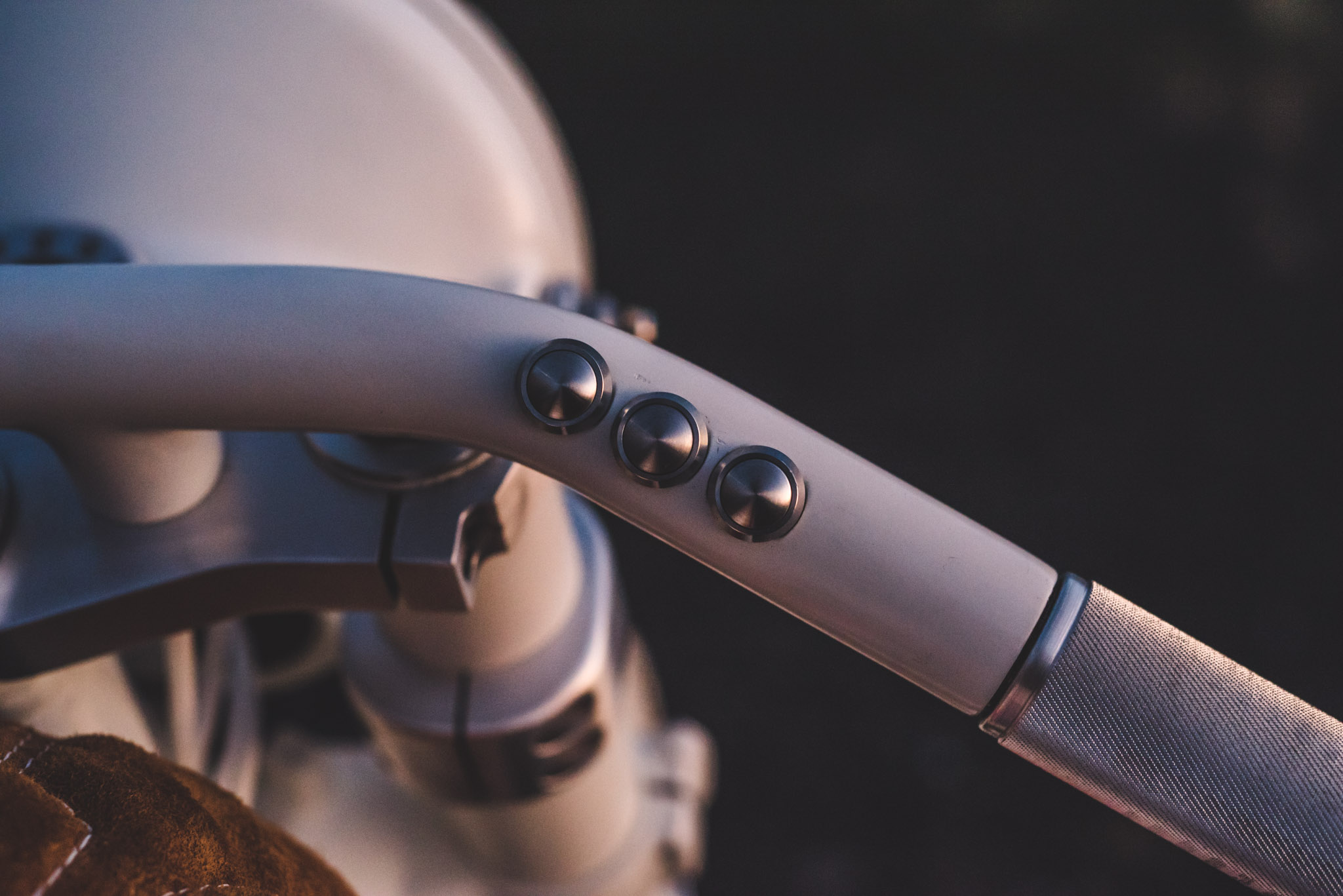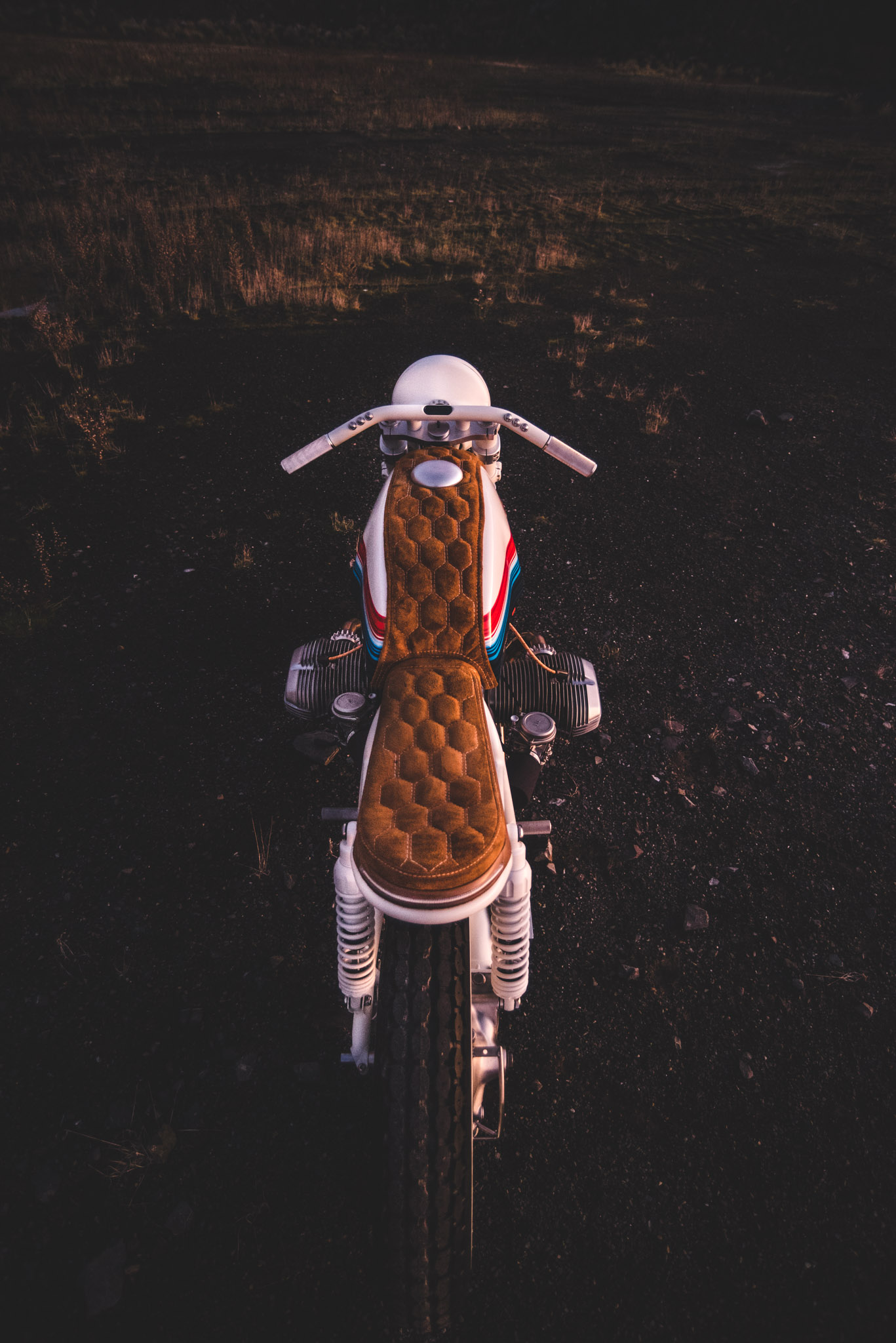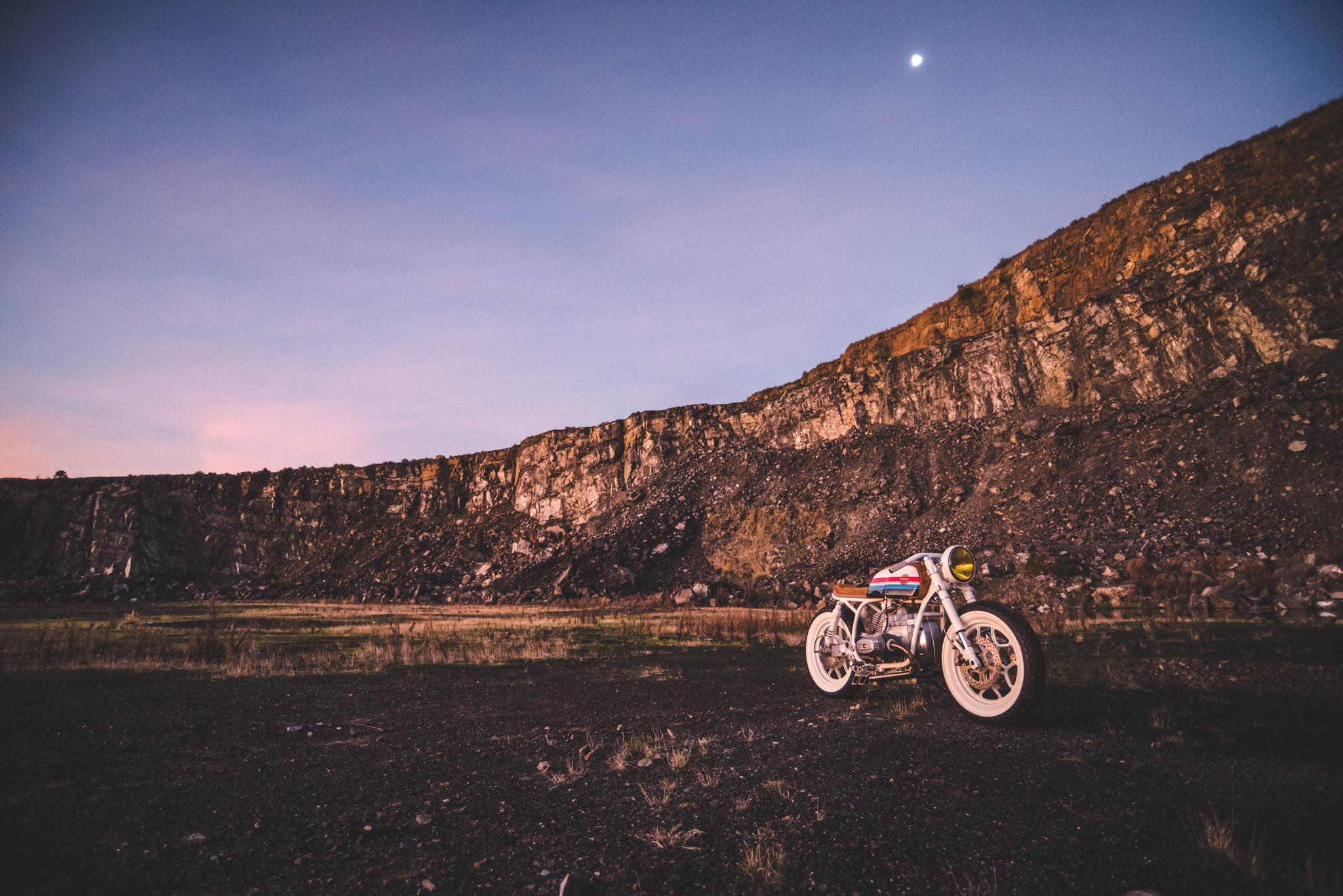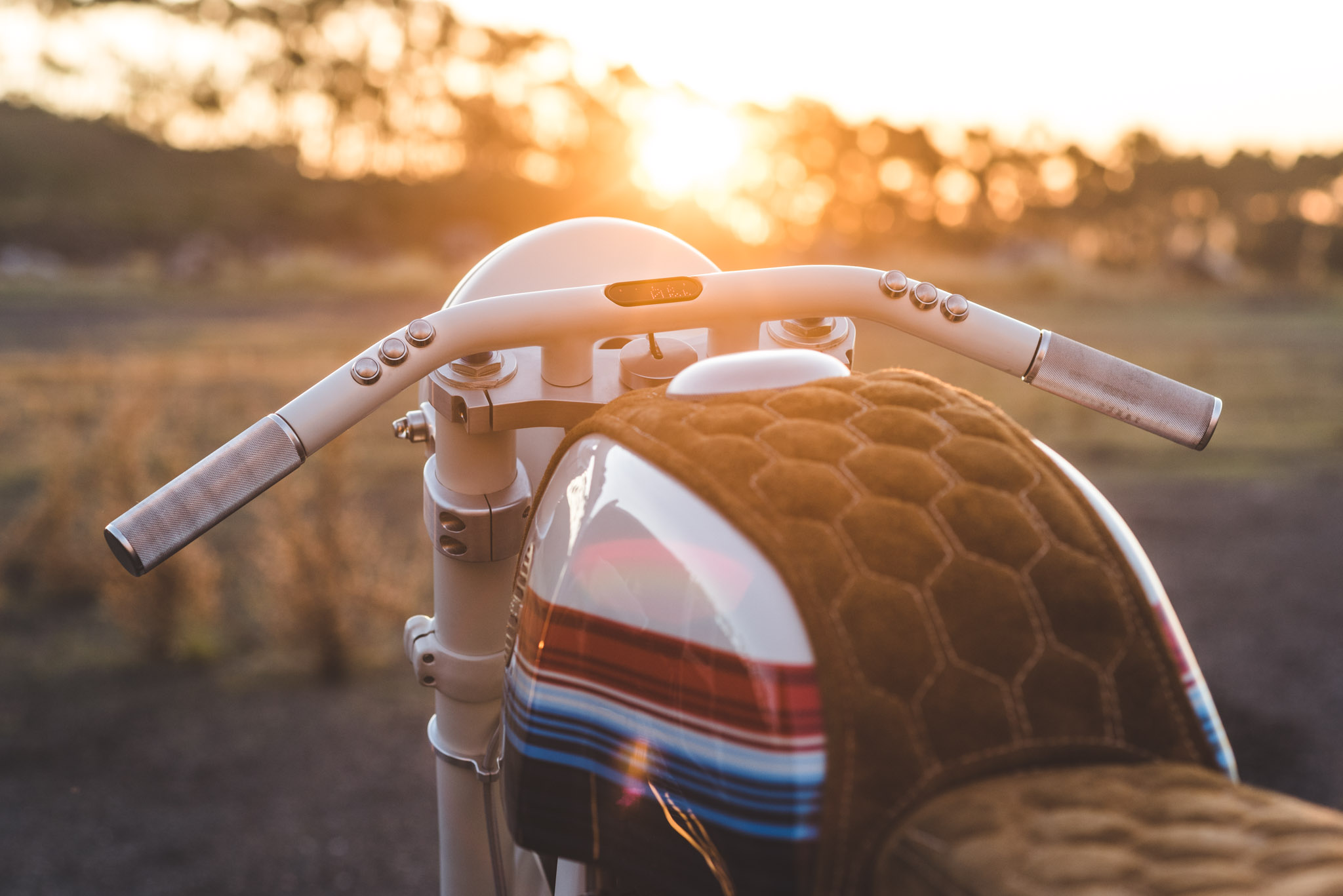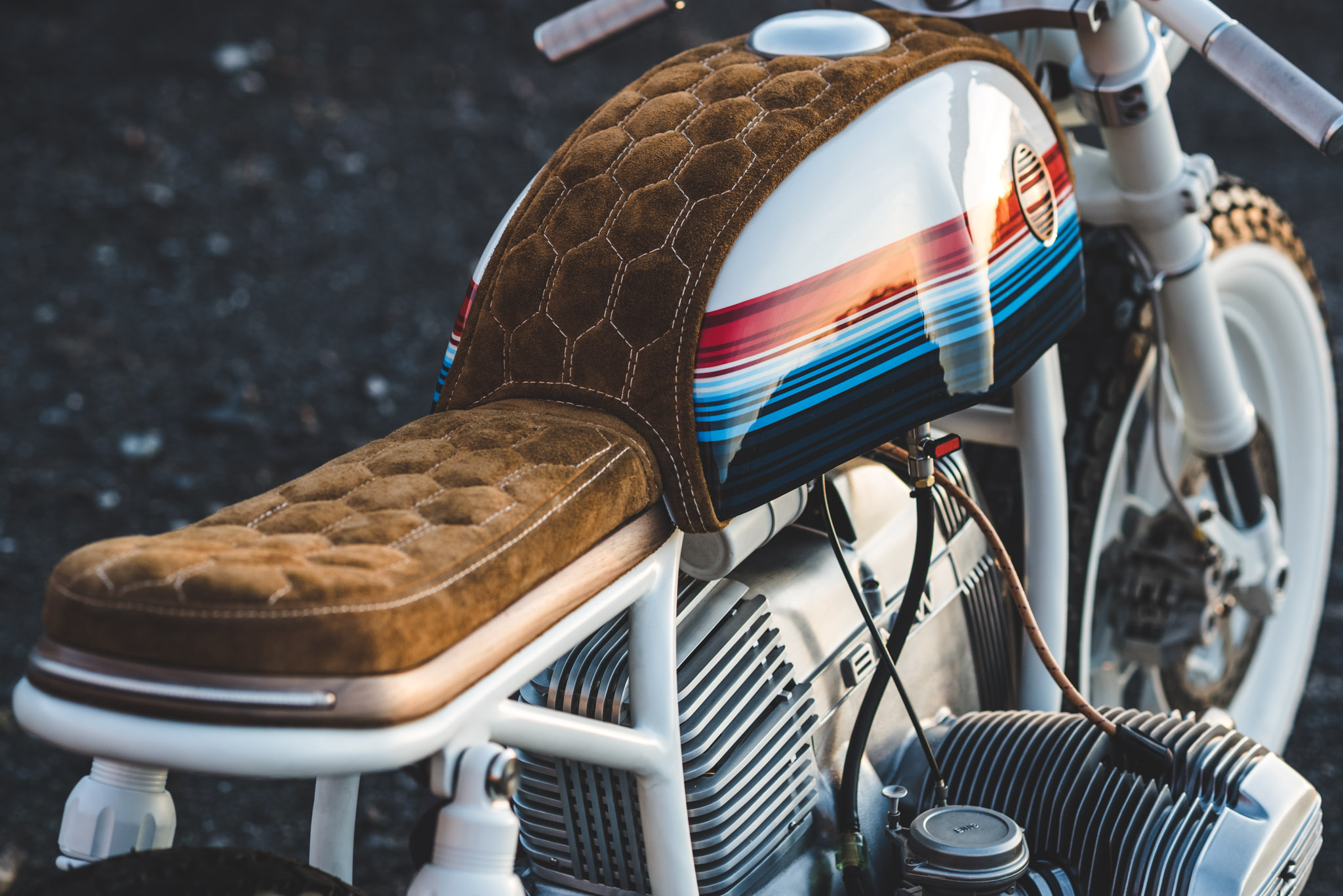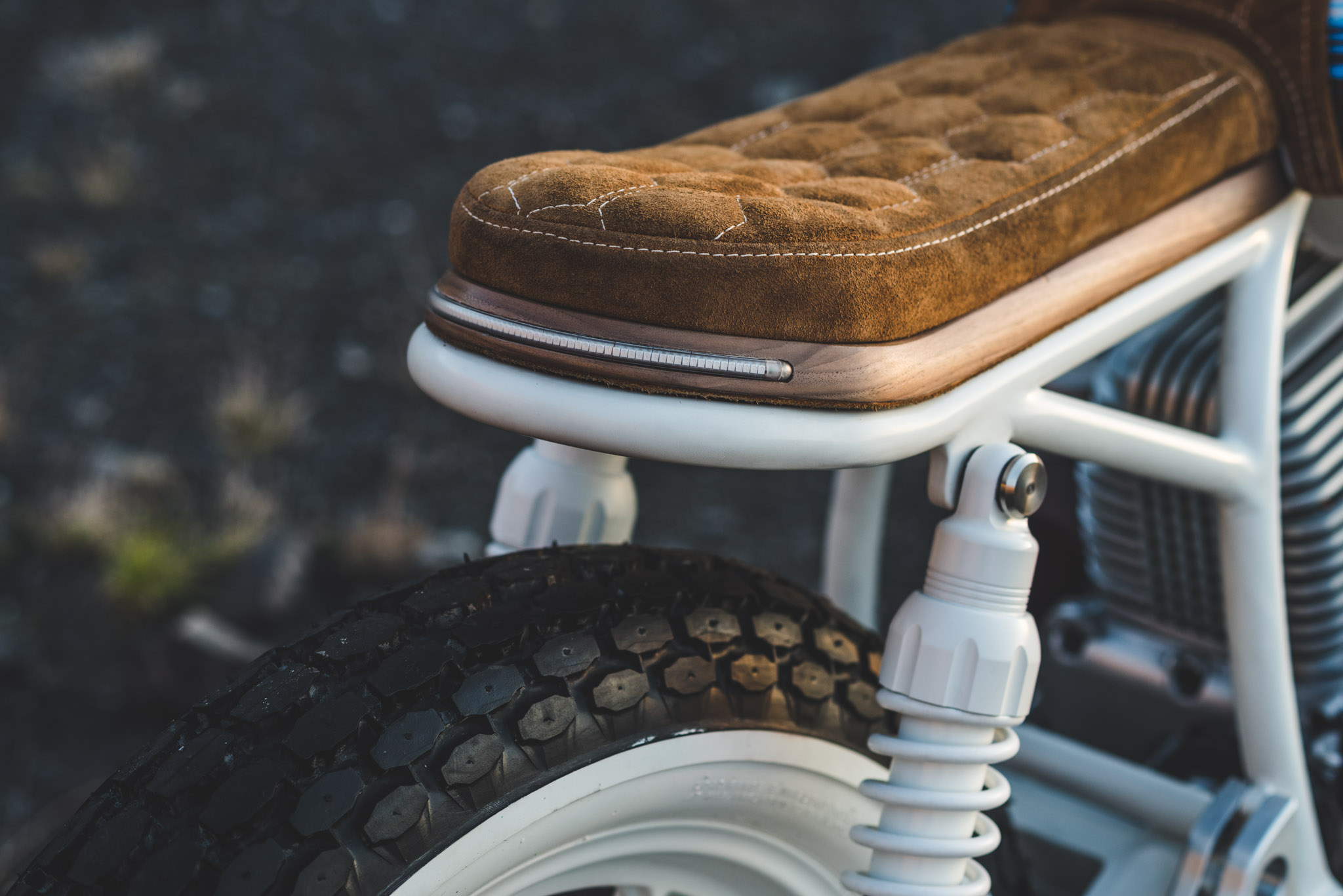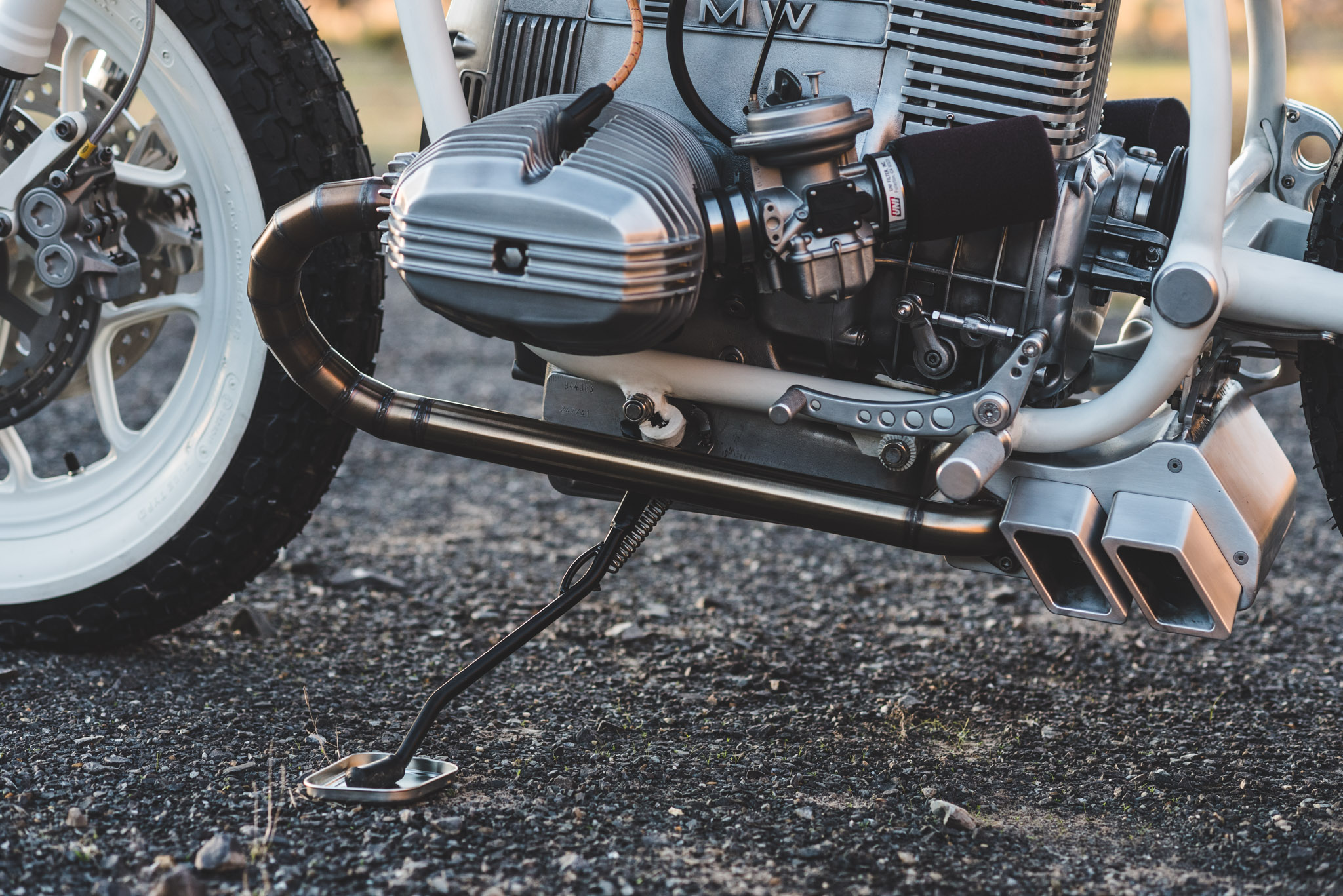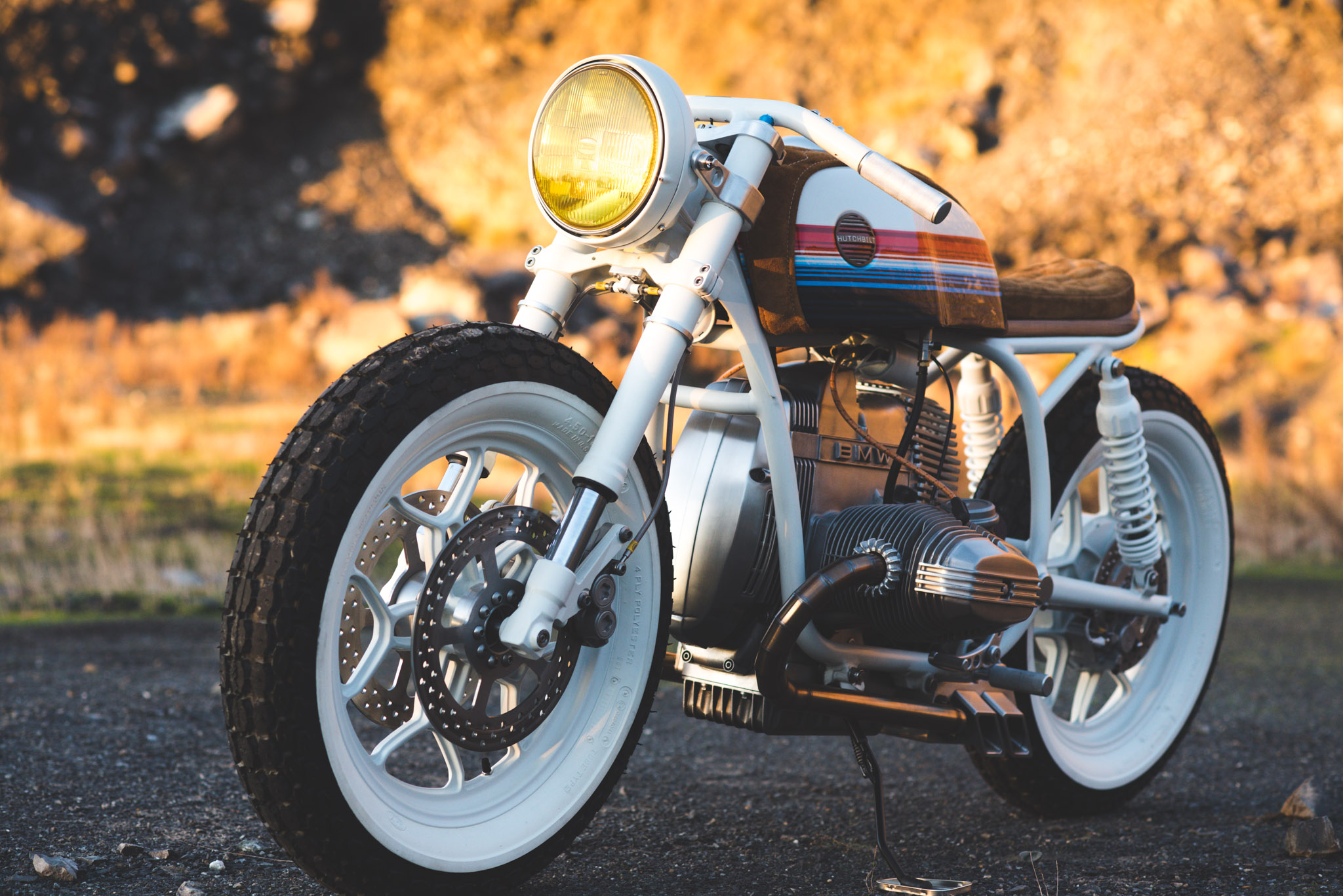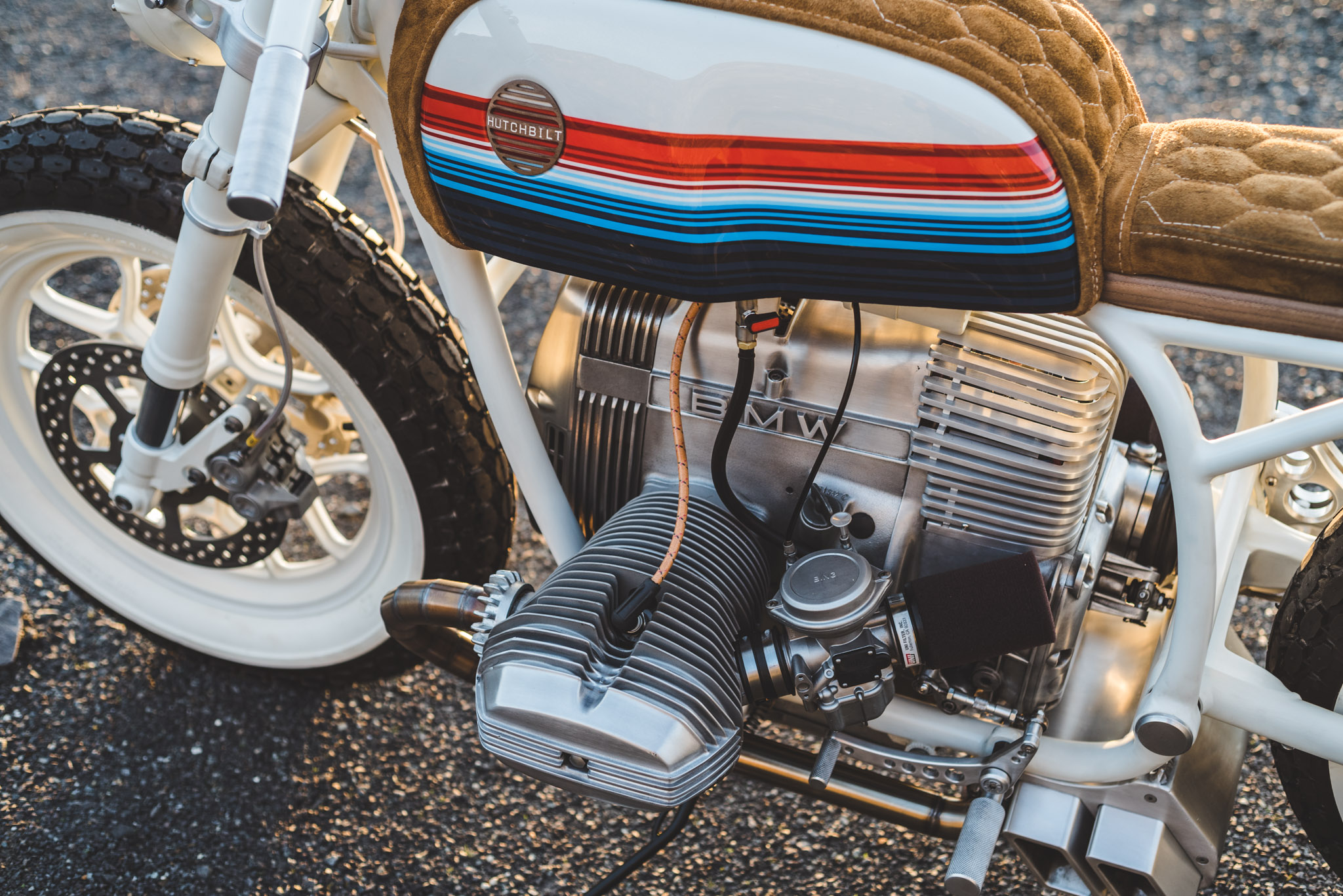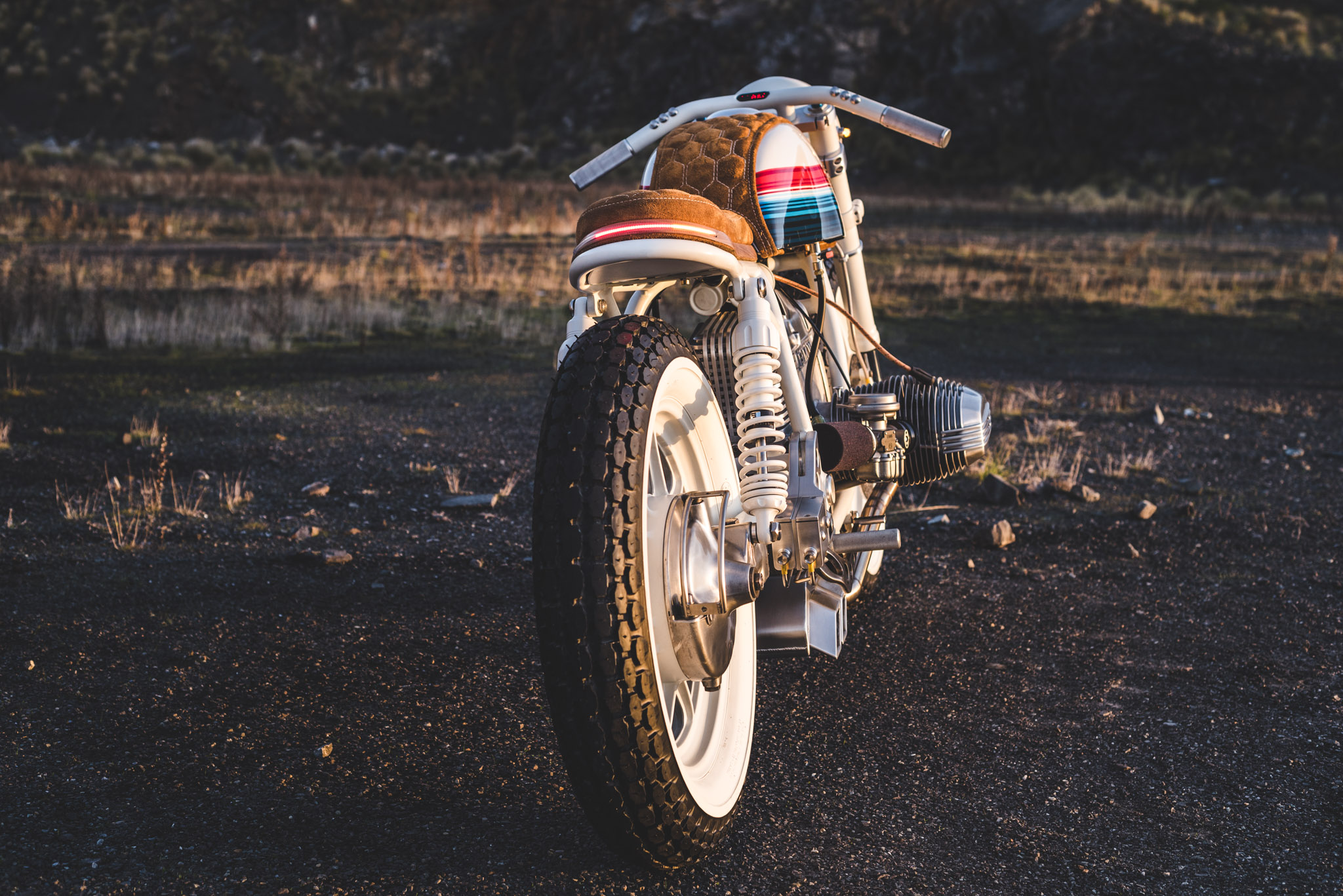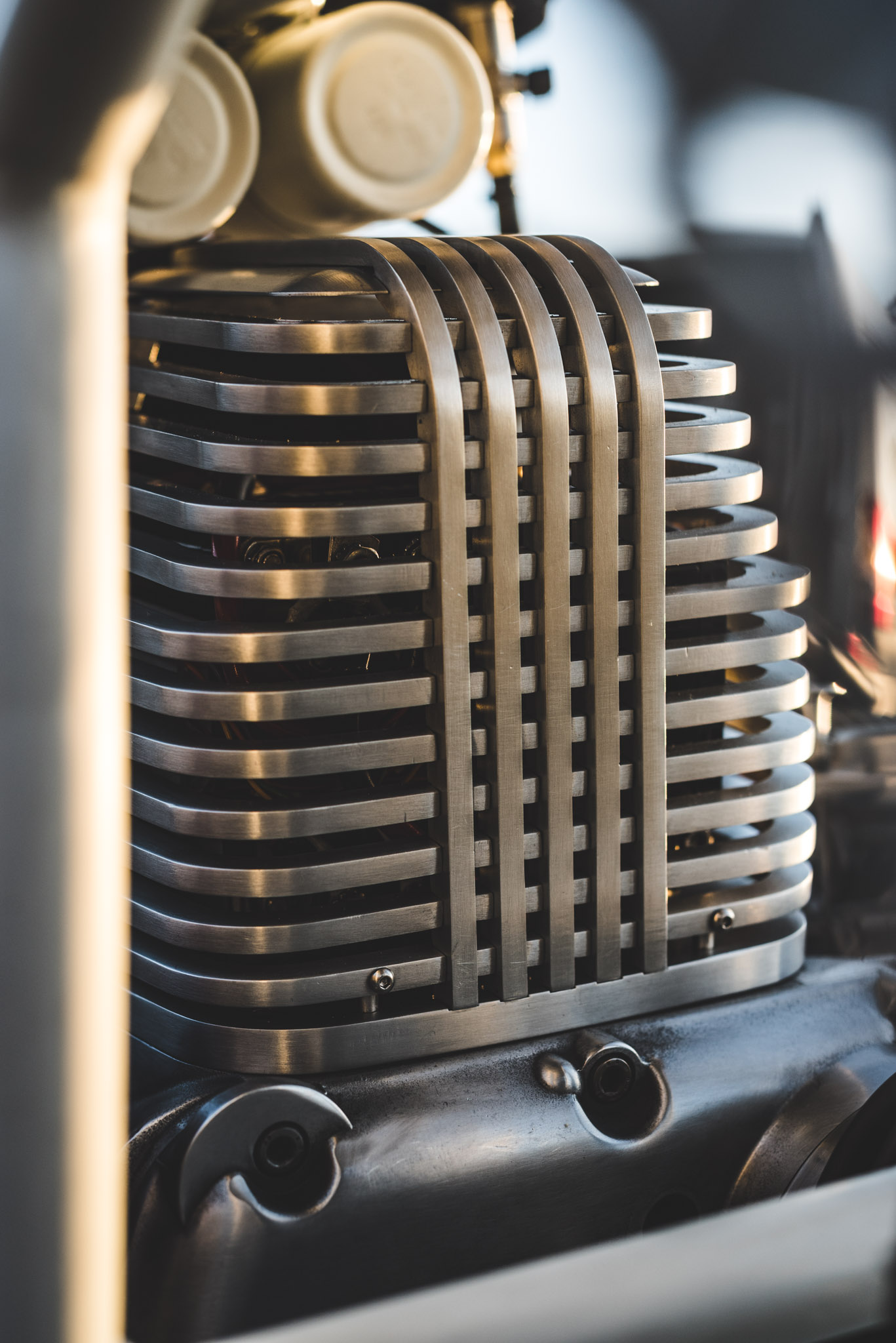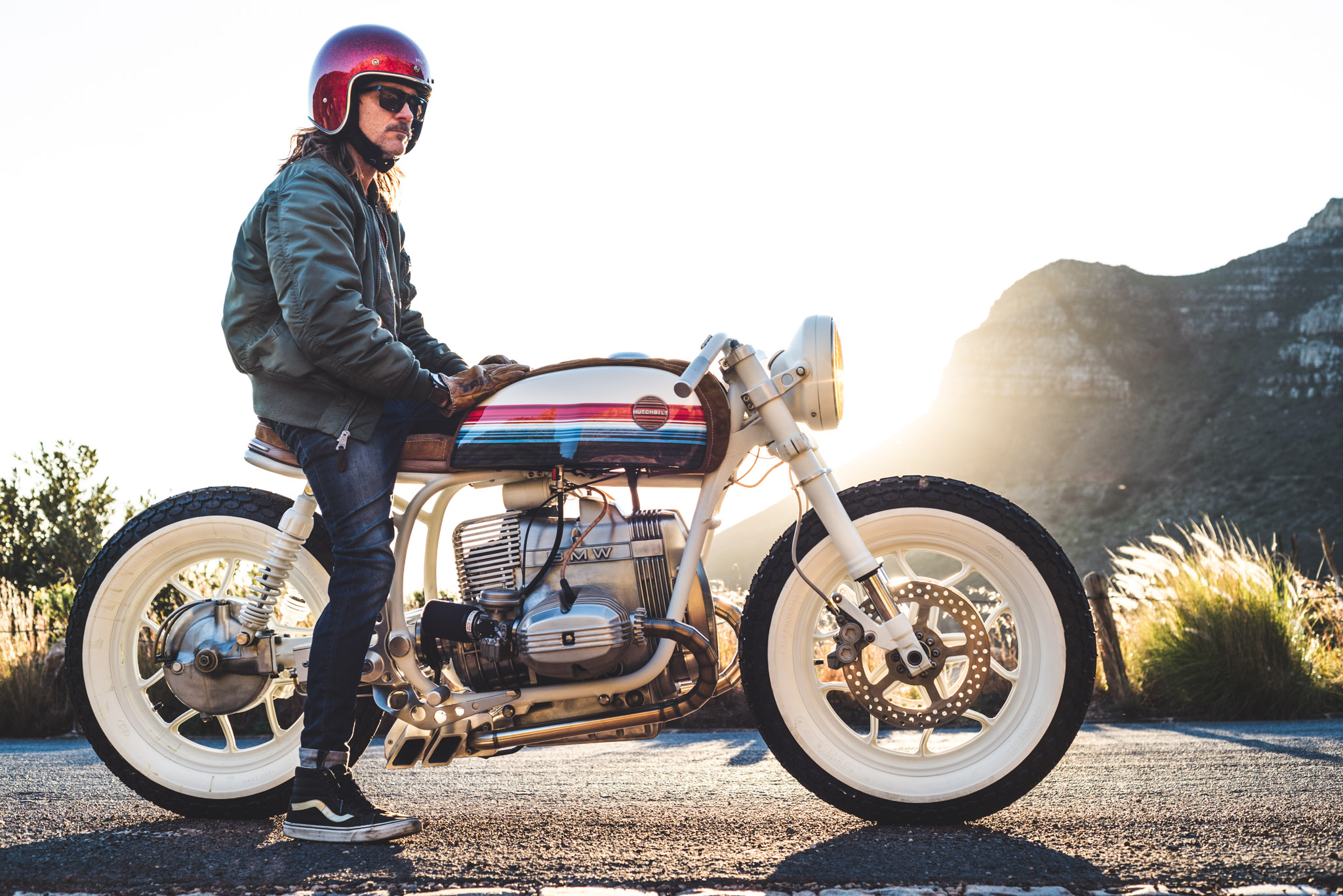 Source: Hutchbilt / Photos: Devon Paisley
Comments
comments