It's been a short while since last time the Renard Speed Shop build was featured here (BMW K75). This time, again – it's a BMW, but the proper… boxer one.
BMW R90 series motorcycles…
are very popular and You can easily find a ton of builds based on these boxer engines… But this one stands out. Renard Speed Shop is known by it's modern and yet classic looking design. But I don't think that this is the main factor here…The bike looks completely fine – as it's generally an ABC example of a cafe racer build… Well ok – the yellow "fairing" and tiny headlamp are nice 🙂 And the color is perfect – it's a machine, so it should be black / silver / chrome…
But I think that this one stands out thanks to the build quality and detail work. The details that are not visible straight away. They are not as radical as in mentioned above K75 (ex. that rear shock absorber!)
I especially like the double trumpet intake that was added to a stock air-box. Such a simple solution, and it makes this look so much more interesting. The rear shocks catch the attention – they're custom made and re-positioned. Triumph Bonneville was the donor of the wheels. The battery is mounted behind the engine, under the gearbox.
For some unknown reason – I find this build very pleasant to watch. Especially when You look at the front/rear photos.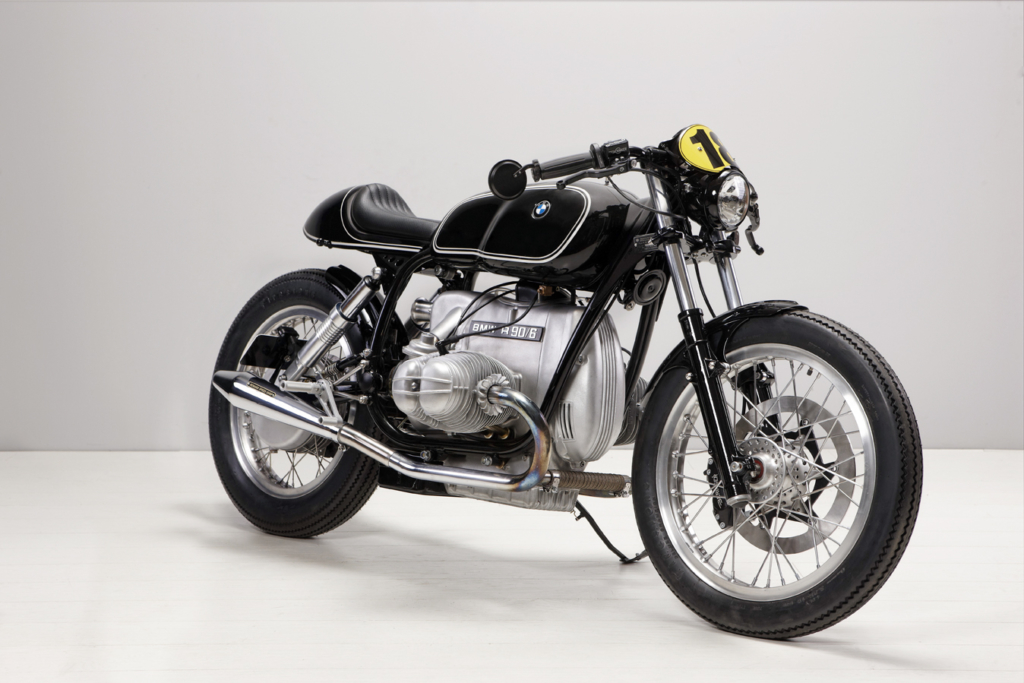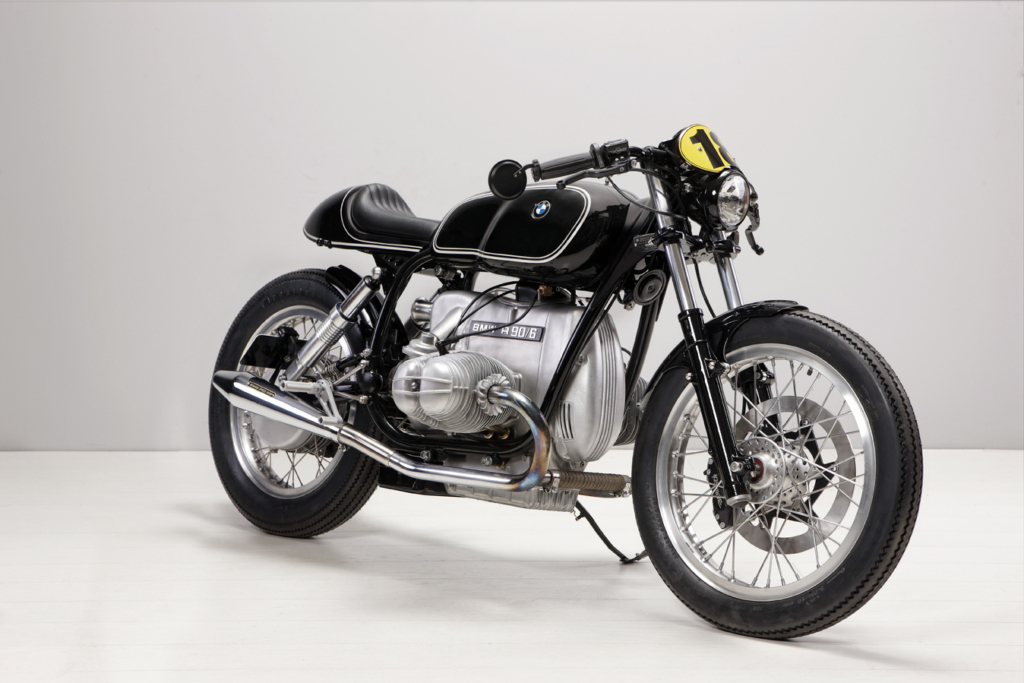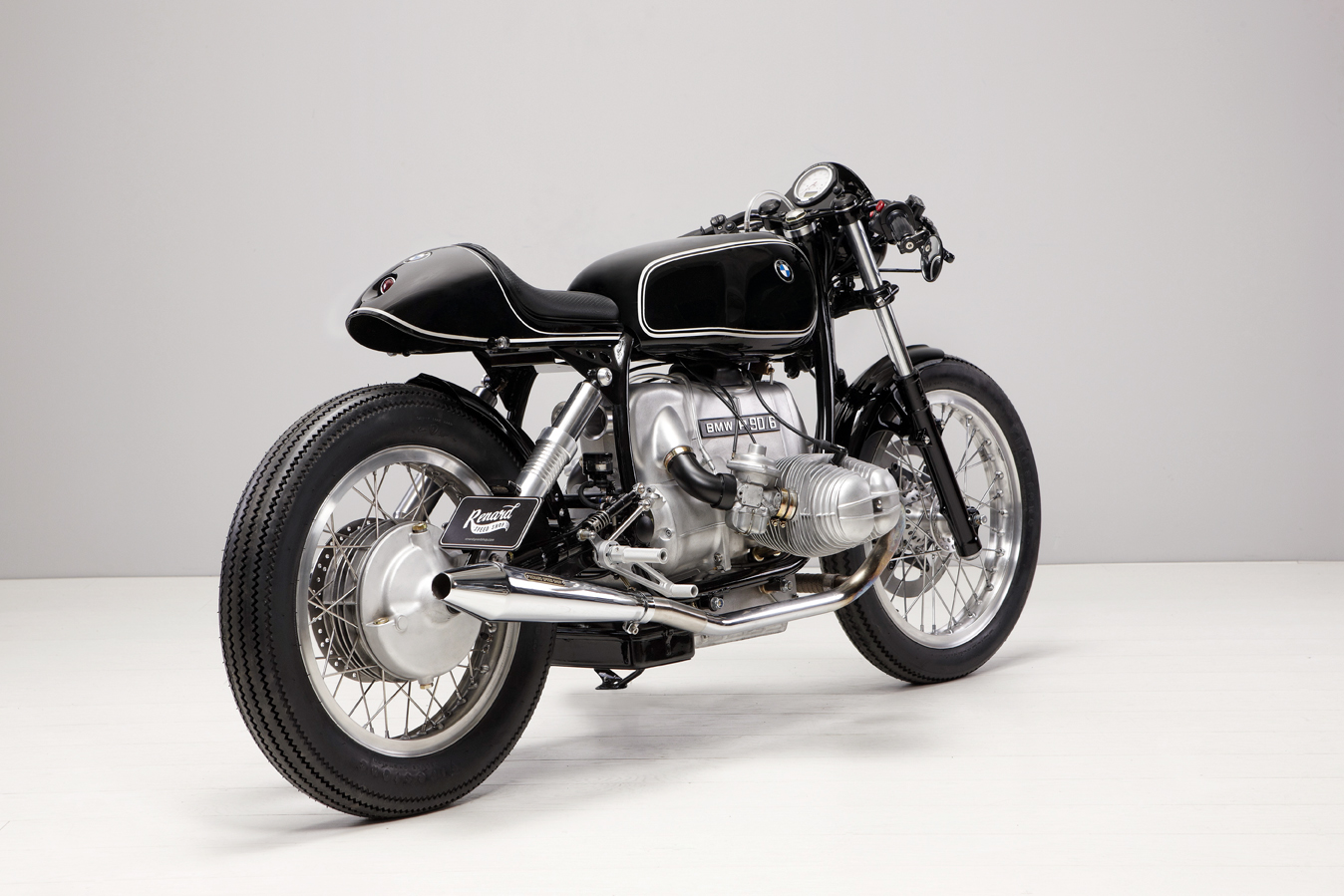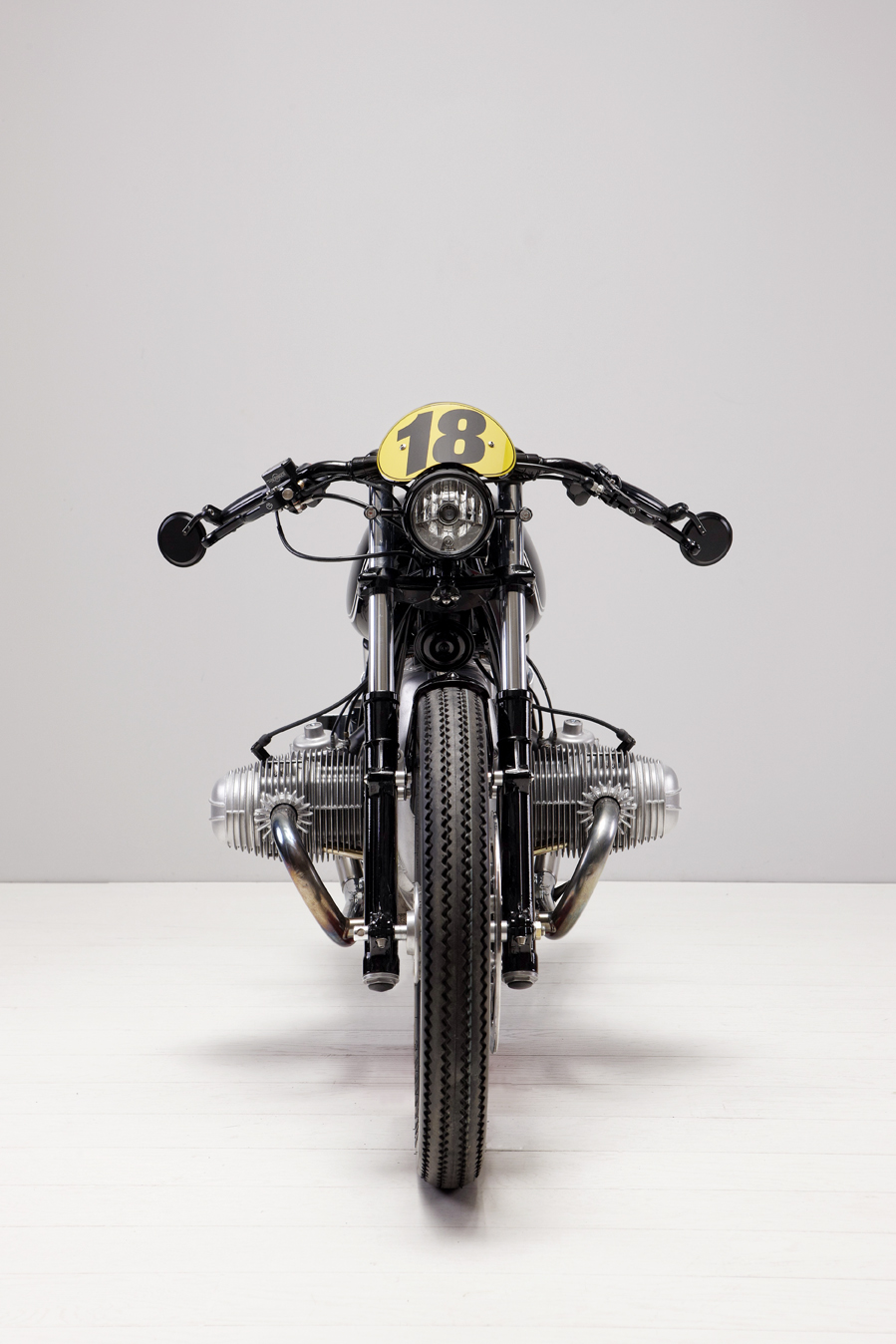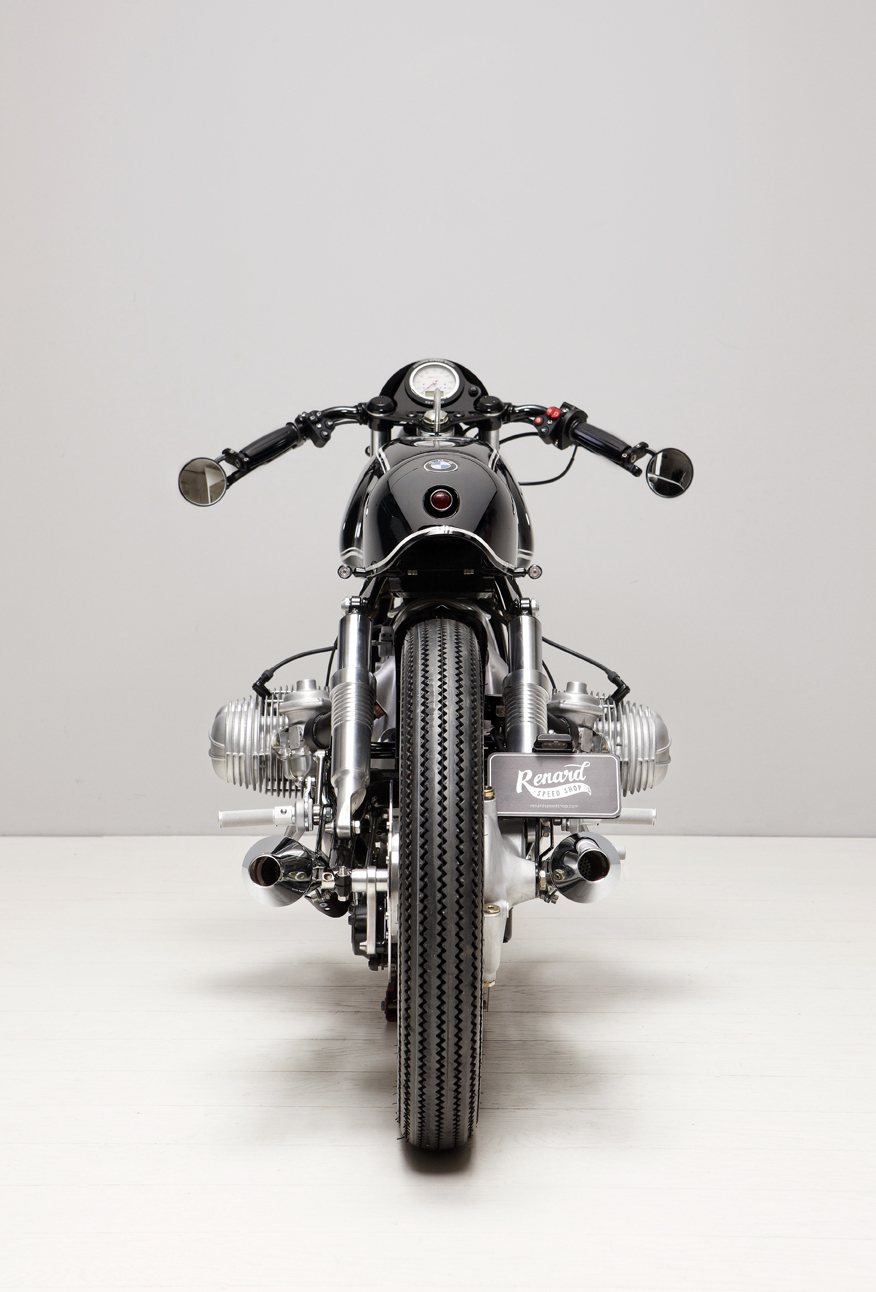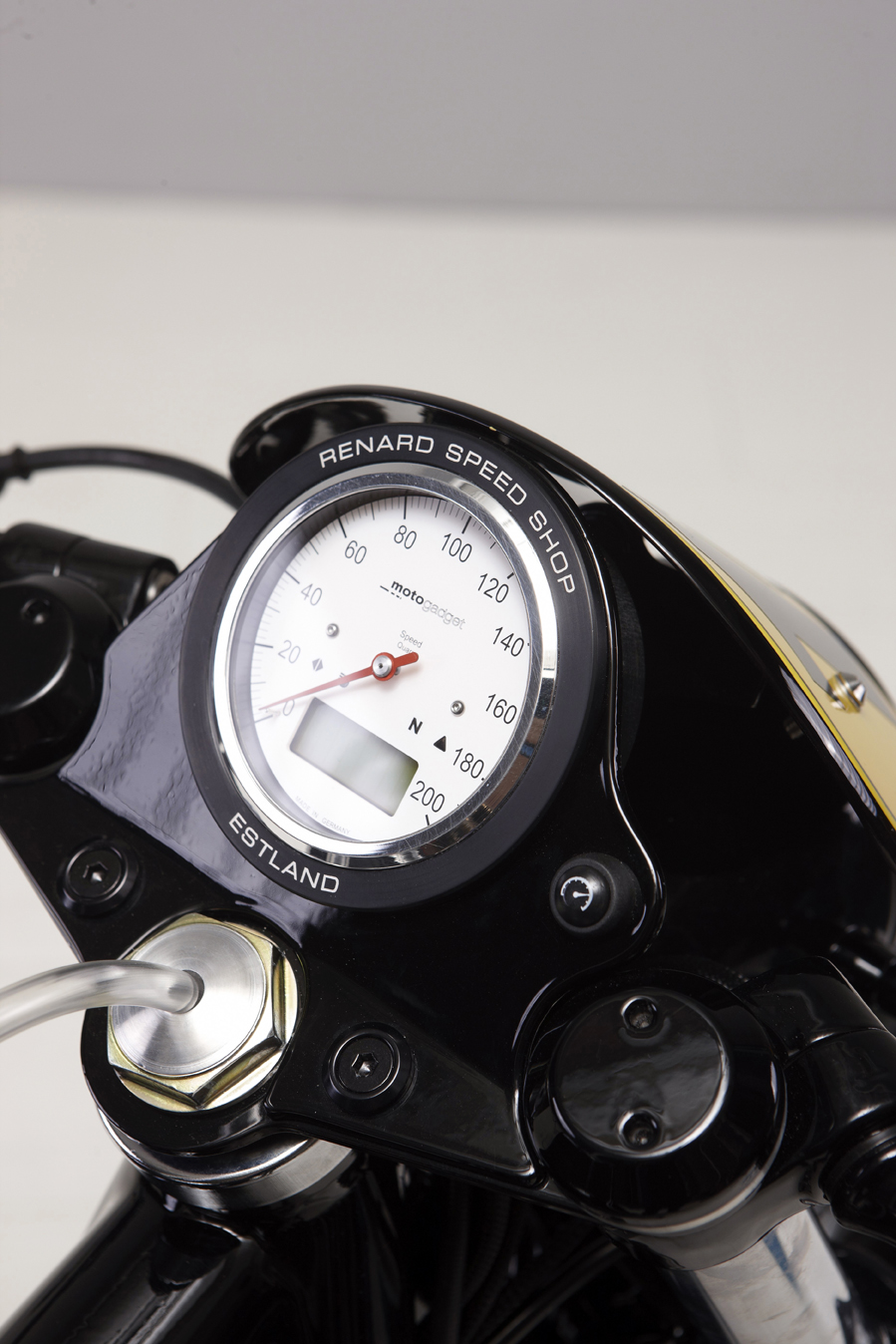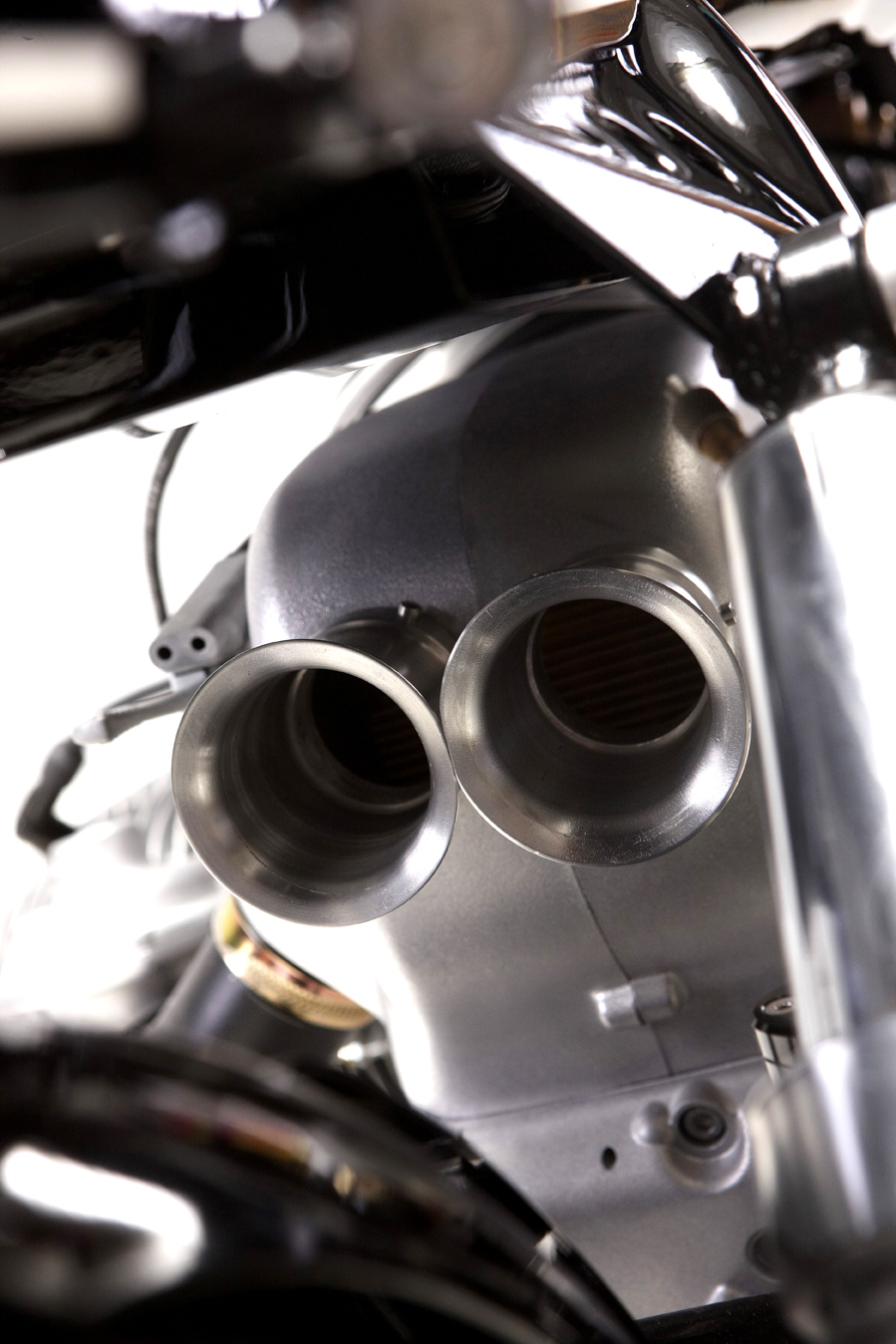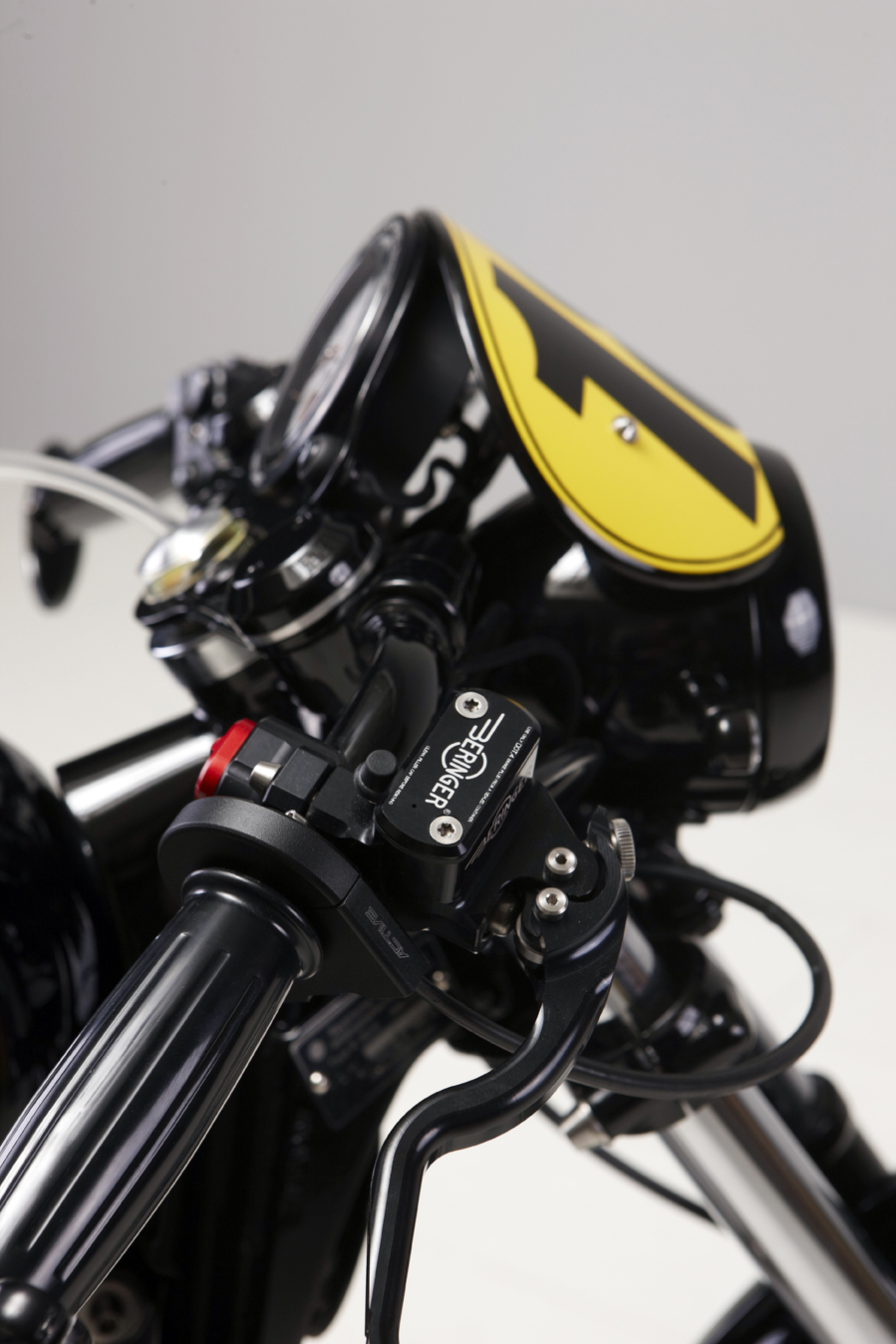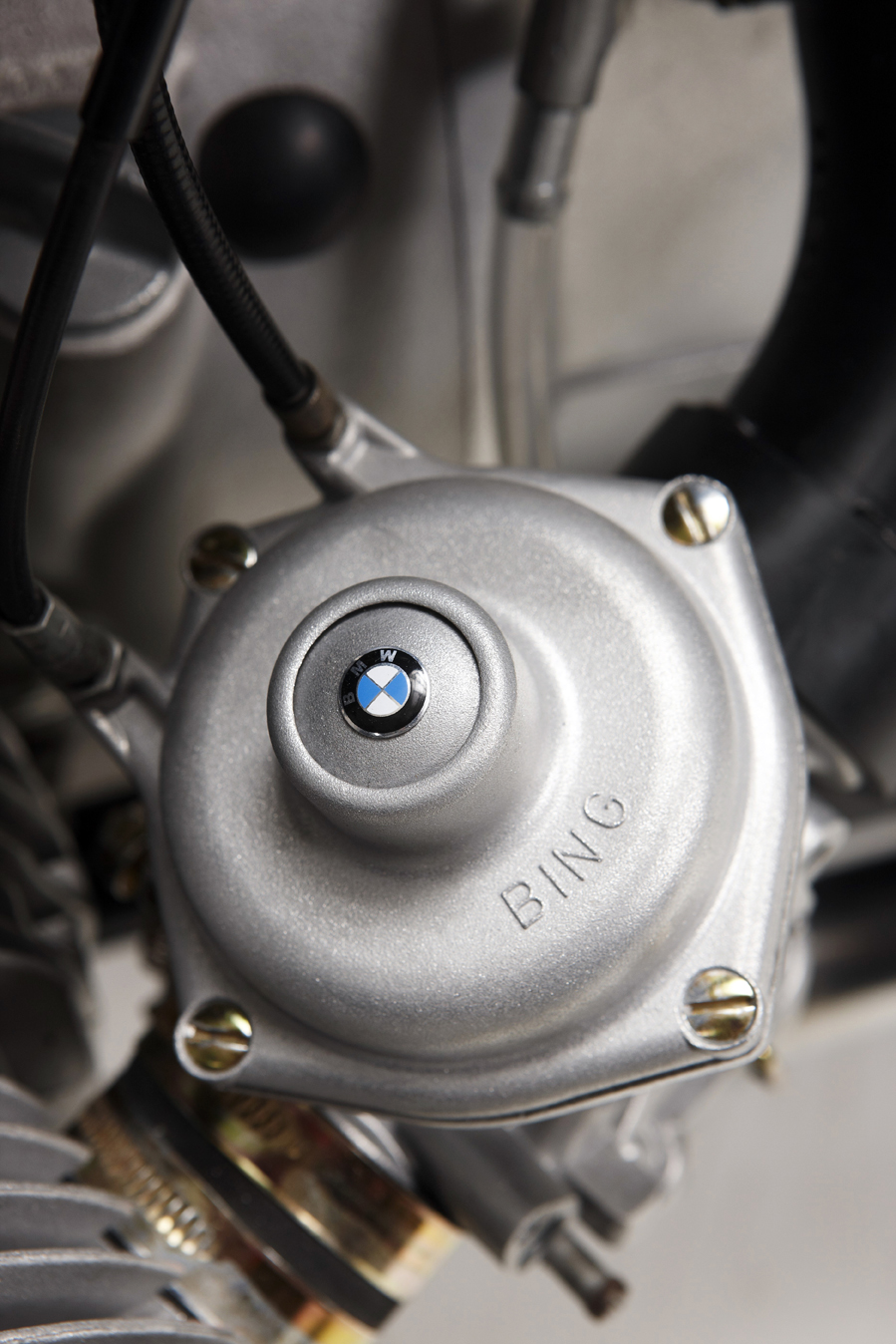 Source: BMW R90. Cafe Racer – Factory Racer from Renard Speed Shop
Comments
comments