Something different from cafe racers… a restomod of a Kawasaki Zephyr 750.
I'm into muscle bikes and neo-classics. Although this Zephyr is not a top end 1100 version – it's a retro styled bike that takes loads of inspiration from legendary and one of the most beautiful bikes ever – Kawasaki Z1.
What is a restomod?
When applied to motorcycles – this Kawasaki is a perfect example. As cafe racers tend to be (especially recently) only about style. To modify the looks, to be inspired by the real cafe racers – put on clipons, some characteristic rear end – job done. Even more – lets put on balloon Firestone tires… to make a readability even worse… And job done!
Well, not really – You got the looks, but does it perform better? "Do the ton" – sounds familiar? No?
Restomod is about rebuilding and improving (modifying using modern = better parts). And just little about the looks.
So back to the Zephyr: Ok. The looks are improved – of course, as the new parts applied (wheels, exhaust, swing arm, forks etc) are easy to notice and work in favour of better handling, loosing kilograms and performance. Also You have Keihin FCR flatslide carbs and the engine was rebuilt. But the looks are a side effects of the modifications – not a purpose itself. The whole concept of a naked bike – stays unchanged. It doesn't alter the goal the bike was built for.
So a real cafe racer build should be redefined as a restomod + customization of the riding position. Not only the second part! 🙂
Just look at the details of this bike below. I can look at this exhaust for hours 🙂
I highly recommend to visit the bulldock.jp website for more eye-catching examples of rebuilt classics.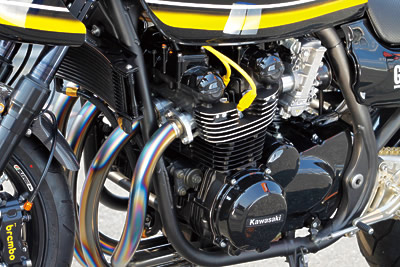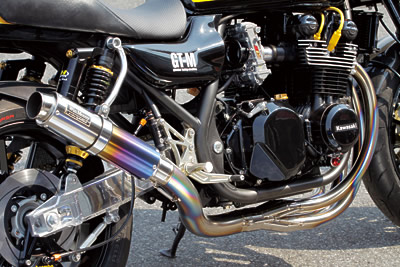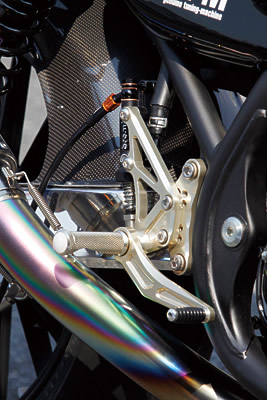 Source: KAWASAKI ZEPHYR 750 / No. 007 by BULL DOCK
Comments
comments