Suzuki Bandit. Quite an icon, that is a perfect reflection of Suzuki philosophy: a good and affordable motorcycle, with a brilliant engine coming from a full family of legendary oil-cooled units… It's just their way – to release a bike that is reliable, simple and priced just below the competition in the segment.
I always liked the look of Suzuki Bandit. A definition of a modern UJM, packed with some traditional and dependable components, looking modest, but somehow attractive. No wonder that it became a market success.
But it never became a customizer's choice
It just didn't match any particular style or segment as a donor bike. The tank and a triangle frame near the head look cool, but it doesn't fit to make a cafe racer out of it. Single rear shock – also doesn't hit the retro vibe (that's why Inazuma was released). Scrambler? Engine range not good (only four-cylinder choices) – too heavy. Restomod? Classic? Too young.
I had a draft of this post for many months. Not being able to convince myself to the builds I found (try it – if You search for images of Bandit builds, most of the bikes are total nightmares). But I believe there is a segment, growing, that seems perfect for Bandit. Only this and last year – few key builds were released. I wrote about one of them in a recent post. The tank shape is a perfect tribute to a classic racer from the 70's. It just needs a retro fairing and a single seat tail!
Check out five custom Bandit builds. I think this list represents the limitations and challenges of this particular motorcycle and also the possibilities! First two are "cafe racer" inspired. The next 3 are better directed – retro racers. I should think about building my own, as there is still so many of these bikes around, and these oil-cooled engines… have something in them.
1. Suzuki Bandit 1250 "FatMile" by Hans Muth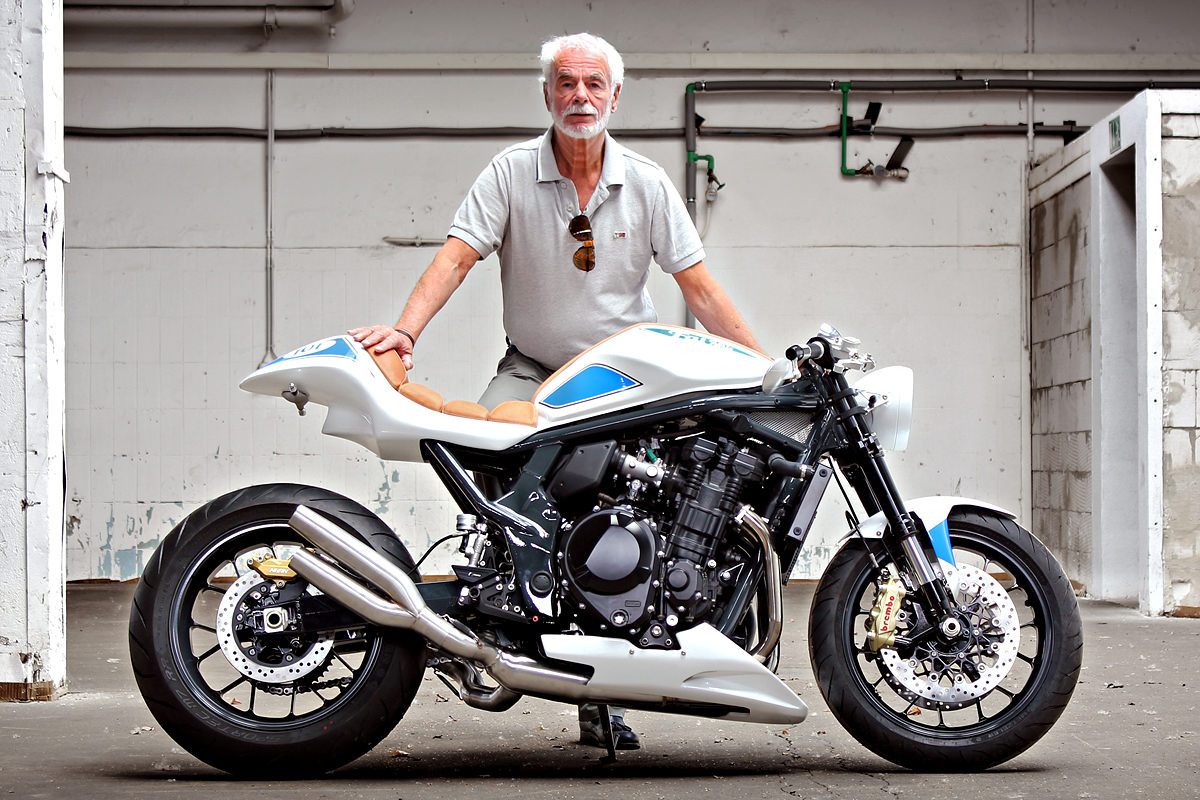 This one is a real treat. Not only because it's the most famous Suzuki Bandit "Cafe Racer" build. Hans Muth… is a designer responsible for BMW R90S (he was a BMW Chief of styling). Also tied forever with Suzuki as a creator of one of my all-time favourite motorcycles: the Katana.
This project is an example of his flexibility. Making a cafe from a Bandit is not easy regarding the styling. Especially when You choose the liquid-cooled version that doesn't have the retro vibe coming from the engine. But – here – the effect is brilliant. Proportional tail, front-end GSX-R forks swap (that is an easy job as Suzuki uses very standardised head sizing).
I love the result. Especially the fact that the tank top is the tallest point of this motorcycle. A proper – modern cafe racer…
Read more at Bike Exif
2. Suzuki Bandit "Grey Flash" by XTR Pepo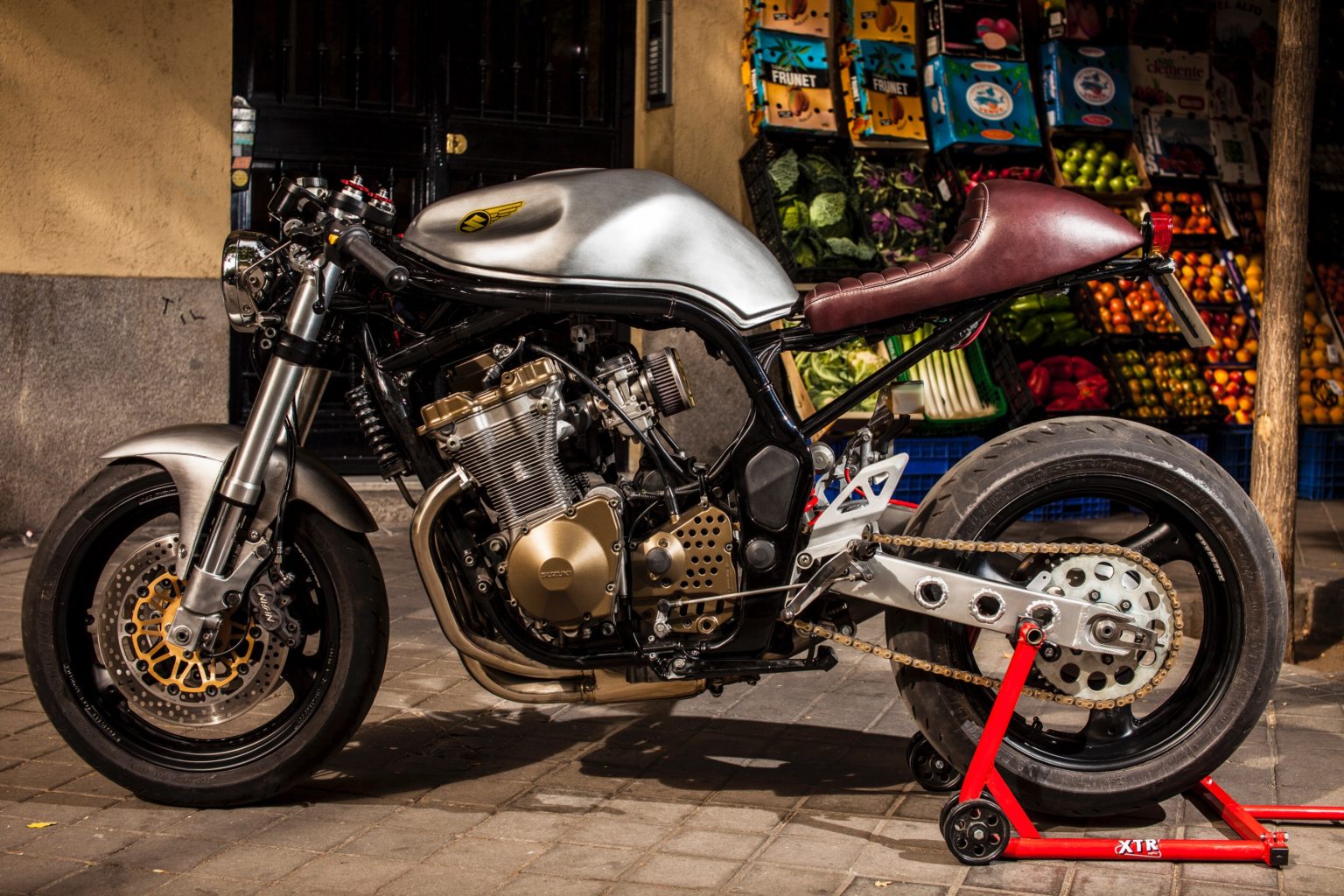 One of two Bandit's on this list coming from XTR. An attempt to make a retro cafe racer out of a modern UJM. So different than point 1, that is using a lot of plastic and is design focused. Is this attempt successful? I think yes. I can see the creative struggle to make it raw metal and leather rather than plastic. No paint job, natural alloy colour choices, brown seat. Extreme clip-ons angle and an upgraded swing arm. Simplicity and minimalism. It's not the universal beauty, but I appreciate it, precisely for being so risky and challenging donor bike.
See more at XTR Pepo
3. Suzuki Bandit "Colonel Butterscotch" by Icon 1000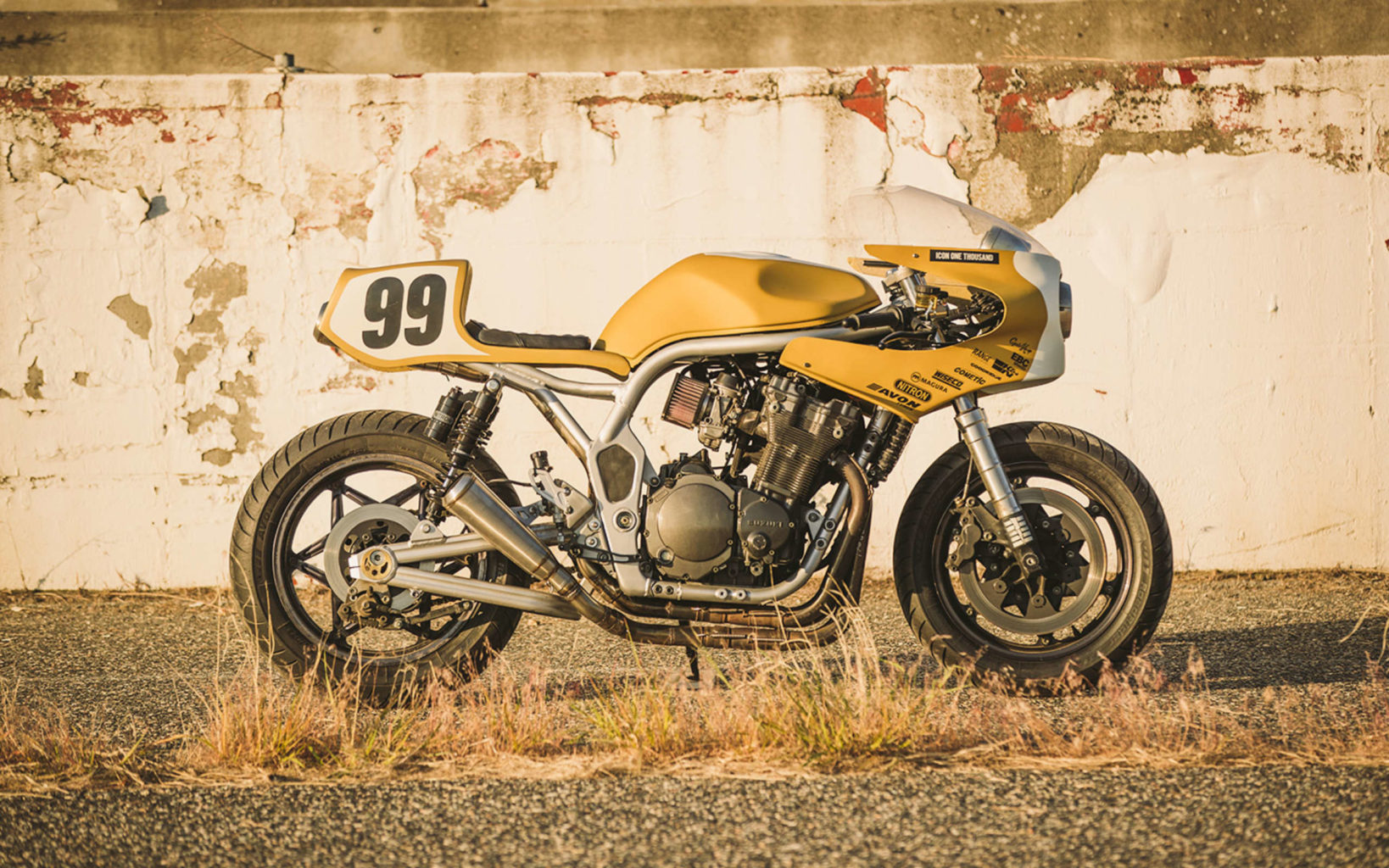 Another proof that the classic racer segment is growing stronger. This is a quite recent build from Icon 1000. I love their bikes. There is always something different about them. For example – this build has a 16-inch front wheel. Because – why not? They seem design focused, but these are not just decorations. All their builds are performance beasts, most likely tested on some closed racing circuit. Raw and simple. Also, they seem to have a weak spot for oil-cooled Suzuki's as this is their third build based on this powerhouse. The "New Jack" Katana was a build that inspired me to build my Katana. The "Major Tom" is an apocalyptic GSX-R 750.
This list wouldn't be complete without "The Colonel".
See more at Icon 1000 website
4. Suzuki Bandit "Lucky Legend" by Italian Dream Motorcycle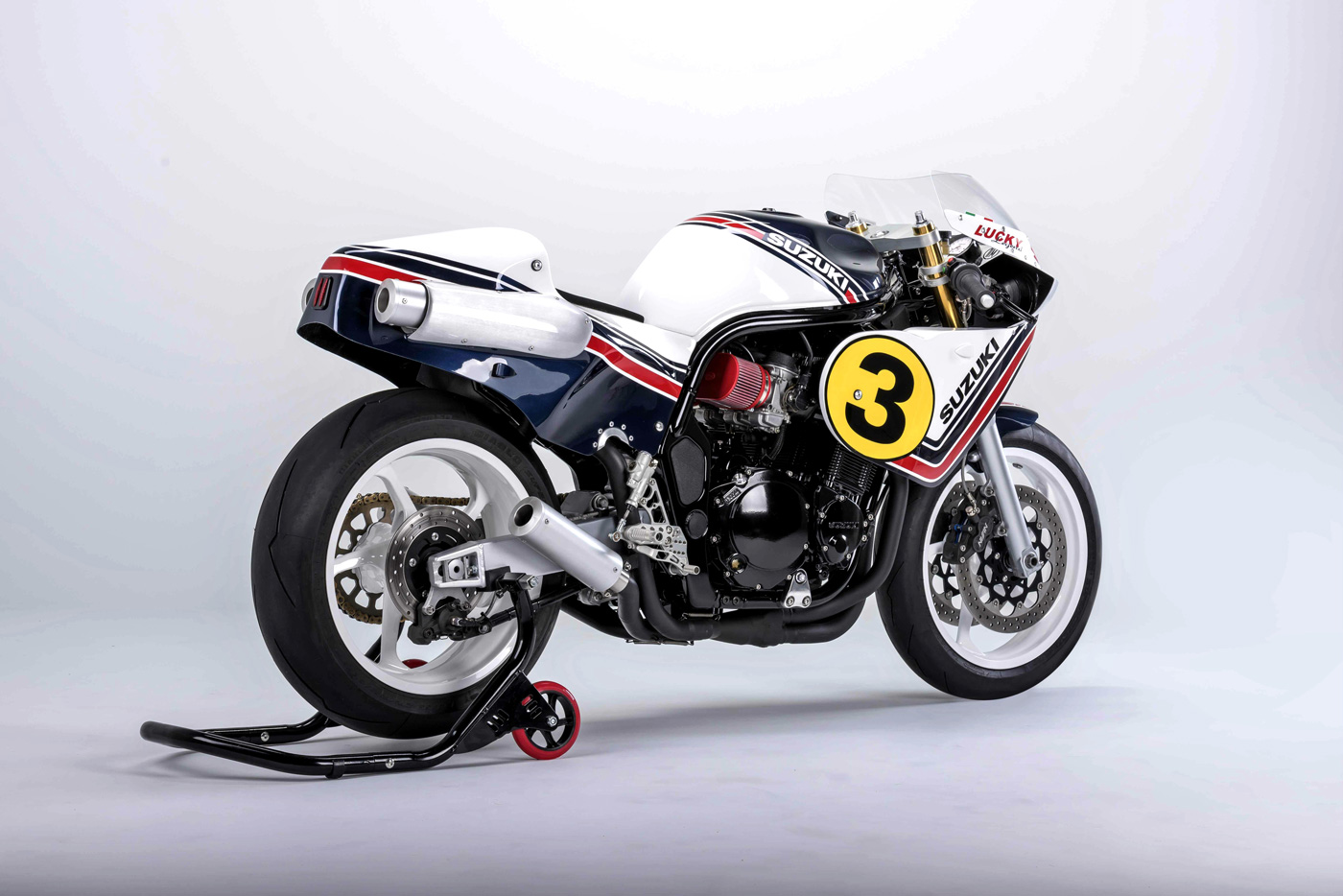 A hardcore bike for a champion. Pretty much sums it up. Italian Dream Motorcycle built it as a tribute for 500cc Grand Prix champion: Marco Lucchinelli. And I love every inch of it. The styling, the exhaust, performance mods. The paint job.
Read more at caferacergarage.eu post
5. Suzuki Bandit 600 "Suzuka" by XTR Pepo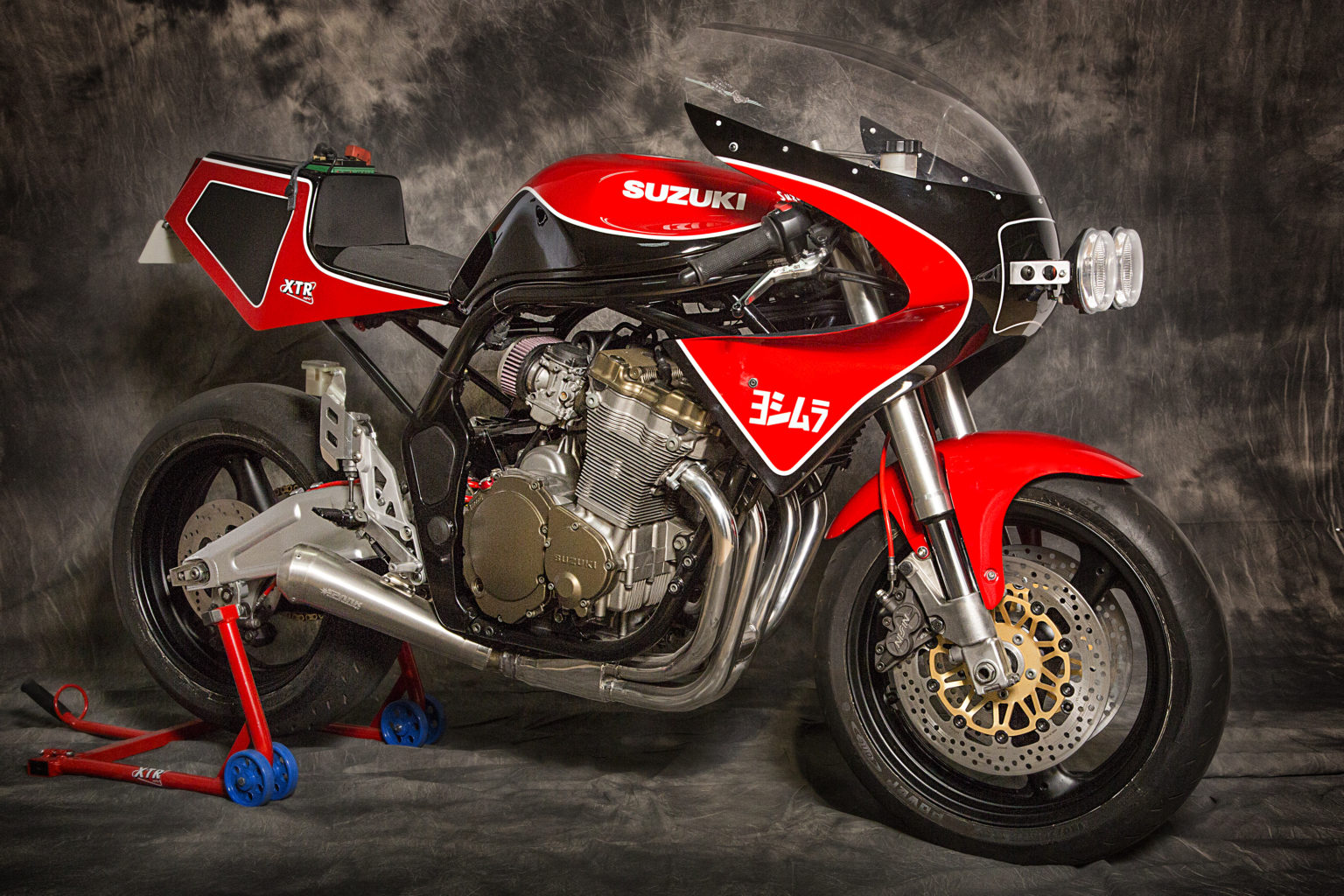 Another example of the perfect fit and style for the Bandit base. I don't know if the headlights convince me, but it is a good representative of the form. Little less extreme than the previous ones (as it's only 600 ccs), but styled very well. The colour choice is excellent. Read more about it via the link below.
Read more at caferacergarage.eu post
Comments
comments