It's time for a scrambler build. Well… I know that this is not really a Scrambler when You take on to modify a dual-sport motorcycle, a segment that is already where it should be. But hey, Yamaha XT sits between SR – which is a road version and TT – which is a hardcore offroader. So if You consider both directions, it actually is closer to a definition of a scrambler than many other builds labelled as one.
The original XT is already off-road capable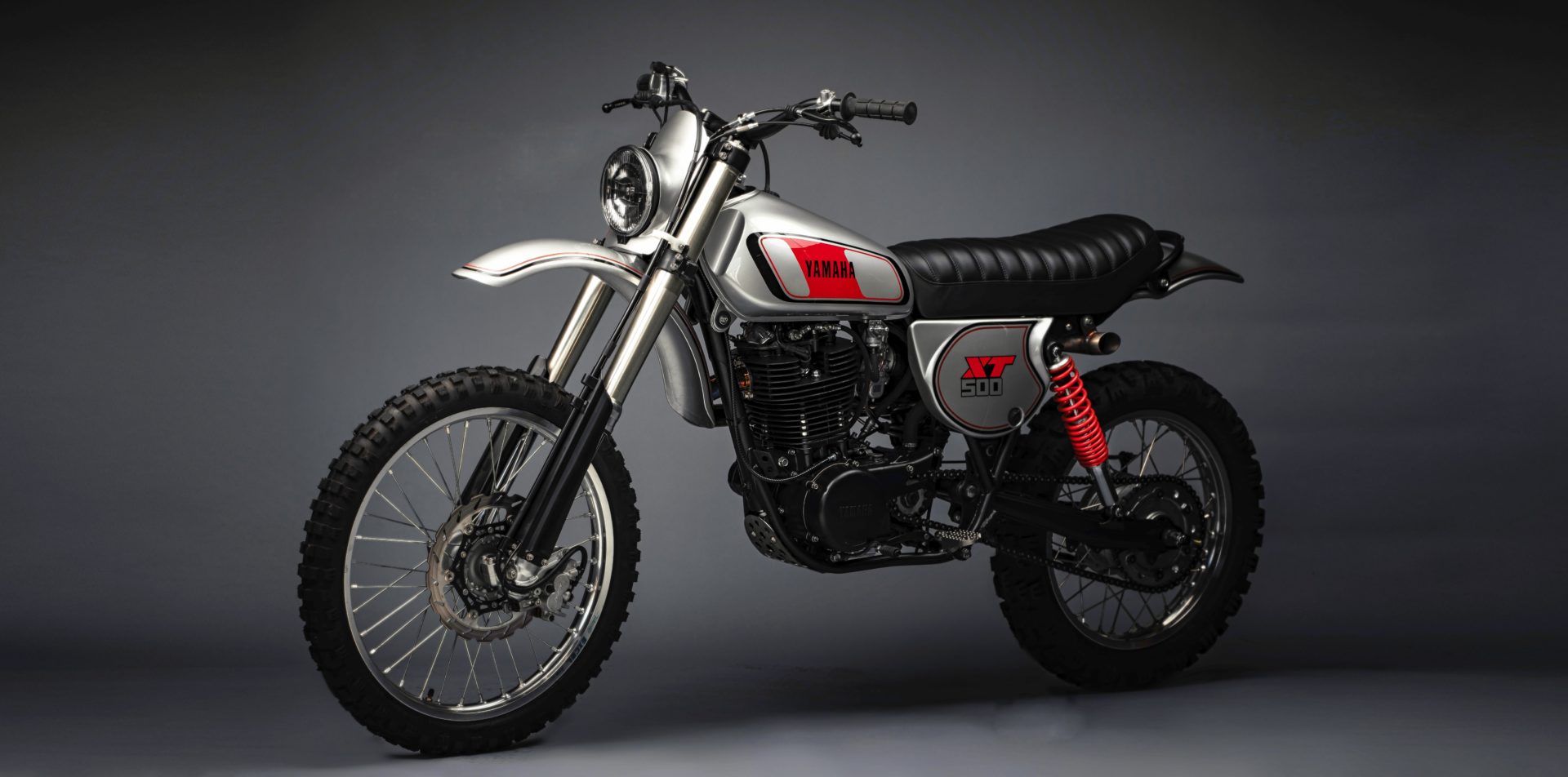 It's lightweight, looks classic (this particular donor bike is a 1977 Yamaha XT500) – what was changed here? There is a new swingarm from Suzuki PE250 – swapped to accommodate a wider rear tyre. Ikon Suspension new rear shocks to improve the handling, and the looks with the red springs.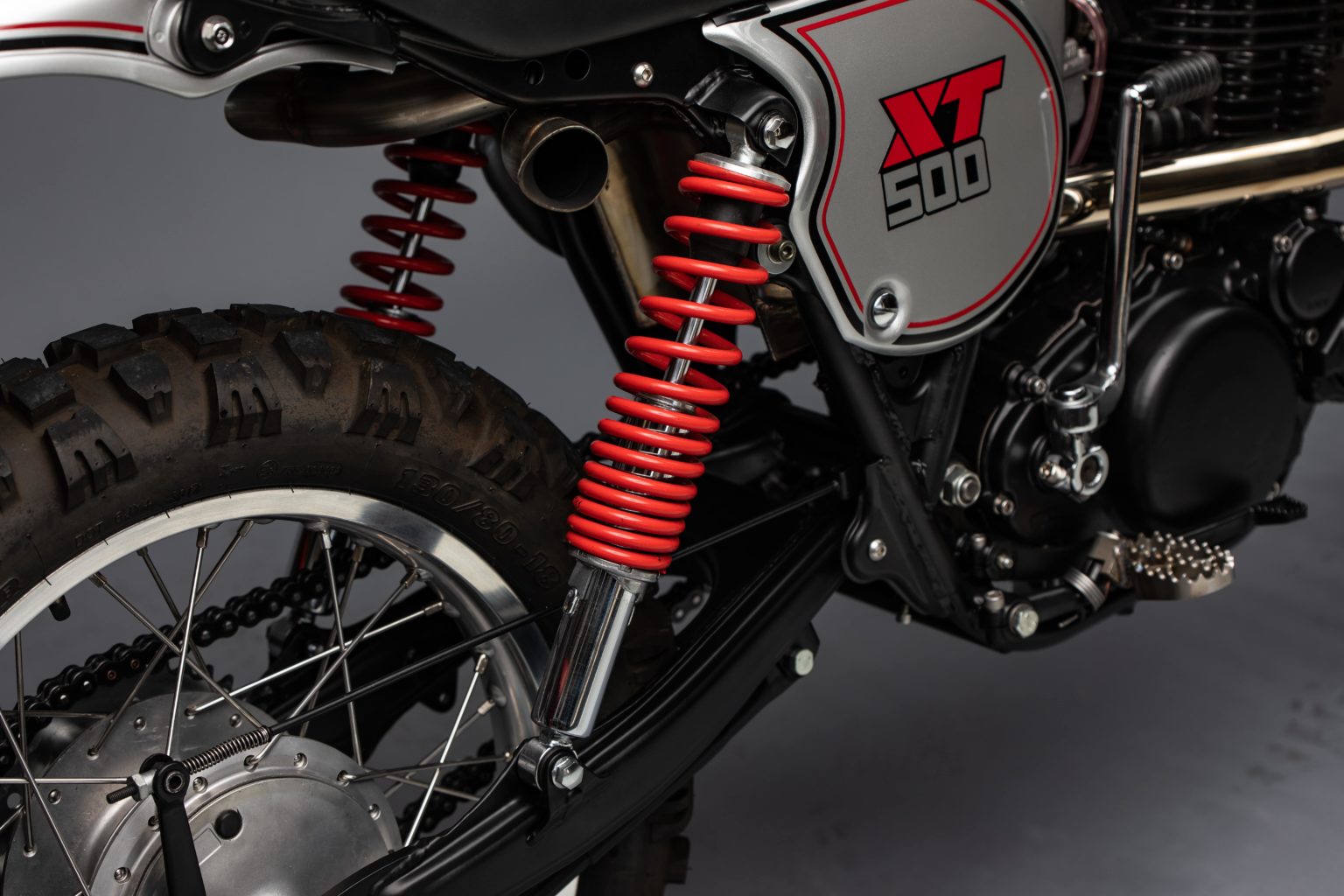 On the other end of the bike – we have Yamaha YZ250 upside down front forks. Kind of proves that we have made a long way – as these are an improvement over the stock ones, coming from a machine that has half the engine displacement. Upside down suspension required to modify the original tank, to clear the front forks during the full turn. The brakes are also from YZ – again, ease of making a full swap, plus performance improvement.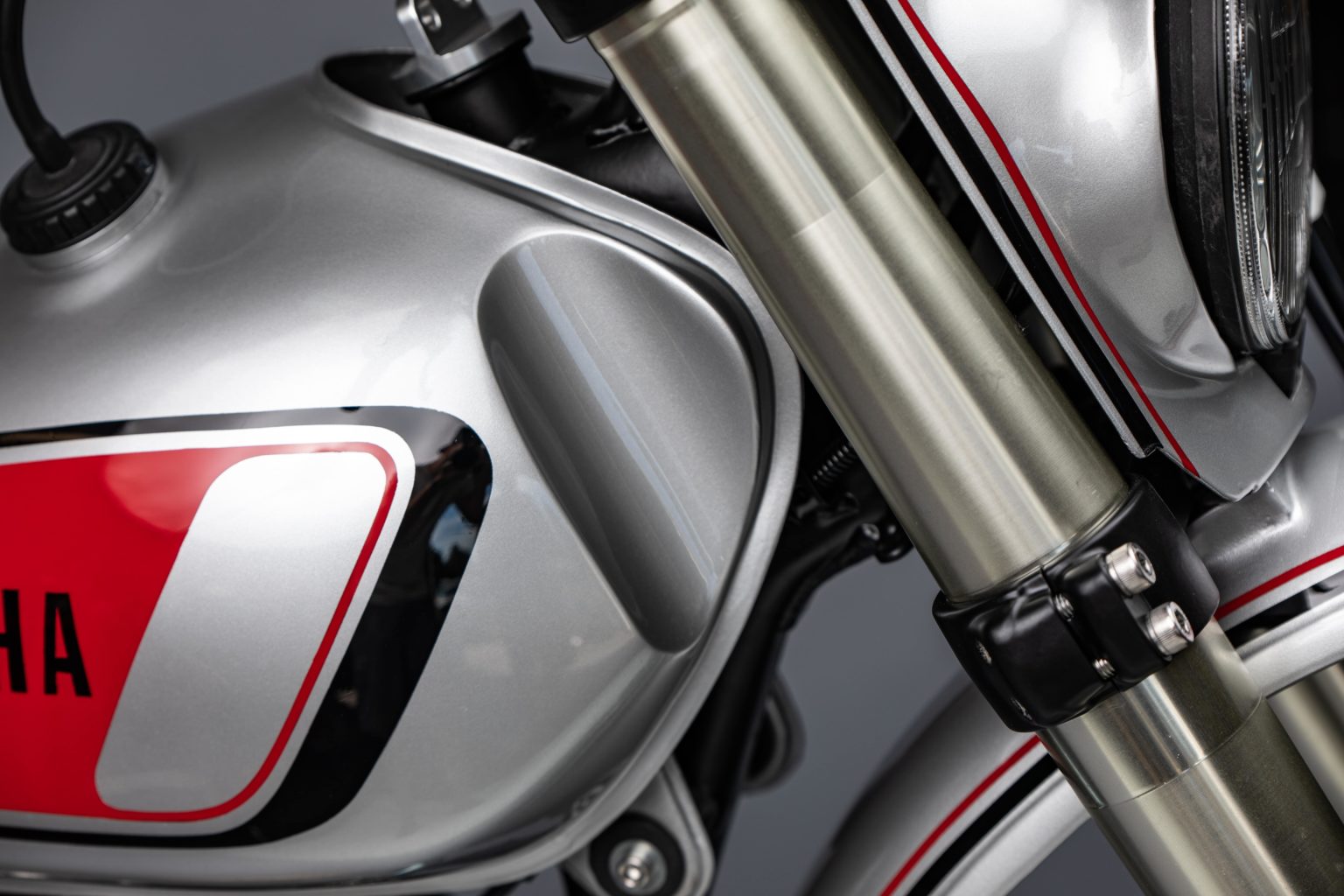 The fairing does the job
There is a hand-made metal mini fairing, that is a housing for a small Hella lamp. Looks like… well, nothing out of the factory. Made with metal, staying true to the era. Both front and rear fenders are also custom made. And I really like how much attention was put to making them meet at the same height (front and rear). The rear seat and frame loop are custom made. I like this element the most. Leather (or leather-like fabric) always works. Such detail as a seat can ruin or save the motorcycle.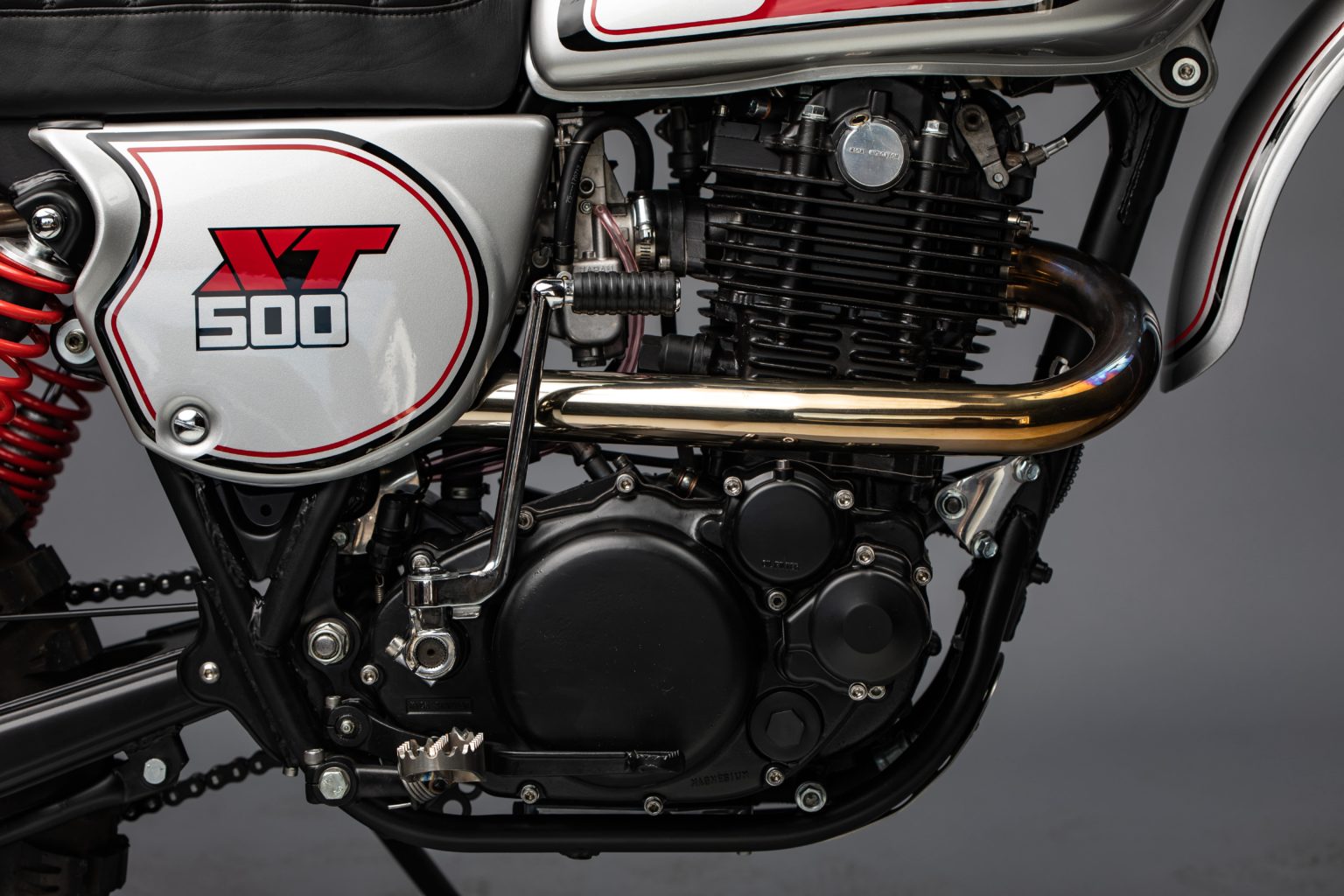 In this case, it's not much to rescue… and the seat looks really nice, and comfortable. Black leather is always a perfect choice. The builder chose grey and red paint with some original Yamaha and XT labels. Black powder on the frame and engine. With these air-cooled engines, You can expect that after 45+ years, they are not in the best shape. So You can see this part also fully rebuilt.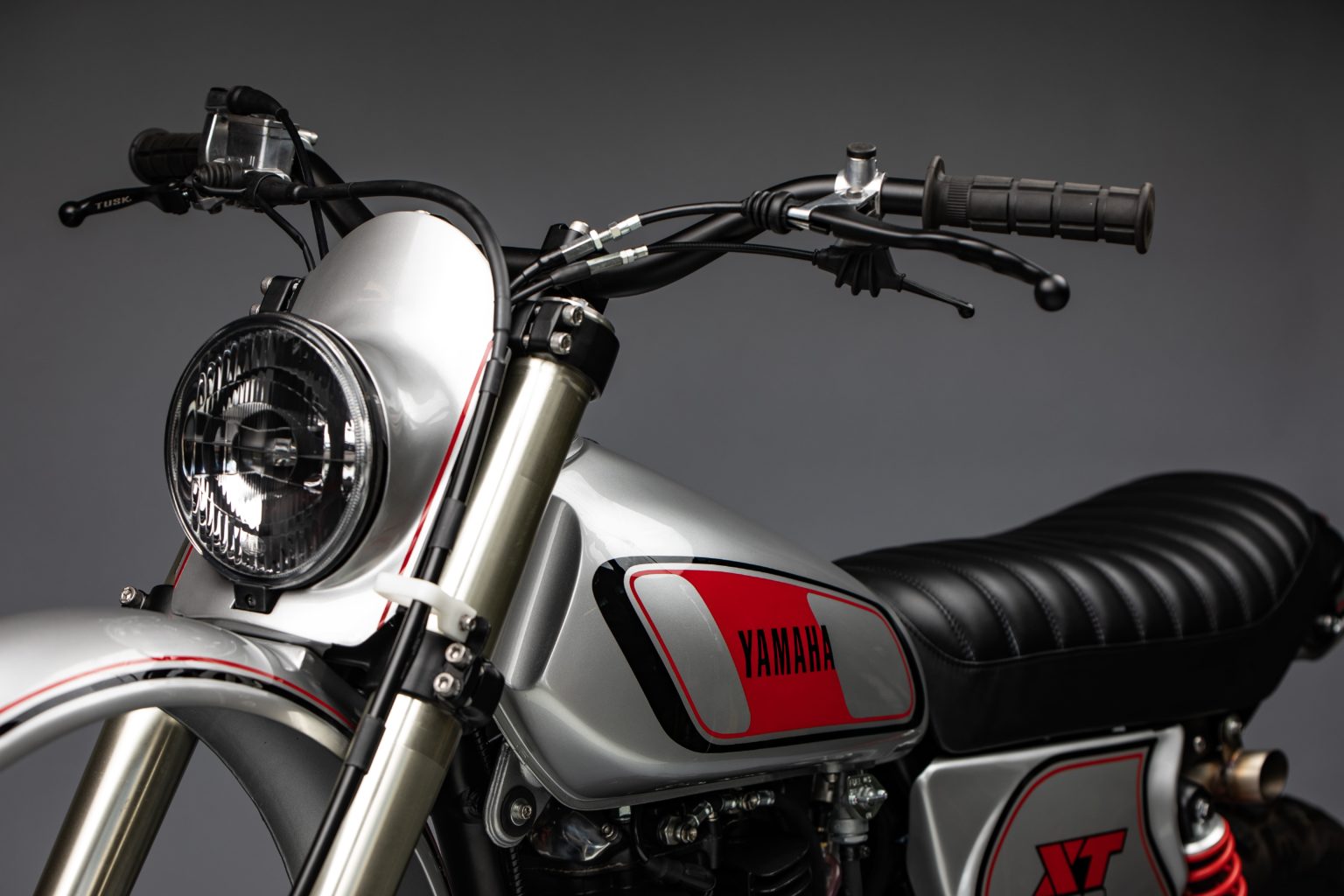 Speaking of the engine – it is fed by K&N filter via flat slide Mikuni carburettor. The engine header came from SR500. Exhaust is made by Motorelic. And look at it bend under the seat!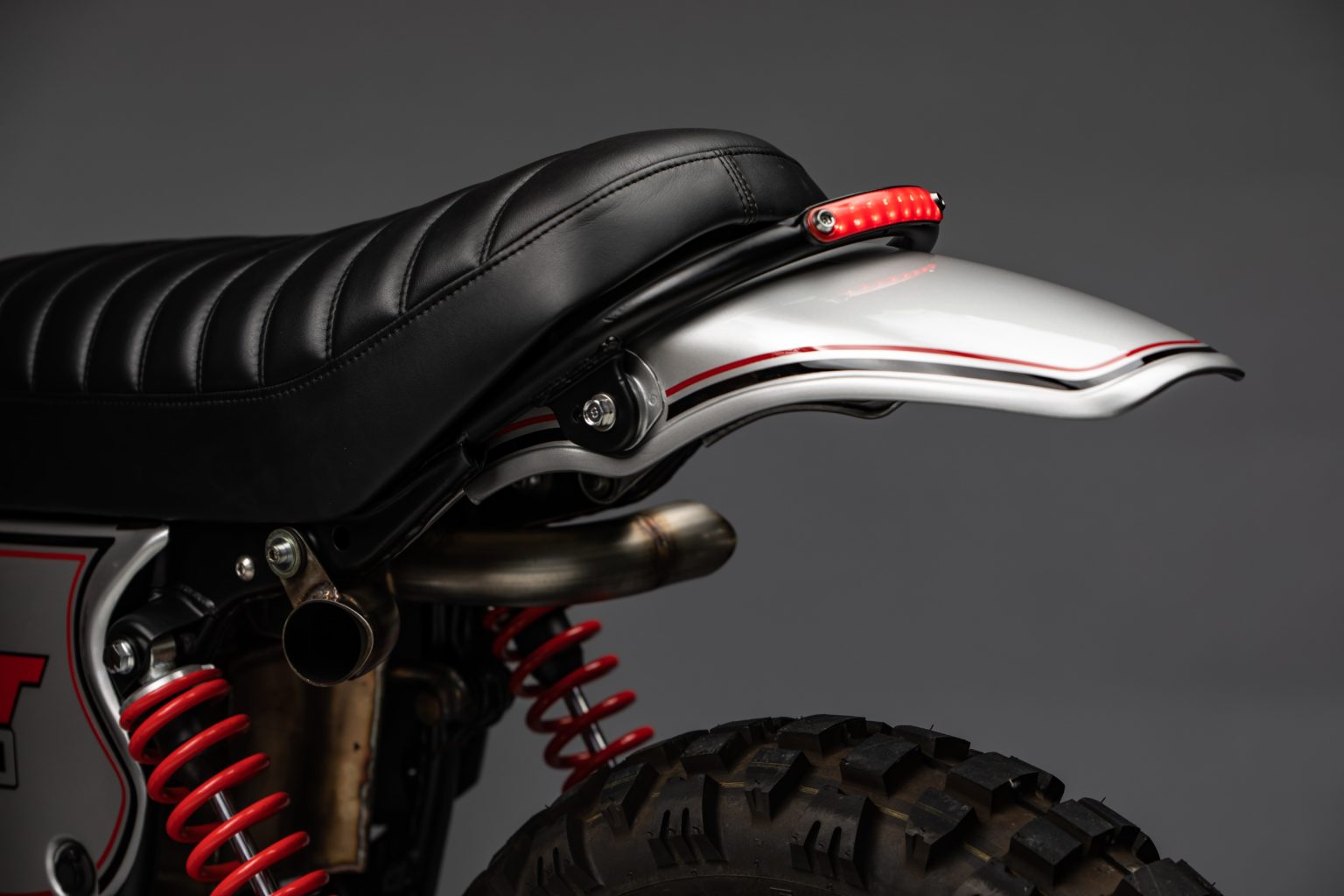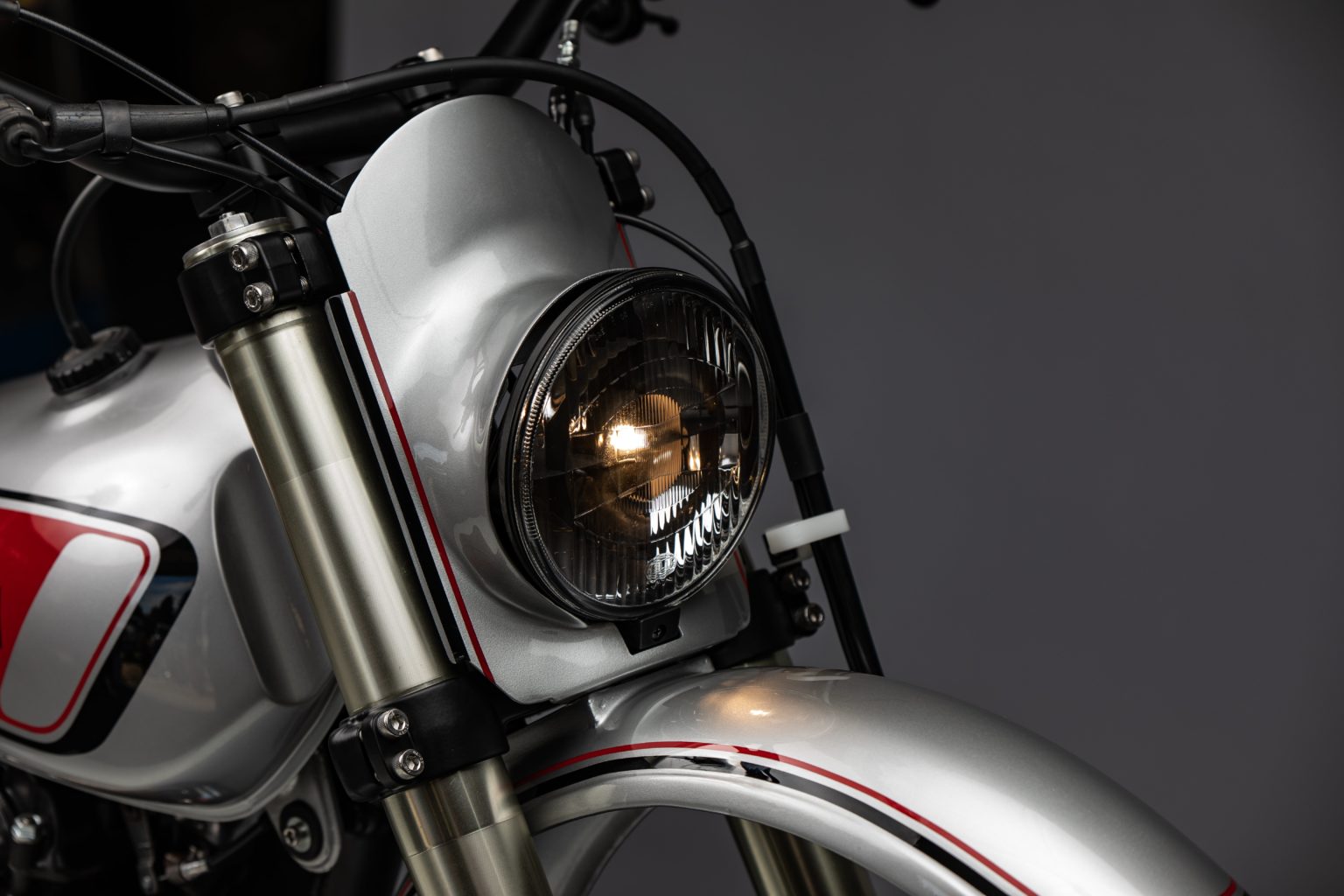 Source: motorelic.com | Facebook
Comments
comments