It's about time to present this list. There is hardly any model from the Japanese that is more associated with customisation. SR400 (and 500 on some markets) is one of the most recognised motorcycles of the world. The recipe for the SR was simple, take the well known XT500 model, make a street version out of it and design it in the spirit of '70s… Universal Japanese Motorcycle.
Created with one purpose: ease of use, it quickly became a legend, that was consistently produced for decades. Spoked wheels, only kickstarter versions were available…
I chose 5 of the most exciting customs based on this little UJM.
Yamaha SR400 "Lane Splitter 54" by BCR Designs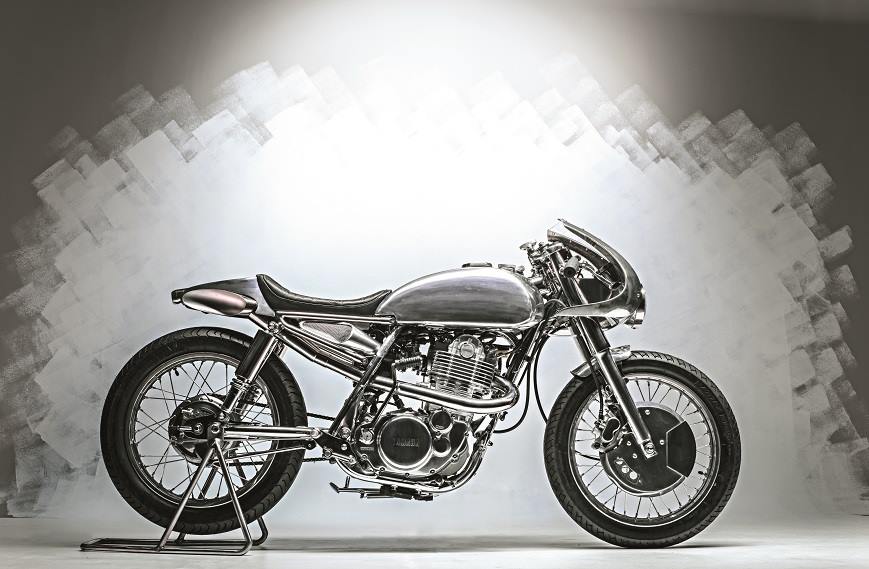 Extensively described a few weeks back. A great example of pure cafe racer concept, with some impressive metal shaping focus and staying true to the heritage (yet being based on quite young – 2016 fuel injected version).
Source: this blog | www.bcrdesigns.com
Supercharged Yamaha SR400 from Fred Krugger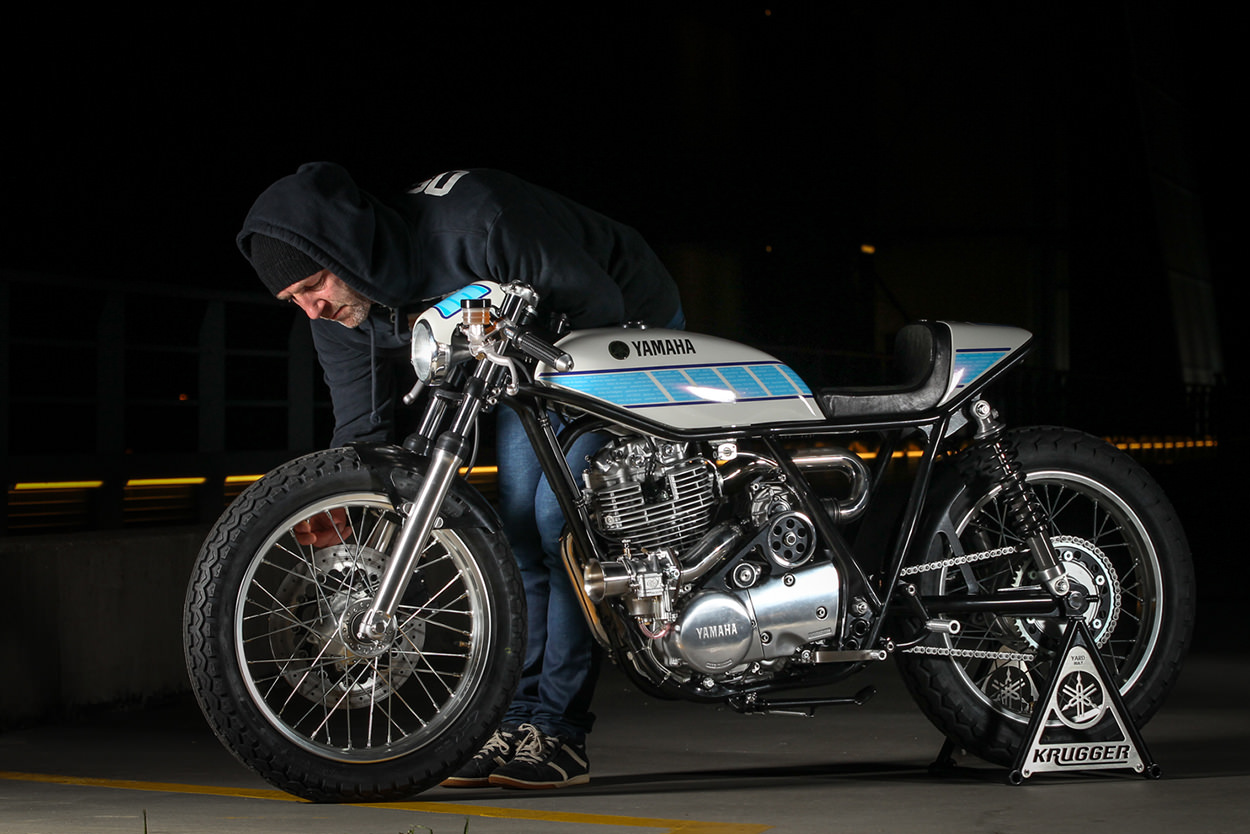 What can You do with all the space left behind a simple, single cylinder, air cooled engine? No cooling hoses to work with or a big bank of carbs, behind a wide engine. Just clean the frame and enjoy all the space… making the profile look simple and lightweight. Or You could put a supercharger in! This build is obviously about the engine mod and mechanical beauty. But it doesn't mean that it's not generally good looking.
Source: this blog | Columnm.com
Yamaha SR400 "Indy mile" by Gasolina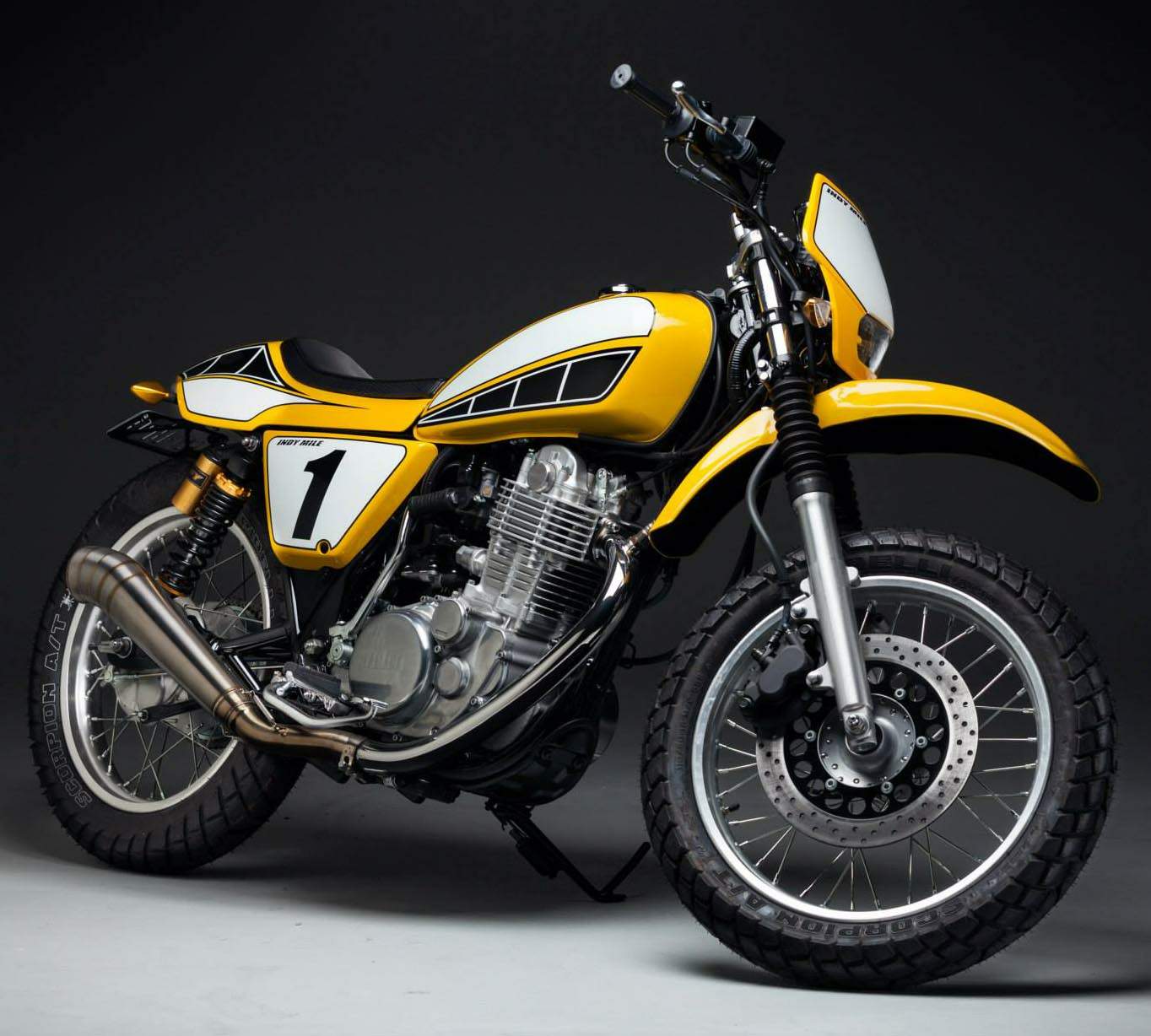 This one is listed for a couple of reasons:
It's a tracker. A kind of a twisted comeback to the origin of SR400. A step in XT500 direction and styling.
It's painted with characteristic Yamaha stripes and colours
It was presented in Australia during SR400 relaunch. And was meant to be sold as a kit that You could easily use on any stock SR400.
Has a spot here since it's different than the other builds.
Source: motorcyclespecs.co.za (since gasolina.com.au page is down)
Yamaha SR 400 from Capêlo's Garage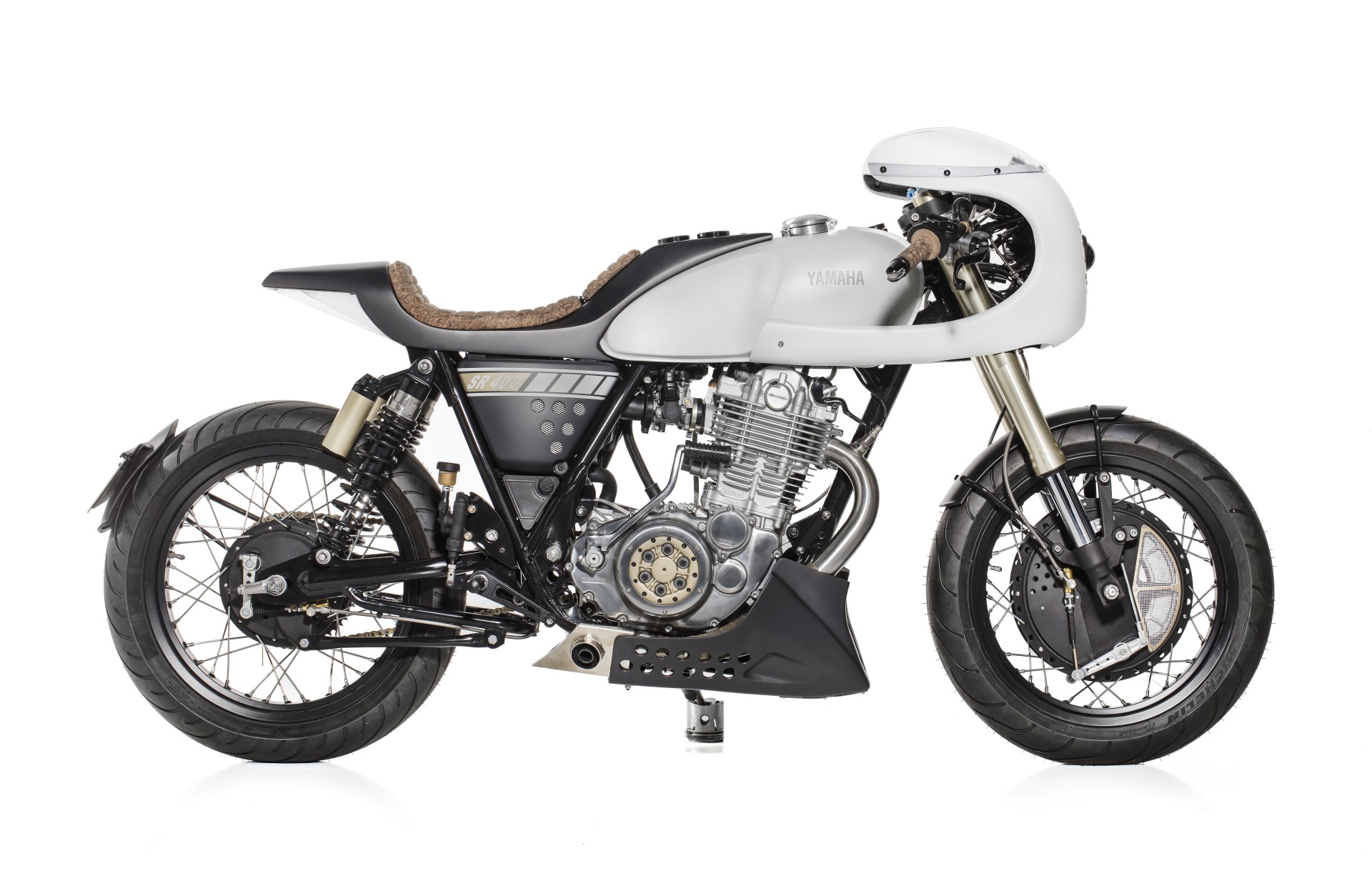 Astonishing and original build. The concept is quite similar to the first example on this list, but it's taken a few steps further. Nuno Capelo managed to find his angle on the project. The cork seat and the rear light are remarkable and uncommon concepts that relate to the origins (cork -> Portugal). They both have the front brake drum in common – yet this one is more impressive. Read more history about the rebuilt of some unique Yamaha TR3 swap – using the link below.
Source: this blog | www.nunocapelo.com
Yamaha SR400 "Mono" by Deus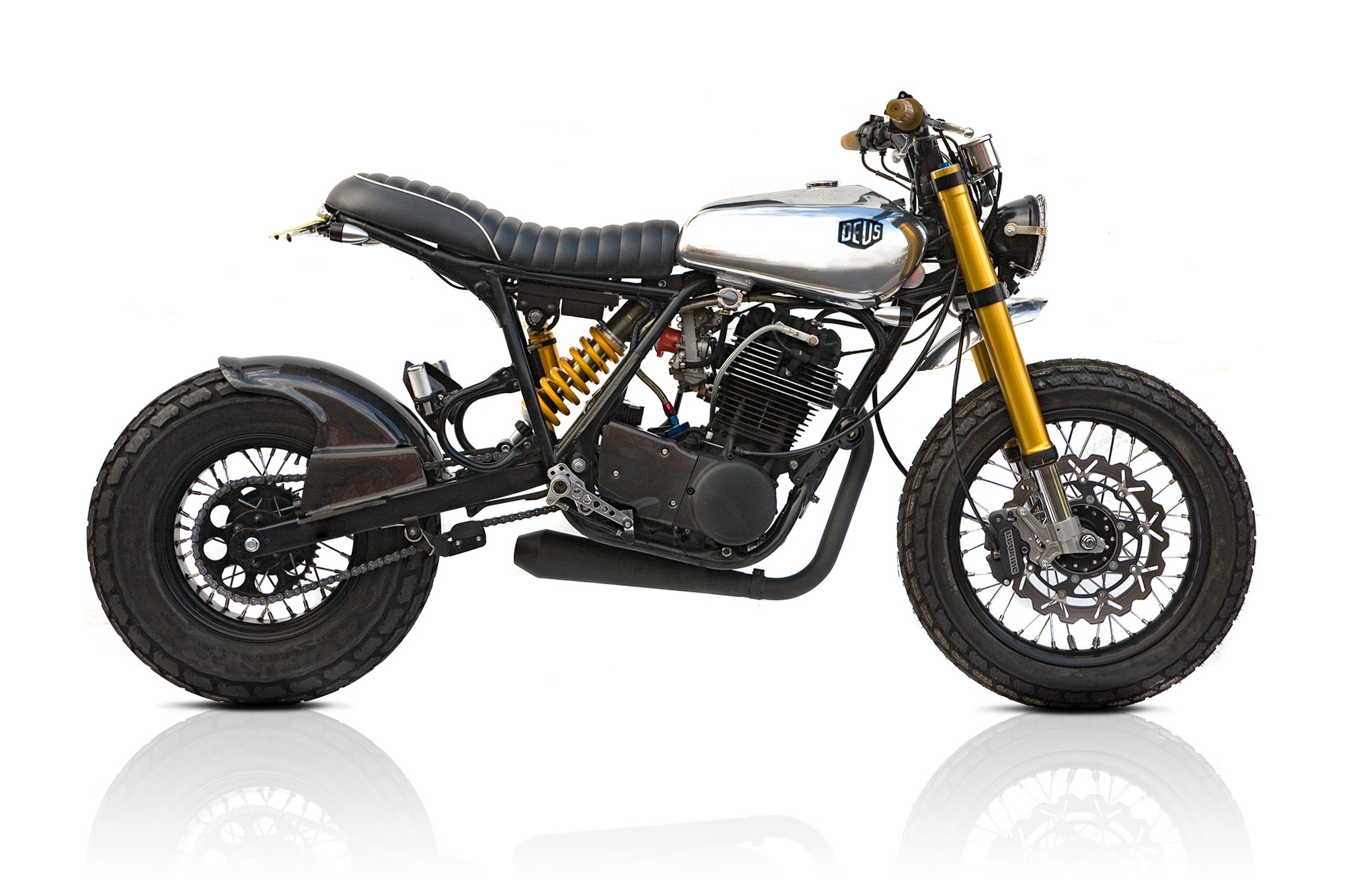 Deus Ex Machina… they modified over 20 of SR's. They have their kit for this motorcycle. I tried to choose one build that would be somehow different from the other and chose this one: "Mono". It started as a ruined 1984 model. And was rebuilt from the ground up. With Deus, You know that they will design something out of the box… and You can be sure that it will work. And look at this build. It is different. The stance is leaning forward, muscular front forks, one impressive brake disc, and huge rear shock… work together with a small XT-styled tank, long seat and a fat rear tire. I don't know how would I put it regarding the segment… but You can find more details using the link below.
Source: deuscustoms.com
Summary:
As usual – this is not top to bottom list. There is no winner here – I like all of them, each for something unique. If I had to choose – I wouldn't be able to! I'd love to try the Supercharged version. Touch the metal craft of BCR Design. Probably I would fancy having the Gasolina's version as a daily ride. Also, I'd want to put the Deus version, right next to the Capelo's build – in my living room.
PS. There are also many nice bobbers based on the SR400 that I wanted to put here. But since I wanted to keep the list limited to 5 – and bobber is not my cup of tea… sorry. None was included.
Comments
comments