That title doesn't say much? Doesn't it? No wonder, as today's build is quite special. Not only because it originated in my home city – Gdańsk (Poland). It's because I've never seen anything like this before.
I had a chance to see this machine live (a few weeks back on a Motorshow near Warsaw). And my first thought was – "What is that?"… obviously. After some examination and realizing that this is actually a motorcycle… for a human. Next thing that came to my mind was – "Would I trust this thing to test it on the road". Well, after chatting with the builder for a while – I now know I would.
The builder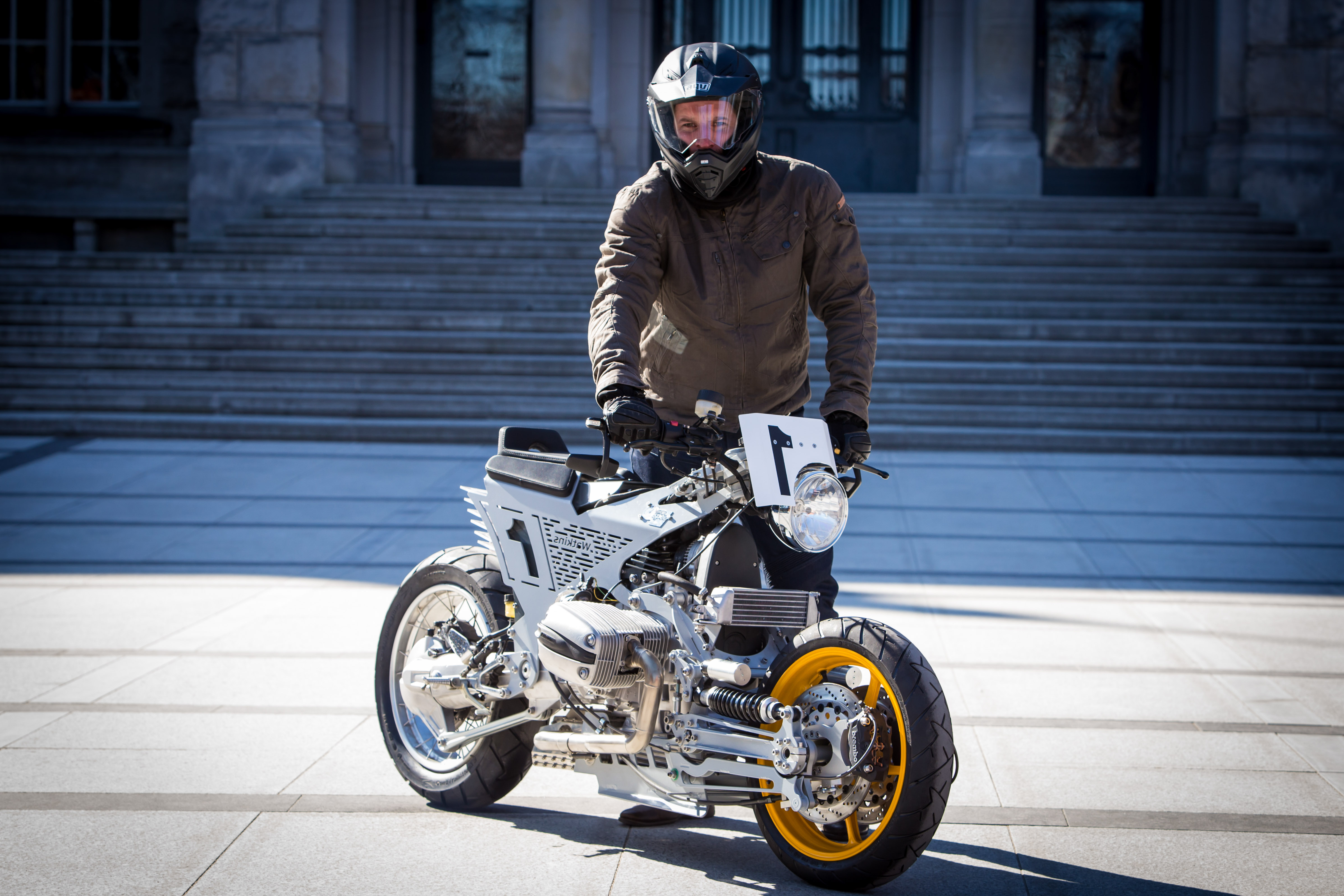 "Jack" works for an industrial firm – one of the factories in Pomerania region (north of Poland) as a heavy industry engineer. Additionally, he's a lecturer at the Technical University of Gdańsk.
So Jack is definitely qualified to design and oversee this kind of project.
The inspiration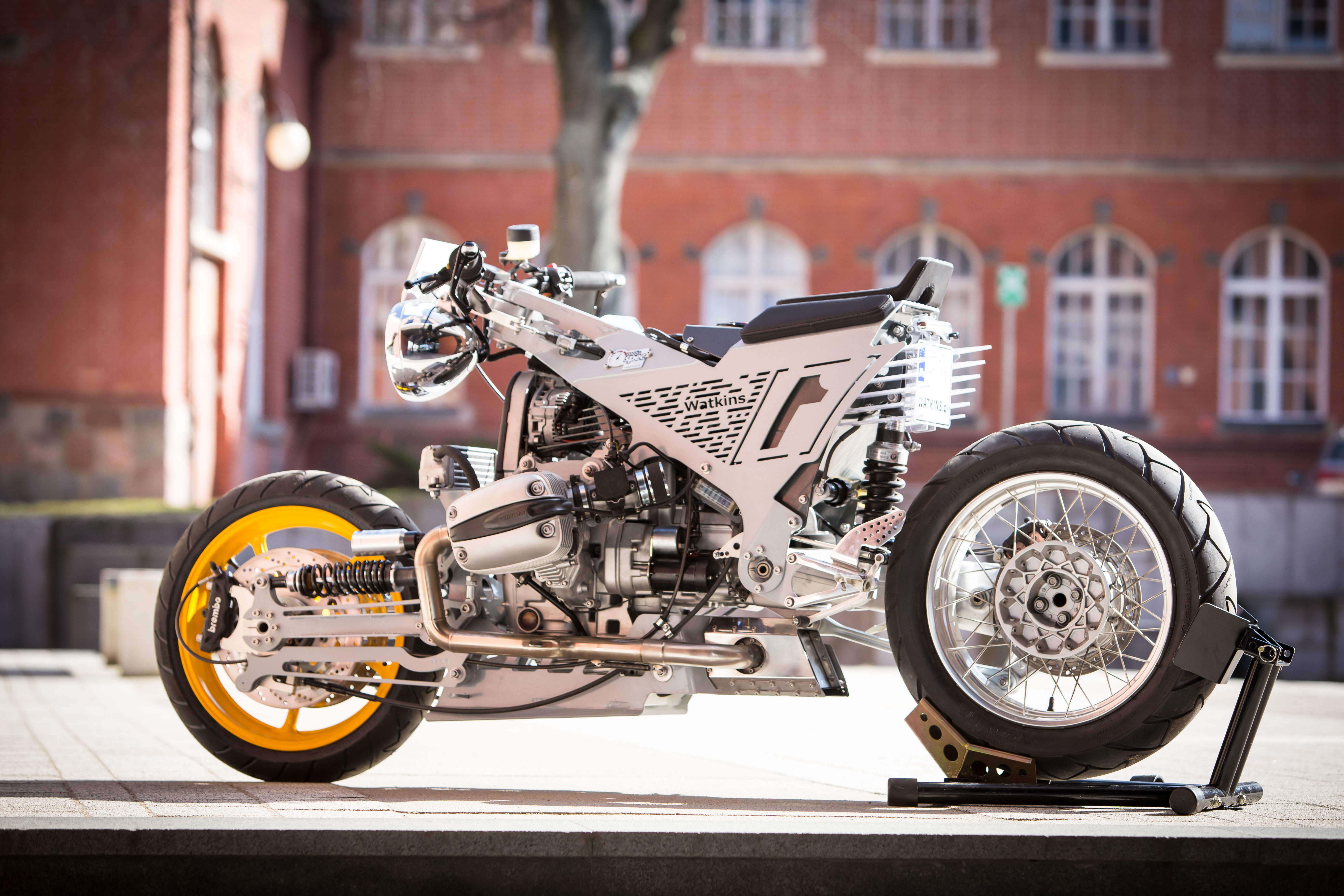 In 2009 at the AMD World Custom Championship, BMW Harrier built by Stellan Egeland won a 2nd place. On one side – I really liked that motorcycle and what got my attention was the front suspension design. Out of pure curiosity I reconstructed it in CAD on my computer to conclude after few years, that actually I have half of a motorcycle design already done and it shouldn't take much more effort to finish it… Man, was I wrong…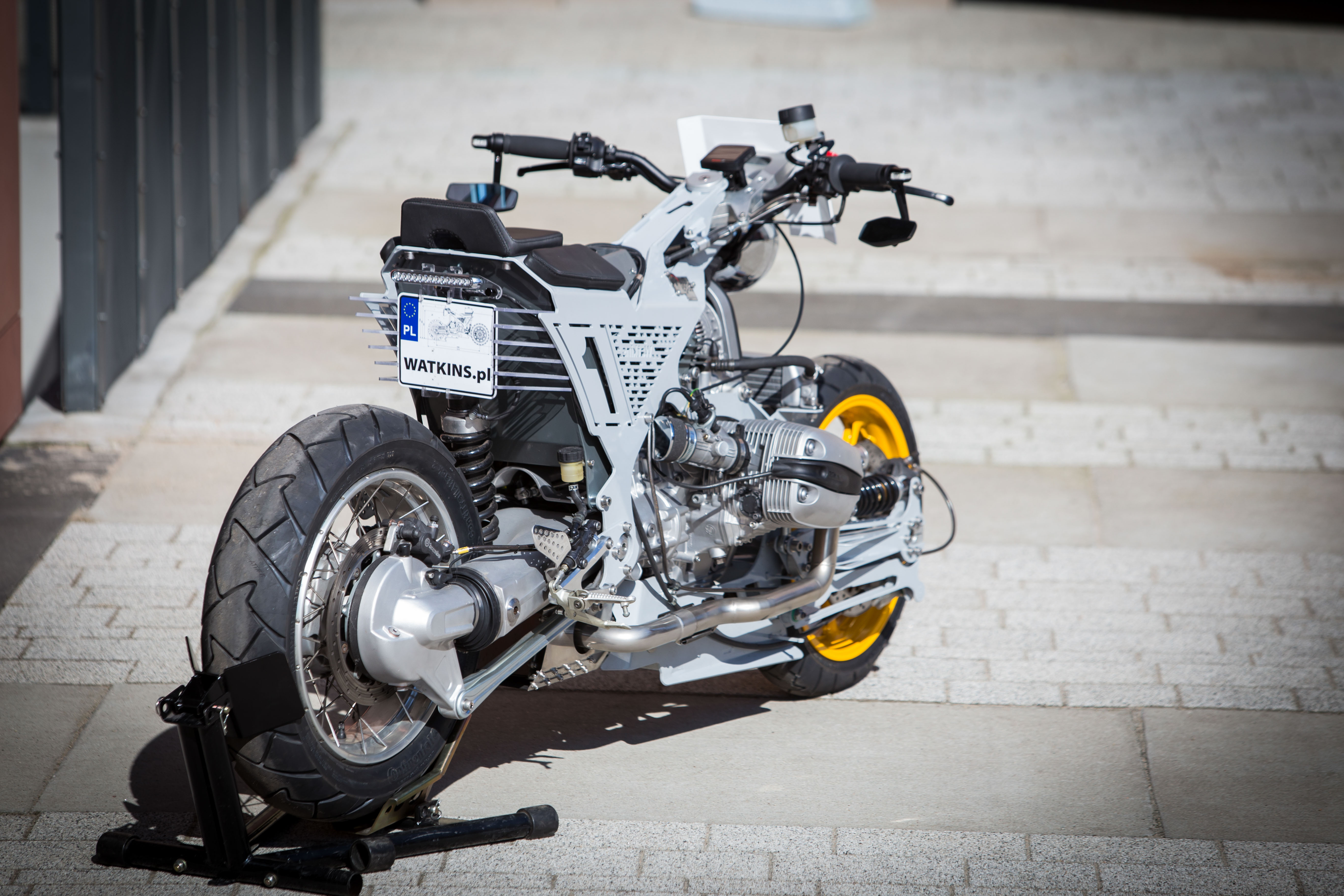 The front suspension is one thing, but where did the rest of the components come from?
I searched for base components, that would solve the rear suspension problem for me. As this was my first motorcycle project, I wanted to limit the risks. Being aware of my lack of experience, I wanted to play it safe regarding the accuracy of components, riding capabilities, and safety. So I wanted to have a shaft drive. The second criterion was the age of the donor bike – I limited it to 2000+. This filters left me with 2 sensible options: BMW and Moto Guzzi. BMW won thanks to accessibility and prices of aftermarket parts. Another thing is that the boxer is quite iconic.

Donor bike's
So the donor motorcycle was a 2002 BMW R 1150 RT: engine, transmission, rear shock and final drive. The rear wheel came from a BMW GS. And the front one is Yamaha XJ6 sourced, with modified hub obviously – to fit in this fancy suspension system.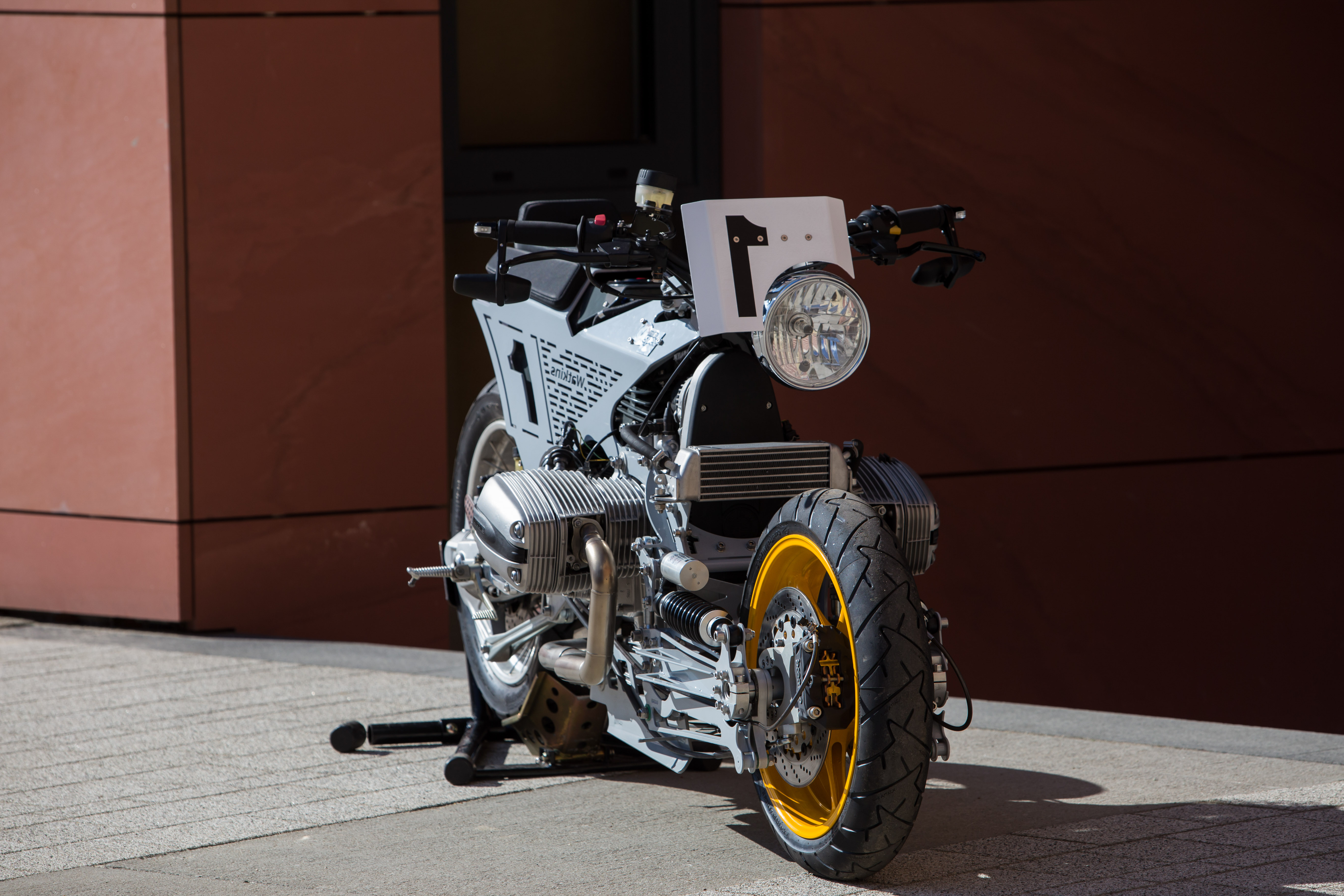 Regarding the missing front fork – Jack didn't just follow the Harrier design. If You google it for images – You'll see the difference immediately. It's the shocks. Harrier has one central and vertical shock, which makes the front suspension look quite delicate – and this is not the impression You want to have when talking about such a crucial component. So in M001, You have 2 shocks mounted over the swingarms. This is something that I would personally go for – but obviously, I wouldn't be able to calculate their working parameters and the forces working around them. Fortunately, it's not a problem for Jack – and after some research, he chose the shocks from Moto Guzzi V750.
Engineering fun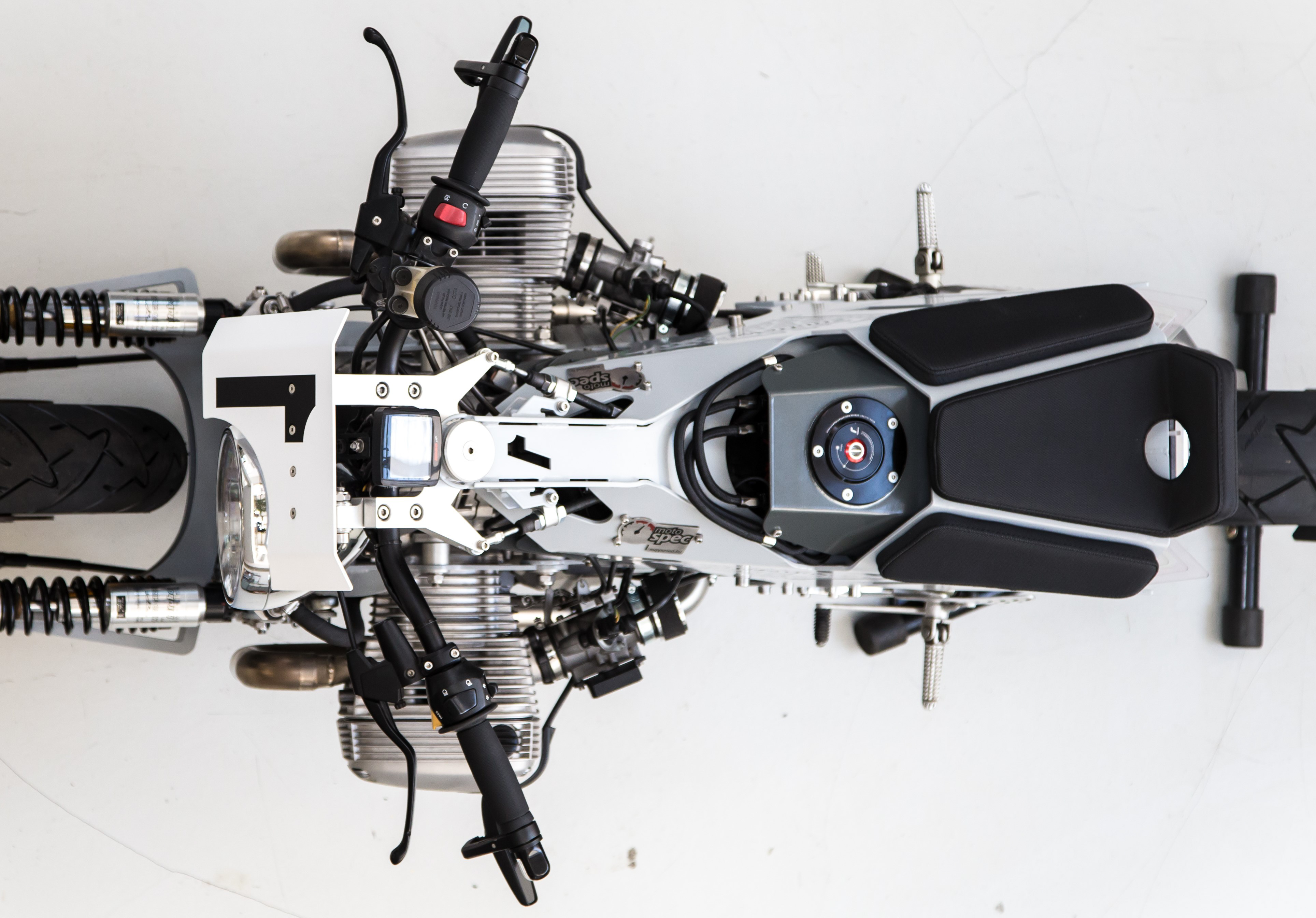 The project was more complicated than I originally anticipated. The challenge was to put everything in such confined space, to verify the key components regarding their stress resistance, as well as technology to manufacture the complete motorcycle. The whole project was created as a CAD design. It all started with engine 3d scan. Then some tough choices regarding wheelbase, rider position, and general form concept. In the end – long nights spent designing many details.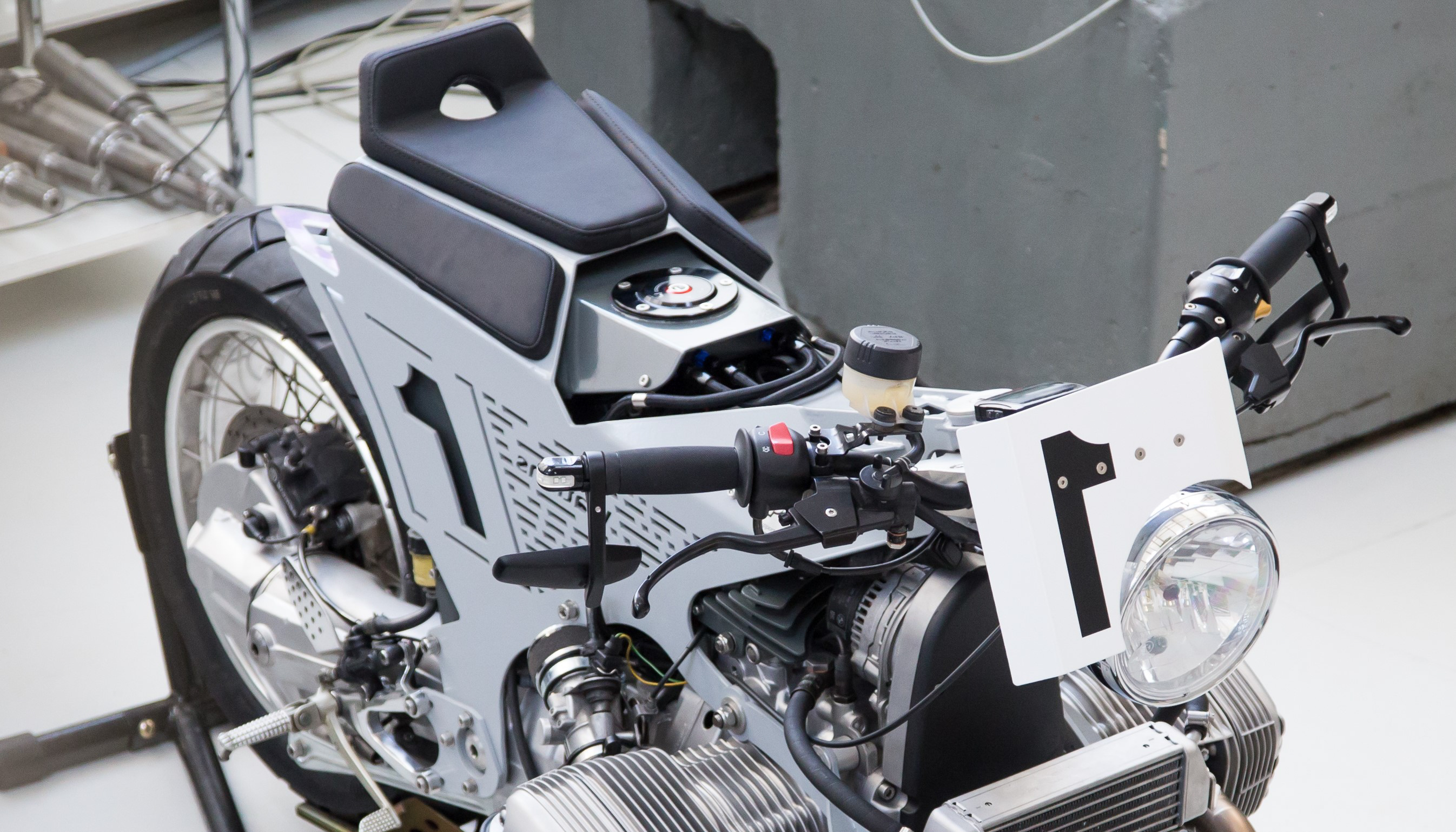 The number of hours spent on the computer would be hundreds. There were over 200 drawings made for unique components. Based on which almost 300 details were built for this project. For example – to put together the whole frame, we needed to design and build a special tool – only for this purpose.
Speaking of hundreds of hours. I didn't mention that Jack had to juggle his time between daily work, family, and the build. No wonder that it took a while to materialize (9 years actually). Since Jack didn't have the manual skills or workshop – the designs came to life with help of Mateusz Kozlowski from Moto Spec.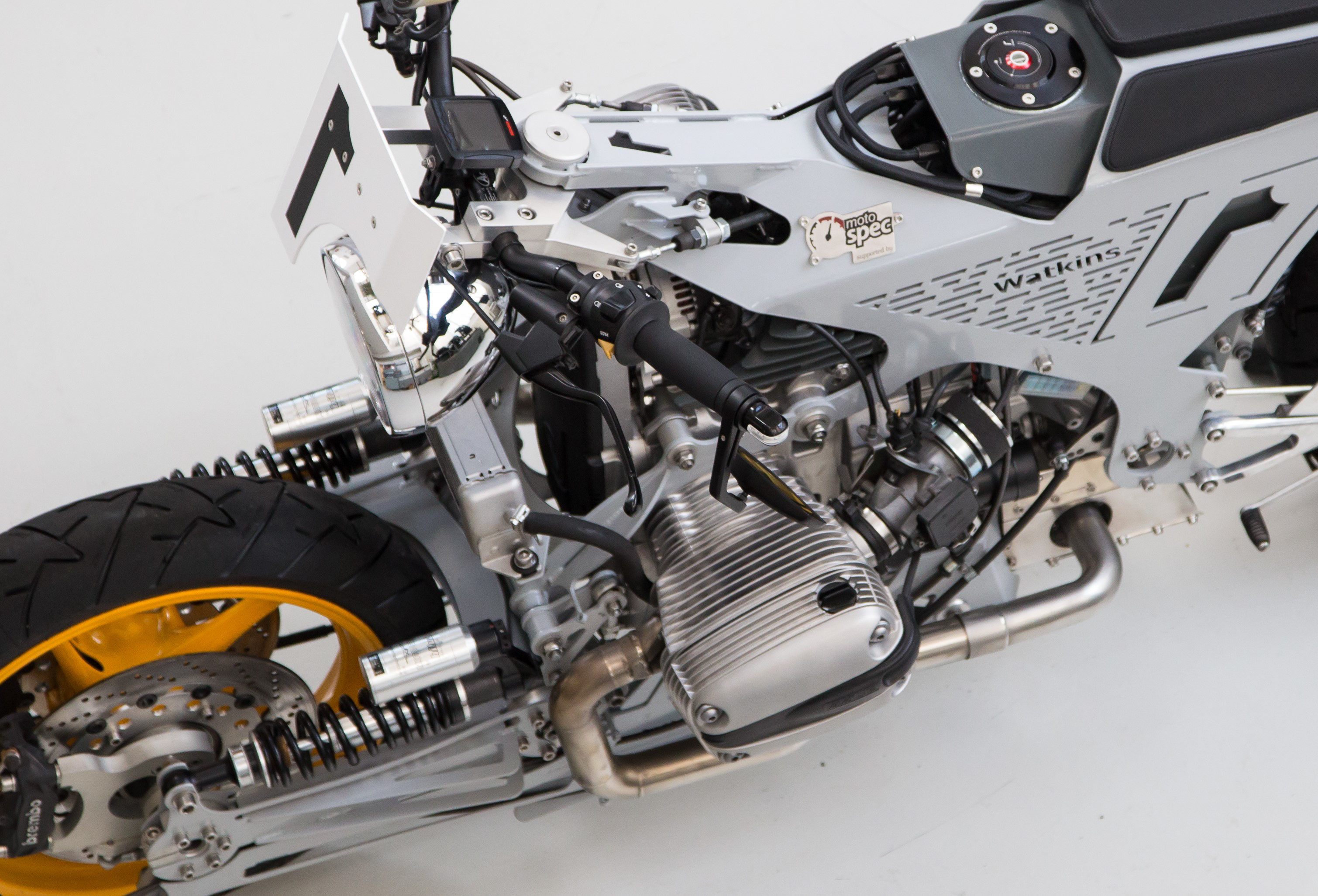 Fun facts:
It might be difficult to imagine but the front tire size, is connected with the seat design and the fuel tank capacity (16 liters – 4.2 gallons) is impacted by the ignition coil size.
Next projects?
Watkins was built for myself. From the beginning – the idea was to build something that fits my taste and I hope to build something else in the future. I would like to start with improved version of M001. As during the manufacturing process some niuanses arose, which as an engineer I'd like to improve. But I also have and idea for more extreme design… a little more crazy.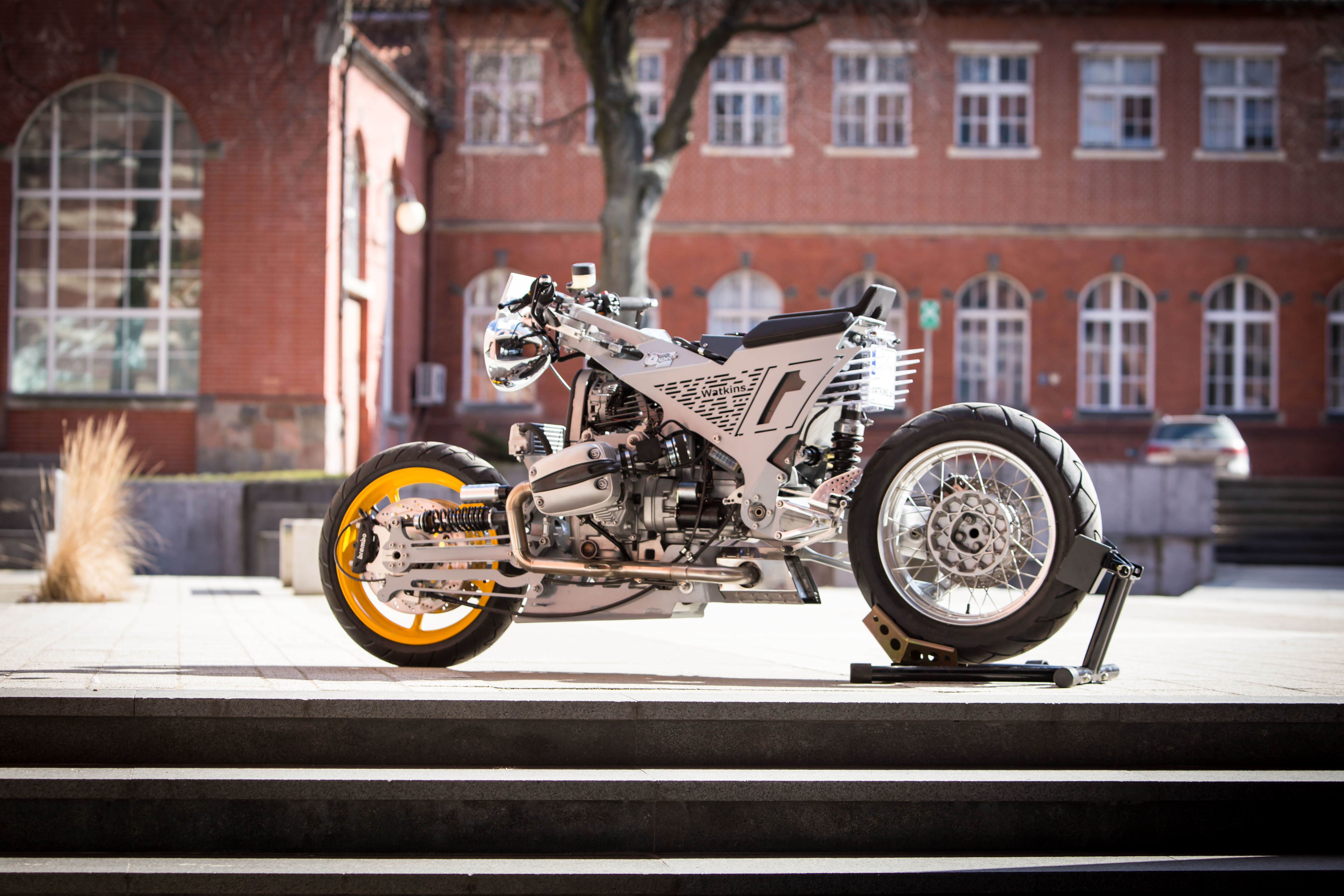 Seriously – I can't even begin to imagine what would be crazier than M001… But I hope to see it and write about it someday. And for now – I'll be hunting all the events in Poland to hear this motorcycle talk and to meet Jack in person.
BTW. I would really want to see the face of a random motorcycle mechanic when You casually arrive on M001 for oil change 😉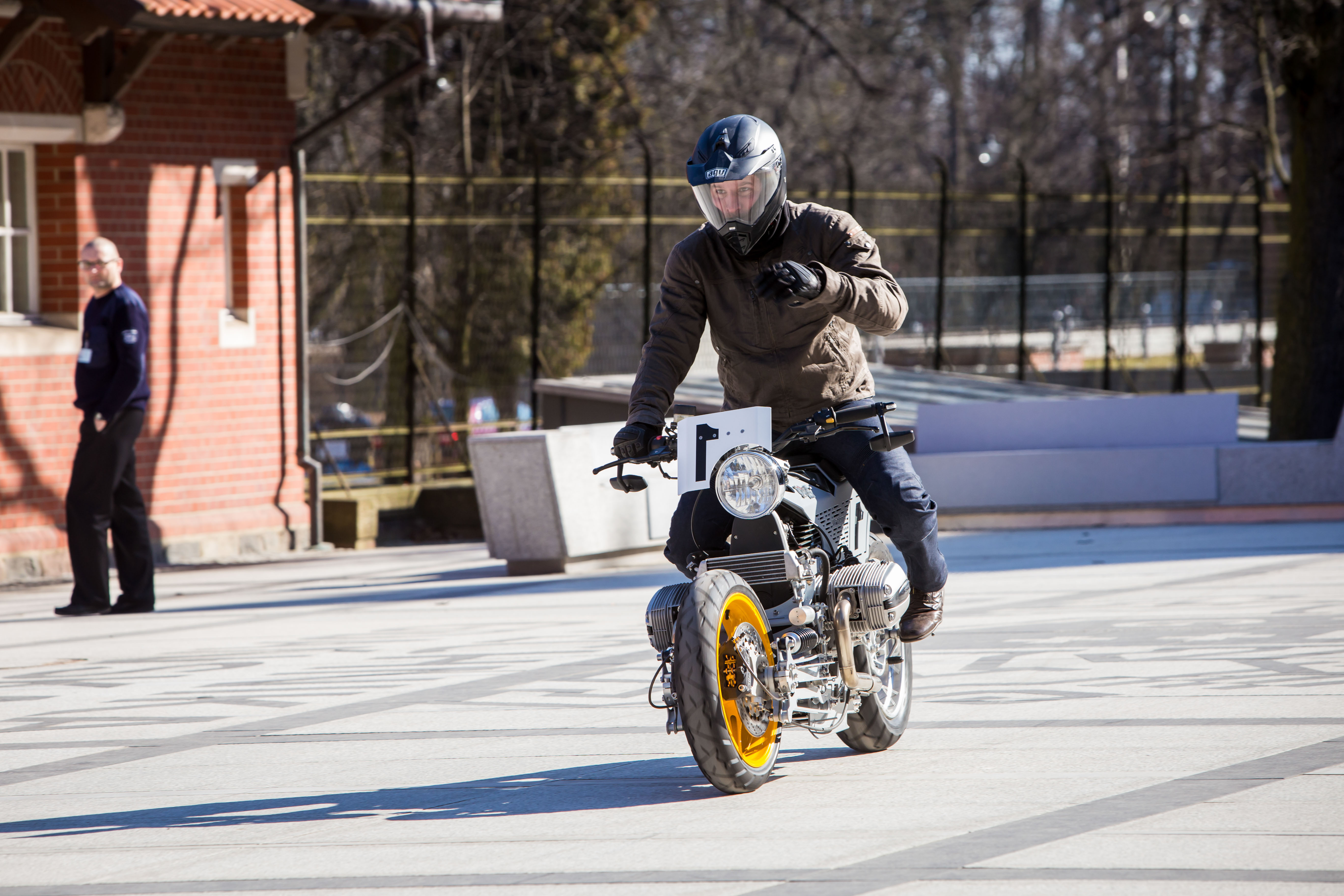 Source: Watkins Motorworks | Images by Maciej Bejma
Comments
comments