This year's motto for the Yamaha Yard Built is "Back to the Dirt". This seems like a spot on concept – as Yamaha doesn't have any retro scramblers for sale currently. This way, they will address this segment a little. Another thing is that… we probably won't be seeing many XJR's this year:)
This XSR700 was modified by Hookie Co.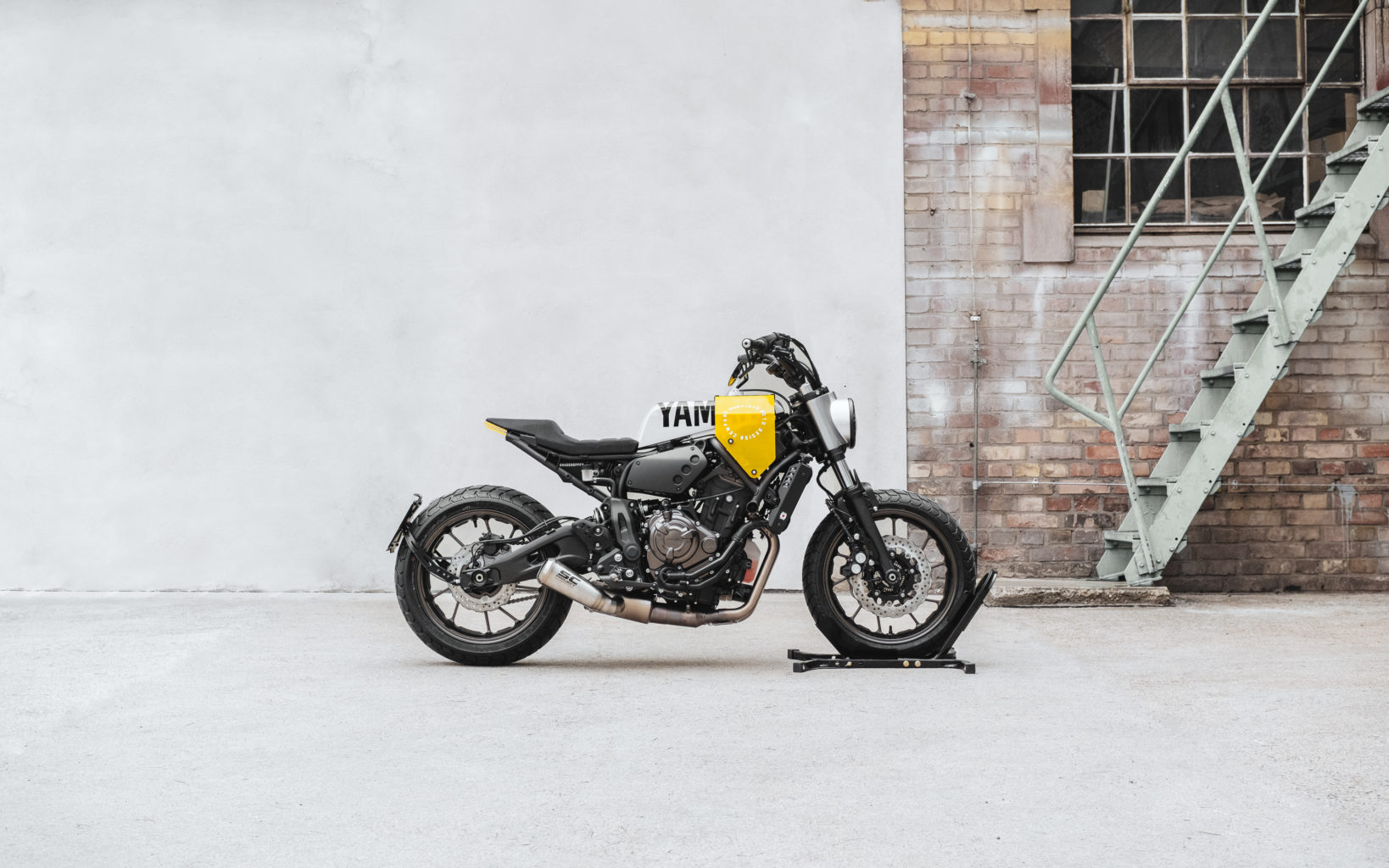 This would be the first build featured here, that I don't quite like
There are a few reasons that originate in my growing disappointment with Yamaha regarding their retro segment. It's not about the work of the Hookie Co. – their output and sense of style are brilliant. They didn't want to build a retro scrambler this time.
Based on the Yamaha XSR700, Hookie Co. developed a bike that with the intension to look into the future. The "Grasshopper" is inspired by the straight lines of the MX bikes, paired with a few details from the flat track range.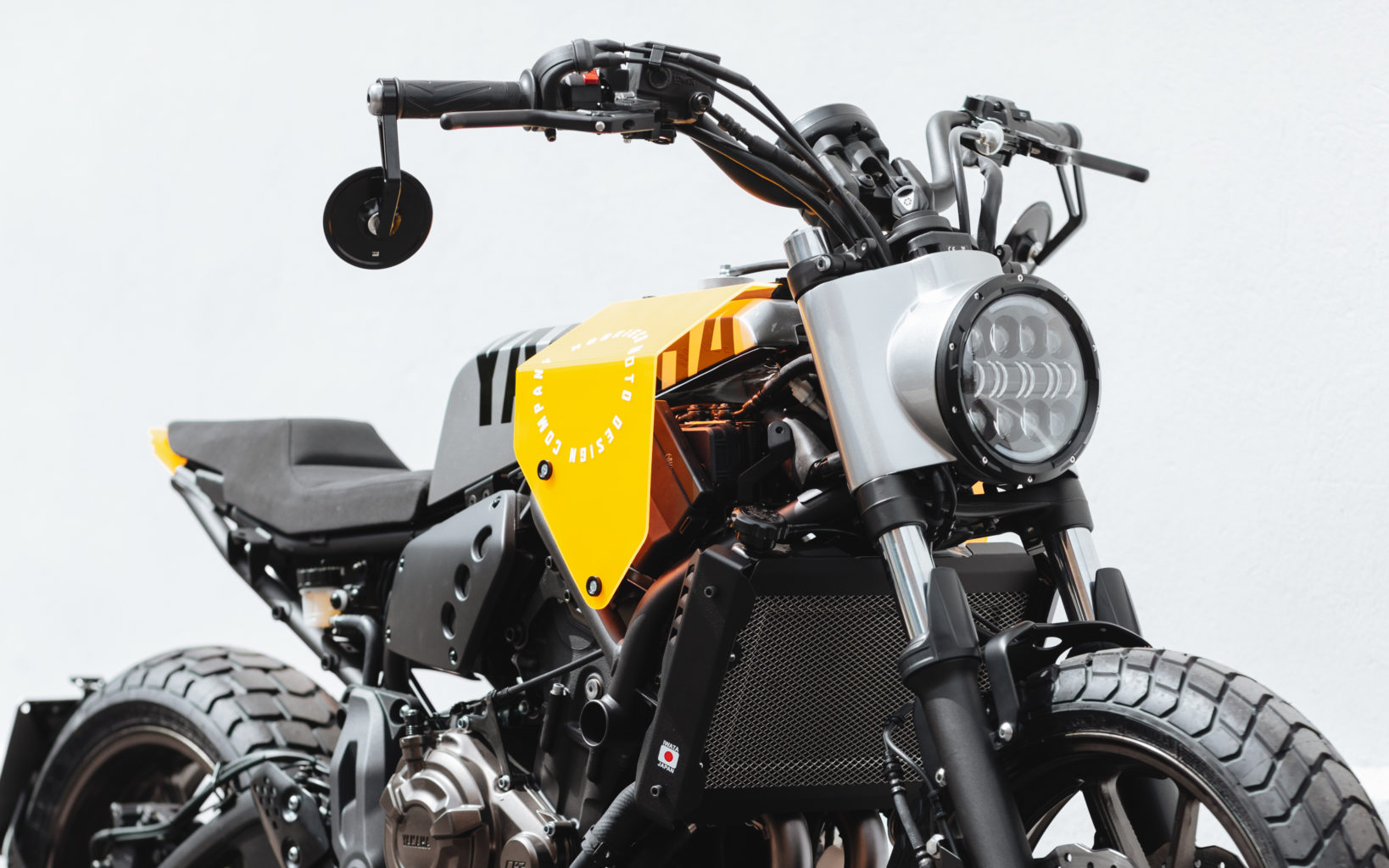 I get that. Pirelli MT60 tires fit great. More aggressive exhaust. I like the handlebars and headlight. Looking at the thing – it seems cool, modern. The paint job matches the design… but I cannot resist an impression that I'm looking at some Husqvarna and KTM blend… That I've seen it somewhere before.
But let's leave the "design" part to the ladies…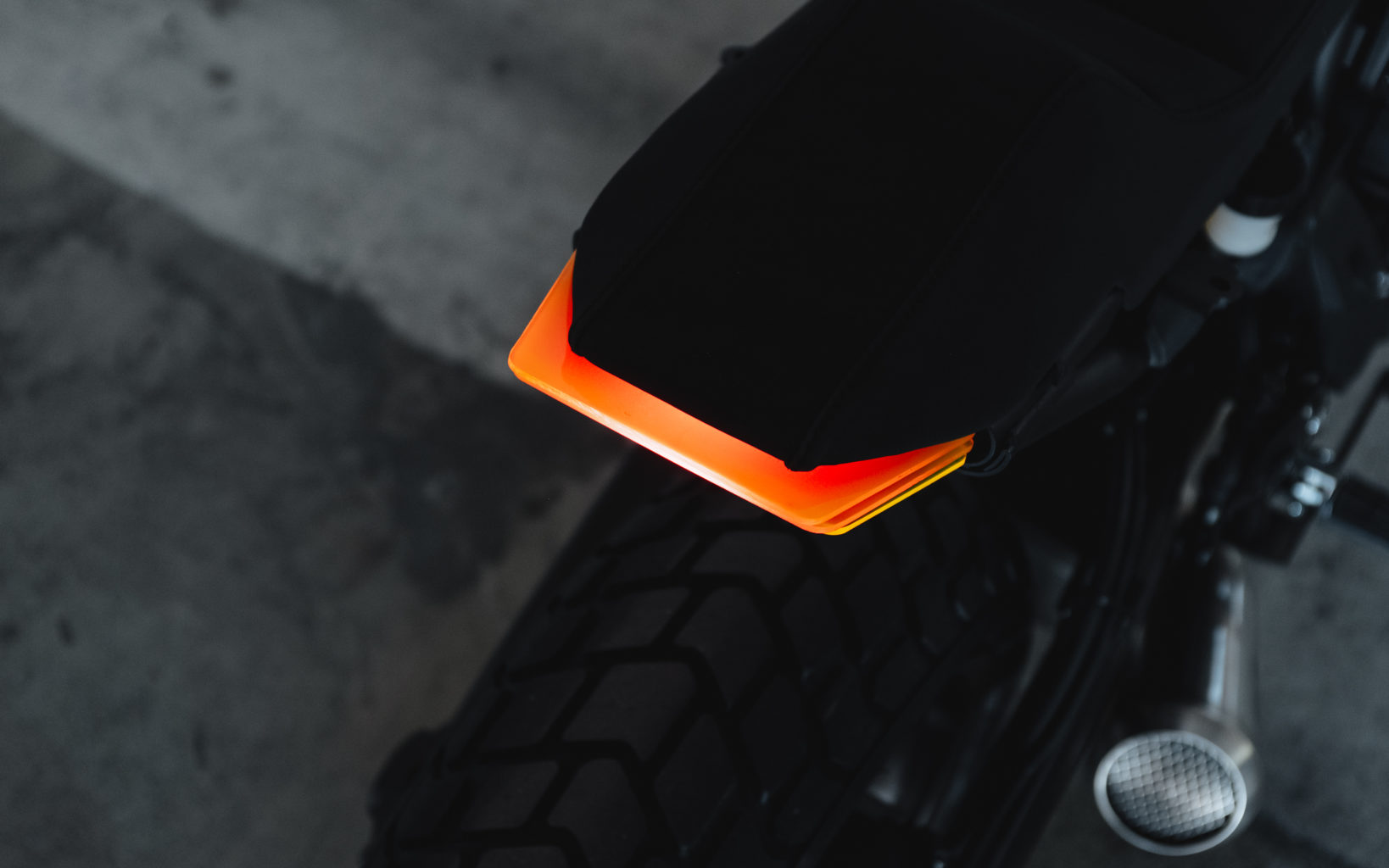 The other thing is that from a dirt tracker / MX inspired build; I would expect mainly a practical aspect. The looks come second… And where is the practicality when You have this tiny fender at the front and nothing in the rear? And this fluorescent acrylic panel over the fuel tank, at the expense of its capacity? This tank is only 9 litres, and what purpose does this cover have?
The problem is also about the Yamaha itself. They have the resources, the heritage of brilliant models that lived for decades. And yet – they stubbornly try to convince the people that the XSR is their answer to "the retro" audience. And it's been like that for a couple of years now and nothing seems to be changing any time soon.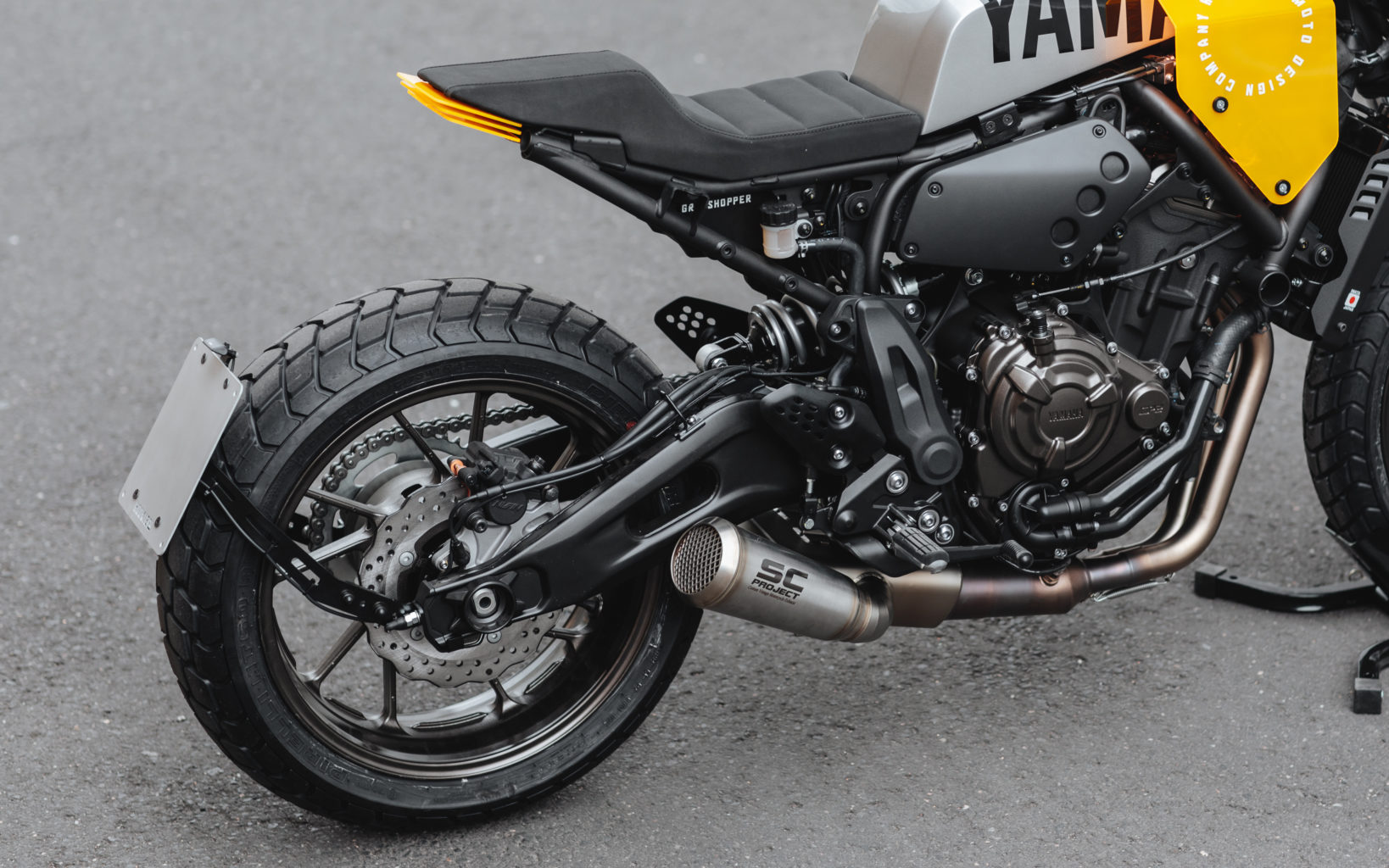 The XSR turns out to be capable of quick transformation.
Hookie Co. didn't make any modifications to the frame nor the chassis. So with this "kit", You can transform Your Yamaha XSR700 into this good looking thing. And then make it stock again if You change Your mind.
The result is a design piece, but only that. The tires and new SC exhaust, don't make it a "dirt tracker" 🙂 And IMHO it's not mature enough to be put in the living room like a thing to look at. I'd rather have something classic and most likely Italian there…
Let's see what other teams will build and of what donor bikes further during 2019.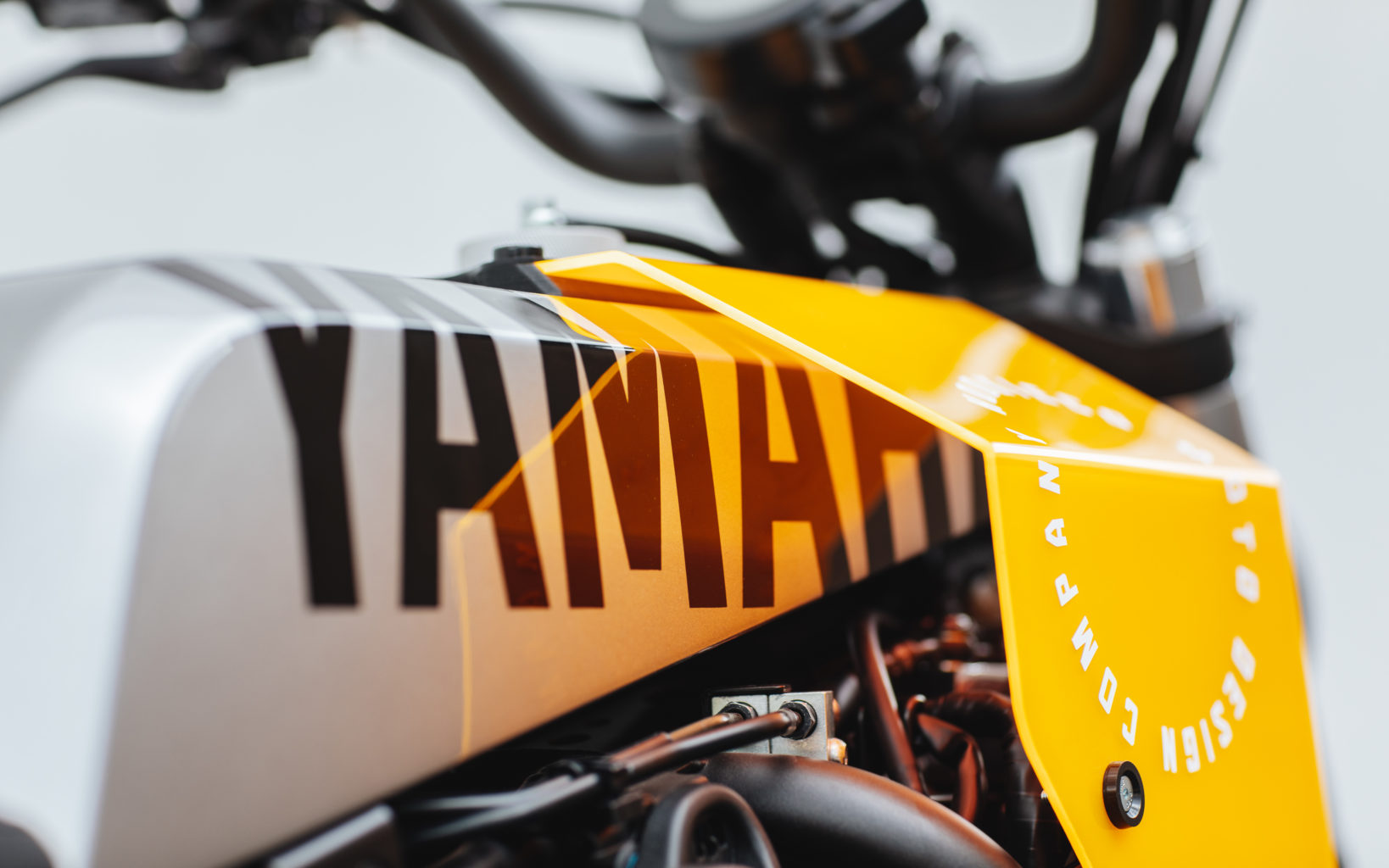 Source: hookie.co | Facebook | Instagram
Comments
comments